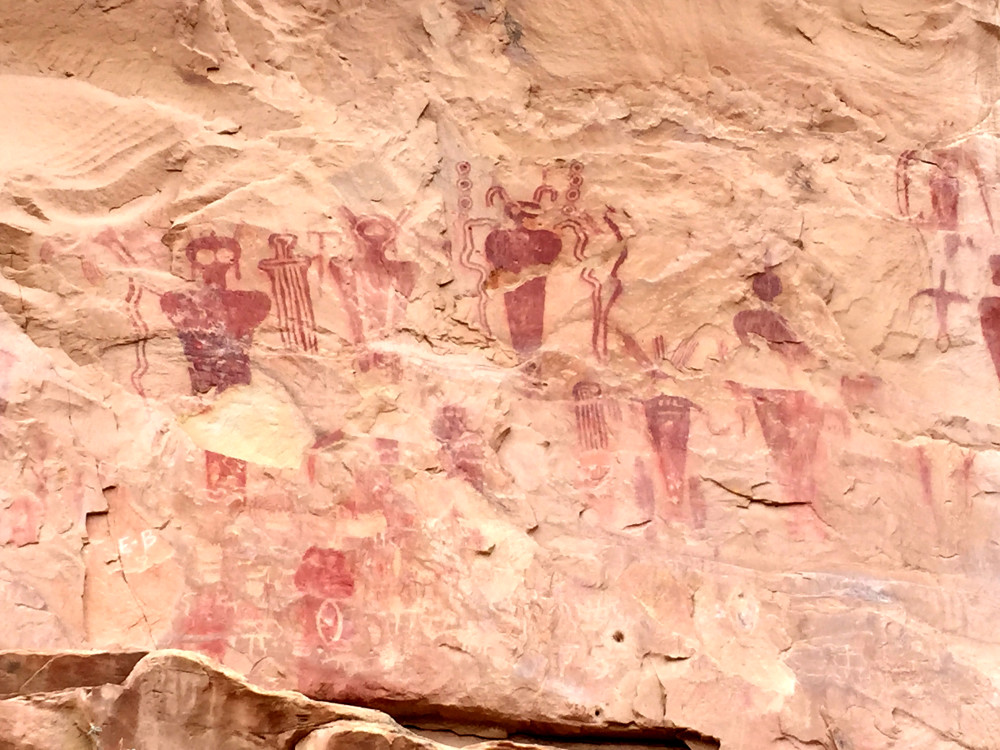 Overview
Just north of Thompson Springs, Utah
Tons of Rock Art, Thompson Canyon Arch, old train bridge
Less than a hundred yards of walking
Not allowed in immediate area
GPS Coordinates:
The content you are trying to access is only for Trek Planner Insiders. Signup
Driving Directions
The Trail:
All of the pictographs are located within very short walking distance of the parking lot area.  There are hundreds of pictographs and petroglyphs lining the canyon walls and many are still in incredible condition.
According to the several kiosks in the area that you can read, there are three different styles of rock art: Archaic (Barrier Canyon), Fremont and Ute.   All of them are equally fascinating and give you the sense of how important this area was to ancient peoples.  As you walk around you can clearly see the differences in rock art style.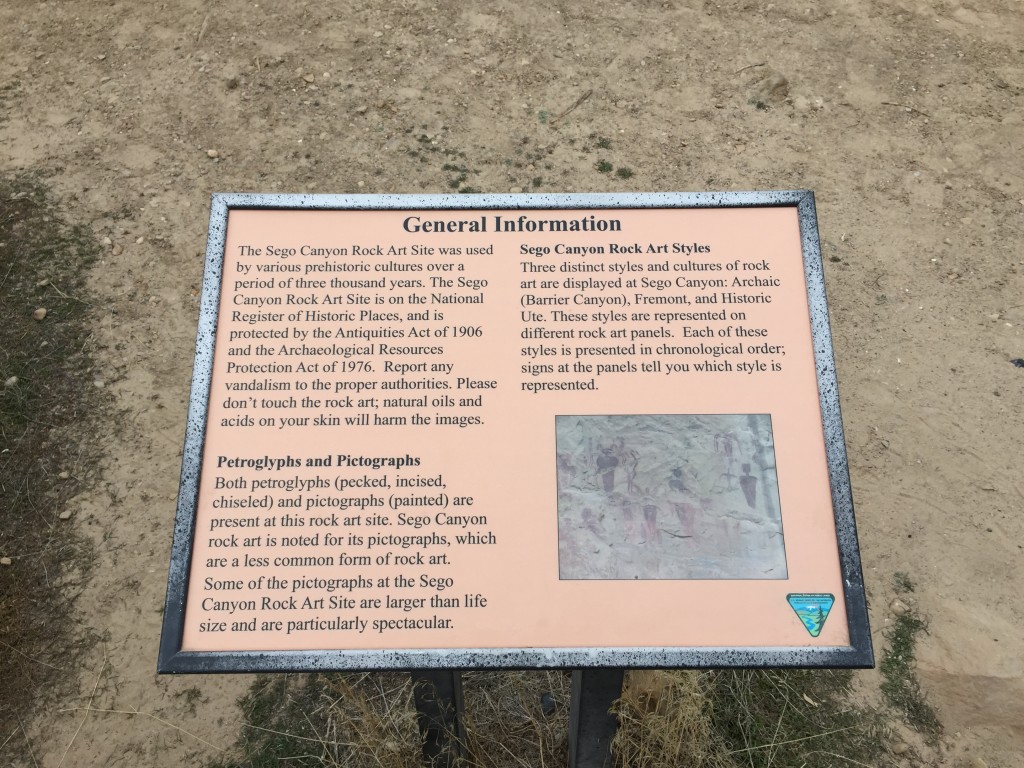 Ute Panel
The Ute Panel is located behind a wooden fence and across a dry river bed.  You can still easily take pictures of it from afar.
Fremont Panel
The Fremont Panel features very strange looking pictographs.  Drawings of people with hollow eyes and antennas are shown, along with petroglyphs of animals and hunters.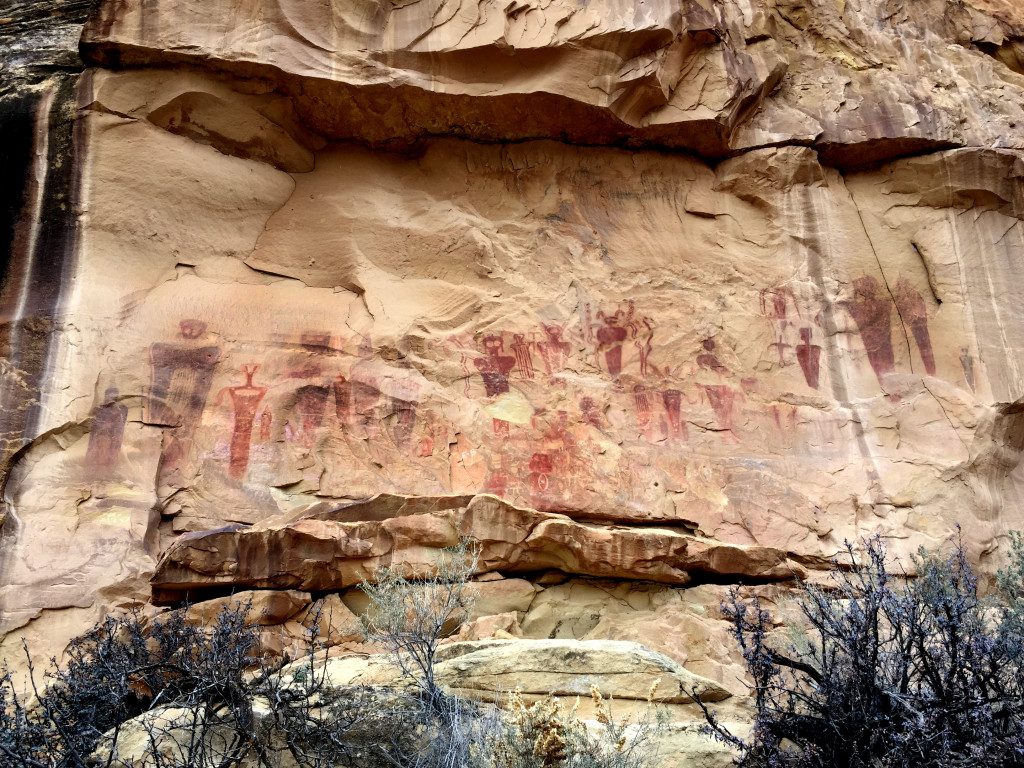 Barrier Canyon Panel
The Barrier Canyon Panel is located on Private Land (there is a fence enclosing the pictographs but you can still see them).  You can see modern graffiti covering some of the pictographs and even bullet holes destroying some of them also.  It always amazes me how stupid people can be sometimes.
Thompson Canyon Arch
On the east side of the parking lot you can see the remnants of an old railroad bridge that went up the canyon to the small coal mining town of Sego which has long since been abandoned.  Above this bridge is the Thompson Canyon Arch.
The Return:
Head towards your vehicle.

Personal Thoughts:
This area was really cool!  I enjoyed it because it was out of the ordinary and  it offered hundreds of pictographs and petroglyphs.  If you are on your way to Moab, I would suggest you make the 15 minute detour to check out these amazing rock art panels.