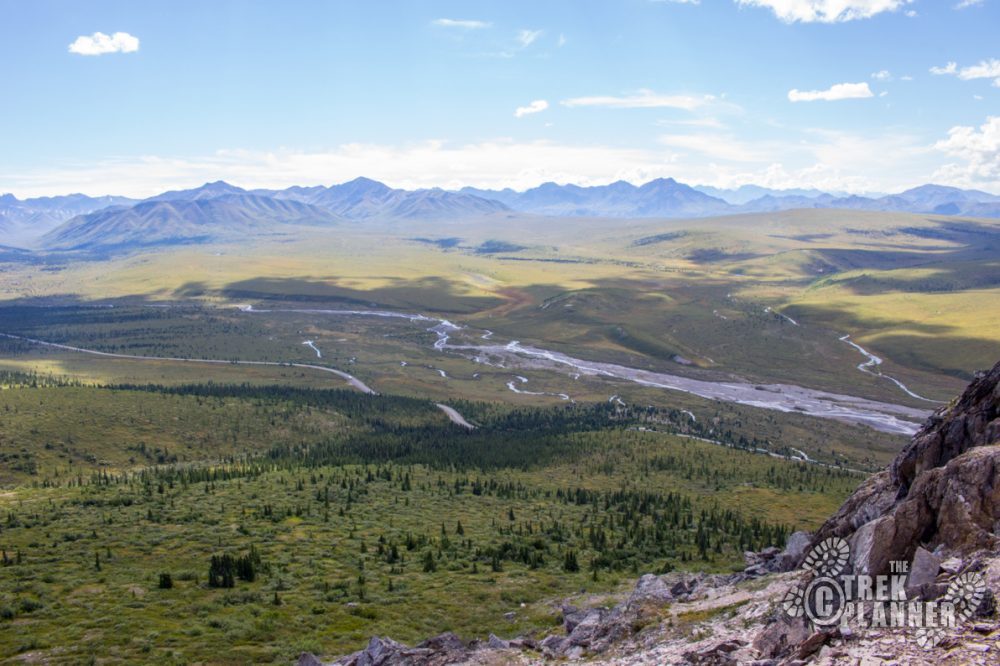 Overview
Denali National Park, Alaska
Savage River, Healy mountain range, Mt. Denali (if the weather is clear), wildlife
Bring 2 liters of water.
You may find some seasonal streams along the way
There are trees in the lower elevations and then tundra terrain in the higher areas.
Good dirt trail and easy to follow
Yes. At both trailheads. (pit style)
Yes. At entrance to the national park
Allowed by permit only in campground or designated backcountry areas.
Bring a backpack for food and water
Good hiking shoes
Maybe. There are some switchback and steep areas.
GPS Coordinates:
Trailhead: 63°44'23.52″N, 149°17'29.36″W
Trail end: 63°43'2.04″N, 149°15'11.14″W
Trail Map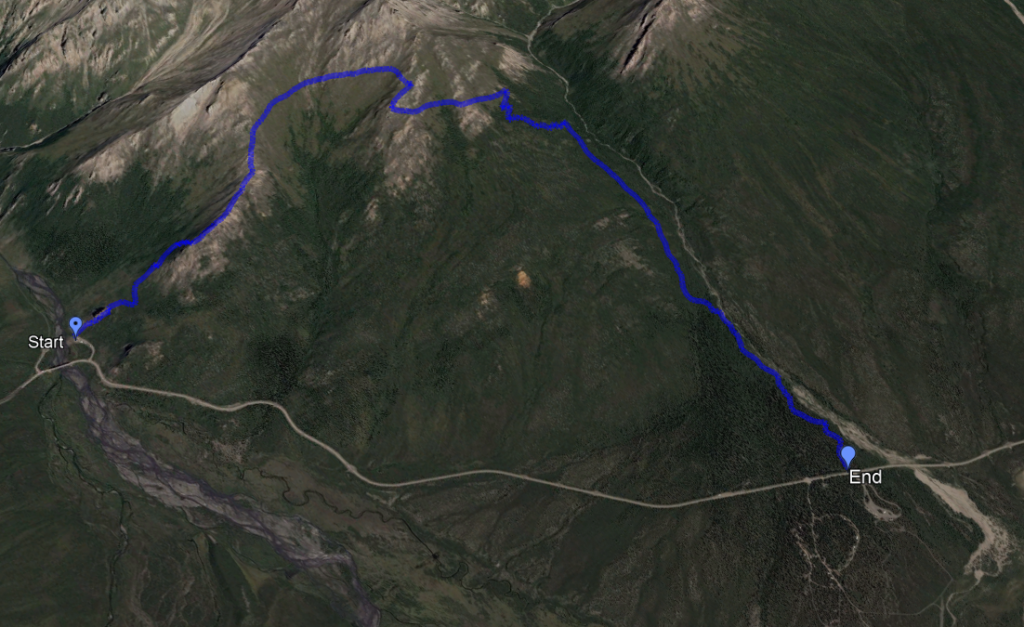 Driving Directions
You can begin this trail either at the Savage Campground or the Savage River Trailhead.  Either way, you will need a shuttle system of your own using two cars or you could take the free park shuttle back to your car wherever you parked.   Just make sure the Savage River Park Shuttle is still running during the times you are hiking or you may have to walk all the way back to your car.  Or you could hike on the road to your car anyway.
What I did was I parked at the Savage River Trailhead, hiked the 4 miles on the Alpine Trail to Savage Campground, then jumped on the free Savage River park shuttle back to the Savage River Trailhead.


The Trail:
The entire trail is about 4 miles long.  There is much to see along this route.  I would recommend you beginning at the Savage River trailhead and then make your way back to the Savage Campground but it really doesn't matter which way you start.  Some people like starting from the Savage Campground because then they can hike around Savage River when they finish but it's up to you.
I started this trail from the Savage River trailhead.  The trail from here zigzags up the side of the mountain until you come to Savage Rock.  This big rock is fun to scramble on if you have the time.  If not, continue on up the mountain and you will hit the switchbacks.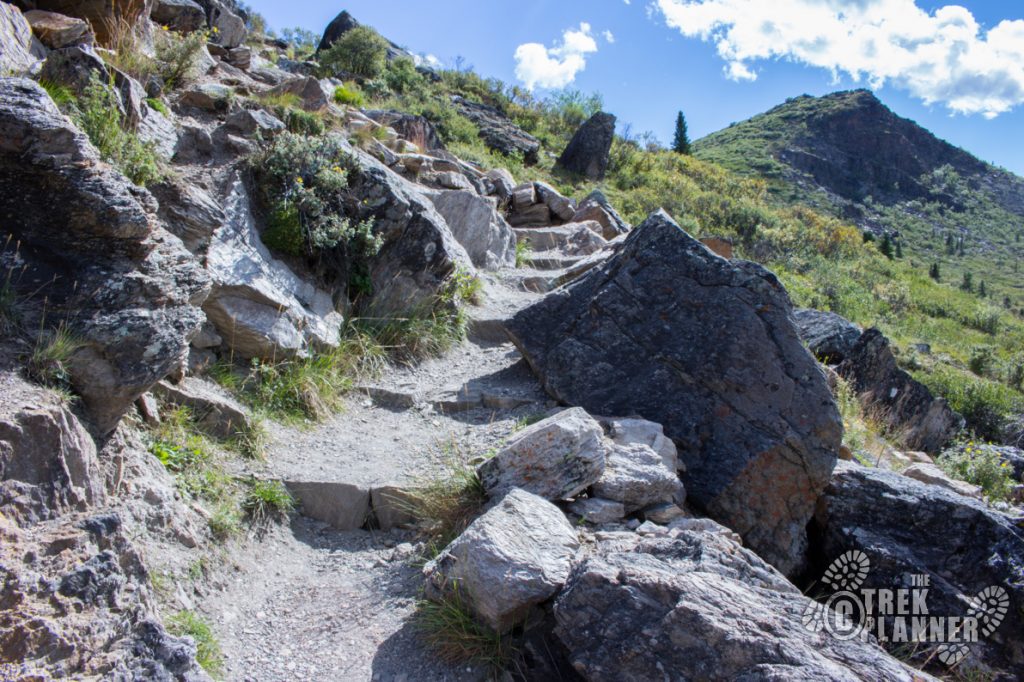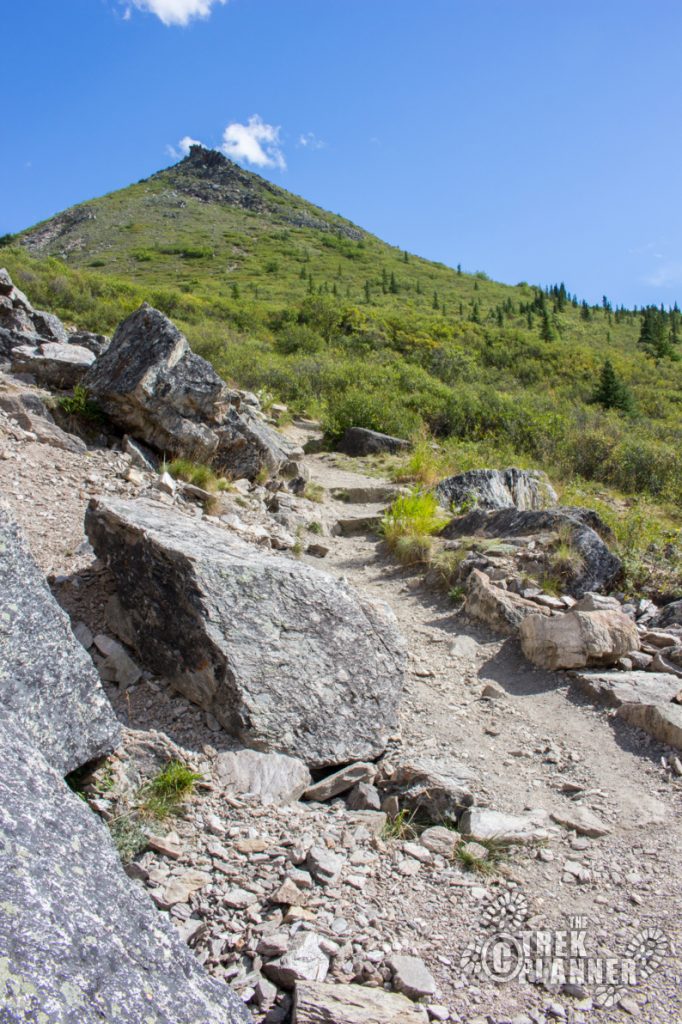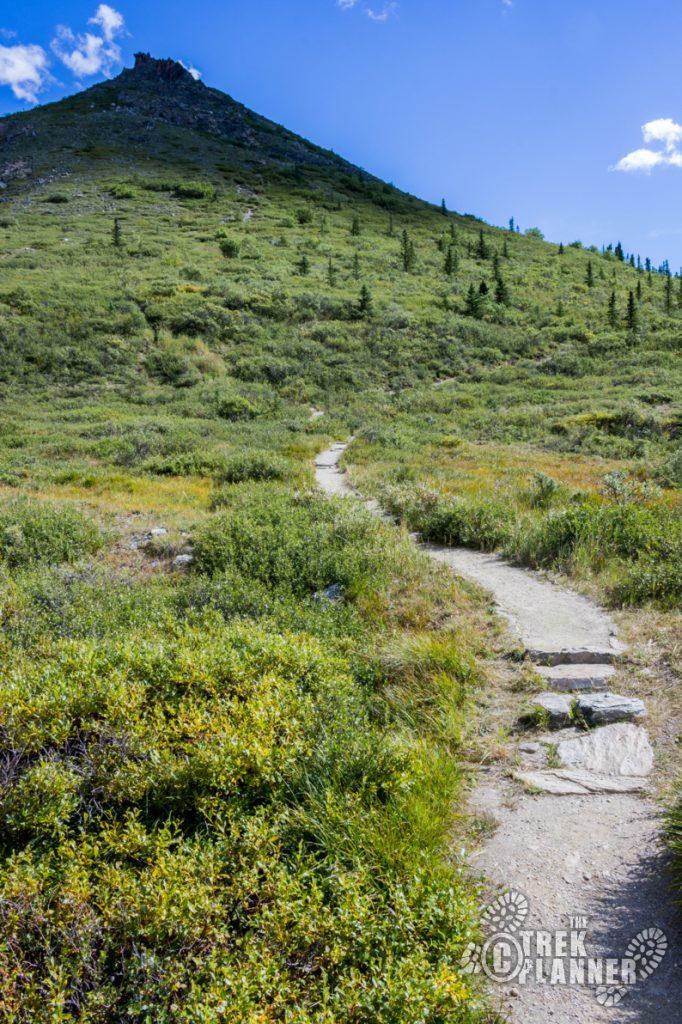 The switchbacks are the worst part of this hike in my opinion.  Although, the area is very scenic and beautiful, the switchbacks are definitely not a highlight of this trail.
If you are hiking in late summer you will have greater chances of finding blueberries, huckleberries, crowberries and others!  I found some ripe blueberries right above Savage rock.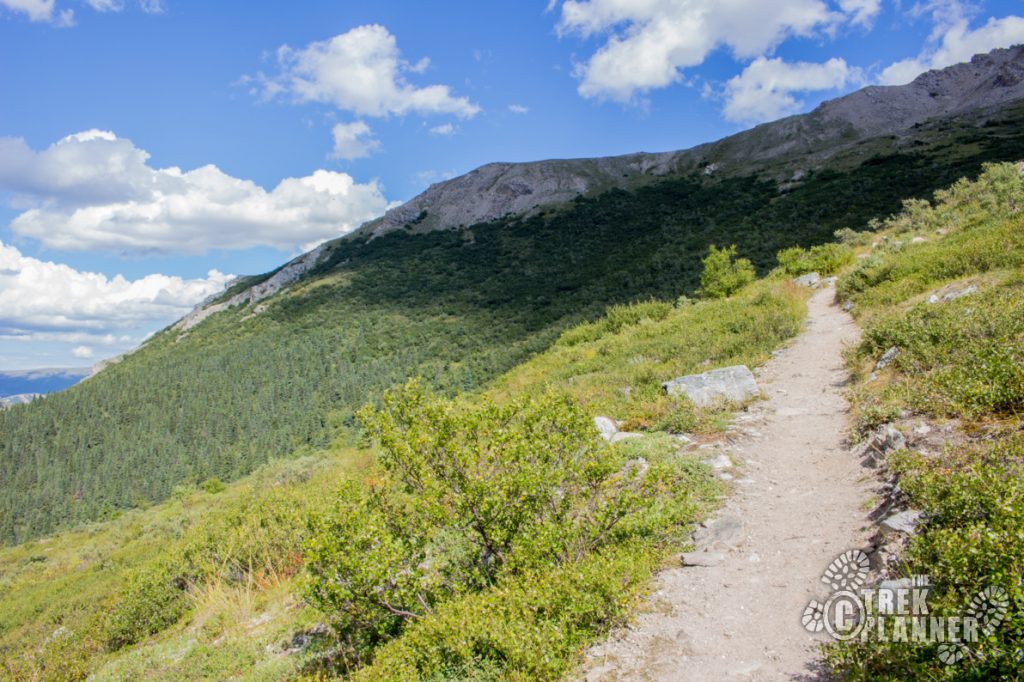 You will gain roughly 800 feet from the parking lot to the top of the switchbacks so just keep a steady pace!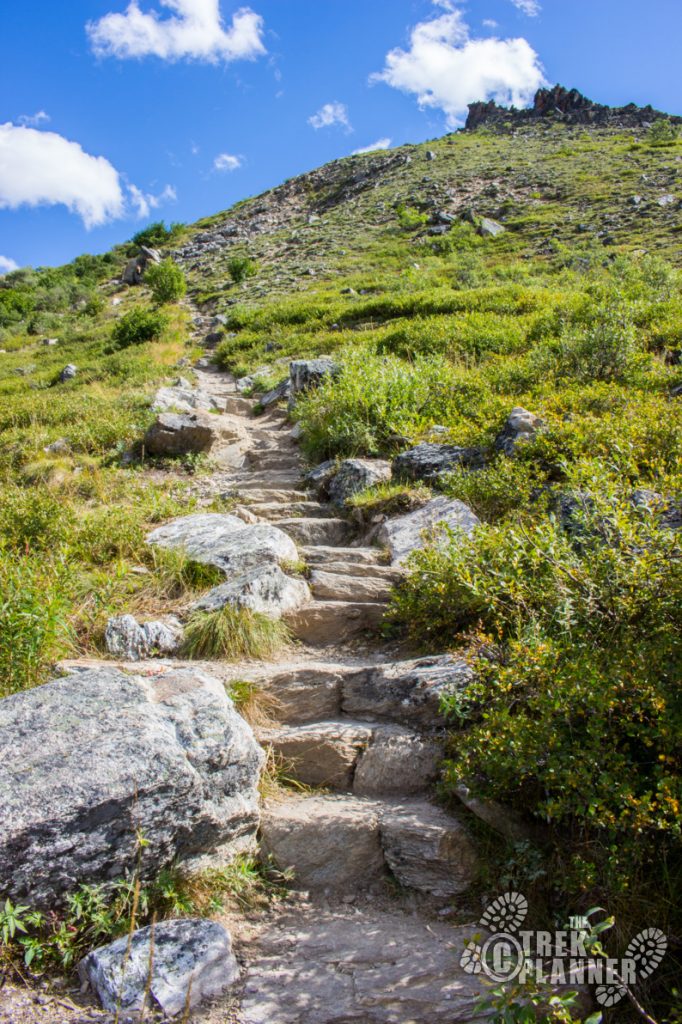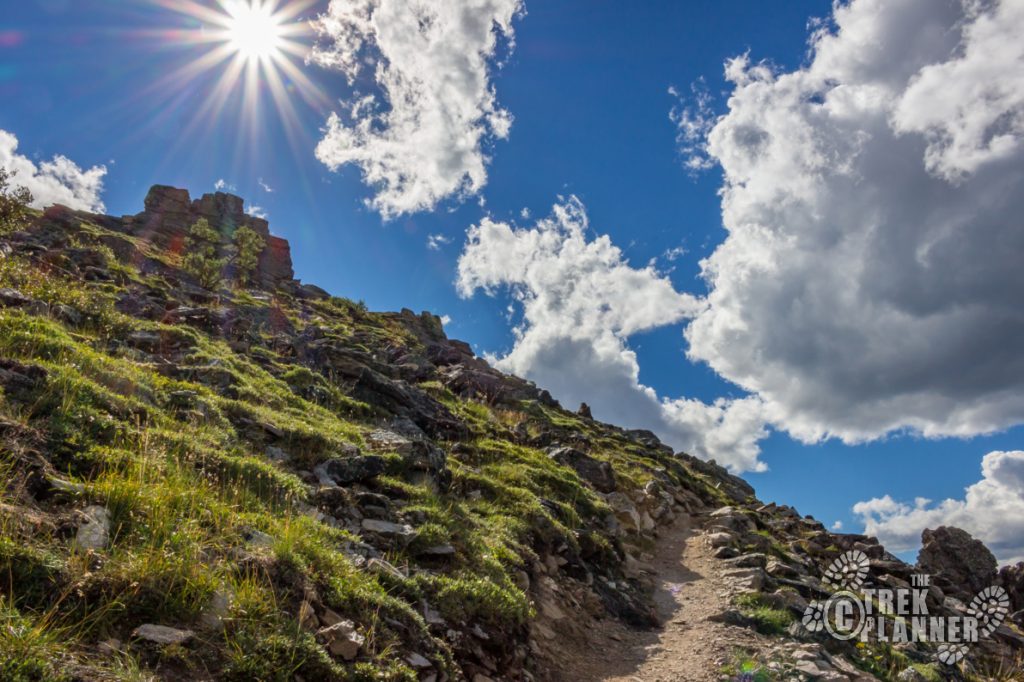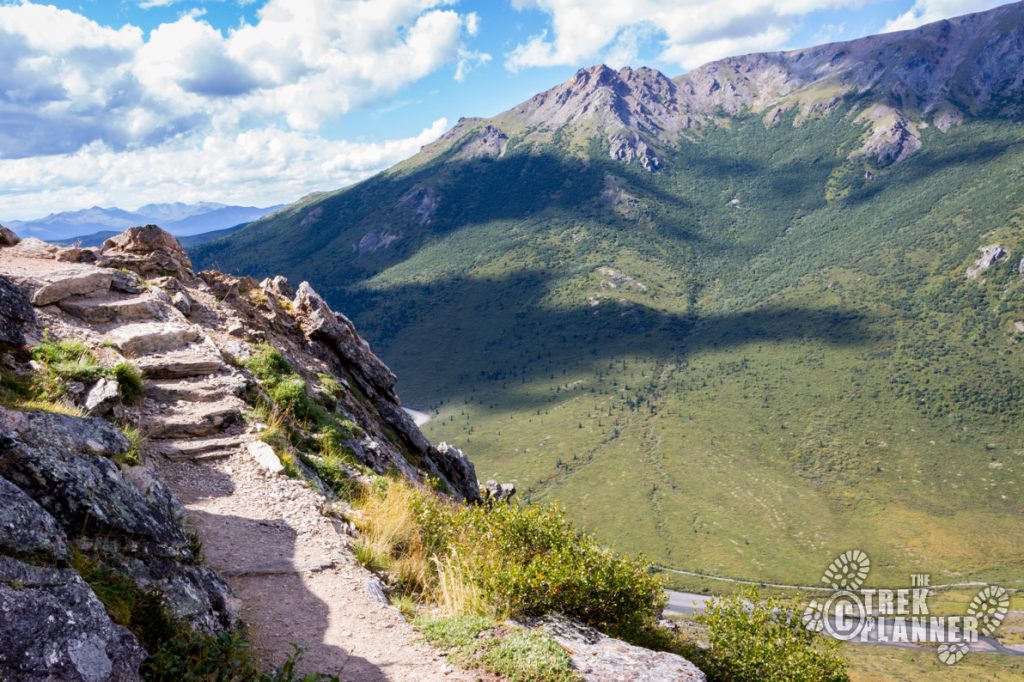 You have already hiked 1/2 mile to this point!
Once at the top of the switchback part you will be rewarded with an incredible view to the south.  If you came on a clear day you will have an impressive view of Mt. Denali in to the south as well.  This part was really cool because you follow the ridgeline and hike in between rock fins!  It is also windy here.  The second time I hiked here the wind was probably 40 mph!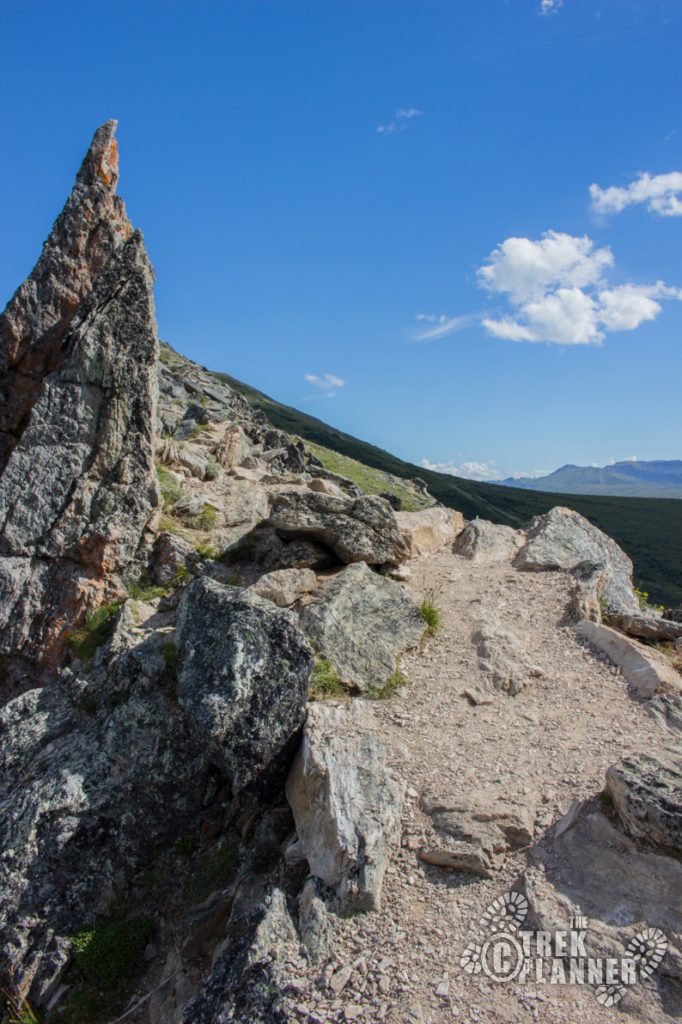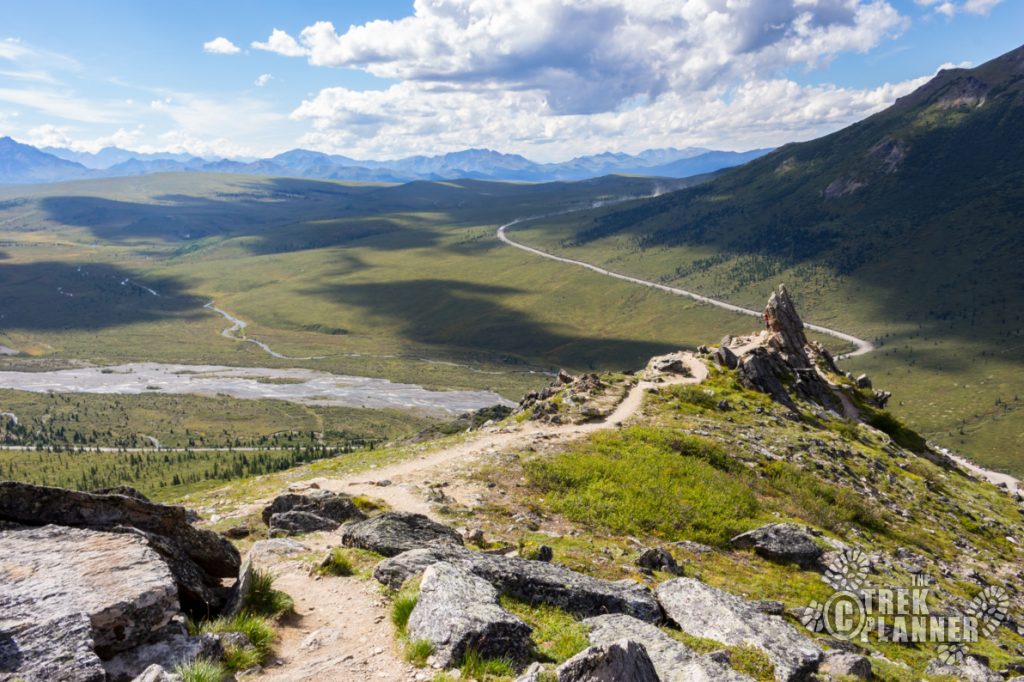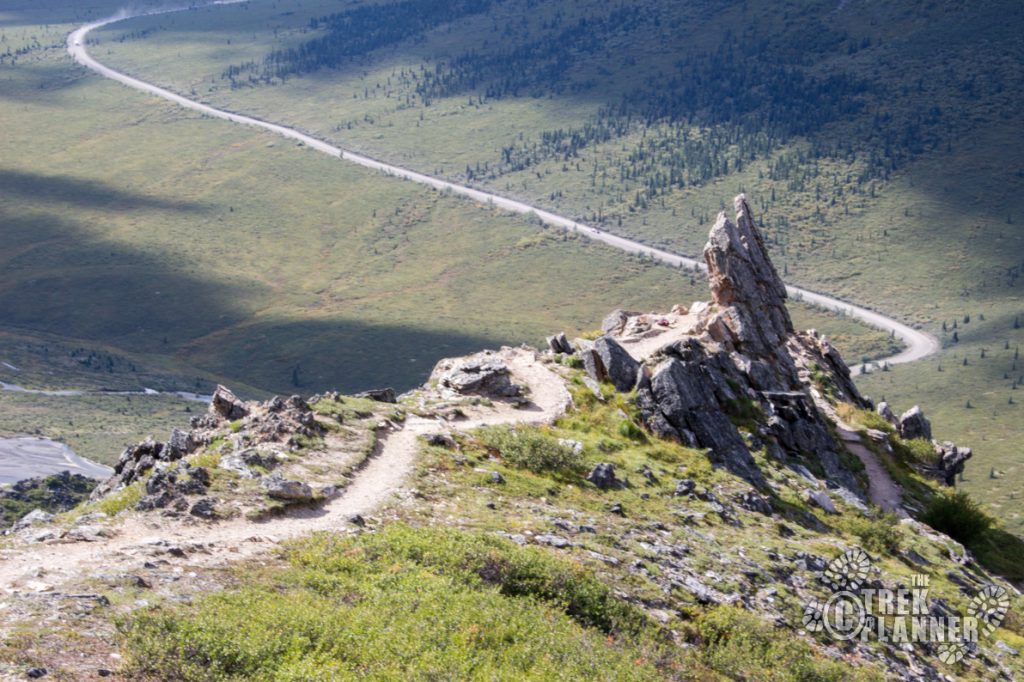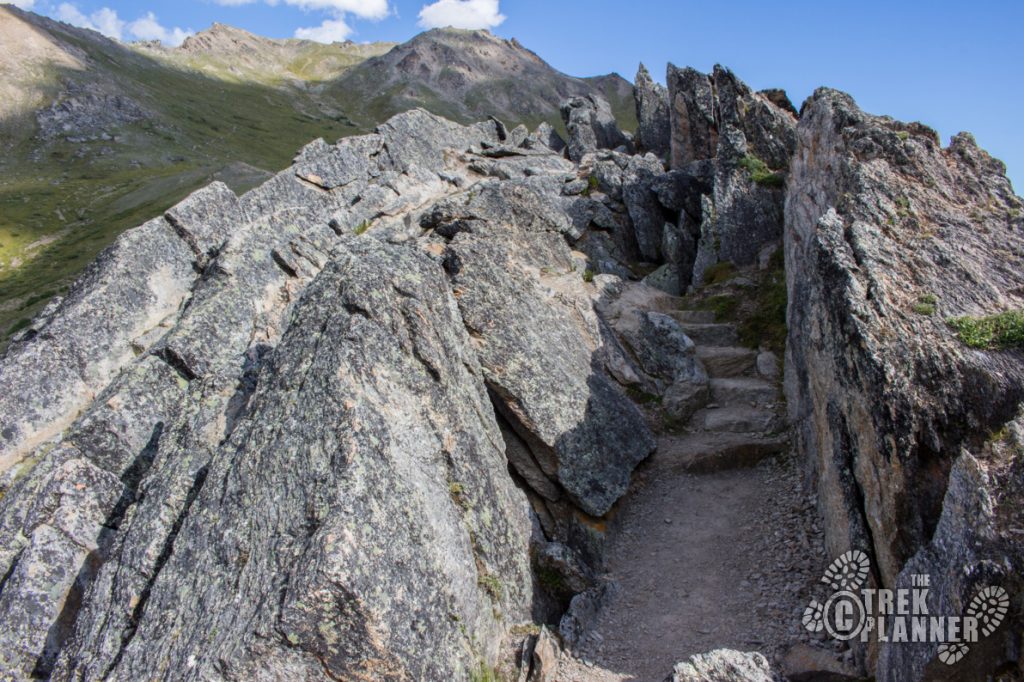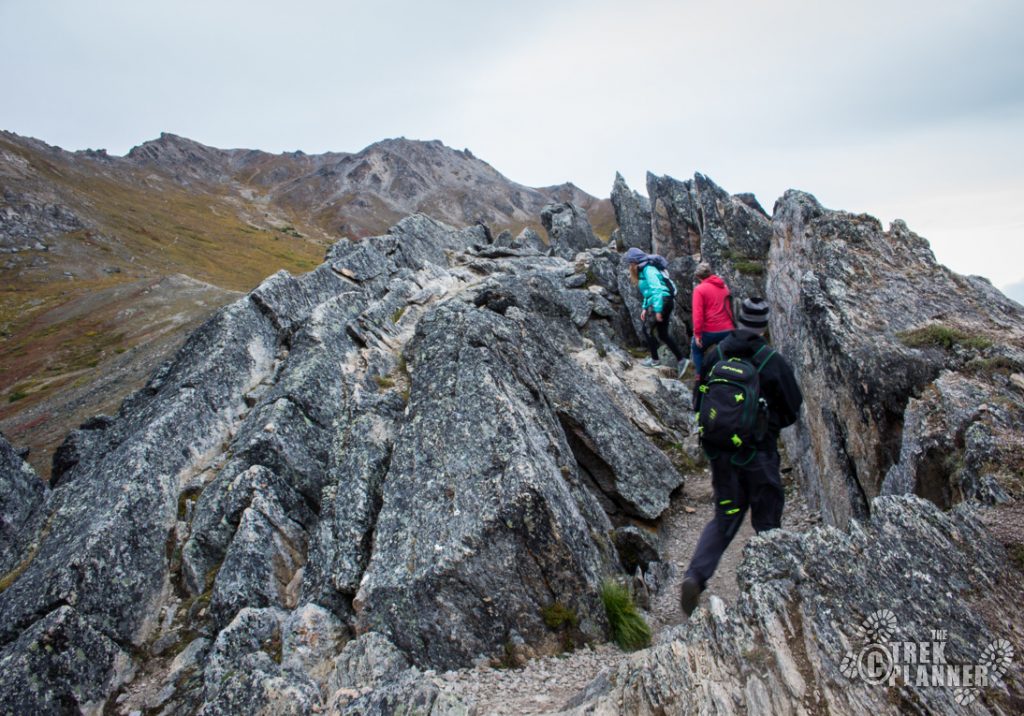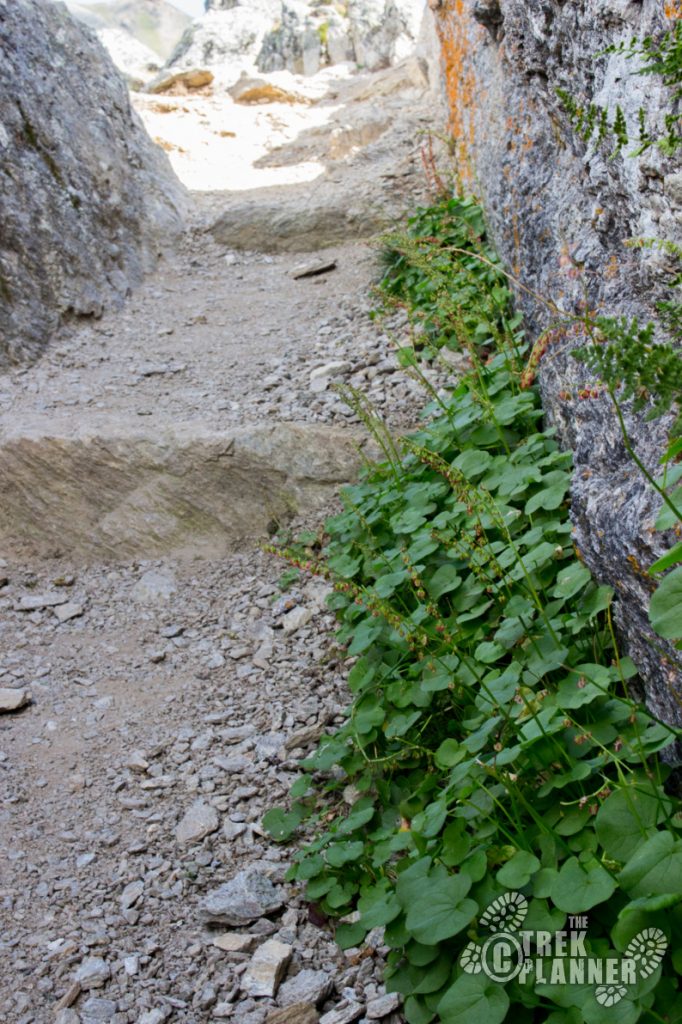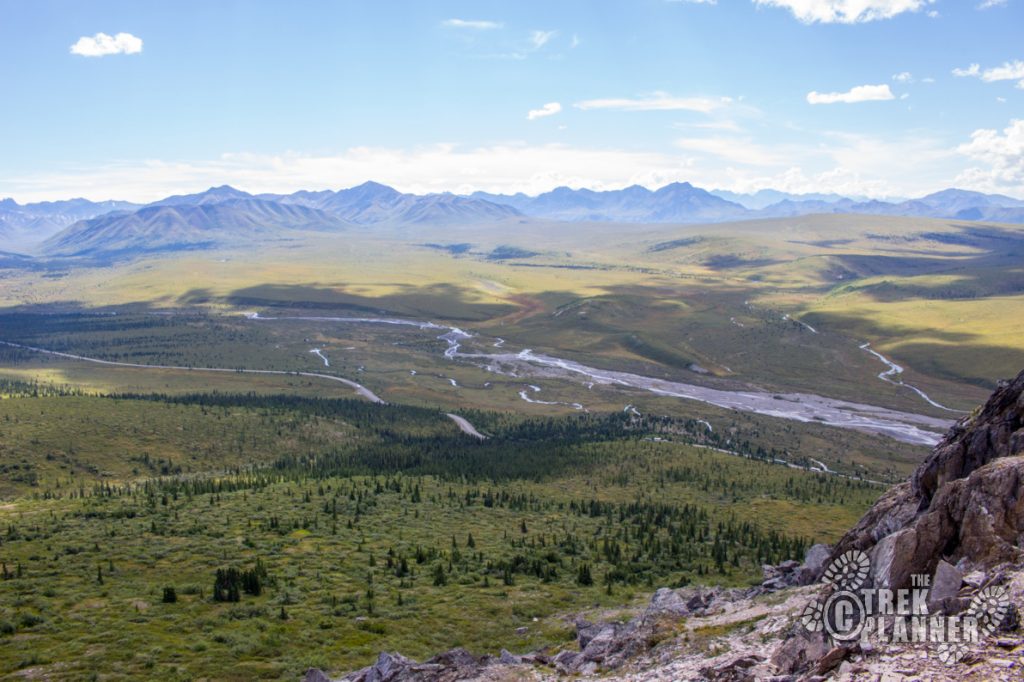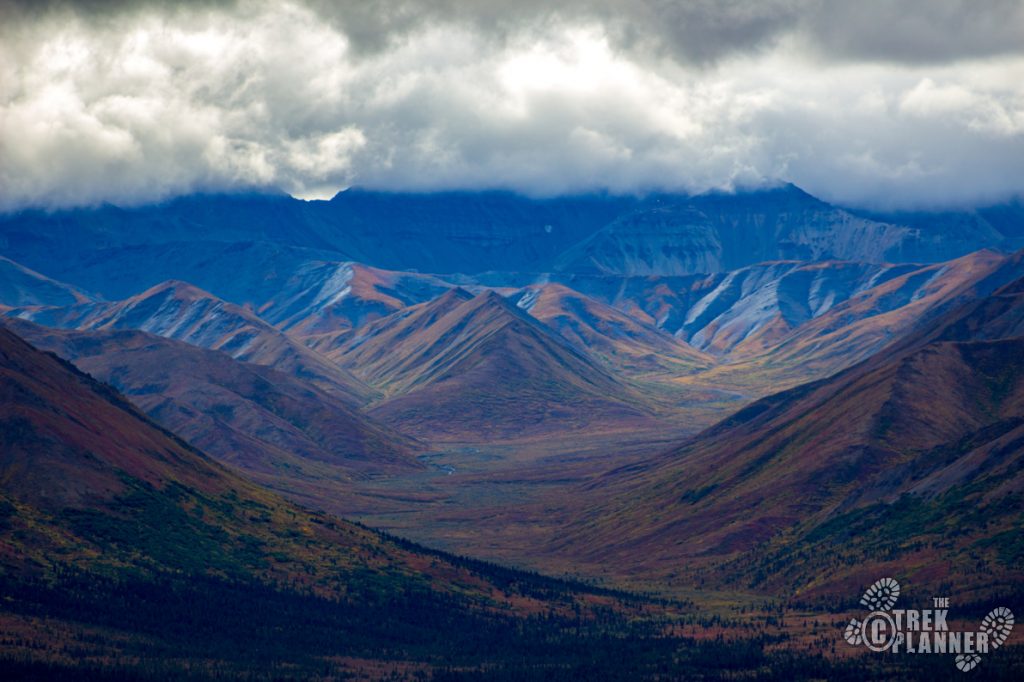 If you look east you will see that you will be hiking in a large bowl-like valley.  The trail slowly gains elevation until it circles to the other side through beautiful high-tundra scenery.  You won't be hiking to the top of any of these mountains here.  You will simply cut across the valley to the other side.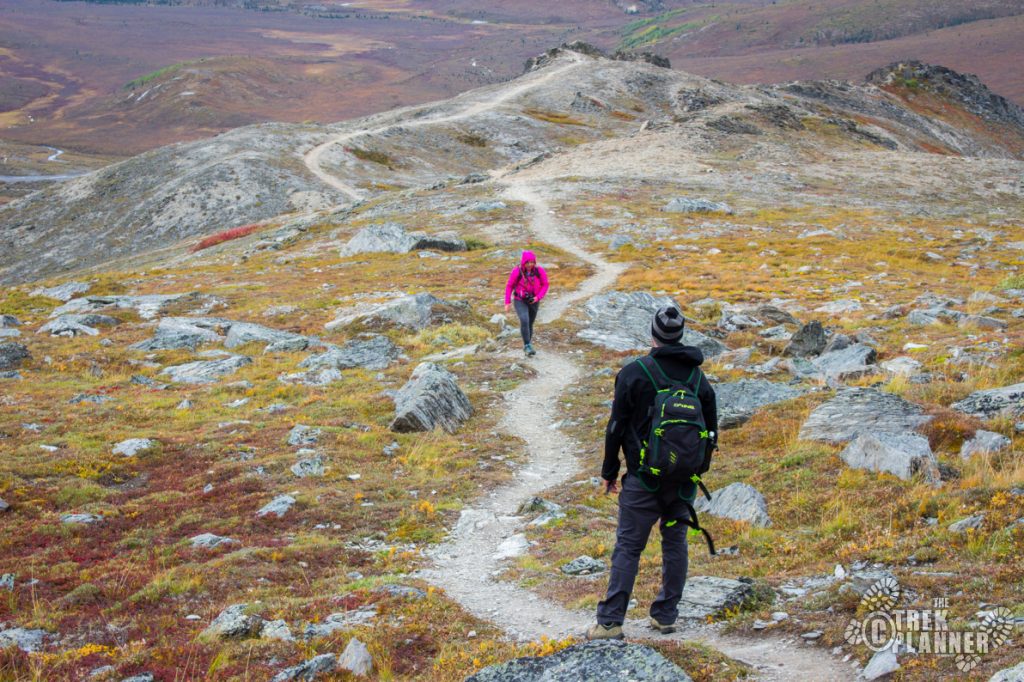 I have seen many Dall sheep on this part.  There seems to be a few Dall sheep bands on this small Mt. Healy range.  If you are worried that a Dall sheep might attack you, rest assured, they are pretty docile.  I have hiked right into a herd and they all just looked at me for a few minutes and then continued chomping on grass.  With that in mind, just keep your distance and don't bother them.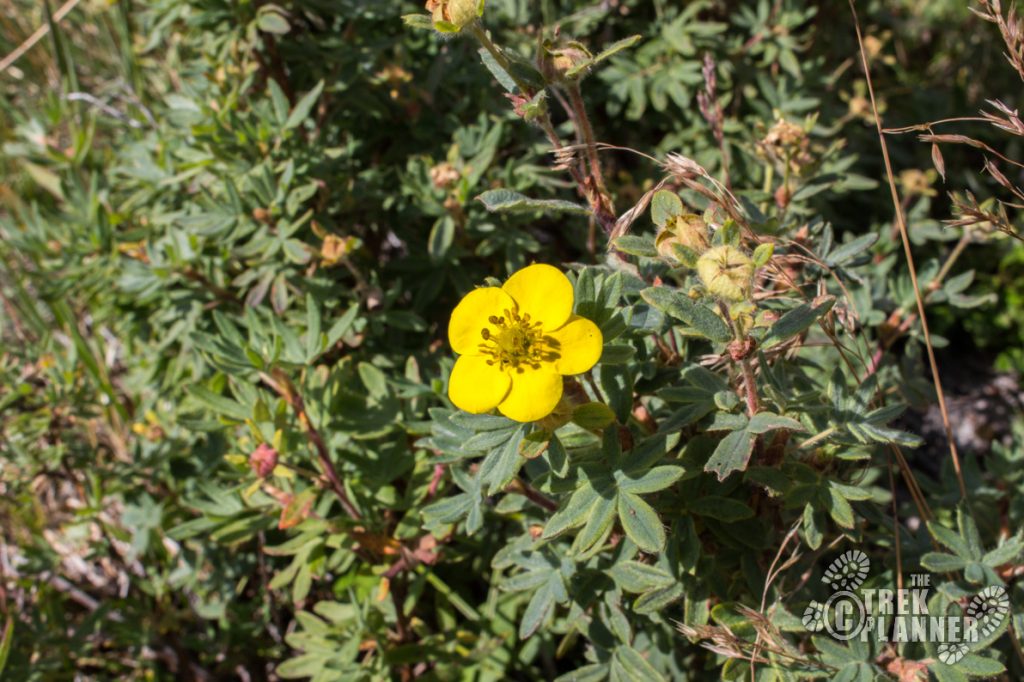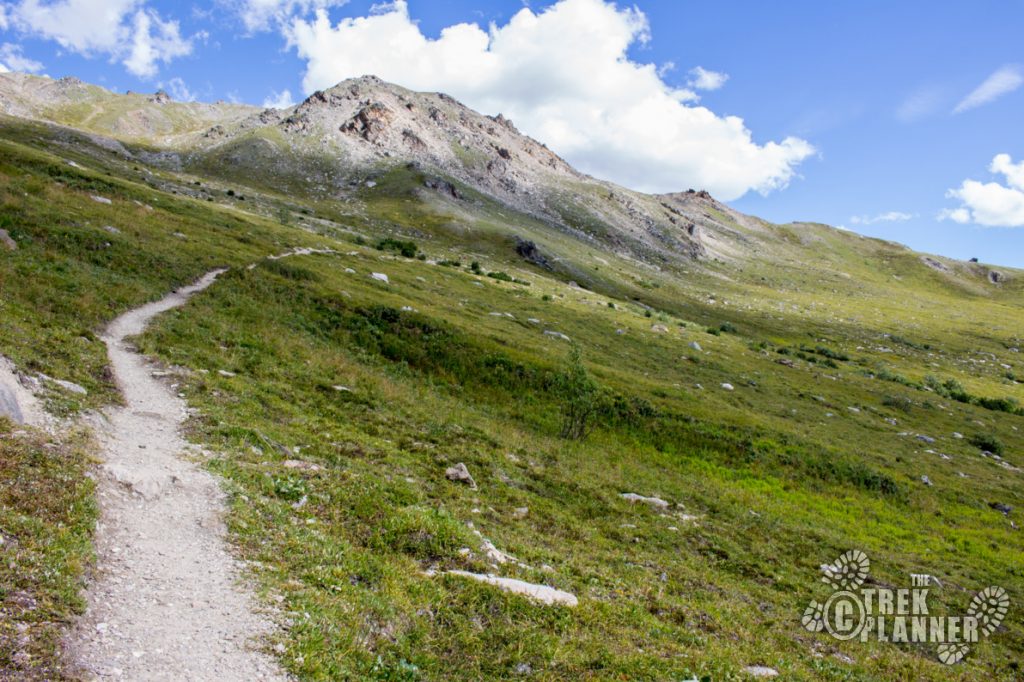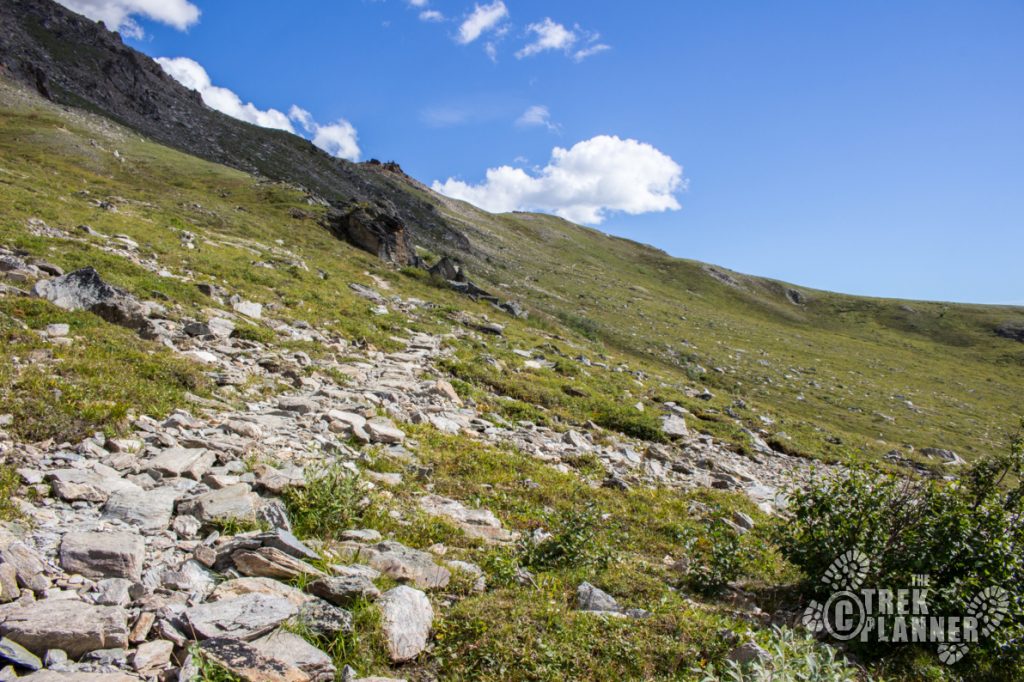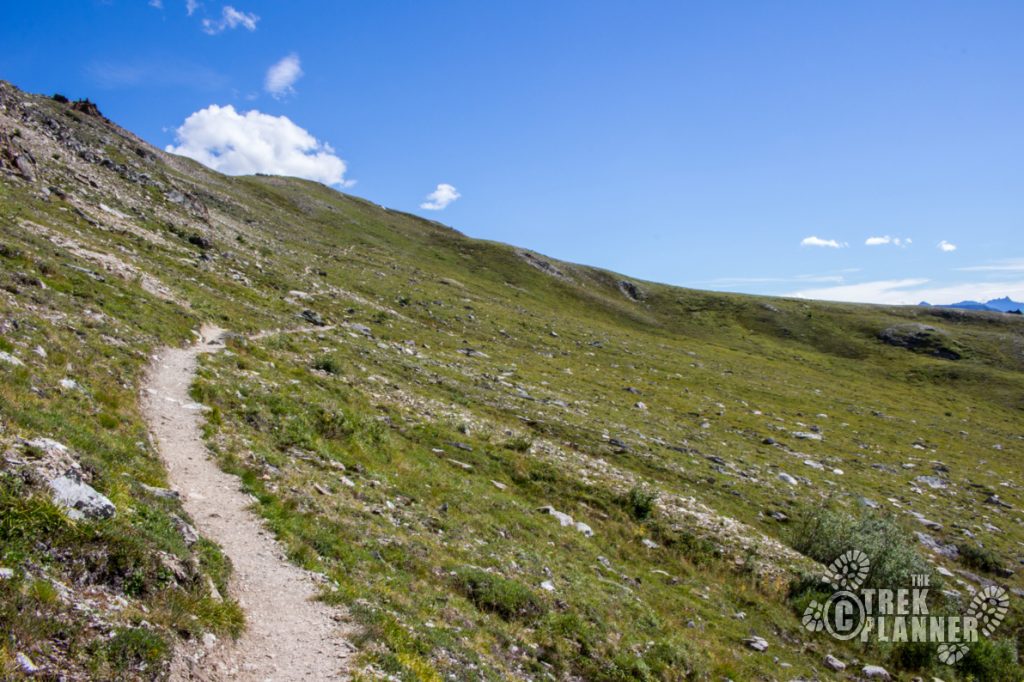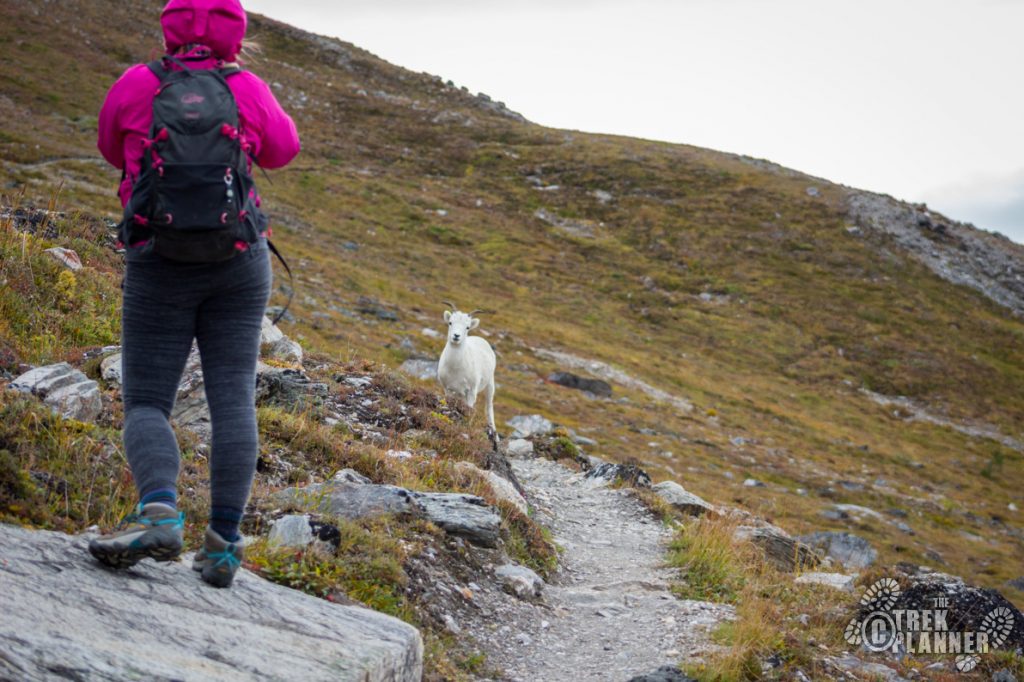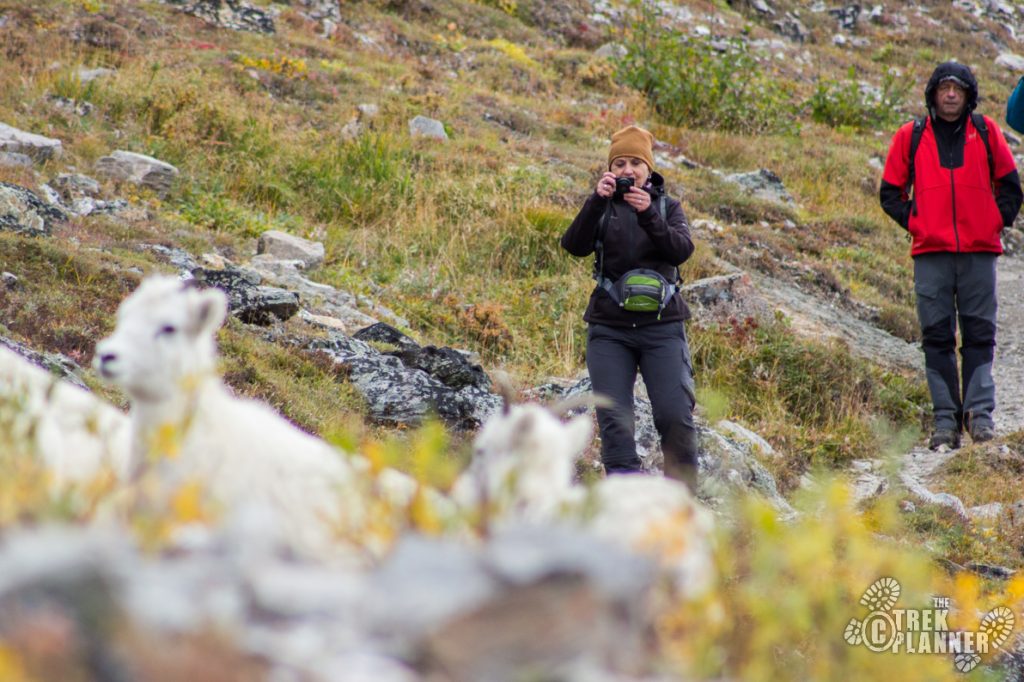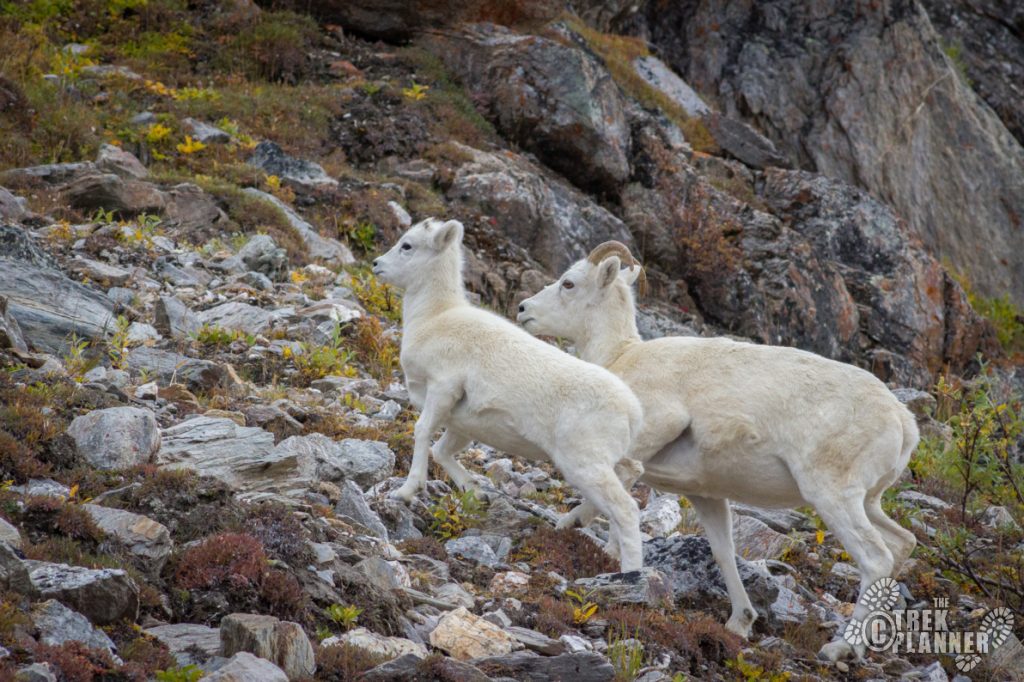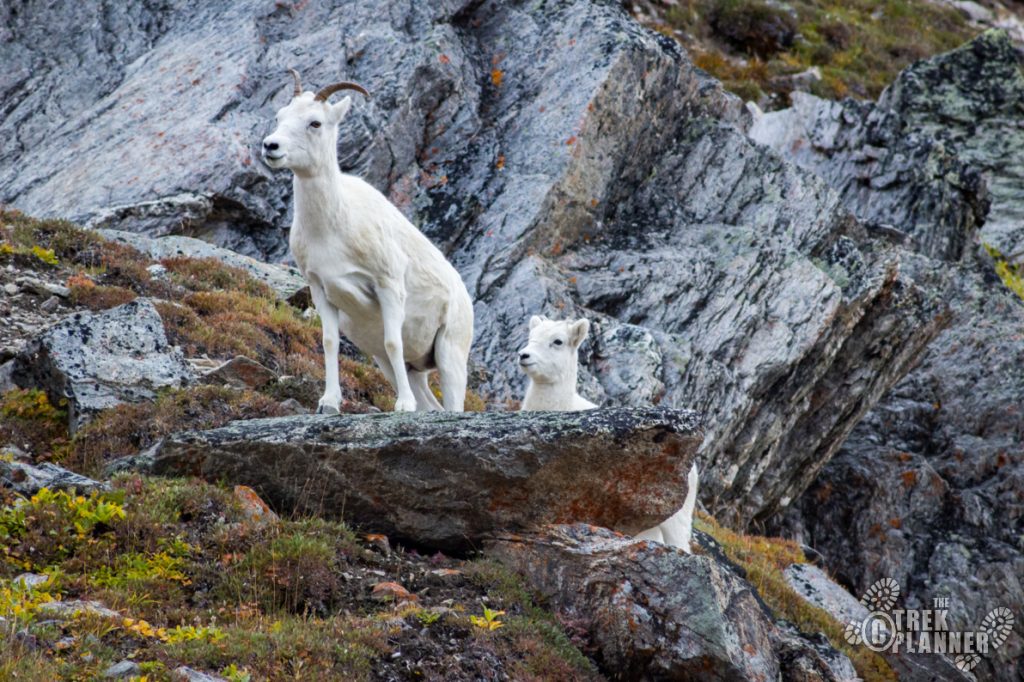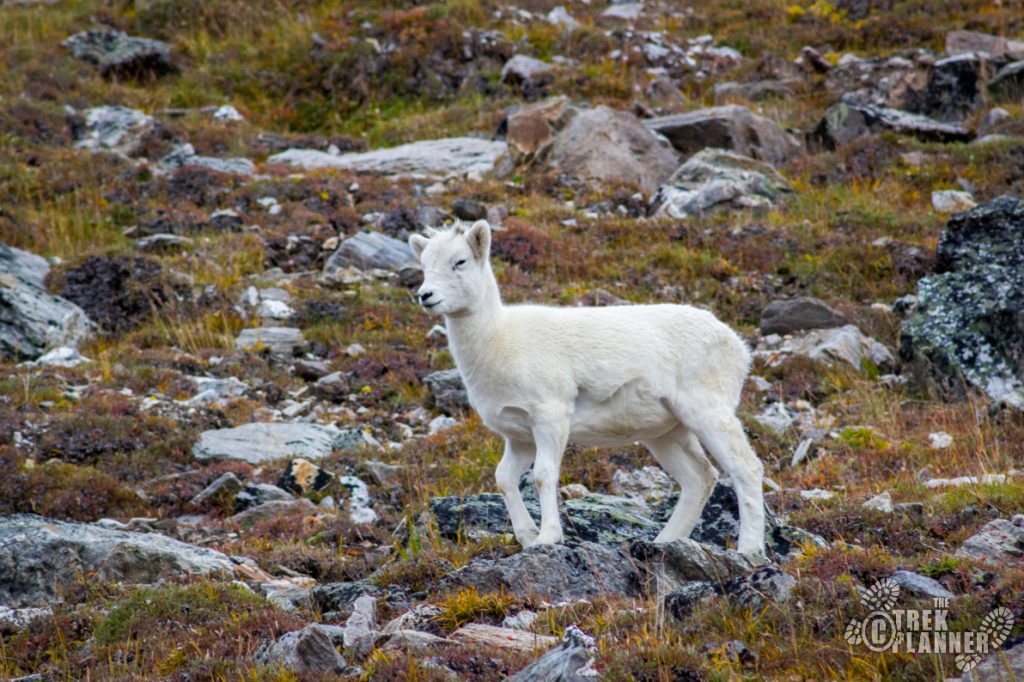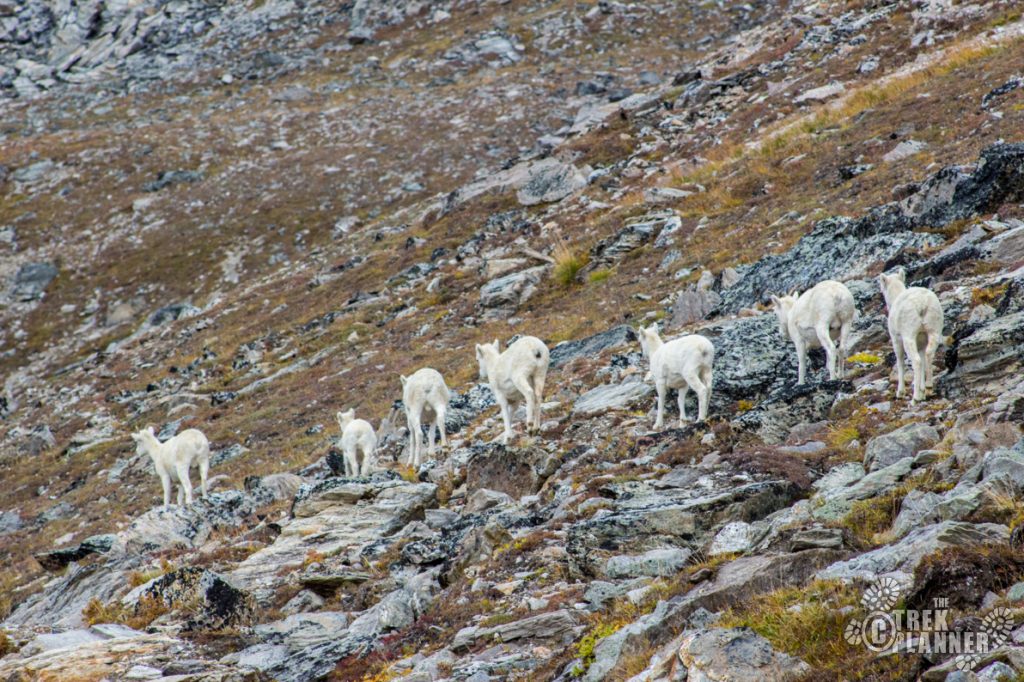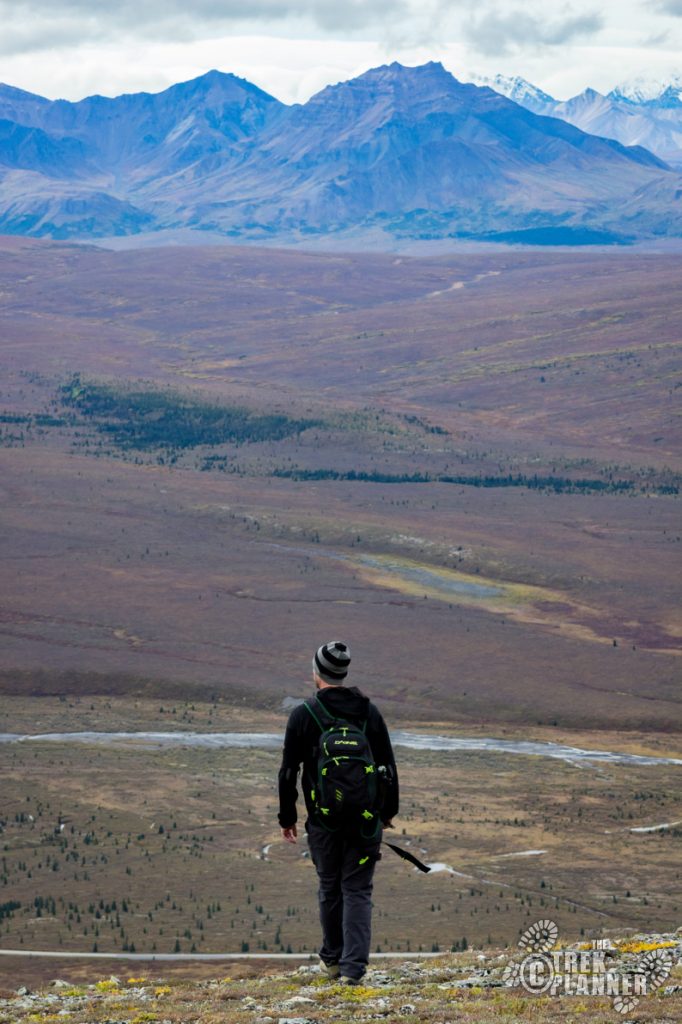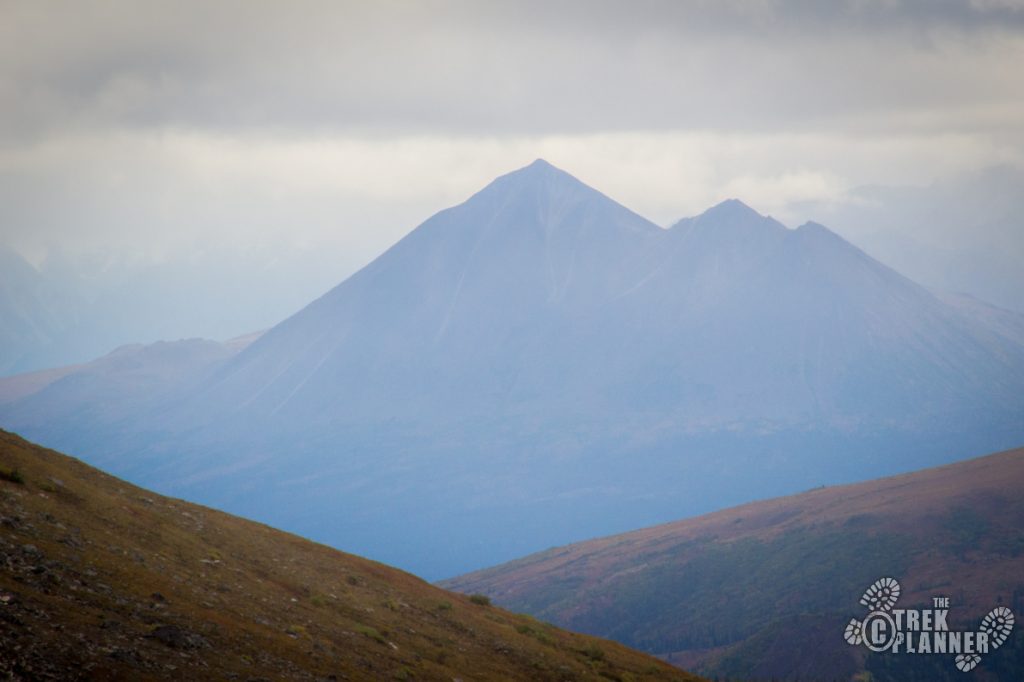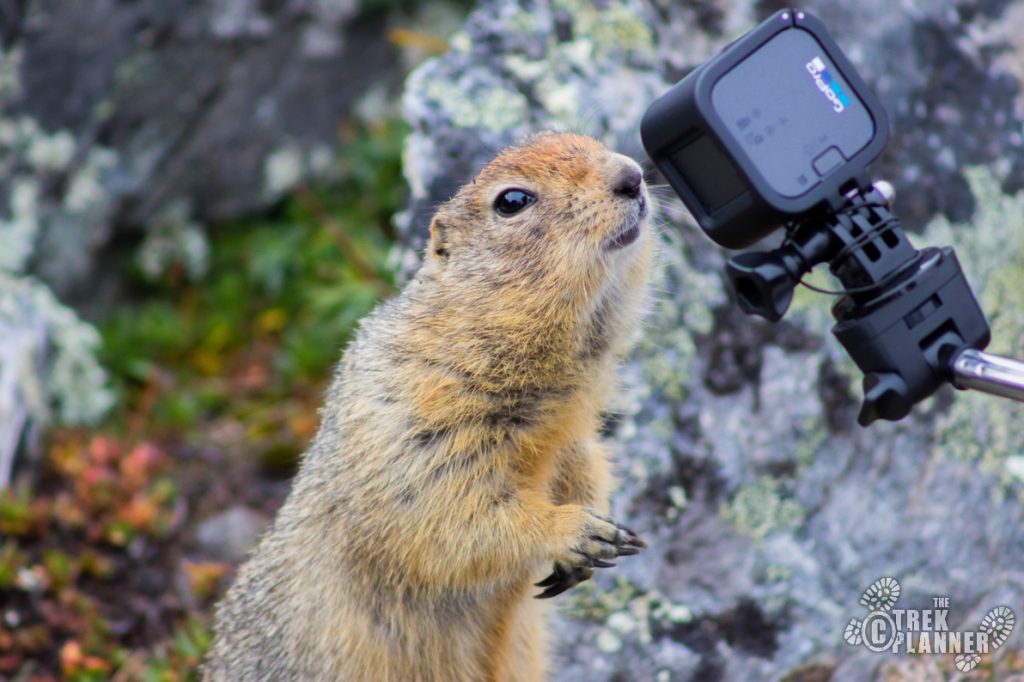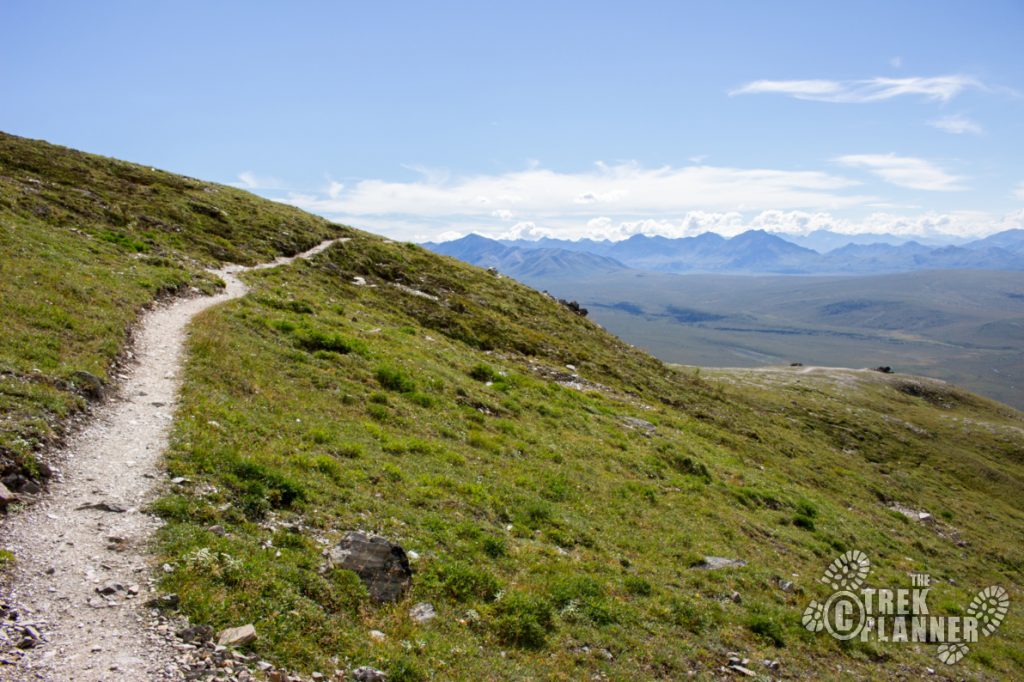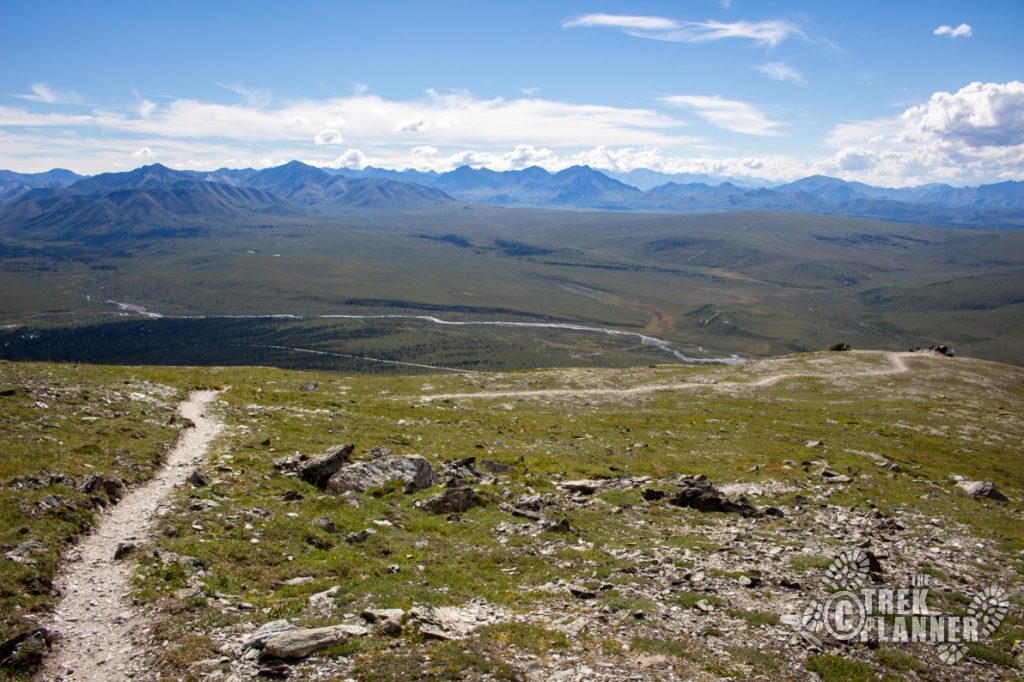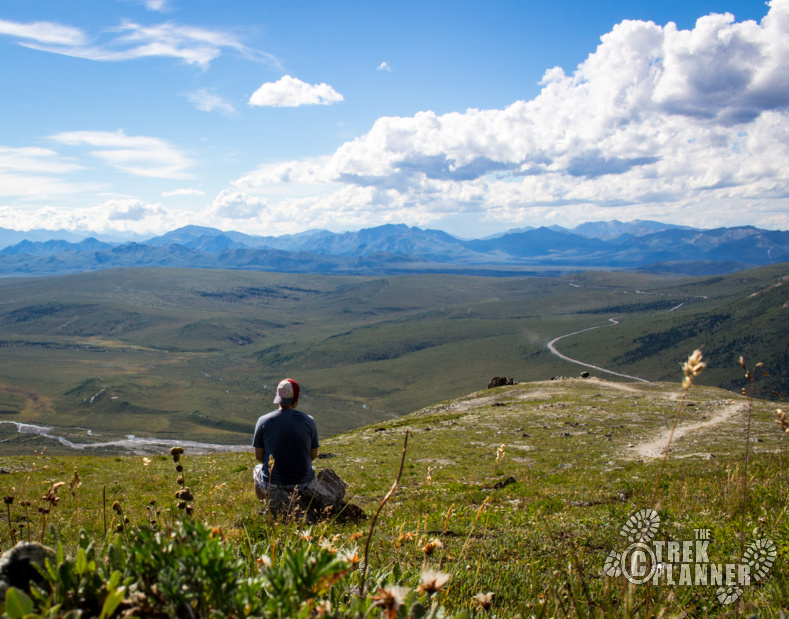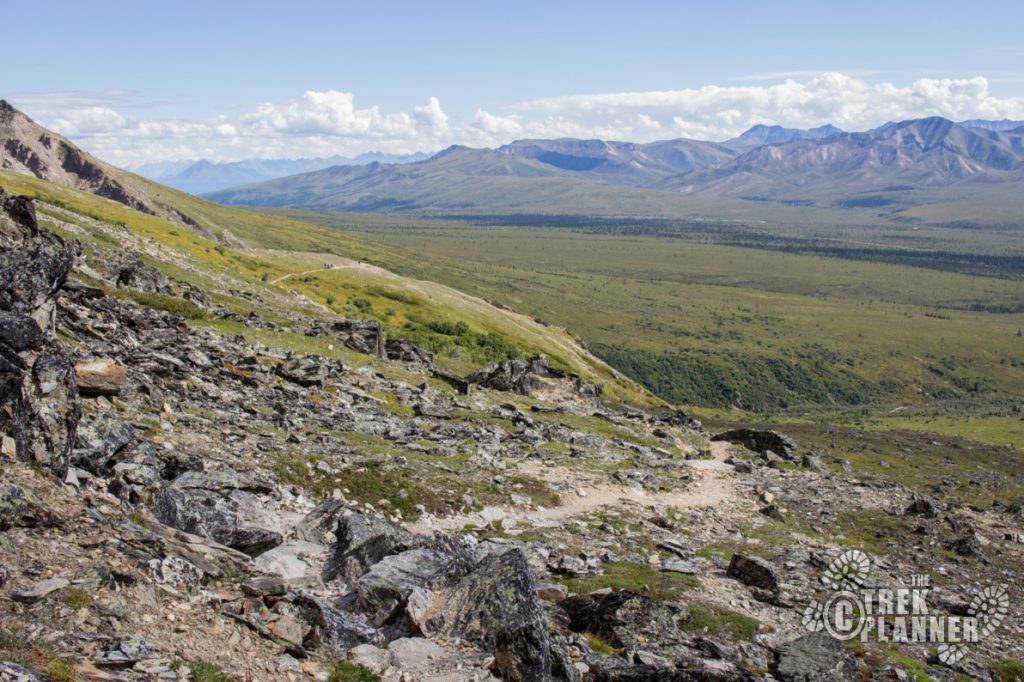 Once on the other side of the valley you will begin your descent into the spruce and birch forest.  You will hike through more switchbacks too but these ones are more gradual.  I found some bear scat on the trail here as the brush gets thicker and there are more places for animals to hide.  This is prime moose habitat so you will need to pay attention and be aware of any signs of animals.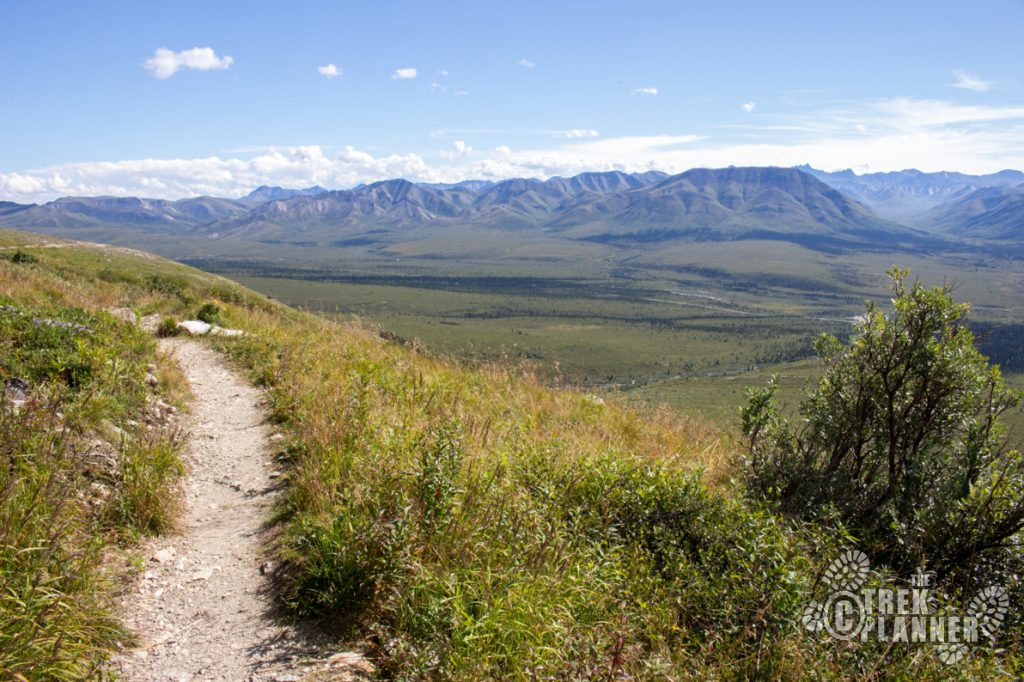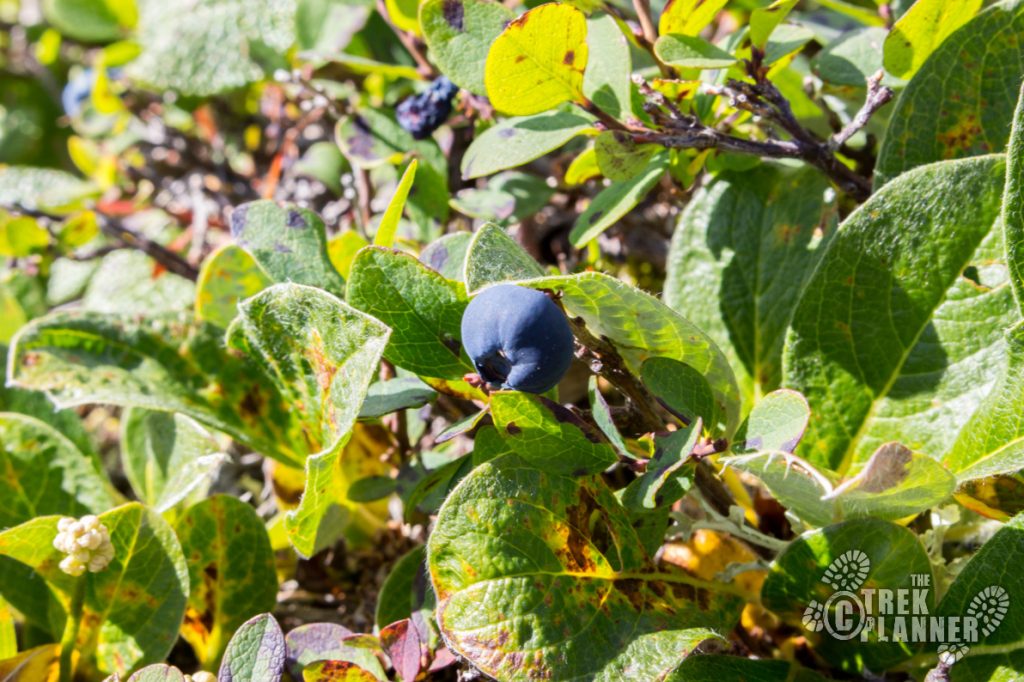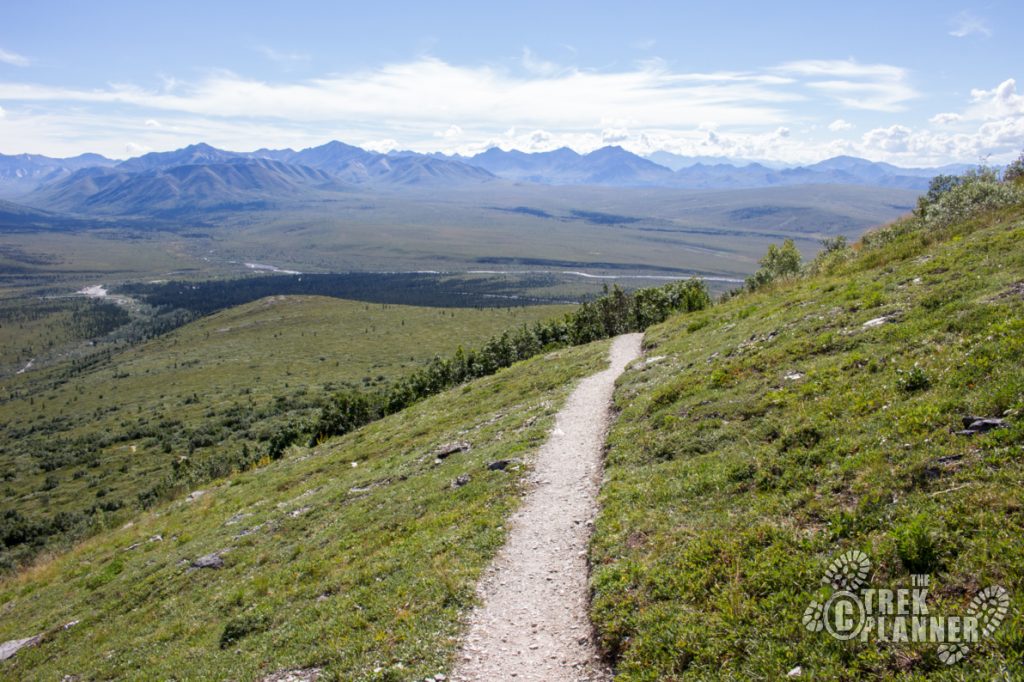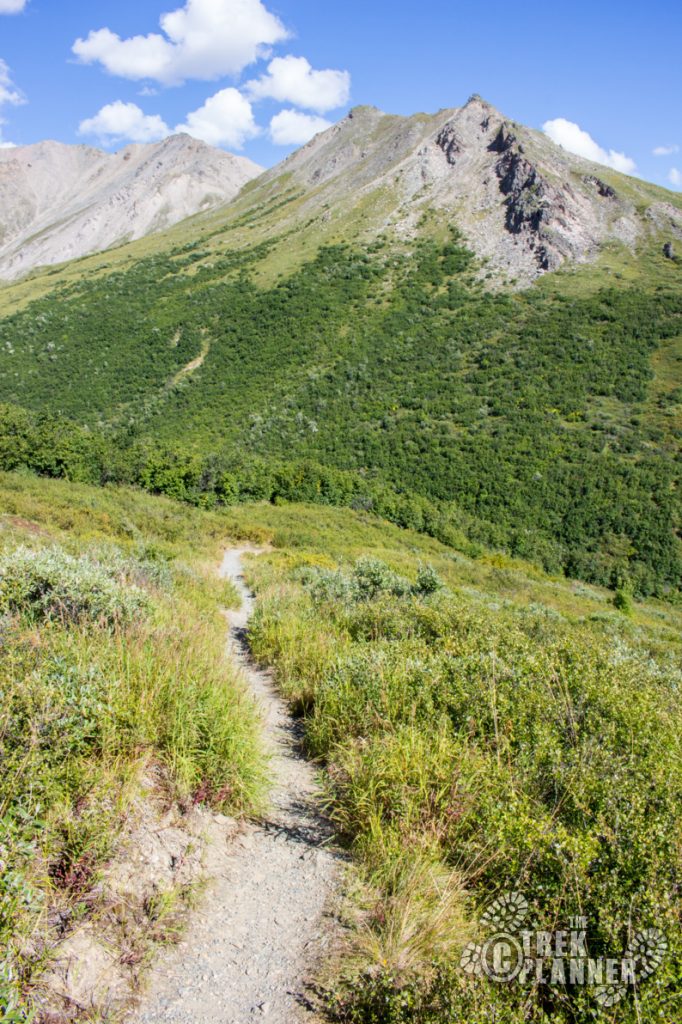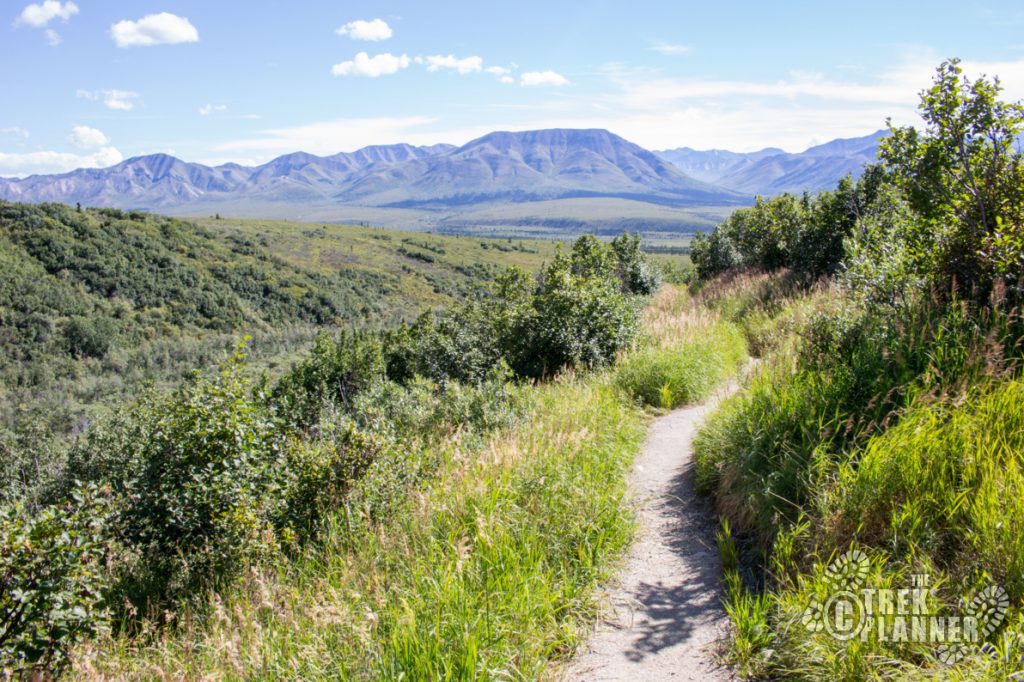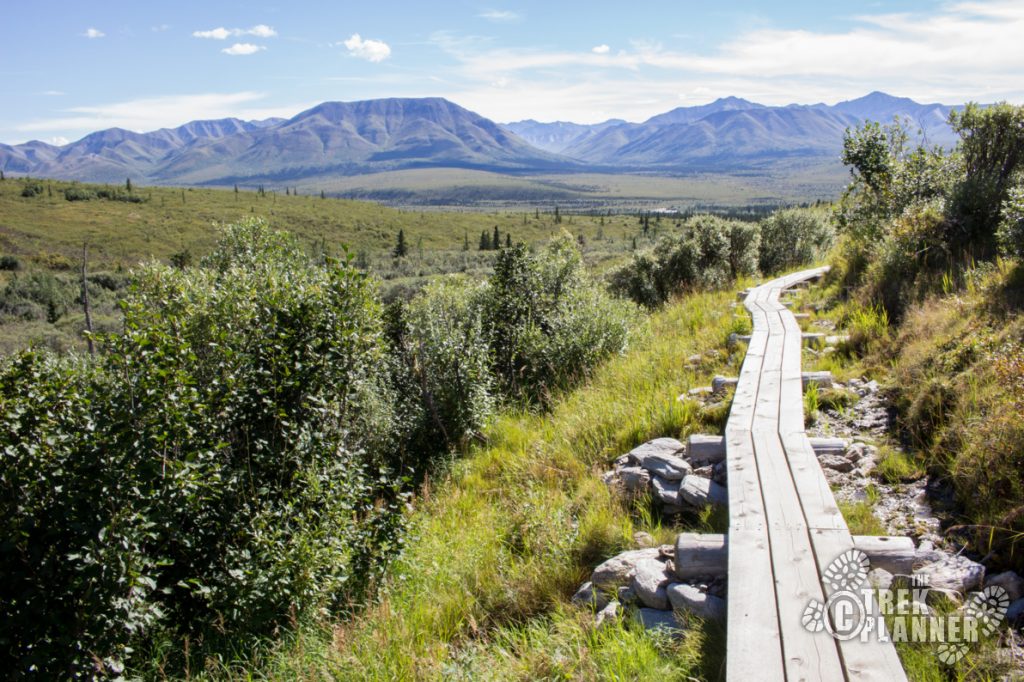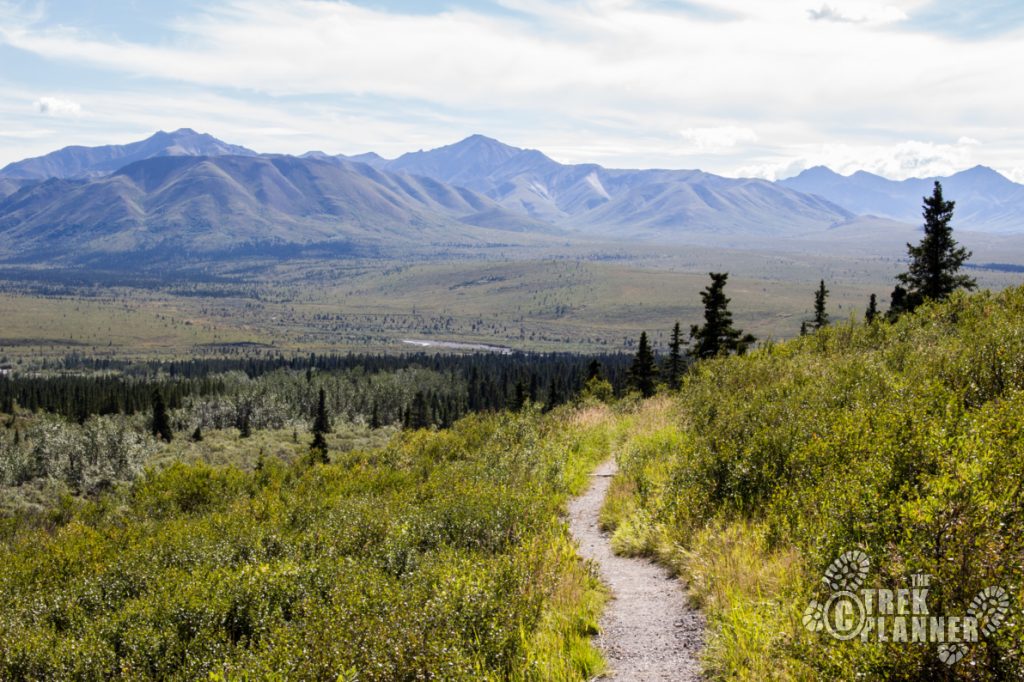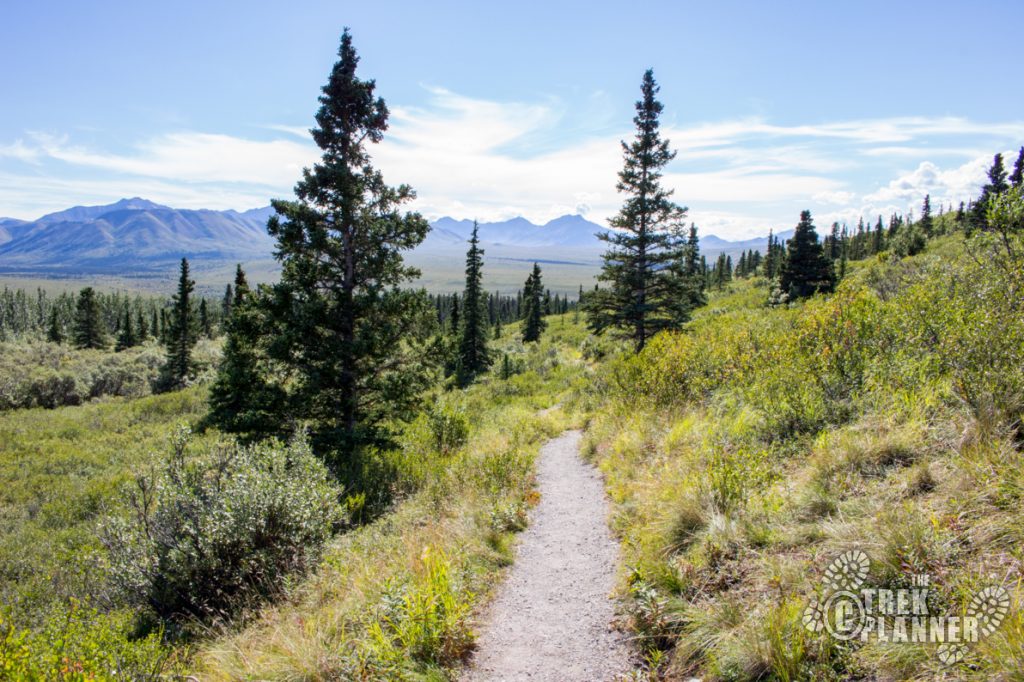 Once you finish hiking in the high-tundra you will come back down inside the trees.  You will have about 1 mile left until you come to Savage Campground and you will be done with this hike!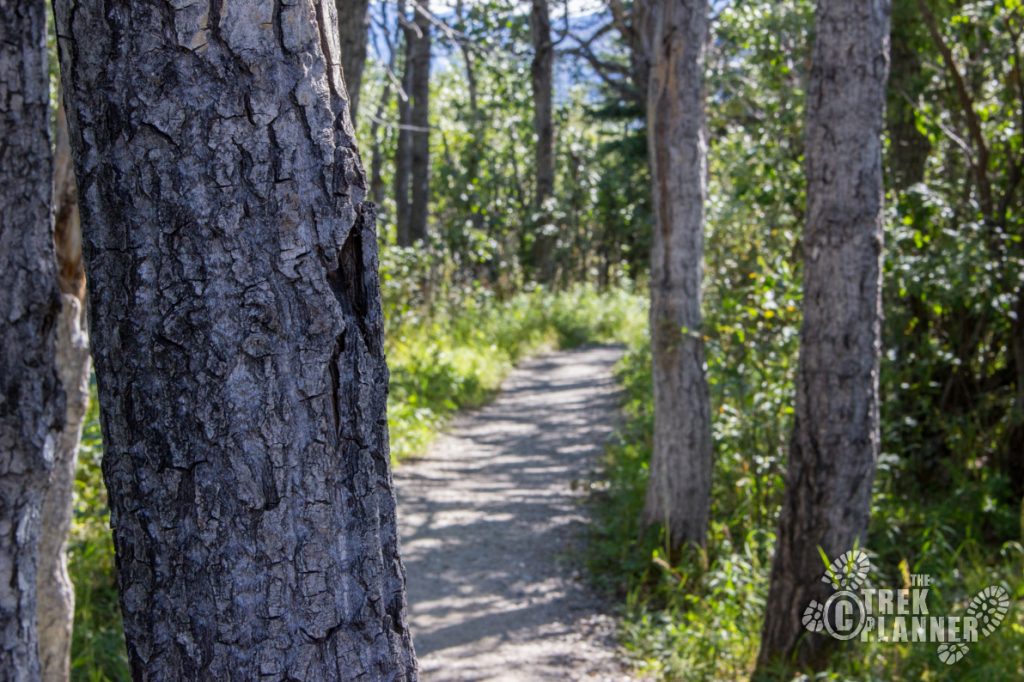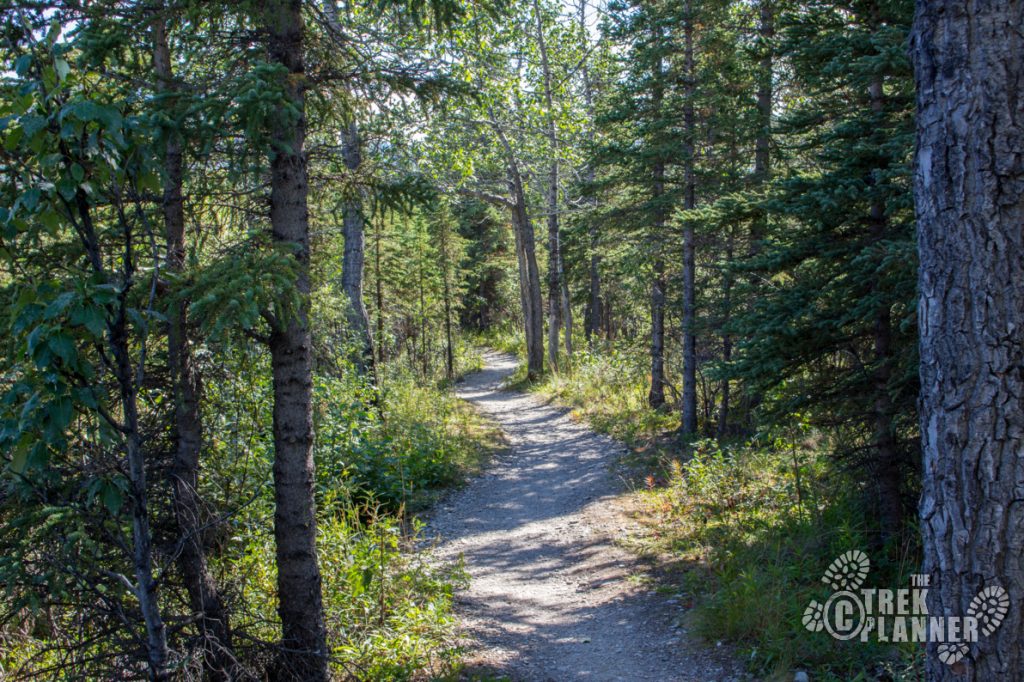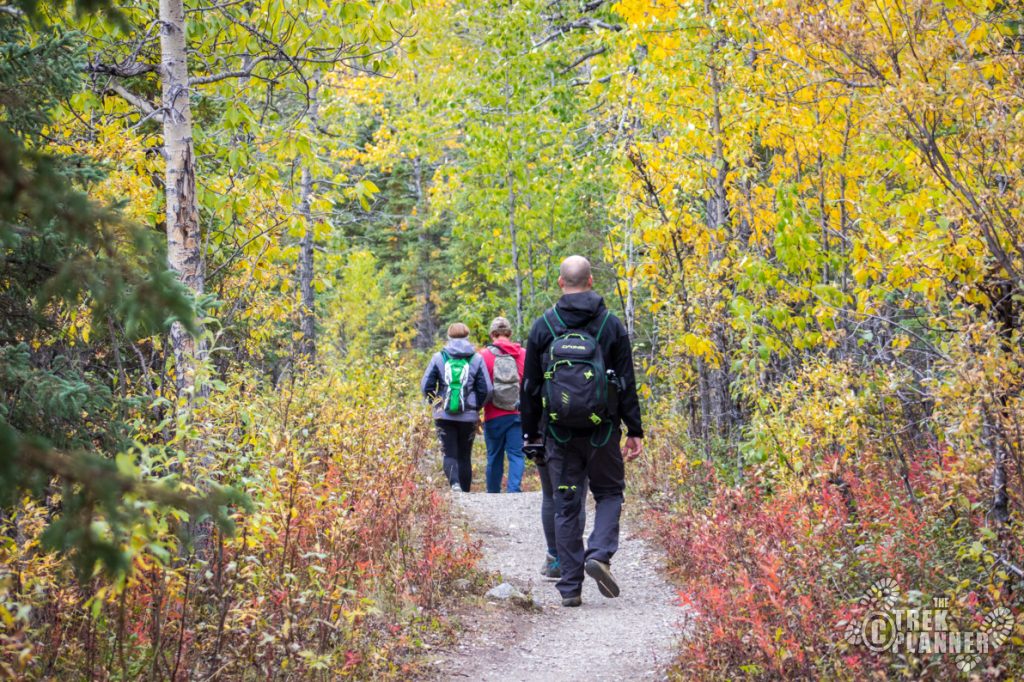 Personal Thoughts:
This is one of my favorite hikes in Denali National Park.  I love starting at Savage River then hiking into the high tundra then coming back down into a forest.  The diversity of this hike is enough to make me want to come back and do this hike often.  If you are looking for a 2-3 hour good hike then look no further than here!  You will like it.