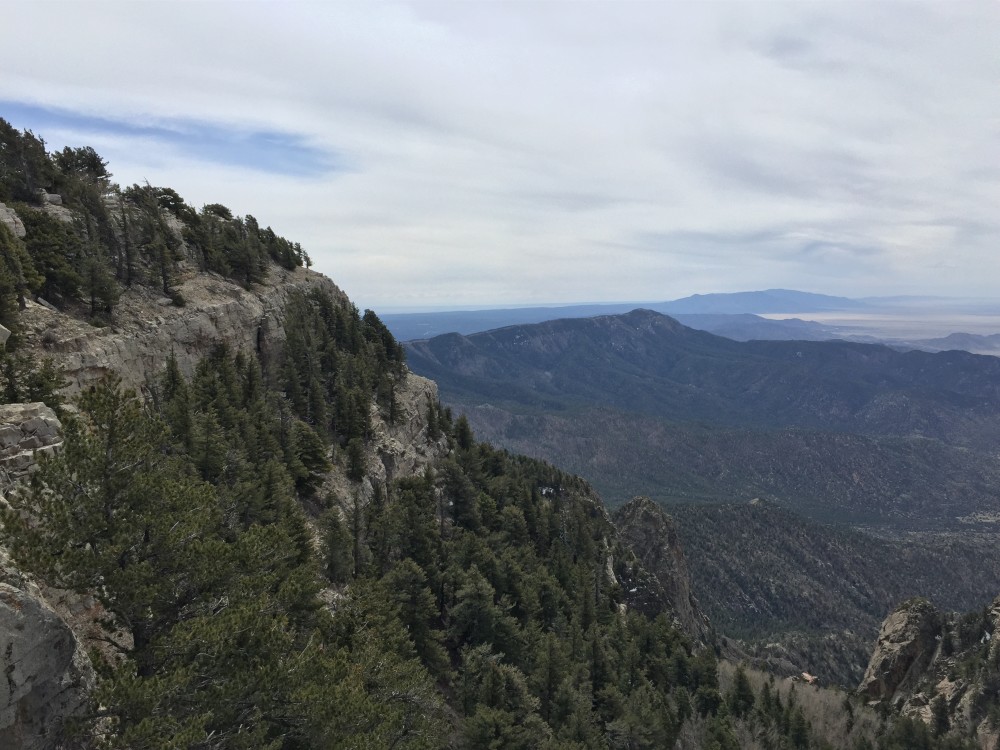 Overview
Sandia Mountains, east of Albuquerque
Sandia Crest, Albuquerque, ski resort
Yes. I believe it was $5 per parking
Lots of shade on this short hike
Yes, located in the gift shops and tram station
Bring meals and snacks as needed. There are a few restaurants and shops at the very top.
Bring hiking shoes, hat, jacket (you are on the top of a 10,000+ foot mountain) and sunglasses.
GPS Coordinates:
Sandia Crest: 35.2105, -106.4494
Trail Map:
Driving Directions:
The Trail:
On a recent trip to New Mexico we were coming back from Santa Fe to Albuquerque and decided to take the scenic route back.  We drove from the east side of the Sandia Mountains and found we still had about 4 hours until we needed to be at the airport.  We took a chance and drove to the very top of the Sandia Mountains to see what was up there.  If you aren't familiar with Spanish the word Sandia means watermelon.
It is a long scenic drive to the top with many incredible views of the surrounding area.   There are tons of pine trees and grassy meadows to be seen as you make your way to Sandia Crest.
At the top you will find communications towers and the ski resort which is located just a little bit south of here and you can hike to it if you want.   We didn't bother hiking there since we had a flight to catch and didn't want to spend too much time here.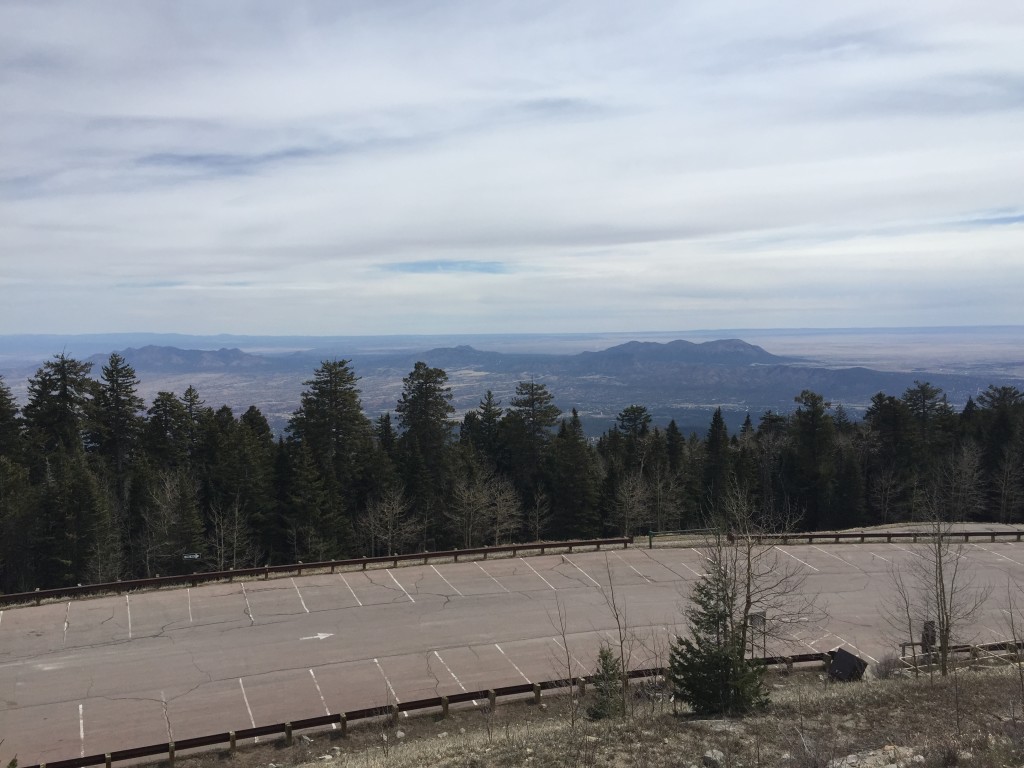 Right when we arrived and got out of our car I saw two men come seemingly out of the bushes and ask us "have you paid for parking yet?"  I replied that we were only using the restrooms, checking out the Crest then headed back down the mountain.  He replied "you still have to pay for parking."  I was kind of annoyed because we had been there no longer than 1 or 2 minutes and we were already ambushed, immediately being asked to pay for parking, which we were fine doing.  We paid the $5 and figured we could find a trail around here or something and took a little time to explore.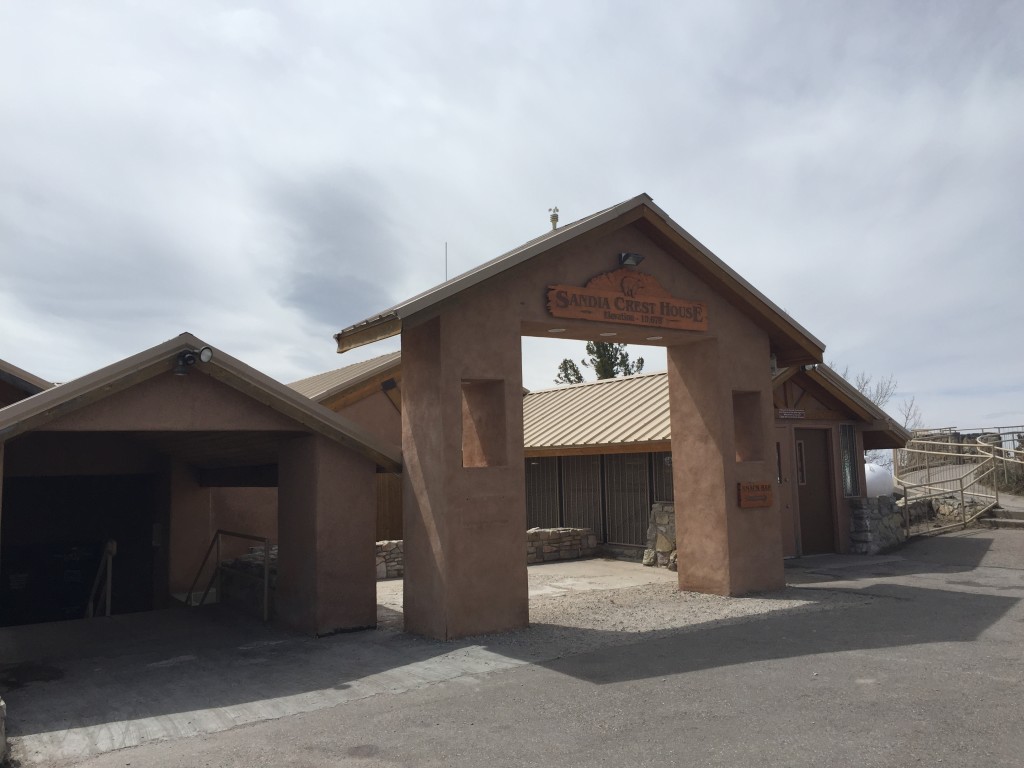 Near the parking lot were the outside bathrooms, the Sandia Crest which was very easily accessible (you walk right to it from the parking lot) and even the Sandia Crest House which features a snack bar and gift shop.  We stepped inside the gift shop and wasn't impressed at all with what we saw.  It was basically cheep gifts and it smelt like an outhouse so we quickly went back outside.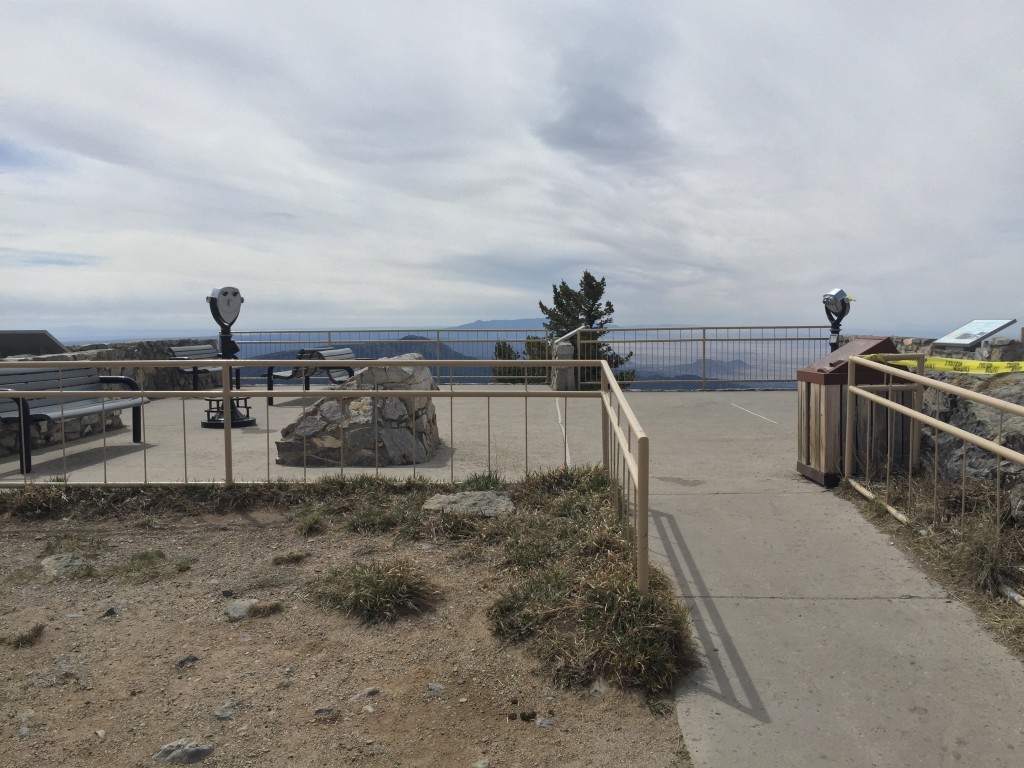 Here is the Sandia Crest.  It features some benches, displays and several viewing scopes. The views from up here are incredible!  It would have been nice if the clouds were gone so we could see farther but it was still amazing.
From here we found a dirt path that winds around the top of the mountain ridge and followed it for a little ways.  I think the trail is called the Crest Spur.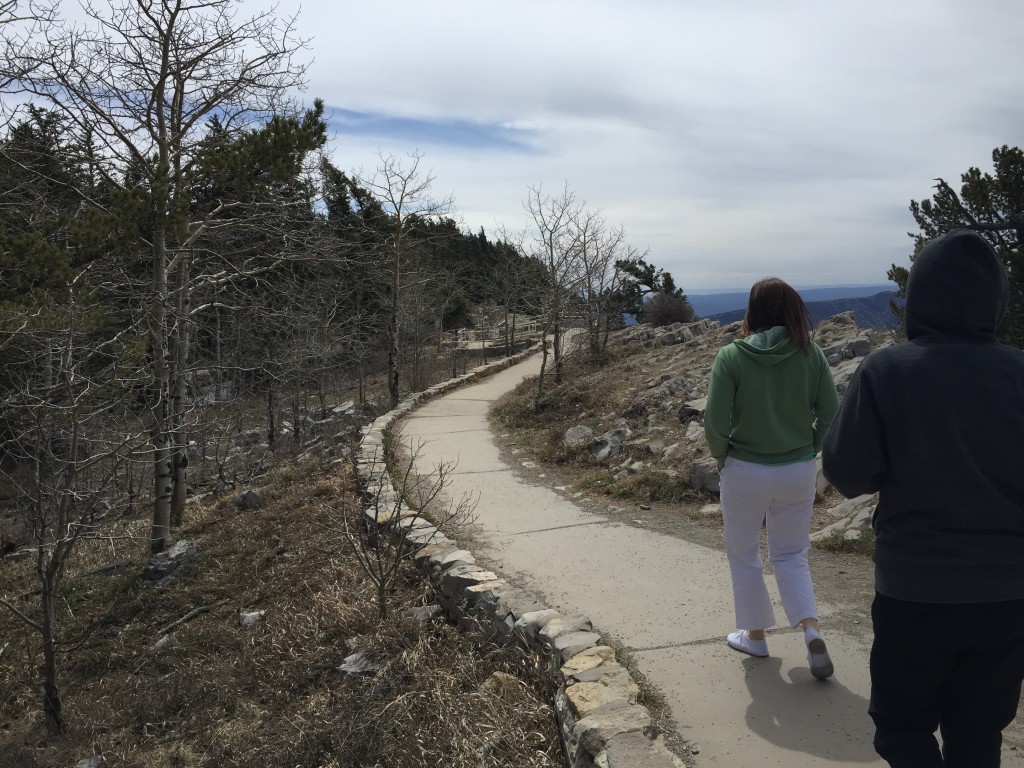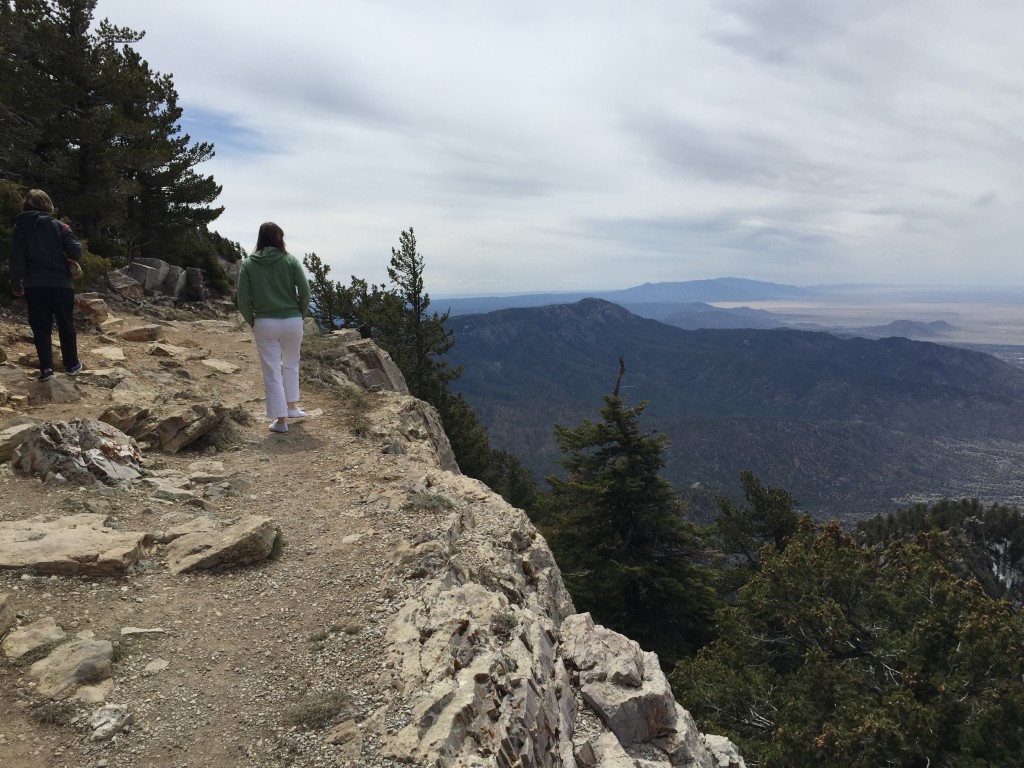 The trail continues on down to the tram (which was closed by the time we were up on top) but we went another 1/4 mile then came back to our car.
The tram is the fastest way to the top.  It begins down in Albuquerque and goes to the top of the actual ski resort.  It would have been fun to do if it were open.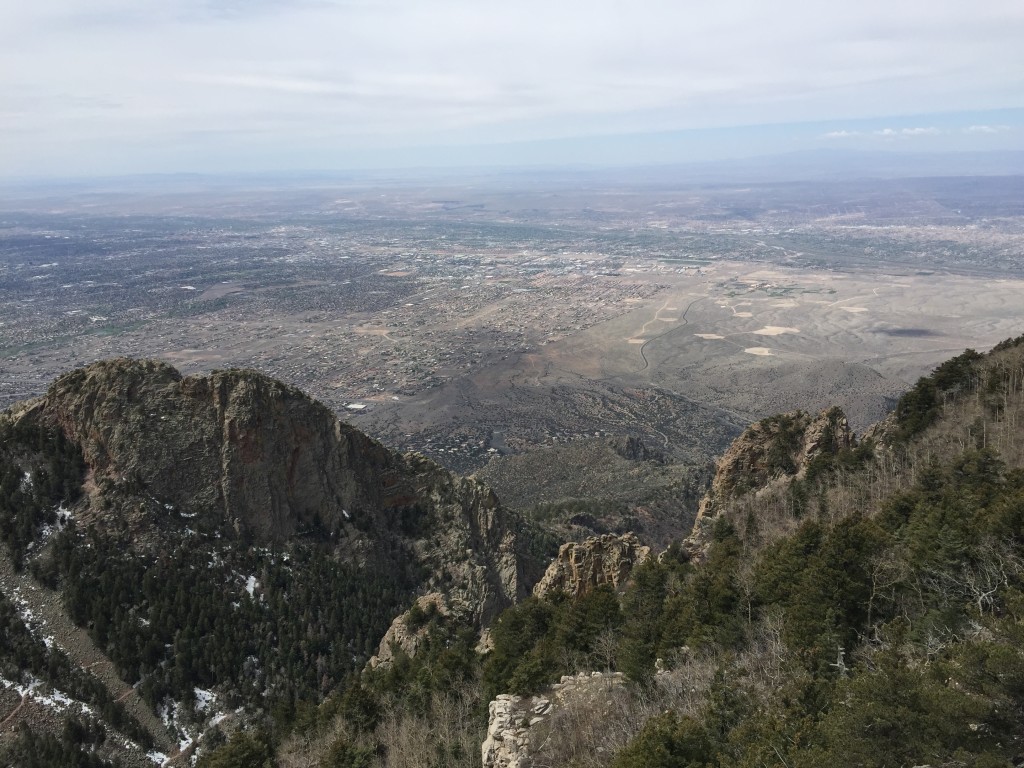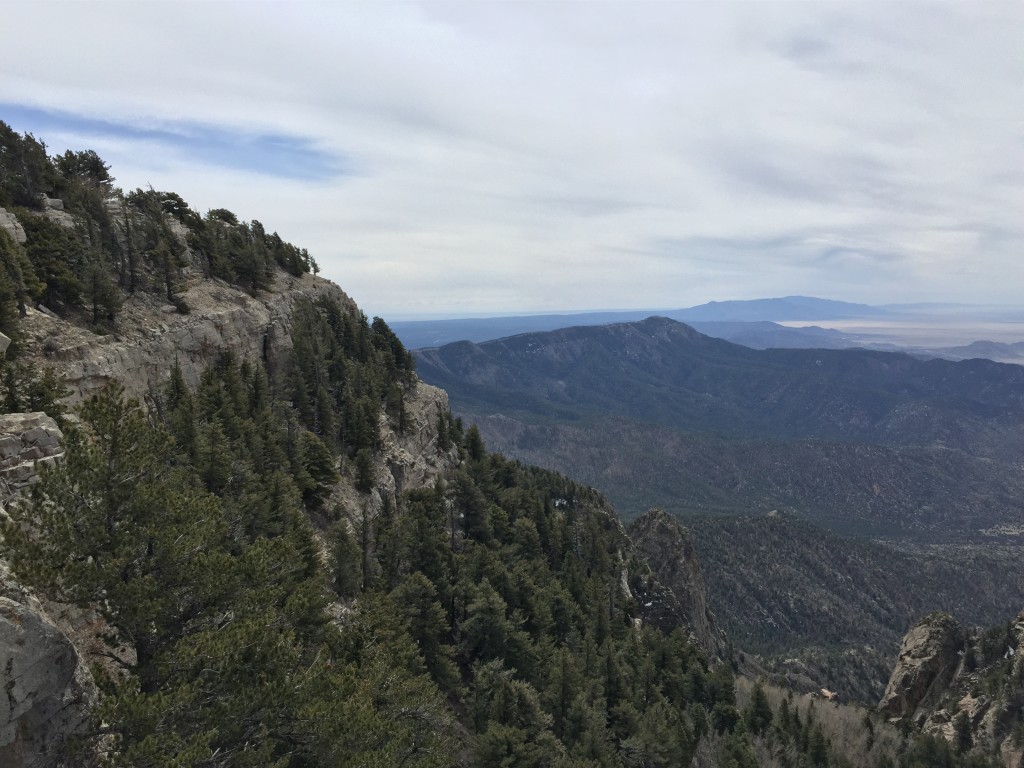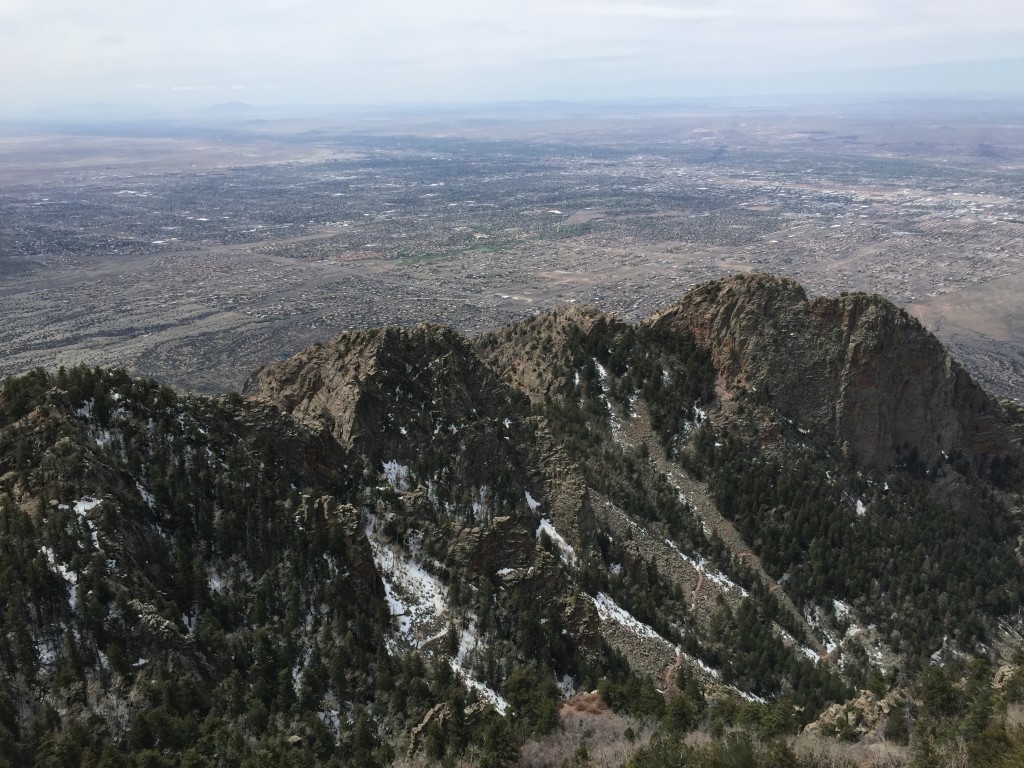 The Return:
Head back towards your vehicle.

Personal Thoughts:
 Sandia Crest was really fun to see.  It was a nice and unexpected side trip that wasn't part of our New Mexico adventure.