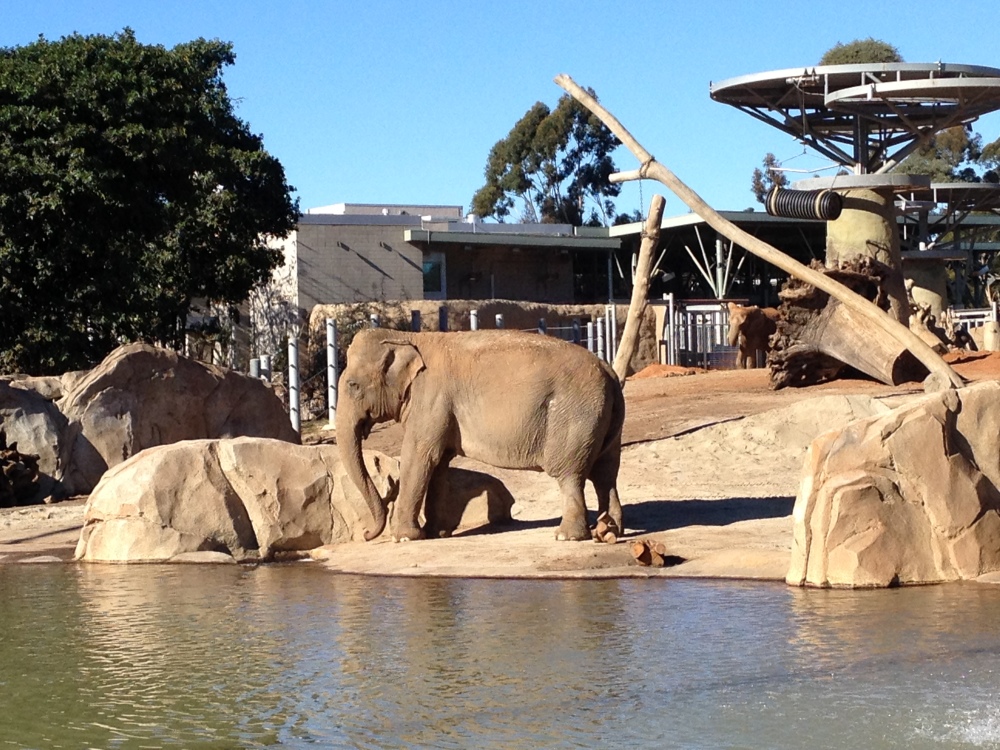 Overview
Many different types of birds, reptiles and mammals
Depends on how much of the zoo you plan to see. We walked over 5 miles during our visit.
2+ hours – depends on how long you plan on staying.
Yes. There are entrance fees. Additional features and experiences cost more money. Check website for current prices.
Water is allowed in the zoo. There are also drinking fountains spread around the zoo.
Spring, summer, fall, winter
Check zoo website for current hours but they are usually open 9am to 8pm.
Lots of sun and lots of shade. About 1/2 shade and 1/2 sun exposure
There are paved cement roads and paths all over the zoo. Outdoor escalators are featured at some parts of the zoo too.
Many. Check map for locations
The zoo is the visitor center
Bring snacks and food but there are many restaurants and food places around the zoo.
Bring hat and sunglasses. Backpack or bag to hold water and snacks. Good shoes for walking around.
GPS Coordinates
San Diego Zoo: 32° 44.121'N, 117° 8.924'W
Trail Map
---
Driving Directions:
---
The Trail:
My family and I had the chance to visit San Diego Zoo while we were in San Diego for a vacation.
San Diego Zoo is setup as an area where you are free to explore as you please.  There are maps right at the entrance which I recommend you grab one or two for your group.  My family and I spent about 10 minutes creating a plan of attack – I suggest you do the same in order to maximize your time.   We knew that we probably couldn't see all the exhibits in the zoo unless we ran the entire time we were there. So instead we each listed off several things that we wanted to see.
We started off going to the right and going through the Urban Jungle first to see the giraffes and rhinoceros and then circle around the koalas.
---
The San Diego Zoo is an incredible place and you really can't imagine all the work that goes on behind the scenes to make the zoo run smoothly.  Unless you pay the big bucks for the exclusive VIP Experience that gives you access to "off-exhibit areas, animal interactions, and the very best in personalized service," which costs $599, then you will never really see any behind the scenes stuff.
Instead of paying for a $600 behind the scenes tour, my family and I opted to do our own thing and it was quite enjoyable.  We started off by visiting the giraffes and rhinoceros.  You are able to get right up to the surroundings and see just how large these animals really are.
There are many buses and bus routes that you will see as you walk around the zoo.  If you buy the 1-day pass you will be able to hop on a Guided Bus Tour that is included with your purchase.  I recommend you get on at least once as they provide very informative and interesting narration as they drive you around the zoo.
---
After the koalas (which were all sleeping when we strolled through) we then went around down Park Way and saw the "Big Cats".  We saw a jaguar and mountain lions along the Big Cat Trail which winds around in a small valley and ends up at the Asian Passage.  It was here that we decided to eat lunch because we didn't realize that we had already spent two hours walking around.
Even though we brought some food into the park I decided I was still hungry and got some chicken teriyaki and surprisingly it was quite good.  I was almost expecting the usual amusement park food that doesn't usually taste the greatest but I was wrong.  It was of course expensive (about $10 for a teriyaki bowl).
There are also bathrooms, drinking fountains and a gift shop in this location as well.
After lunch we went past the cafe and up the one-way escalator to go see the maned wolfs and then the polar bears.
---
The maned wolfs are very interesting animals.  They are not wolves and they are not foxes but they are somewhere in between.  While we were there we had the chance of watching several of the zoo staff feed the maned wolfs.  Apparently the maned wolfs are sisters from South America and they are fed by eating dead mice.  One of the wolfs feels that she is in charge of her sister so when it is feeding time, in order to feed them the same amount and not have the sisters eat disproportionate servings they are fed in a very unique and curious way.
Two of the zoo staff enter the cage and stand about thirty feet apart.  The wolfs know they are about to be fed so they begin to circle around the cage in anticipation.  The staff place two "targets" on the cage fence about the same thirty feet apart.  Somehow the wolfs have been trained to know that the "targets" mean it is food time.  The sisters then run up to their individual target and touch it with their nose.   After doing this successfully, the staff then throws a dead mouse in the air and the sister wolfs catch it just like a trained dog would a treat.  It is a very fascinating spectacle to watch.  While we were there the fence was lined with tons of people trying to get a good view.
---
After the presentation we went down Park Way to the polar bear exhibit.
After working so many years in Alaska over the summers I have always wanted to see a real polar bear in the wild.  Unfortunately, I never got the chance but this was as close to the real thing as I could come.  The polar bears were just eating and hanging out in the sun, ignoring the crowds of people watching them.
There are also reindeer and an arctic fox next to the polar bears.  A small snack and gift shop are in this same area as well.
---
We then back tracked and went back the way we came to see the elephants and lion.  While we were there that day, the lion didn't seem to be wanting to come out of its hiding place so we didn't really get a good view of it so we went on to the elephants.  The elephants were incredible to see up close.  They all seemed to enjoy their lives of "retirement" as they slowly strolled around their large plot. I overheard park staff talking with some visitors saying that most of the elephants are older aged.
By this time, we realized that we spent about 6 hours walking around and our feet were tired!  We were just about almost done for the day so we decided to split up in order to see all the things that we wanted to see.  I headed towards the aviaries and Monkey Trail.
---
The Monkey Trail was very entertaining as there are large exhibits with monkeys and chimpanzees running around all over the place chasing each other and swinging on tree limbs.  The Monkey Trail has a raised walkway and a lower walkway.  For the best views I would stay on top.
The flamingos are right next to the Monkey Trail and right in front of the entrance area and also worth a stop.
---
After the Monkey Trail we decided to head to the exit and call it a day.  We were stunned by how big of a zoo it is.  We did not even have the chance to see many of the other exhibits and wondered if it would be better to purchase a 2-Day Ticket instead of a single day.   There are other shops, restaurants and exhibits that we did not see but we honestly feel that we did a great job seeing the things that we wanted to see.
---
The Return:
Head back towards your car.
---
Personal Thoughts:
This was my second time visiting the San Diego Zoo.  The first time was when I was much younger and I can hardly remember anything about it.   I am glad I had the chance to come back again and visit while I am older so I could truly appreciate the exhibits and animals.
During the maned wolf feeding demonstration, I heard one of the staff mention that these animals are ambassadors.  Meaning, they are here for research and understanding.  These animals can even help in the visitors understanding of how we can protect these animals.  With that viewpoint in mind I have come to appreciate zoos a little bit more.
It was a little overwhelming seeing so much in only a few hours but if you only focus on the animals and exhibits you want to see you will come away feeling good about your visit to the zoo.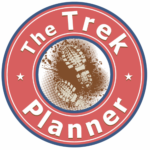 ---
MEDIA
---
Maned Wolf Feeding Presentation