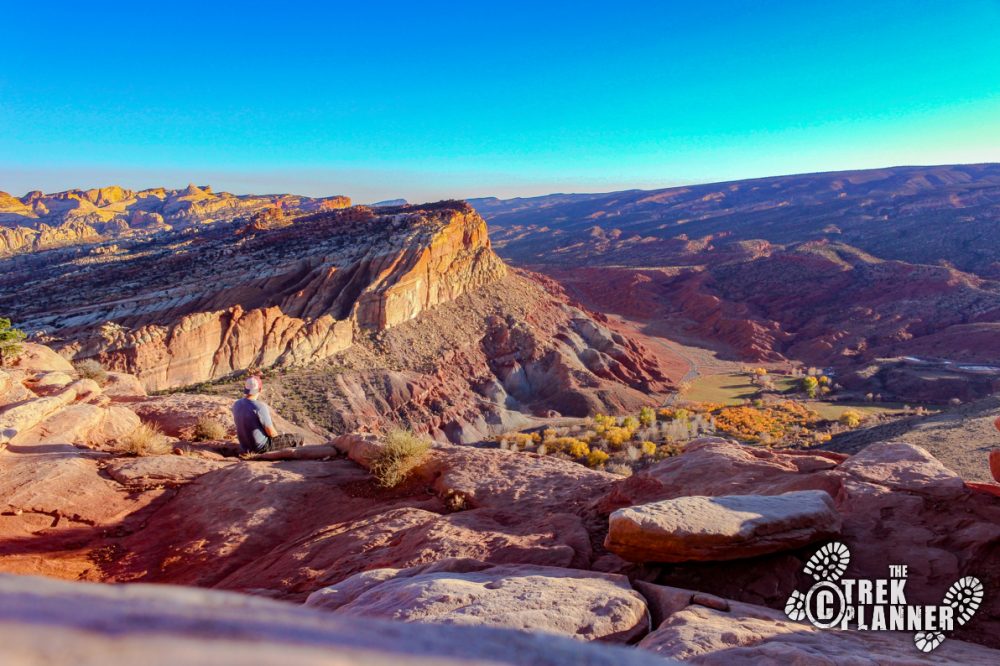 Overview
Capitol Reef National Park
Hickman Bridge, overlook of Fruita
About 4.2 miles roundtrip
Shade is minimal. If you hike this in the summer bring a hat and sunglasses
Dirt and sandstone mix. There are cairns marking the trail.
Bring some snacks and a meal if needed
Good hiking shoes with good grip
Backpack for your food and water
GPS Coordinates:
Trailhead: 38.28872, -111.22758
Rim Overlook: 38.29108, -111.24931
Trail Map
Driving Directions
The Trail: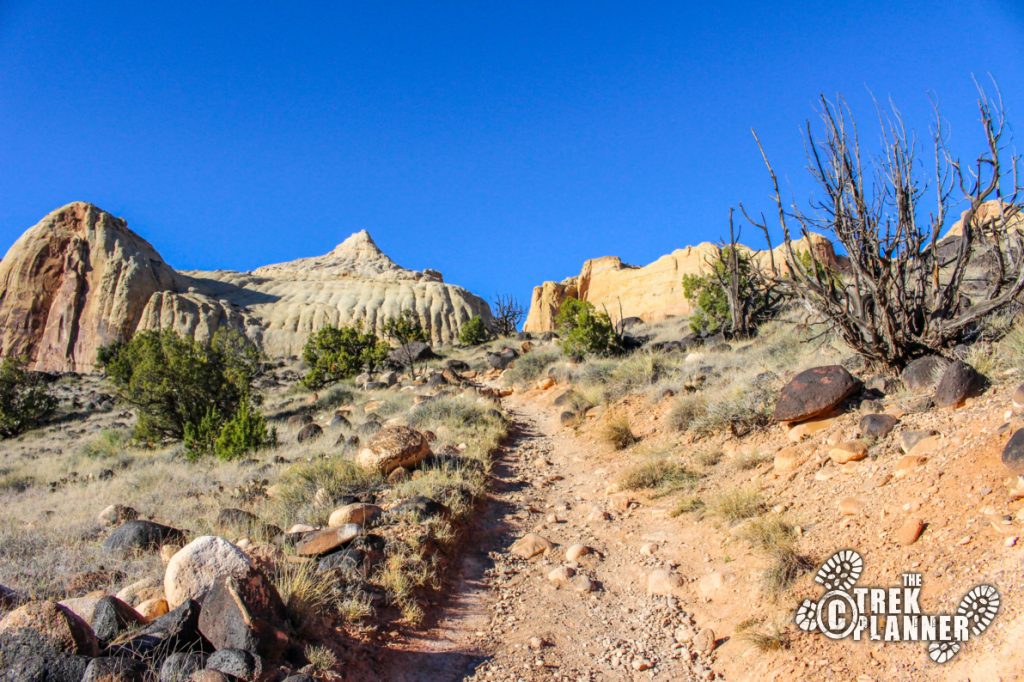 The Rim Trail is rated as moderate as it steadily gains elevation to an overlook to Fruita and the Capitol Reef entrance area.  This was a very fun hike and offers incredible views of Hickman Bridge and the rest of the reef.  As someone who was new to Capitol Reef I got some hiking recommendations from a few rangers and both of them said the Rim Trail was a "good introduction" to the park – I couldn't agree more!
This trail starts at the same trailhead as Hickman Bridge and you follow it for a little bit until you see a sign that points you up to the rim.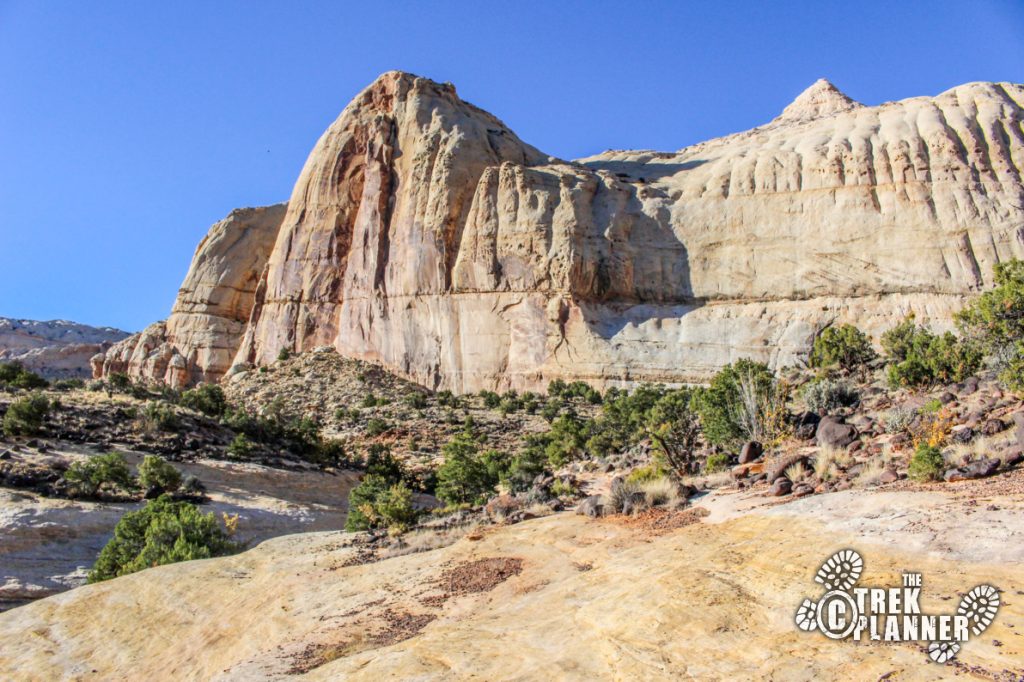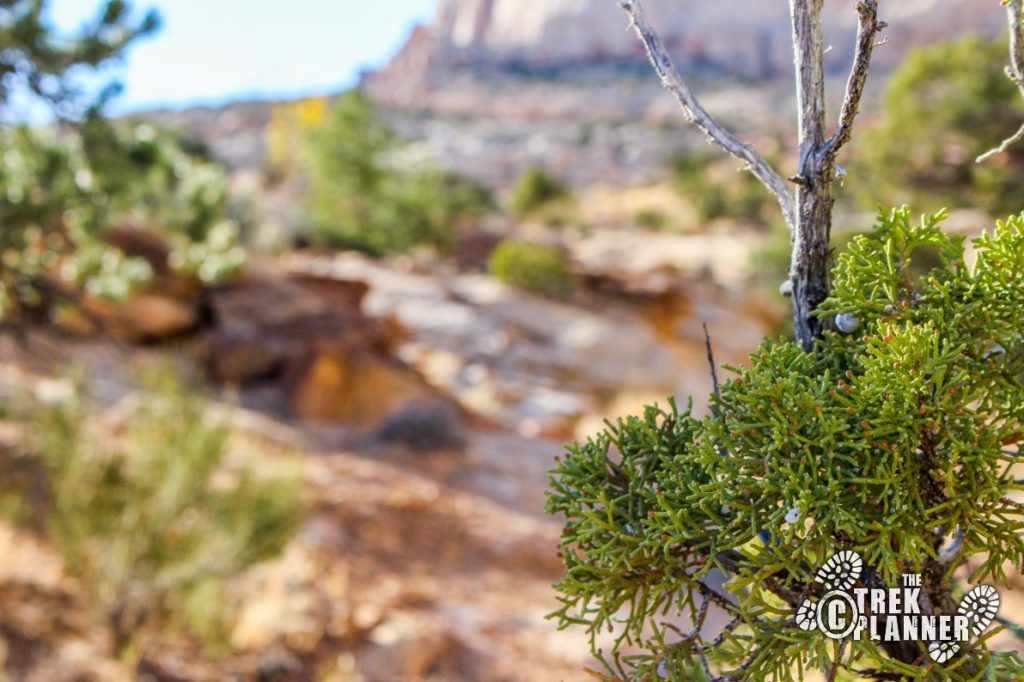 The trail really doesn't have any steep areas; it just slowly gains in elevation.  You will see lots of cairns guiding you to the top, however, there were a few spots where the cairns were hard to see.  Keep an eye out for them!
You will come to a sign that points you to a quick detour to check out Hickman Bridge from a distance.  Since I hiked to this bridge earlier in the day I didn't feel the need to go over and see it again.  But the detour was very short and may be worth a look to you.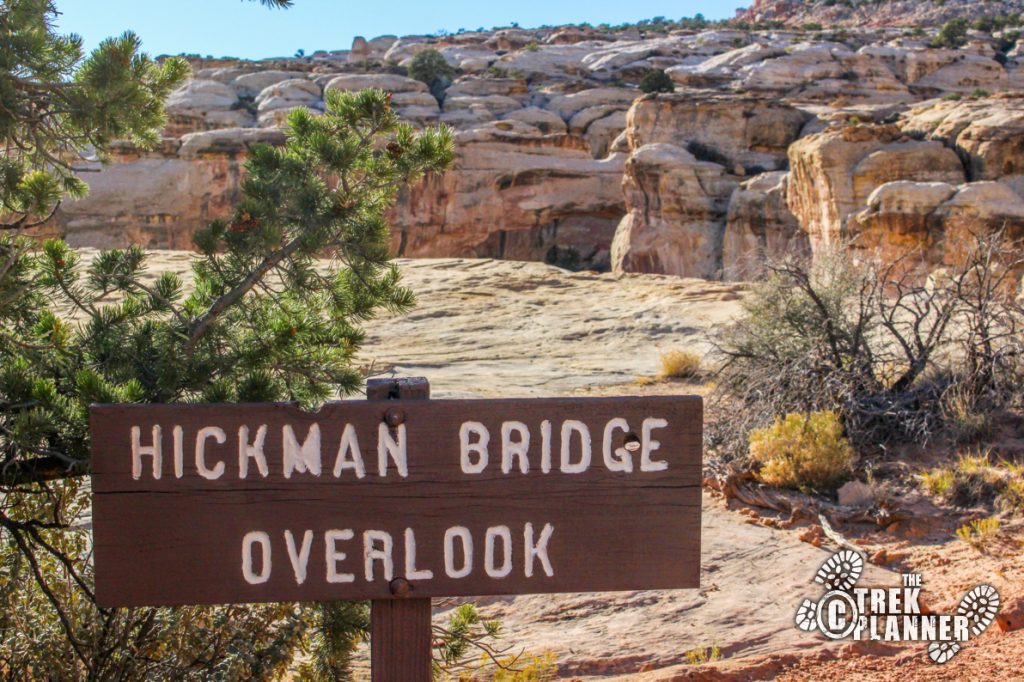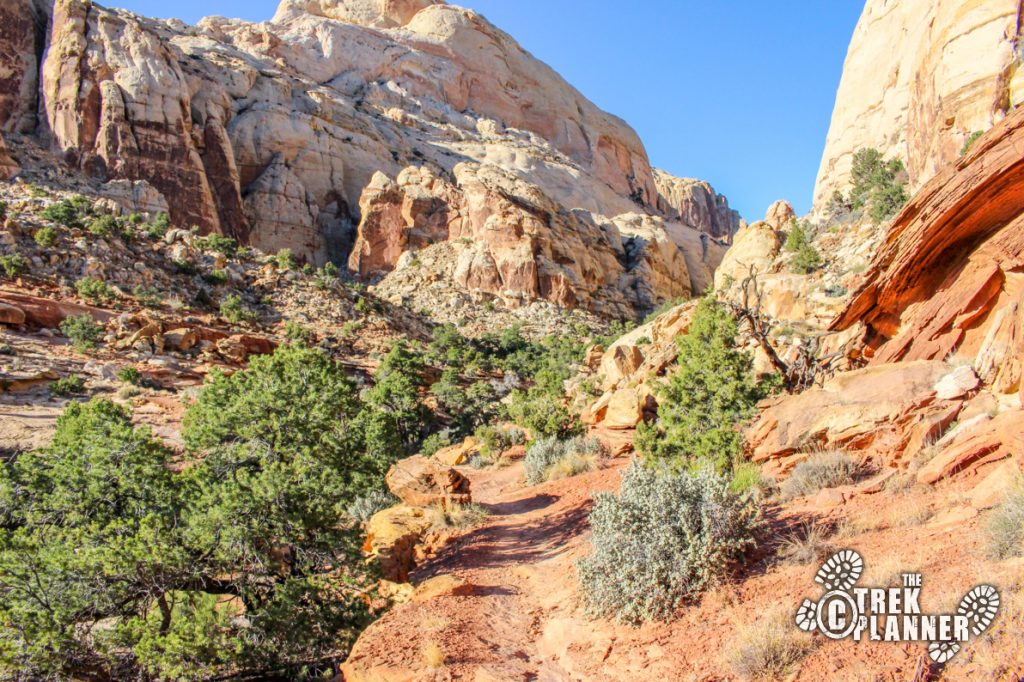 I really enjoyed this hike!  It was just fun to leisurely explore and spend time seeing a national park which I haven't visited until now!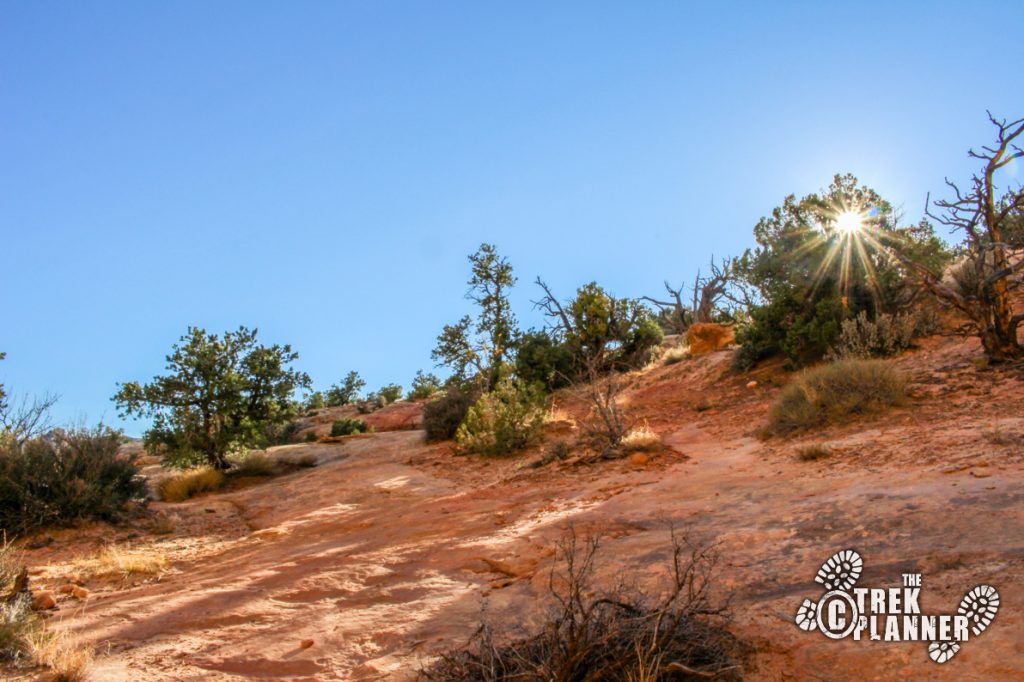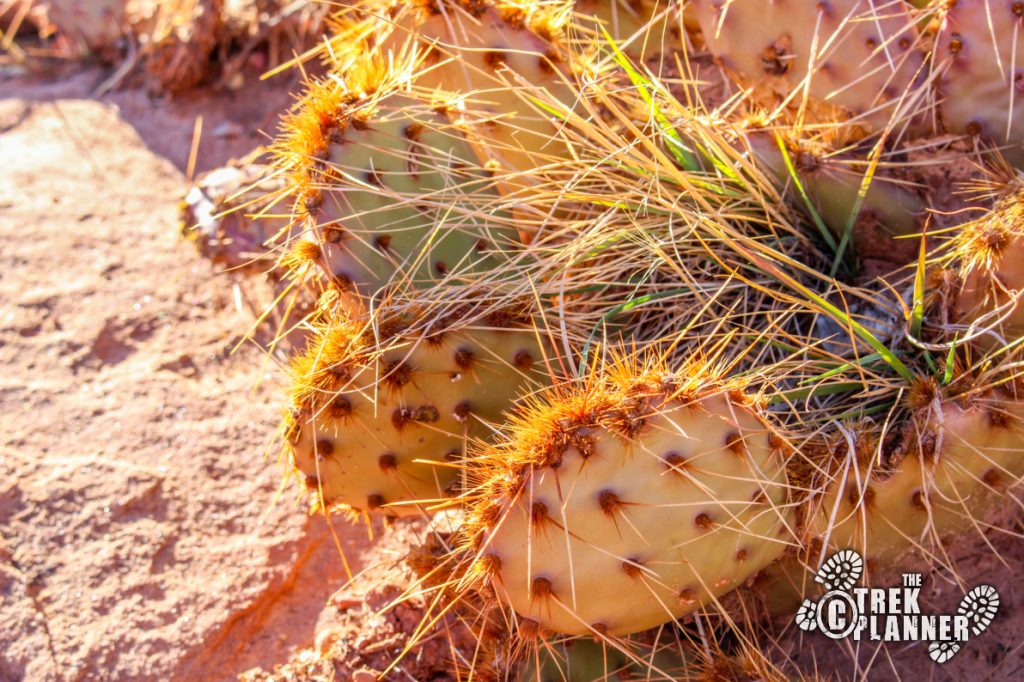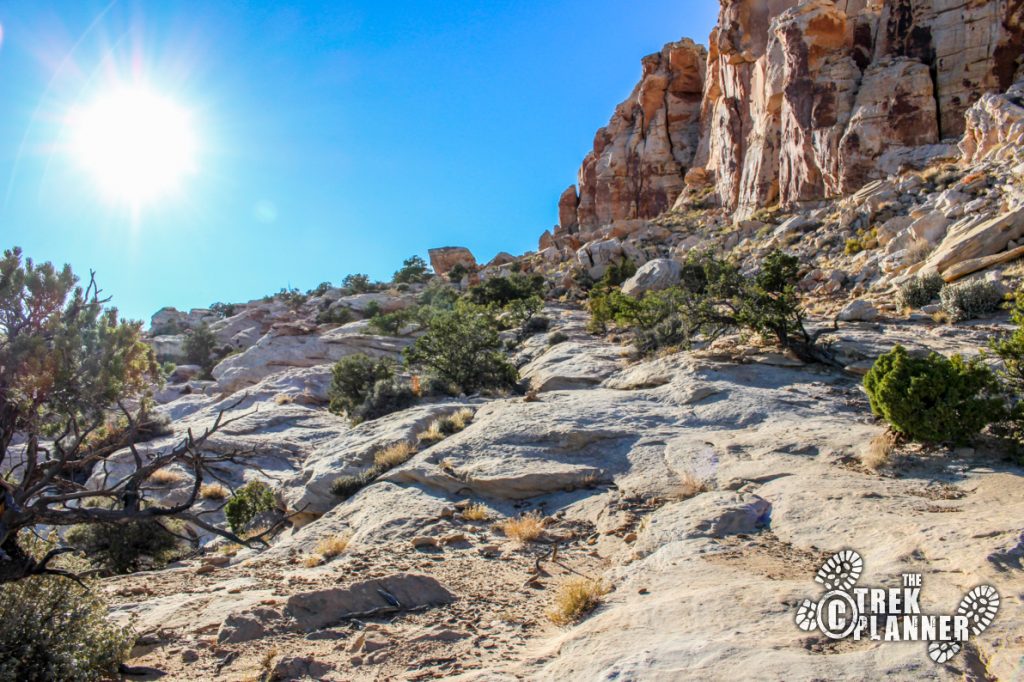 You will eventually come to another sign pointing you to the overlook or the Navajo Knobs.  Go left to the overlook but be extremely careful here as there is a steep cliff edge that pops out of nowhere.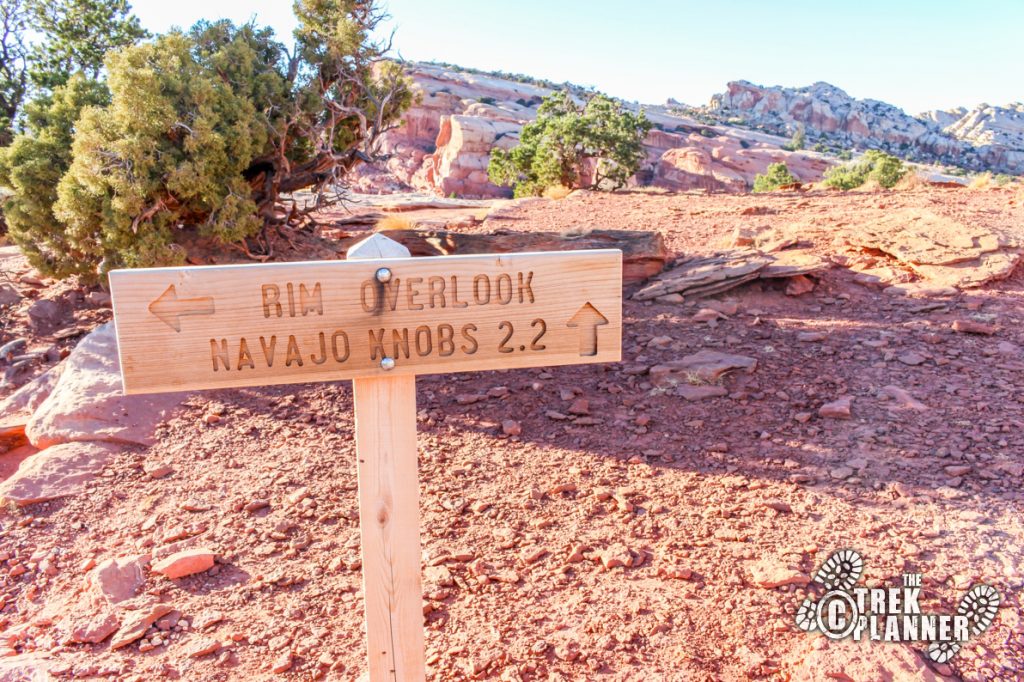 The overlook gives you an incredible view of Fruita and the reef.
On this particular day, I was the only one on the trail and it was nice to have it all to myself!  I came right before sunset too which seemed to be the perfect time to visit.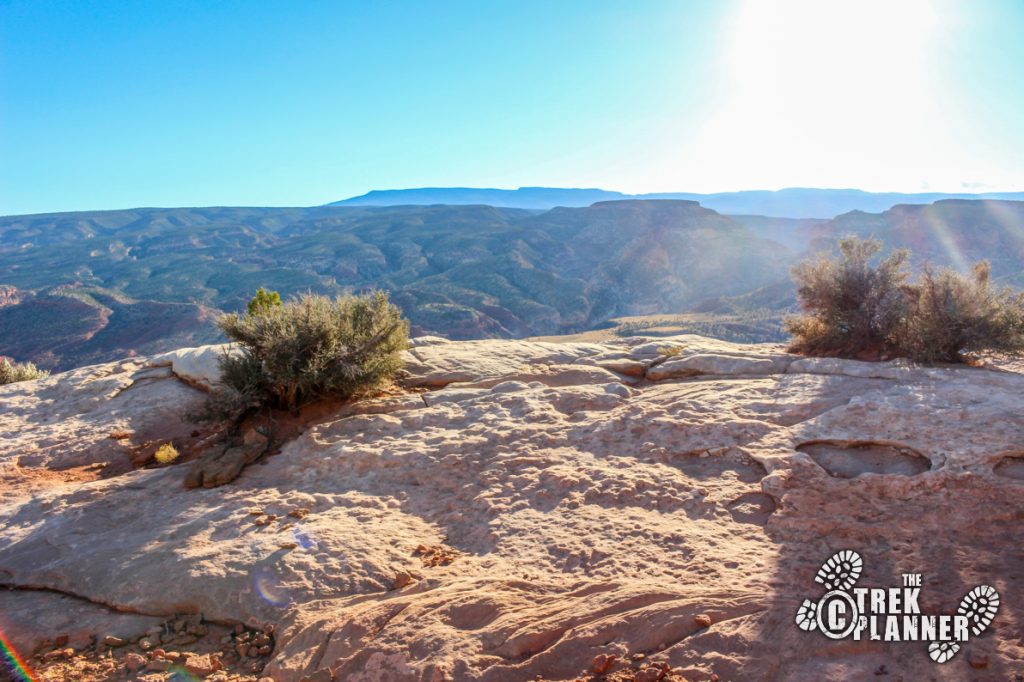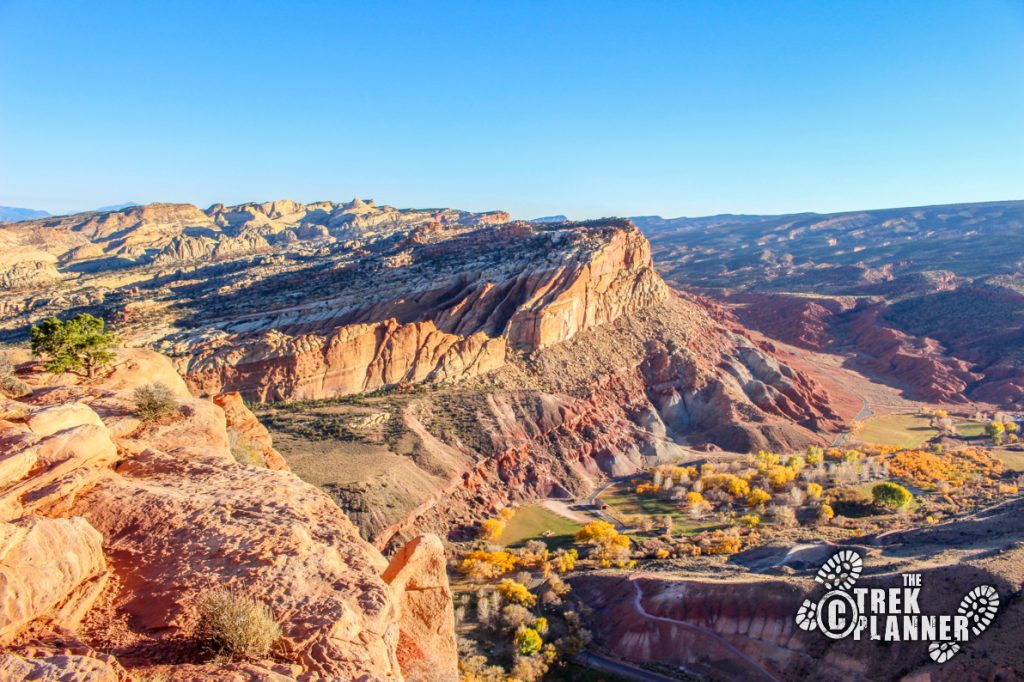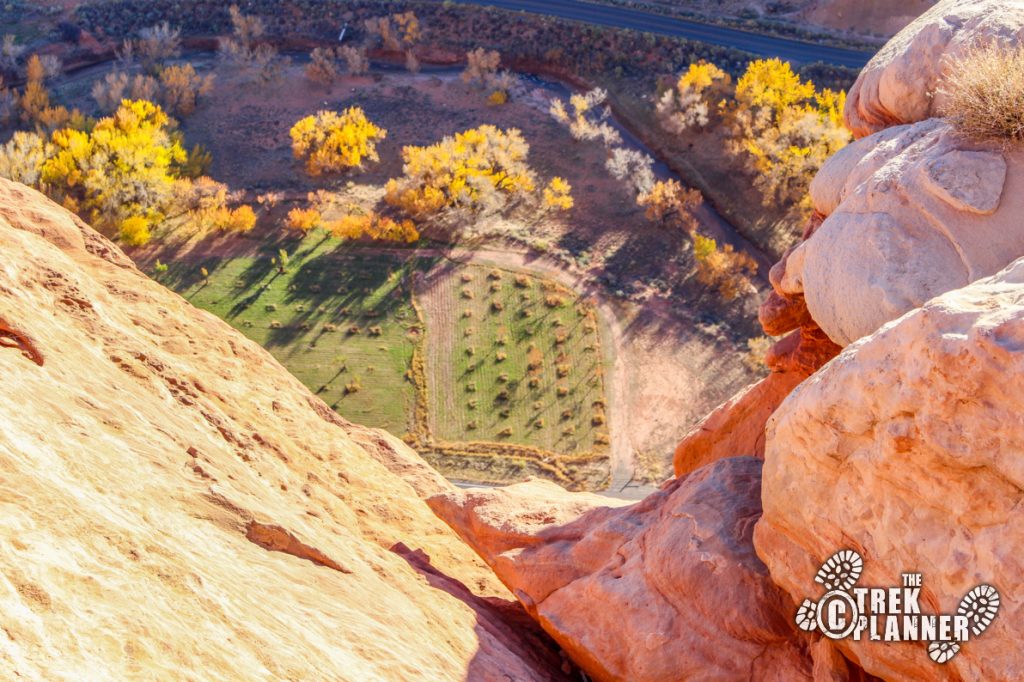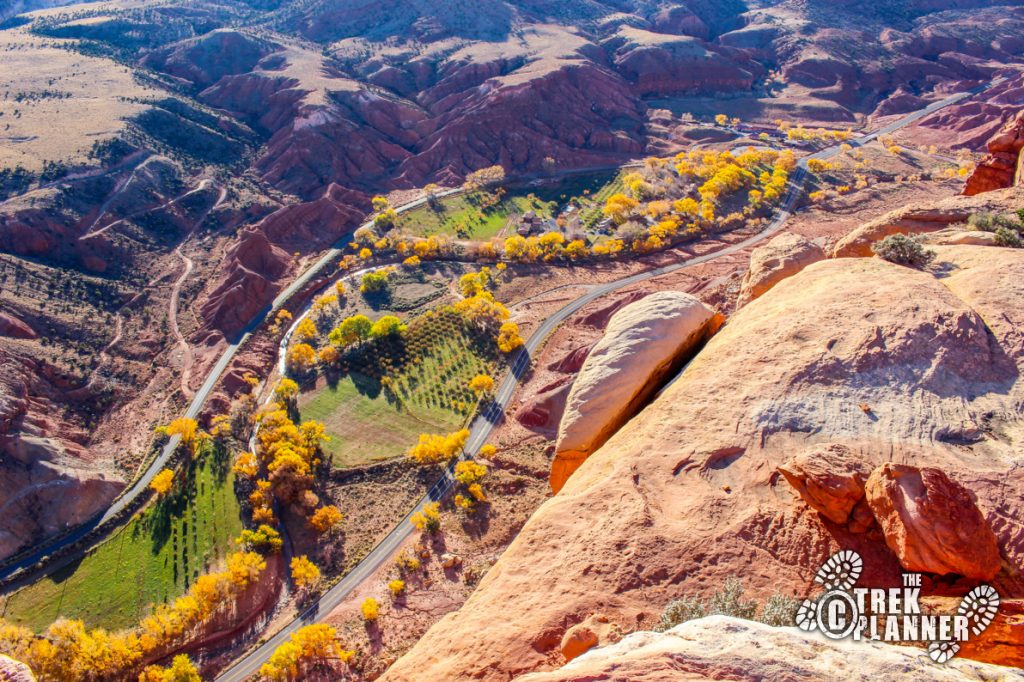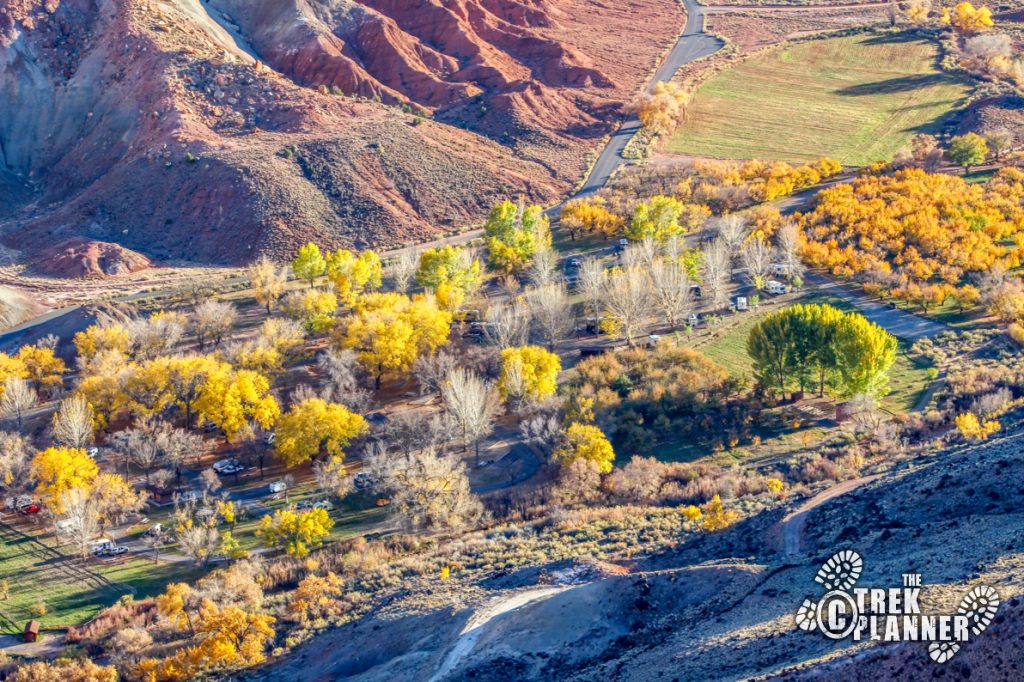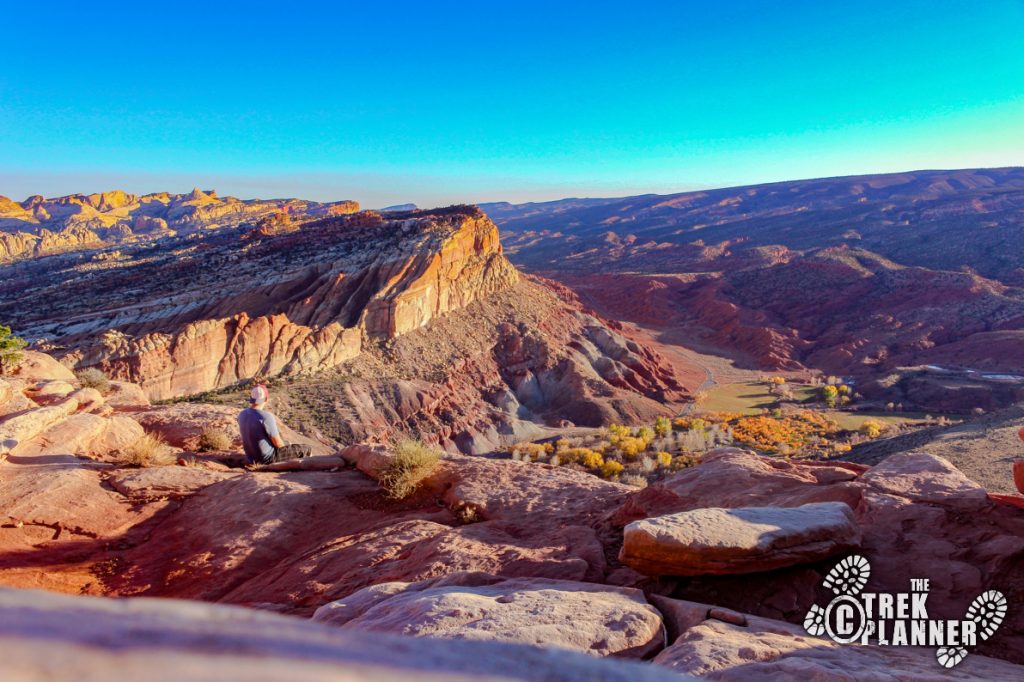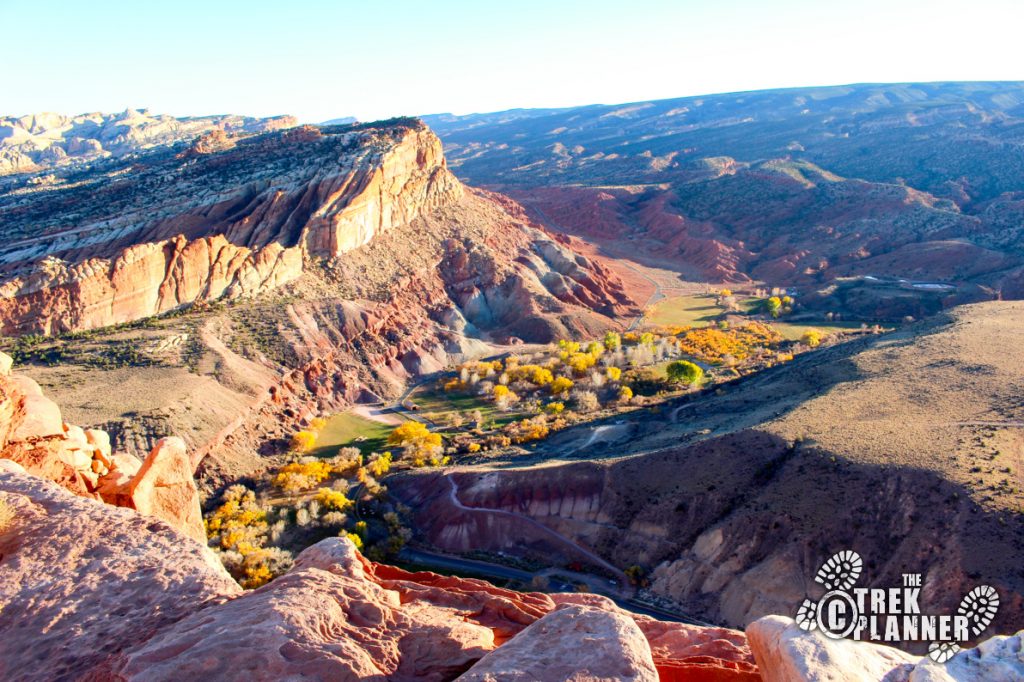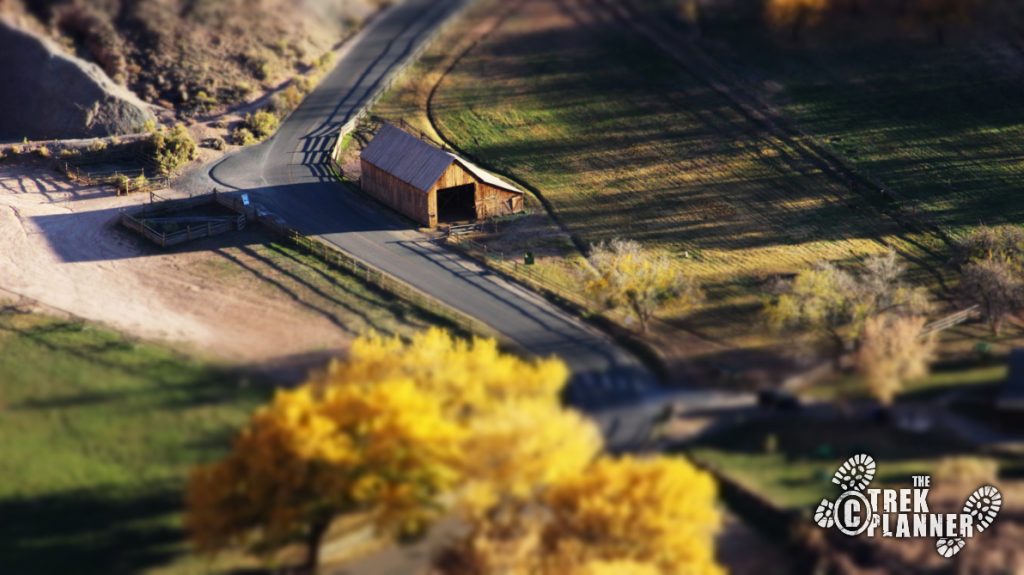 The Return:
Go back the same way you came up.
Personal Thoughts:
The Rim Trail was one of my favorite trails in Capitol Reef.  I think what made it one of my favorites was a combination of things: perfect weather, it was near sunset time, and it was an easy hike.   I recommend you do this trail!