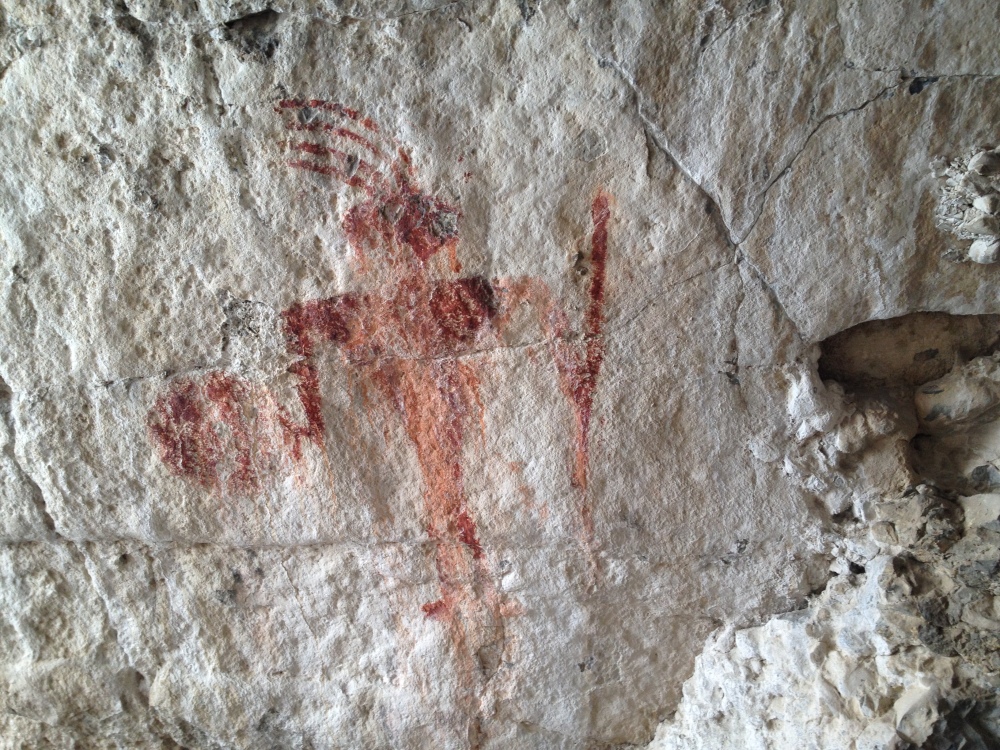 Overview
Timpie Valley - Near Grantsville, Utah
Red warrior pictograph, Timpie Valley
We hiked about 3 miles round trip.
It took us about 2 hours round trip in the snow
GPS Coordinates:
The content you are trying to access is only for Trek Planner Insiders. Signup
Driving Directions
The Trail:
I've been wanting to post about this pictograph for a long time now but have only recently relocated my pictures for it.  I have heard this pictograph called the Red Man, the Red Warrior, the Lone Warrior and a few others.  I personally like the Red Warrior name.
The pictograph is located in Timpie Valley up on a hill in a small cave.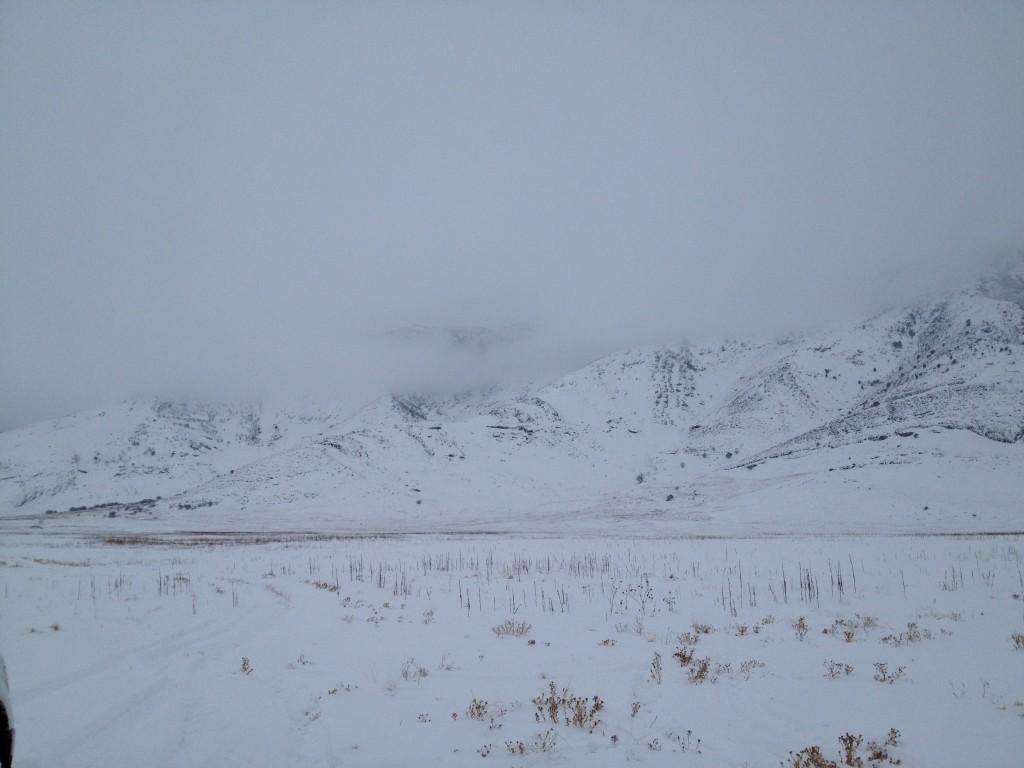 You will be hiking on flat grassland for about a .75 of a mile before you come to the base of the hill which you will need to climb up.  Obviously, hiking in the winter with the snow will be more difficult.  I would suggest you hike this in the warmer months.
We didn't have GPS coordinates of the cave so we weren't even sure we could find it or not.  But we knew this going into it and planned to explore around to see if the cave entrance could be found with the snow.
After some time we eventually found the cave entrance.  The snow covered a good portion of it but during the warmer months it would be easier to find of course.
The cave didn't go in too far.  The pictograph is located right on the east wall of the cave.
The pictograph is about 3 feet in length and about the same wide.  It was really cool!  The pictograph is what appears to be a warrior holding a shield and some type of lance, pole or club.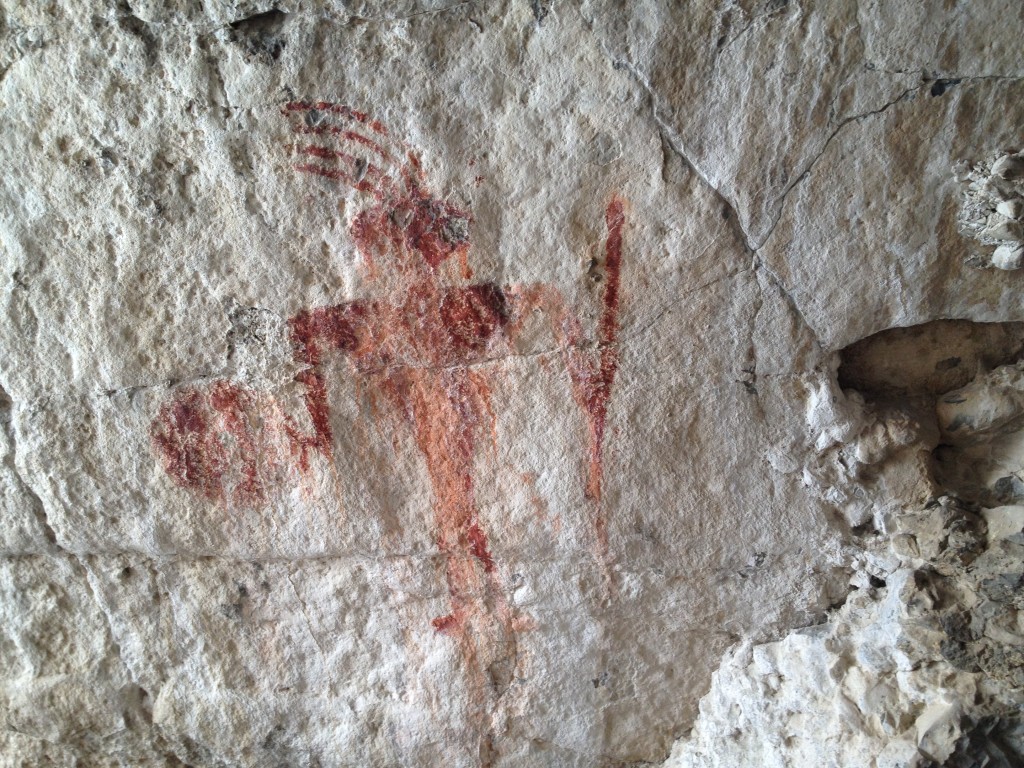 The Return:
Head back down the same way you came up.

Personal Thoughts:
I've always enjoyed petrogplyhs, pictographs and otherwise rock art.   I don't know too much about this one but It is probably one of the larger ones that I have personally seen.