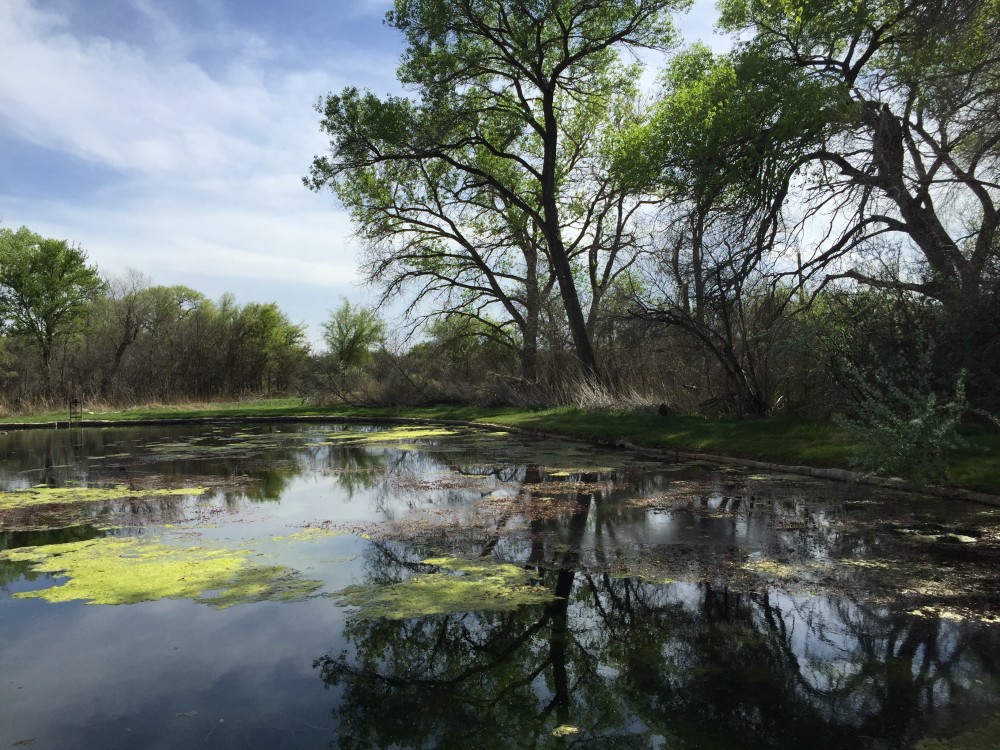 Overview
Southwest of Carlsbad Caverns National Park
Rattlesnake Springs, birds
<1 mile from the entrance gate
Rattlesnake Springs, bring a bottle of water
Open year round only in the day time
Not allowed - day use only
Bring meals and snacks as needed
Bring a hat, sunglasses, bag for food and water, picnic equipment
GPS Coordinates:
Picnic Area: 32.111453°, -104.465751°
Rattlesnake Springs: 32.109652°, -104.471820°
Trail Map
Driving Directions
The Trail:
During a visit to Carlsbad Caverns, we asked one of the rangers what other places he would suggest we see in the area. His immediate response was Rattlesnake Springs.
Rattlesnake Springs was an important part of American Indians and later ranchers in the area.  It was purchased and now used by Carlsbad Caverns National Park for the water.
The entrance was easy to find.  It is gated but it is open.  Drive a little ways down until you come to the large grassy picnic area.
The picnic area had lots of trees providing the shade.  There must have been a dozen picnic benches with grills.  This is a great place to escape the hot desert and come relax under the shade.
Keep driving down the dirt path until you come to the springs.  There are several structures and even a private residence so please don't trespass on their property.
The springs are enclosed in a concrete boundary keeping the spring source about 2 feet deep.
We saw lots of birds and ducks in the area.  My mother about screamed when she saw a blood-red colored bird flying in the near trees.  Come to find out it was a cardinal!  It was really cool to see.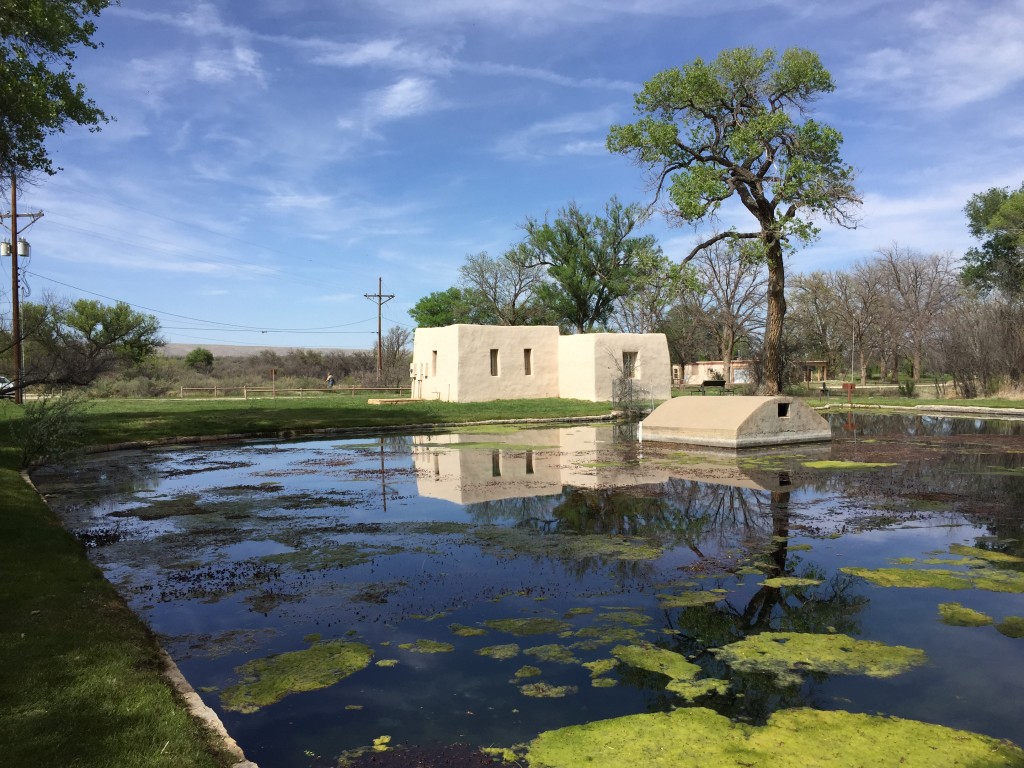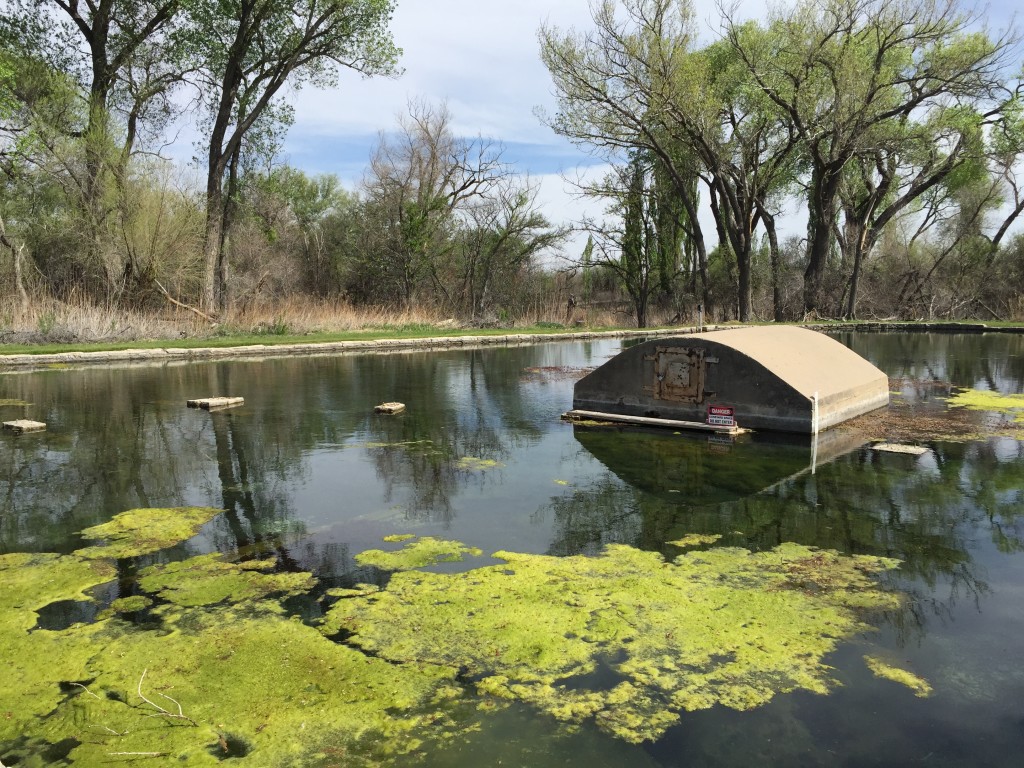 On the way out by the entrance gate we found a field of wildflowers and took some cool photos of them.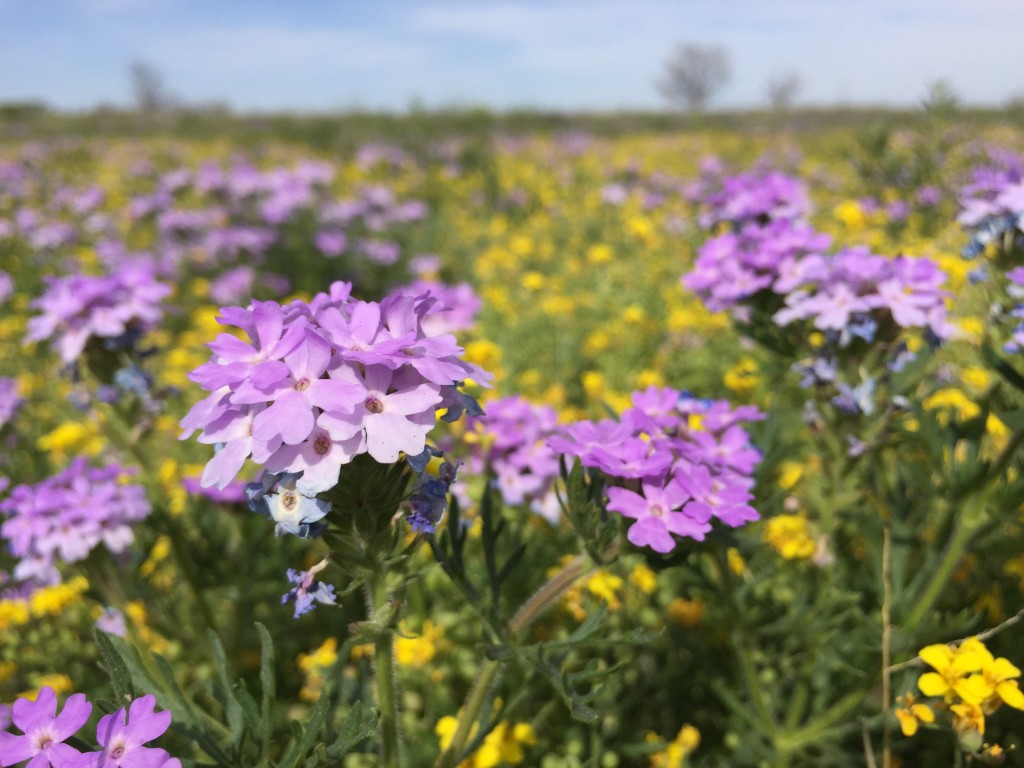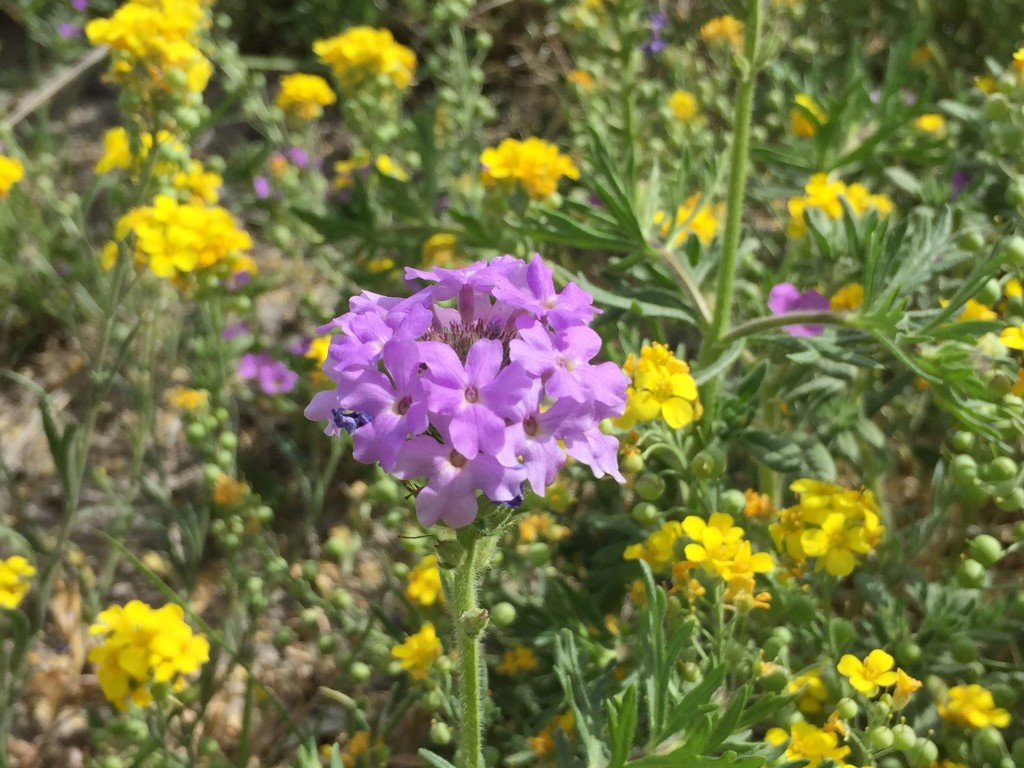 The Return:
Head back to your vehicle
Personal Thoughts:
If you are visiting Carlsbad Caverns then I would suggest you come out to Rattlesnake Springs.  It is an oasis that provides water to not only people in the area but thousands of people who visit the national park.