Overview
Newfoundland Mountain, West Desert, Utah
Old mine, Newfoundland Mountains, bats
Less than a 1/2 mile in tunnels
Bring 2 liters of water. There are virtually no water sources in the Newfoundland Mountains
Tunnels were clear. We didn't have to crouch too much in the mine
Bring 2-3 light sources with extra batteries, clothes and shoes you don't mind getting dirty, helmet, gloves, camera, bag for food and water
This is one of the few mines out in the Newfoundland Mountains that is open for exploring.  Peanut Butter Bat Mine has about 1200+ feet of tunnels to explore and some nice mining artifacts to look at.
GPS Coordinates
The content you are trying to access is only for Trek Planner Insiders. Signup
The Trail:
PLEASE ALWAYS USE CAUTION WHEN ENTERING ABANDONED MINES OR CAVES
Peanut Butter Bat Mine is named for the five or six small bats we found clinging to the walls just right inside the entrance to the mine.  There are also parts of the mine where the rocks look like flowing peanut butter, thus the Peanut Butter Bat Mine!
The entrance is tiny so you will need to lay on your back or stomach and slide right in.  Once inside you will see how quickly it opens up and you will be able to stand, well, crouch for the rest of the mine.
There is an old wooden doorway that has since been broken.  and you will need to cross over this to get to the rest of the mine.
The mine for the most part is very straight and narrow.
After about 480 feet you will come to a side tunnel to the left that goes for another 42+ feet.   There is a pretty neat wooden box here and it is worth a look.
Then another 65 feet down the main tunnel and you will come to an intersection.  The right tunnel only goes back 35+ feet or so and there are stashed pipes here.  The left tunnel leads to an inclined shaft that is about 200+ feet in length.
If you come back to the main tunnel and keep going back you will eventually go the remaining 580+ feet to the end.
Here is a map of the Peanut Butter Bat Mine.  Please note that we measured for approximate lengths and this map is for estimated measurements only.
---
The Return:
Head back outside towards your car.
---
Personal Thoughts:
This is a neat mine to explore.  The whole area surrounding the Boston Terrace mining area is a fascinating story but unfortunately for all of us, most of the mines have been caved.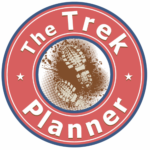 ---
Exploring the Peanut Butter Bat Mine