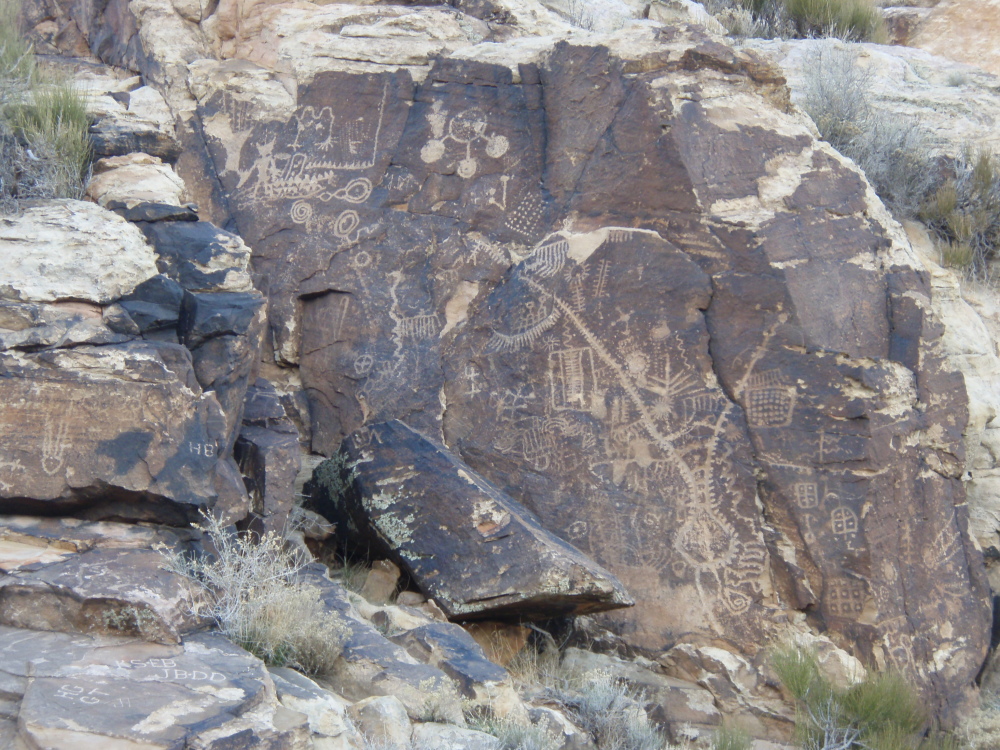 Overview
Parowan Utah – Southern Utah – North of Cedar City
Parowan Gap, petroglyphs, dinosaur tracks
Less than a few yards from the parking lot
1+ hours round trip starting in Parowan City.
Pets allowed – keep on leash
No fees associated with this trek
Bring a bottle of water. No water sources nearby
No hiking involved. Parking lot is right next to Parowan gap
You will travel through a small suburb of Parowan Utah and drive across town until you come to a small pass or "gap" – a unique geological feature that opens wide enough to allow one road to go through it.  You will see ancient Native American petroglyphs and even a few dinosaur tracks in the area.
GPS Coordinates
Parowan Gap: 37°54'34.03″N, 112°59'5.25″W
Driving Directions
Simply follow the Parowan Gap road all the way from the city of Parowan until the Gap.
---
The Trail:
Perfect for families or anyone who wants to take a quick side detour and see a high concentration of Native American (Fremont) petroglyphs.  The gap is located about 11 miles to the west of Parowan.
Parowan gap is a very important and interested place as it has many features that interest paleontologists, geologists and archaeologists.
Once you enter town head west until you come under I15.  The road turns into Gap road – stay on this road the entire way.  You will wind your way around farms and cattle pastures until you come between the Red Hills.
I will not post the location of the dinosaur footprint because I have found that vandals have destroyed part of it.
I had the chance of visiting the Parowan Gap last week (March 2014) and I was startled by what I saw.  The dinosaur track seemed to be missing its middle toe!  Compare the two pictures above to see what I mean.
Keep driving until you come to the actual gap which is pictured below.   On the right hand side you will see a short dirt loop that leads you to the petroglyphs.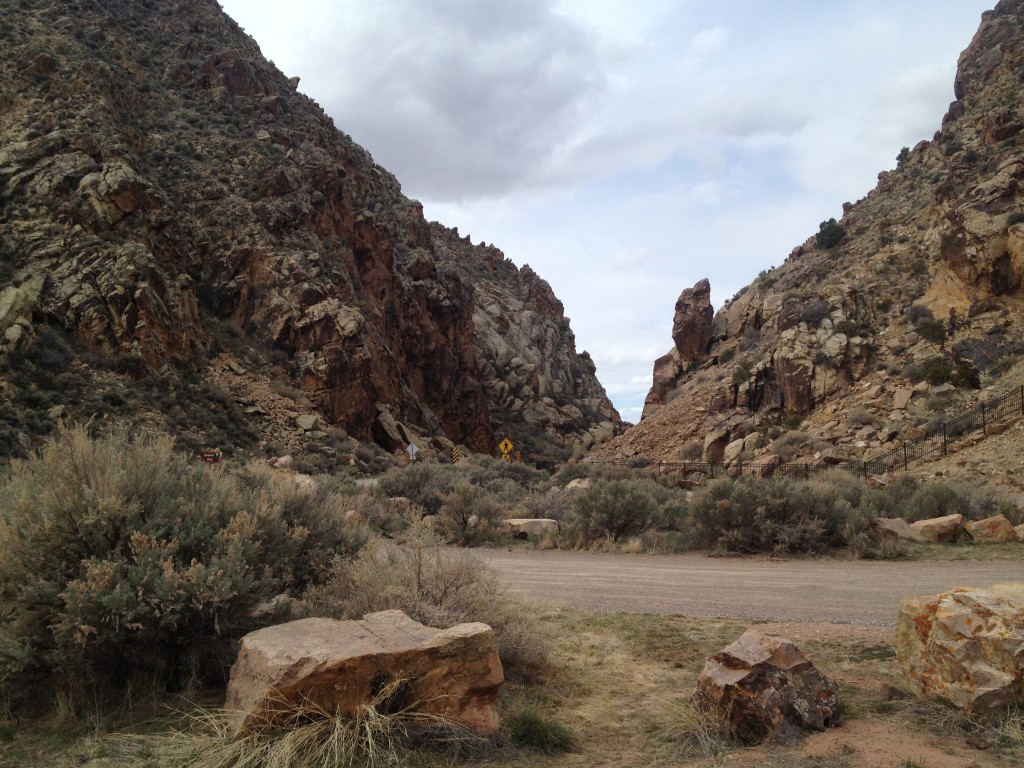 There is a small place to park your vehicle with a few information kiosks.  There is a fence surrounding the petroglyphs – please always remember to be respectful to the writings and dinosaur tracks and area in general.  I had the chance to talk to a local and they are not happy about people coming and defacing and writing their names on the rocks nearby.  Please observe all trail signs as well.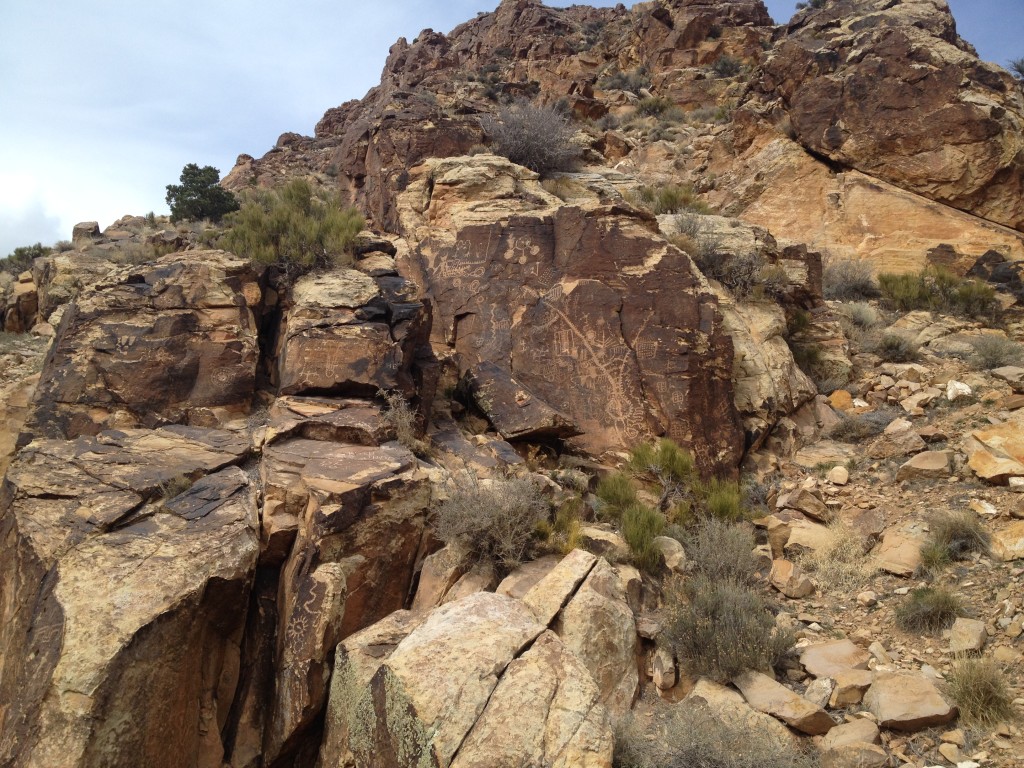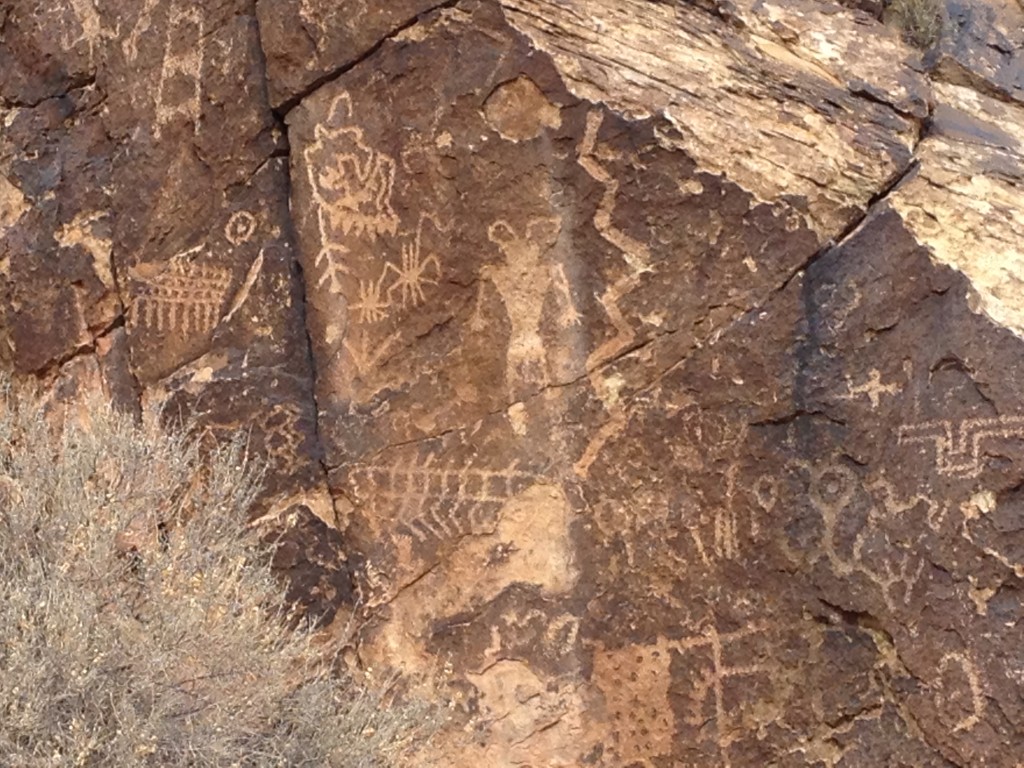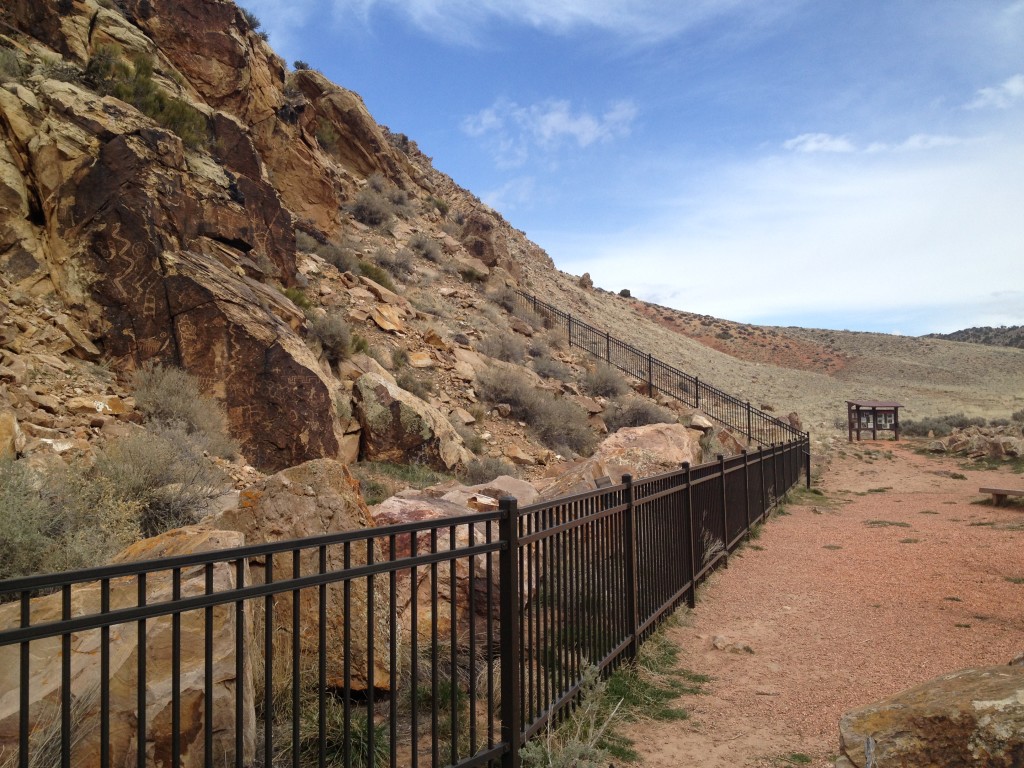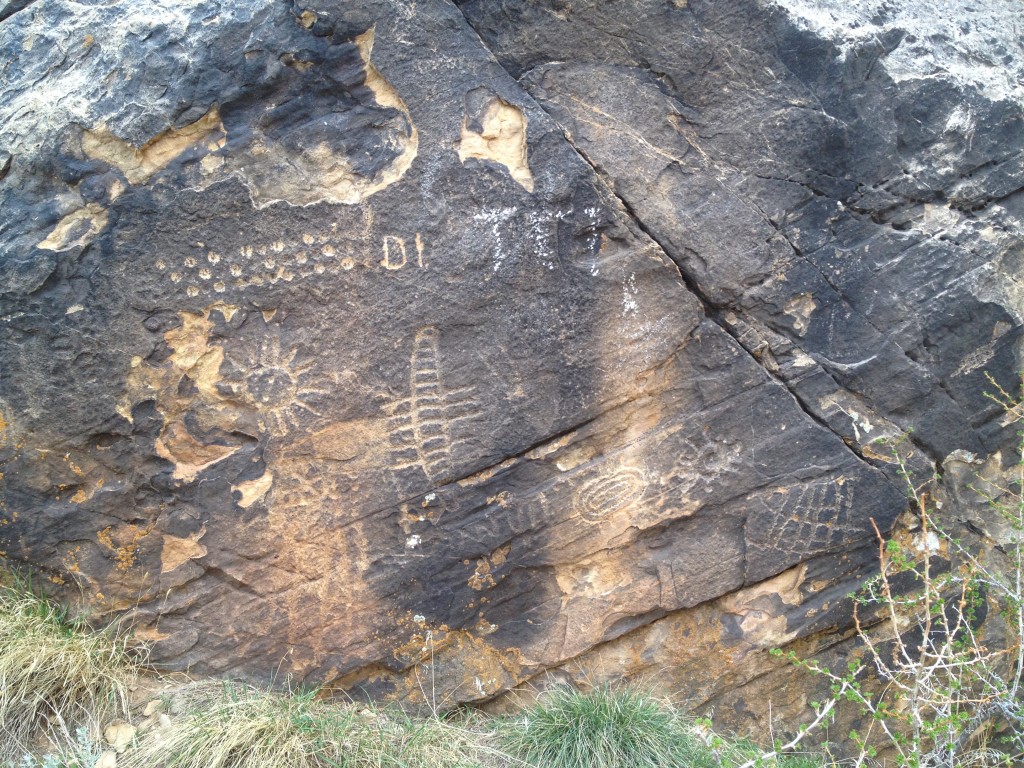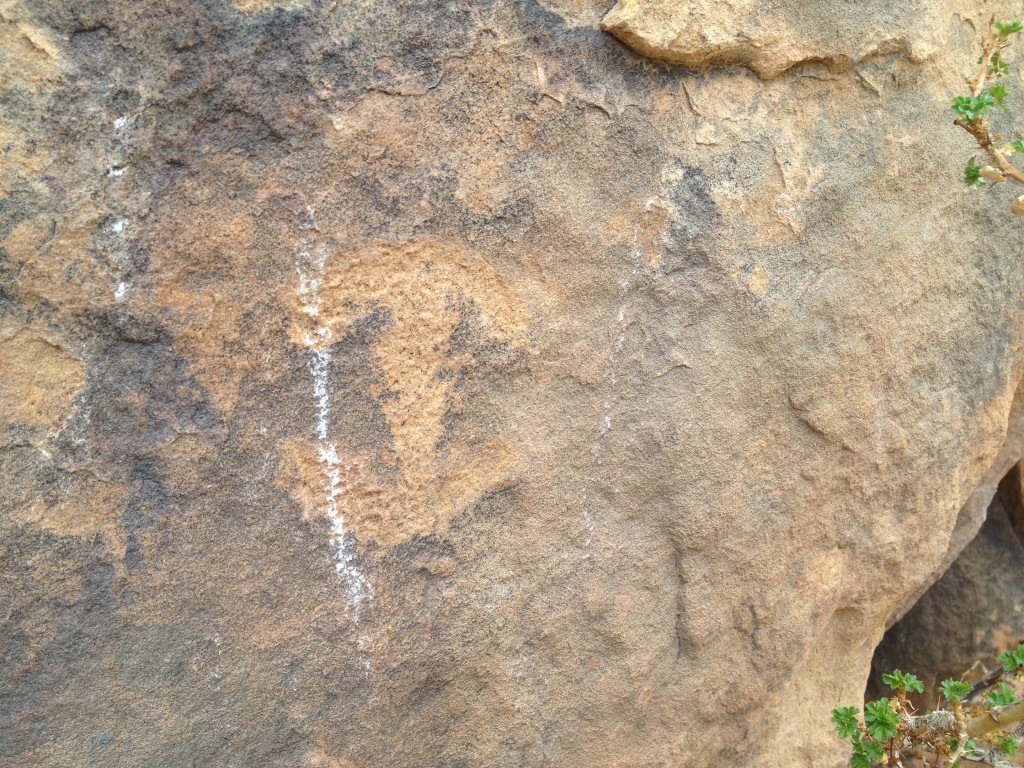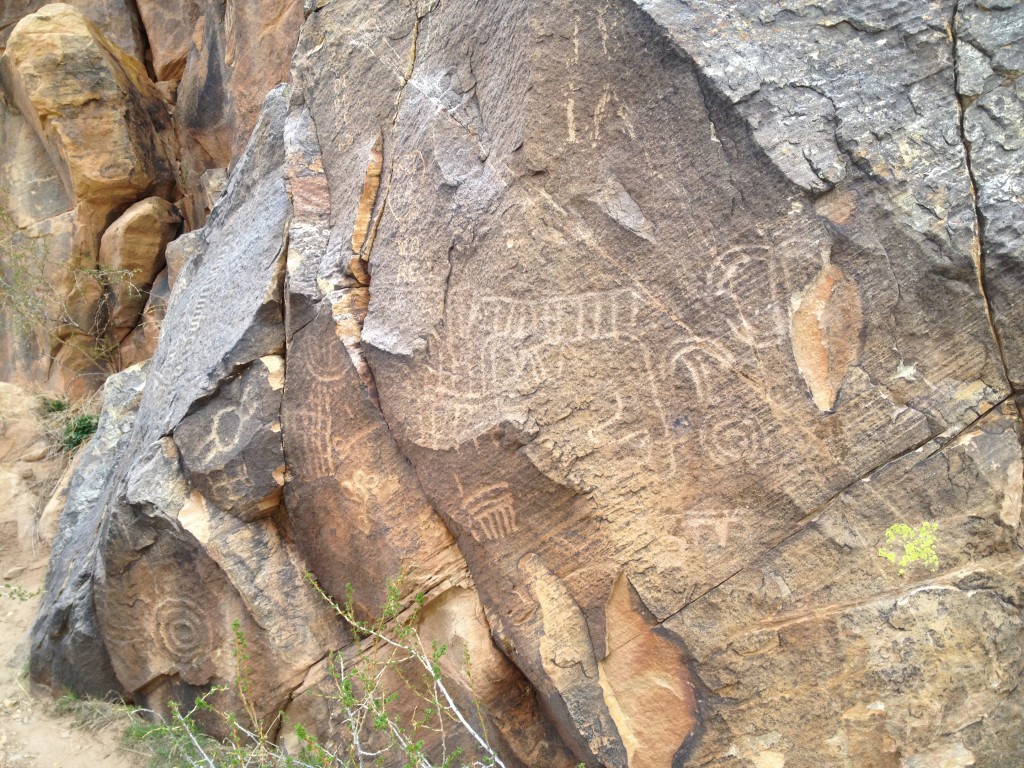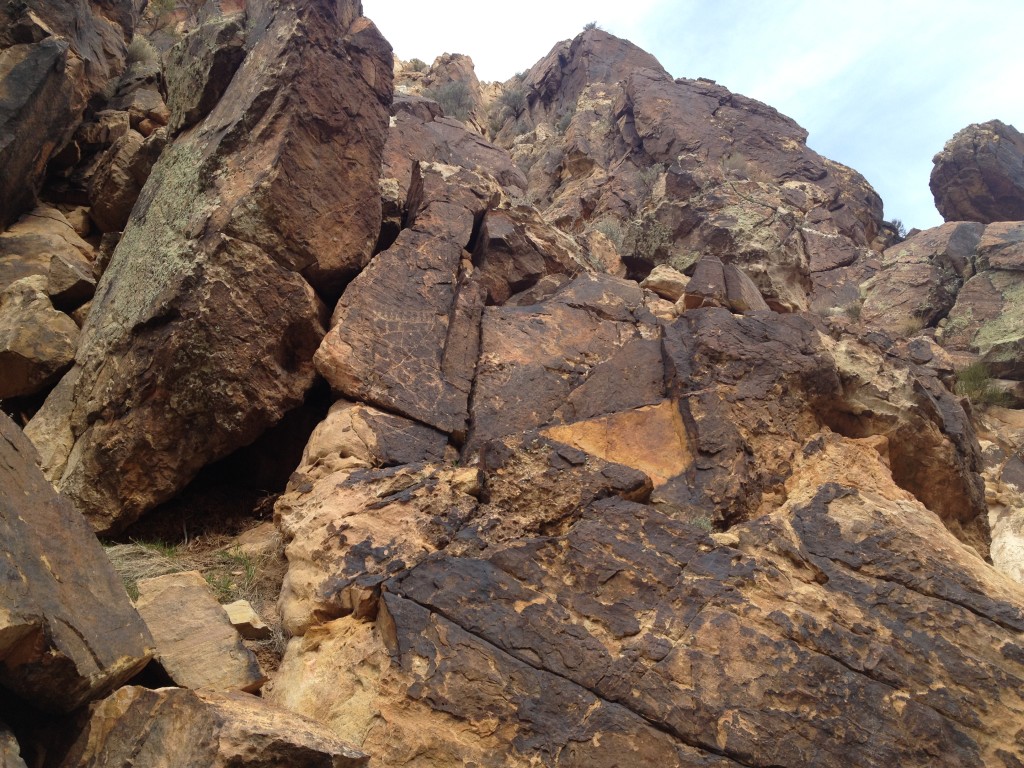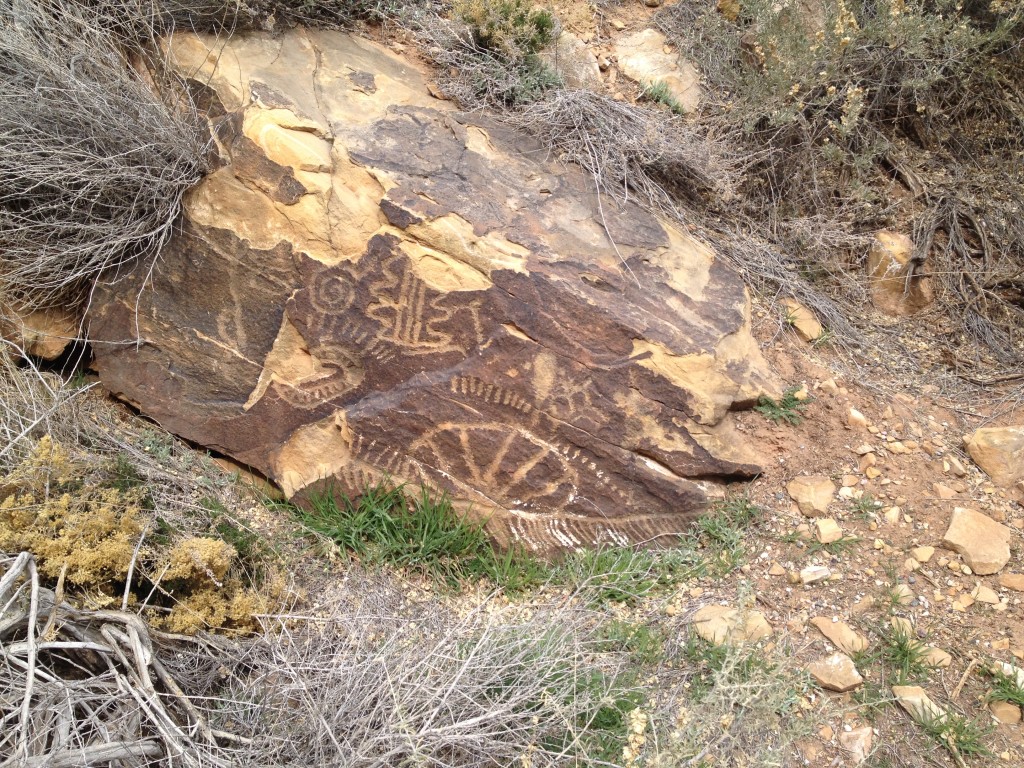 The actual Parowan Gap is located right next to the petroglyphs and is obviously the dominant feature of the area.
To the south and across the street you will find a small cave that has many more petroglyphs inside.  And outside of the cave to the west you will find many more!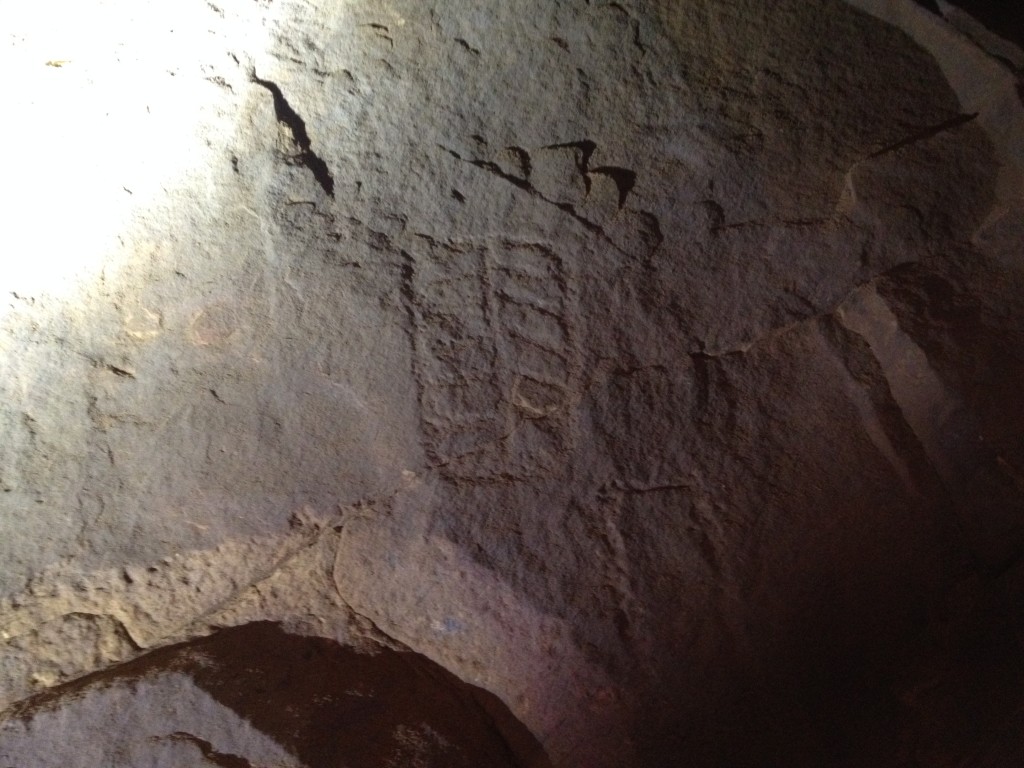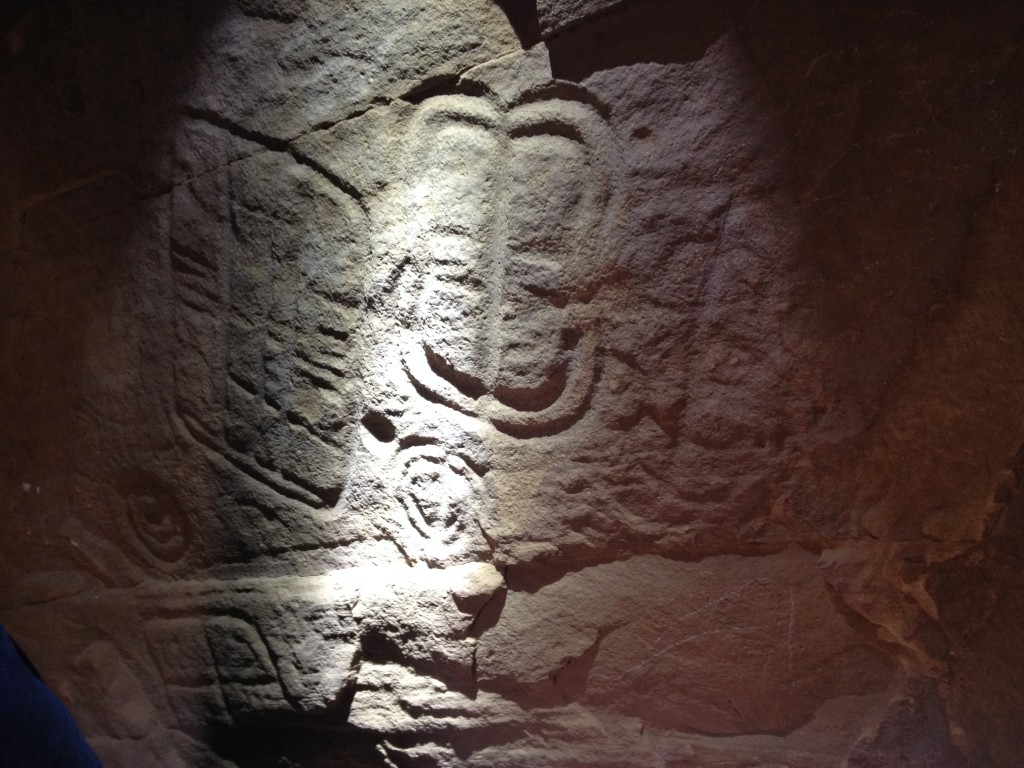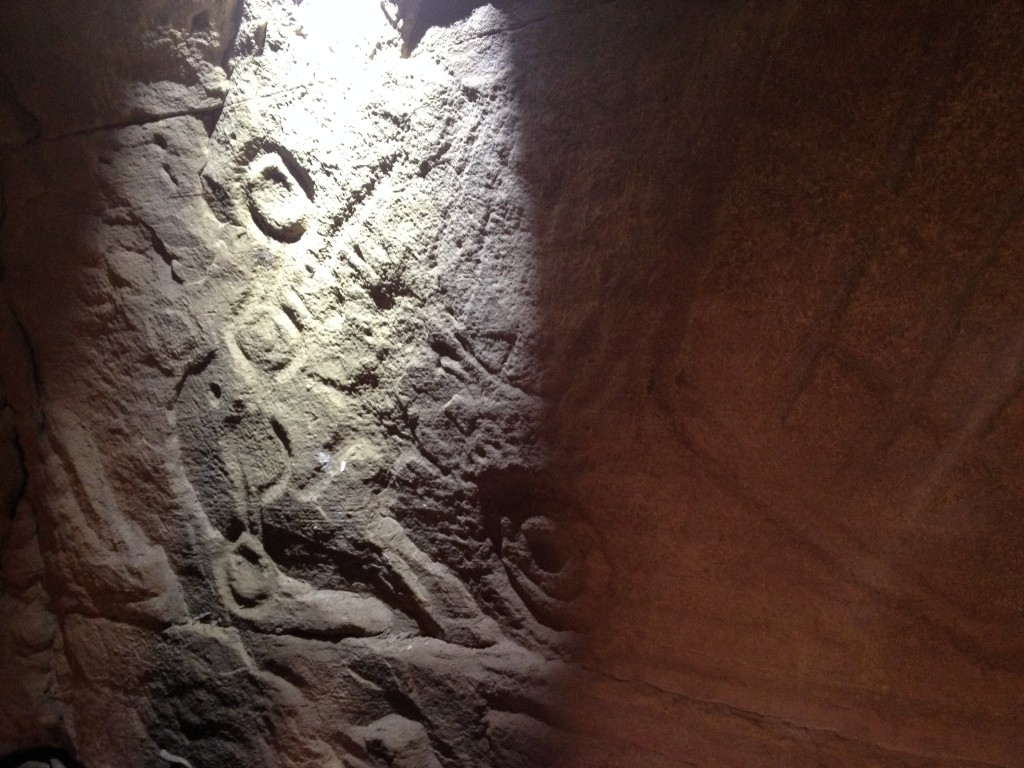 The Return:
Take the same Gap Rd back to Parowan and get back on I-15.
Personal Thoughts:
The Parowan Gap is a very unique place that is definitely worth an extra hour or more to check out.