Overview
North East Utah - Uinta Mountains
Mountains, lakes, rivers, wild flowers, mountain goats, deer, fish
Parking lot is highest point
Non potable. Plenty of streams and lakes.
Late summer or early fall
Not a complete list:
Clothes:
Nike Quick Dry Long sleeve shirt
Columbia Hiking Pants
Smart Wool Socks
Stoic Stash rain jacket
Stoic Hadron down pullover
Asolo TPS 520 boots
Outdoor Research Halo Sombrero
Gear:
Mountain Smith 100L backpack
REI Nitelite tent
Stoic 15º Sleeping bag
Thermorest (old and heavy design)
MSR Whisperlite International
Platypus Gravityworks Filter
GPS Coordinates:
Trailhead: 40.688944°,-110.903903°
Clegg Lake: 40.697292°,-110.925249°
Dean Lake: 40.701204°,-110.929747°
Notch Lake: 40.705554°,-110.931510°

Trail Map
Driving Directions
The Trail:
August 2nd, 2014 we set out in the evening after work. The trail starts at the Bald Mountain Trailhead and meanders around the South side of Bald Mountain. It remains relatively flat and easy. The flowers were in full bloom!
At 1.8 miles we came to Clegg Lake. I have read that the far side of Clegg Lake can make decent camping. No one usually stops here. However, the trail wraps around the south and west shores and I can't imagine it being private and quiet unless you camp a good ways away from the lake, in towards Bald Mountain.
At 2.7 miles we arrived at the swampy tip of Notch Lake. My immediate thought is to always get far off the trail and find someplace quiet to camp. There were quite a few campfires burning on the north side of the lake. So we hiked .3 miles along the south shore to the base of the cliffs on the west side. We found a couple of great campsites!
In the morning, after a leisurely breakfast, we got up and explored the area.
We climbed up the cliffs and hiked around Notch Lake and up to Bench Lake. The view from the cliffs is great, and it is a simple and quick hike. To our surprise we found a series of climbing routes bolted in the cliffs!
There seemed to be decent fish in Notch Lake, though I don't have any reports on how good the fishing is. Next time I'll bring my pole and try it out.
Above Bench lake we spotted a small group of Mountain Goats. I've heard from many people that the goats often come down and drink from the lakes.
Bench Lake doesn't have any fish to speak of. But boy did it have a salamander population! The shores were wriggling with salamanders.
Watch out for rodents. There were lots of squirrels and chipmunks eager to find our food stashes. After our hike exploring the area, we had a little fun with Calvin. Video to come…perhaps.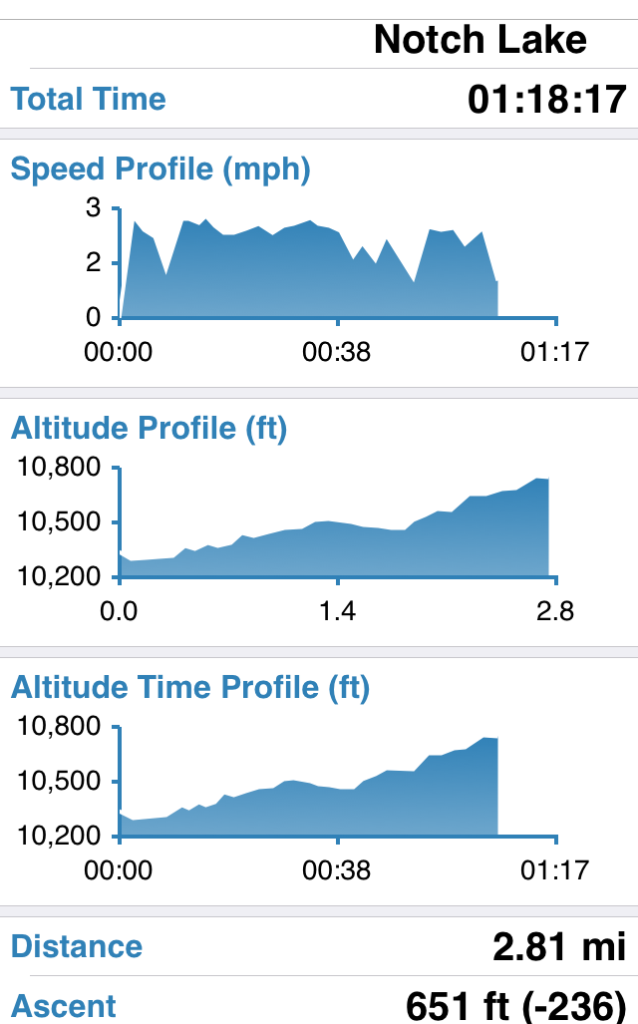 The Return:
You have two options: go back the way you came, which is what we did. Or make the loop, going north around Notch Mountain, past Ibantik and Lovenia Lakes, up through the Notch pass, and into the Trial Lake area. You will need a shuttle to complete this second option.
Personal Thoughts:
Notch lake was a rewarding overnighter. The hike was easy, beautiful, and well marked. While the area was crowded, we were able to find a private and quiet campsite right off Notch Lake. We found plenty more campsites with easy access to the lakes. This backpacking trip is appropriate for all skill levels.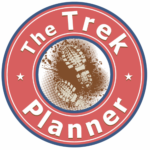 Other Resources:
Here are some helpful external resources I used when planning my trip. Maybe they will help you too:
Notch Lake from the Utah Guide Book Utah's Incredible Backcountry Trails
Fishing Info for Uintas