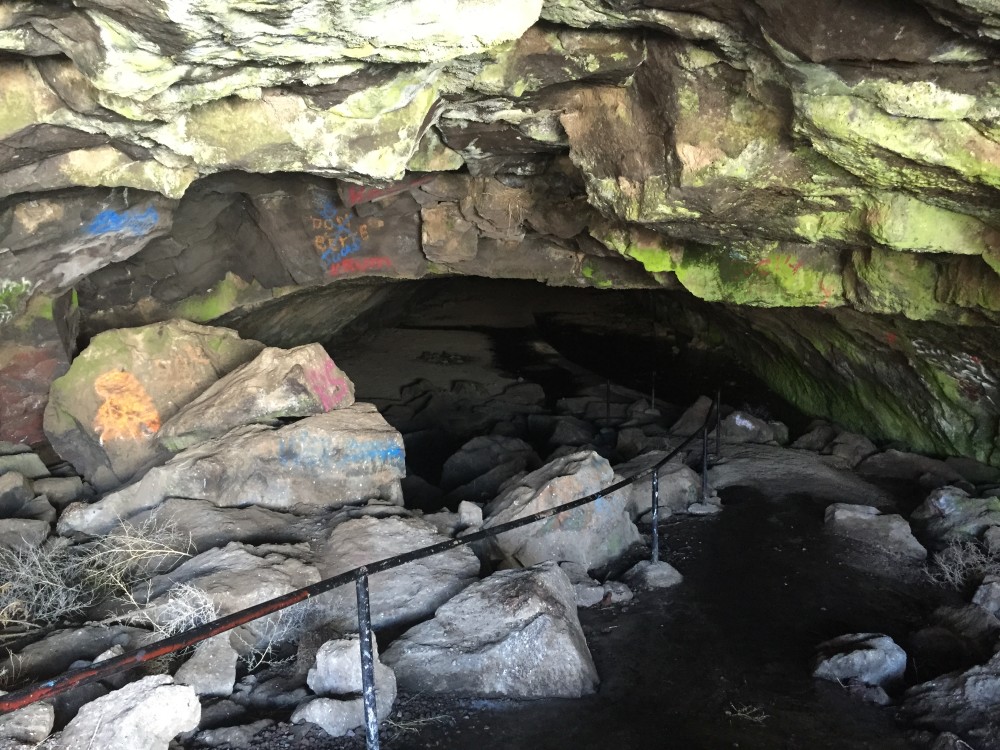 Overview
Just south of Grace, Idaho
There is always a little bit (or a lot) of water inside the cave. Depends on the season and if there was recent rain or snow.
Bring shoes you don't mind getting muddy, flashlight with extra batteries, jacket or sweater, camera
GPS Coordinates:
Niter Ice Cave: 42.532967°, -111.726460°
Driving Directions
The Trail:
The Niter Ice Cave is located just a few miles south of Grace Idaho. The entire cave was formed by lava hundreds of thousands of years ago and it is essentially a long flat winding lava tube.  The cave usually has ice forming from the water dripping down from the surface making short icicles and shallow puddles.  I would bring a flashlight of course, and a jacket or sweater while you are inside because it is quite cool.  Also bring some shoes you don't mind getting a little muddy because there is always water in some shape or from in the cave.
The cave is located about a hundred yards from the main road and there is a sign that welcomes you to this unique creation.  There is also an info kiosk near the entrance to the cave too which explains how the cave was formed and that some of the early settlers used the cave as a refrigerator for their milk and butter.  The parking area is large enough to accommodate a few cars but please note that the surrounding area is private farm land so please be respectful outside and inside the cave!
Overall, I think we explored about 1,200+ft of tunnel.  It went on farther but we didn't want to get more muddy.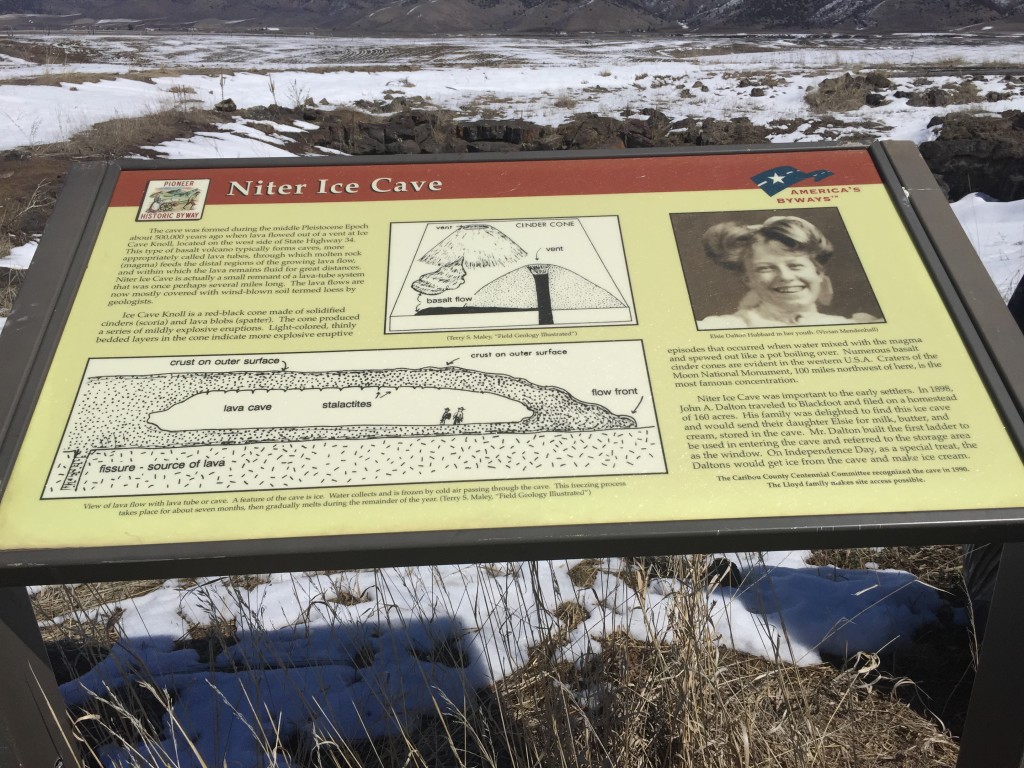 The cave entrance is pretty big and there is a hand rail to help you down until you are at the bottom.  I have found that these steps are always wet or iced over so please use caution as you are going into the cave.  The descent down to the bottom is probably only about 20 feet in total elevation loss so it isn't bad at all.  You may need to duck your head at the entrance but after that the cave varies in height from about 15ft to 25+ft.
Please use caution when entering caves! Please don't spray paint or vandalize this unique geological creation!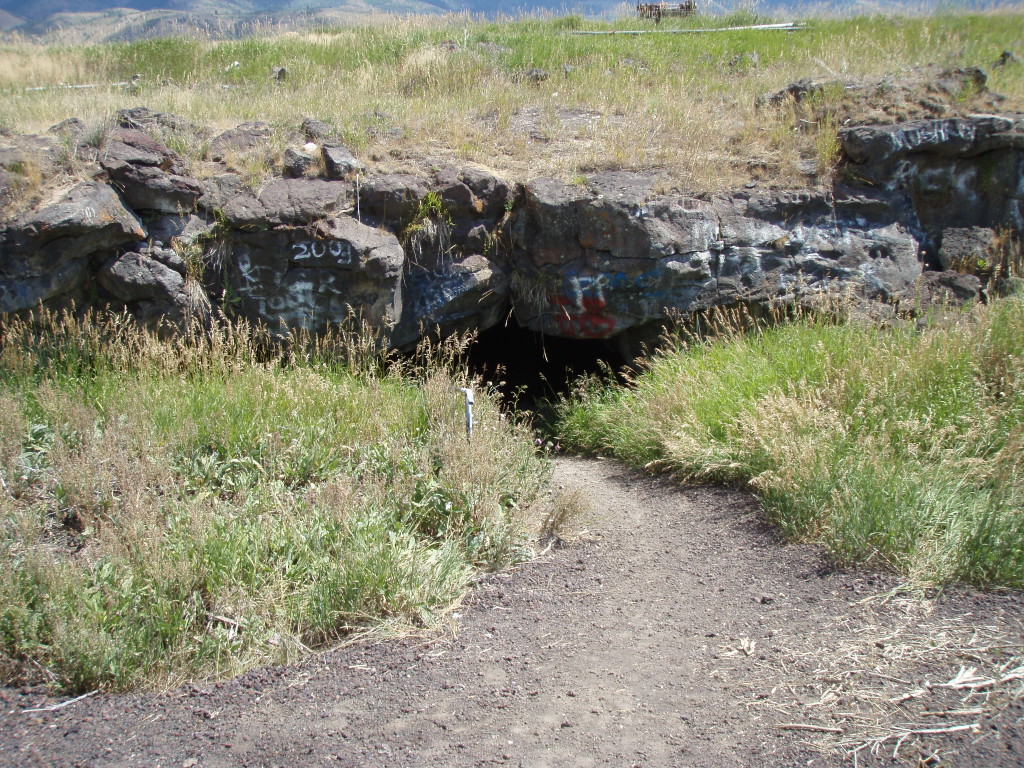 Here you can see the hand rail and the slippery foot path going down.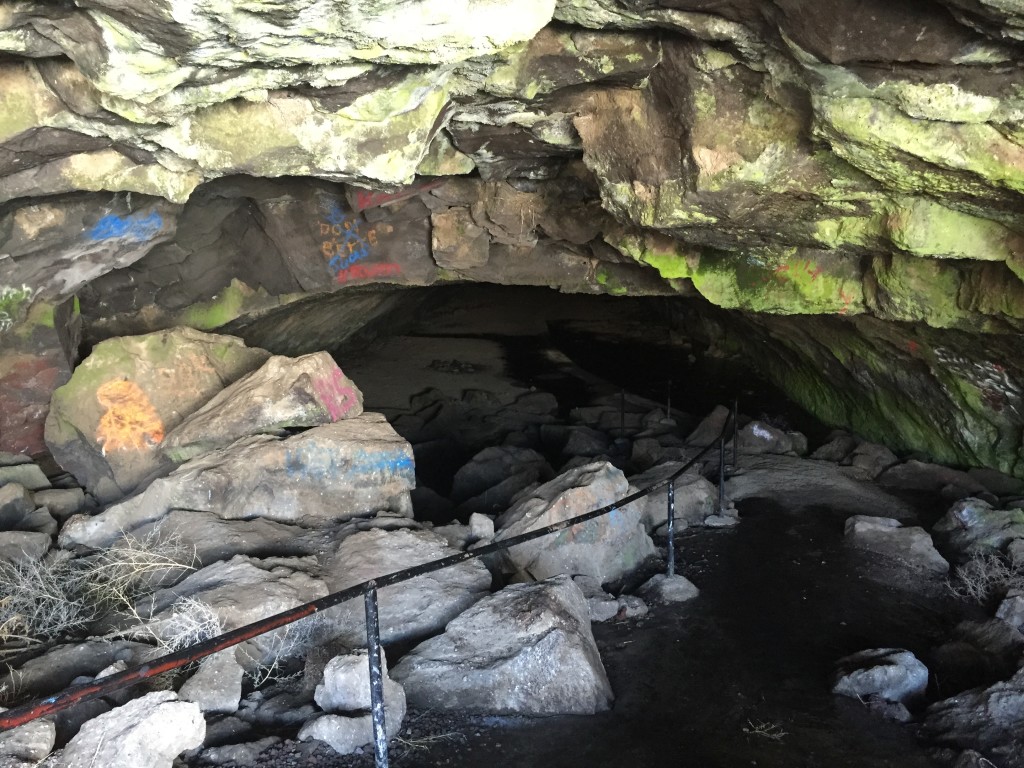 From now on out you will be seeing a lot of vandalism and graffiti all over the cave.   It is very sad to see that most of this cave is littered and painted over with obscene and vulgar phrases.  If you have younger kids with you, you may have to answer a lot of their questions about the meanings of certain words scattered all over the place.  I won't post any of the pictures I took of the graffiti but I will post a few pictures of the "graffiti" from people who wrote their names on the walls nearly a hundred years ago!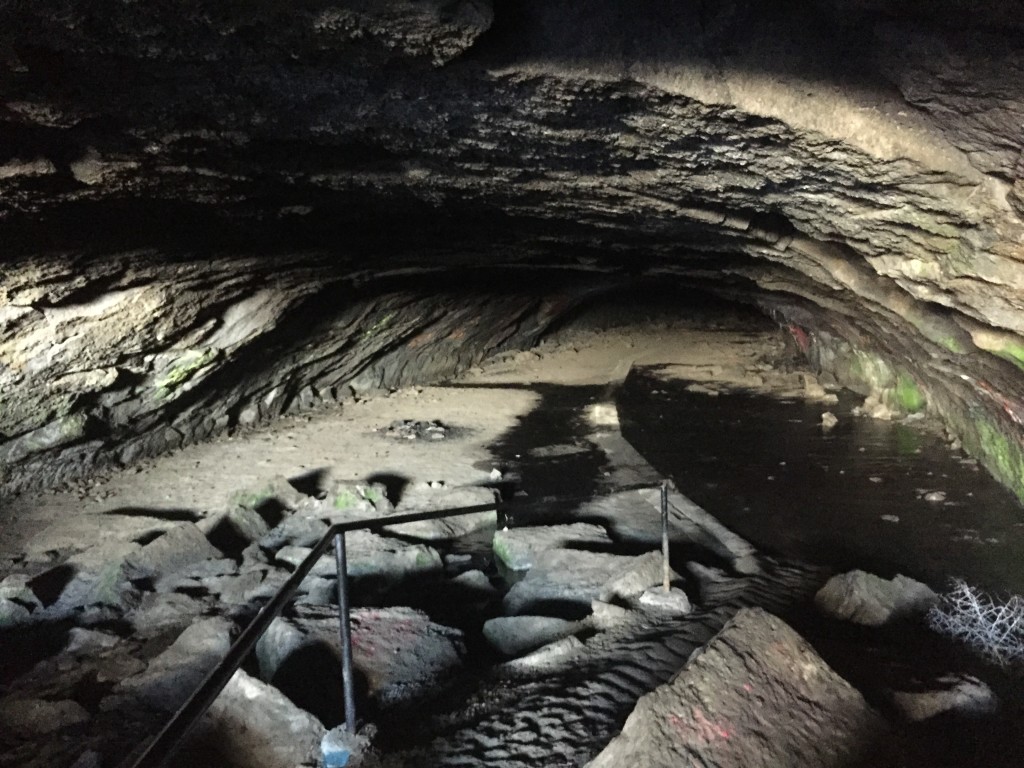 The cave is really wide in many places.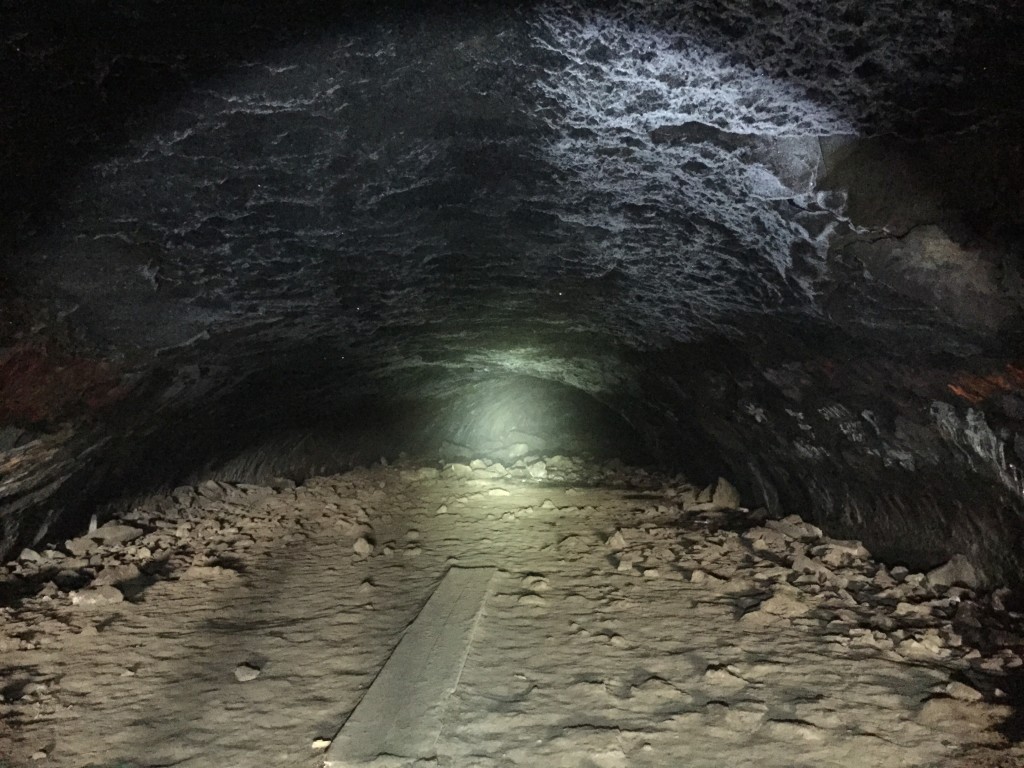 The cave kept going back in the darkness as it slowly curved right then left then again to the right.  We found a few locations where there have been minor roof collapses but overall the cave is still very much intact!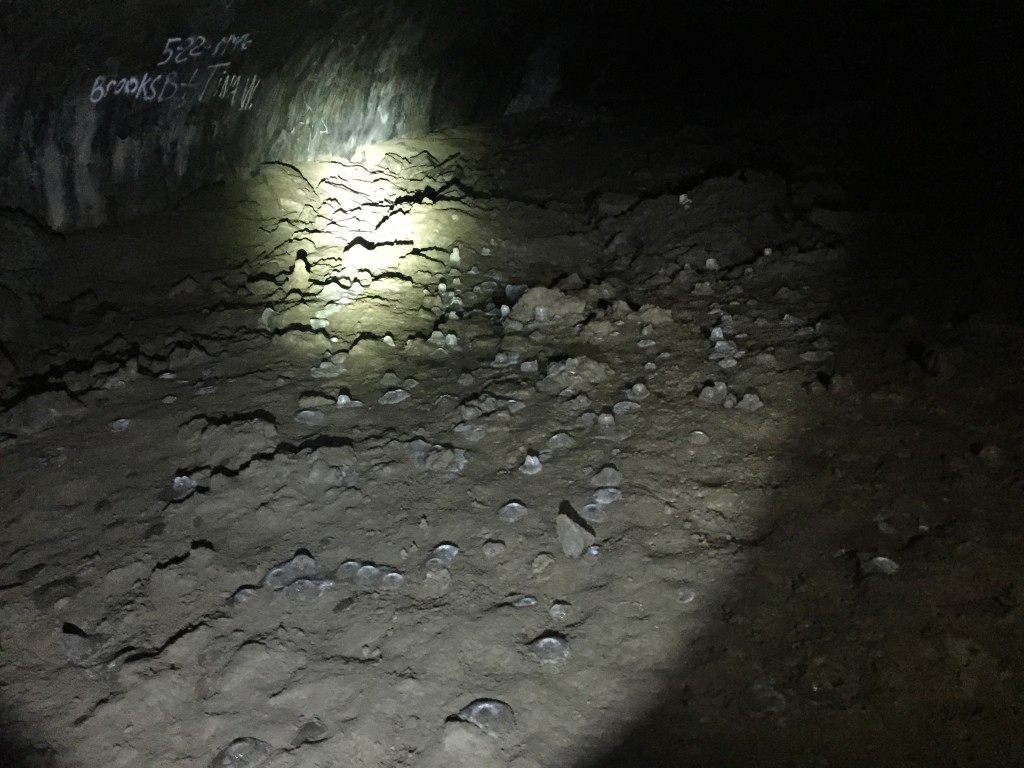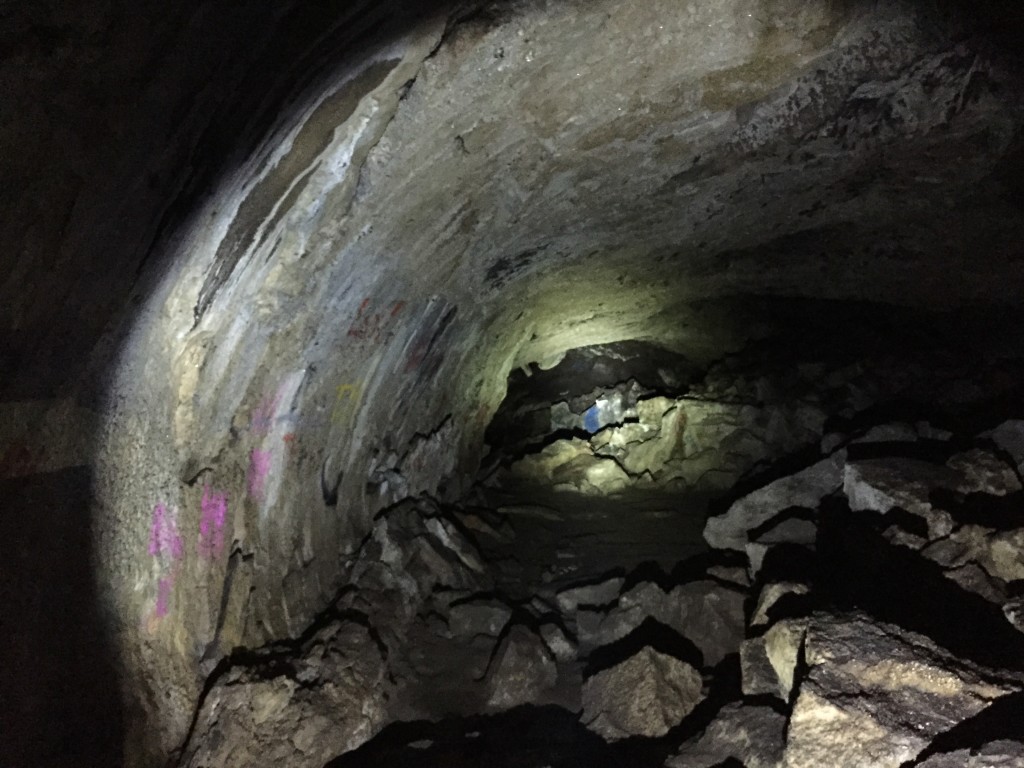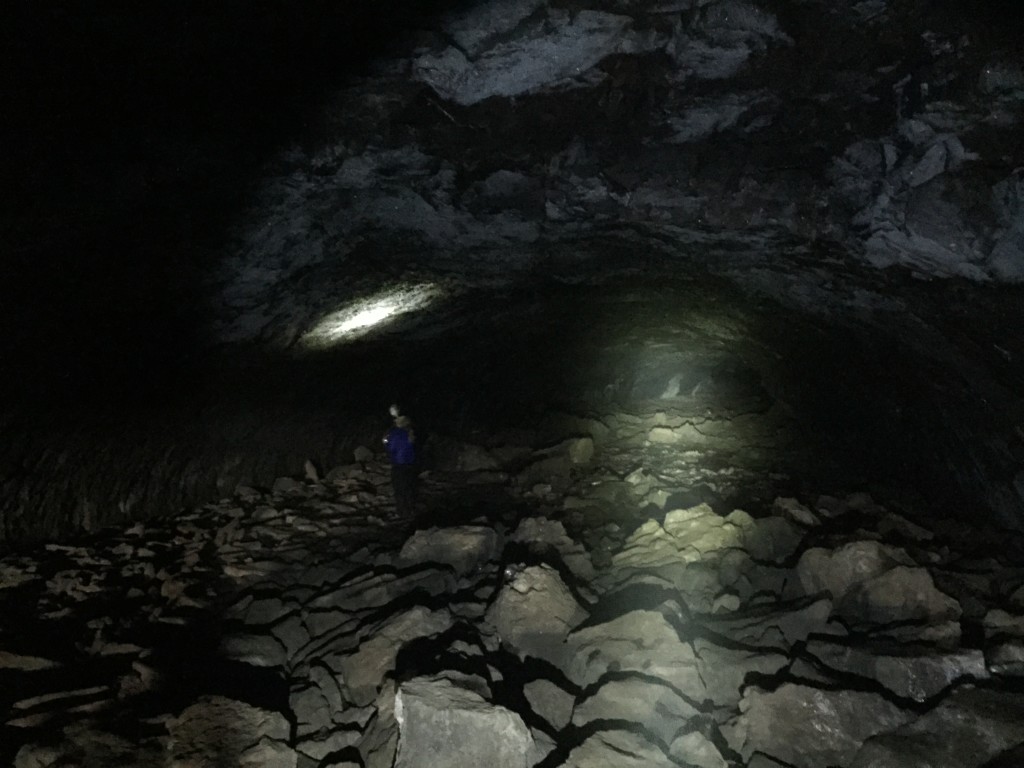 Eventually we hit the back of the cave and we wanted to turn around since the cave roof sloped downward and we didn't want to crawl around in the mud.  It kept going for sure but we didn't want to get our jeans and nice shirts muddy.  On the way back, among the recent graffiti, we noticed that there were some very old names written on the walls.  The oldest we found was over a hundred years ago!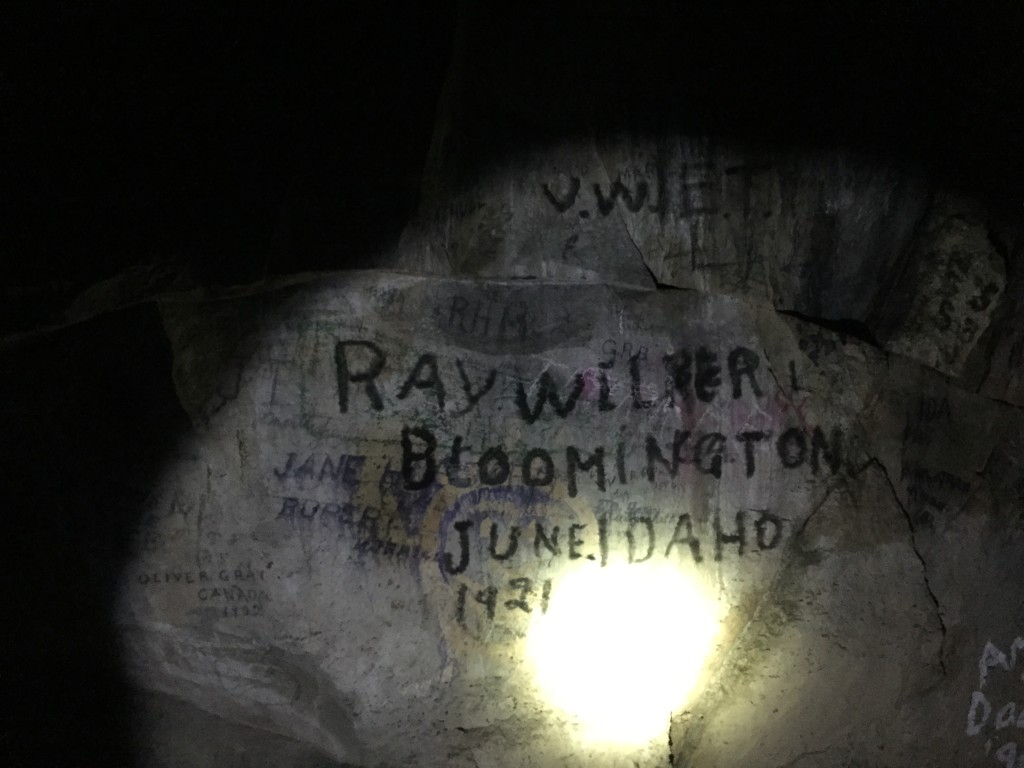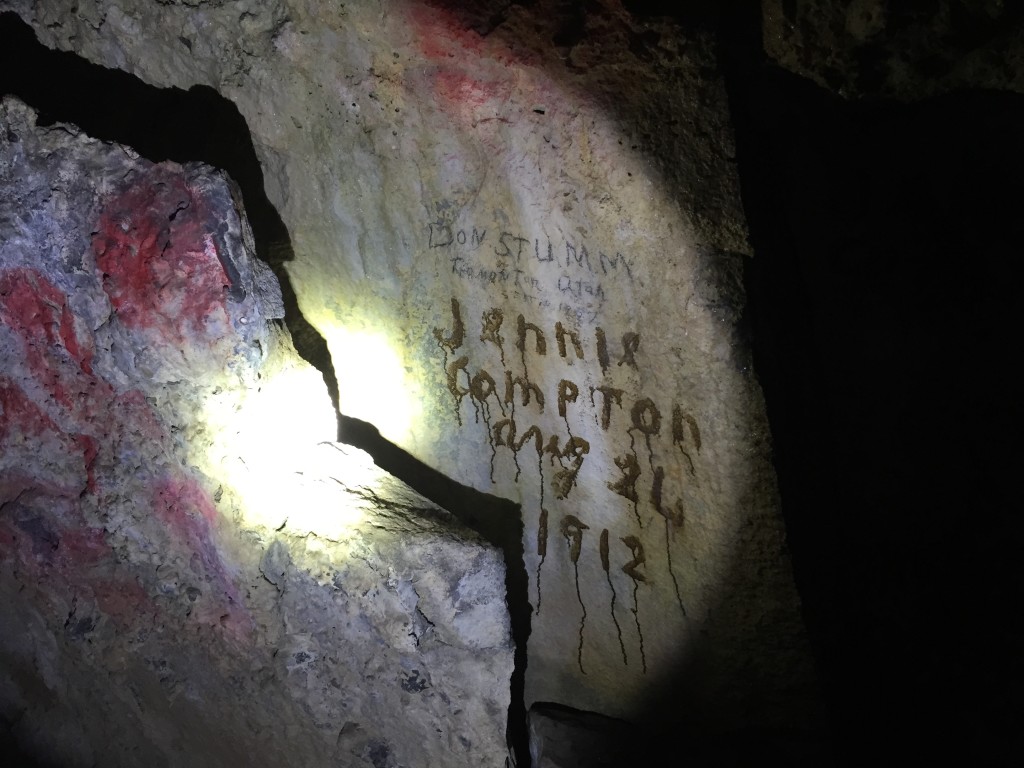 The Return:
Head back outside
Personal Thoughts:
I have explored this cave many times when I was younger and it was fun to come back and see it now – and with much brighter flashlights too!  This is a fun short stop along the road and I would recommend you stop here if you have a little extra time.