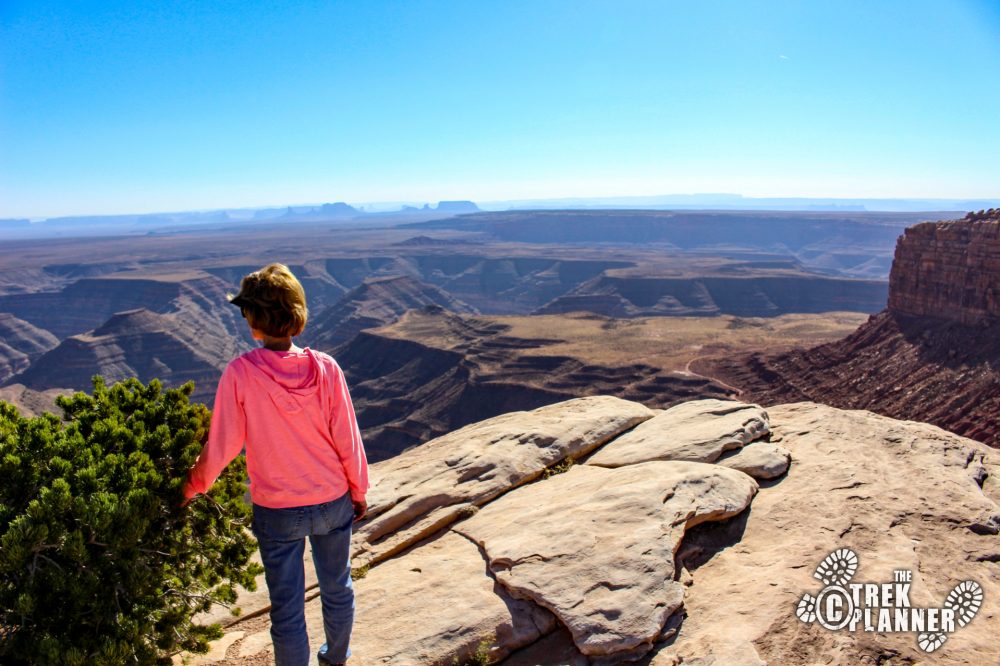 Overview
It took us less than an hour to get here from Mexican Hat.
Allowed. Free! Just clean up and be courteous to other campers.
GPS Coordinates:
Muley Point: 37.23313, -109.99337
Another amazing overlook: 37.23731, -109.98065
Trail Map
Driving Directions
The Trail: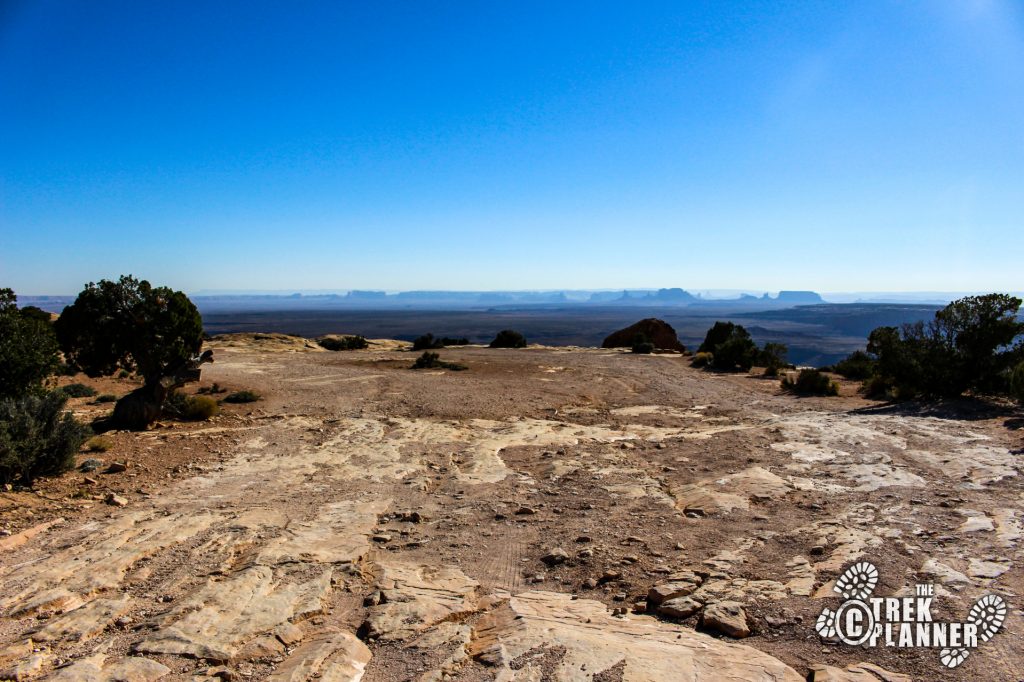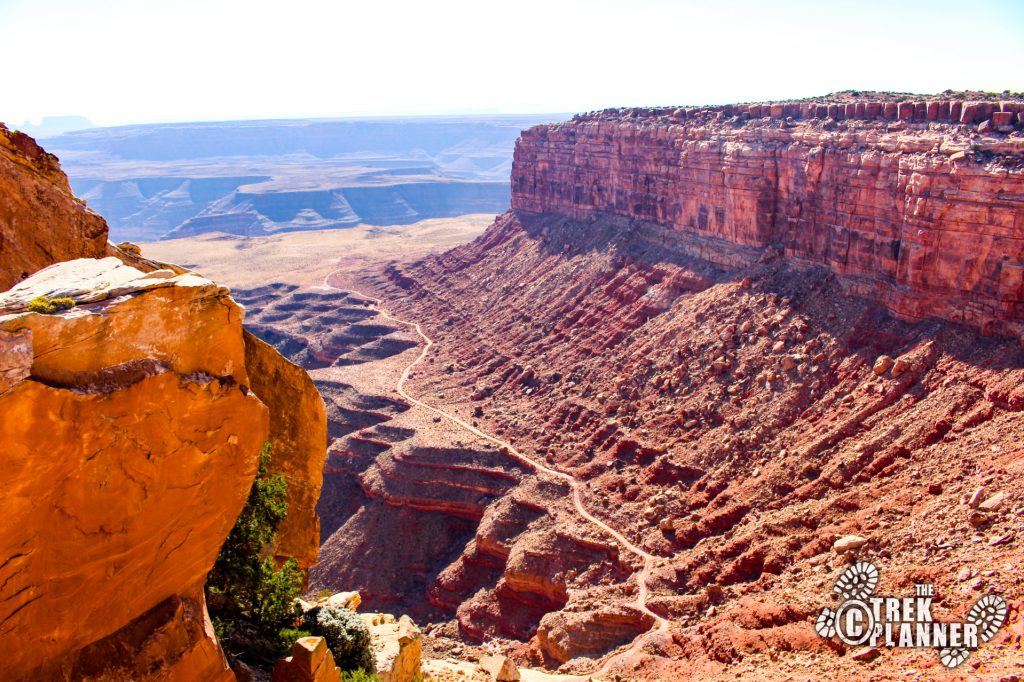 Muley Point is easily accessed by either coming up through the Moki Dugway or through Hite and then Fry Canyon.  We were visiting the Bluff area and drove up through Moki Dugway then on down to Muley Point.
This point offers some of the most dramatic views of the San Juan River.  The nearby Goosenecks State Park is also an amazing place to view the river and the long wide canyons below but Muley Point offers one of the highest views.
You simply just drive to the point and get out and you're there.  Just be careful since there are 1,000 ft drop offs.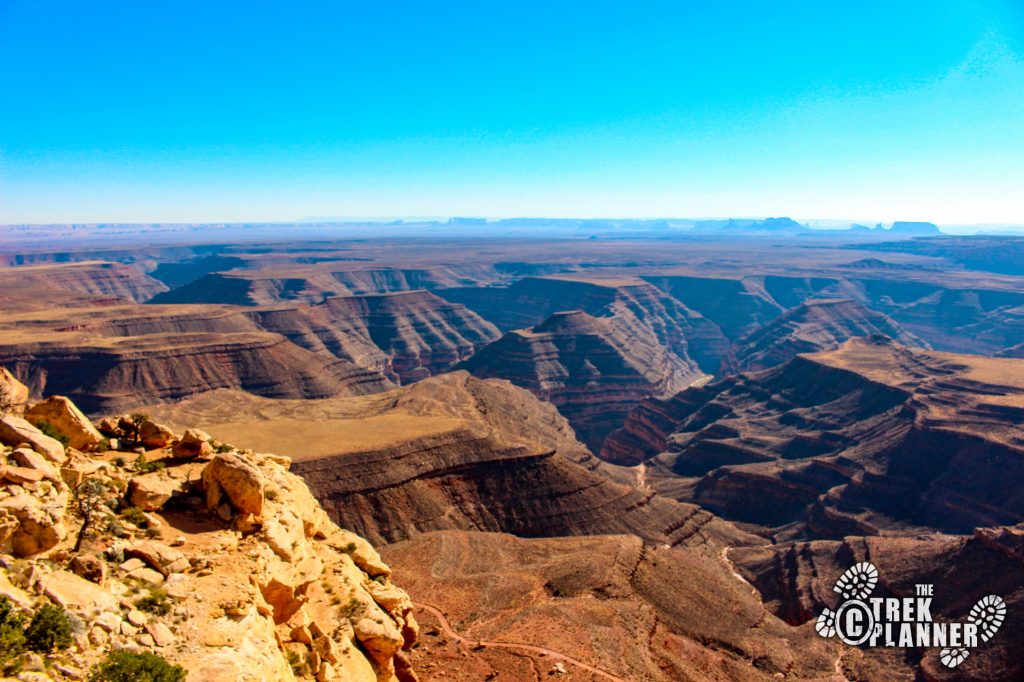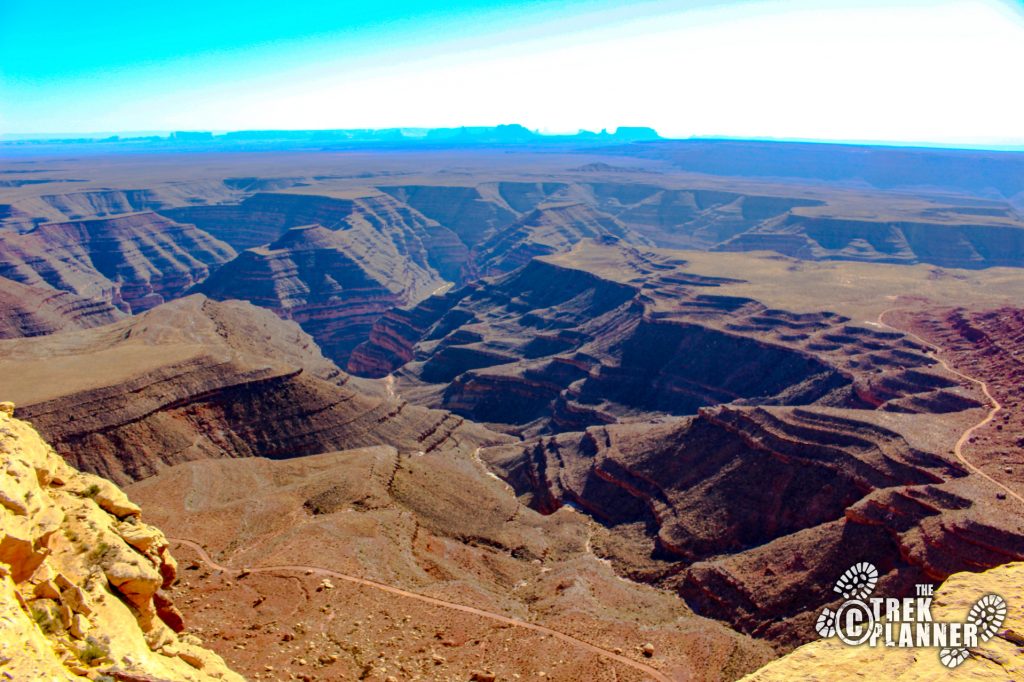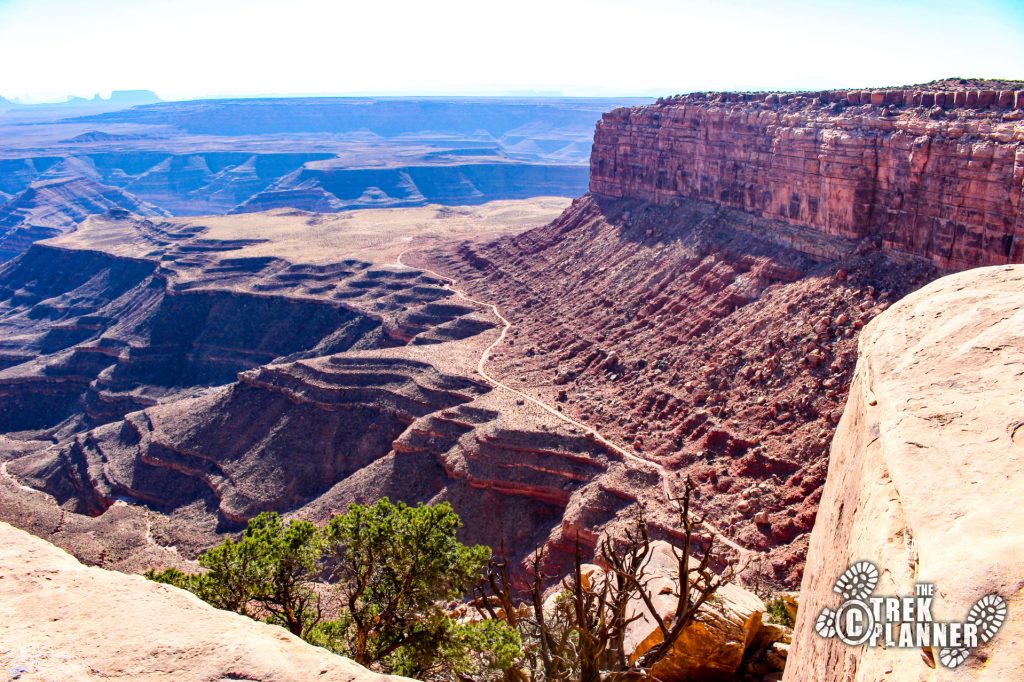 It was really easy to drive here.  We just drove all the way down Muley Point Road until we hit the deadend.  There are two popular overlooks but most people stop at the first one and don't continue on to the other.  The first stop is under the GPS coordinate of "Another amazing overlook" which you can find above.  The Muley Point GPS coordinate takes you to the very end of the road.  I suggest you stop at both places!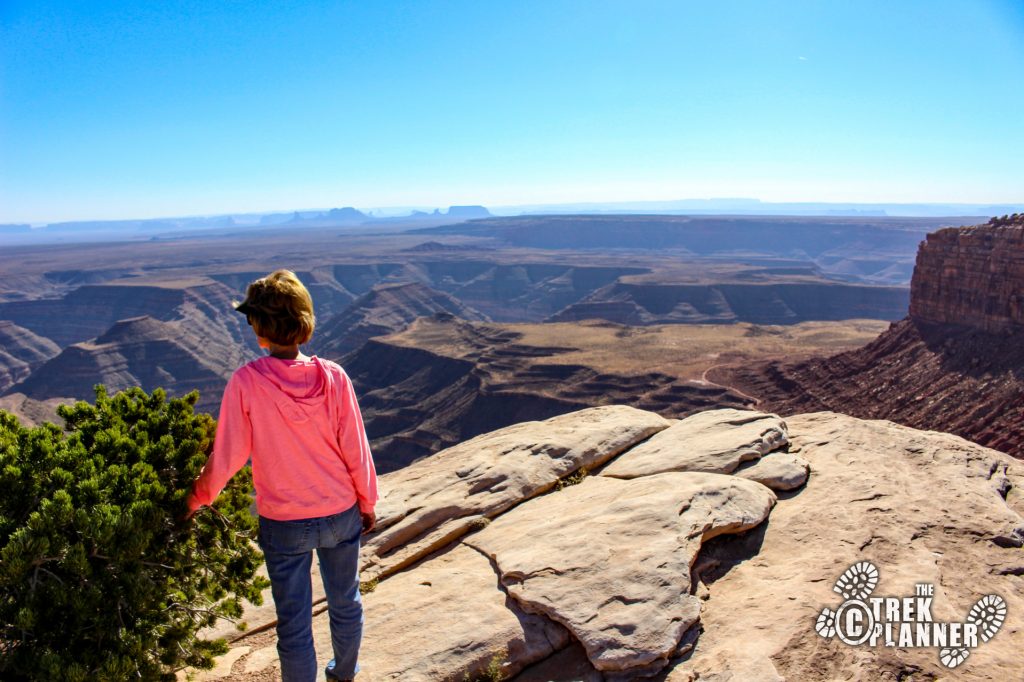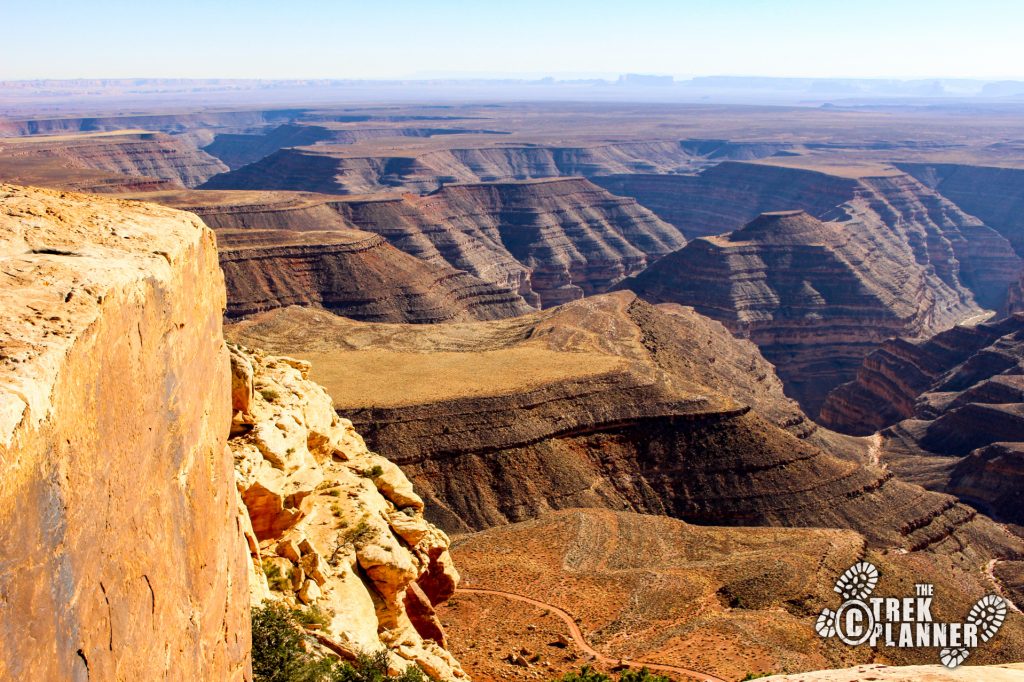 You can even see into Monument Valley!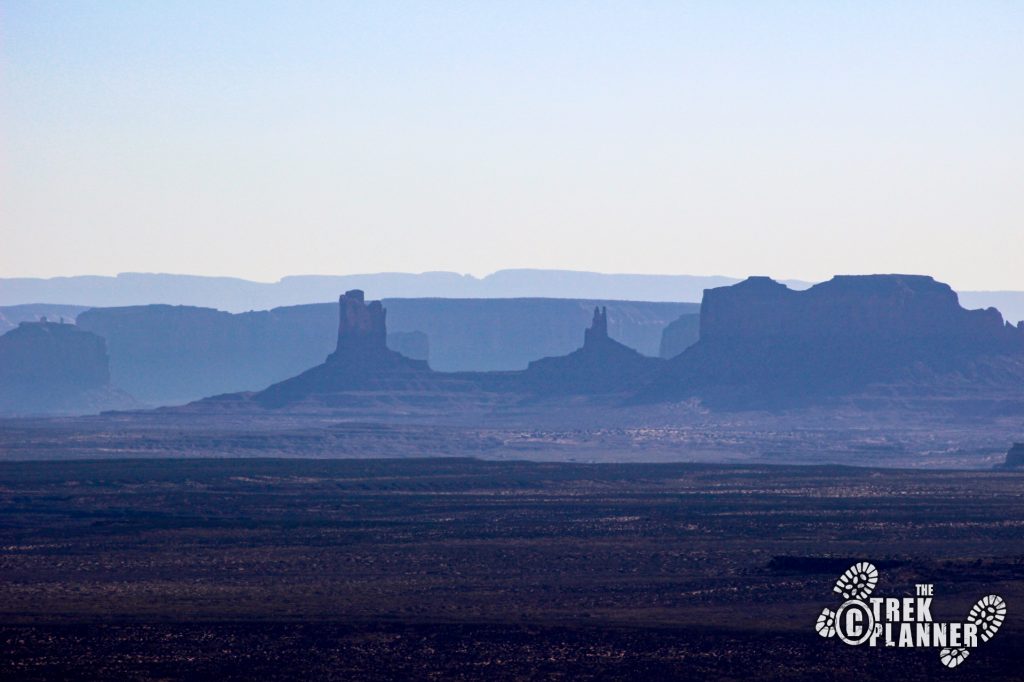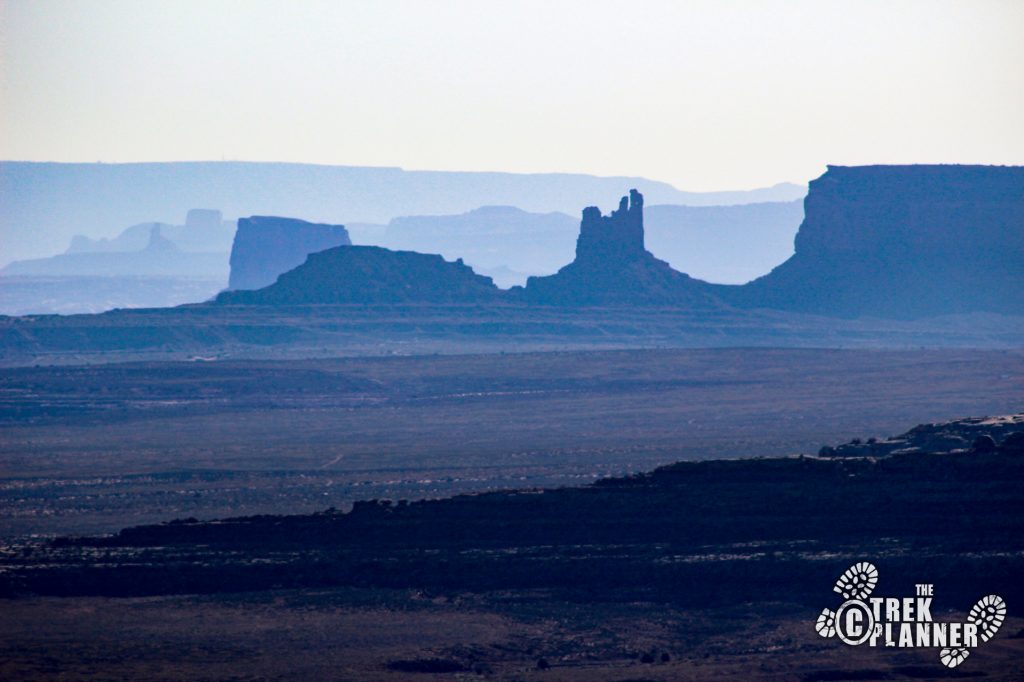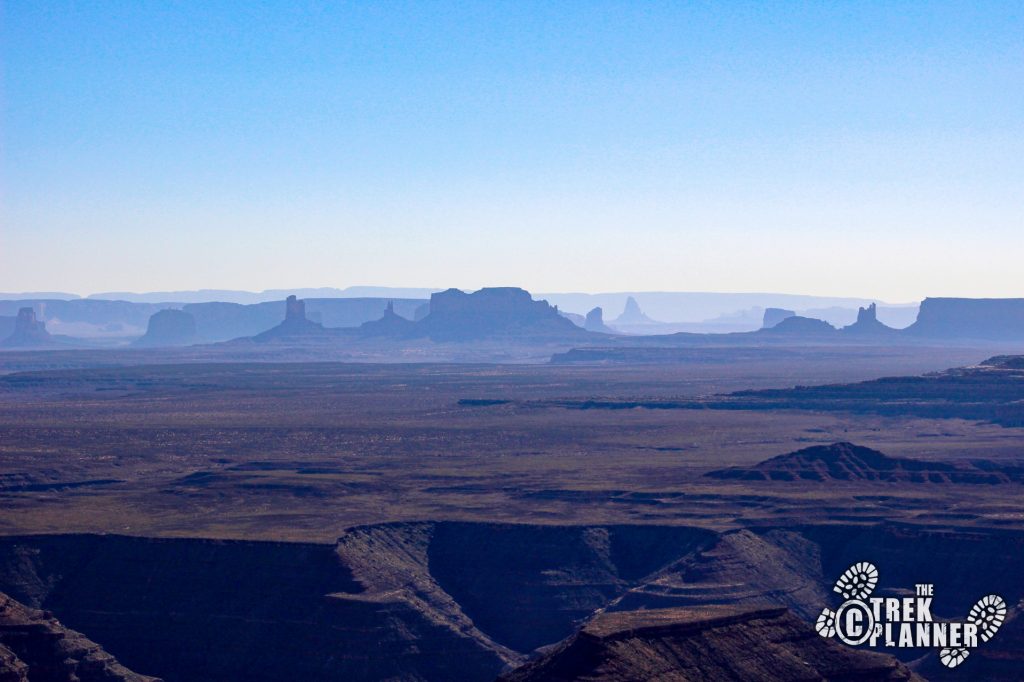 We found people camping pretty much all over the rim.  You could easily drive your RV down to this point but good luck finding an open spot.
This would be an amazing place to see at sunset or sunrise.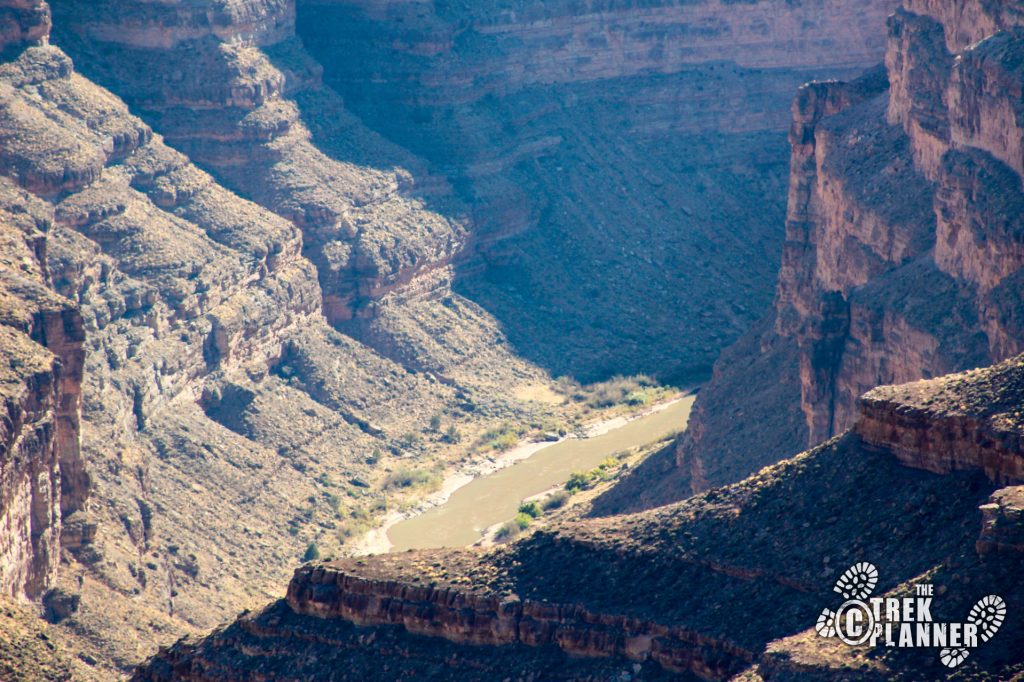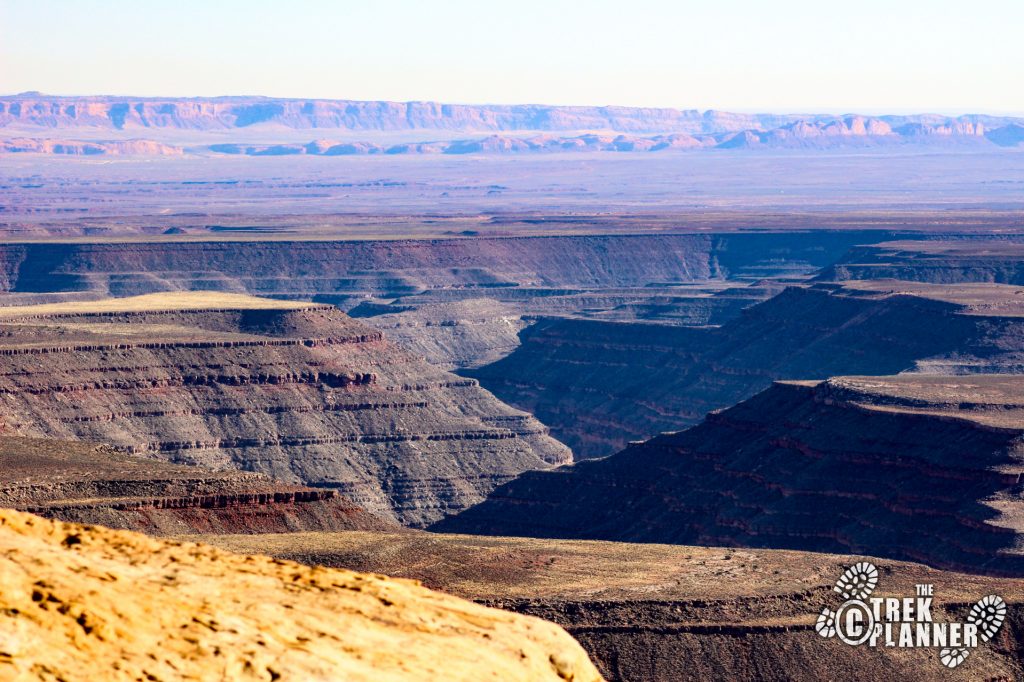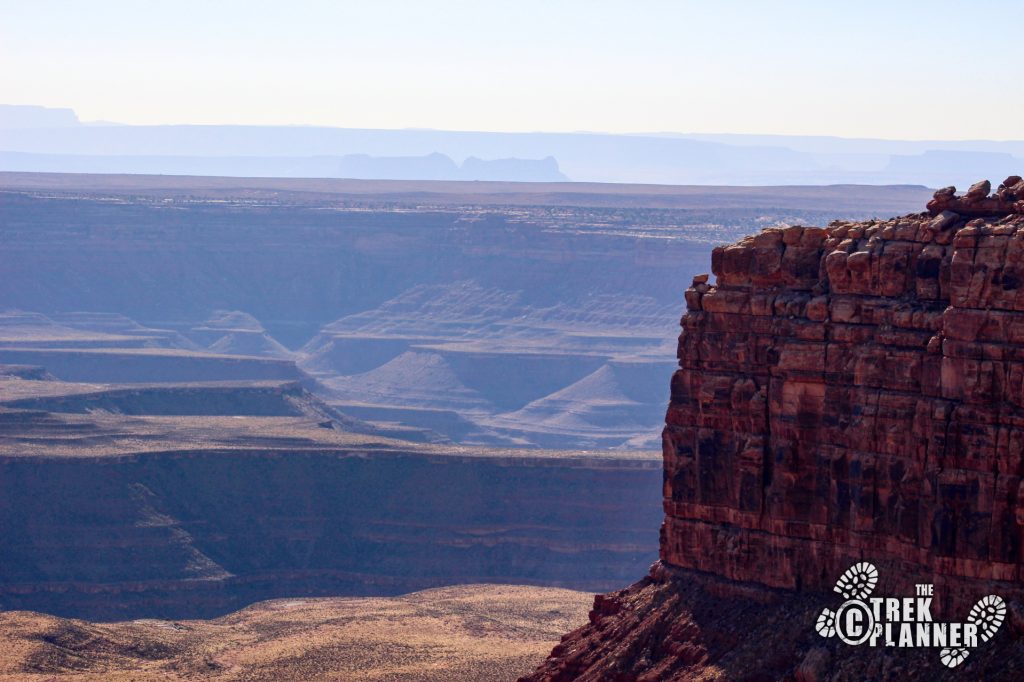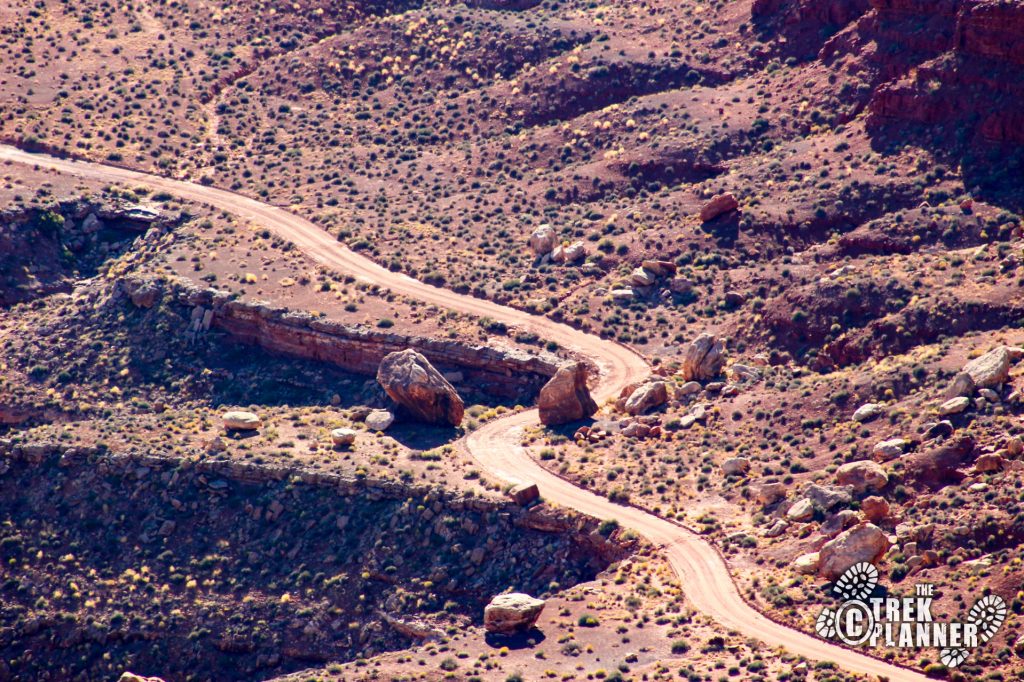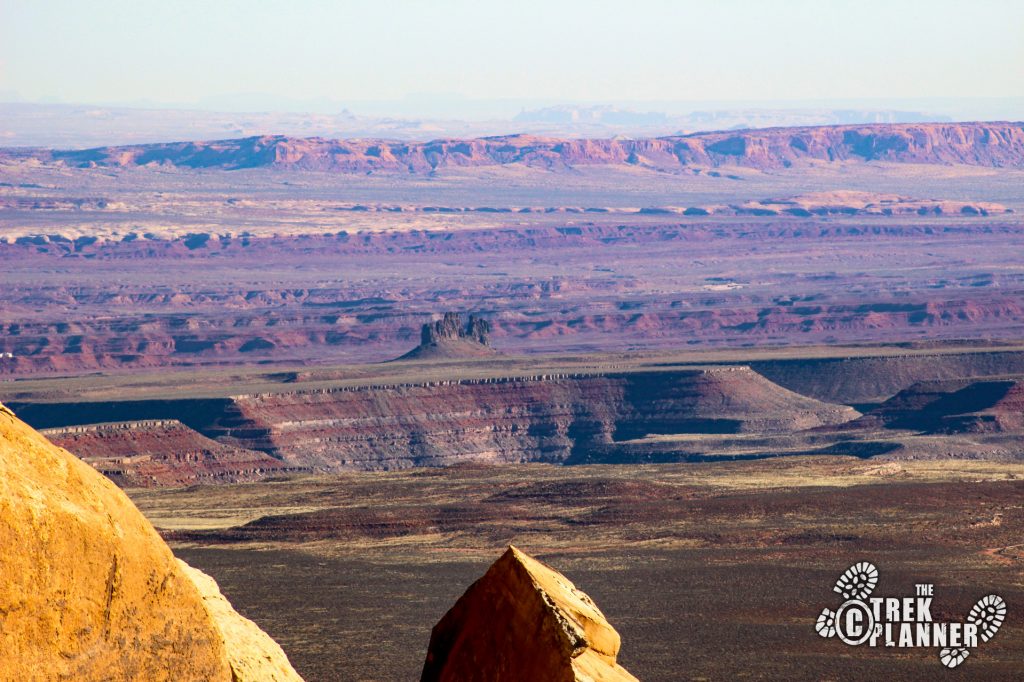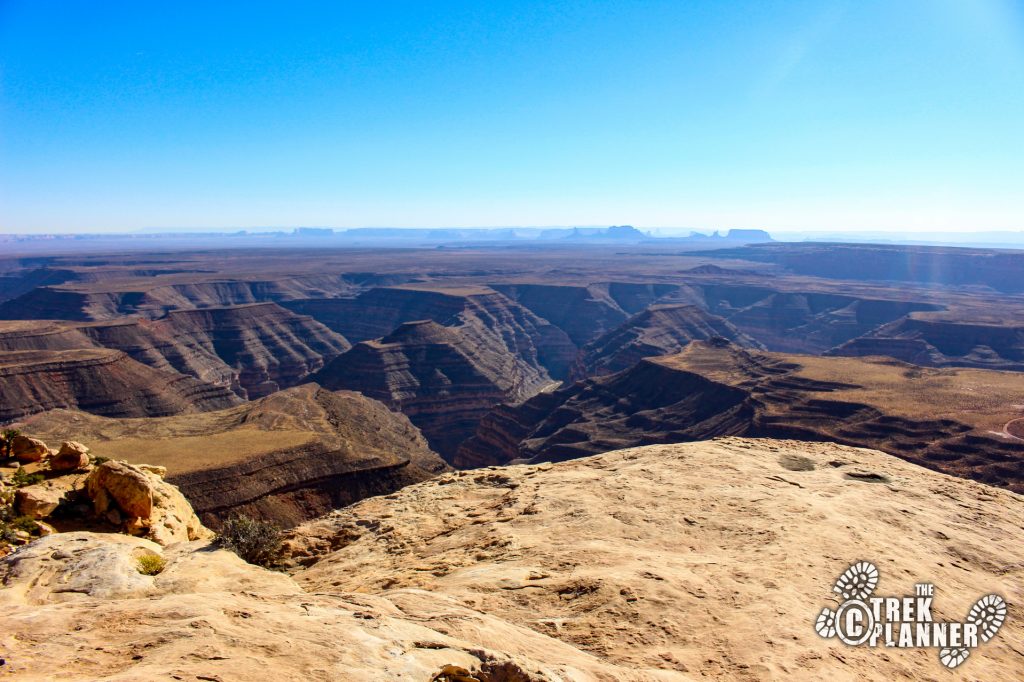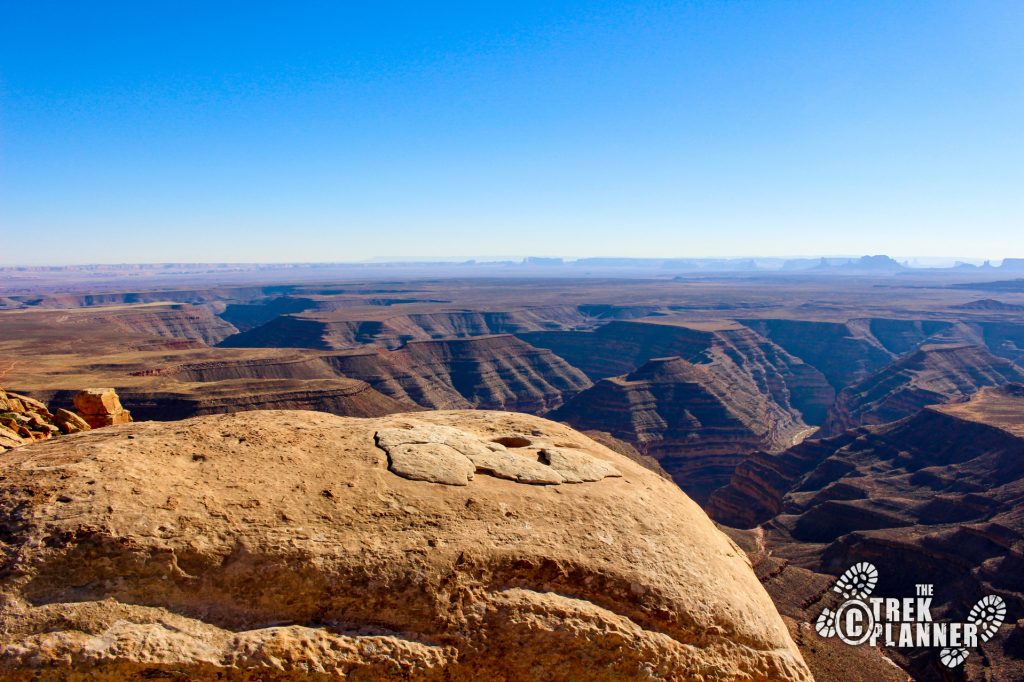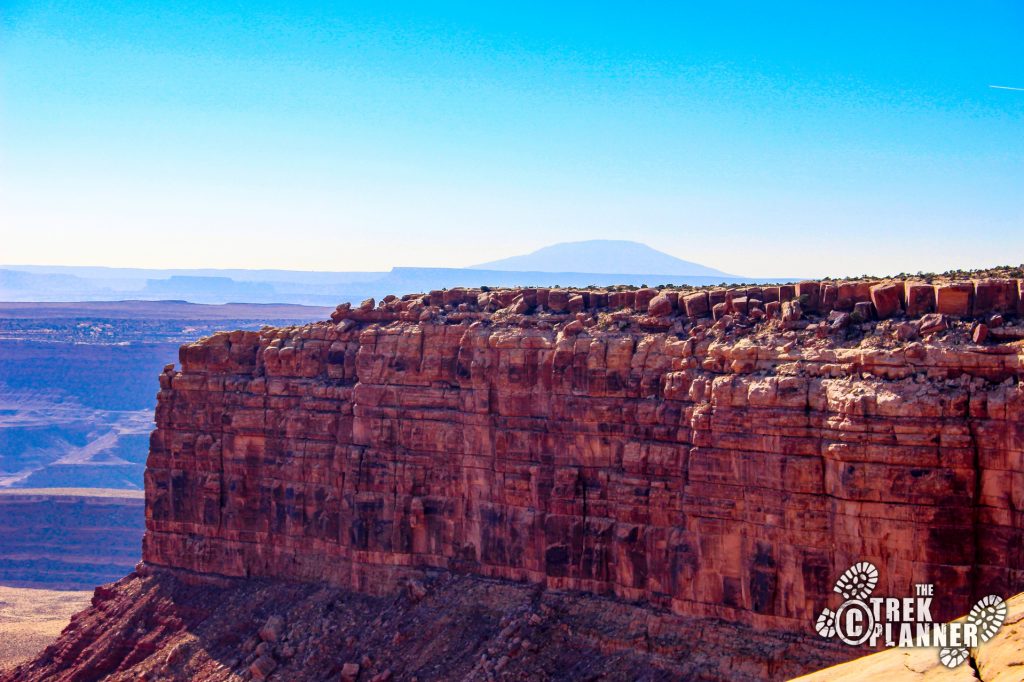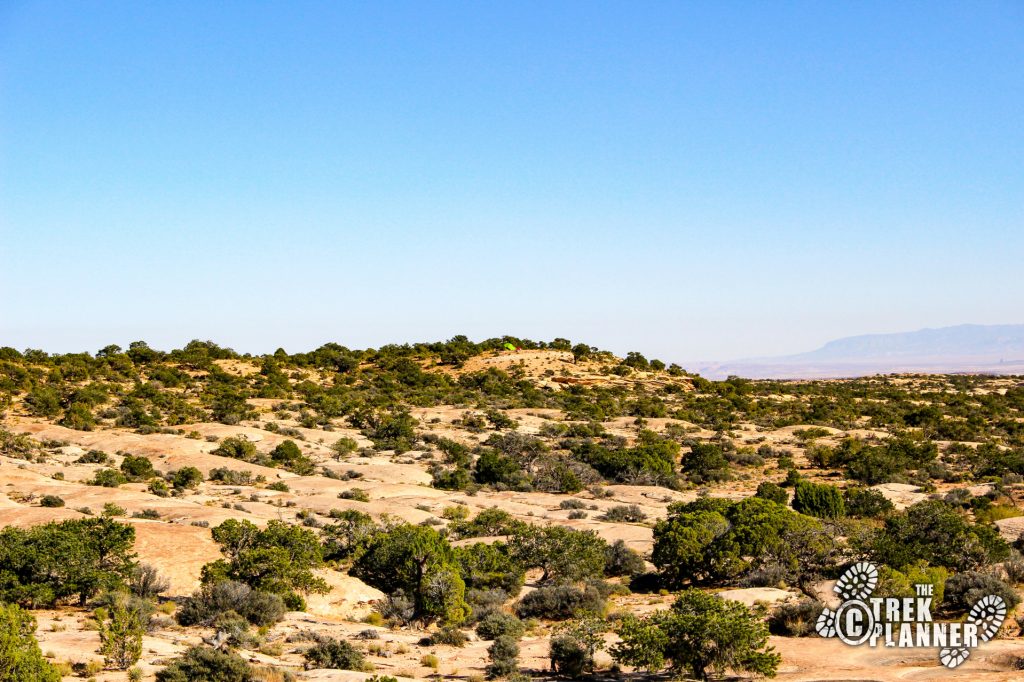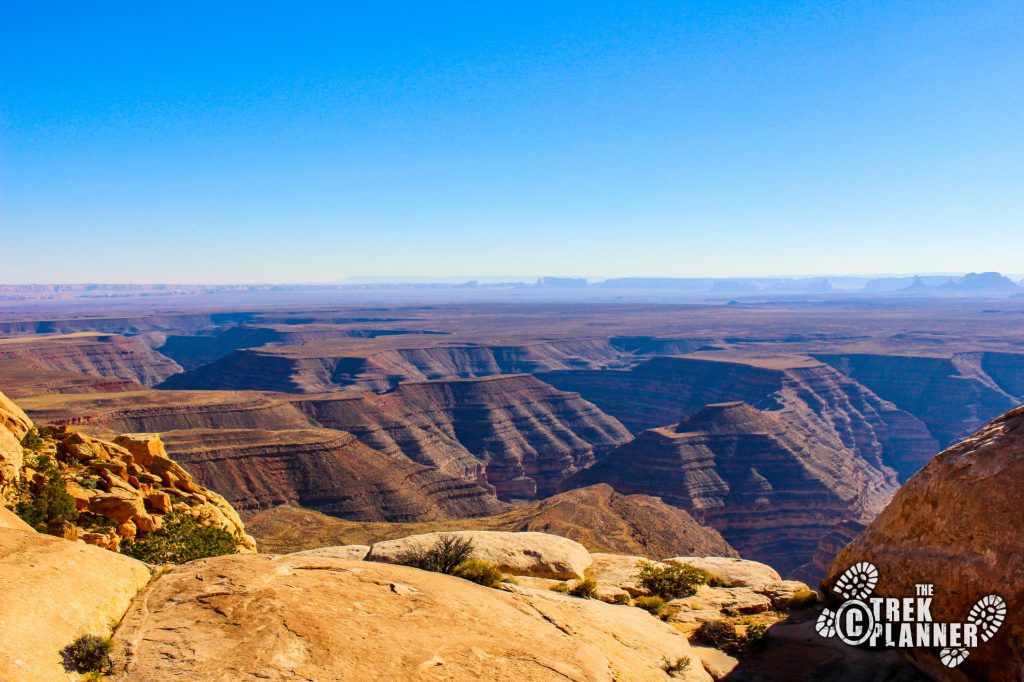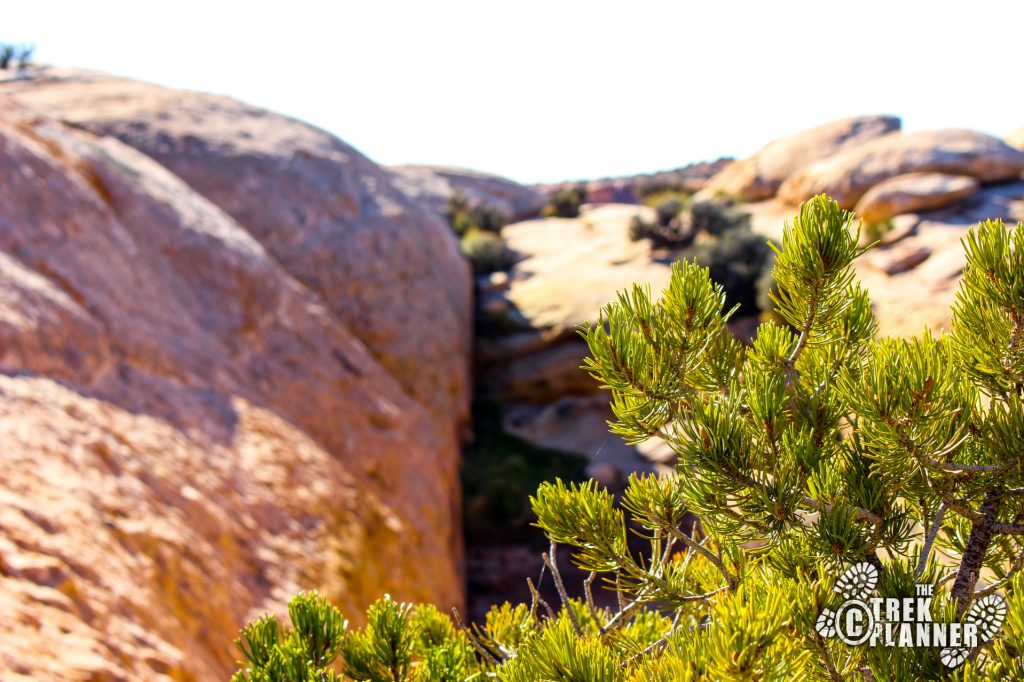 The Return:
Head back to your vehicle.
Personal Thoughts:
Muley Point is not worth a trip by itself.  If you happen to be driving through Moki Dugway or Mexican Hat and you want to do something different then I would highly suggest you take the short detour here.