Review
MSR Whisperlite Camp Stove
I was looking at compact camp stoves for some time now.  I eventually decided on the MSR Whisperlite just because of the sheer amount of good reviews I saw on it.  I didn't know much about it beforehand but in the end I was glad I did buy it!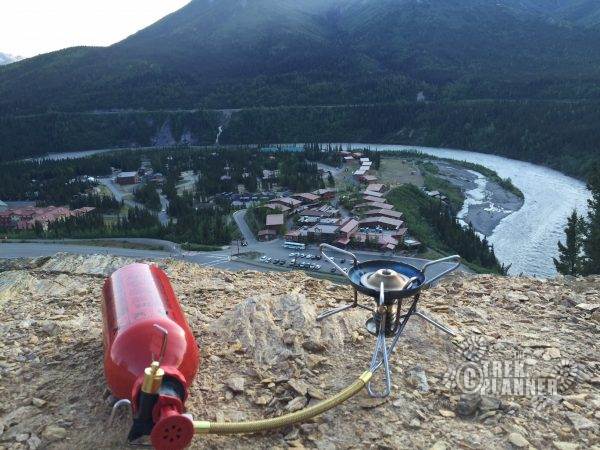 When I first bought the stove and opened it, it looked complex and confusing.   Hoses and odd-shaped metal pieces are all over the stove but after a few minutes of playing around with it, my confusion ended and I was happy with the overall design of it.  The design is very compact for those who want a good size stove to use while backpacking or camping but don't want to bring a big stove unit.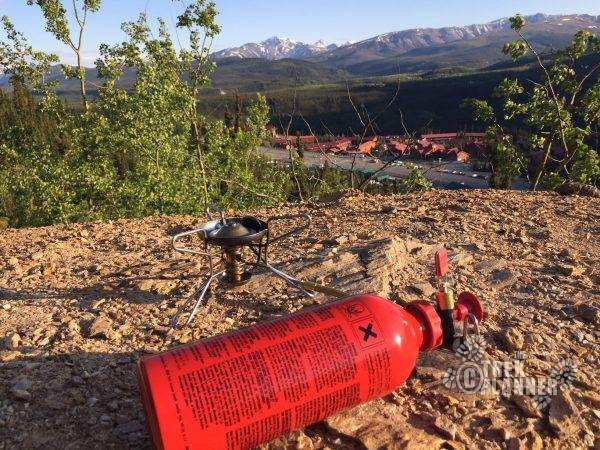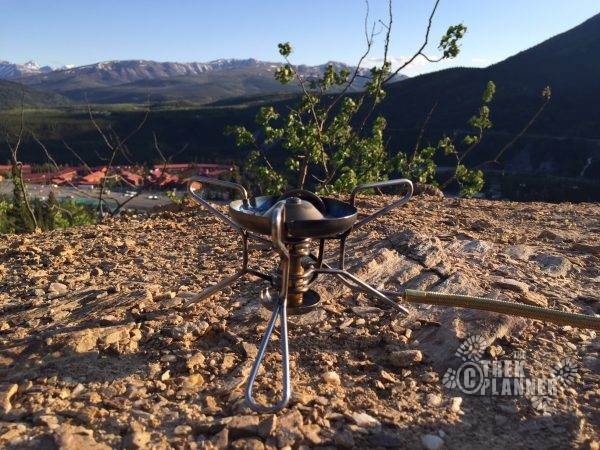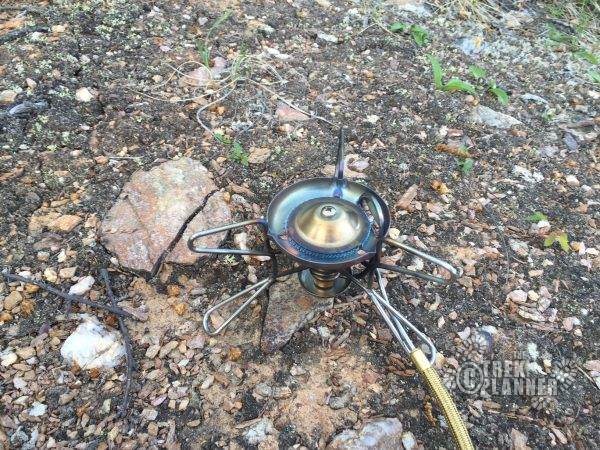 How does it work?
Simply fill up the MSR fuel bottle (not included) with white gas and then screw on the attached pump.  Tighten the pump control valve to fully close it.  Unfold the stove and make sure the legs are sturdy.  Set up the stove on a level location and away from flammable items.  Insert the hose into the pump and make sure it has a good seal with the latch attached.  Pump the bottle about 20 times.  Open up the pump control valve to release a small amount of fuel and into what is called the priming cup, then close the valve again.  Make sure you are at a safe distance away and light the fuel that was just released in the priming cup.  This will then engulf the entire stove in flames = this is normal!  This may seem scary to see your entire stove lit up in flames but this process is normal for priming.  Give it about 2 minutes for the flames to reduce.  Then when the flames are reduced, turn the pump control valve a half a turn to release more fuel.  When the flames turn blue, turn up the fuel and then you should be ready to get cooking.
This was a confusing process to me but after doing it a few times I felt comfortable.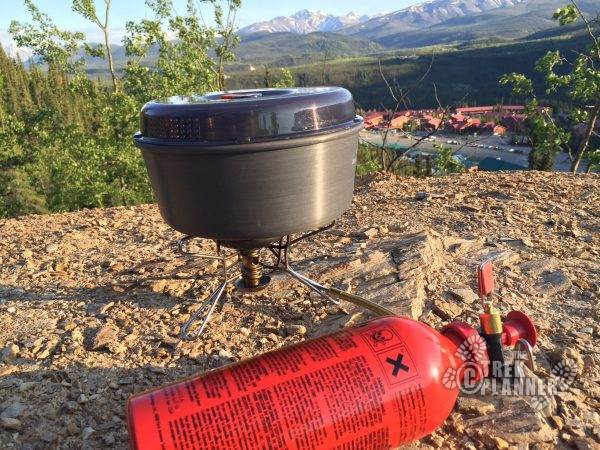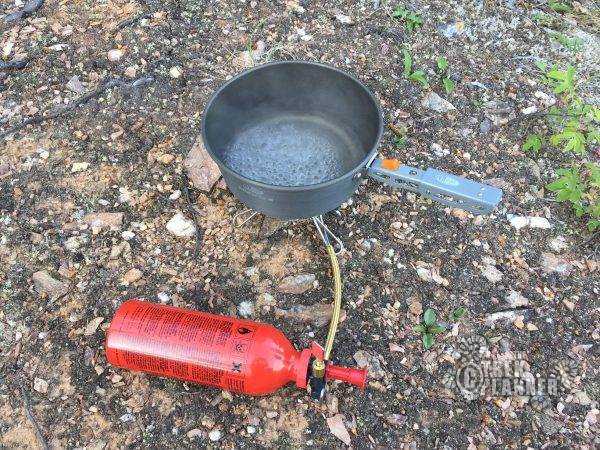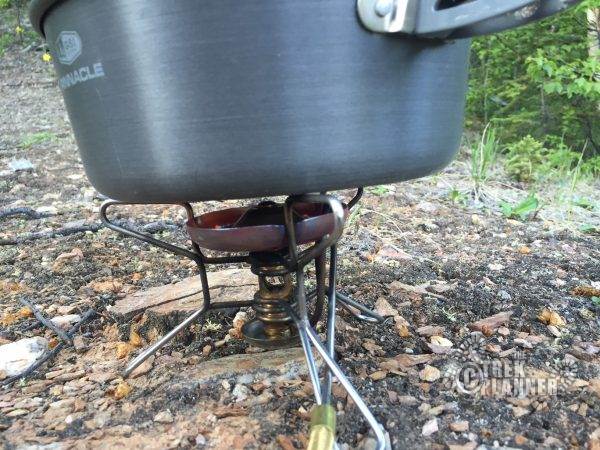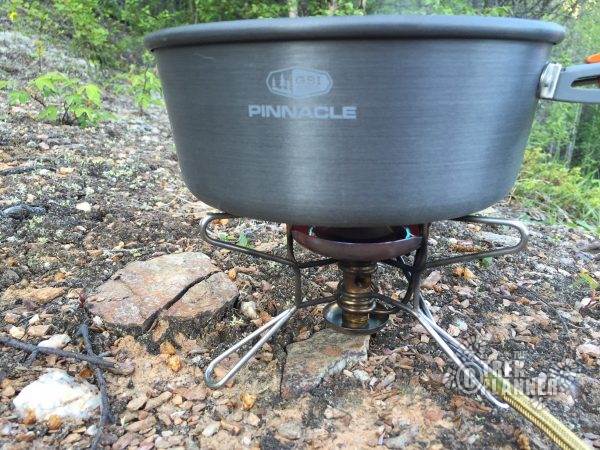 Testing
I tried boiling water as the first test and was surprised by how fast the water began to boil.  I was using my simple camping pot and filled it about 1/3 full of water.  After a few minutes it started boiling and I was on my way to cooking some ramen!
My next test was cooking some eggs and potatoes.  I turned down the fuel so that I was only getting low heat.  I knew the potatoes would take a while to cook so I was curious to see how burnt the potatoes would be if at all.  Come to my surprise, the potatoes weren't burnt and they cooked pretty well!  The eggs turned out fine too but I was cooking them separate.  You can easily turn up or down the heat with the help of the pump control valve which is attached to the pump of course.  It can REALLY pump out some great heat so be careful when you are adjusting the valve.
Conclusion
I'm happy with my purchase and am glad the Whisperlite is part of my regular camping gear.
If you are looking for a great camping stove that won't take up too much space then the MSR Whisperlite is your stove!
Cost
The Whisperlite stove retails for about $90.00.  MSR fuel bottles are usually sold separately for about $15-22 depending on the size (anywhere between 11 oz, 20 oz and 30 oz). 
Positives
Compact yet powerful and versatile
Negatives
Not so simple flame lighting system. It can be confusing at first to learn how to light it.