The Trail:
A little while ago, The Trek Planner was invited to help explore, document and take samples of a mine in Eureka Utah.  We had full permission to do this and of course, we couldn't say no to such an exciting opportunity!  I will not be sharing the location or the names of the mines we were exploring.
We started off for Eureka in the morning and got to the mine shaft just before 11am.  We rigged up a ladder and rope system and took turns rappelling down into the mine.  The ladder was used to go down the first 20 feet until it met up with the haulage tunnel where we continued to rappel down to the bottom.
It was probably a 140 ft rappel to the bottom of where we would wait for everyone else to join us.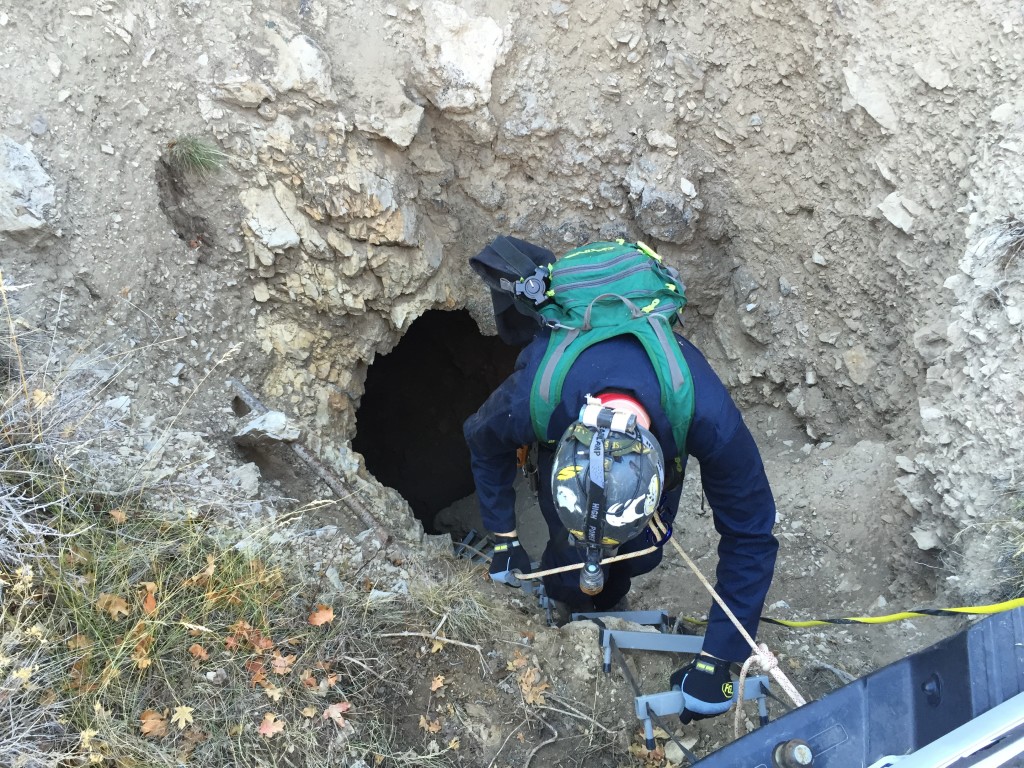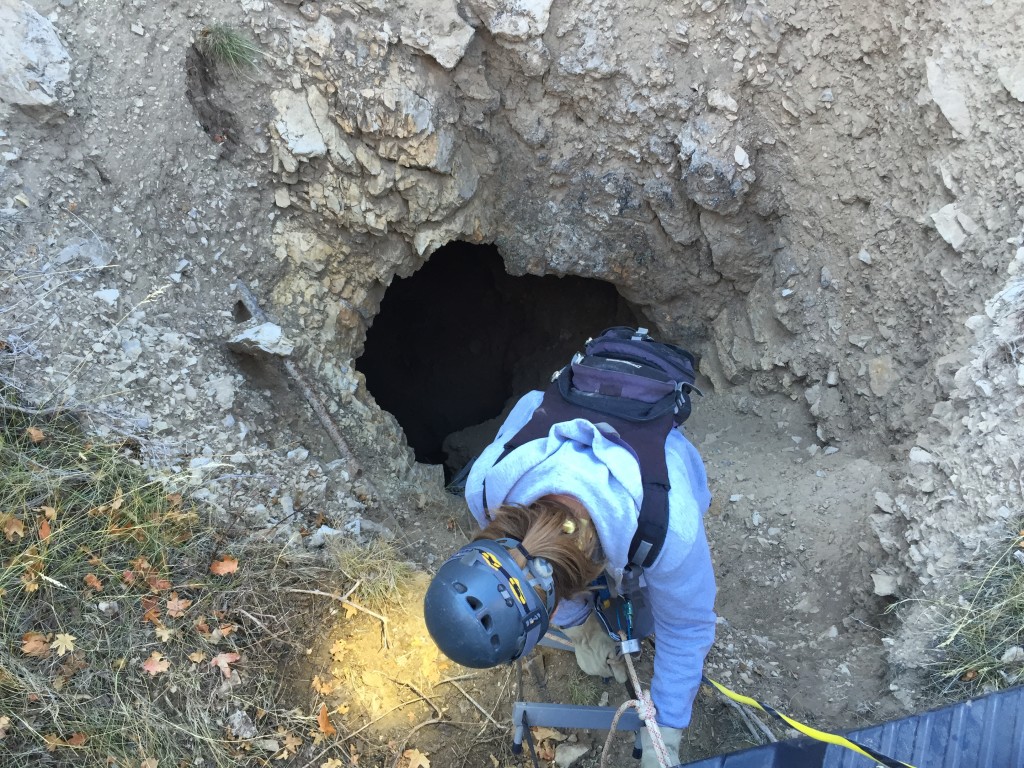 At the bottom, the mine opened up in these large stopes that went on for several hundred feet.  There were side tunnels to be seen and explore and we spent all of our time checking them out and documenting the entire trip.
The first stope extended several hundred feet across and dropped down to a lower tunnel level which was exposed.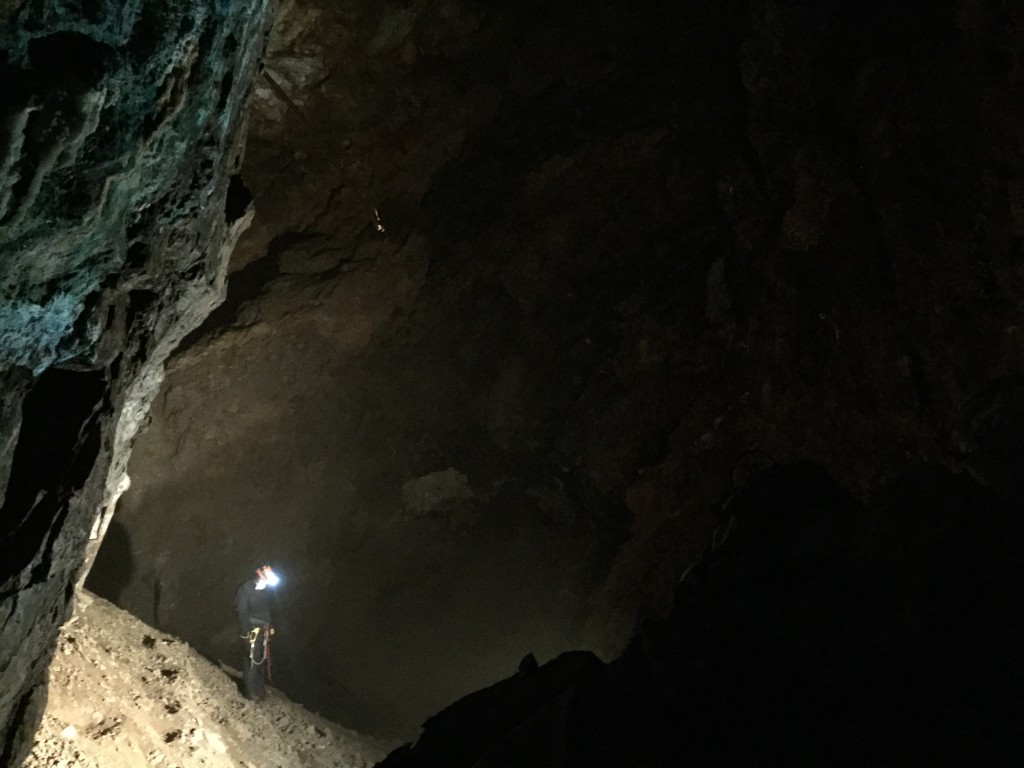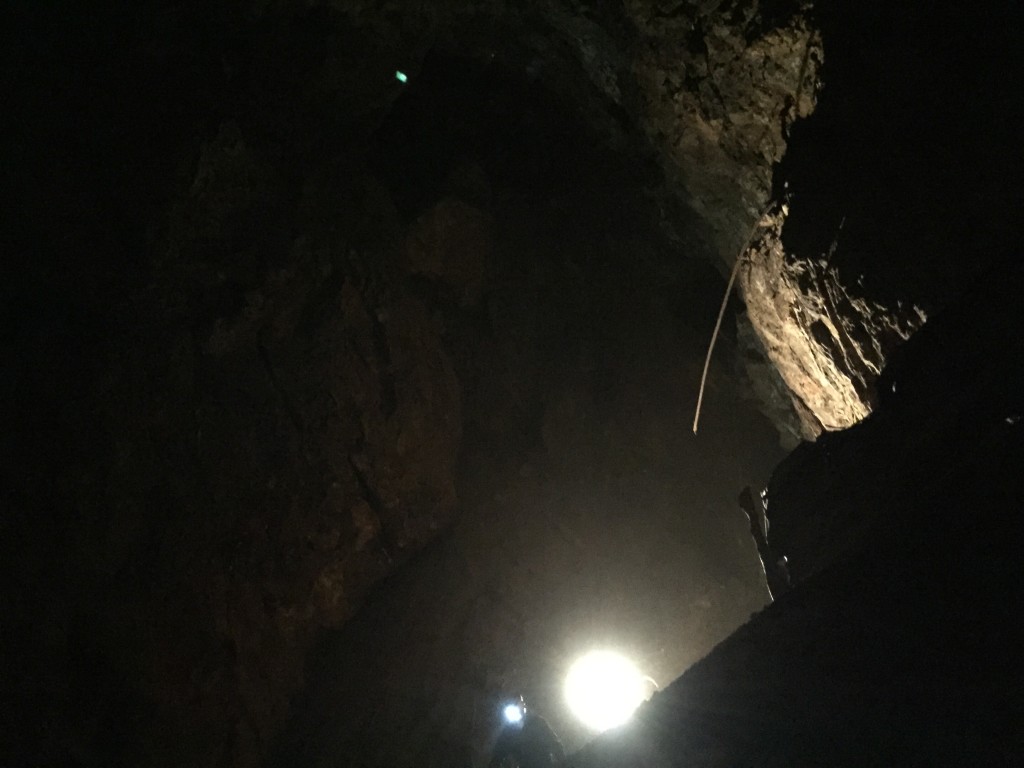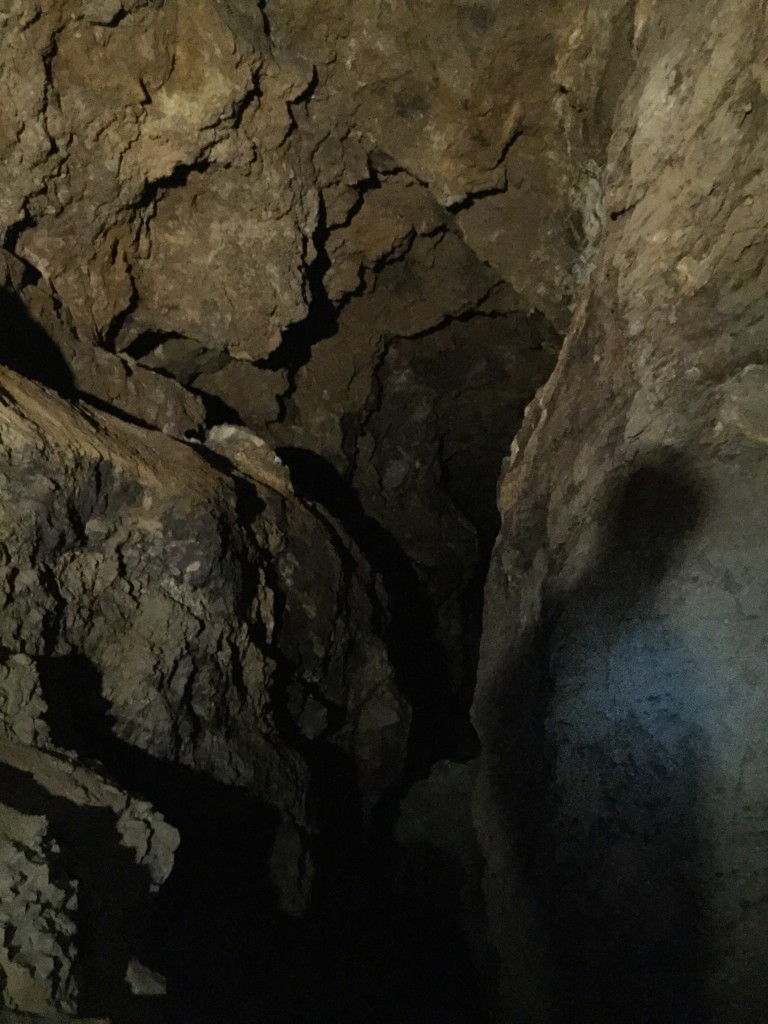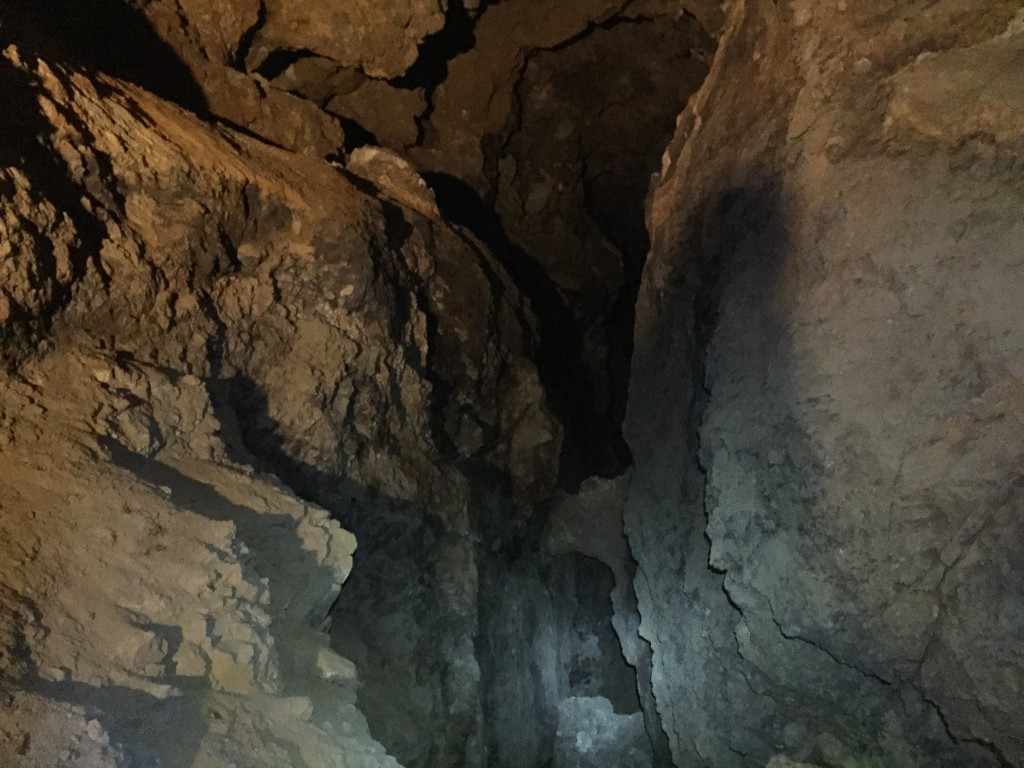 Also in the first main area we discovered two old destroyed cars.  These cars were apparently used by some of the miners to jam up a vertical shaft – obviously, the cars didn't jam and they fell straight to the bottom of the shaft.  When we looked up the vertical shaft we found large rocks and wood pieces instead.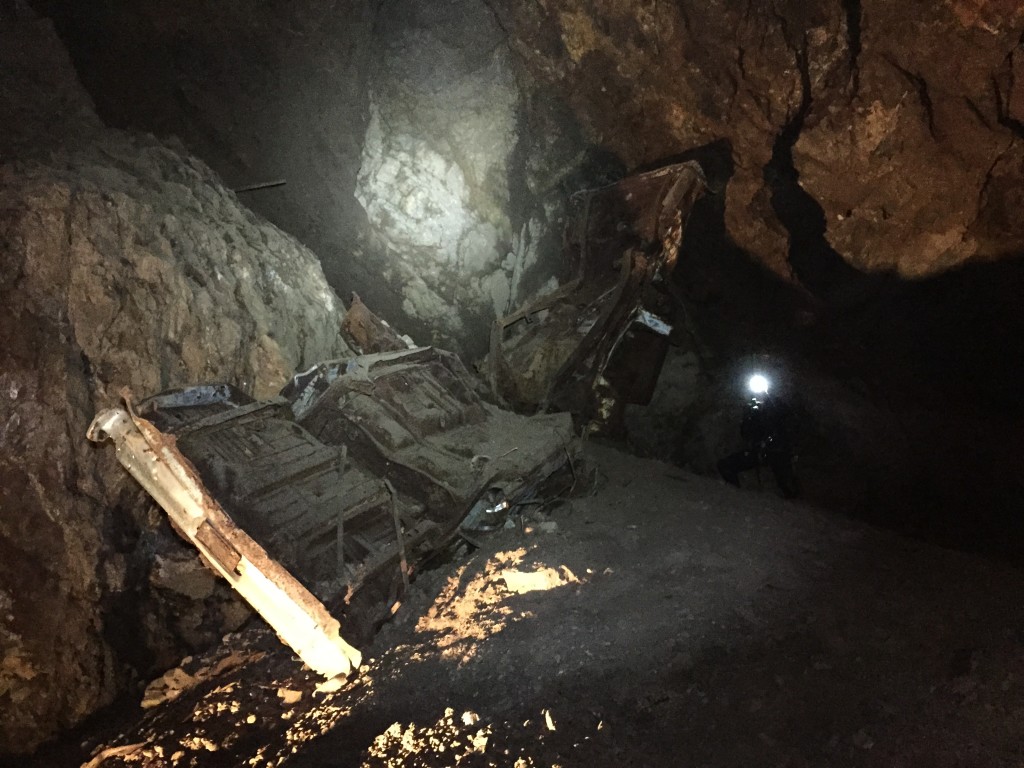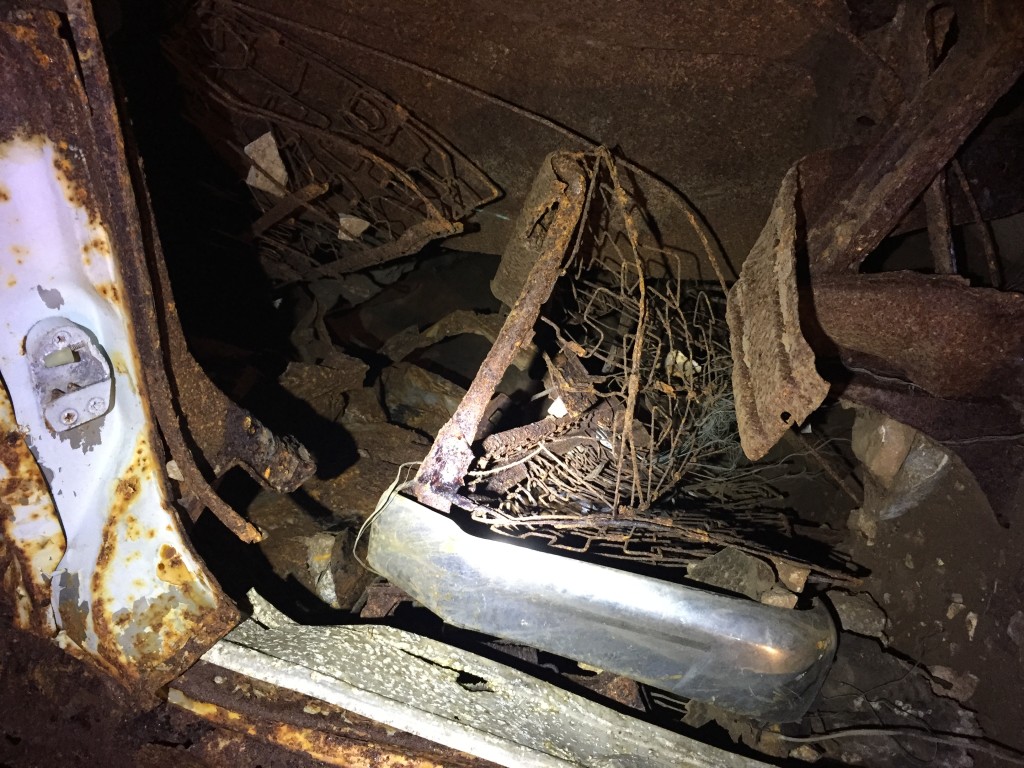 The main objective of our adventure was to take rock samples and explore all there was in the mine.  One of the first tunnels we explored was located about 18 feet above where we currently were standing.  We rigged a rope and ascending up to the tunnels.
The tunnels split in several locations and we found lots of old bottles and even a few wooden boxes.  We explored about 600+ feet of tunnels on this level and came back down to the main area.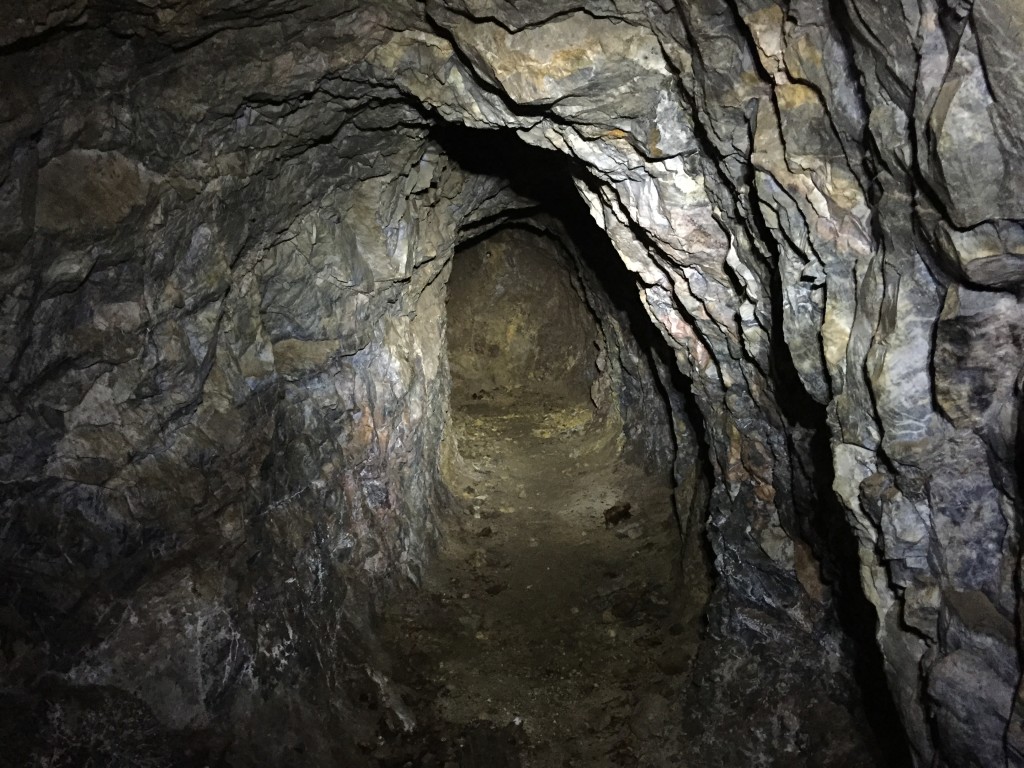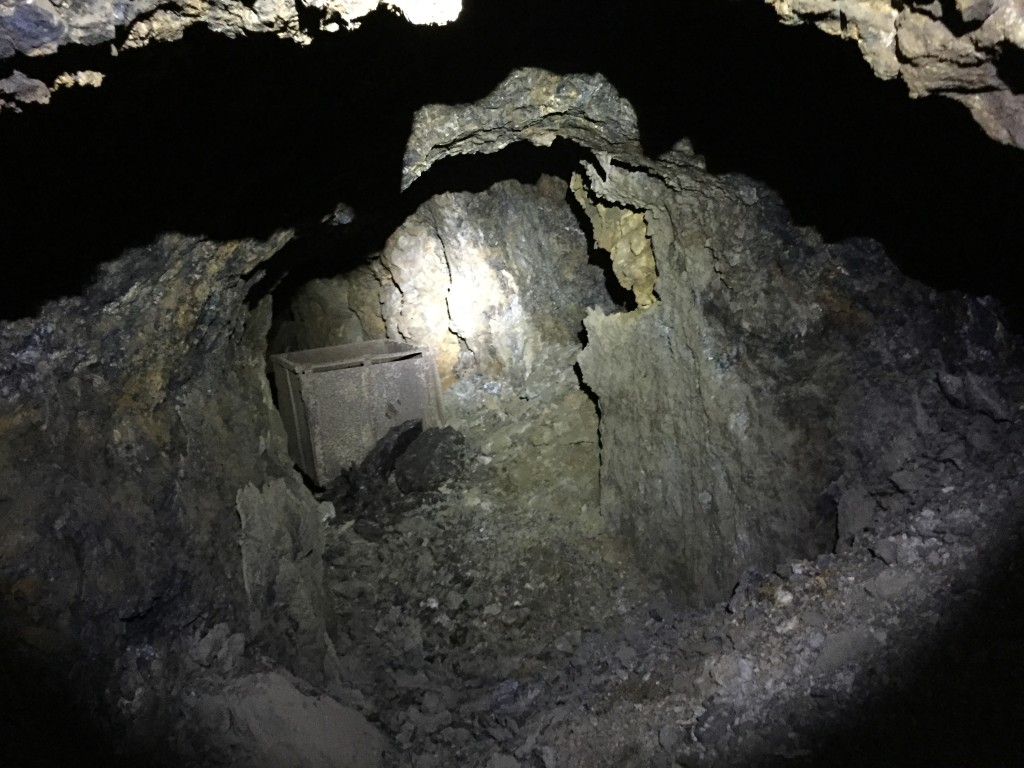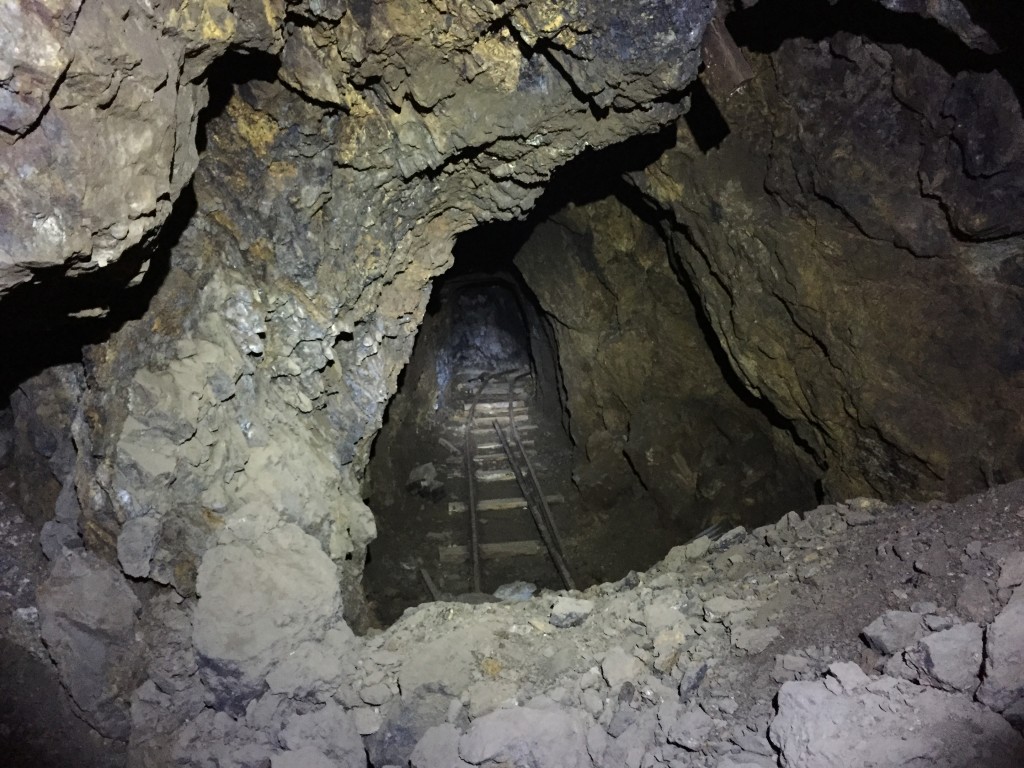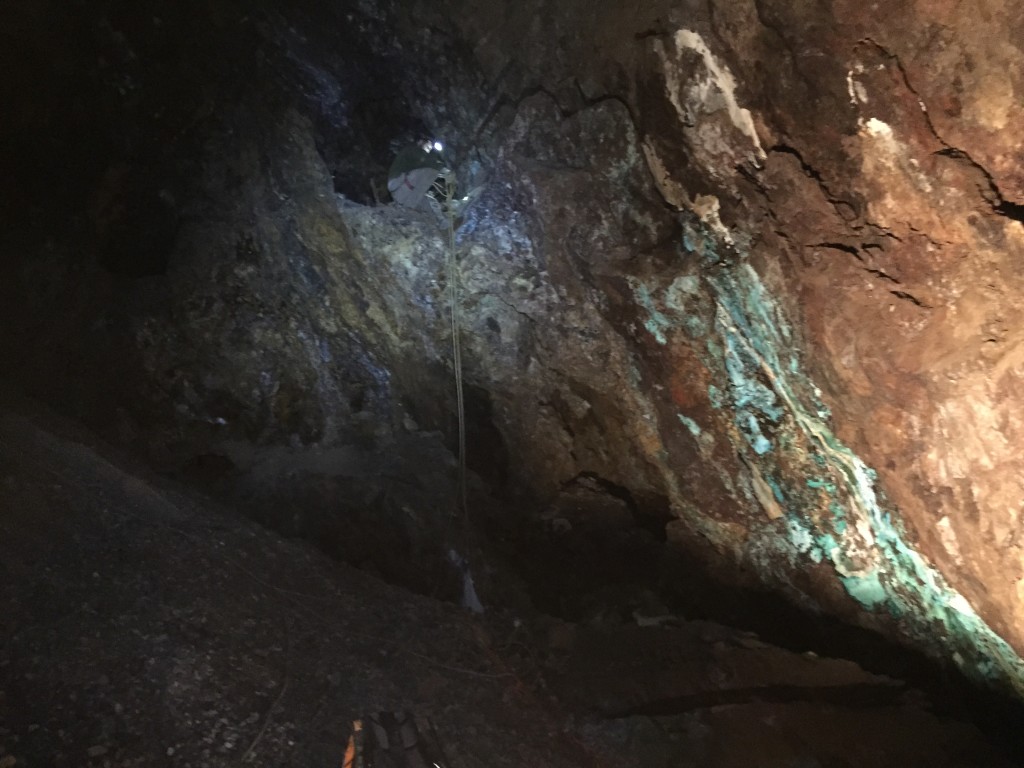 We discovered that we needed to drill some climbing anchors into the rock in order for us to safely rappel down to the next level of tunnels.  We spent a good amount of time making sure our anchors were safe before any  of us went down them.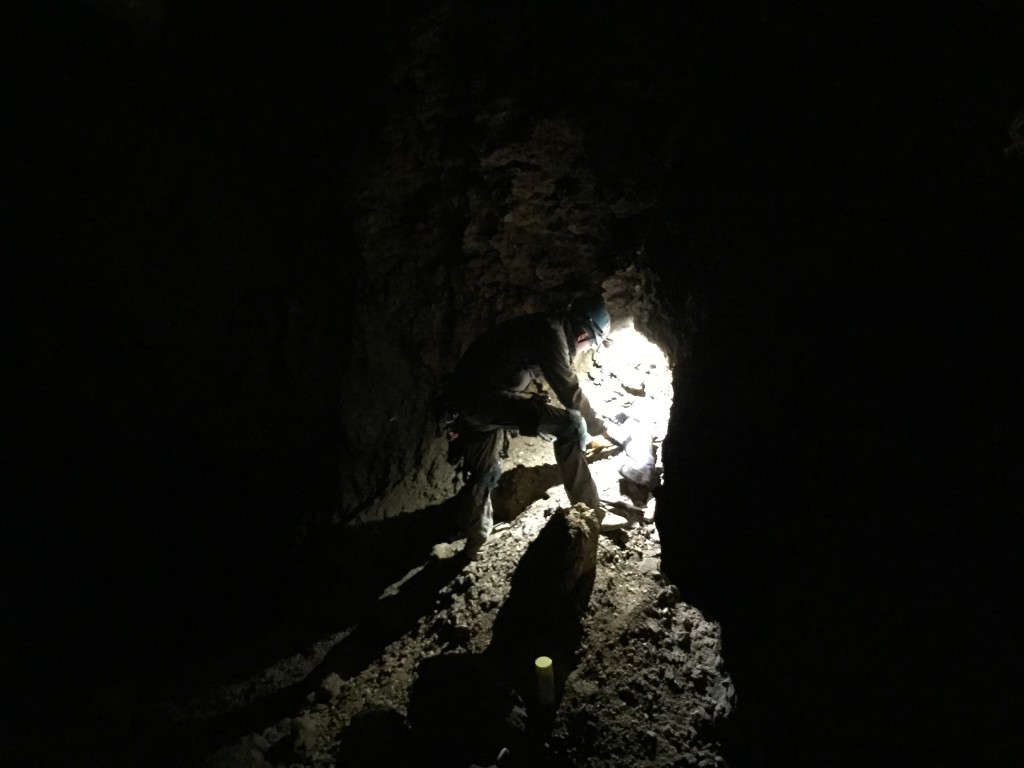 Once at the bottom of this 25 ft rappel we came to what seemed to be an ore haulage tunnel complete with rails and many more artifacts.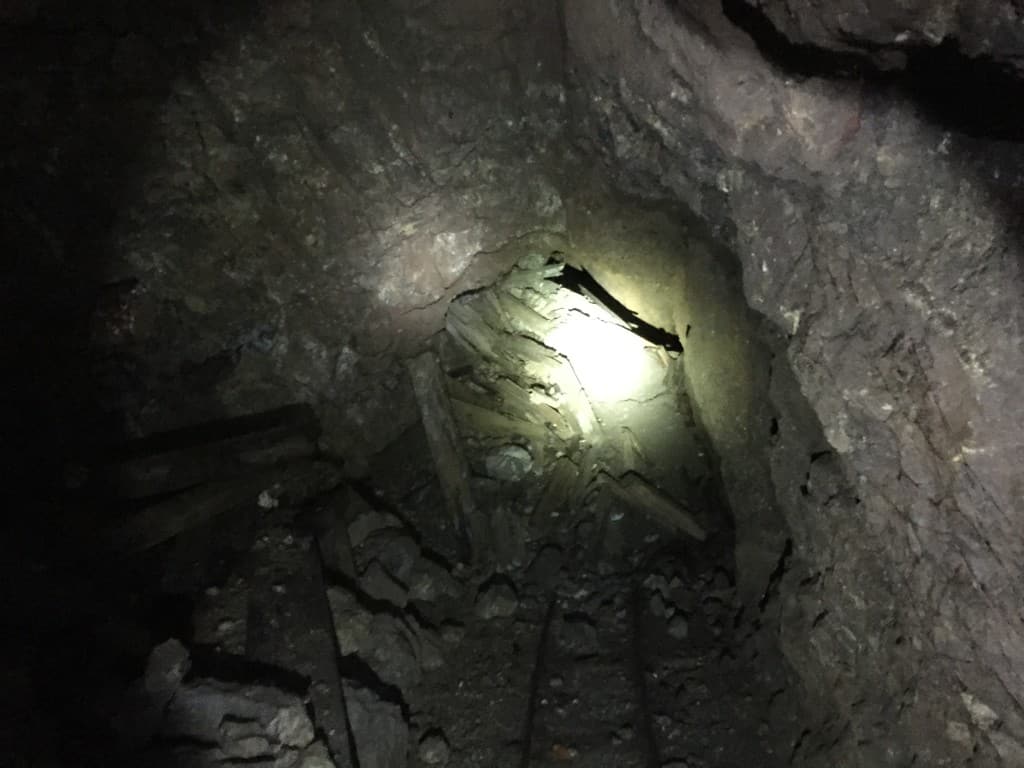 We found an old wooden chest that had some blasting caps still inside.  Blasting caps are used to make the dynamite go boom from a safe distance.
This tunnel went for probably 500 more feet and had some really cool rocks to sample.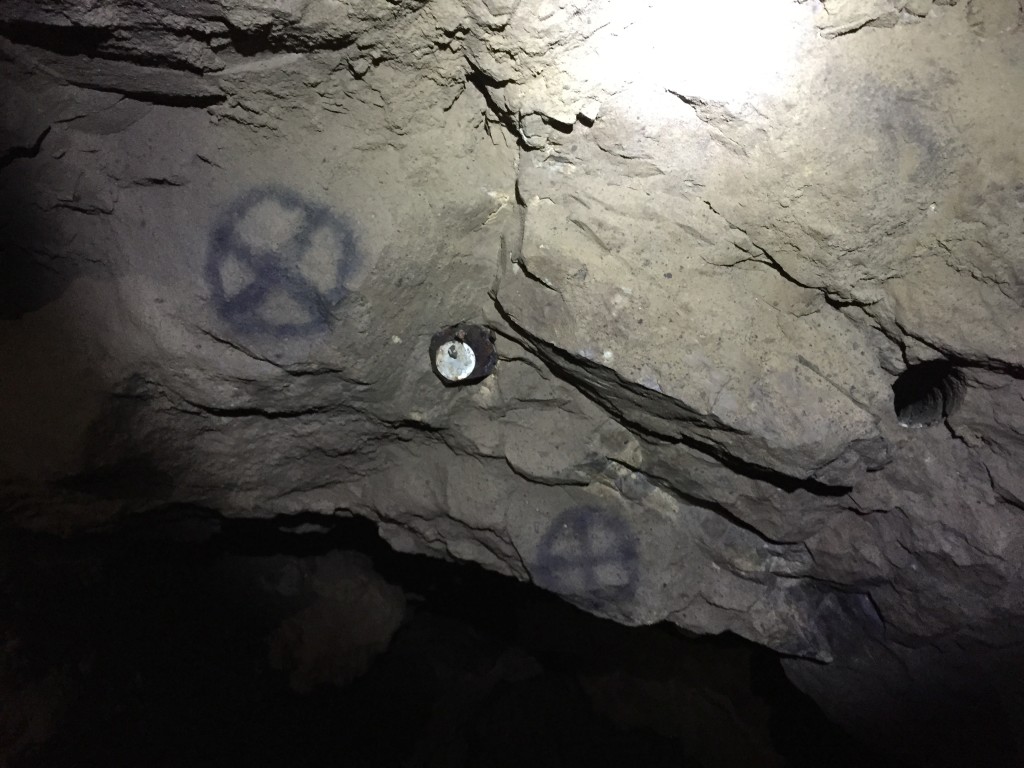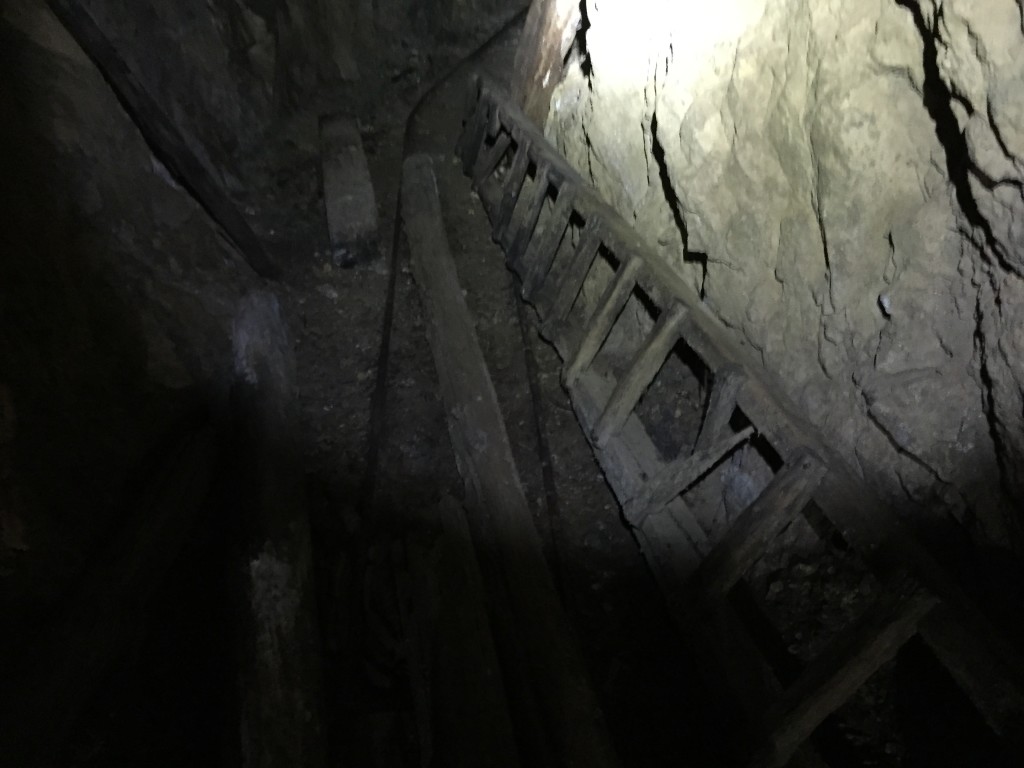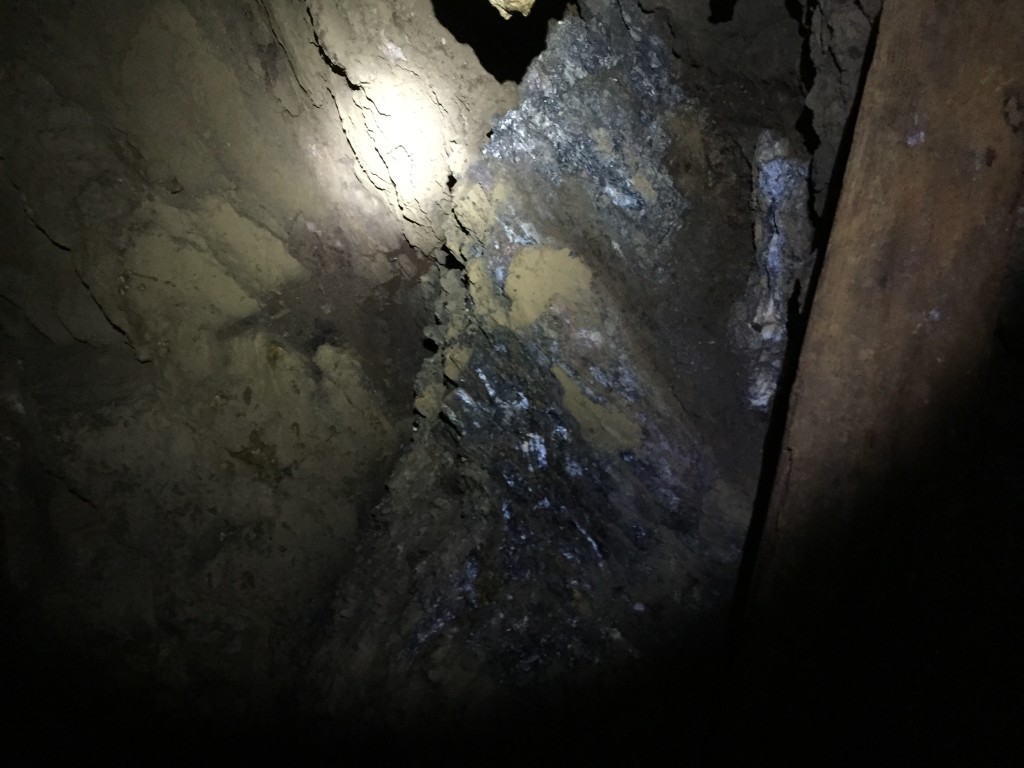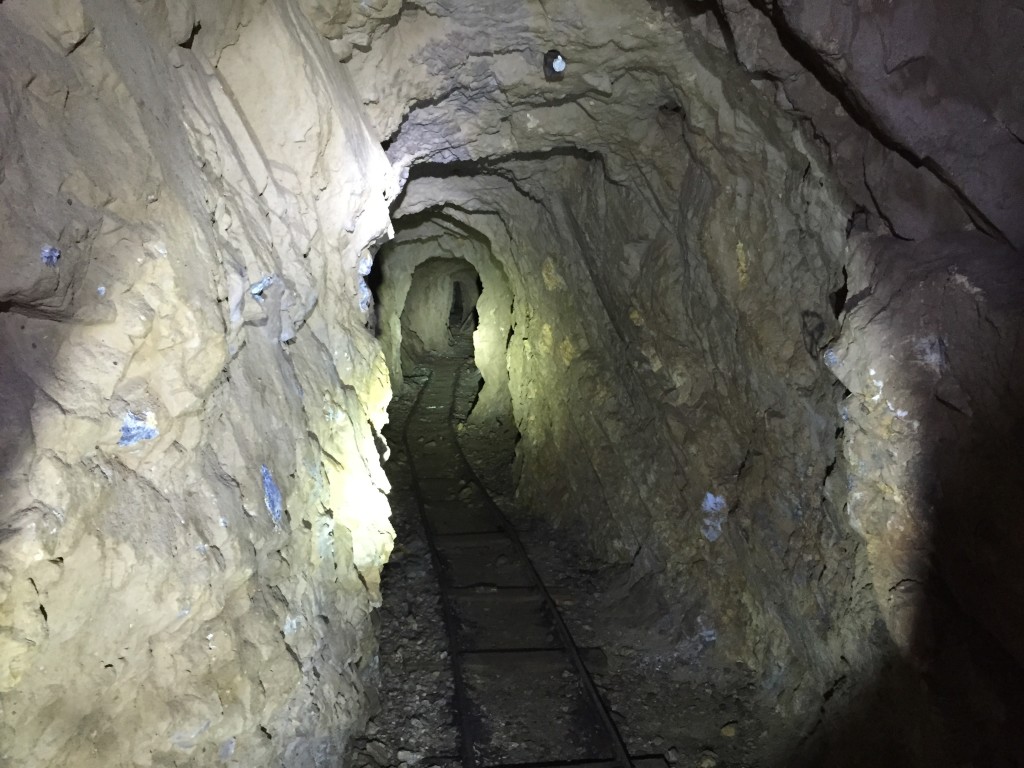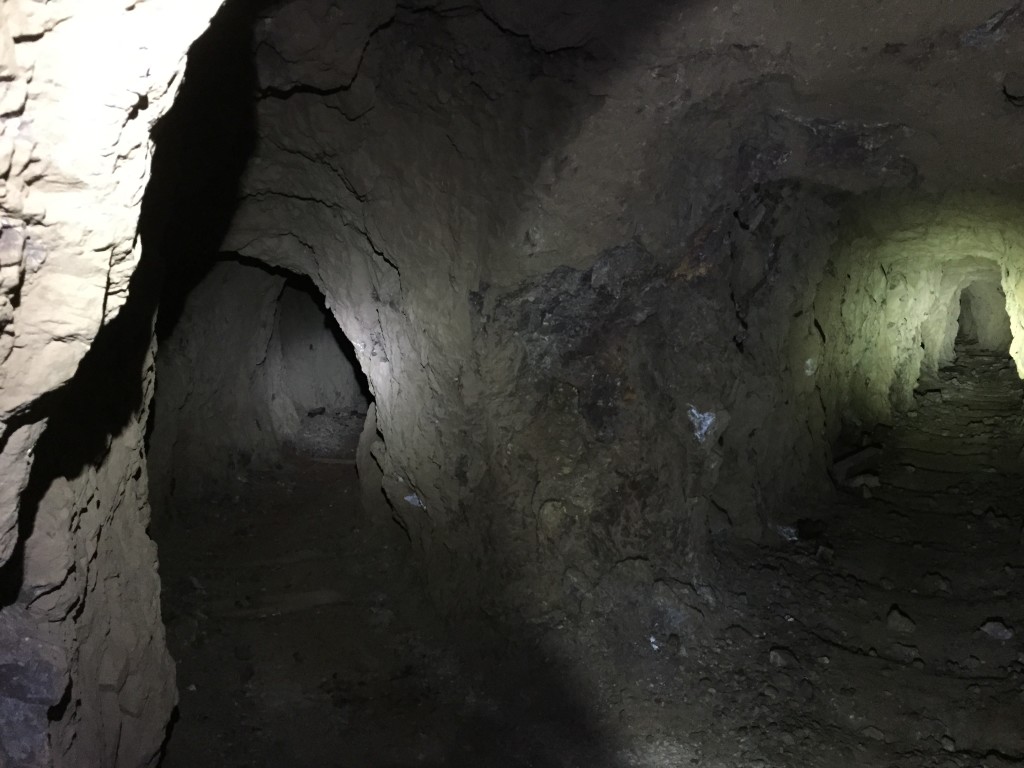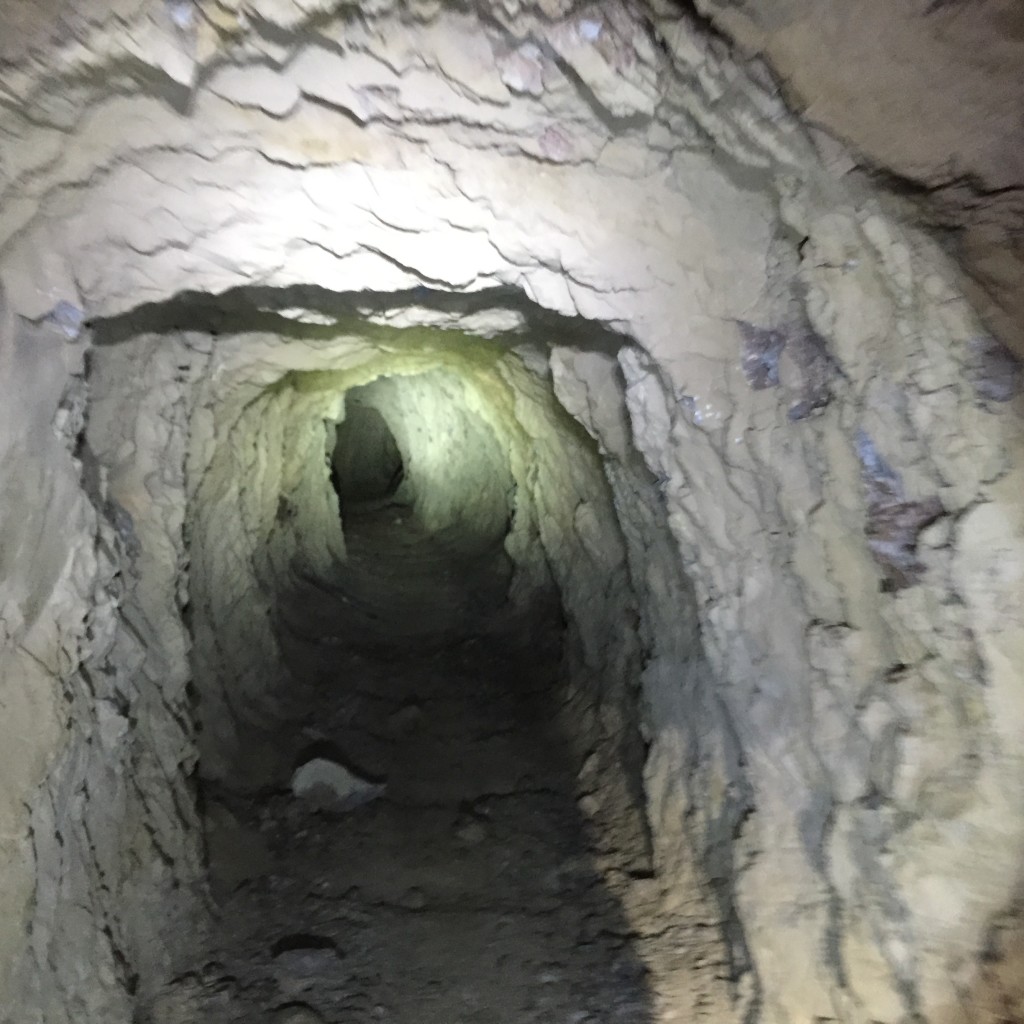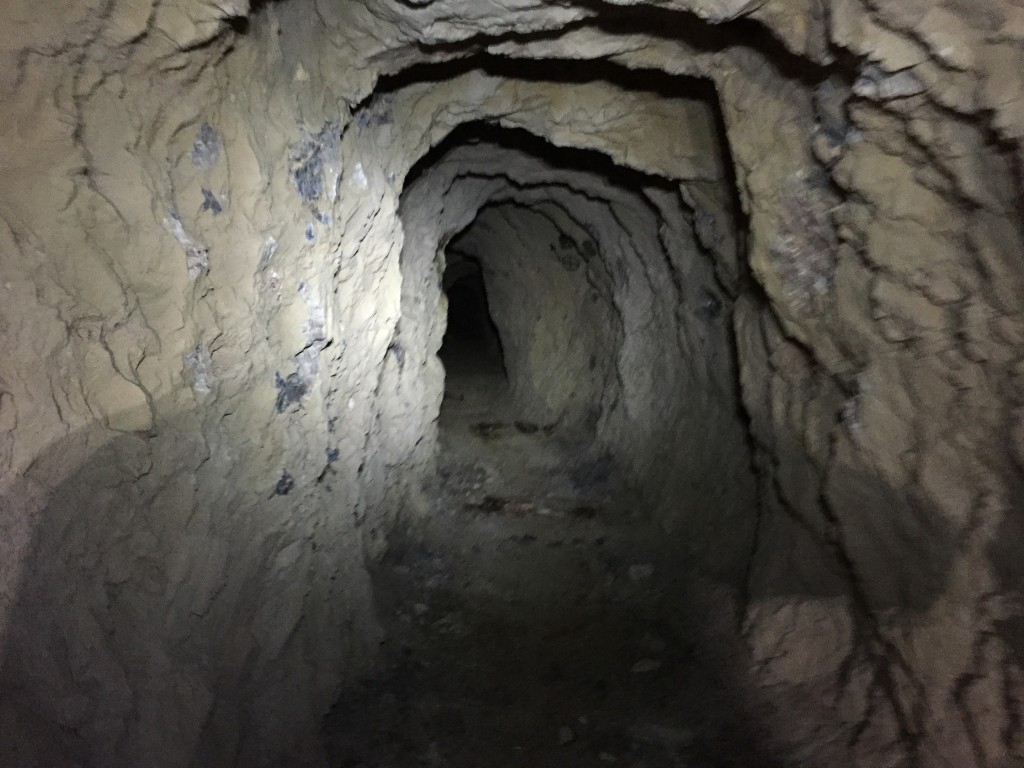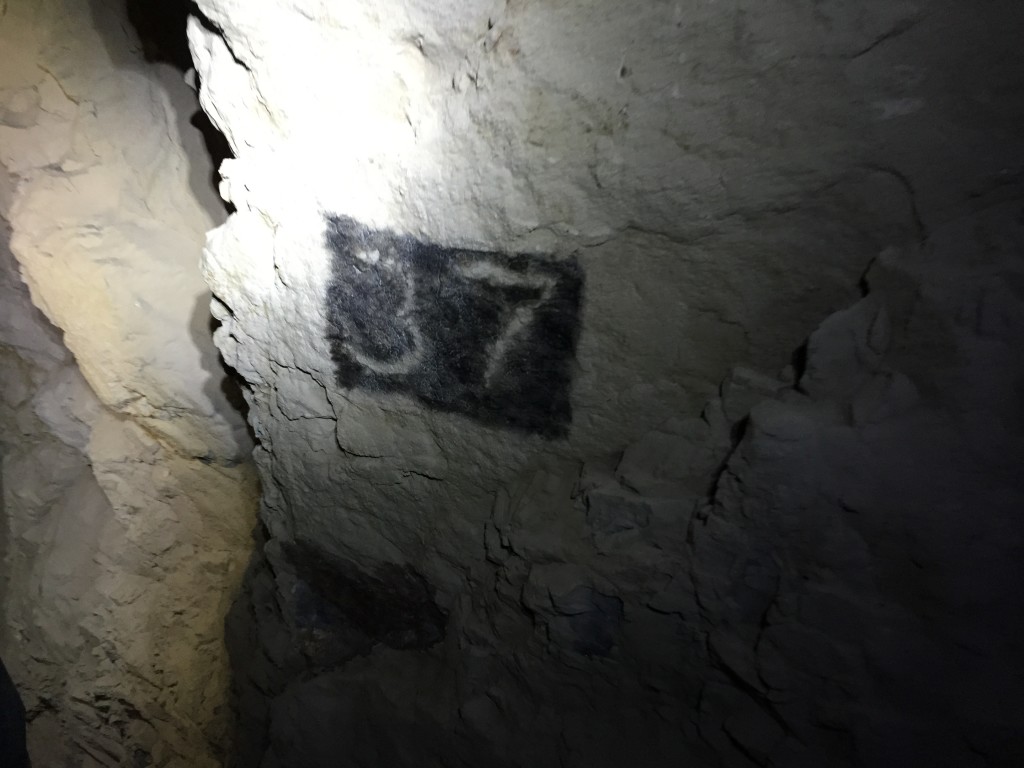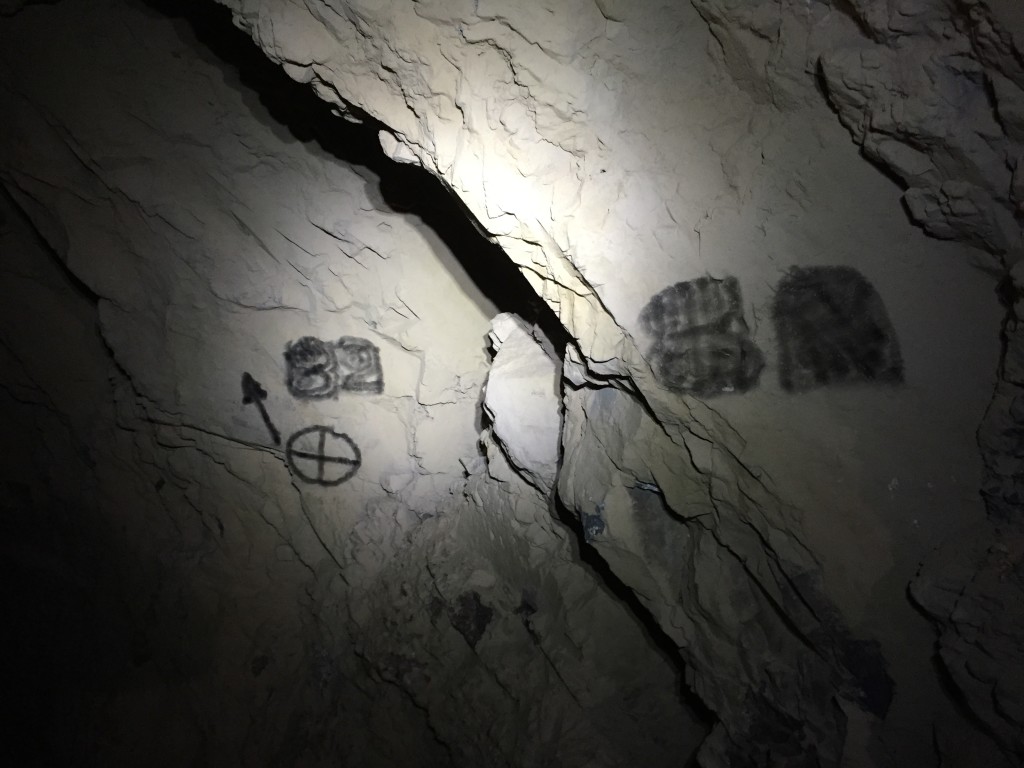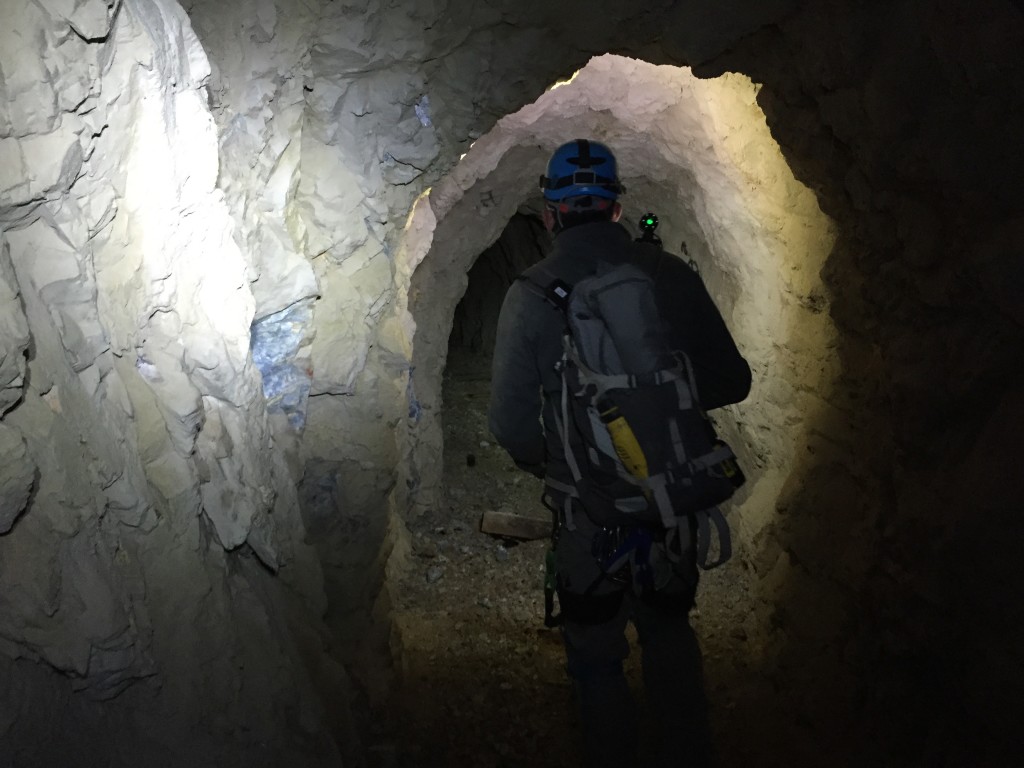 We hit the dead end of these tunnels and came back to explore the northern side.
This level of tunnels were filled with piles of dirt and rock from the above stopes.  Some of the tunnels were completely filled with rock making it impossible to go through but we eventually found an area where we could climb back up to the main stope and continue north (or at least, what I think is north) and into more tunnels.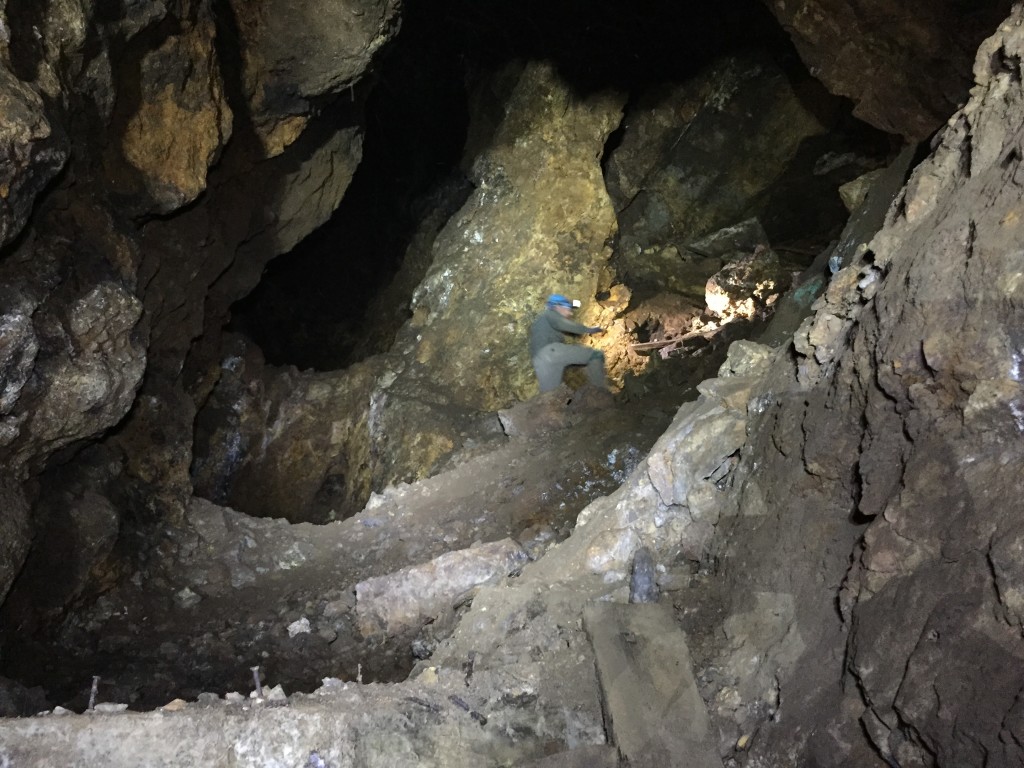 We found more ore carts and several areas where the rocks were many different colors and forms.  Pictures don't do it justice!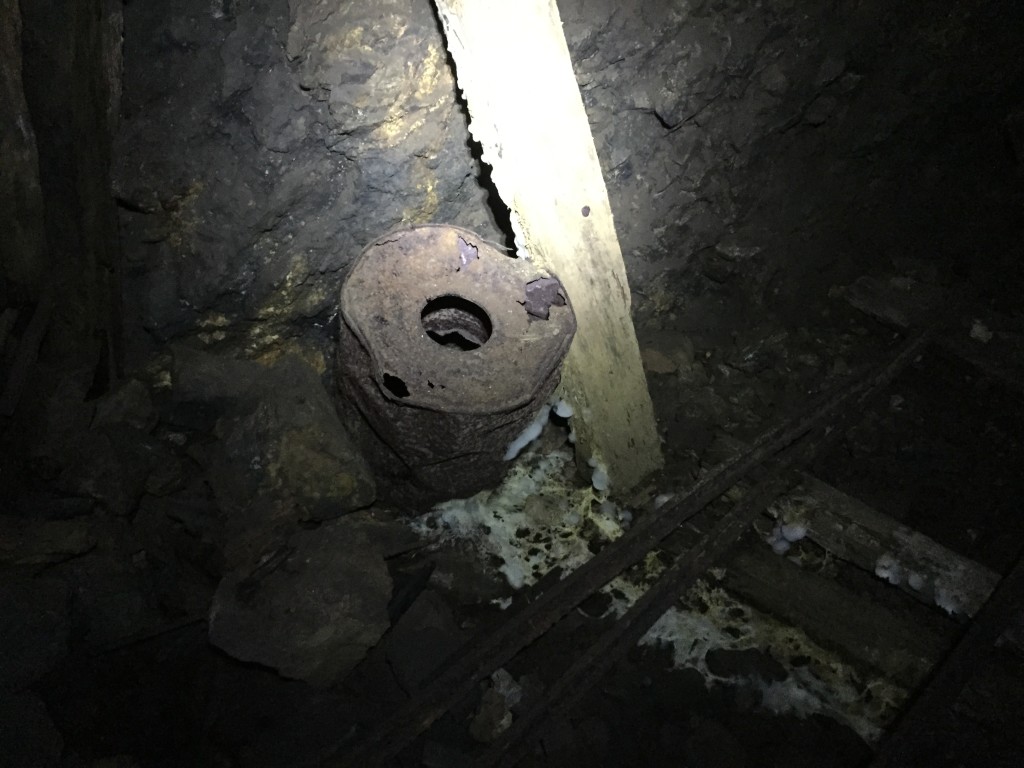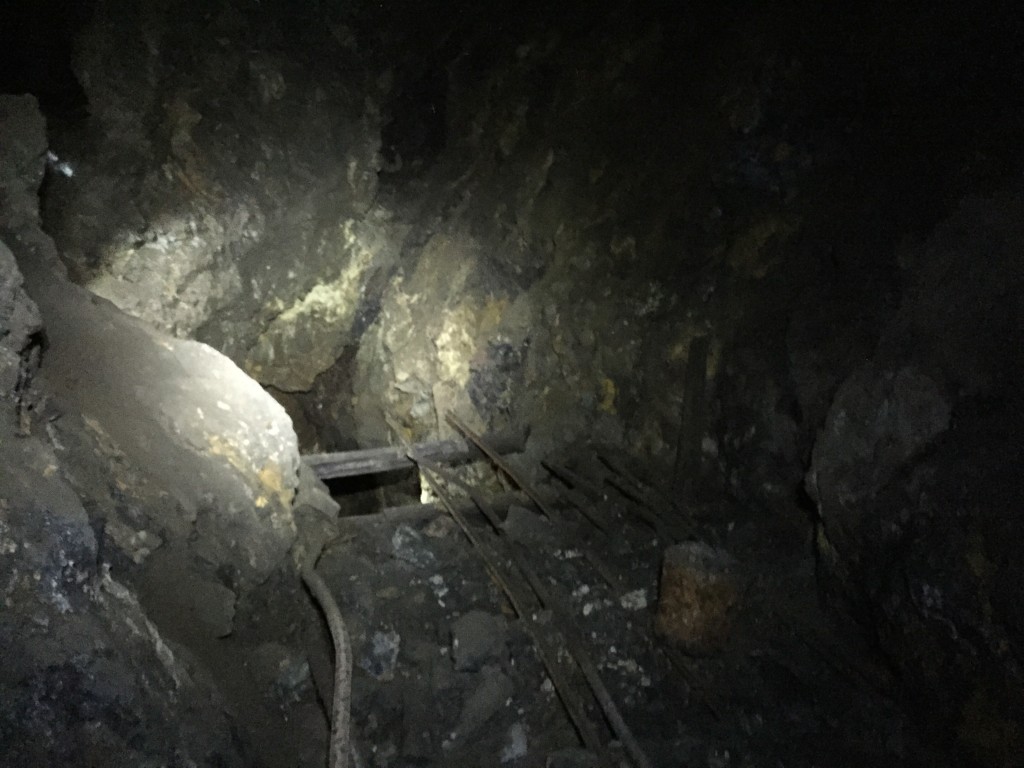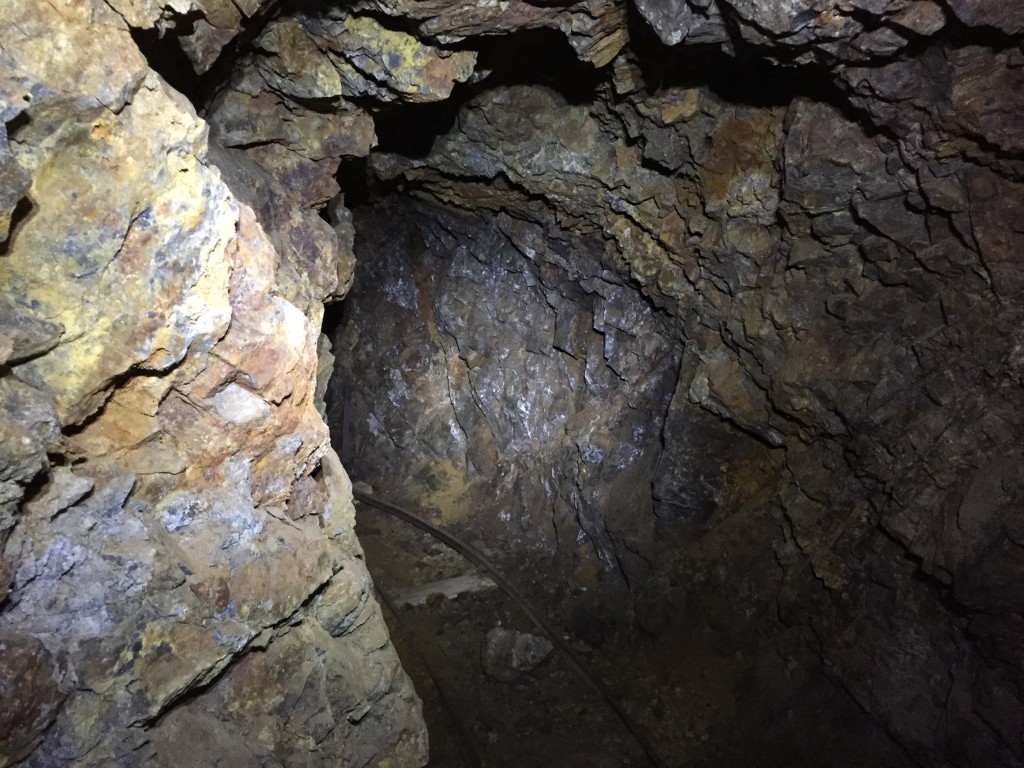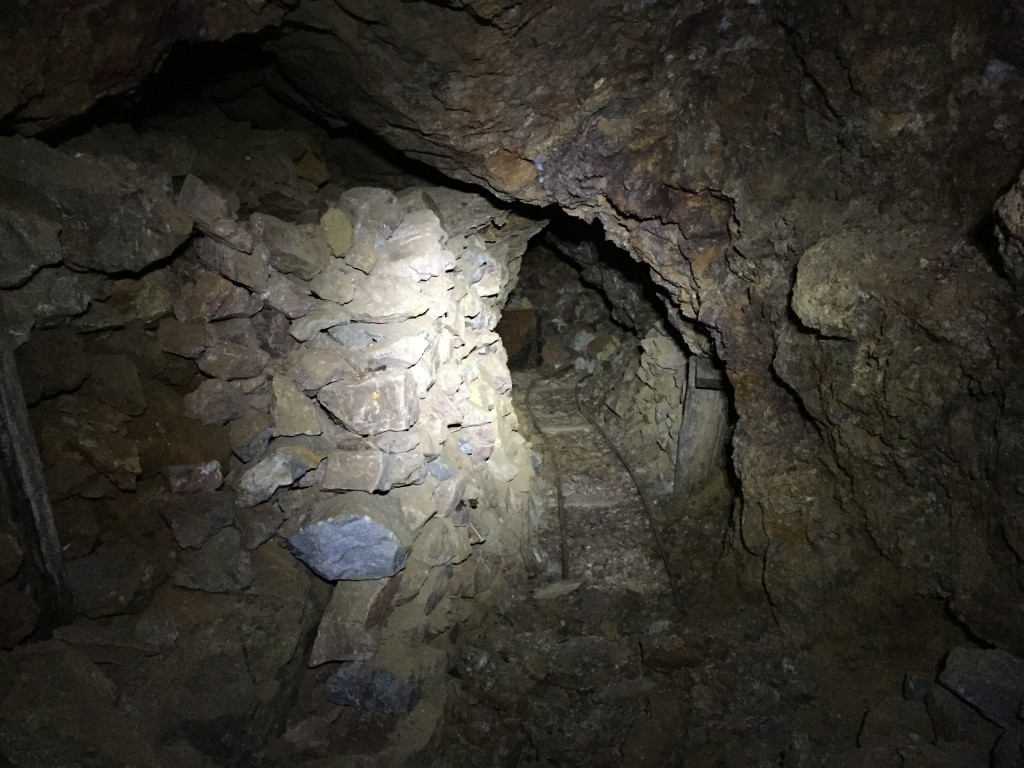 The tunnels twisted and turned until they opened up into another room where we found lots of pack rat droppings.  This area had lots of roof collapses so we didn't really want to spend too much time exploring this area.
I was certain there was a small entrance nearby because of all the evidence of pack rats here.  I spent a little bit of time quickly scouting out where I could feel any outside air coming in but I didn't feel anything.
We decided that we explored all that we could for this visit and we came back to the main area and then ascended back up to the top and was surprised to have dinner waiting for us!  Hot dogs never tasted so good!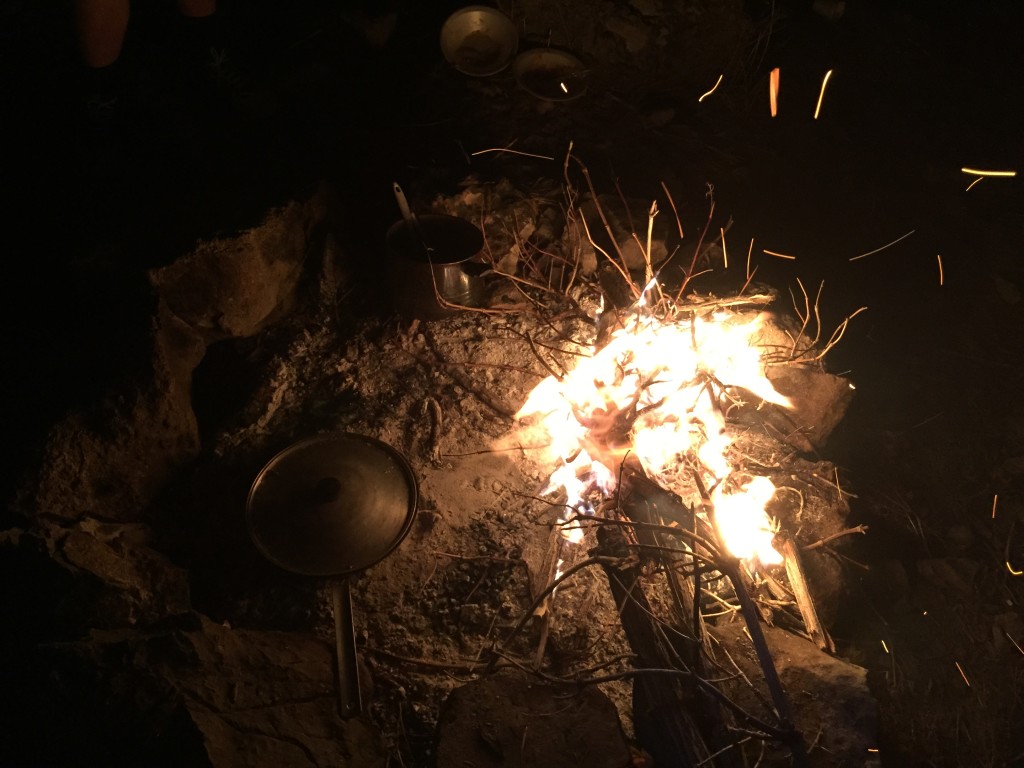 Personal Thoughts:
These mines were really cool even though we were dead tired by the end.  It is always such an amazing feeling once you explore all day underground and then come back to the surface to see the outside world again.