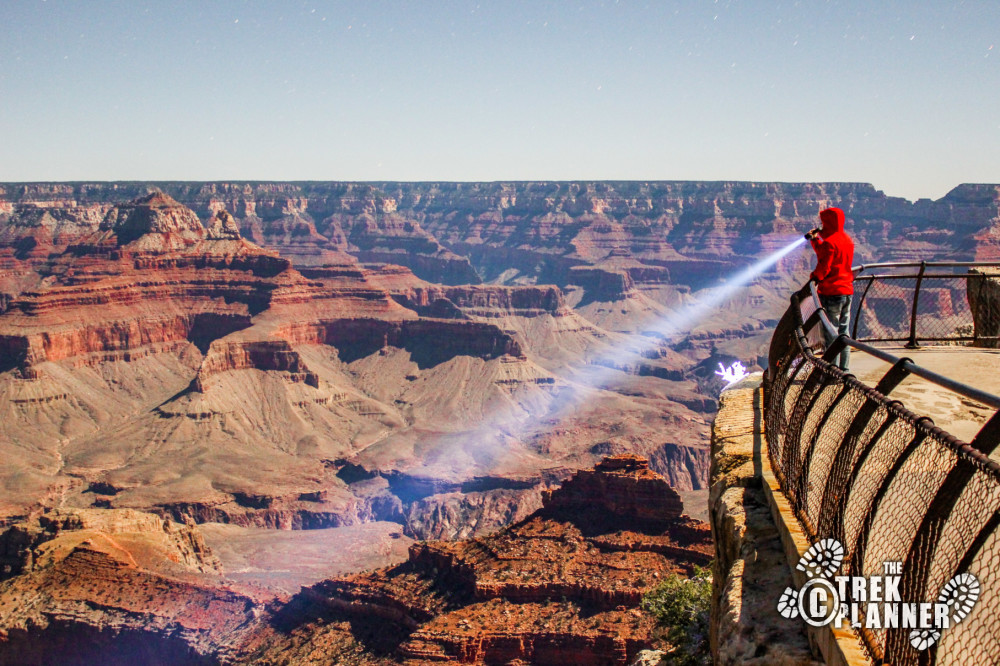 Overview
South Rim Visitor Center, Grand Canyon National Park, Arizona
We walked several hundred yards here
Yes, allowed. Allowed on trails above the rim.
Bring a bottle of water. There are drinking water spigots at the visitor center
Yes. At the Visitor Center nearby
Yes. South Rim Visitor Center is nearby
There are a few campgrounds near Mather Point.
This would be a great place for a picnic. In the Visitor Center area there is a cafe
GPS Coordinates:
Mather Point: 36.06166, -112.10776
Trail Map
Driving Directions
The Trail: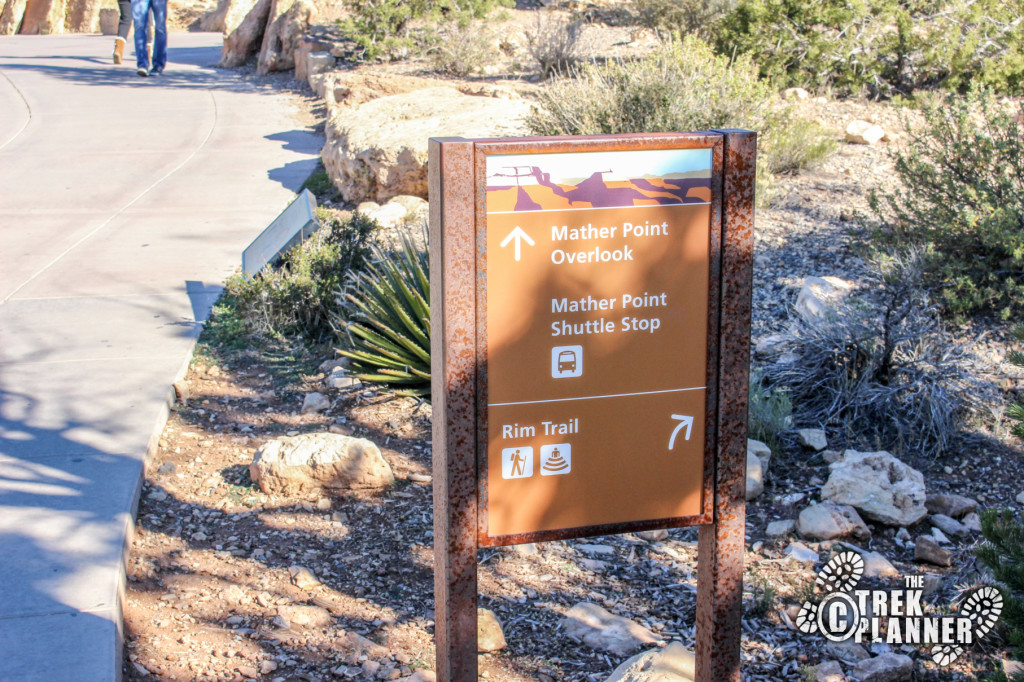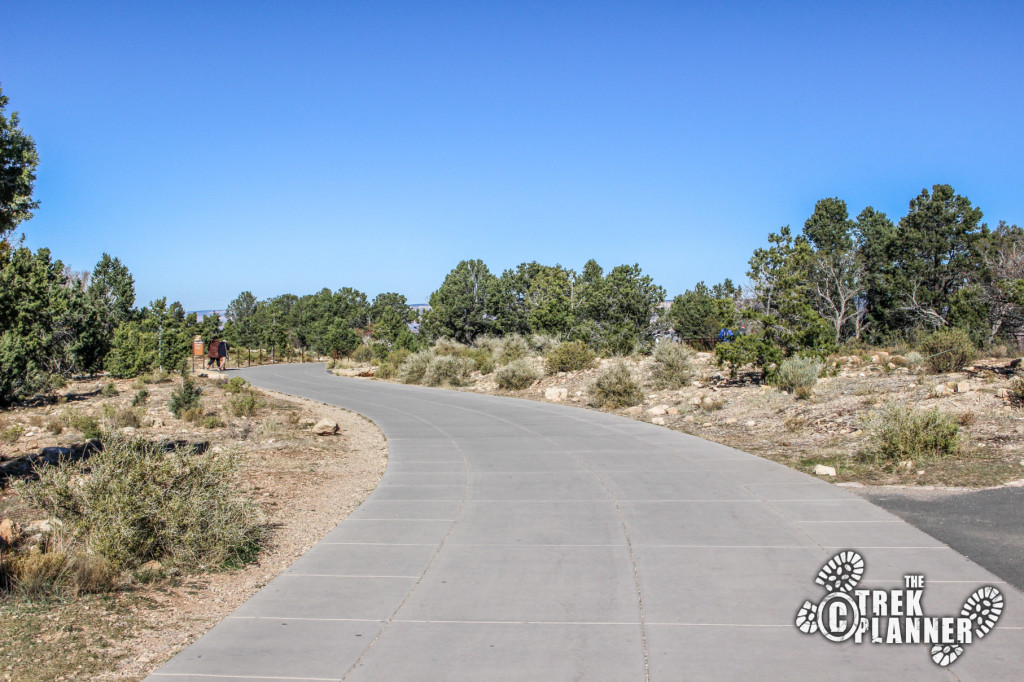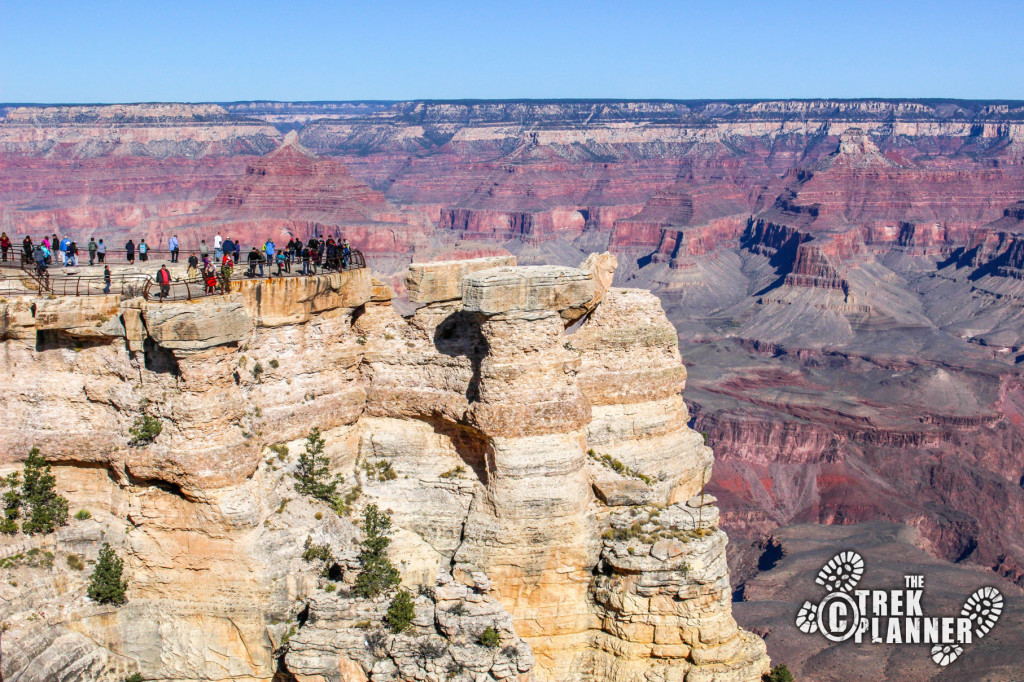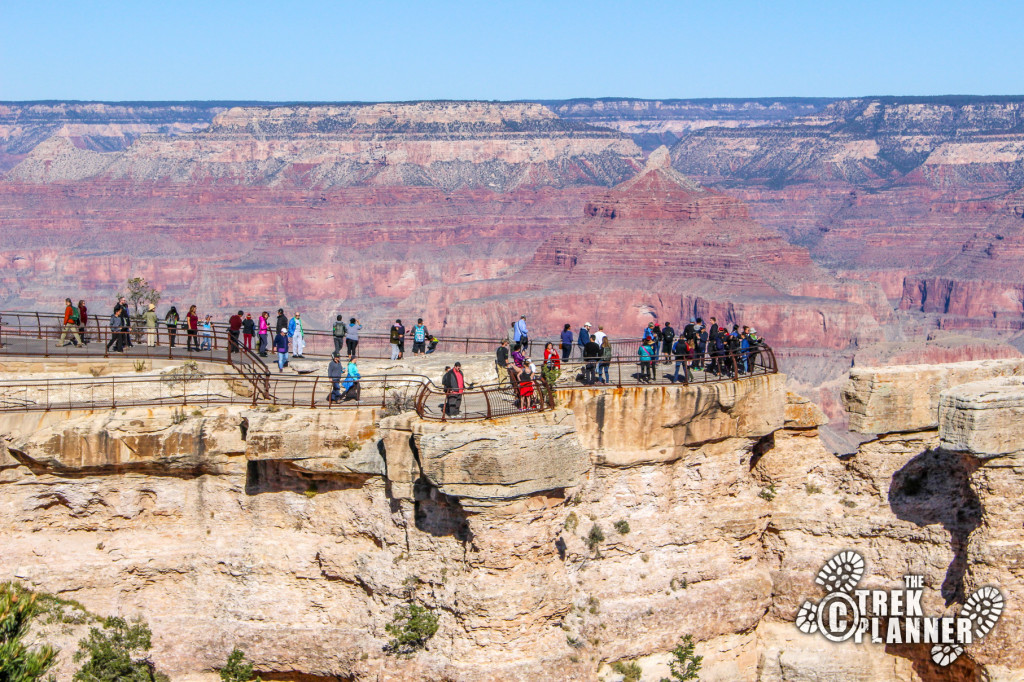 Mather Point offers some of the most dramatic views of the Grand Canyon that you will see while visiting the park.  This seemed to be one of the most popular overlooks on the southern rim of the Grand Canyon because it is easily accessible and located right at the South Rim Visitor Center.  All of the paths to the overlook are cement and have both stairs and ramps so even if you have a wheelchair or can't take stairs you could easily get the best views too.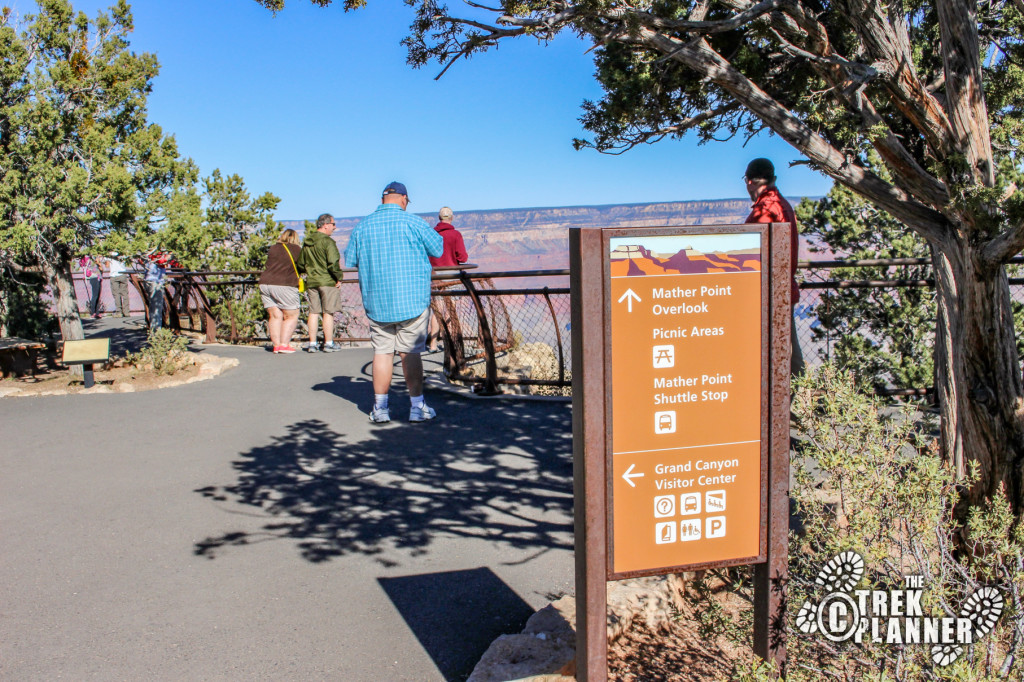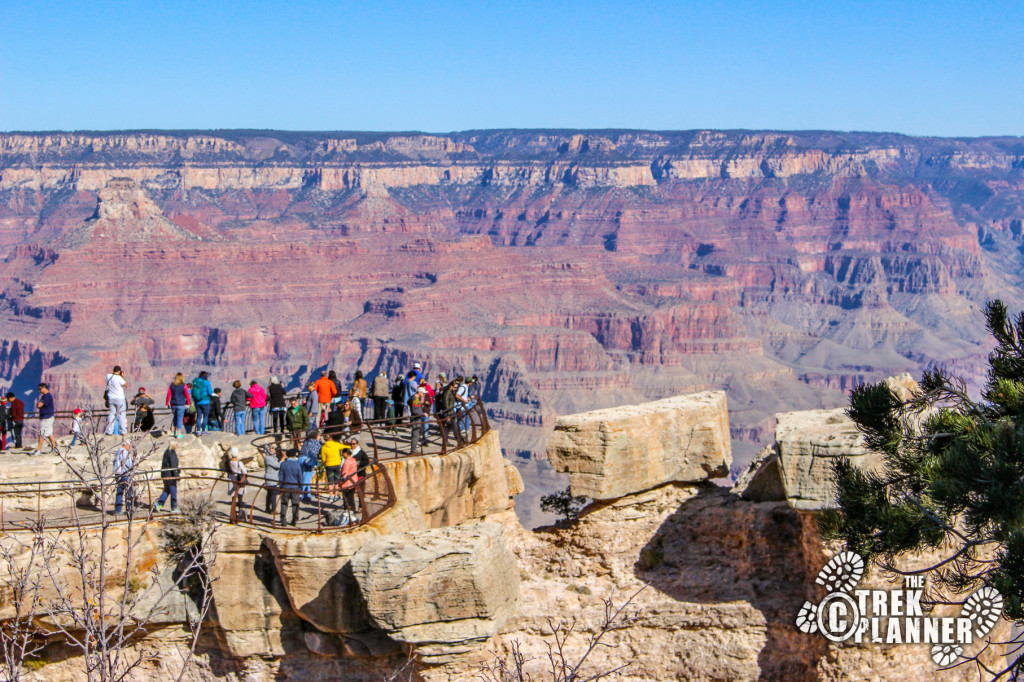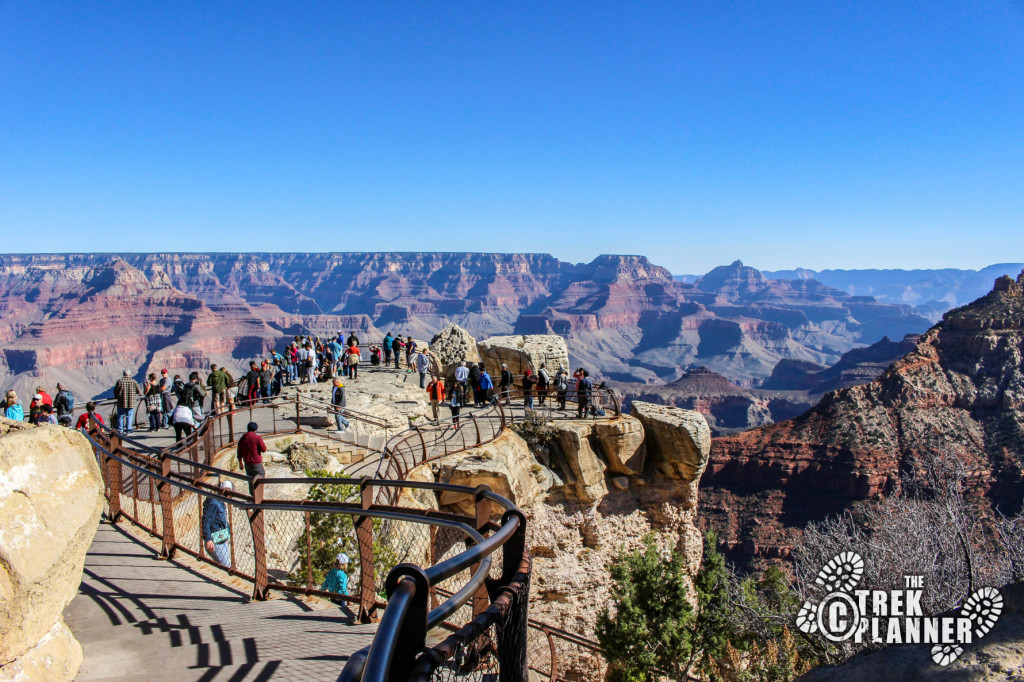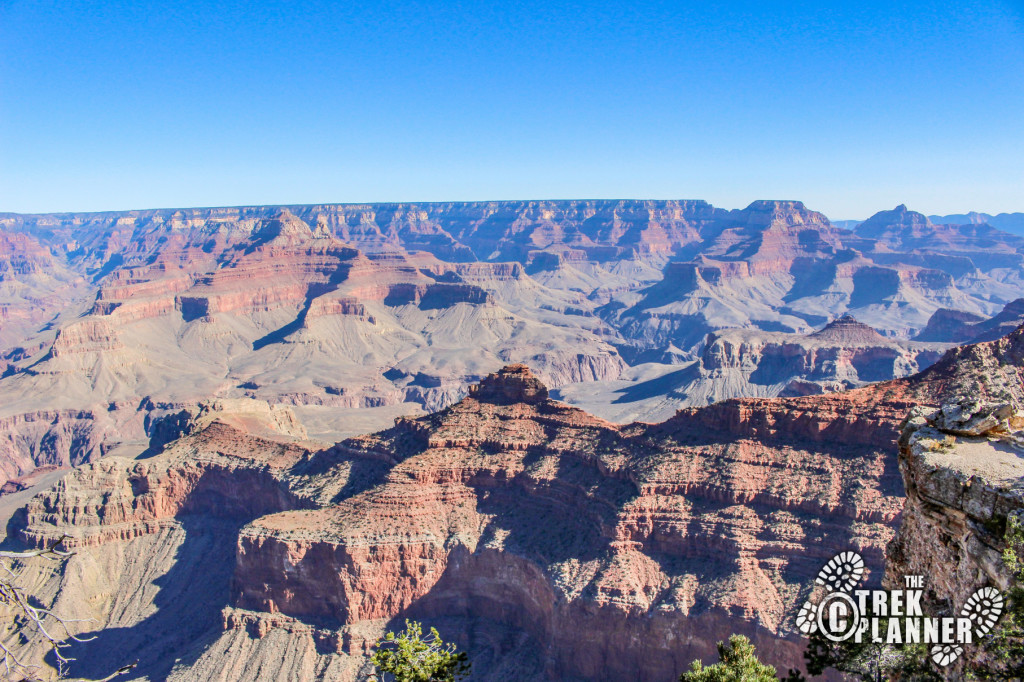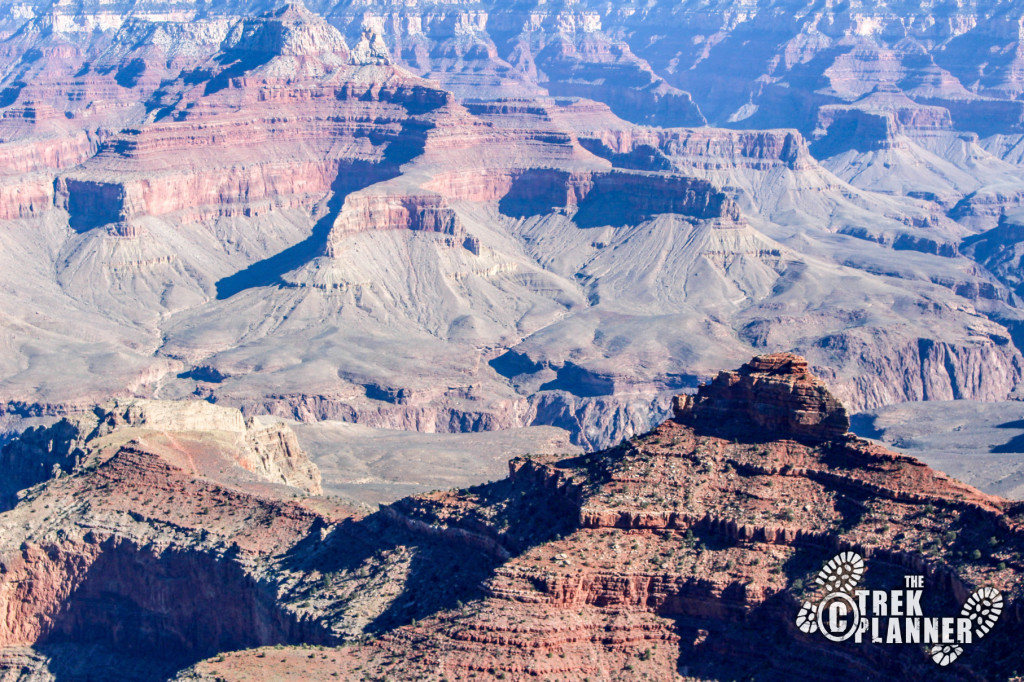 The actual point is located right on the cliff edge with metal railings and some fencing to keep you as safe as possible.  I saw a few kids excitedly running around here but their parents were quick to yell and remind them of the 500+ ft cliff edges.  This IS an exciting place and I could see just how excited these families were to see this unbelievably large canyon.  I enjoyed this area so much that I came back a few more times to get pictures and enjoy the views!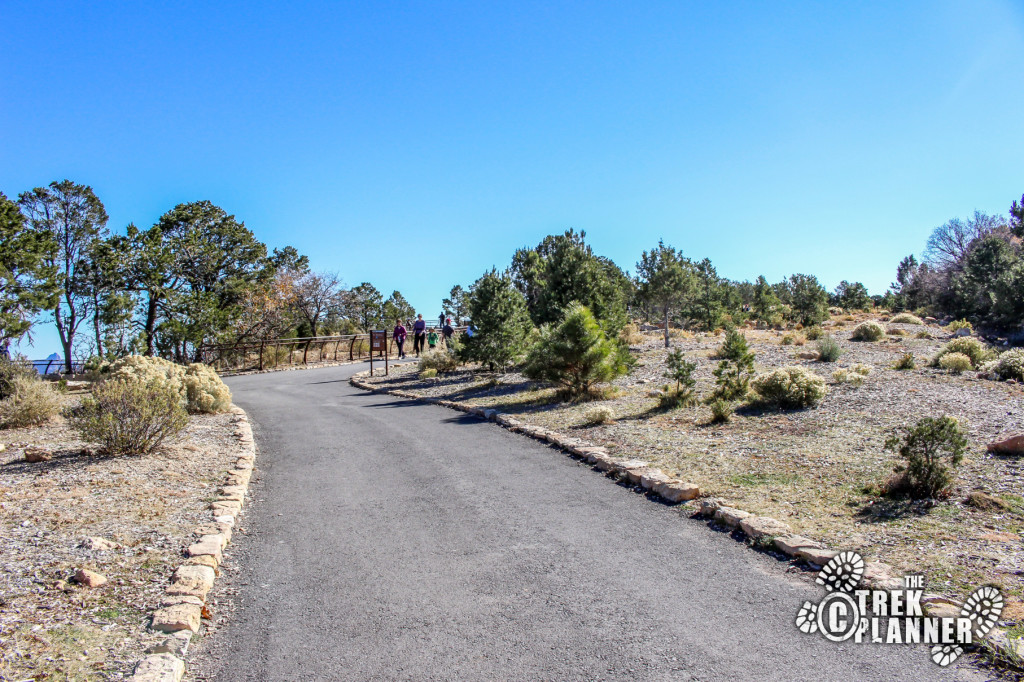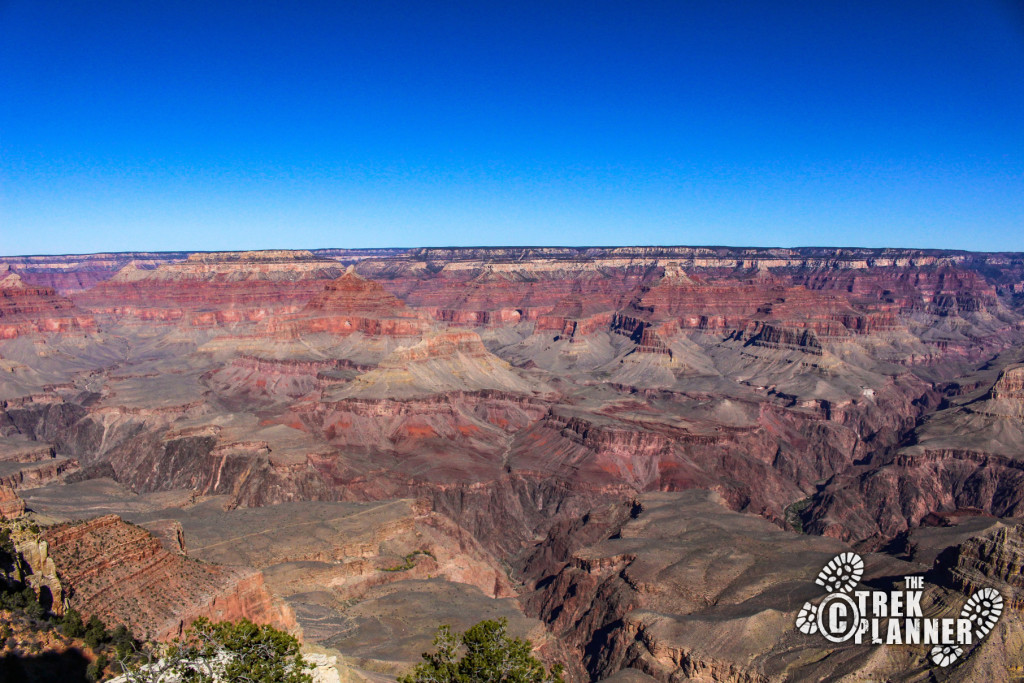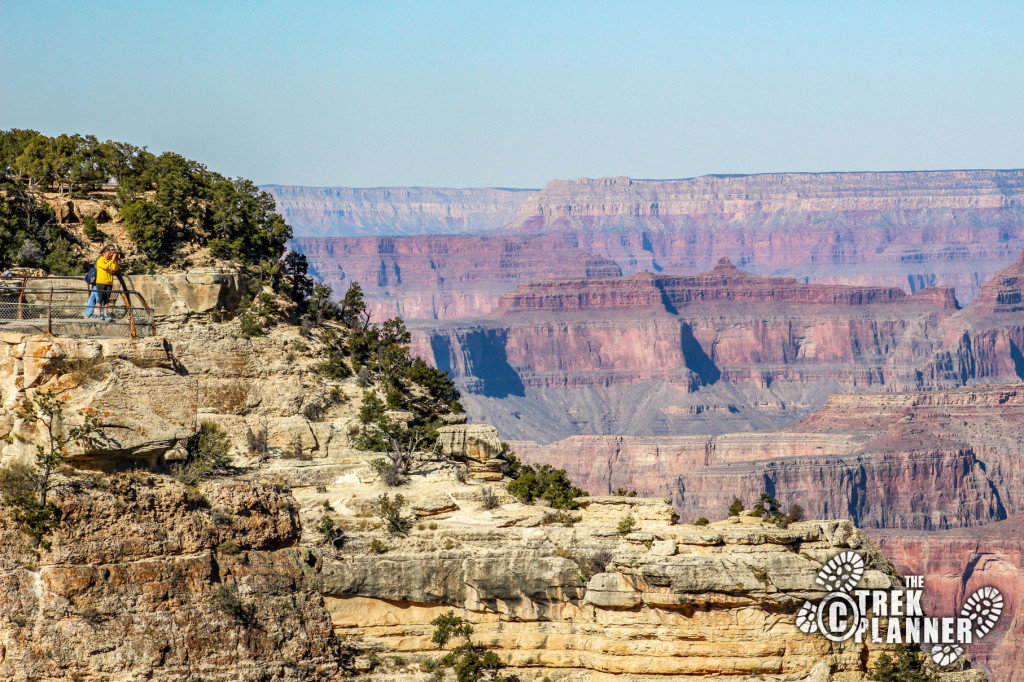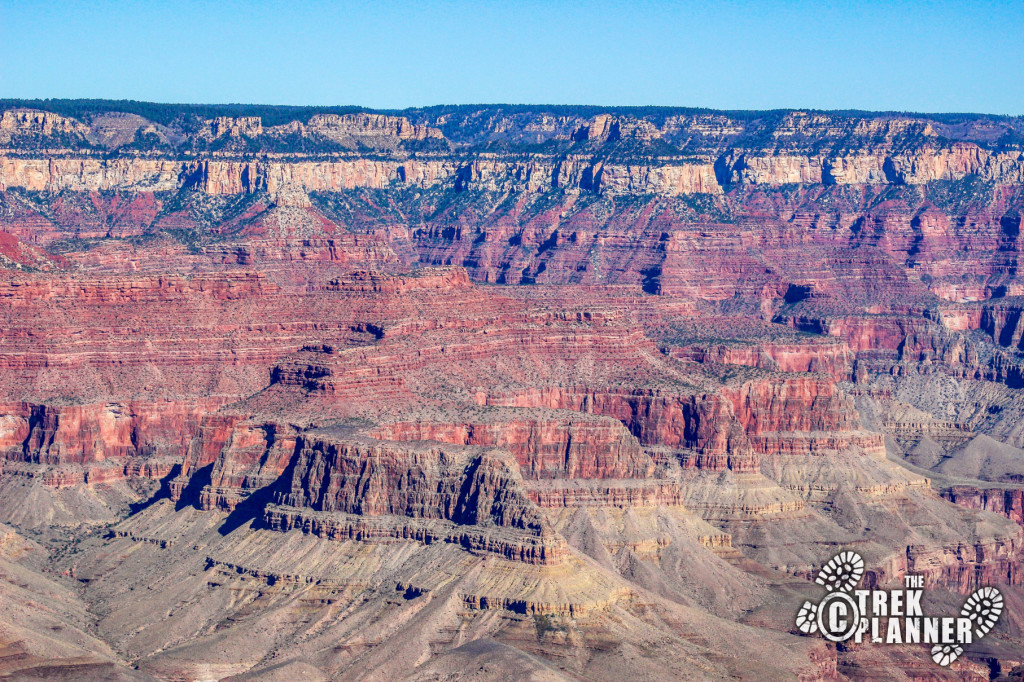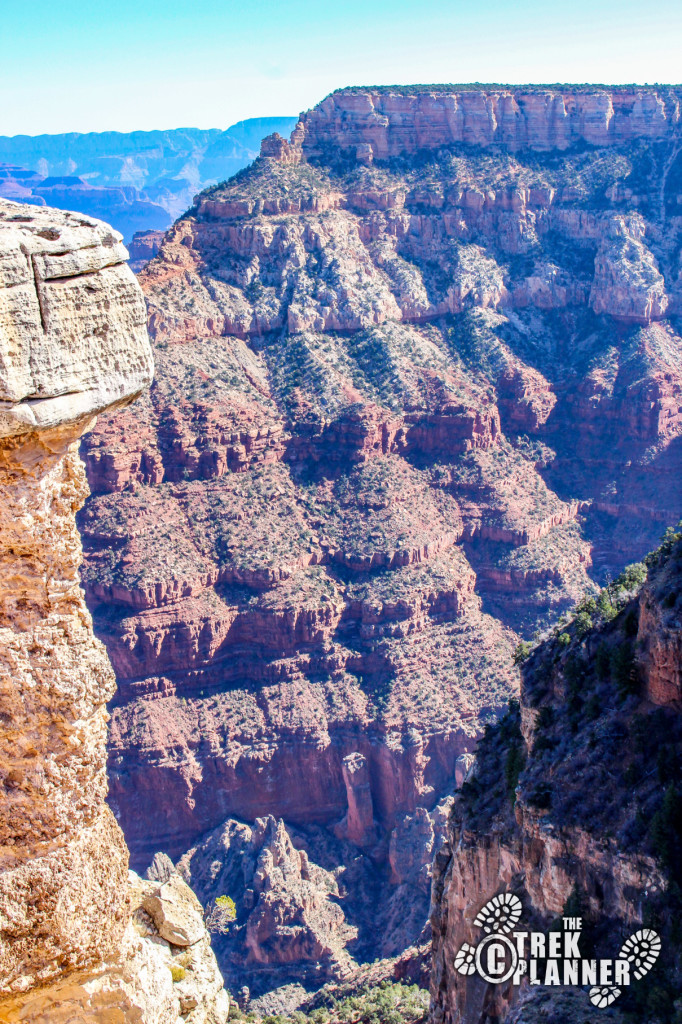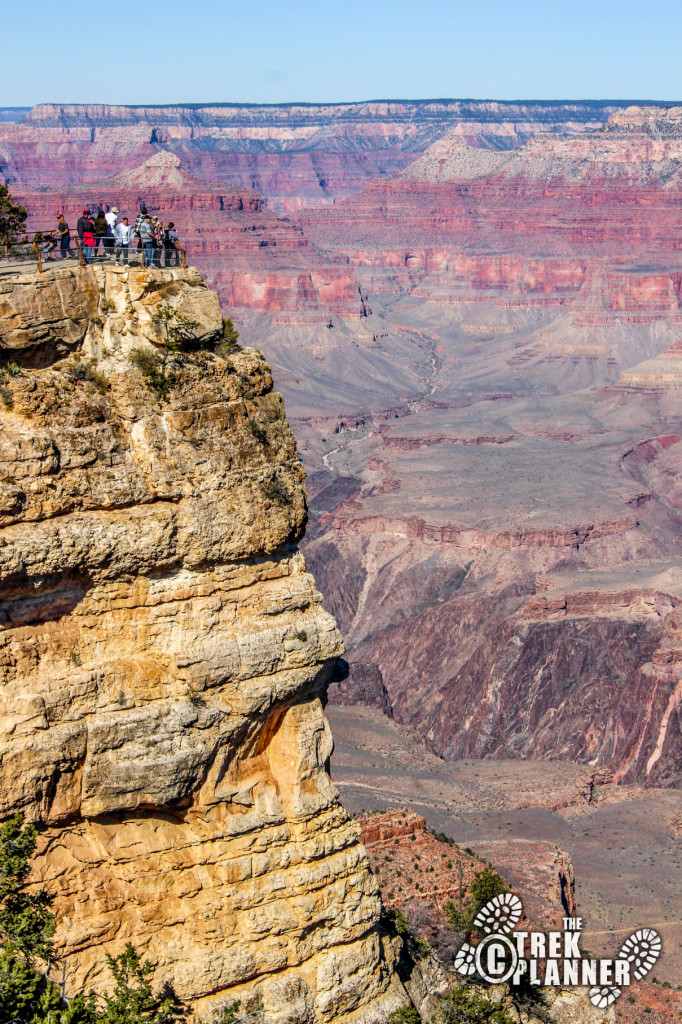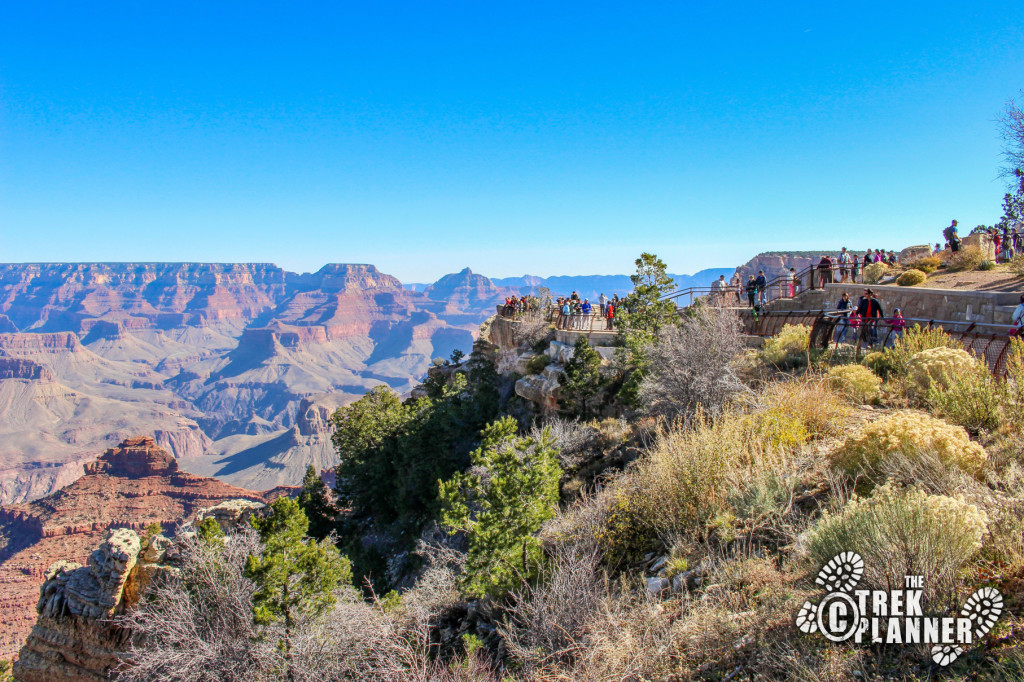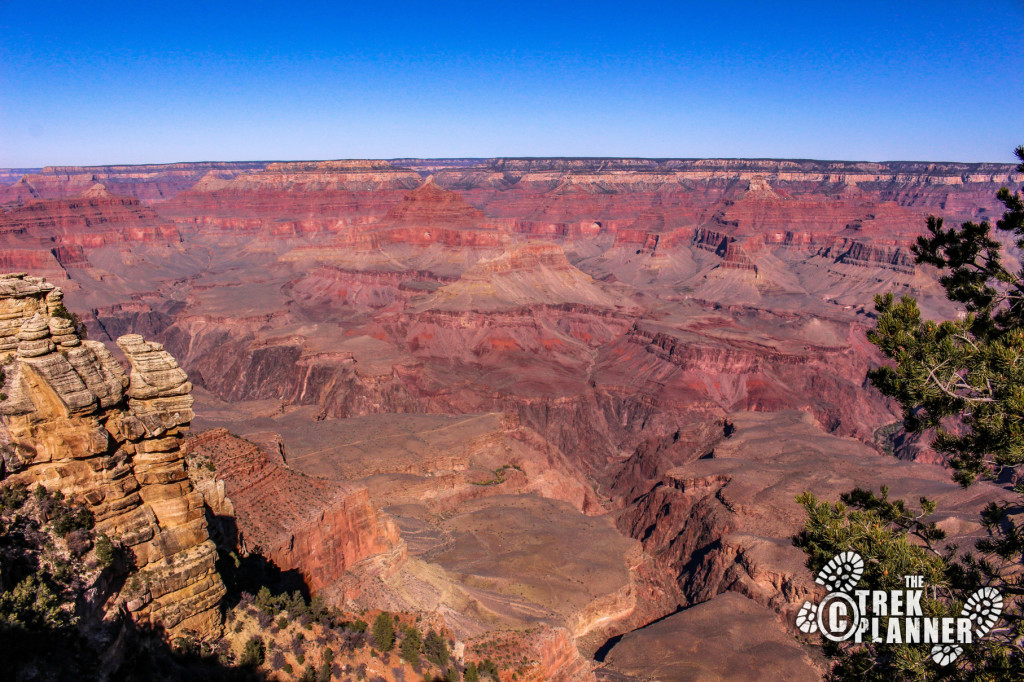 I was looking at my map when I realized that the North Rim Visitor Center is directly across from the South Rim Visitor Center.  I pulled out a telephoto lens and quickly found the tan colored lodge on the north rim side!  It's almost 10 miles across from the north rim to the south rim visitor centers!
If you look towards the bottom of the canyon you can see just a very small sliver of the Colorado River.   It is absolutely unbelievable at how the river carved and cut through all of this dirt and rock!
During the day, Mather Point is packed with thousands of people walking along the southern rim trail and stopping for a look.  Grand Canyon gets over 5 million visitors every year so if you come in the summer expect to see many more people.  If you want to avoid large crowds but still enjoy the Grand Canyon, I would come on a clear night when there is a moon!  We came back at night and found that we were just about the only people here except for a photographer and his wife.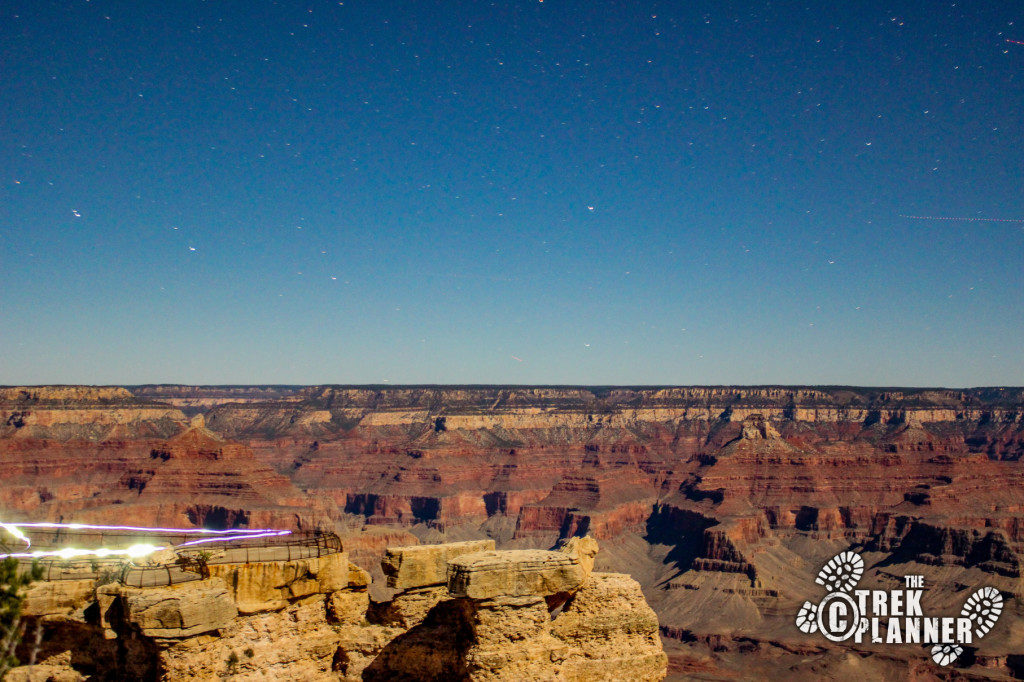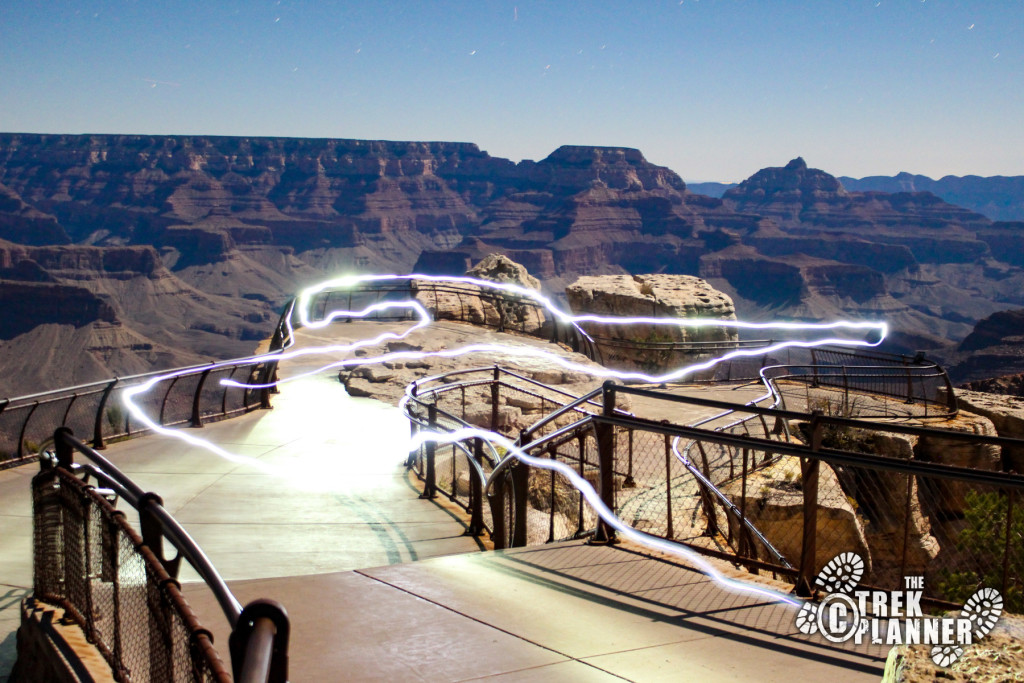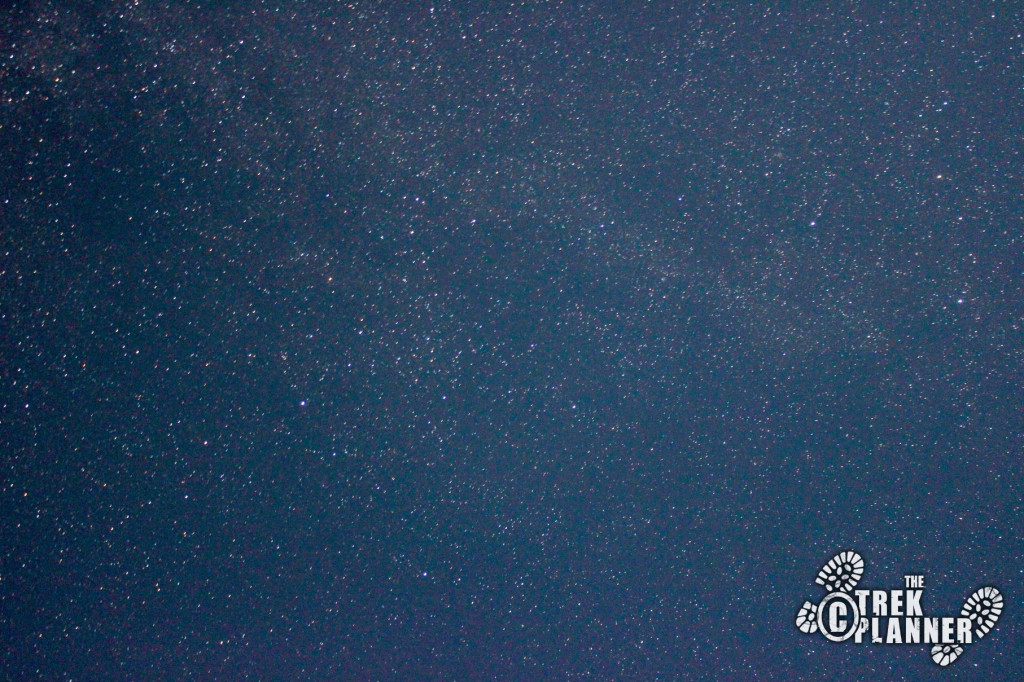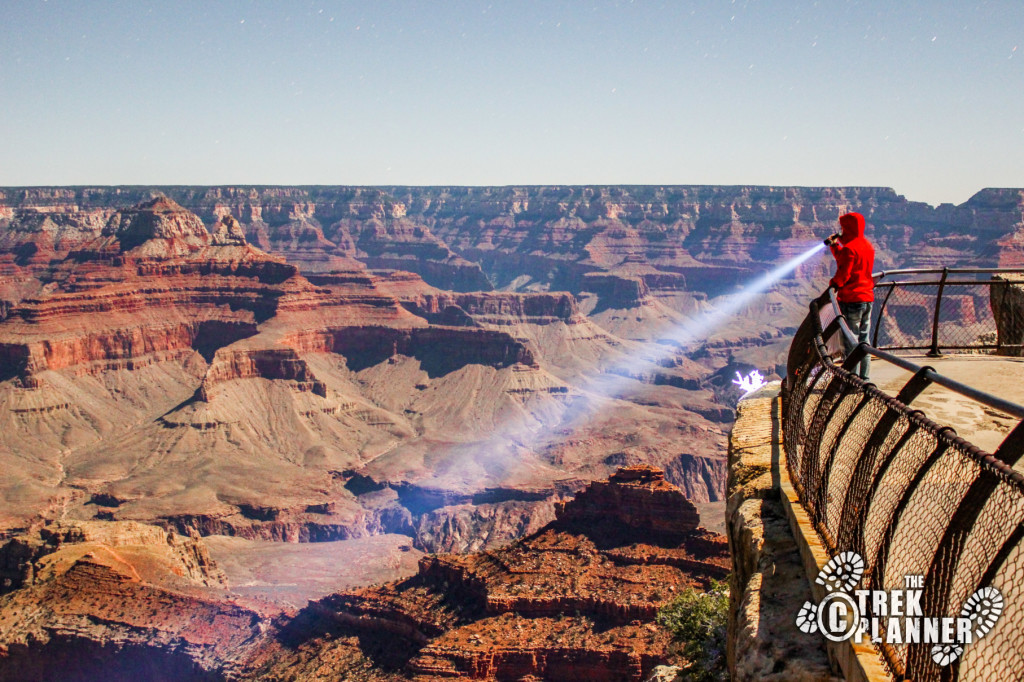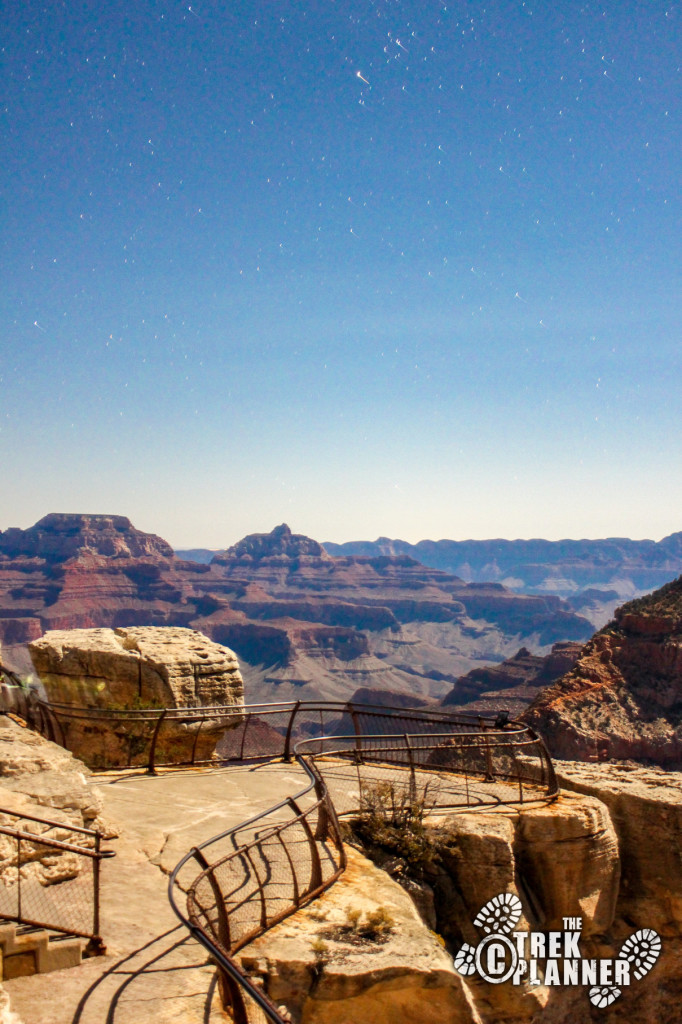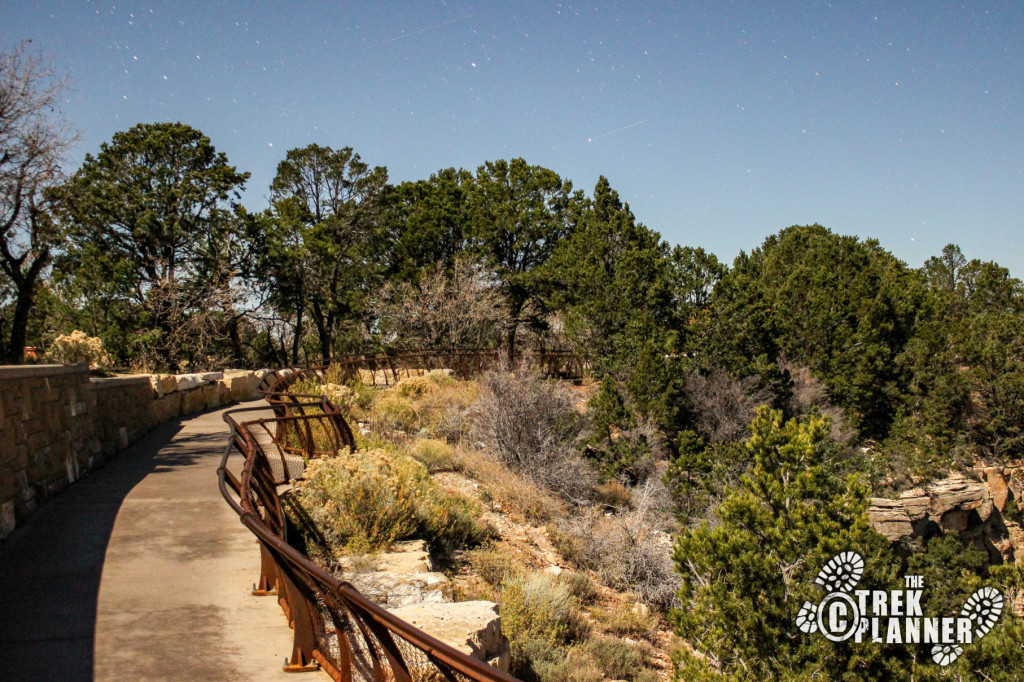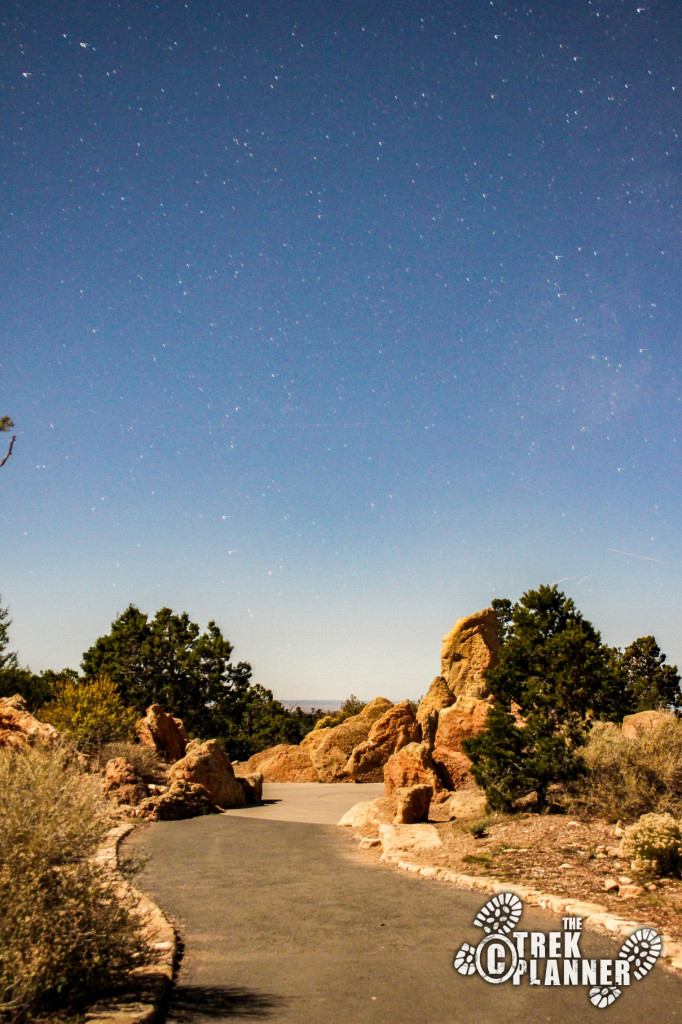 Personal Thoughts:
If you visit the Southern Rim Visitor Center you MUST see Mather Point.  Mather Point is one of those places that you visit every single time you come to Grand Canyon National Park.