Review
Mammut Rescyou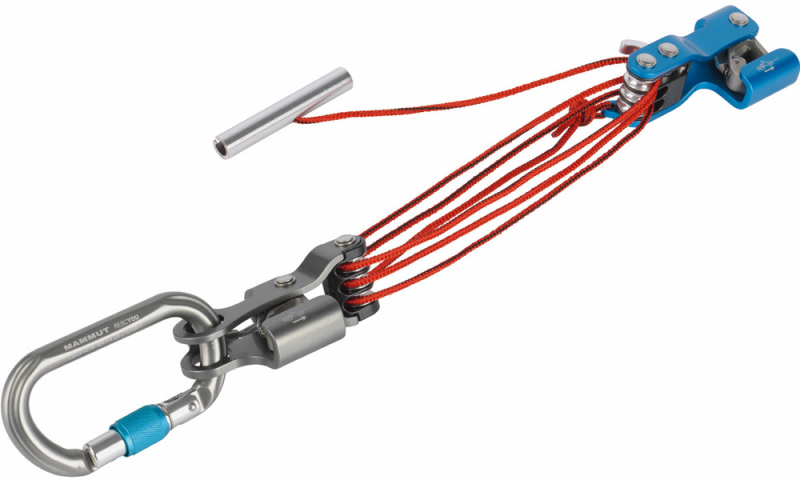 The Mammut Rescyou is a rescue ascending device that can be used if someone has fallen down a crevice.  It is a six-fold pulley that is used for yourself or for another person.  There isn't much to the device and anyone familiar with ascending devices will find this simple to use though it is not as effective as using regular ascenders but this device is meant to be used in an emergency situation.
I bought the Mammut Rescyou because I thought it would be a great tool to have for our mine exploring.  I know this device was built for snow/ice/glacier exploring but I thought I could easily adapt this to mine exploring as well – and I did.
The Rescyou features two ascenders with a six-fold pulley system.  You attach both ascenders to the rope with the bottom ascender attached to your climbing harness.  You simply slide up the top ascender to lengthen out the pulley then pull the pulley cord and you will slowly begin your ascent.  Once you have reached the top of the ascender, you slide up the ascender and repeat the process.
I tried the device in my backyard to see how effective it would be as a first person device.  It was VERY slow and my arm got tired after a little bit.  After about 5 minutes of use, I probably only gained about 6 feet in vertical height – not very effective.  Now, where this device really shines is as a third party rescue application, meaning, you are rescuing someone else.  A few friends and myself rigged this to a tree and used the Rescyou device to pull up our friend.  It worked really well and it was surprisingly easy and we lifted up our friend 20 feet in about 1 minute.
Cost
About $130
Positives
Simple and straightforward application
Negatives
Very slow if using it for yourself.