Review
Mammut Nordwand Pro Jacket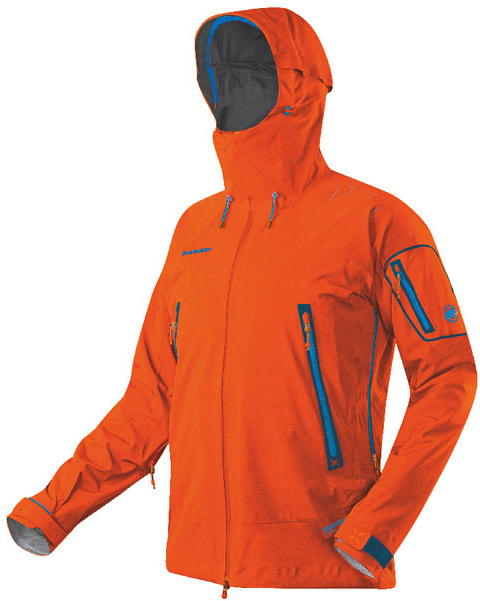 Ouch! This jacket is expensive! But worth it, I think! I debated with myself for literally an entire year before I bought this jacket. Why? Because I was looking for an incredible waterproof/windproof jacket that would provide protection from the Alaskan weather, has a removable powder skirt, looks amazing and fits great.
Nordwand Pro Features
I looked at all the other "power" brands such as Arc'teryx, Patagonia, Norrona, Marmot and others and found comparable gore-tex pro jackets that were very nice but there is just something about the craftsmanship of the Nordwand jacket that never made me second guess my decision to buy it. The welded seams are above top-notch, helmet compatible hoody, pit zips, multiple pockets, large wrists with adjustable Velcro so you can comfortably wear any size gloves – this jacket is incredible. Even the outside on the shoulders there are little rubber marks to keep your backpack from moving all over your shoulders when wearing it (see picture below).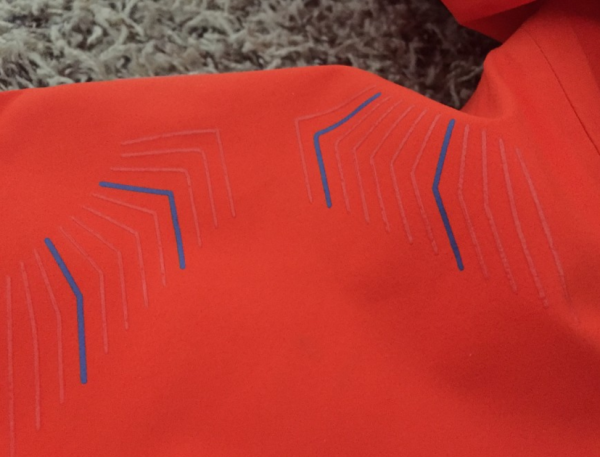 I bought the orange color and it is sweet! I get compliments all the time from random people.  It comes in several colors including black and cyan. But looks aside, it is truly a versatile jacket that I take everywhere. It is light enough to pack in my backpack yet it is strong enough to handle pouring rain and even some light abrasions.
I've worn this jacket in the hard Alaskan rain and snow while hiking up to a ridge in Denali National Park and all I had underneath for insulation was a light fleece sweater. The Nordwand performed flawlessly, keeping me nice and dry on the inside.
There is of course a downside to having such a brightly colored jacket. The dirt shows easier and stays longer. This can be somewhat avoided if you use a gore-tex specific wash to keep the waterproofing and make your jacket look great again. Sadly, even with all the washing and cleaning I have done, there are a few very light dirt stains that I cannot get rid of, but again, this is due to my jacket being bright orange.
Hands down, this is my favorite jacket. If you are looking for a superior performing jacket then look no further.
Cost
About $500-800.  I found a killer sale that cut the price of this jacket in half.
Positives
Strong, versatilile, waterproof Gore-tex pro jacket
Negatives
Way too expensive!