Review
Mammut Eigerjoch Jacket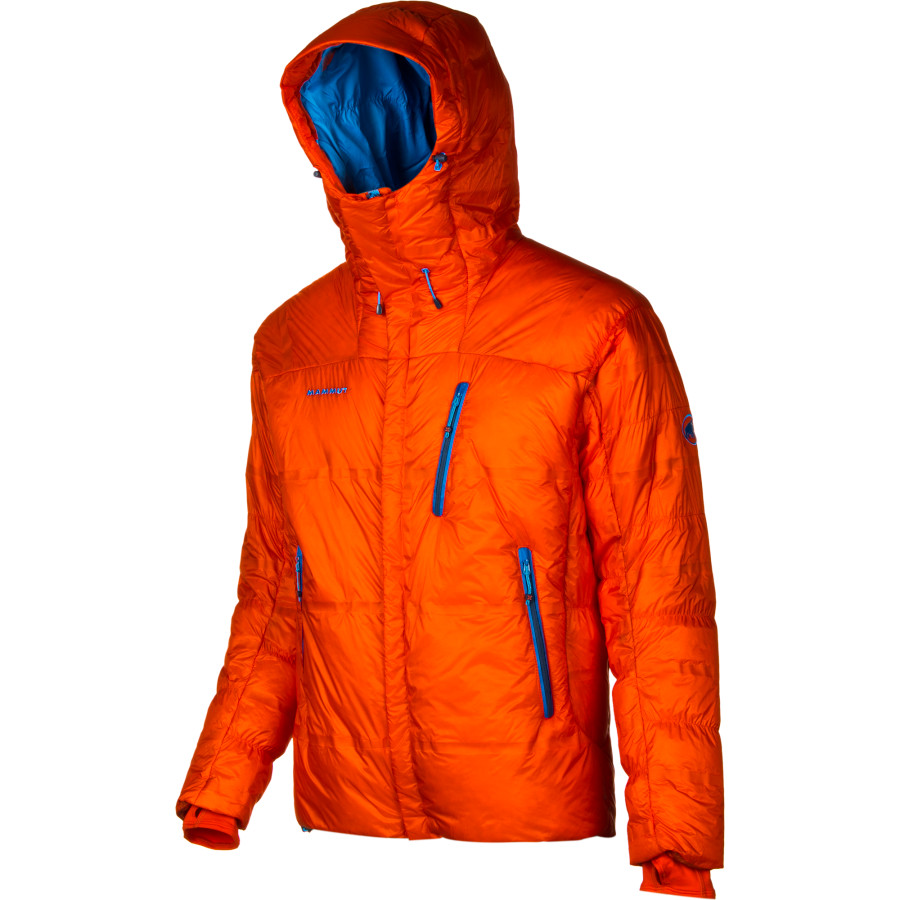 Introduction
I have been looking awhile now for a very warm jacket that will never let any cold air penetrate through the outer layer – I can say now that this is that jacket.  The Eigerjoch is a down jacket that has kept me warm on very cold nights.  It has 800-fill goose down so you are getting high quality on the inside and the superior insulation won't let you down.
I really like this more than other down jackets because there is extra insulation surrounding the pockets so your hands will be very warm regardless of the temperature outside.  Also there is a mini-powder skirt that keeps out snow and cold air.
This jacket has all the bells and whistles such as a Pertex Endurance shell that is windproof and sheds light moisture.  You can wear a helmet underneath the adjustable hood.  There are 6 pockets – 3 on the outside and 3 on the inside.  The jacket even comes with its own stuff sack.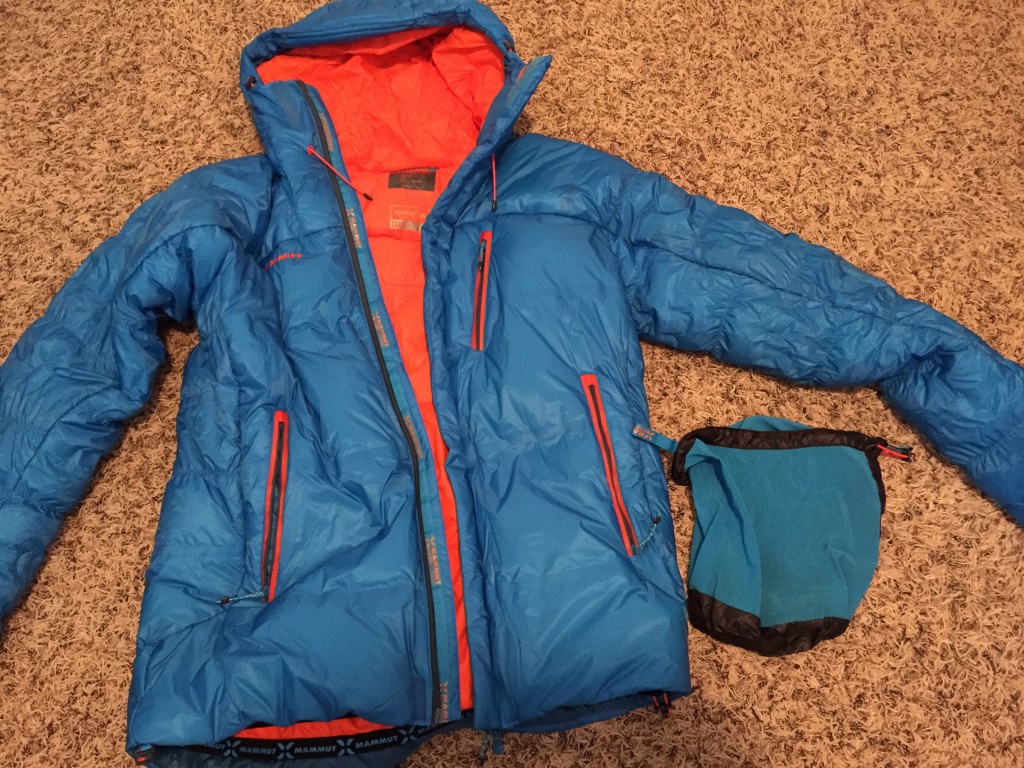 Another great feature is that there are Lycra wrist gaiters so you could still easily fit gloves on and never get snow up your sleeves again!
Since this jacket can be compacted down to a small size the fabric is fairly thin – making it somewhat noisy when you are moving around in the jacket.  But this annoyance is overlooked by just how warm this jacket will keep you.
My typical gripe with down jackets is that they usually have thinner outer fabric (on the shell) which can be a disadvantage depending on the activity you are doing.  You could easily tear right through the outer layer of this jacket and totally ruin it.   But, like other down jackets, the Eigerjoch is meant to be an insulating layer.  If the weather is super cold, I would recommend you wear a nice wool layer underneath this.  If the weather is rainy or snowy then I would suggest a Gore-Tex outer shell to shield you from all the moisture.  Regardless of when or why you wear this jacket, you will be very warm.  Plus it looks really good as it is tailored to be an athletic fit. (Athletic fit just means it fits better with your body shape and doesn't have too much extra bulk)
I'm kind of a Mammut snob in that I have many of their products.  Am I biased?  Maybe just a little.  But my line of work provides me with many opportunities to test out down jackets personally – this is why I chose the Eigerjoch over many other down jackets.
Mammut makes incredible clothing and equipment.  This isn't a cheap quality jacket and you won't be disappointed.
Cost
This jacket retails for around $500 and can be purchased at major outdoor retailers.
Positives
VERY warm jacket.
Negatives
Fabric is somewhat loud when moving.