Review
Mammut Bionic Mythos HMS Carabiner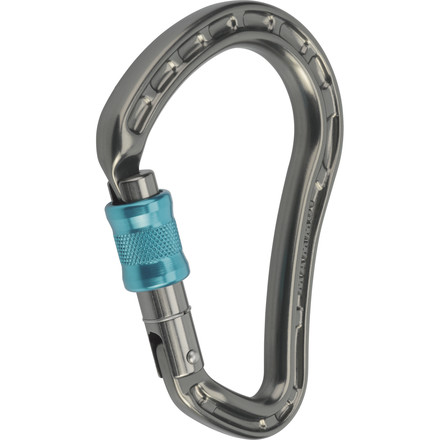 Introduction
The Bionic Mythos HMS carabiner is light!  It is smaller than most other carabiners and it is even somewhat flat.  I use these all the time when I go canyoneering and I love them because I just can't believe how little they weigh.  The downside, ironically, is also the carabiner's size.  When compared to a Black Diamond Rocklock carabiner, the Mammut bionic Mythos looks tiny.  It can cause some frustration if you are using larger ropes for rappelling.  But overall, I am very pleased with the Mythos carabiners and plan to get more.
Cost
Retails for around $10-15
Positives
Small, lightweight and even a little flat
Negatives
Small. Not so good for thicker ropes.