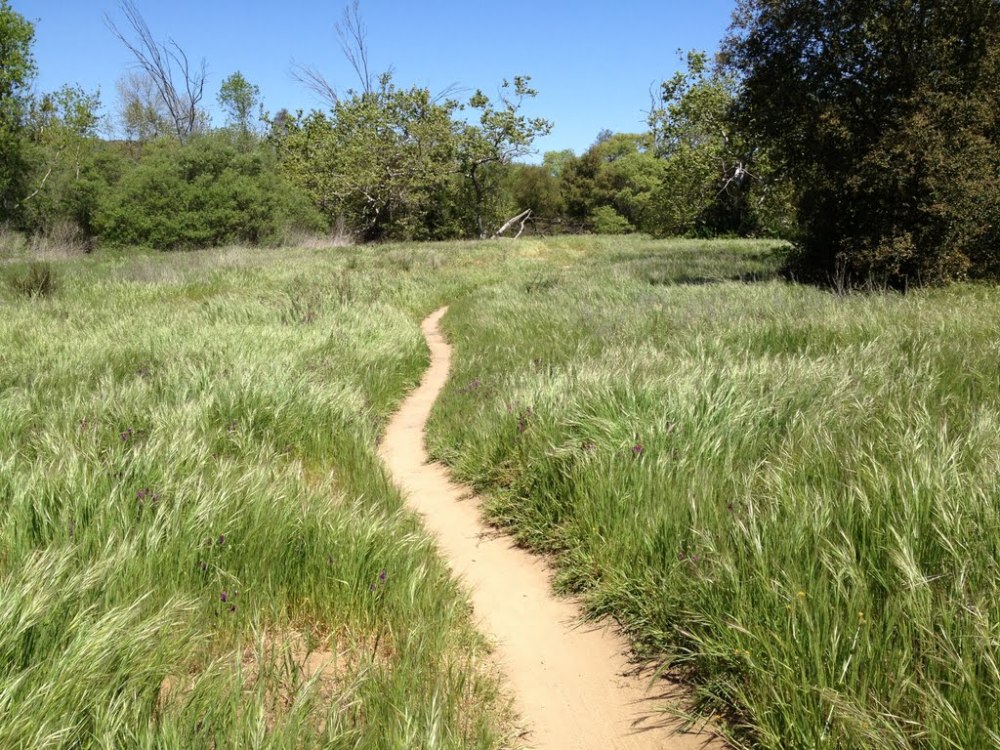 Overview
Sorrento Hills – San Diego, California
14 miles in total length. Lots of side trails too.
Depends which parking lot
1+ hours. Depends on what you do.
No fees associated with this trek
Bring 1-2 liters. There is a creek that runs between the entire length of the canyon
Shade is minimal with longest shade sections stretching more than a few hundred yards
Main trail is gravel and dirt mix. Easy to see and follow.
No, but there are ranger stations
Bring meal and snacks, depending on what you do
Backpack for food and water, hat, sunglasses
GPS Coordinates
Trailhead (East): 32° 56.316'N, 117° 7.744'W
Trailhead (West): 32° 54.387'N, 117° 12.388'W

Trail Map
Driving Directions:
The Trail:
There are several different ways of getting to the trailheads.  Also there are sidetrails which meet up with the trailheads that come down from the surrounding hills.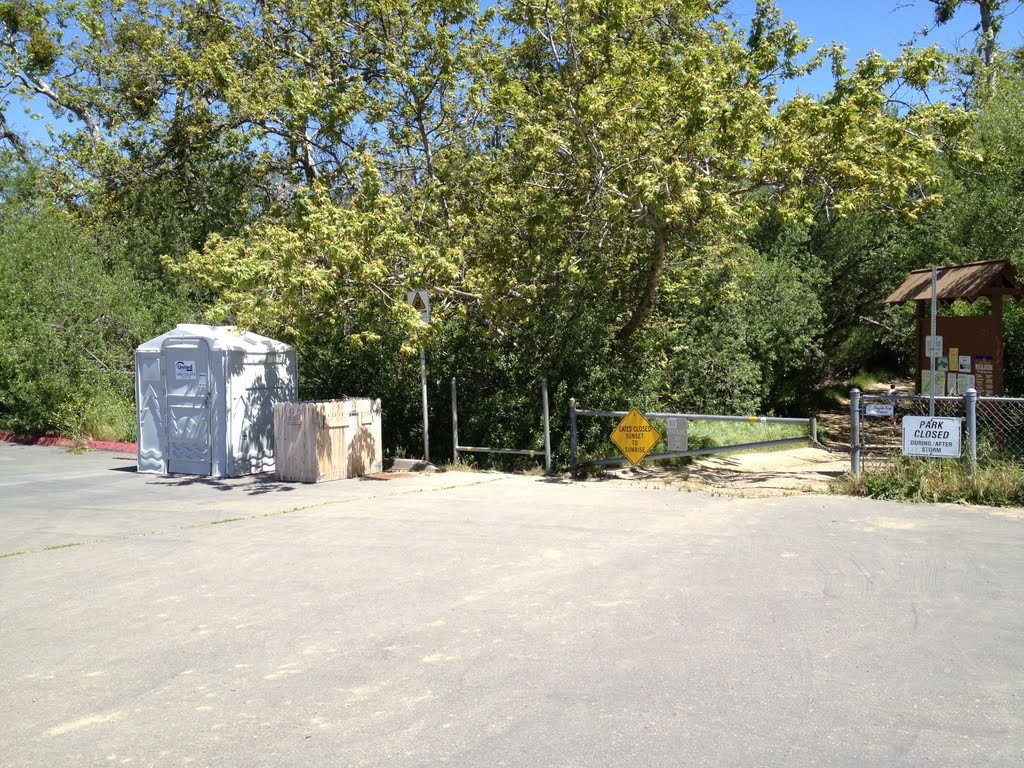 The main access road is a gravel and dirt path, wide enough for a car to drive on.  You will travel up and around small inclines and declines as you make your way around the area.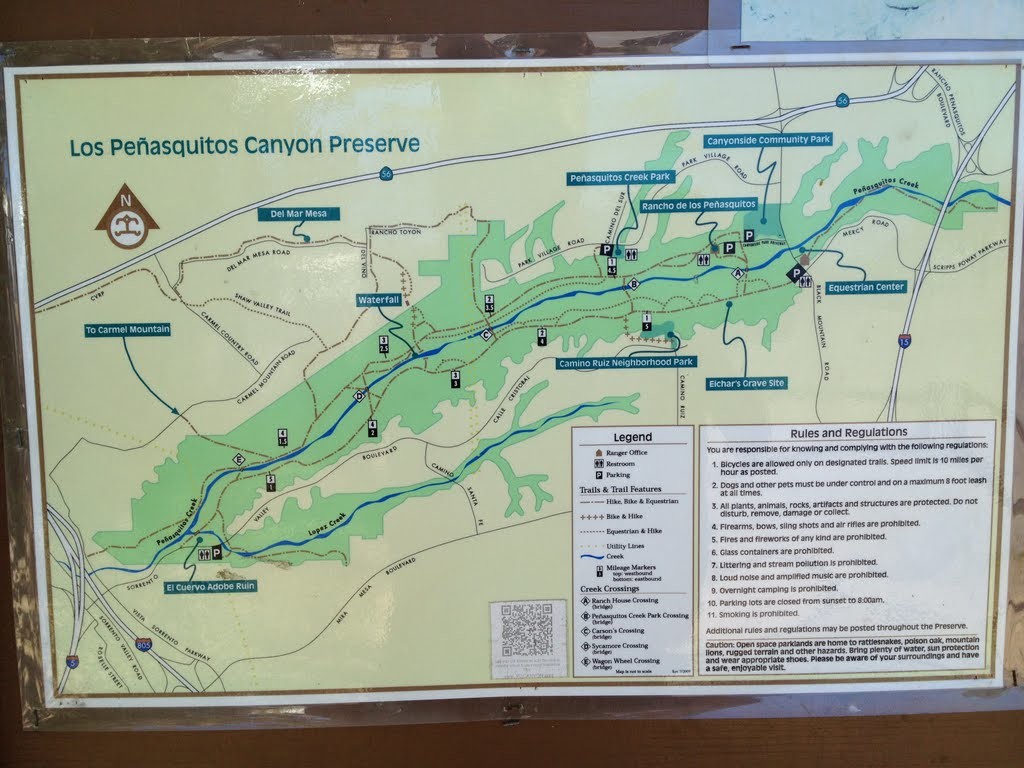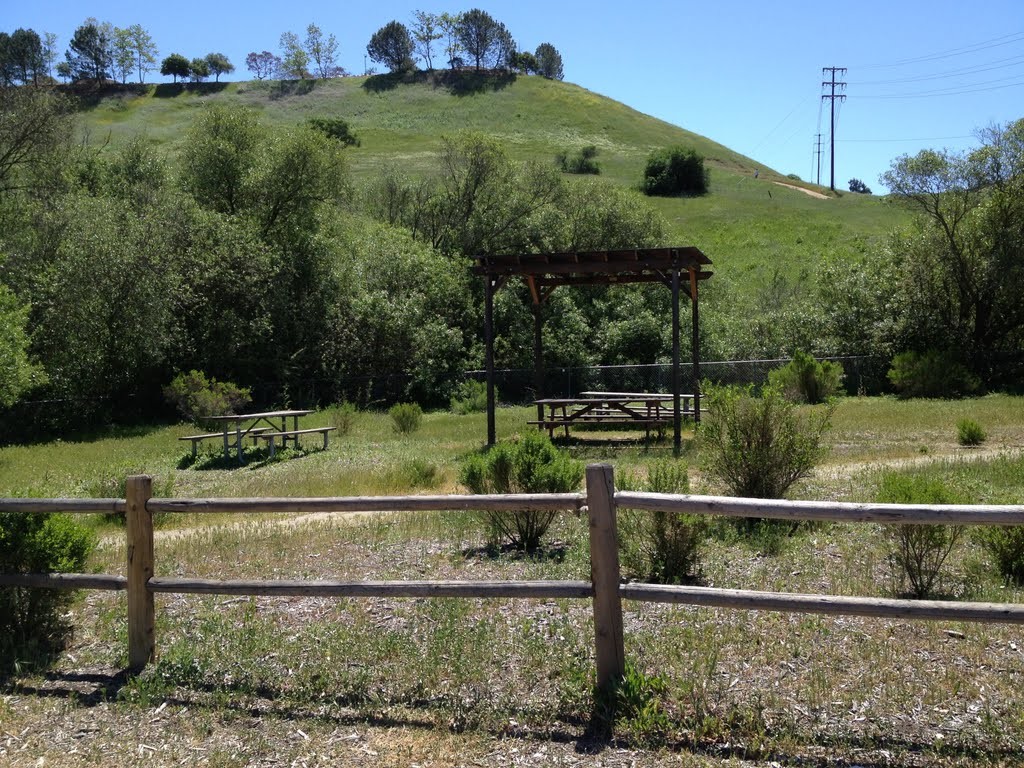 The area has many wonderful sights to see such as the vegetation, animal life and the creek.  Even in early spring this area can get very hot so please bring a hat and sunglasses.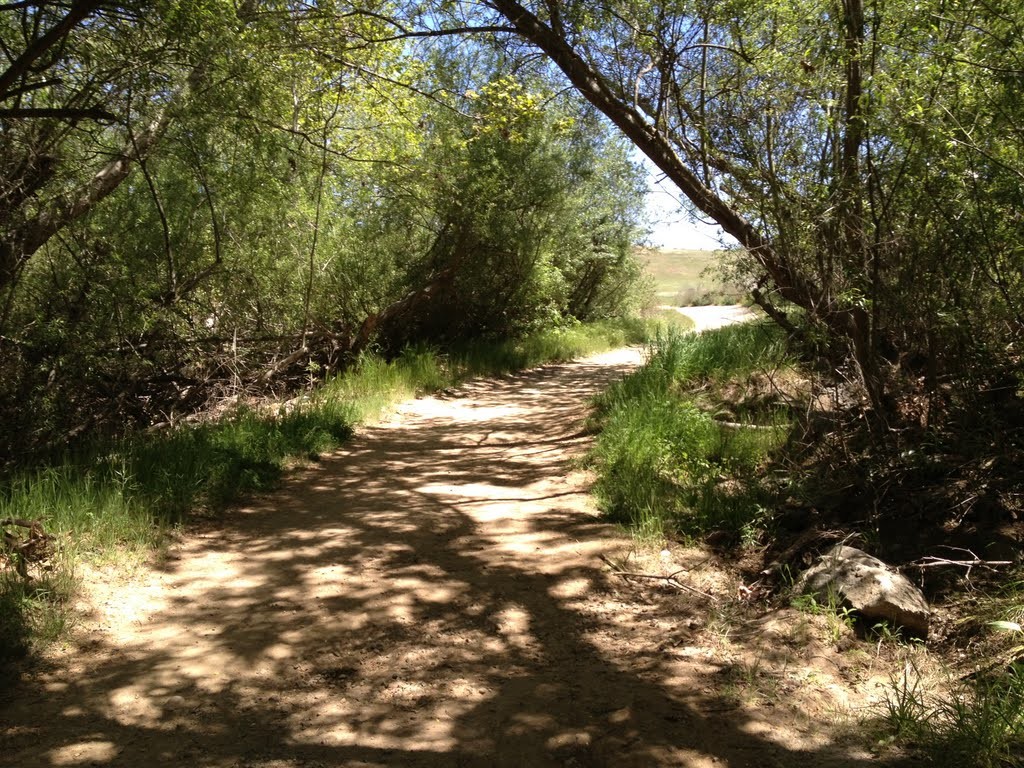 ---
The trail is easy going for the most part and you will have no problem getting around from one end to the other. If you are wanting to cross to the other side of the creek there are multiple bridges that allow you to do so. Ranch House Crossing, Penasquitos Creek Park Crossing, Carson's Crossing, Sycamore Crossing, and Wagon Wheel Crossing are well marked and established crossing areas that allow for easy passage to the other side.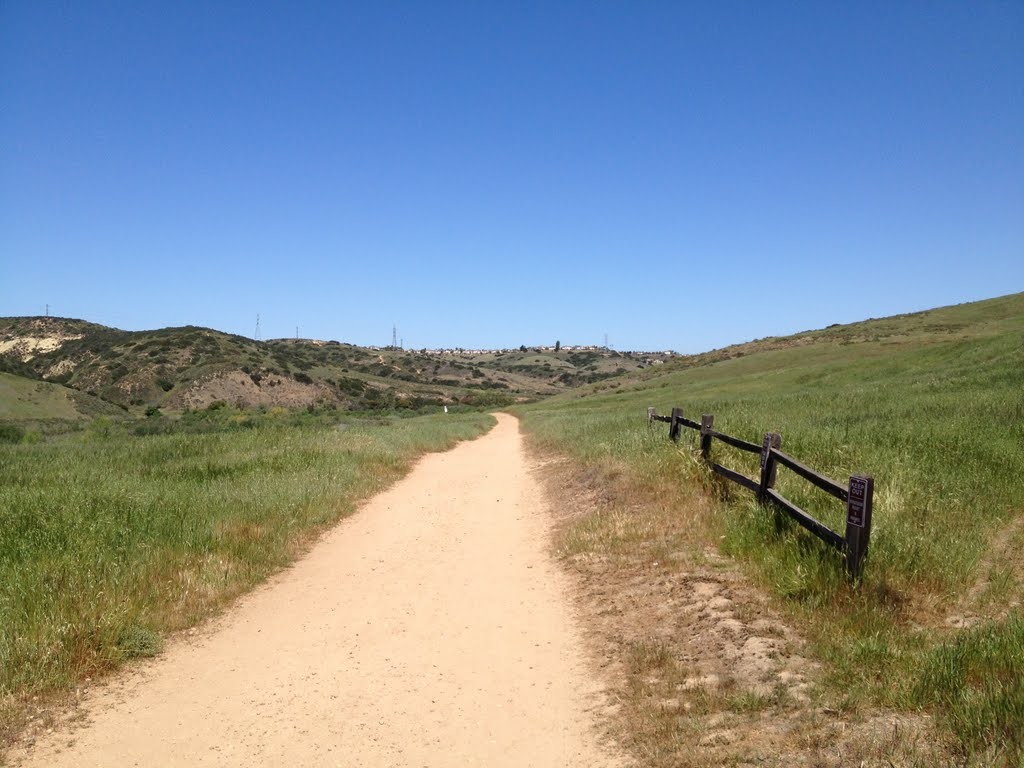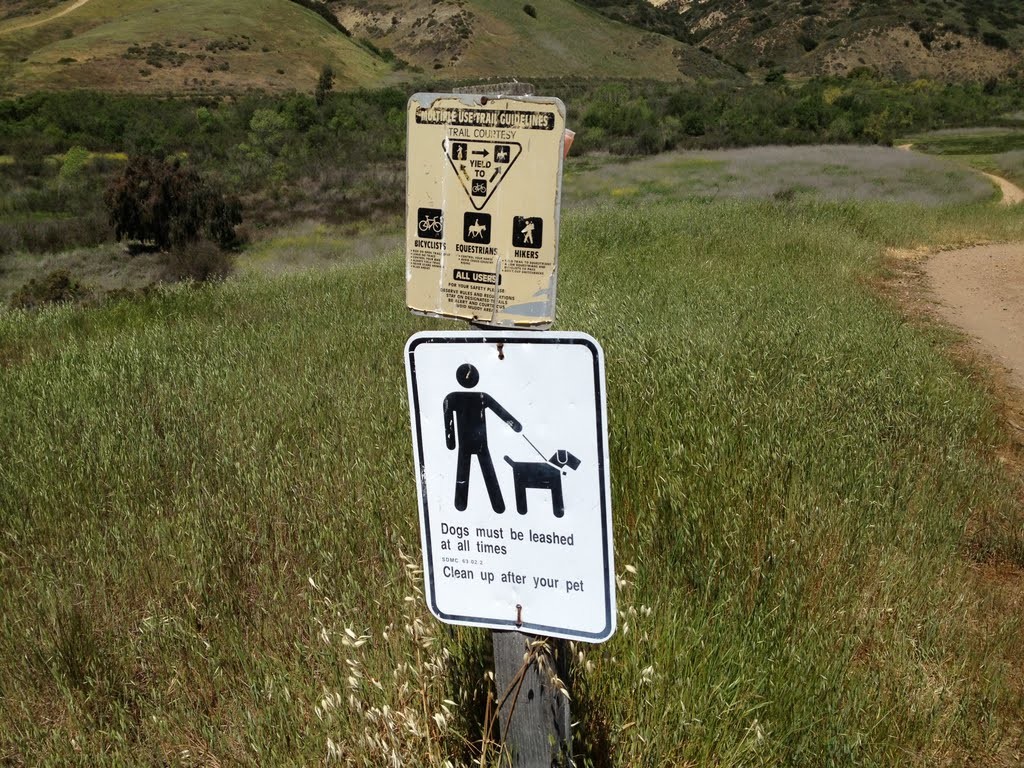 The trail is marked well and you will see mileage postings and information signs along the way explaining the habitat and area.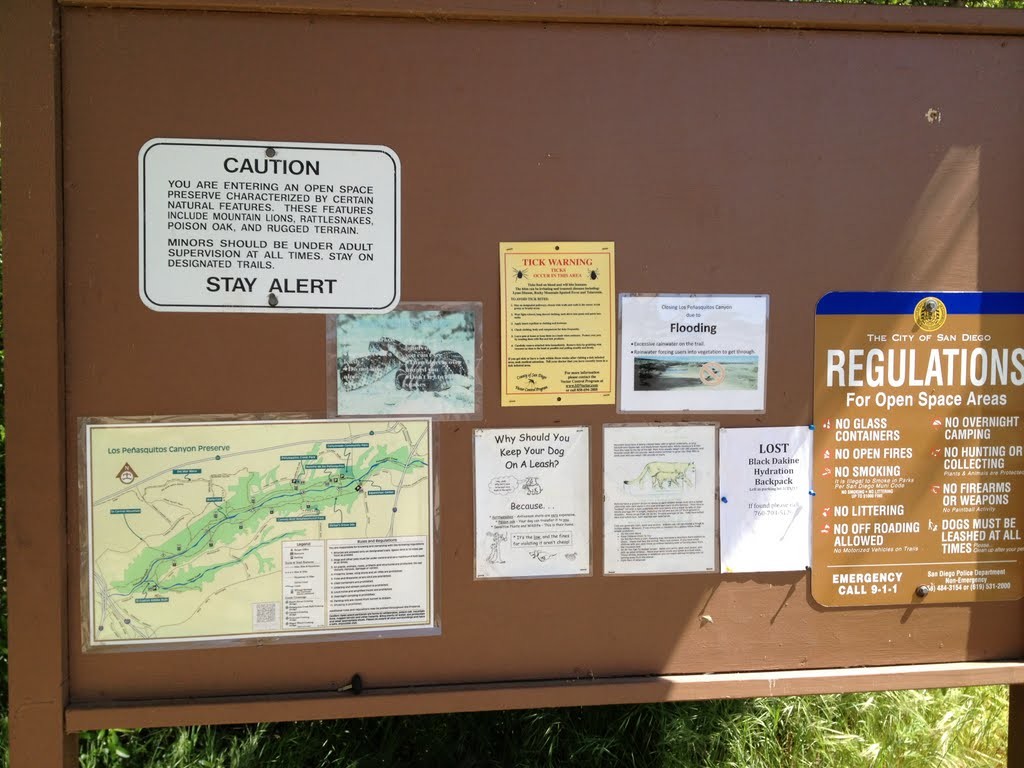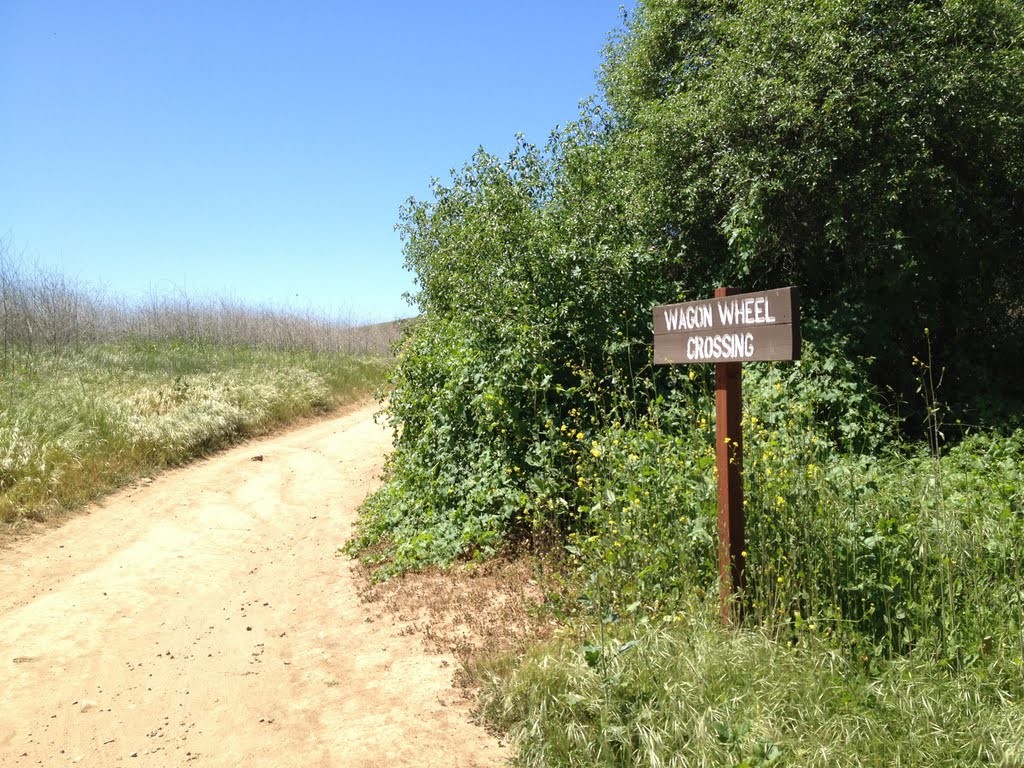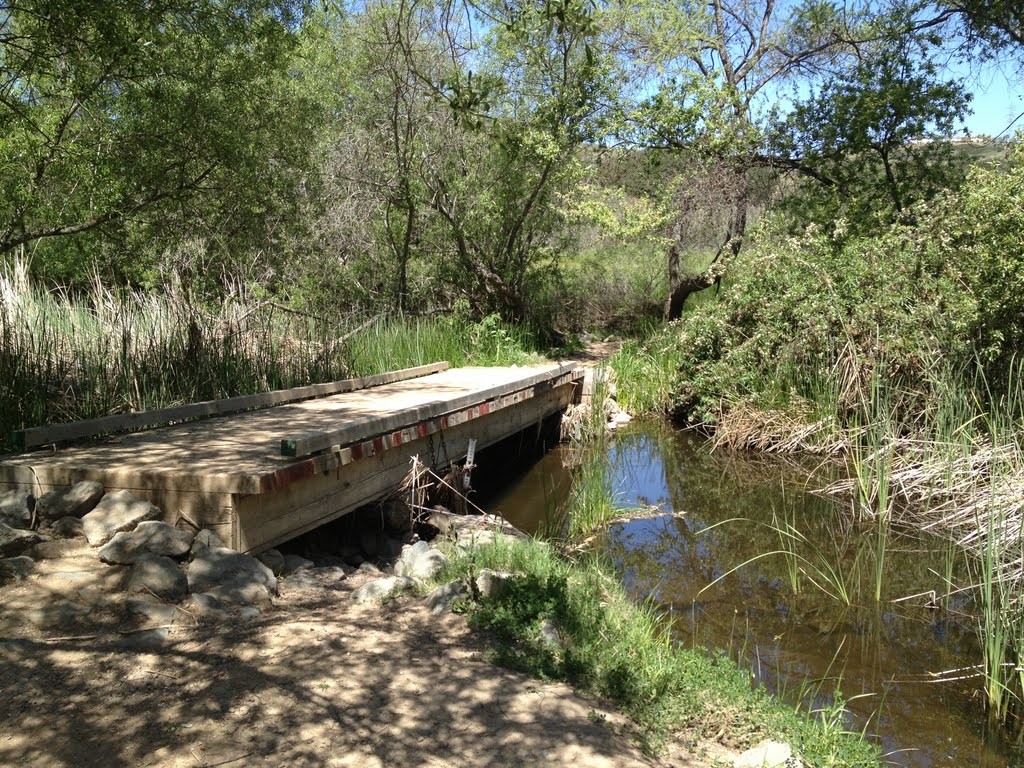 Please be aware that there are signs saying that mountain lions and rattlesnakes and poison oak are in the area so please be watchful and stay on paths only.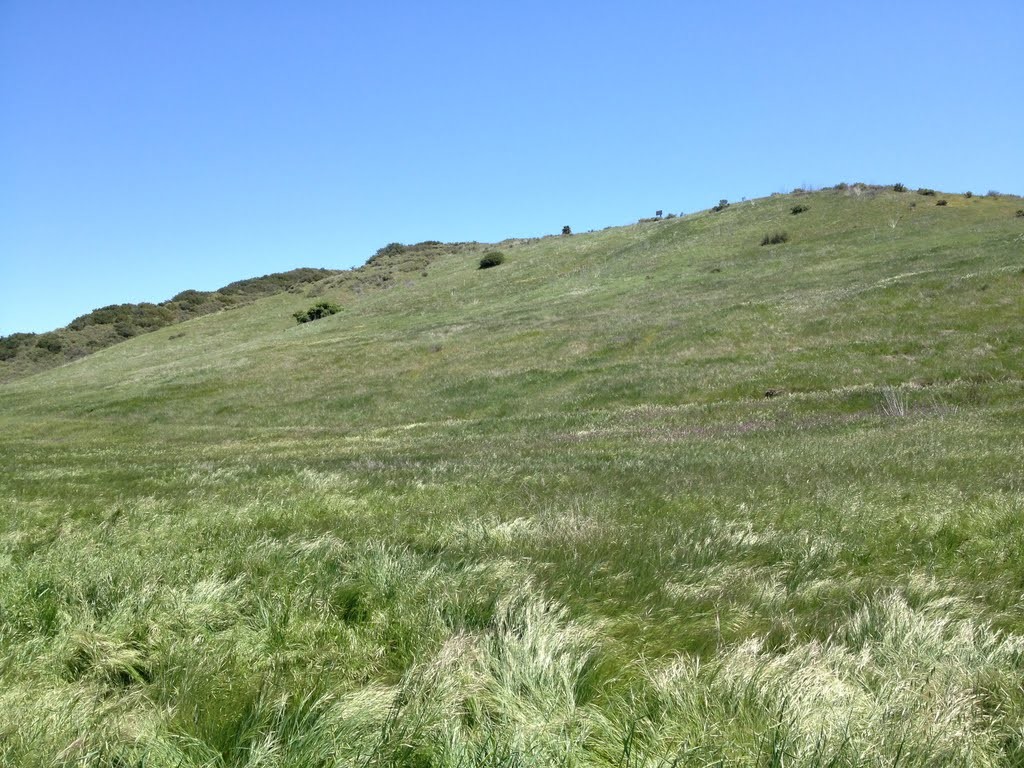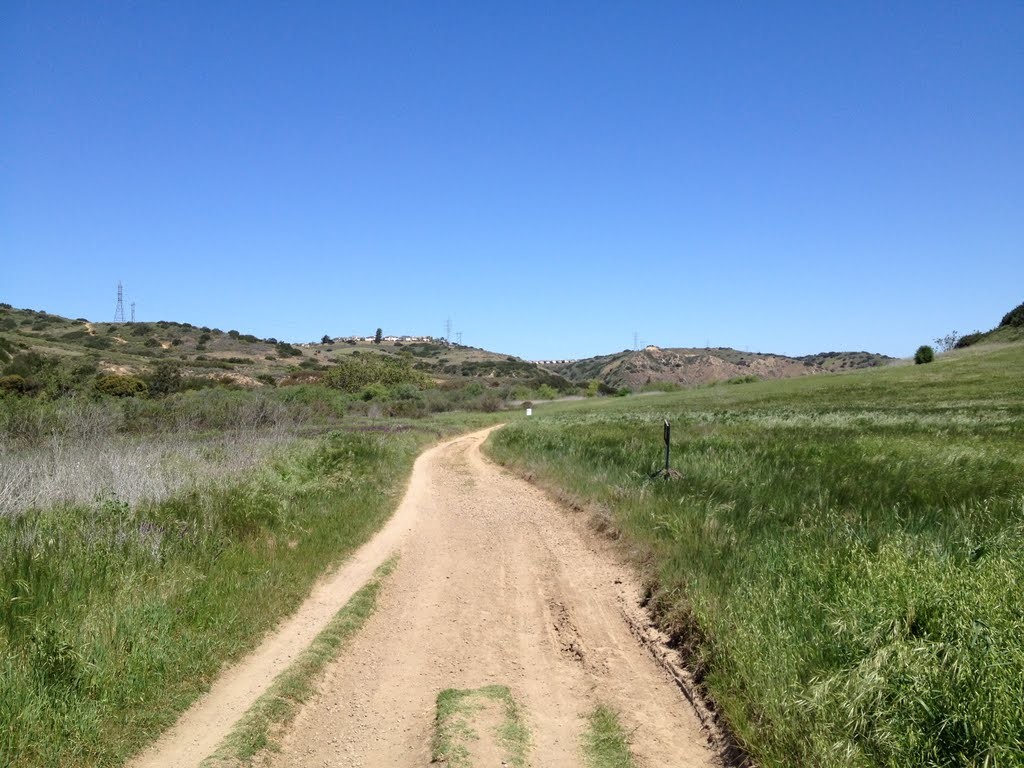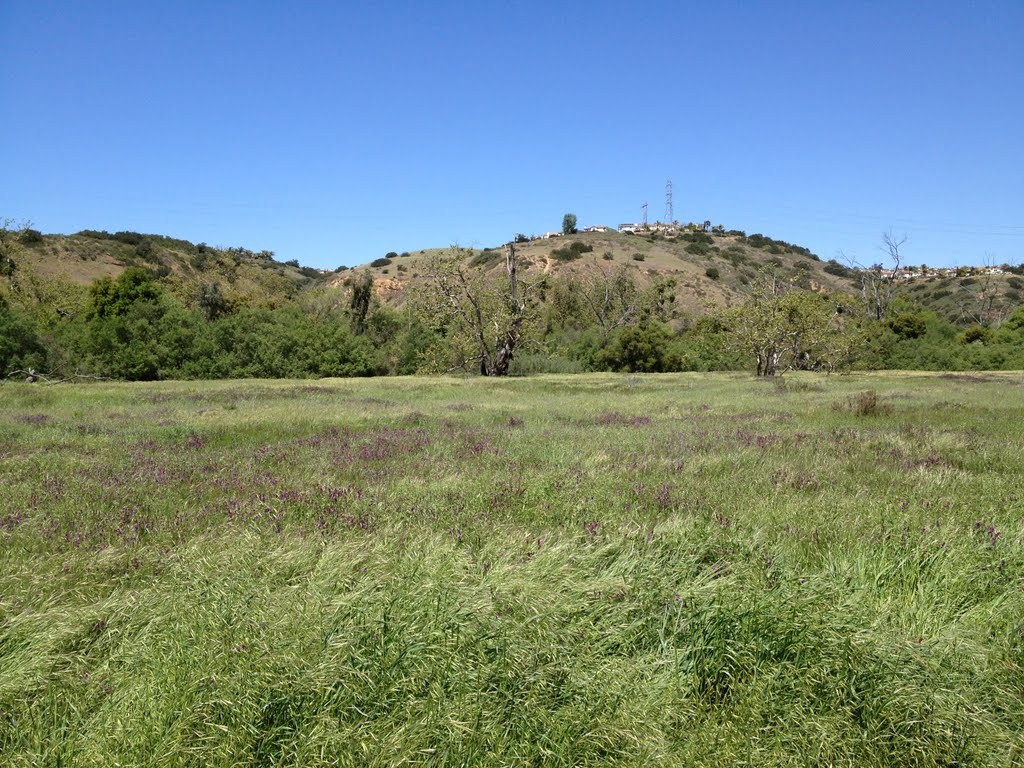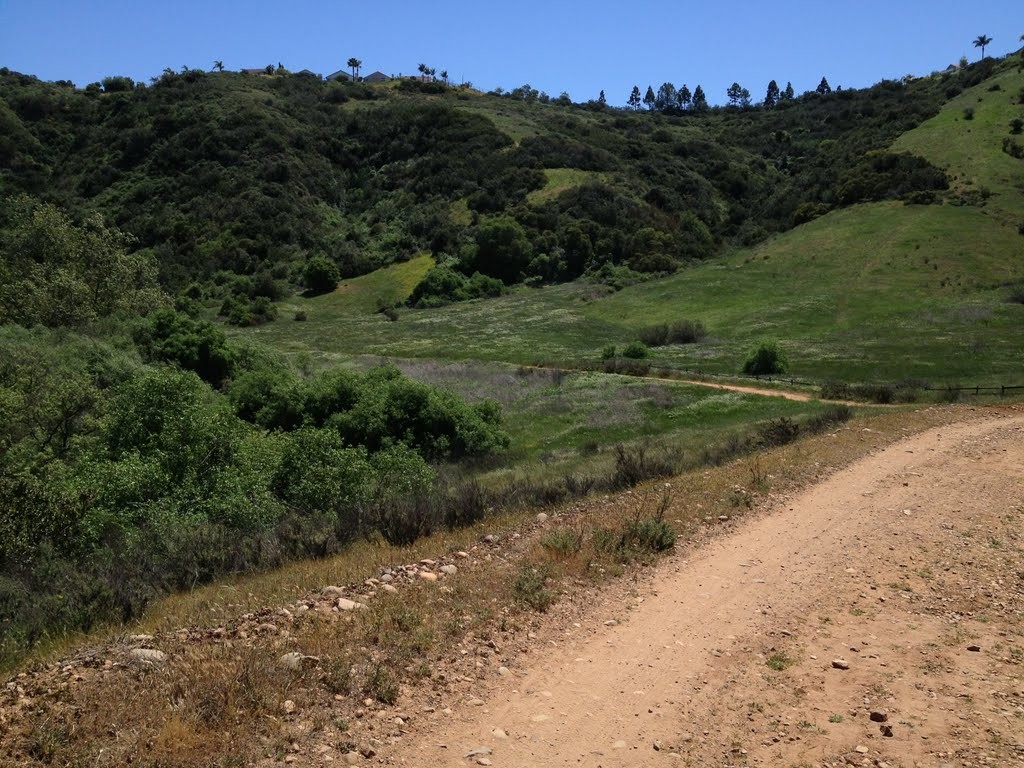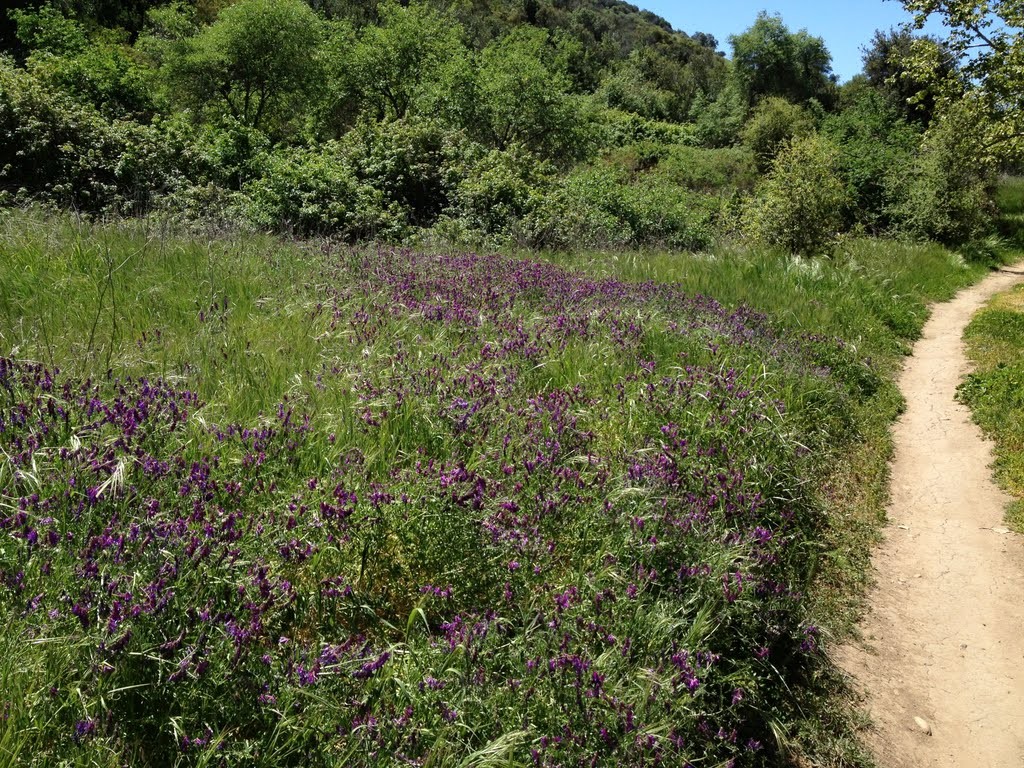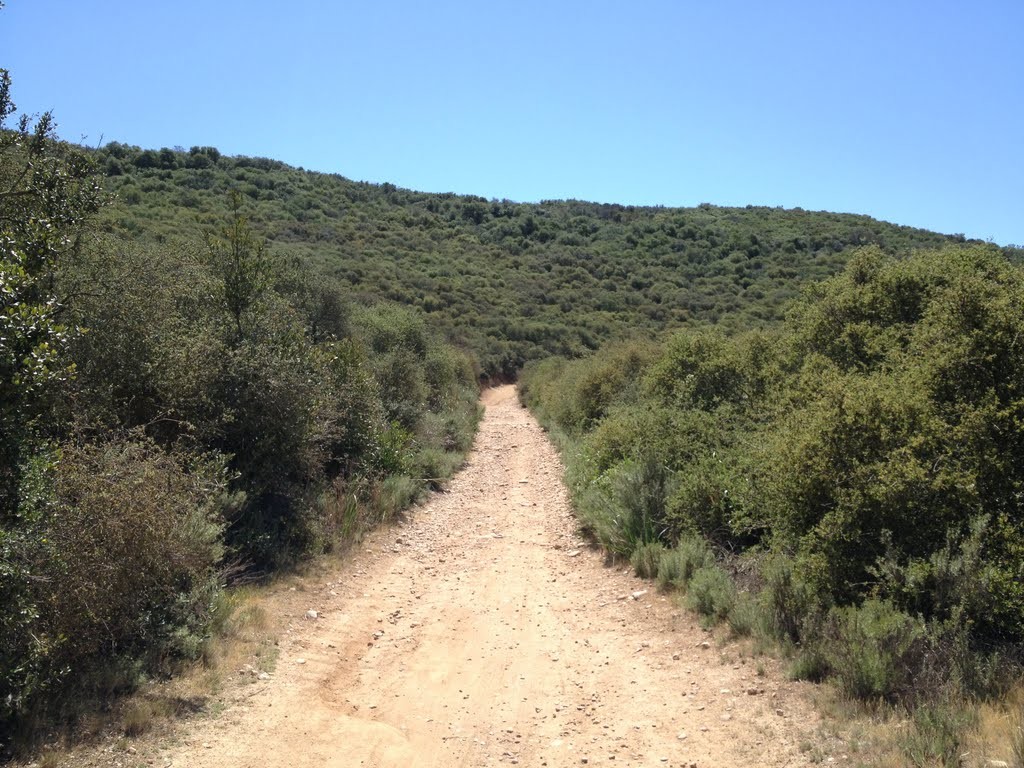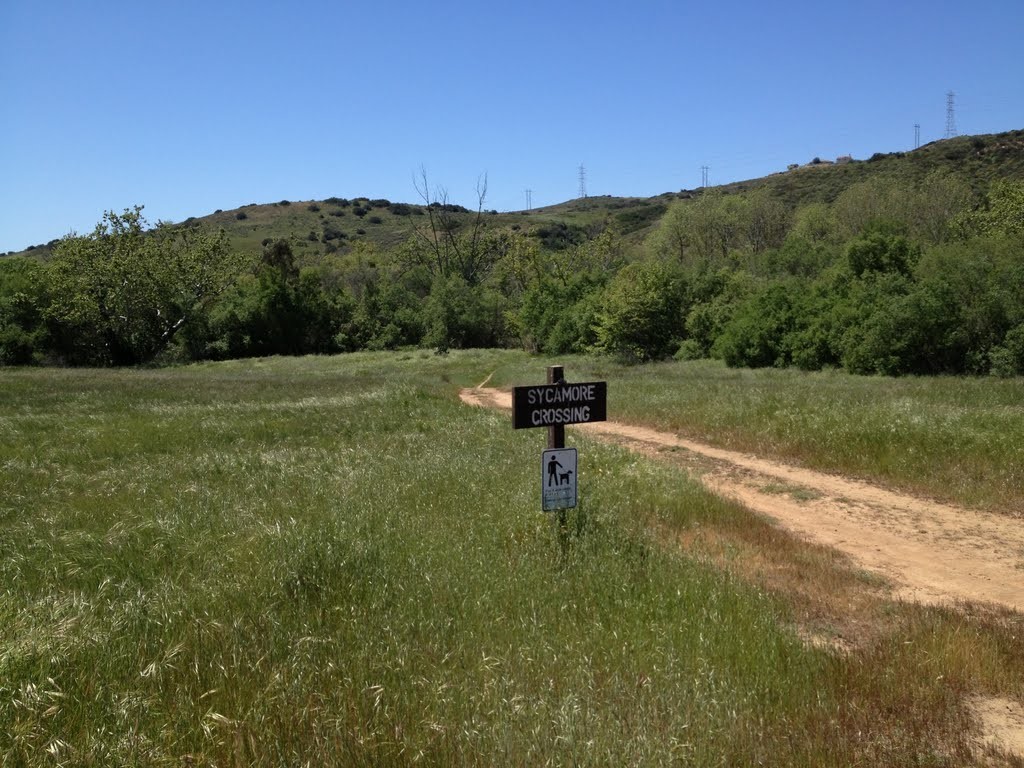 The Return:
Whichever parking lot you started head back in that same direction.
Personal Thoughts:
This area is great for biking, hiking or jogging.  Although this area is more of just a long path that leads from one end of the canyon to the other it is still a great area to wander around and explore.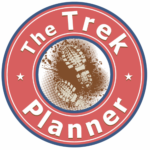 OPTIONAL SIDE TREK
From the western parking lot next to the Sorrento Valley Blvd the trek to the waterfall is about 2.75 miles.  The path is very easy to follow and once you have traveled the 2.75 miles you will see a sign that says "waterfall" that points you in the northern direction for about a hundred yards.
You will follow a rock stepped path to the base of the creek and be lead around to the waterfall.  The waterfall itself is about a 10 foot drop but the area is very unique with all sorts of large boulders spread out in the area.
This Side Trek takes an additional 10-25 min.
Waterfall: 32°55'36.90″N, 117°10'38.06″W
Los Penasquitos Canyon Preserve