Review
LifeStraw Water Filter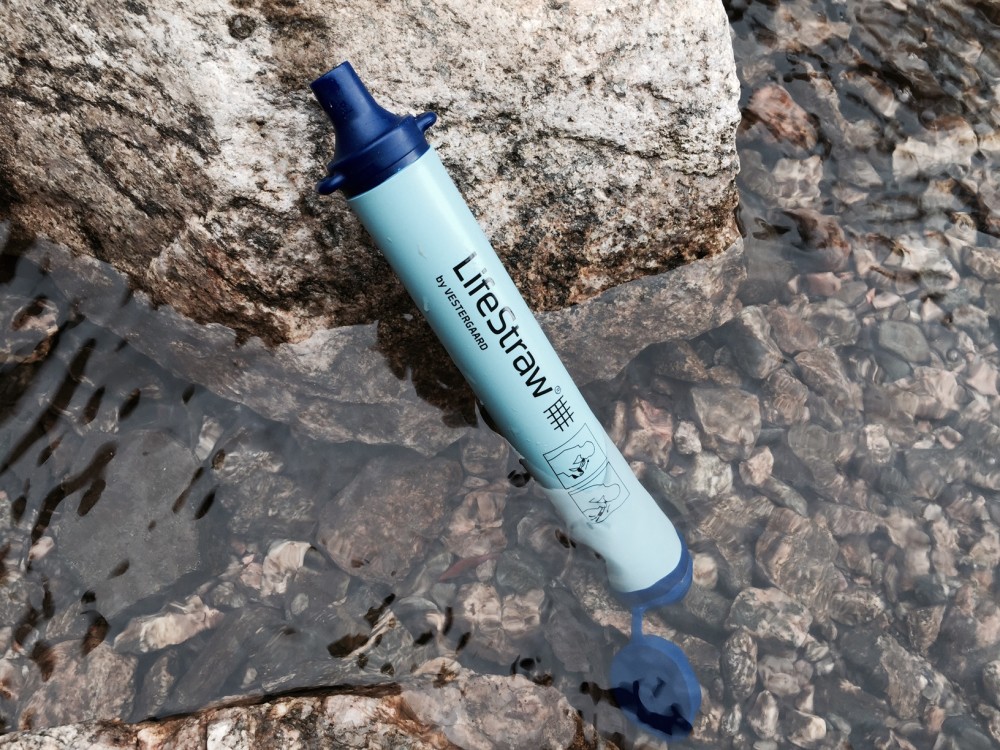 I was reluctant at first to purchase a LifeStraw just because I wasn't fully aware of how awesome and easy to use these things are.  I've read many reviews for this product and heard first-hand accounts from several people and I finally spent the $20 and bought one.
How it works
The LifeStraw is very easy to use.   All you do is take off both caps at both ends, let the bottom opening sit under water (called priming) for a little bit and then suck up the water through the mouthpiece end when you need a drink – it really is that simple.  It doesn't take much pressure to suck up water.  It's almost like sucking up a milkshake through a straw.
After using the LifeStraw on several hiking trips I have found that there is no aftertaste.  I probably wouldn't use this in super muddy water unless I had to but it works perfect in lakes and creeks.  From the company's website they say the LifeStraw "lets you drink directly from streams and lakes or from a bottle".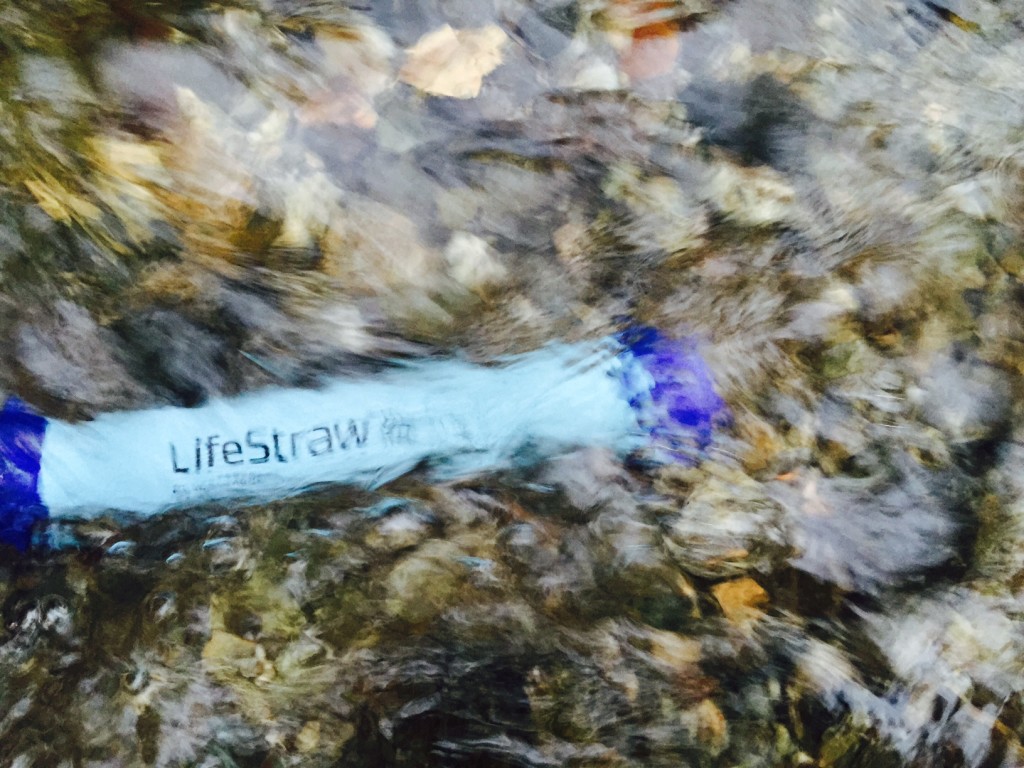 LifeStraw Basics
The LifeStraw is very light (only weighs a few ounces) and it can fit in your pants pockets or a backpack easily.  The entire product is about 8 1/2 inches in length.  The company says it can filter water for up to 1000 liters (about 264 gallons) and filters out "protozoa and bacteria" to make "contaminated water into safe drinking water".
There are caps at both ends as to protect the filter and mouthpiece.  Also, there is a detachable cord so you can wear it around your neck if you want or you can take that part off and pack it in your bag or pocket for easy storage.
When to use the LifeStraw?
On a recent trip to The Subway in Zion National Park, I brought this along as a backup water filter.  I also brought 2 liters of water and I wanted to see how far I could make it until my water ran out.   Well, after about 5 hours of hiking I ran out of water just passed the Heart of the Subway (which is this picture below) and I used my LifeStraw for the rest of the hike as we were following the creek down – it worked flawless!
On a different hike closer to where I live, I only bring the LifeStraw for my water intake – I don't bring any other water.  This works great for this hike as the trail follows a perennial creek for the entire way so I have no worries about having water.  But I would always recommend bringing water on whatever you do (gotta say that for liability reasons 🙂
This is now part of my regular gear that I bring on most outings.
Are there any downsides?
The only downside I can complain about is that the little plastic ring that keeps the mouth piece cap connected to the LifeStraw body is VERY flimsy.  Mine broke within literally a few minutes of taking it out of the package.  I mean, it doesn't affect the functionality of the product but I now run the risk of losing the cap which covers the mouthpiece – not a big deal but it is something I should mention.
Cost
You can buy this online and in stores at major retailers for about $20.
Recommendation
Buy it!
Positives
Very easy to use. Filters water fast.
Negatives
The plastic ring which holds the mouthpiece cap is very thin.