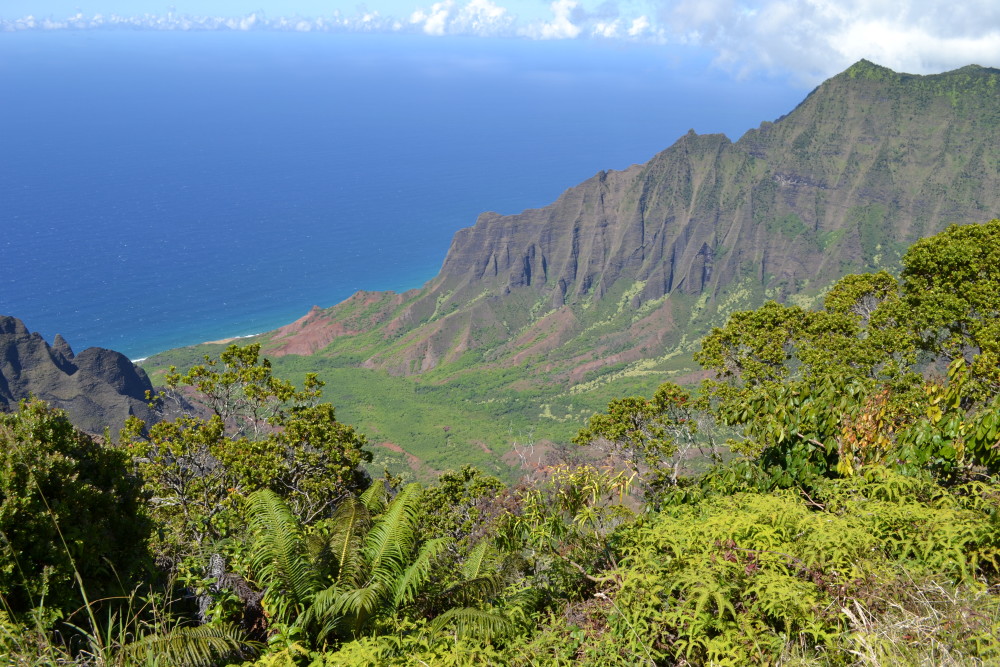 Overview
Na Pali Coast, Kalalau Valley, Kokee State Park
Less than a hundred yards
Yes at Lookout and Natural History Museum
Yes. At the Natural History Museum
Bring a hat, sunglasses, bag for food and water, picnic supplies, camera
GPS Coordinates:
Kalalau Valley Lookout: 22.150998°, -159.645800°
Kanaloahuluhulu Meadow: 22.130186°, -159.657370°
Trail Map
Driving Directions
Kalalau Valley Lookout
The Kalalau Valley is an incredible vista that overlooks the Na Pali Coast.  It is a good drive but the views are definitely worth it.
The lookout is located in Kōkeʻe State Park at the top of the mountains, which are some 4000 feet high.  From the parking lot, it is a very easy hundred yard walk to the lookout.
You will be surrounded by very lush vegetation and surreal landscapes of Kauai and the Pacific Ocean.   It is one of my most memorable moments from our Kauai adventure.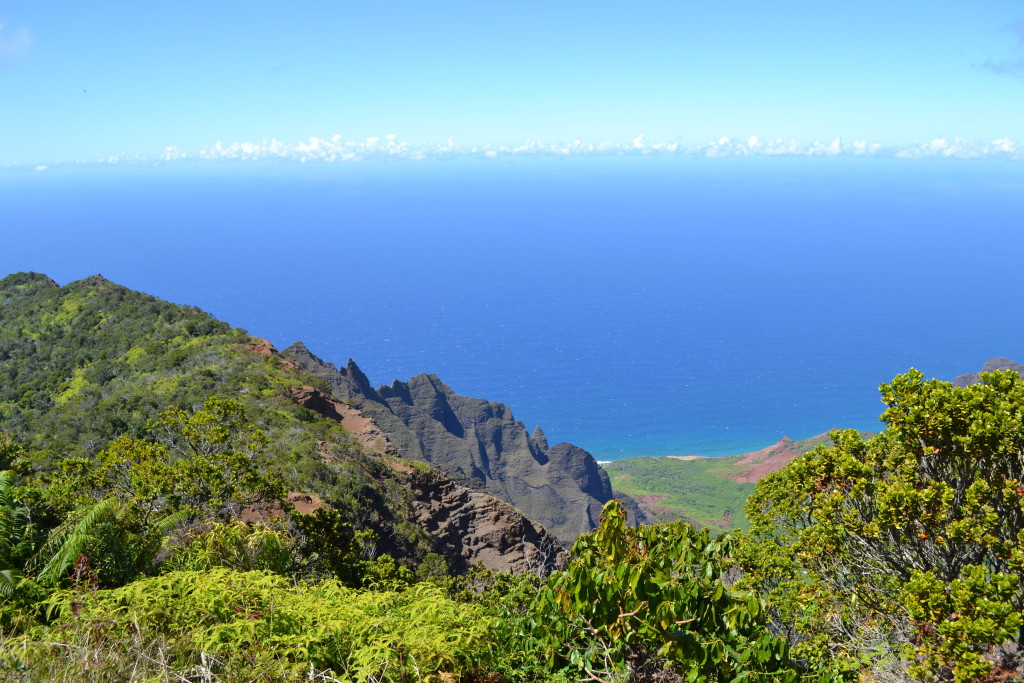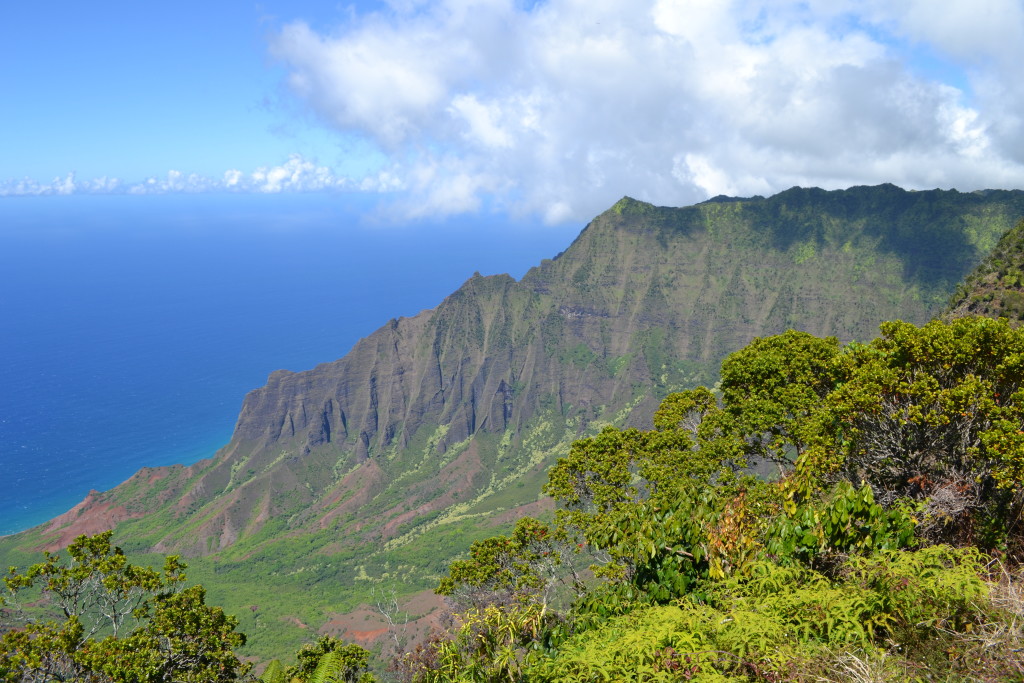 I learned something interesting about the Kalalau Valley while visiting in Kauai.  Because of the valley's pristine condition, there have been reports of campers overstaying their visits and living as "naturalists".  Every now and then, authorities will raid these areas and give $500 citations to each person.  You need a permit to stay in the valley and even then, the permit is only good for 5 days.   Just visiting the lookout will make you not want to leave this place.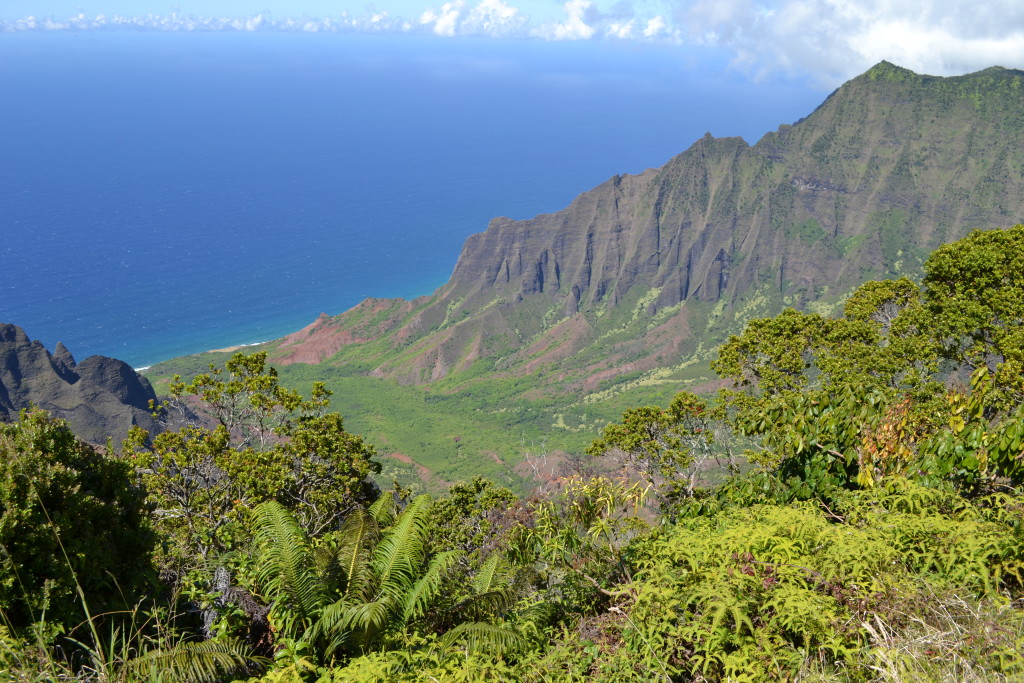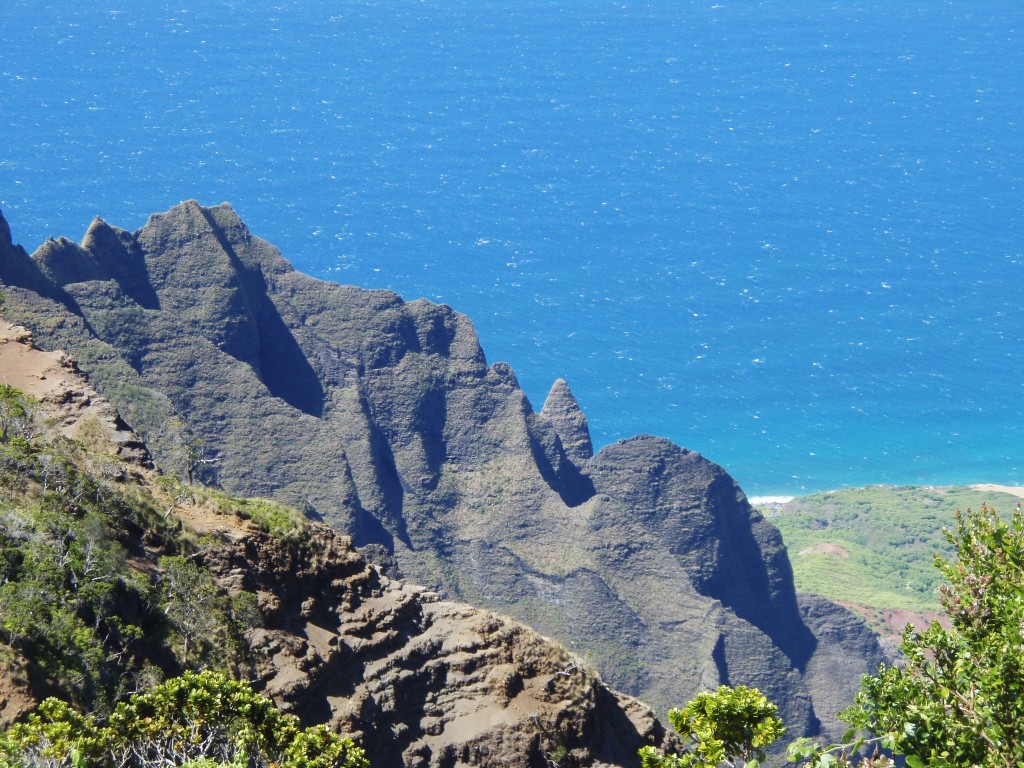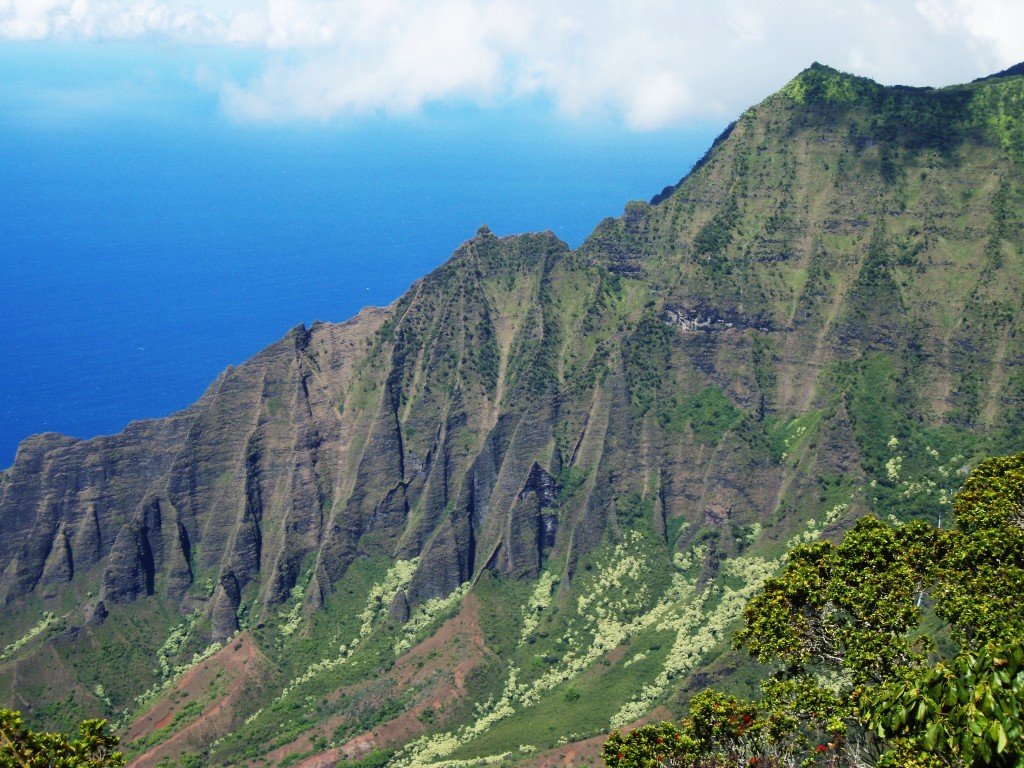 I've heard that there is a rumored extremely steep and dangerous trail to the bottom of the canyon but I haven't found such a trail and you would probably fall to your death trying to follow one.  You can hike to this valley from the bottom by starting at the Hanakapiai Beach Hike.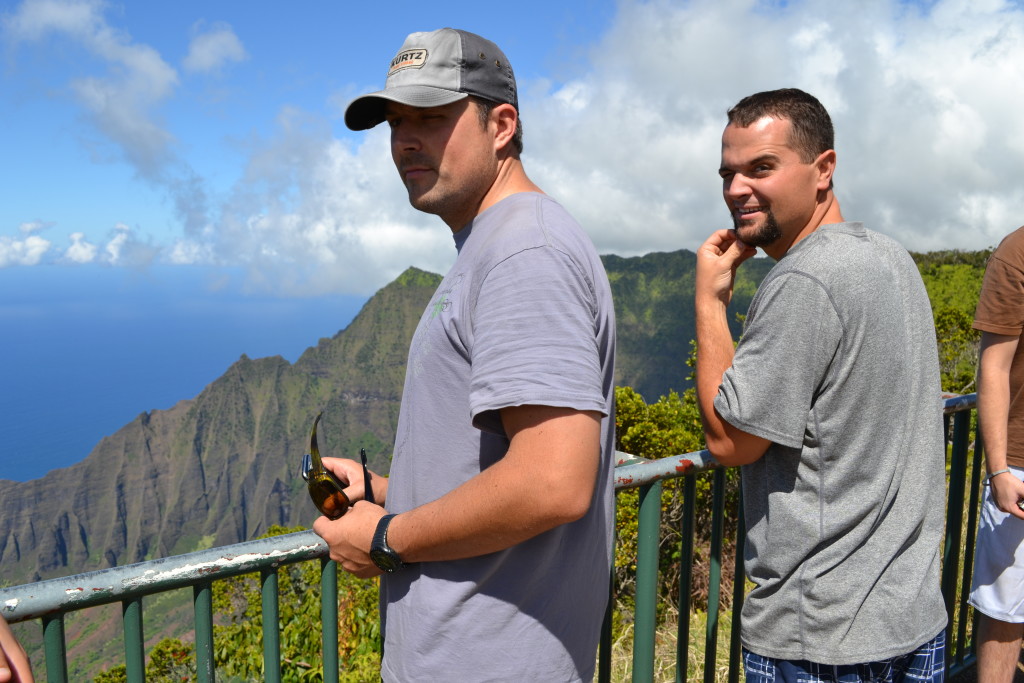 Kanaloahuluhulu Meadow
Down the street a little ways from Kalalau Valley Lookout we had lunch and played football at the Kokee Natural History Museum and Kanaloahuluhulu Meadow.
This was an unexpected sight to find  a large grassy field  at the top of the island.  There are also some picnic tables around for you to enjoy a meal.
The Natural History Museum is small but interesting.  We bought drinks and snacks here and checked out the museum.  We were mostly interested in the fun grassy field outside though (no offense to museum lovers!).  As always, there were chickens all over the place.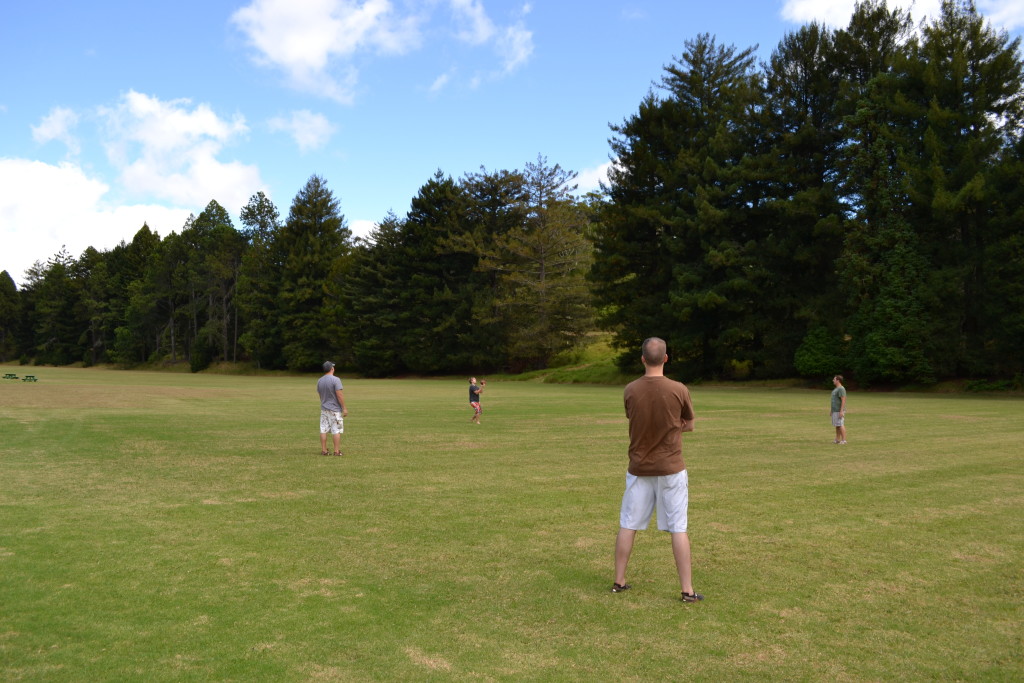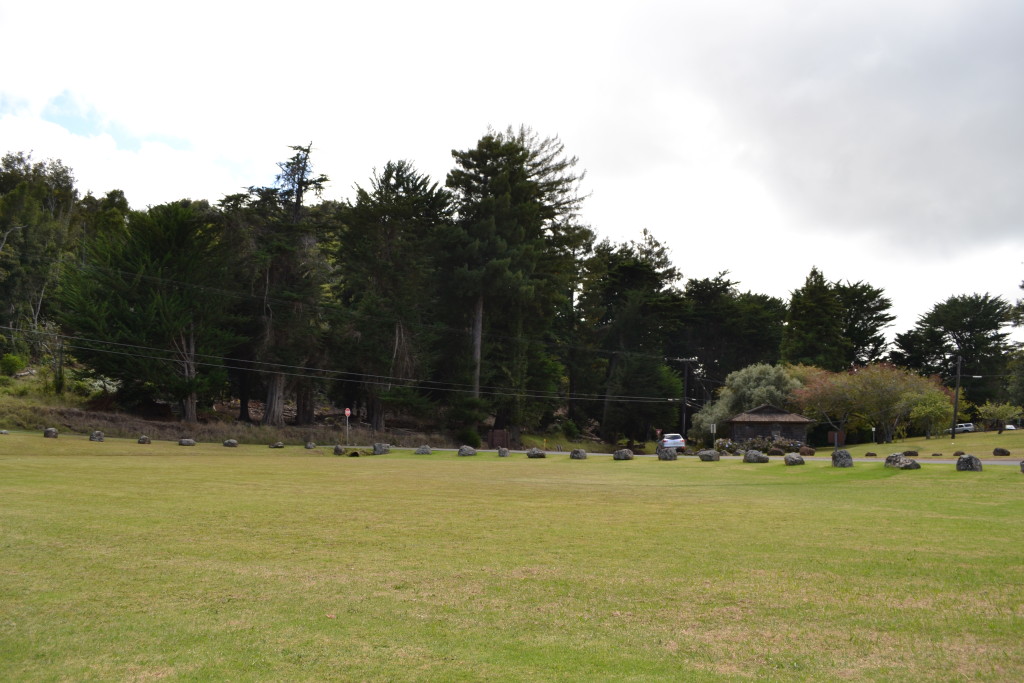 The Return:
Head back to your car.

Personal Thoughts:
If you are visiting Kauai you should come see the Kalalau Valley Lookout.