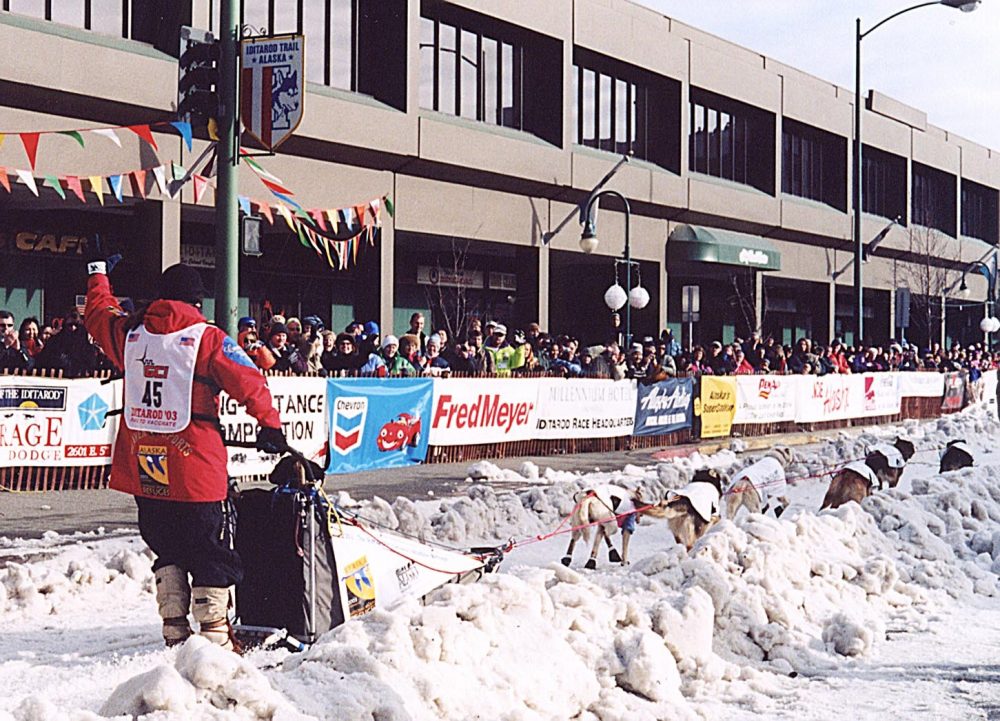 From the Fairbanks News Miner:
The 2017 Iditarod Trail Sled Dog Race had its ceremonial start in a fan-friendly atmosphere Saturday in downtown Anchorage.
The 72 mushers in the race greeted fans, took pictures with them and signed autographs. And many people got to pet the dogs before mushers took off on a slow ride past fans lining city streets and trails.
Picture credit: By USFWS Photo by Donna Dewhurst – http://alaska.fws.gov/media/nwrcelebration/zirkle_photo_gallery.html, Public Domain, https://commons.wikimedia.org/w/index.php?curid=624341