Review
Hydro Flask Water Bottles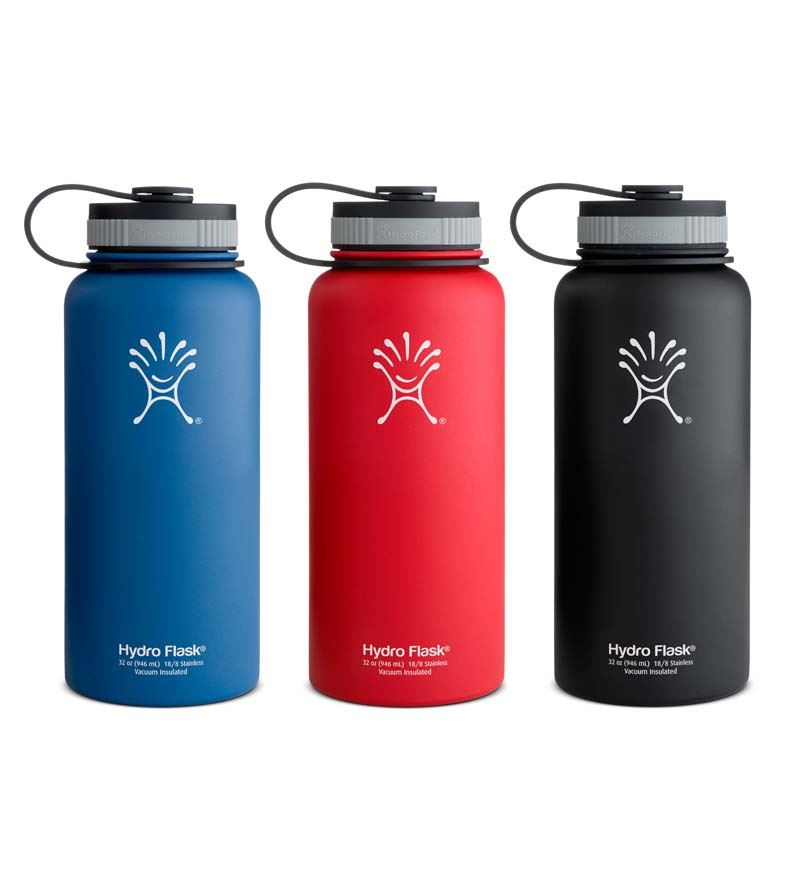 Hydro Flask water bottles are a great way to keep your liquids cold or hot for long periods of time.  They come in a variety of sizes and colors and there are other great accessories you can buy too.
The bottles are very durable.  I have brought my red 40 oz bottle to Alaska, Utah, Panama, Mexico, Colombia and everywhere in between and it has held up nicely!  I thought it was really amazing having ice cold water throughout the day while laying on a beach in Mexico – doesn't get better than that!
You can see in the picture above the size comparison for my 32 oz Nalgene, 18 oz, 24 oz and 40 oz Hydro Flasks.
The reason why I like Hydro Flask more than other water bottles is because they are all vacuum insulated.  What does this mean?  It means that if you put ice in your Hydro Flask bottle, it will stay for a few days.  Or if you put hot chocolate or coffee in your bottle it will stay hot for many hours.  I have found that the bottles keep cold liquids cold much longer than keeping hot liquids hot.
I did a test where I filled up my 40oz bottle all the way with ice then filled up the rest with water.  I did this on Monday at around 5pm.  I wanted to see how long the ice would last inside.  By Thursday morning I had just a few small remaining pieces of ice left.
You can buy a 64 oz (growler size), 40 oz, 32 oz, 24 oz, 18 oz and 12 oz sizes.  Hydro Flask also makes insulated beer/coffee pint cups too.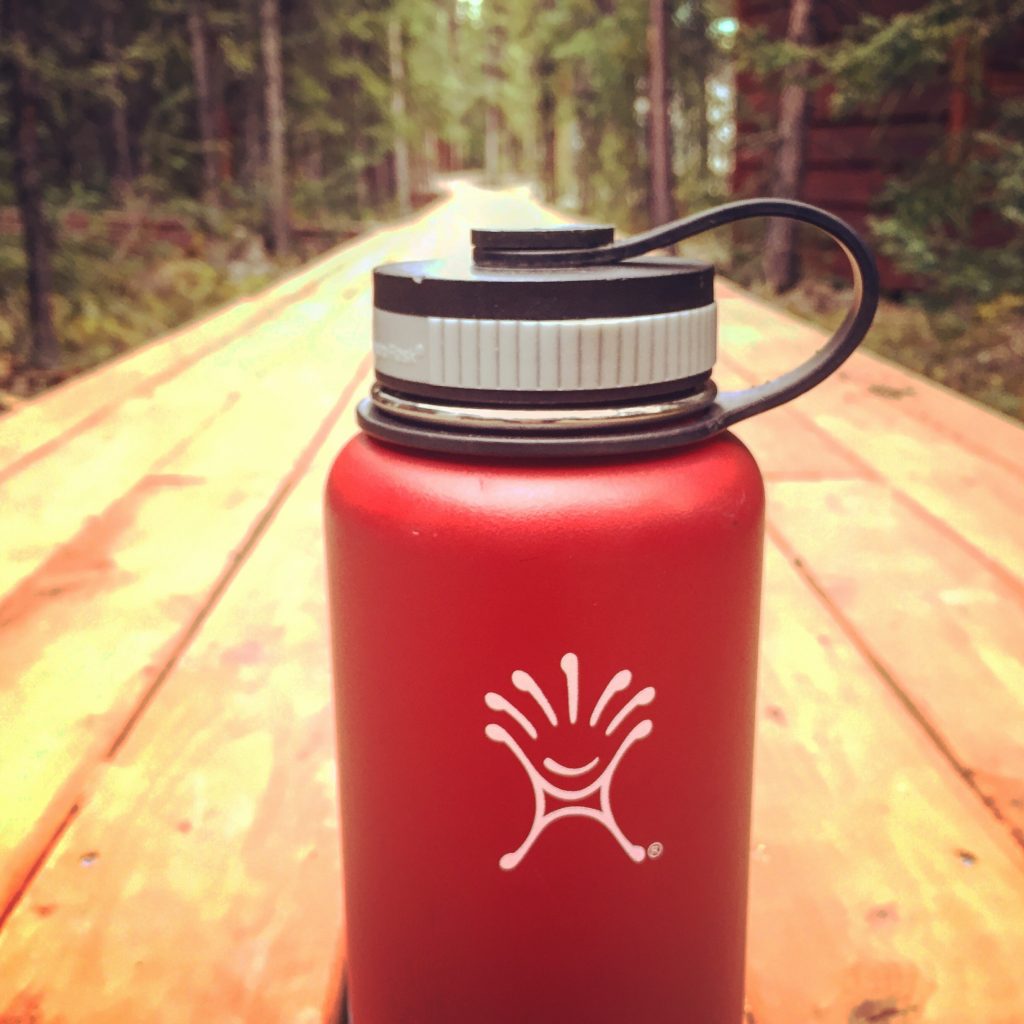 Cost
Varies depending on size.  Around $20-60
Positives
Insulated bottles keep liquids hot or cold for long periods of time.
Negatives
Bottles are heavier than most other bottles.