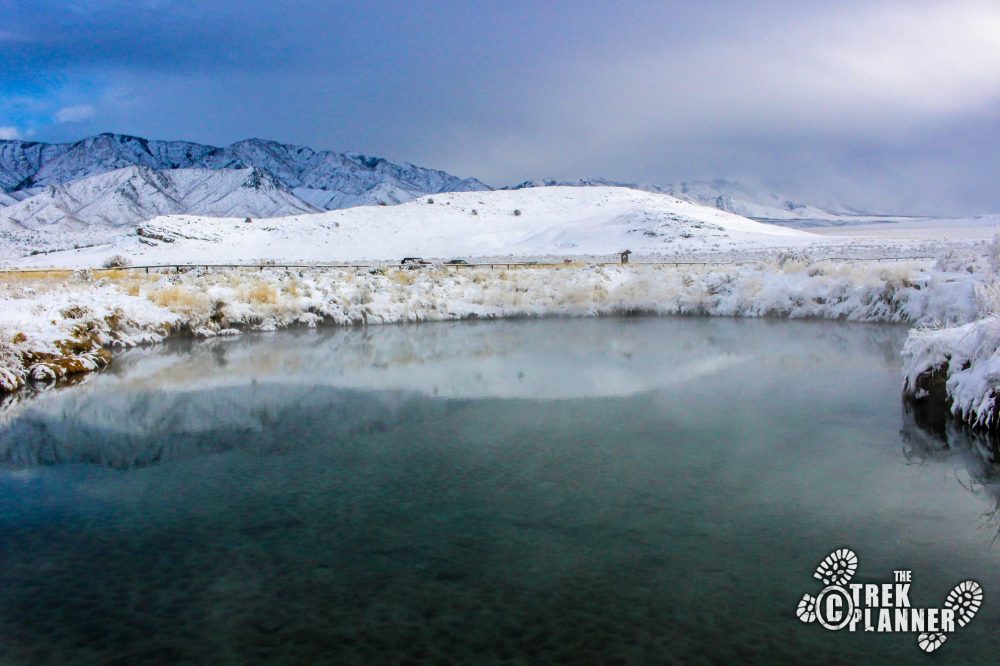 Overview
Horseshoe Springs, waterfowl, fish, Skull Valley
<200 yards in total walking
Spring, or fall. There will be lots of bugs around the warmer months
Boardwalk and dirt path mix
Yes. Across the street there is the Skull Valley Offroad Camping Area
GPS Coordinates:
Horseshoe Springs: 40.61419, -112.7094
Trail Map
Driving Directions
The Trail: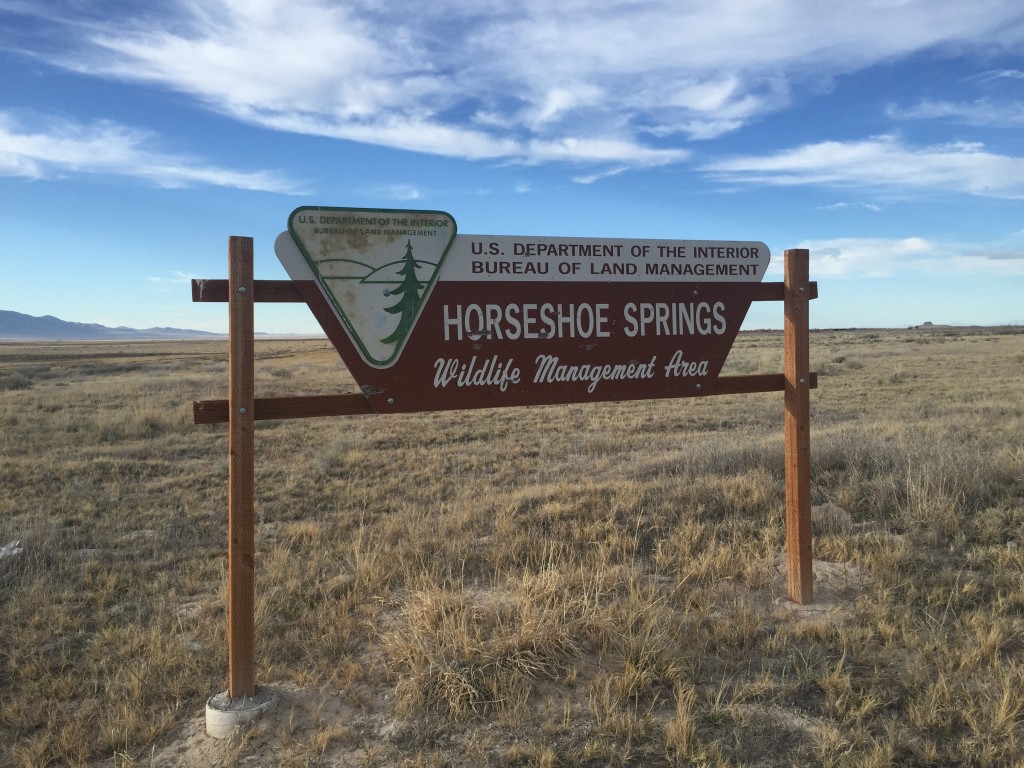 Horseshoe Springs is located right off the Skull Valley Road about 10 miles south of the I-80 exit.  The parking lot is located a few hundred yards from Skull Valley Rd and the springs are located right where you park on BLM land.
It is important to note right off that there were a ton of bugs when I went in early March. Mosquitoes, gnats, flys and other bugs were plentiful and annoying.
From the parking lot, you will cross a bridge which takes you over a narrow canal which also has brackish water.  The trail is a part wooden boardwalk and part dirt path.  The path winds around the two ponds and meets back up at the parking lot.
I was surprised to learn that there are fish inside the ponds such as Largemouth bass, Carp and mosquito fish.  You are allowed to fish with the proper permits of course.  As I walked around the short boardwalk trail I could see some of the fish and also some waterfowl.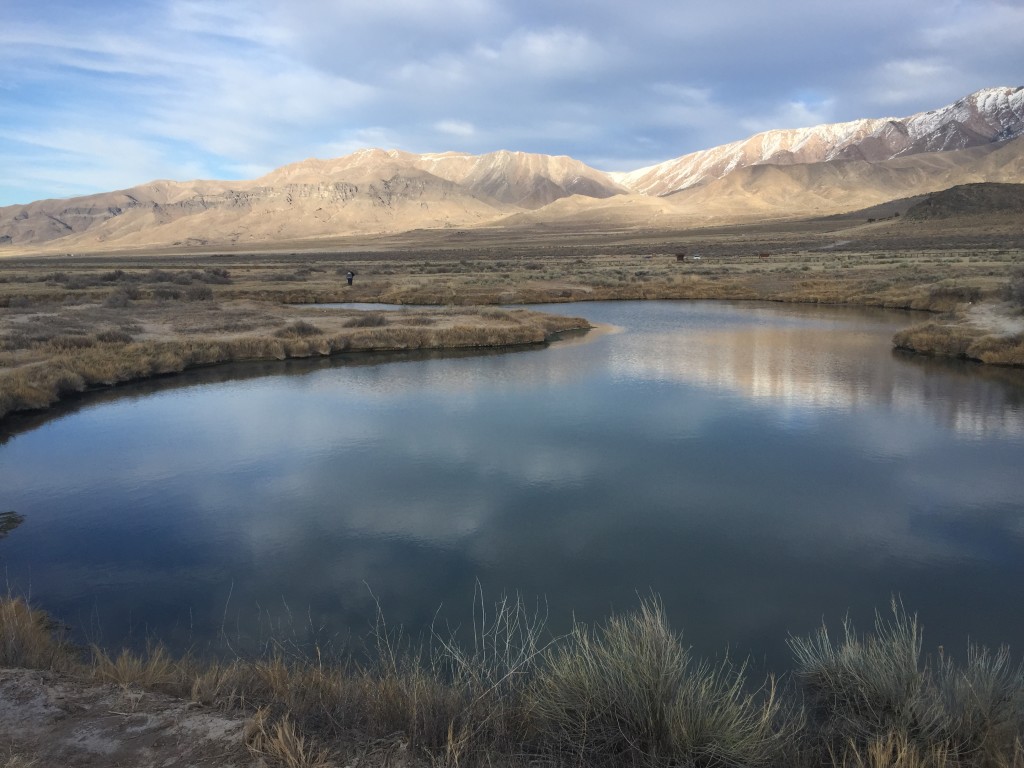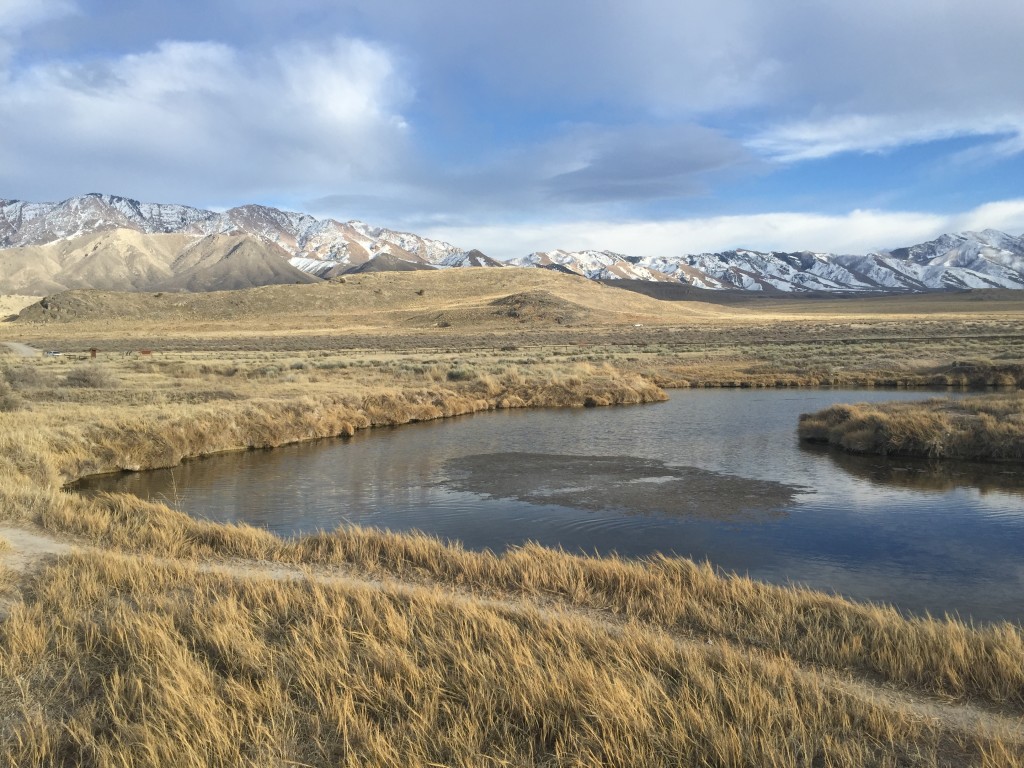 The springs are not fresh water.  They are definitely a little salty so don't drink from them unless you want to get sick.  I was also surprised to find that the springs are somewhat warm too.  One website I found stated that the springs are around 73 degrees Fahrenheit.
Horseshoe Springs in the Winter
I revisited Horseshoe Springs in the Winter and found it just as interesting as in the warmer months.  You could see the steam rising from the springs and the water felt nice and warm even though the air temperature was about 17 degrees.  The water is really not hot but it is warm enough to make you consider jumping in!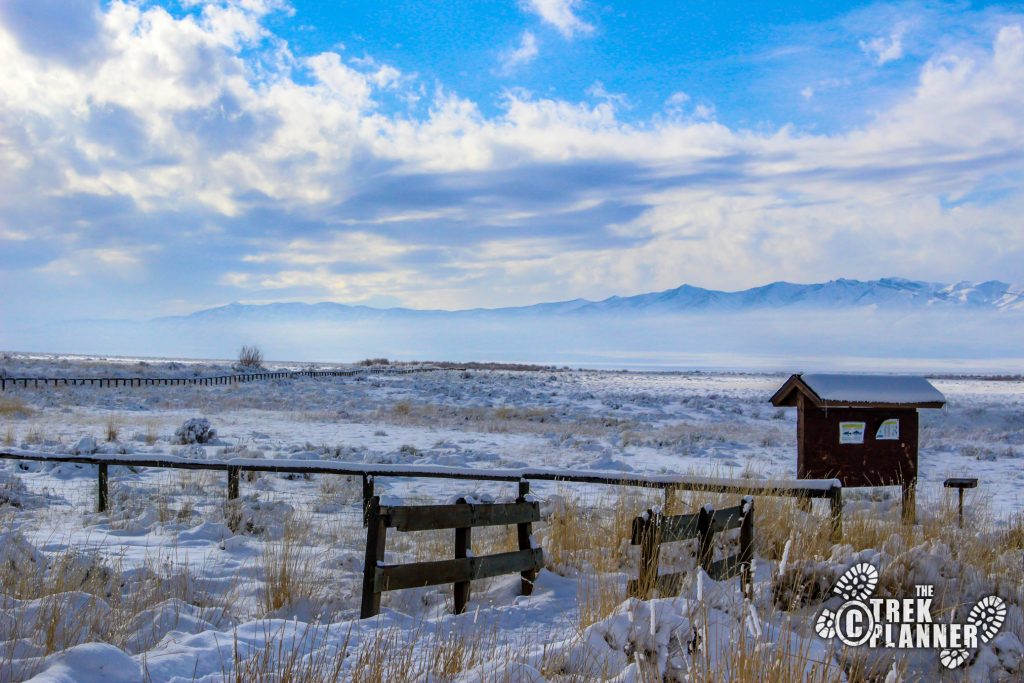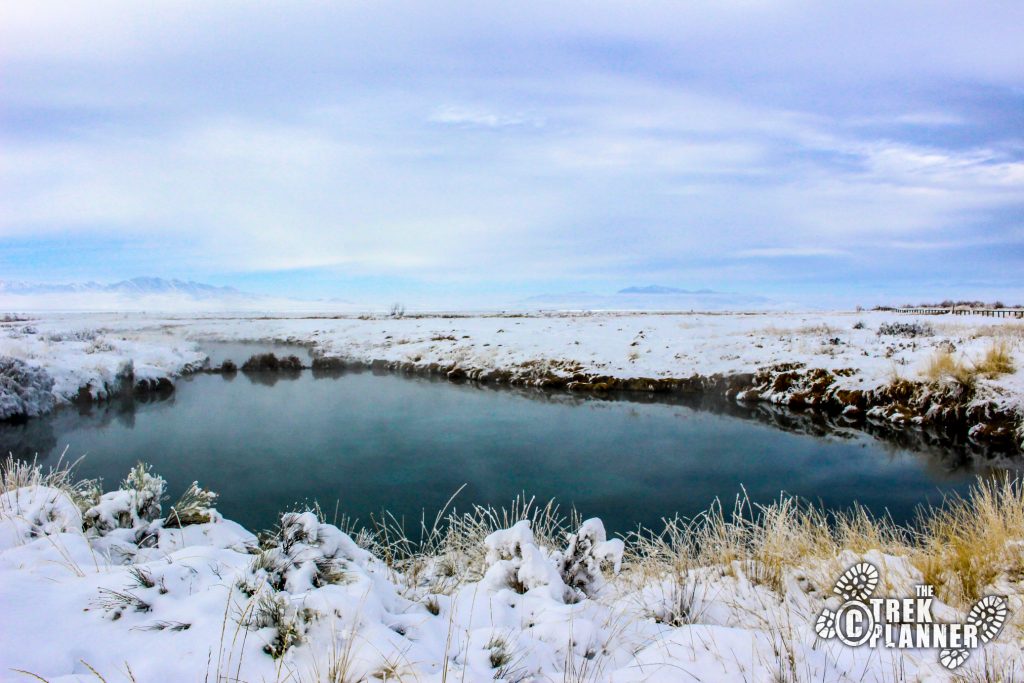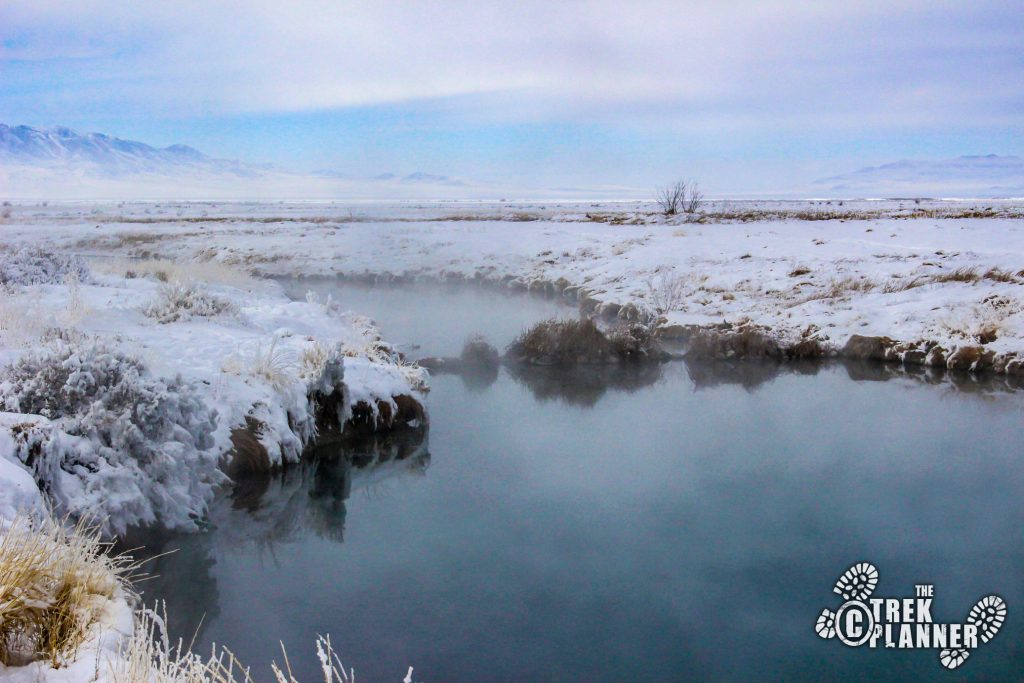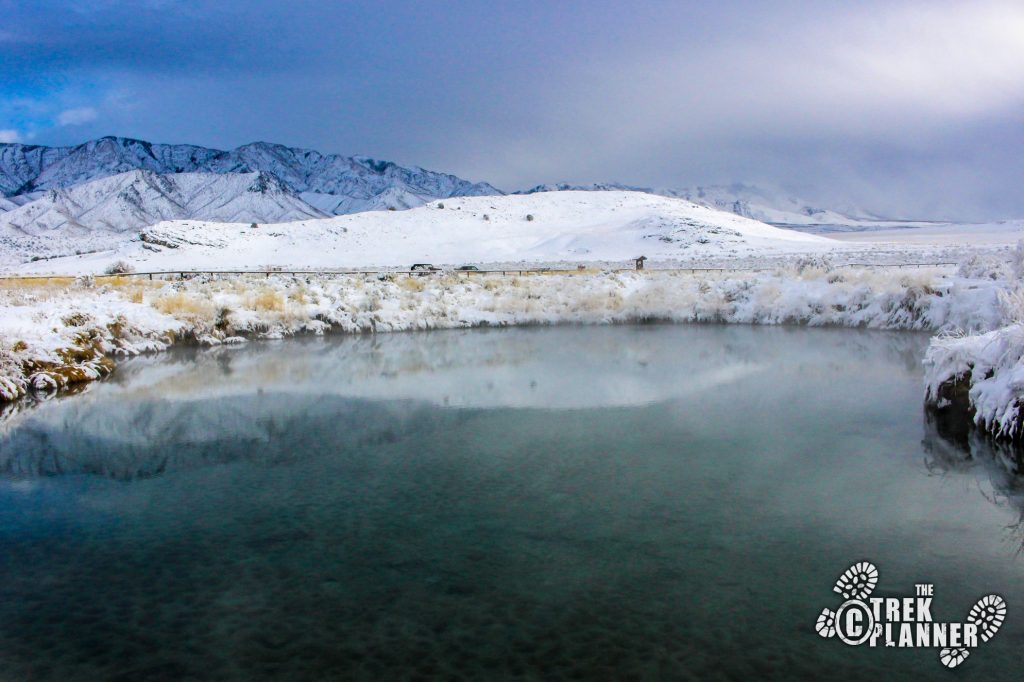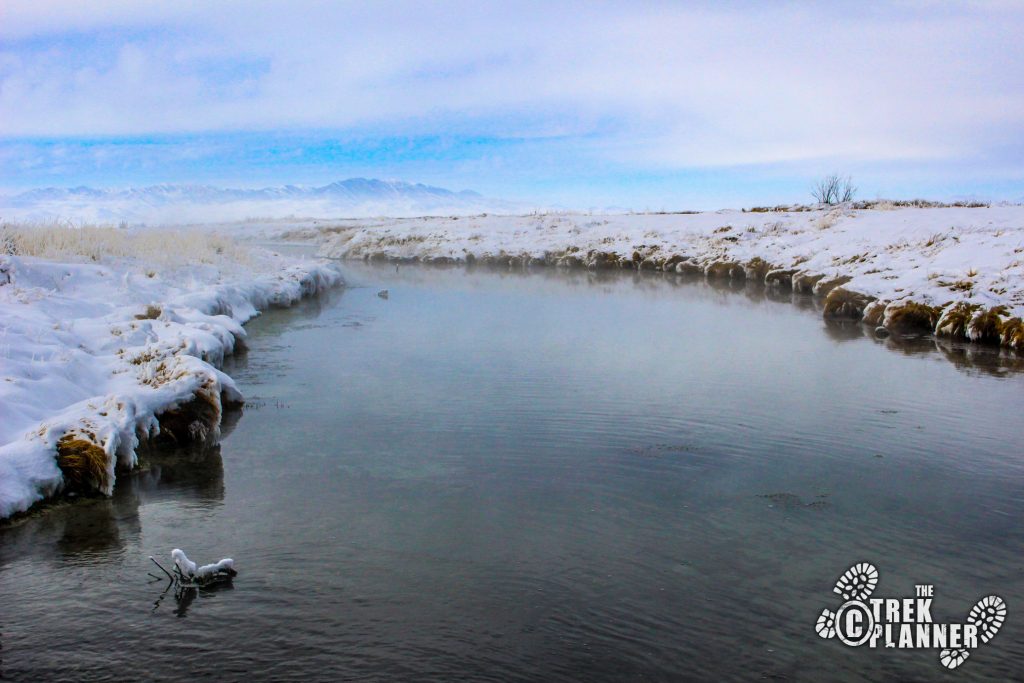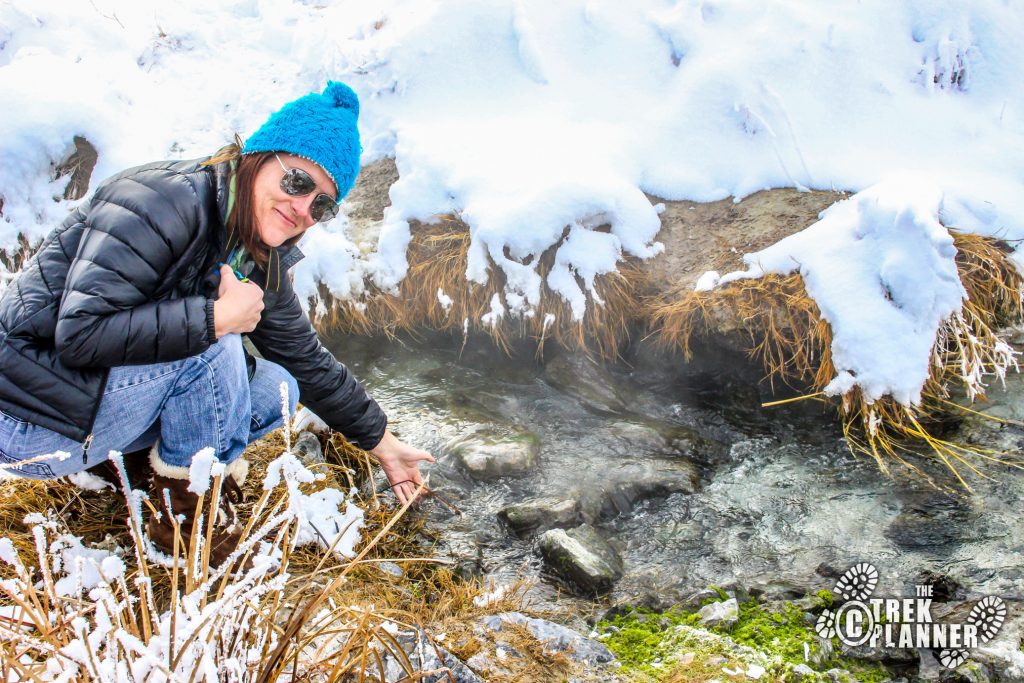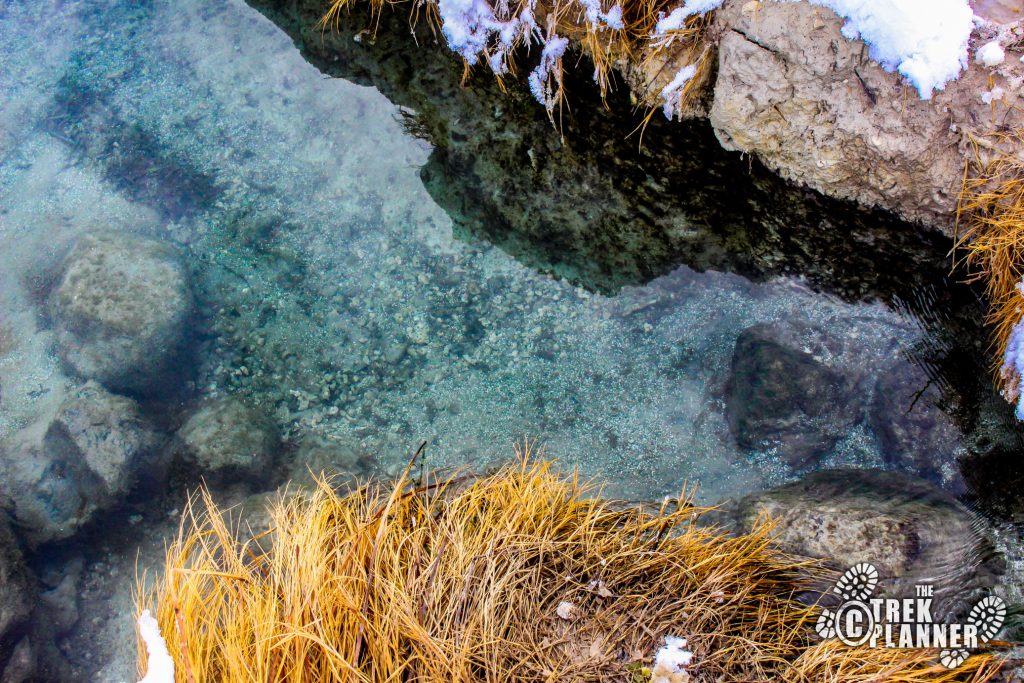 Personal Thoughts:
Horseshoe Springs was a neat little place to explore.  I was even more intrigued by this area when I learned that some pioneers and explorers not only passed by these same springs but even made mention of them in their journals.  There are signs at the parking lot which mention that this was part of the Hastings Cutoff historic trail to California for travelers 150+ years ago.  You can still see some of their wagon ruts if you look carefully too.