Overview
Davis County - Northern Utah
Incredible vistas of the Wasatch Front and Back. Also deer and birds.
9 miles round trip from Francis Parking. 6.5 miles from Upper parking.
None. Bring all you need.
Early summer through mid Fall.
Unmarked, overgrown, but visible.
Clothing:
Polyester Hiking Shirt
Nylon Hiking pants
Asics Gelventure 4 shoes (very inadequate to the task)
Cotton Socks
Outdoor Research Halo Sombrero
Gear:
Camelbak 80oz bladder in its mini backpack.
Rudy Project sunglasses
At 9,706ft, Thurston Peak is the highest point in two counties: Davis and Morgan. That gives you double the reason to hike it! It is a moderate hike with great vistas the entire time. The trail is actually a small part of the Great Western Trail. While popular, you will most likely have the peak to yourself.
GPS Coordinates:
Lower (Francis) Parking: 41º 1.6492′ N, 111º 50.2812′ W
Upper Parking (End of Road):   41° 3.011'N, 111° 50.752'W
Thurston Peak: 41º 4.9172′ N, 111º 51.0947′ W

Trail Map
Driving Directions
See our discussion on Francis Peak, which details the road up the canyon.

The Trail:
I've hiked to Thurston now three times; each time starting from a different place. The easiest to access (any car can do it if the road has been maintained) is starting from Francis peak. Park by the wide area near the gates. My stats and map listed on this hike show that we climbed Francis and then continued on along the ridge. We wanted to do this, but don't think you have to. You can take the road to the right of the gate that hugs the cliffs on the East side of Francis. This is quicker and saves you from climbing up and down hundreds of feet if Thurston is your only goal.
The Upper Parking is only accessible by 4×4 with decent clearance. You vehicle will get scraped up badly by the overgrown brush. This is where I parked the next time I did Thurston. It made the hike far easier and quicker. The third starting position is from Bair Canyon. A fourth way that I have not done is from Adams Canyon. These are briefly discussed in the Optional side Trek section below.
The trail climbs and drops surprisingly. It is by no means a simple flat hike, but it is not difficult. The trail drops up and down on both sides of the ridge.
You bounce back and forth from east to west with sweet views of the Wasatch Front or the Wasatch Back.
The final peak is an amazing climb when you realize you already started on top of the mountain. But up and up you hike. Take a look at the Altitude Profile below or on the map to get a feel of the steepness.
There is generally a nice breeze on the ridge and peaks. It really helps and keeps this hike enjoyable.
You've had a great view the entire time, and Thurston is no different. It is a great vantage point.
Hmmm…I have the mad scientist hair going on. That is what I get for wearing a hat. With the high sun exposure, and the high elevation, a hat is definitely needed on this hike. Sunblock is strongly encouraged.
The Return:
Head back the way you came. There are options discussed in the Optional Side Trek section.
Personal Thoughts:
Thurston is a decent, refreshing hike. The views, the animals, the environment are all very unique for a Wasatch Front hike. Instead of hiking straight up in shallow, scrub oak filled canyons, you are rewarded a easier slope with pine trees, mountain mahogany, and cool breezes. There are far fewer people than at the mountain's base in the more popular canyons.
While still surrounded by city, you really do feel like you are in a different world. I call the tops of the Wasatch the accessible little Uintas. I love this hike and highly suggest you check it out!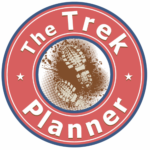 Option Side Treks:
Continuing on the Great Western Trail: After summiting you can continue on along the Great Western Trail. This section runs to Weber Canyon, and drops you down to the valley just past Fernwood Canyon. I've seen a lot of trail runners doing that section but have never tried it myself.
Make it a Serious Summit Shuttle: Hike Baer Canyon to the Great Western Trail; then hike to Thurston as normal. Then drop down either Adams Canyon (I have seen people do this but have not done it myself) or down Webb Canyon (I did this. The trail is very thin and overgrown. Getting lost is very possible. In which case you'll just have to bushwhack your way down to the Bonneville Shoreline trail.). Doing it this way is very difficult. You climb +4,000ft to the ridge. Then do the +-1,5000ft along the ridge. And then drop the +4,000ft back down to the valley. That said, it was pretty fun. It took me around 11 hours to complete. It is around 14 miles. We then drove back to Baer canyon and picked up our other car.
Other Resources:
Thurston from Adams Canyon. (Read the comments for a description of the trail)