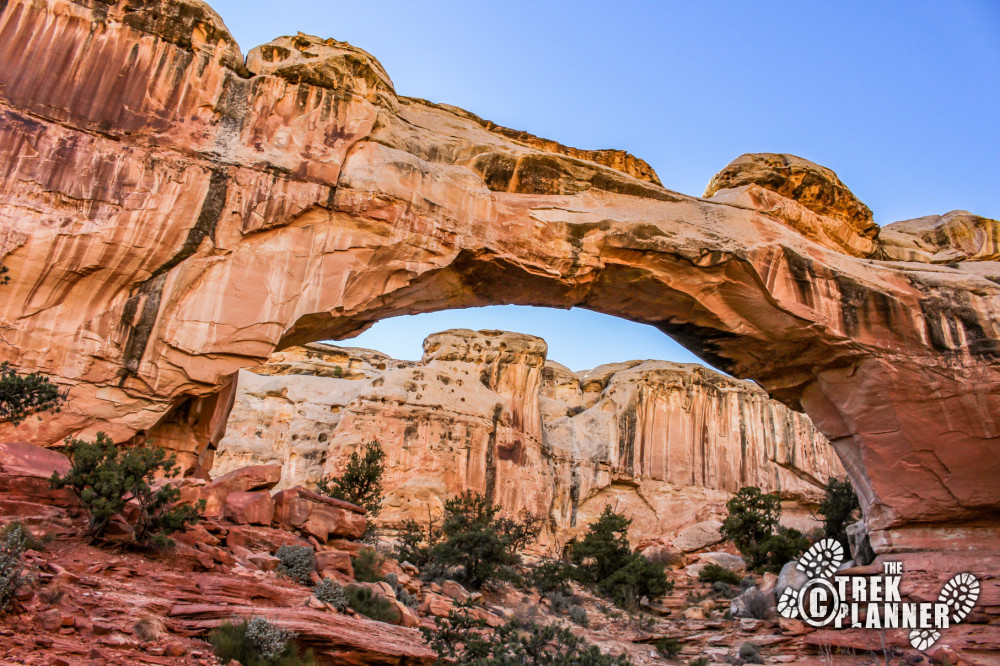 Overview
Capitol Reef National Park, Utah
About 1 1/2 hours to complete
Bring 1-2 liters of water
Good maintained dirt trail with some cairns
Yes. Pit-style. Located at parking lot
Yes. At entrance to the national park
Yes. At Fruita Campground
Good hiking shoes, hat, sunglasses, light jacket.
GPS Coordinates:
Hickman Bridge: 38.29146, -111.23434
Trail Map
Driving Directions
The Trail: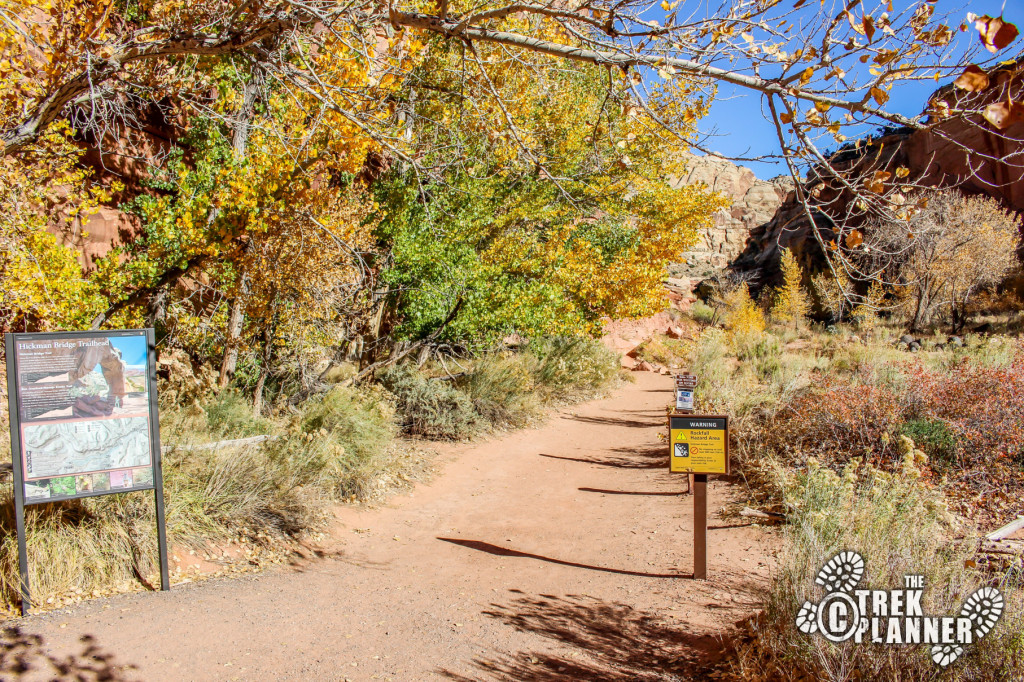 Hickman Bridge Trail is very well maintained all the way to the bridge itself.  You won't gain too much in elevation and the whole thing could easily be done in less than an hour.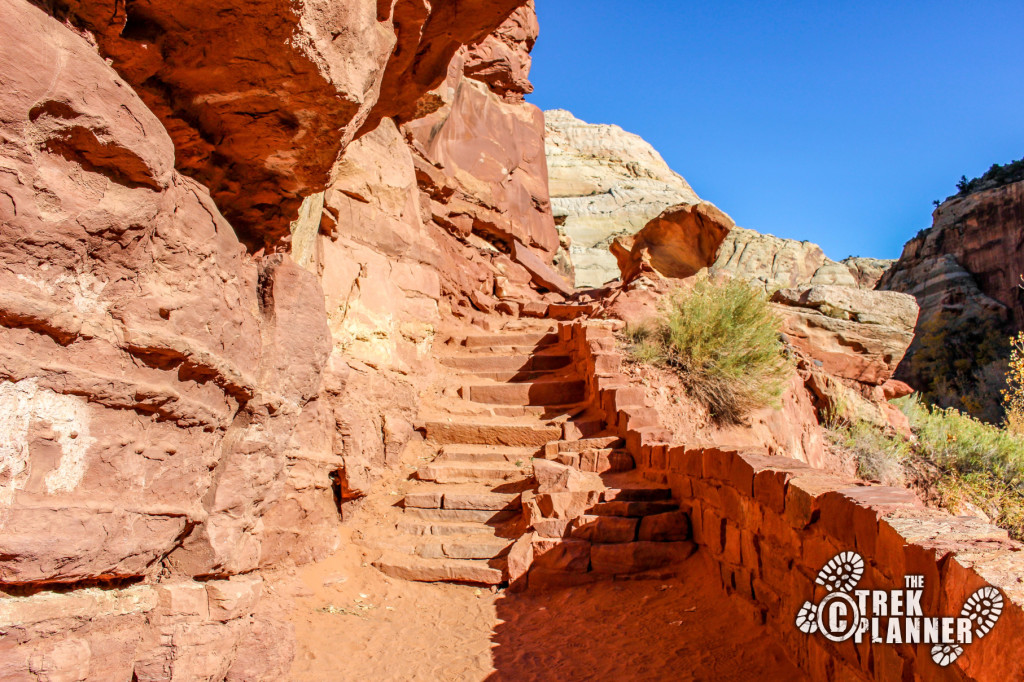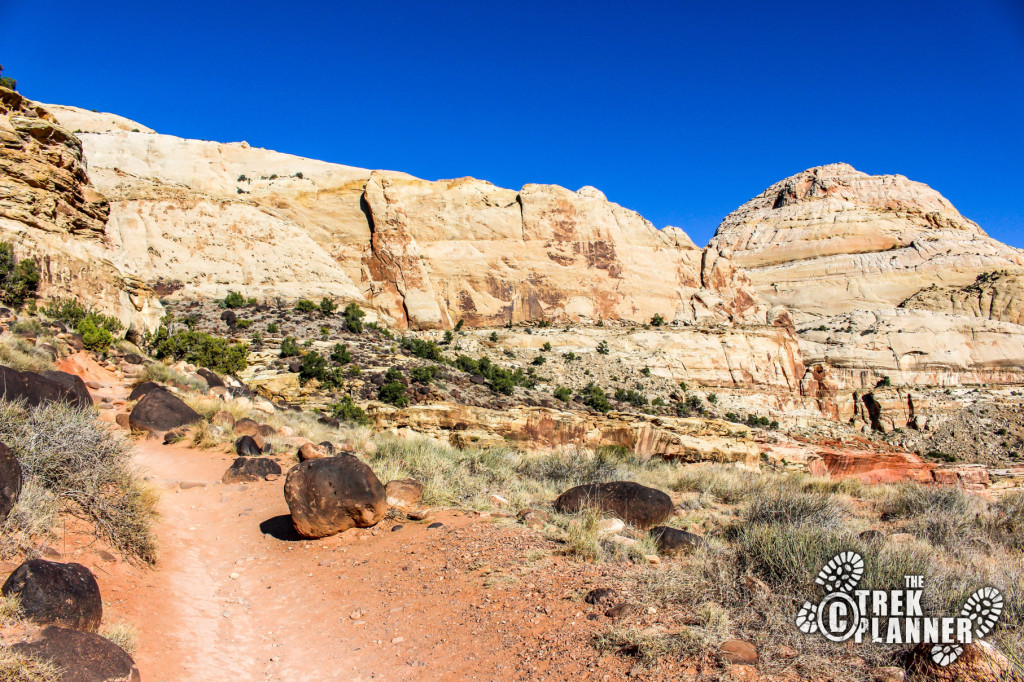 The first part of the trail stays near Fremont River but then suddenly changes directions and goes up a hundred feet or so in elevation and then you will come to a sign and a fork in the trail.  Stay left to go to Hickman Bridge. The right trail is the Rim Trail which is also a great hike!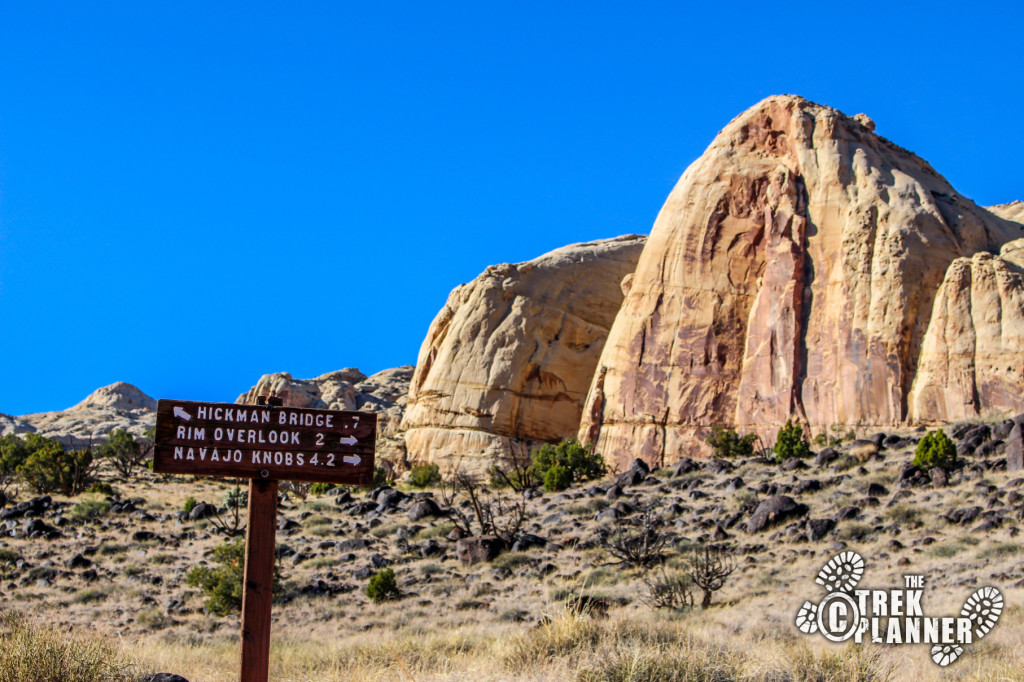 After this sign, the trail will lead you into a small ravine.  Follow the cairns until you come to another sign which tells you about the loop trail that goes under Hickman Bridge.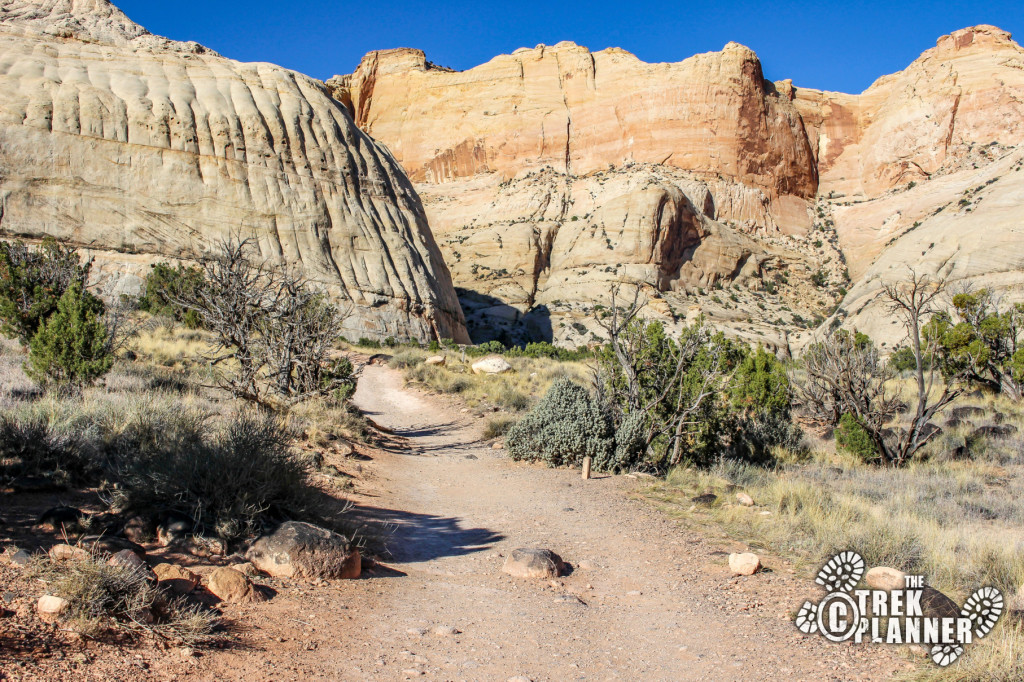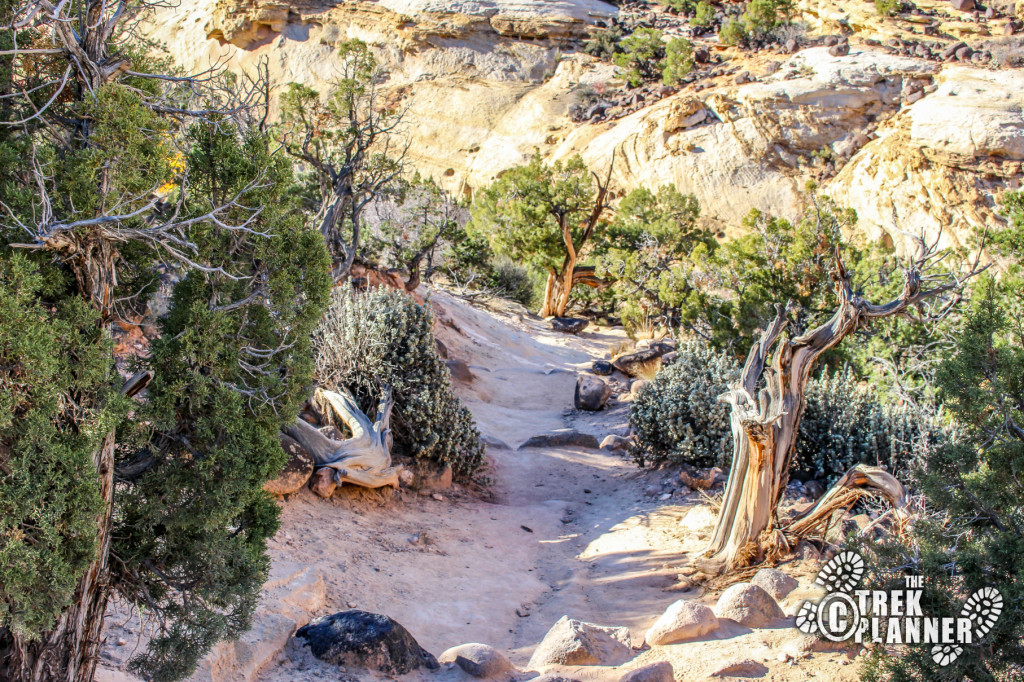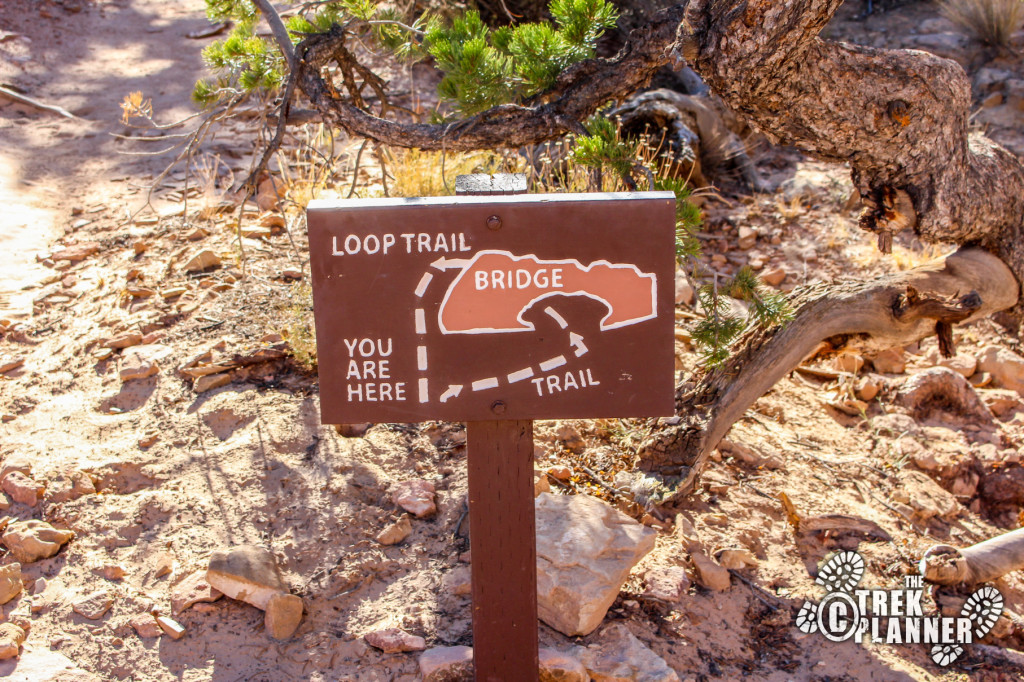 When I saw this sign, I turned left and came around the backside of the bridge first.  It really doesn't matter which way you choose though.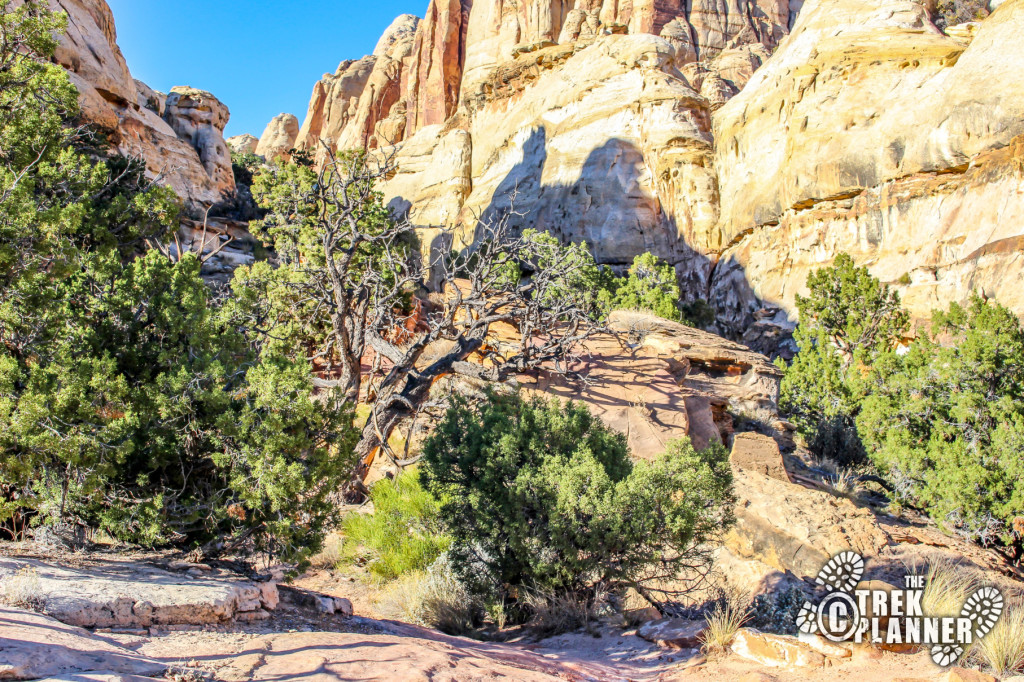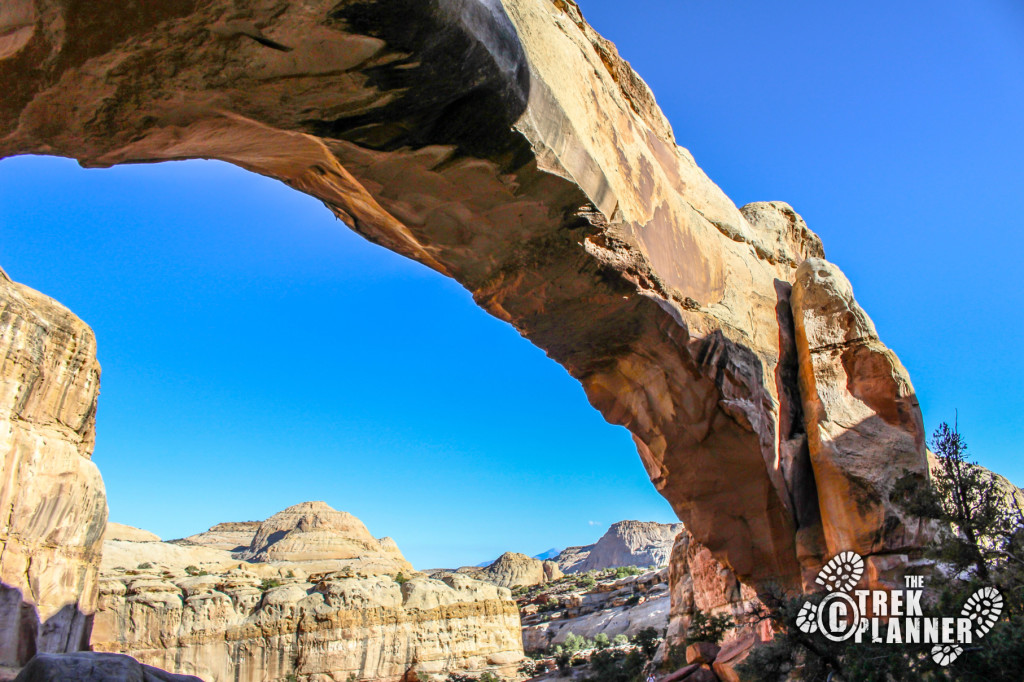 Hickman Bridge is quite an impressive feature!  It is a large sturdy bridge which is about 133 feet wide and 125 feet tall.  The trail goes right under this and then continues down the canyon to meet up back at that sign post.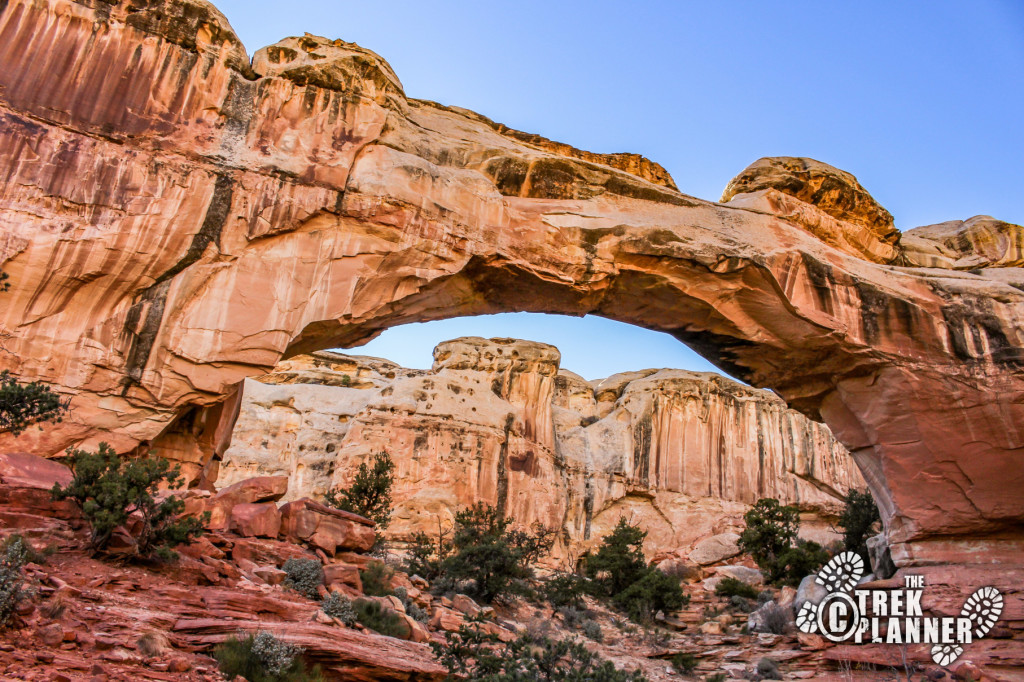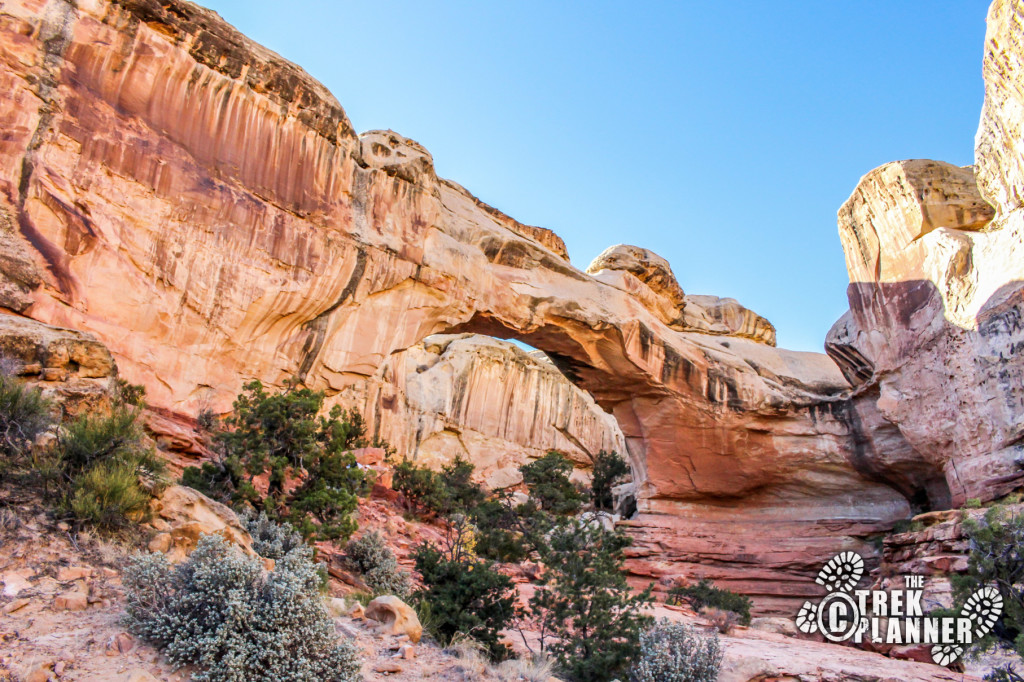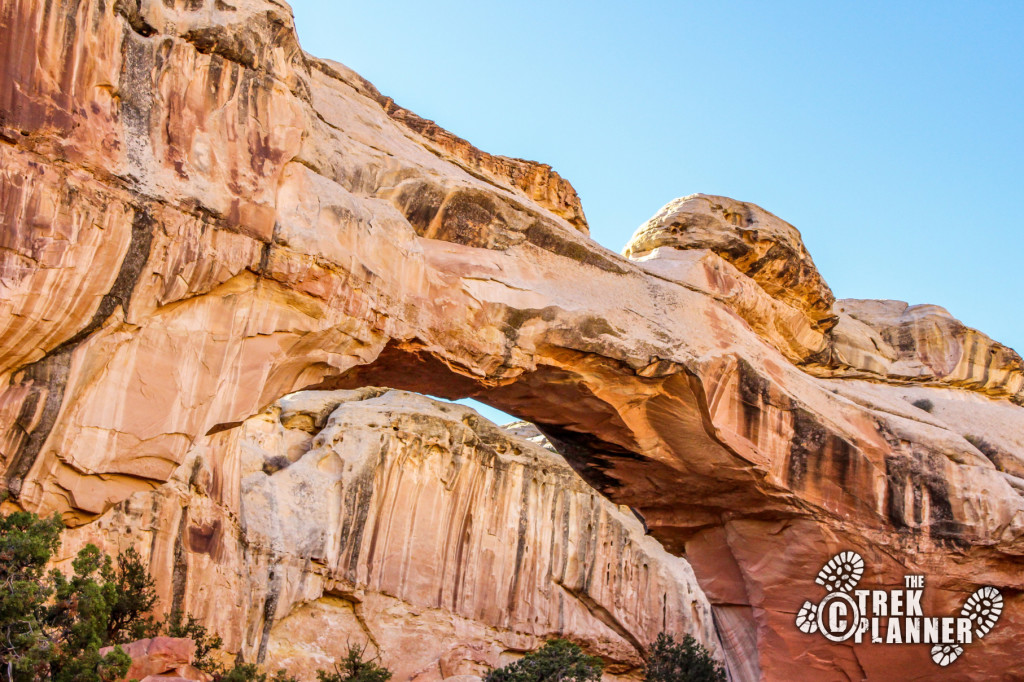 The Return:
Head back the same way you came up – just keep following the cairns.
Personal Thoughts:
This is one of the most popular hikes in Capitol Reef National Park and I really enjoyed it!  I always love discovering arches and bridges and seeing this big one in person is really cool!  If you plan on coming to Capitol Reef, make sure you have time to do this hike.