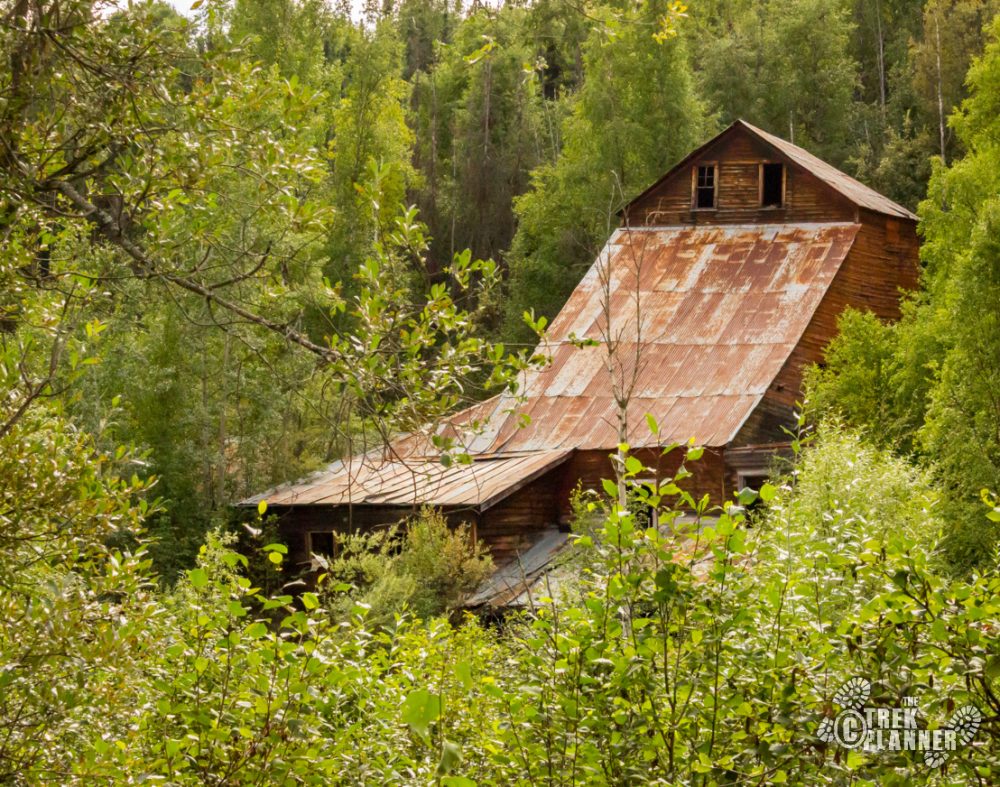 Overview
North east of Fairbanks, Alaska
Yi-Yu Mine, lots of buildings and mining relics
GPS Coordinates:
The Trail:
The Hi Yu Mine is located just north east of Fairbanks.  It was one of the largest gold producers in the area and you can still see many mining remnants of the past as you hike around.  I learned more about this mine once I came home and checked out some USGS maps and dug a little deeper.
Producing almost 110,000 ounces of gold, the Hi Yu mine was second largest gold producer in Fairbanks in terms of lode mining.  The interesting name comes from the Athabascan (Native Alaskan) language, meaning "white rocks."
We stumbled upon this area as we were driving down a road looking for an old gold dredge in Fairbanks Creek.  We took a wrong turn and were thoroughly surprised to find all of these old buildings and an incredibly intact mill.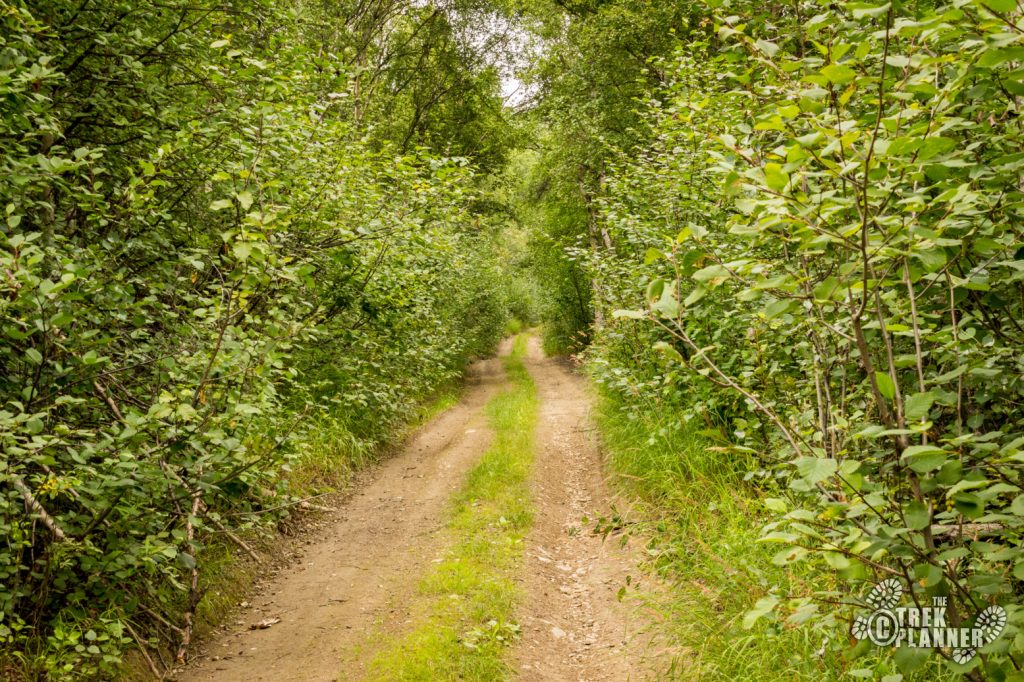 We didn't see a gate or "no trespassing" signs or anything that would indicate this area was on private land but we did find lots of shotgun and bullet shells around.  This area is probably popular with locals for target practice.  That being said, please don't enter any of the buildings or vandalize these relics of the past.
It was less than a 1/2 mile from where we parked until you see the mill which sticks out of the dense trees like a sore thumb.
The first building you come across might have been some kind of machine shop.  Spare parts, nuts, bolts, boots and even some electrical equipment are in this broken building.
The next building you will see is the big mill!  The mill is in great condition considering it has been sitting here for how many decades.  A chain link fence encircles the mill so as to keep people out.  Although the mill, for the most part, is intact, I wouldn't make any attempt at climbing over the fence or entering any of the buildings.  It is still really cool to see from the outside and imagine all the rock being crushed and processed back in the day.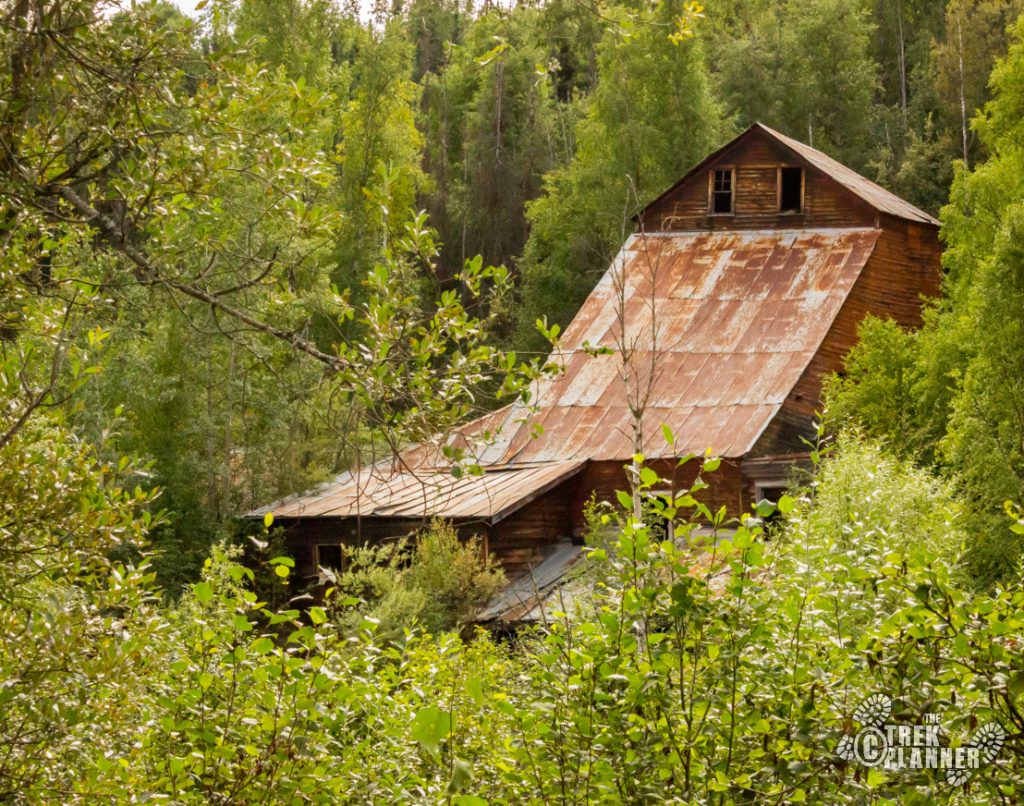 Just to the north of the mill you will see several large piles of tailings.
To the east of here is some kind of shack.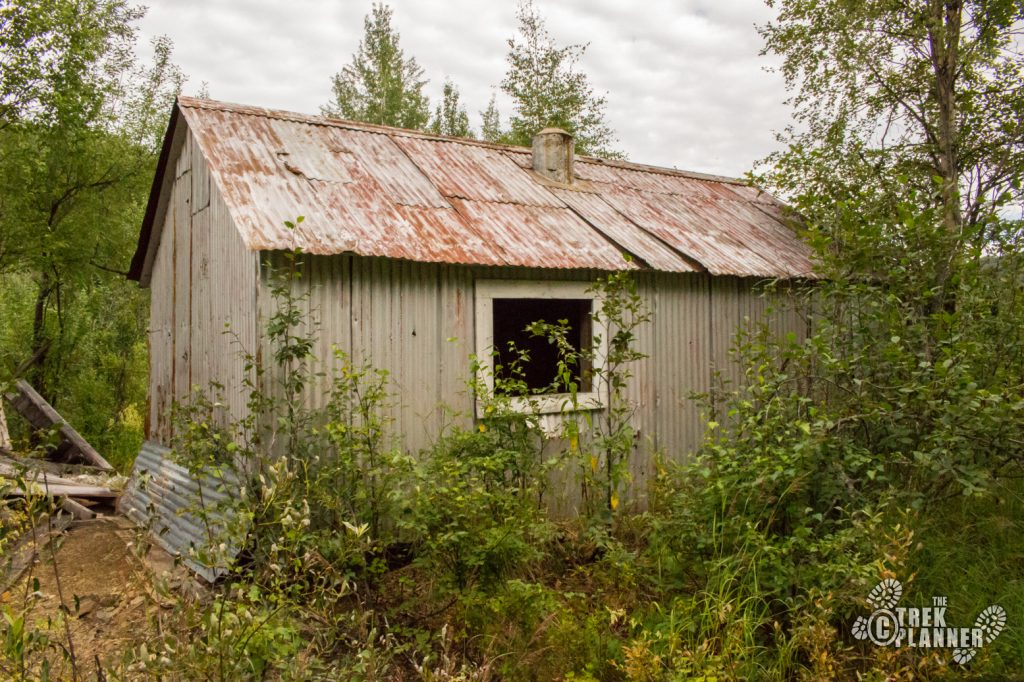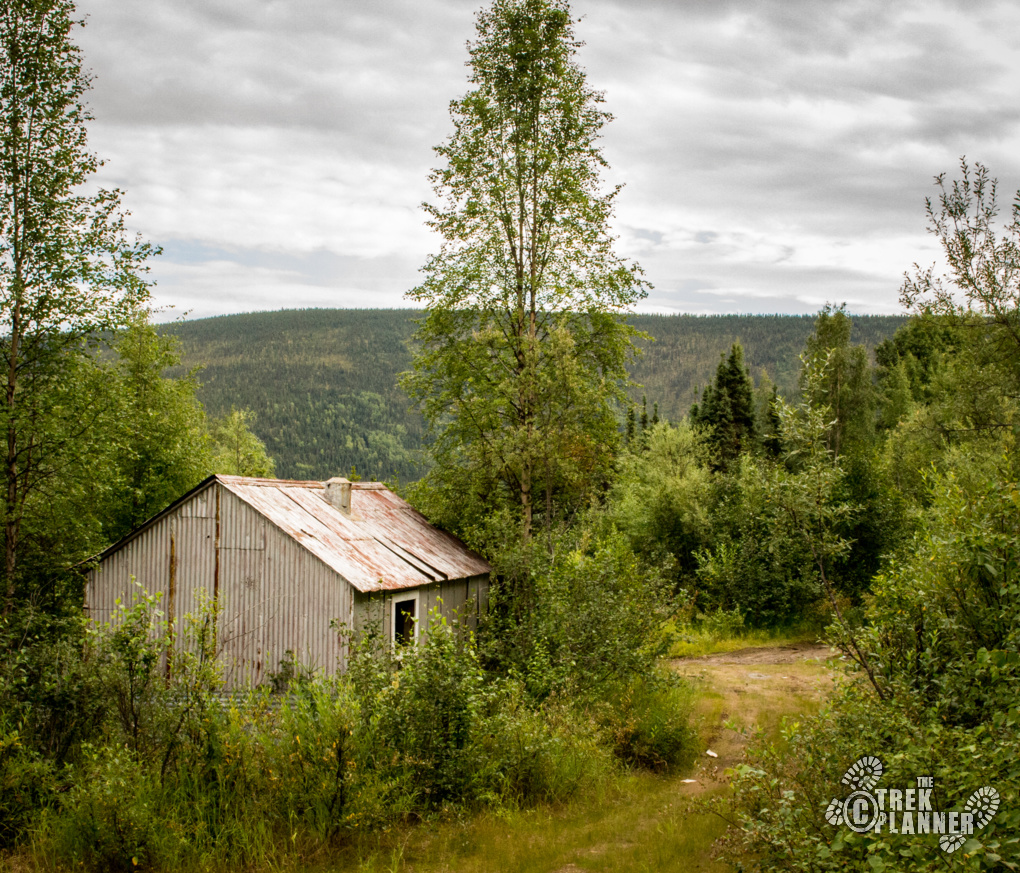 Across the creek on the other side of the ravine, you will see the bunkhouse, an old car, and a house – possibly the residence of the mine manager or foreman.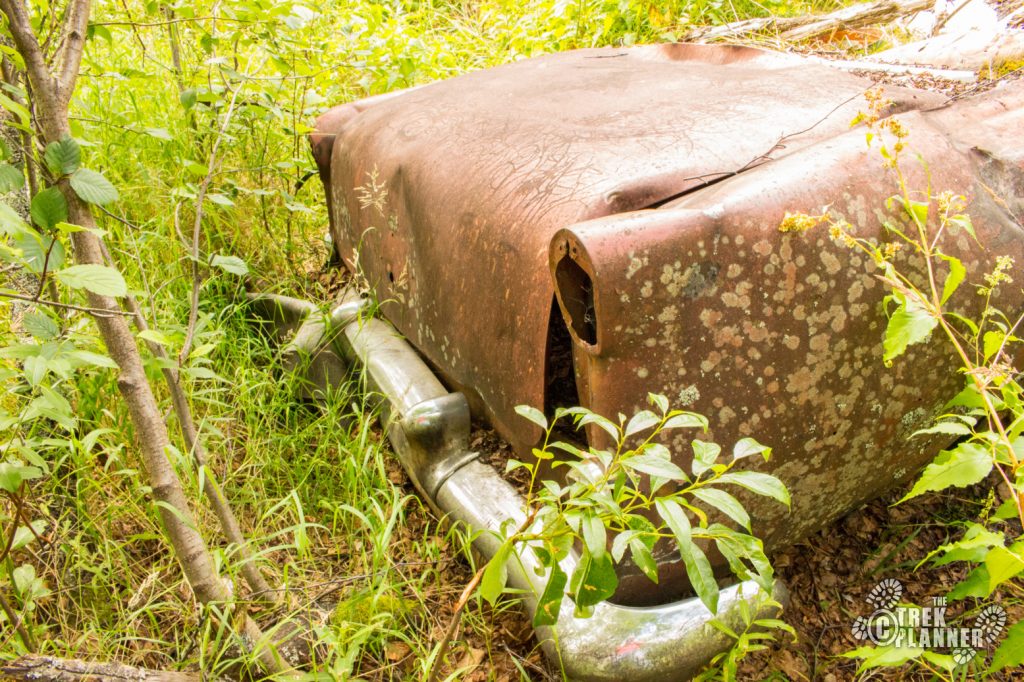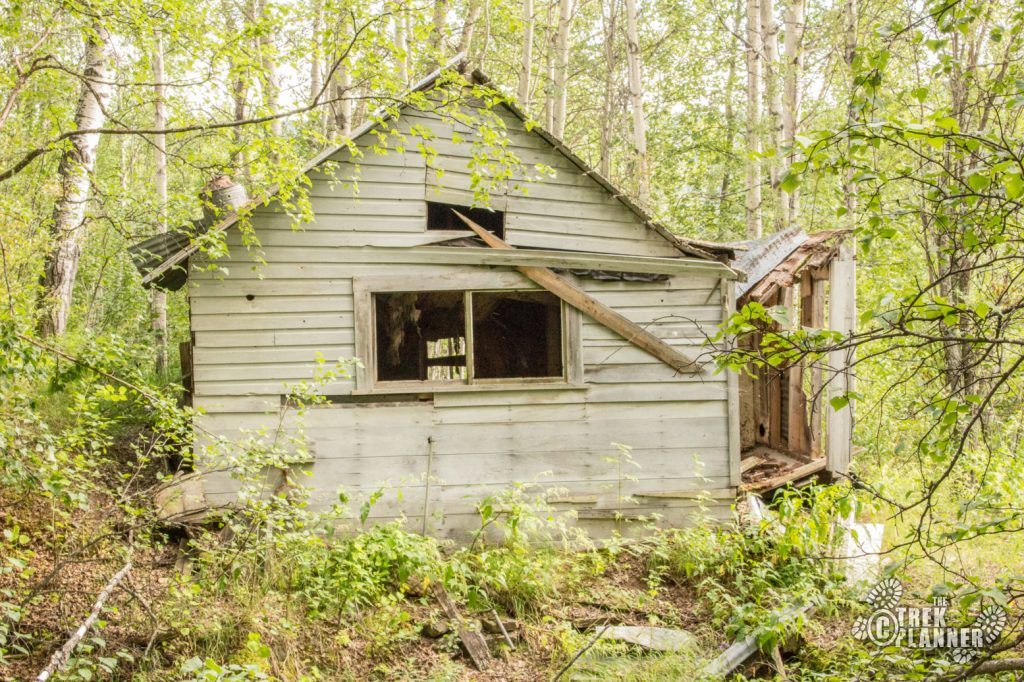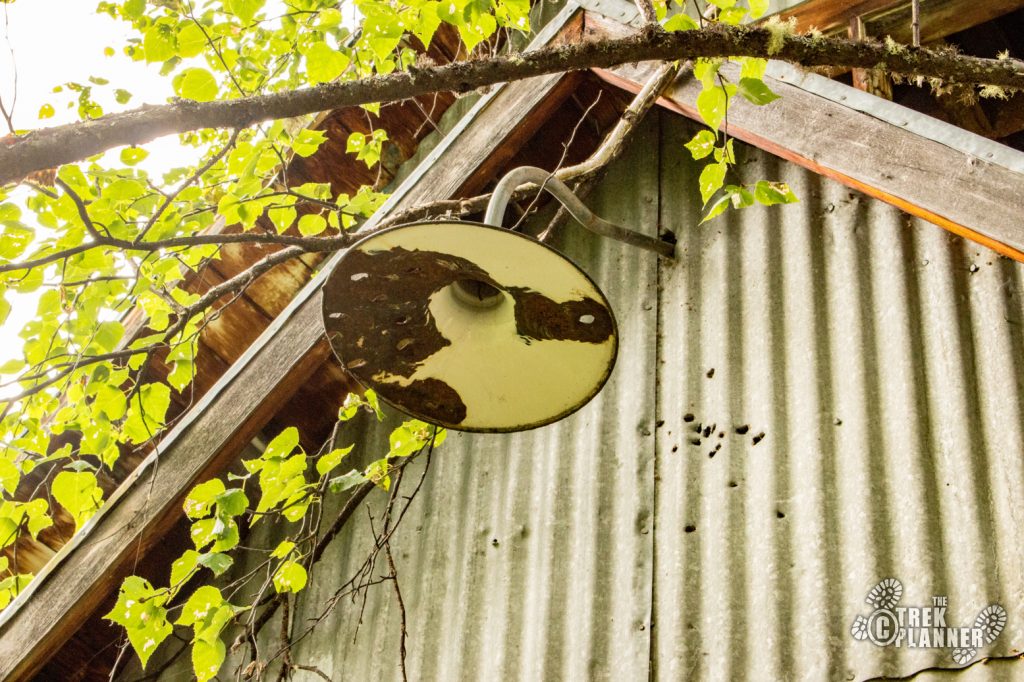 There are other buildings and an outhouse without a roof.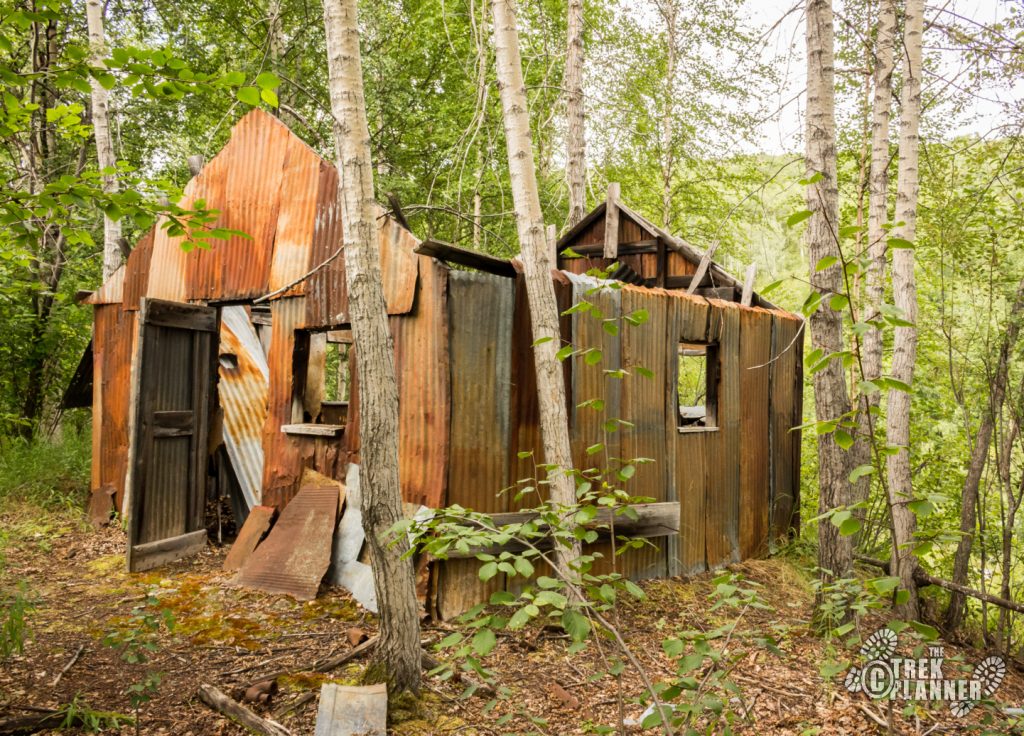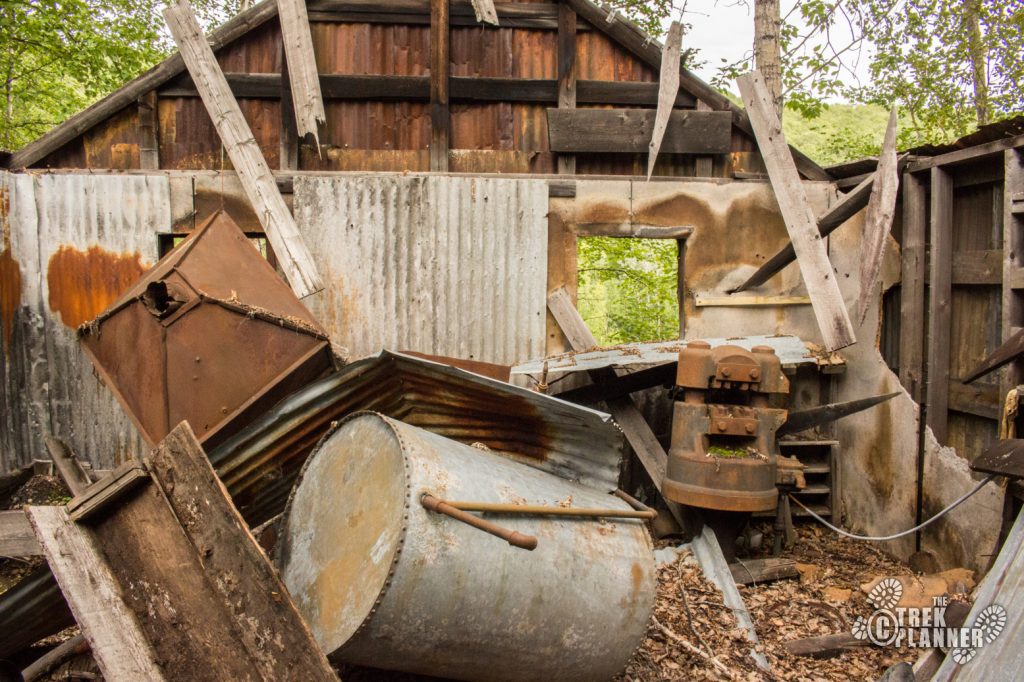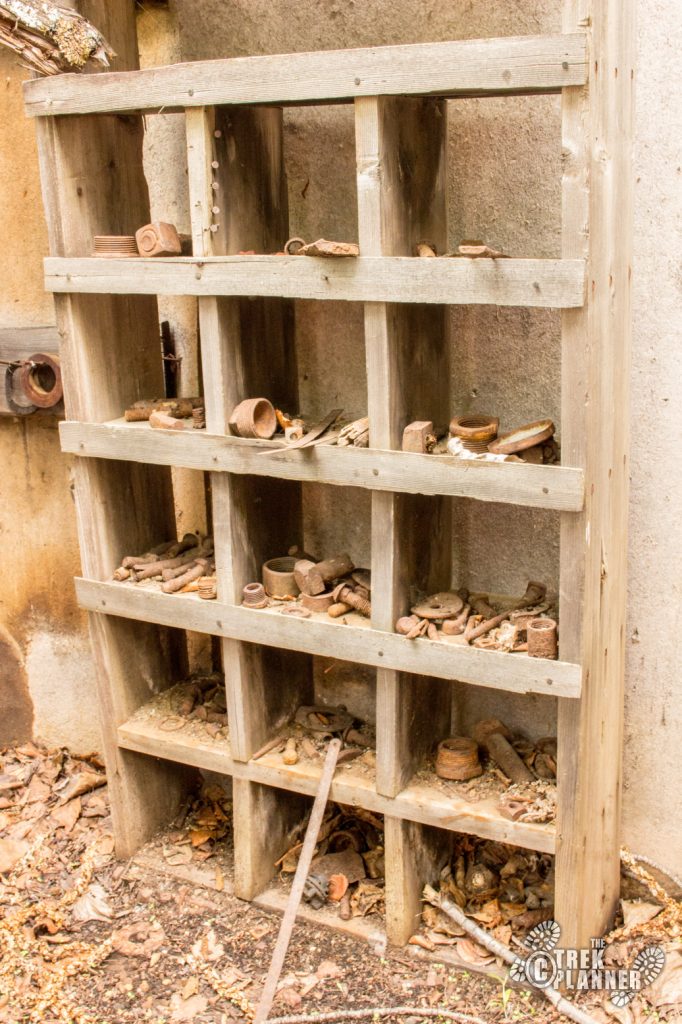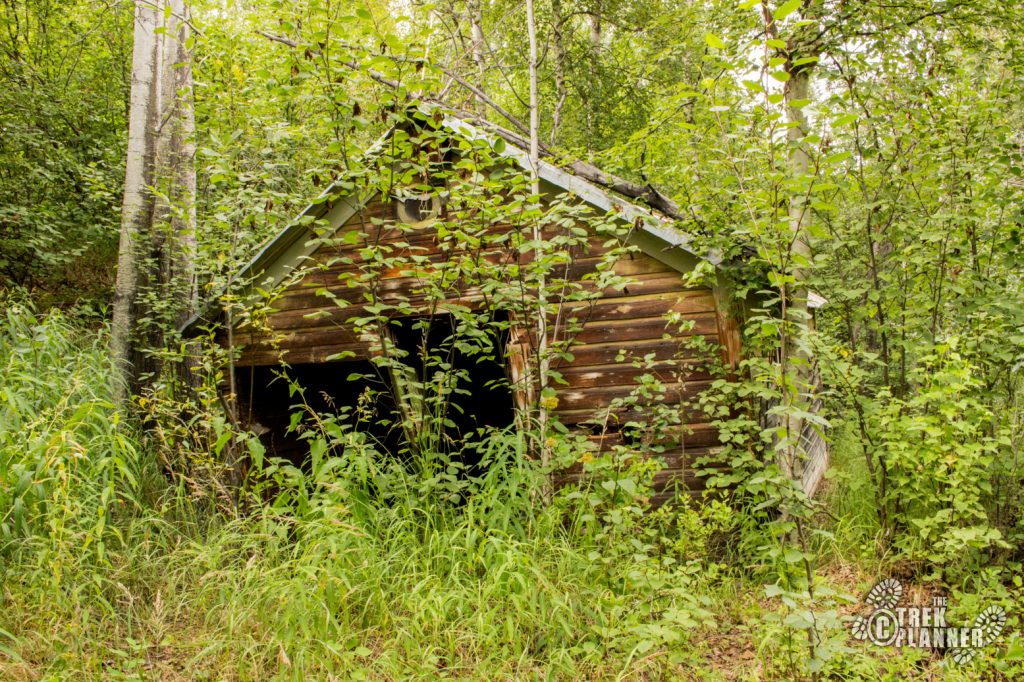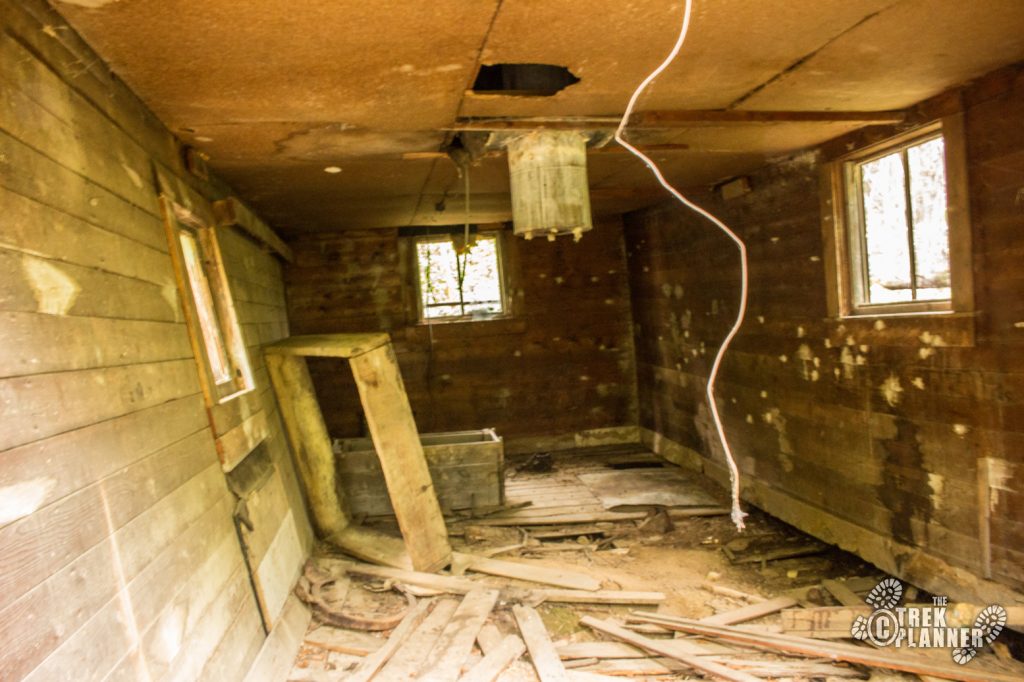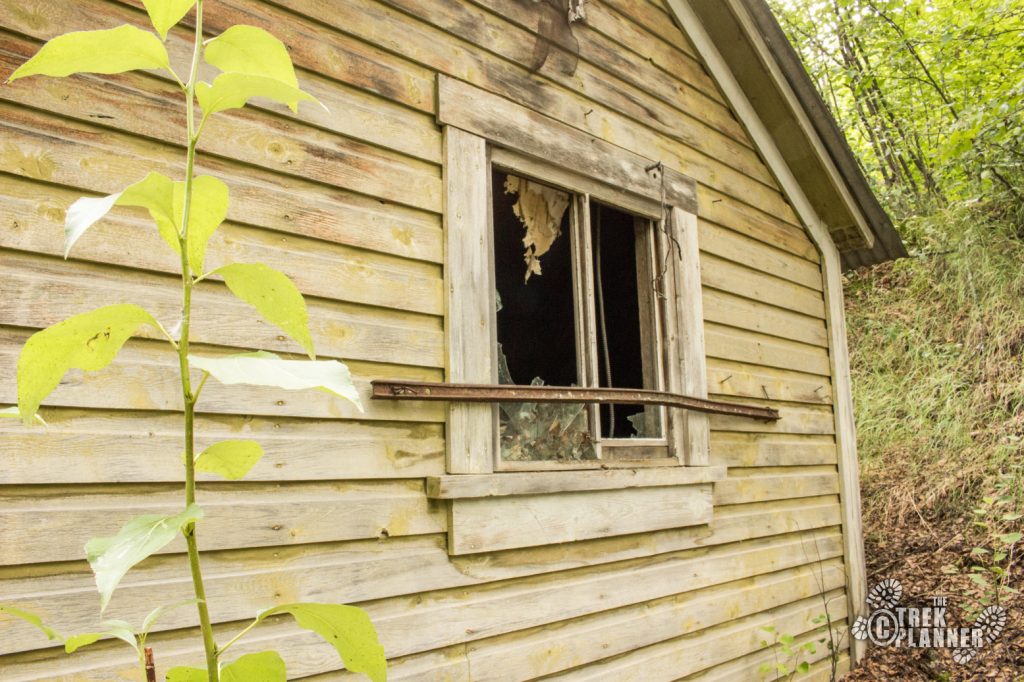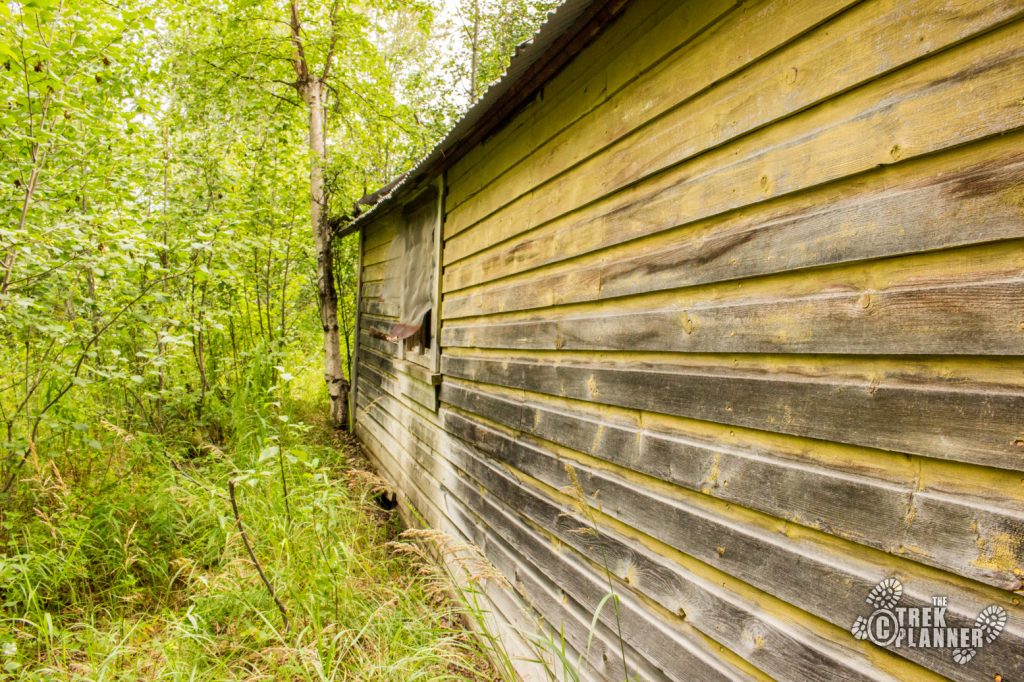 I found an interesting article from The Alaska Miner from Fairbanks, Alaska, page 3, August 6, 1940:
One of the steadiest operating gold quartz mines in the Fairbanks areas, with nearly 30 years of productive life to its credit, is the Hi-Yu. located on a tributary of Fairbanks Creek, coming in on the left limit near its head. H. G. ("Don") Gustafsofi, president and manager, who makes his headquarters at the mine, while also attending to numerous other mining interests he has in Interior Alaska, reports the Hi-Yu has produced since it first opened a total of approximately one million dollars. The production total is gradually mounting from month to month. Working the year round, the mine apparently has many years of life ahead. The ore body is tapped at three levels. Drawing from the main tunnel, now in some 3,500 feet, the operators are now employing 17 men. Numerous stopes and other workings on the property have contributed to the activities of the mine. The mill is driven by a diesel plan:, and crushes 18 to 20 tons of mill feed per day. working one shift. The plant is ideally situated on a sloping hillside, with mess house. bunkhouse« and the private residence of the manager and utility buildings located near by. >t. and Mrs. Gustafsofi have their near and comfortable cottage home near the ether buildings. The Hi-Yu mine was located ir. 1911 by Critas and Feloman. who operated it until 1S33 with marked success. It was then taken over by Mr. Gustafsofi and associates, who ha'.'e continued :w operation ever since, with aid of more modem equipment. Joe Crosson. noted •Alaskan flier, new atts.cr.ec to Alaskan service of the Pacific Alaska Airways with headquarters in Seattle, is »ne of the chief owners of the Hi-Yu.
Underground Mine Map:
I found this mine map of all the underground workings of the Yi-Yu Mine.  The map shows that there were two mills in operation.
We came back a second visit and did some exploring higher up from the mill.  Supposedly there were multiple entrances to the mine and we set out to try and find them.
We hiked up a steep, semi-overgrown ATV trail until we found signs of buildings.  Every single one of these buildings was covered in alder or willow trees.  We walked a little ways to the east and found more tailings.  There was evidence of someone living up here for we found a tent, campfire circle, clothes and some other random belongings.
GPS Coordinates for the other mine entrances: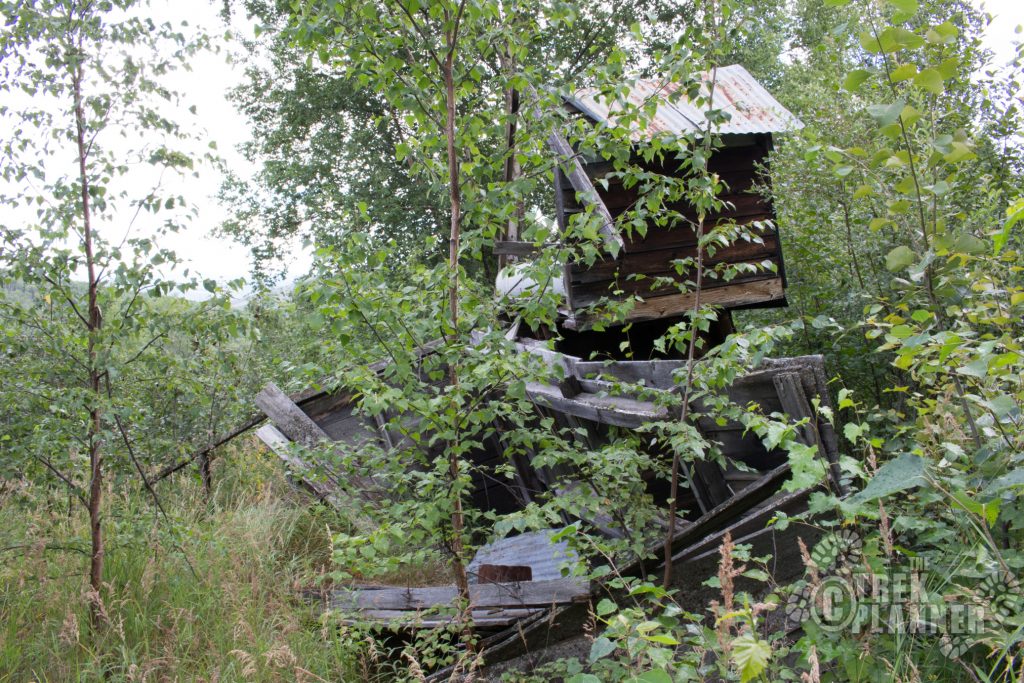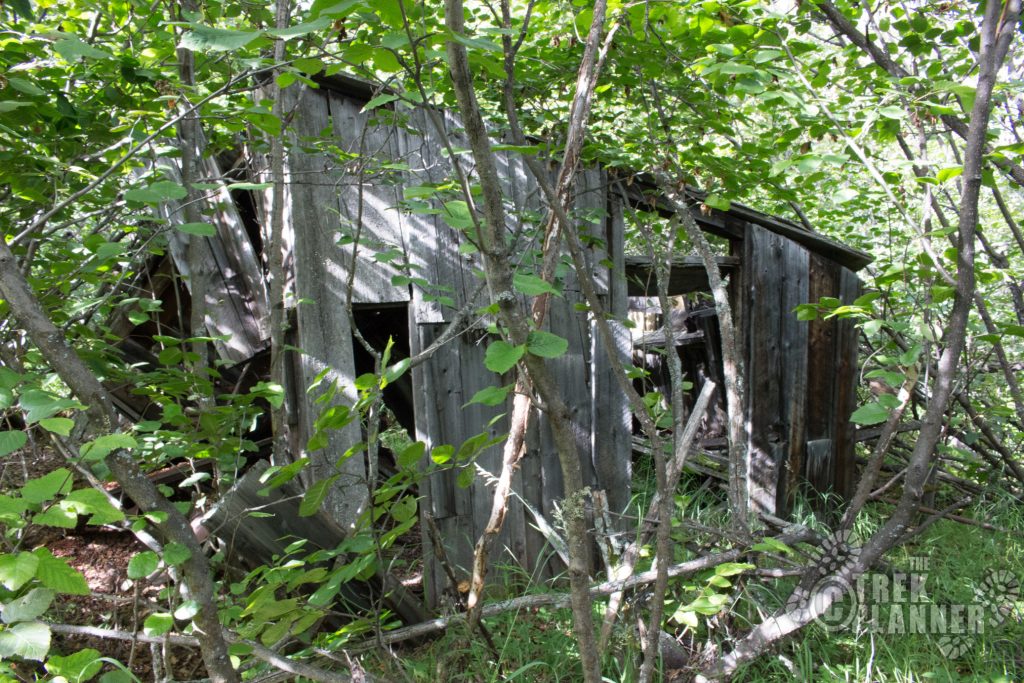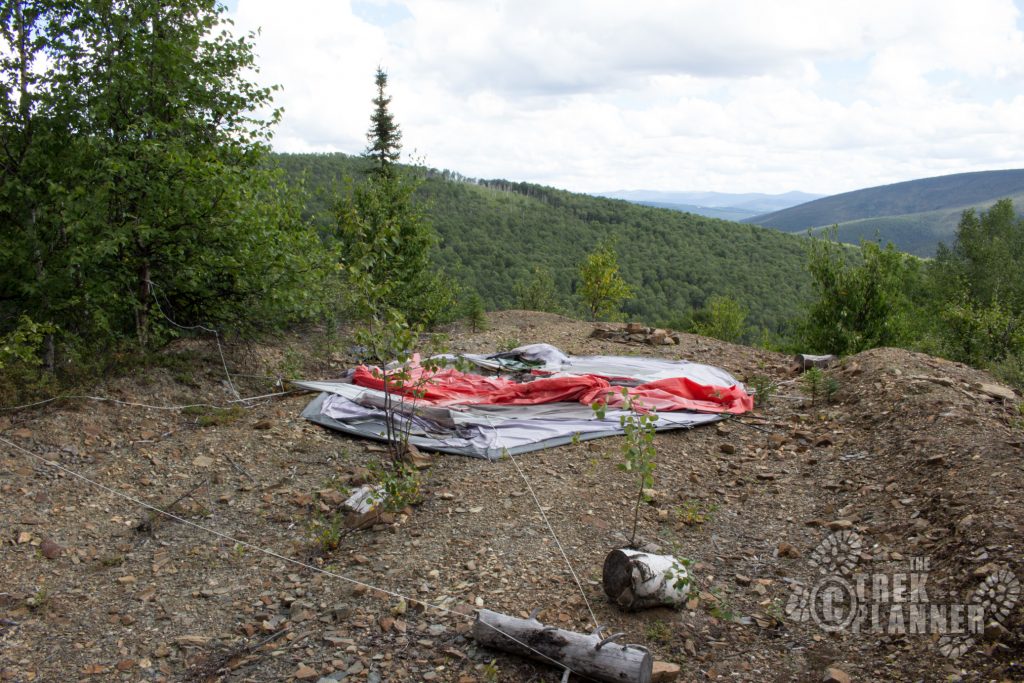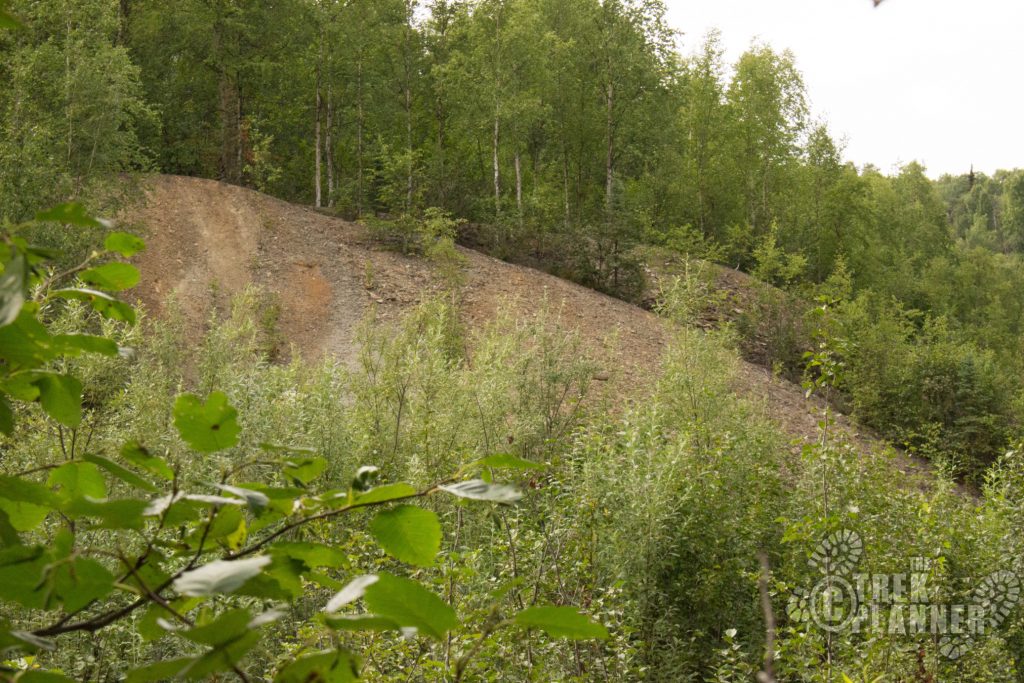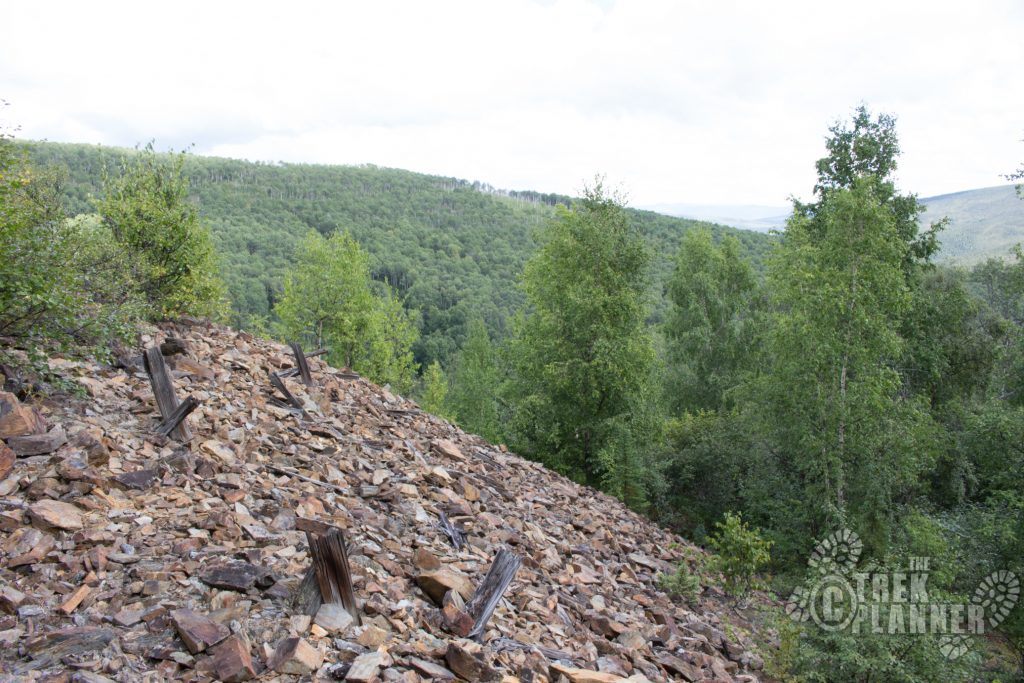 On this same tailings pile we found an intact ore bin.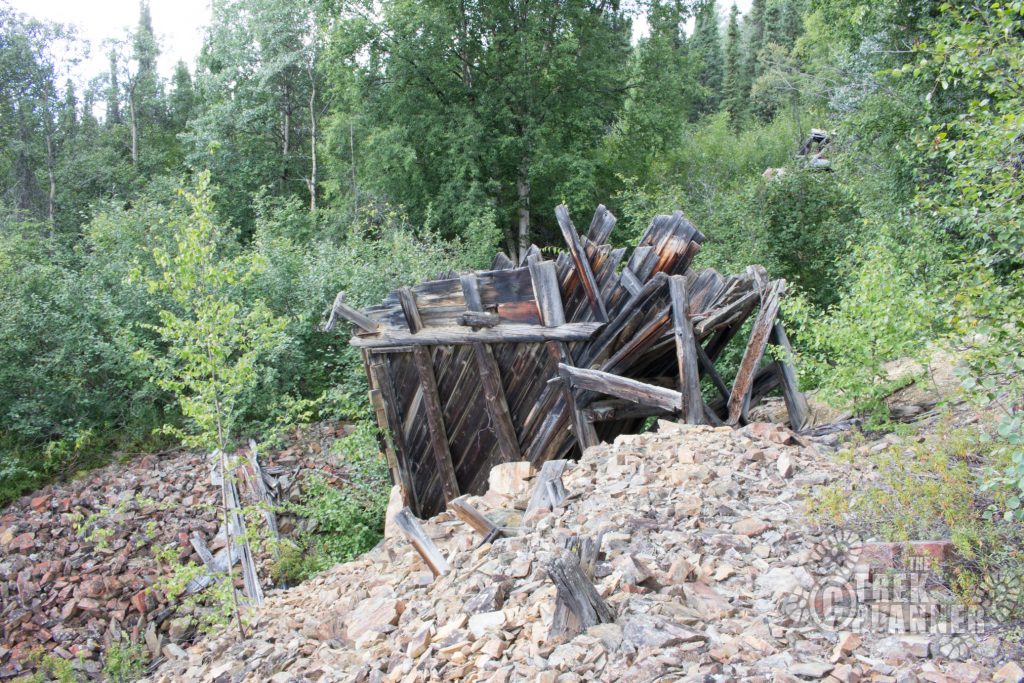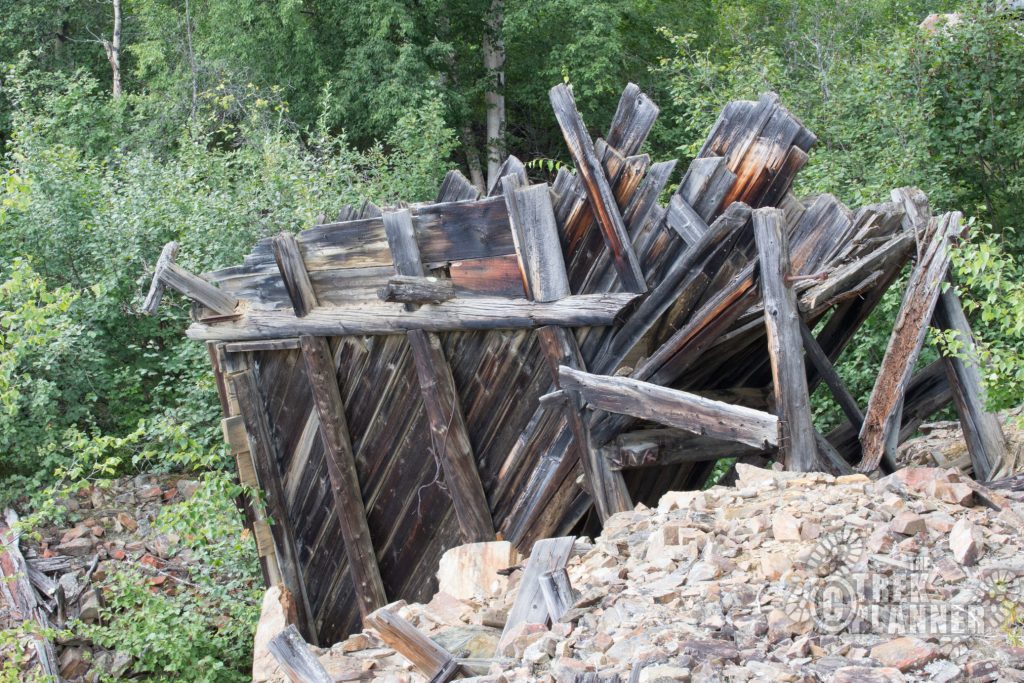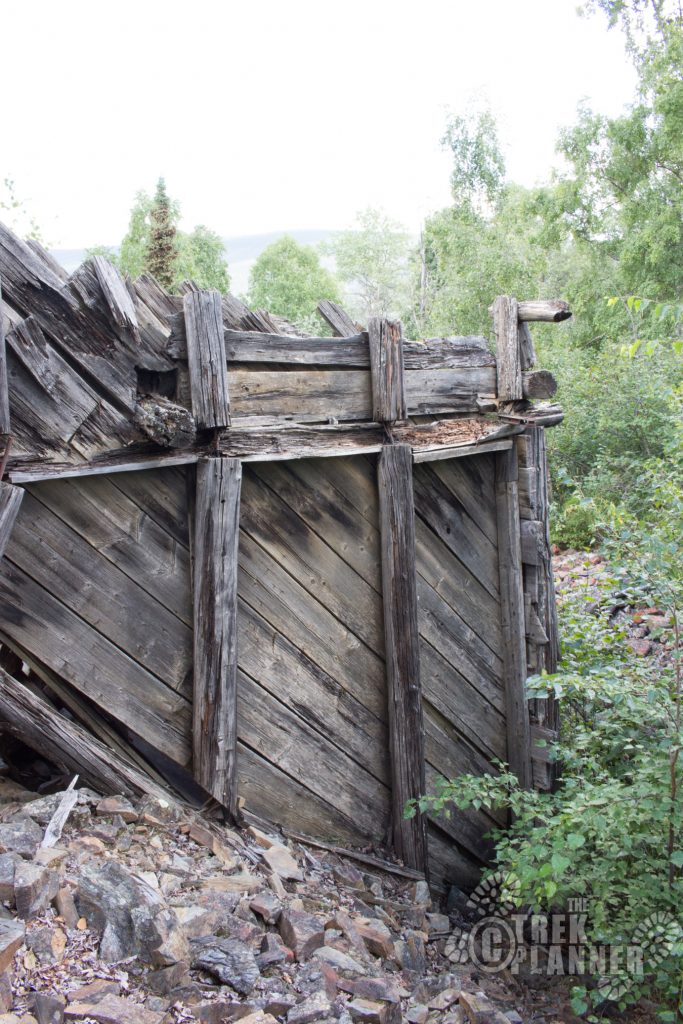 We pounced around the alder trees for a bit and then we found a random outhouse and YES we had to take a look inside!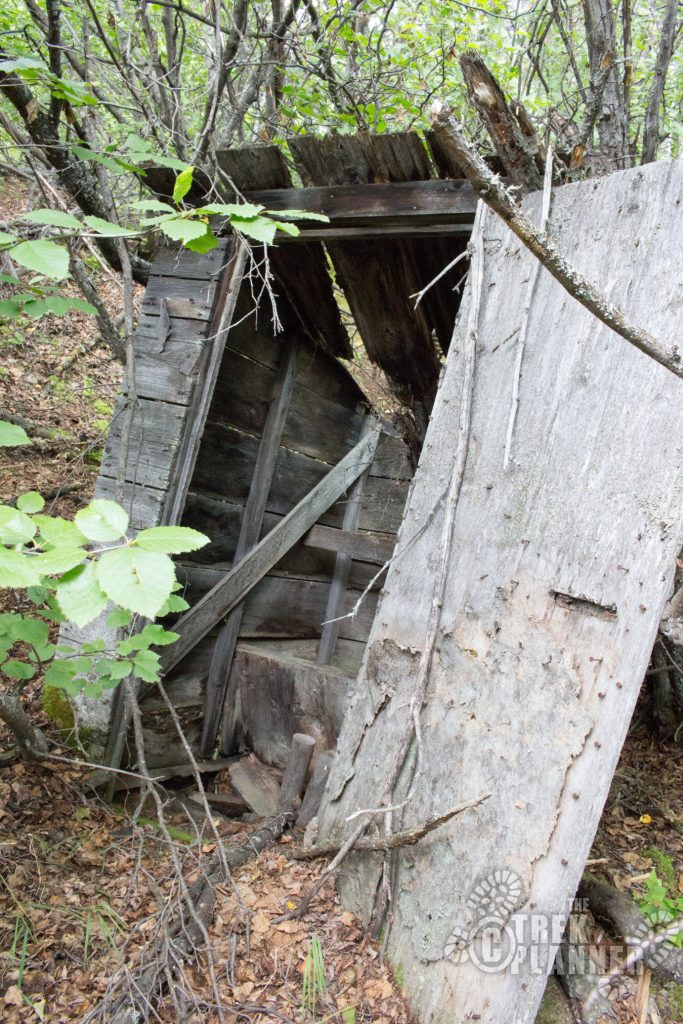 We never did find an entrance because we figured they were all caved.  We did hike above this to see if we could find a top entrance and we did find another good sized tailings pile but we didn't find an entrance.  At this top part we found tons of very large bones like it was an old kill site from a bear.  All four of us got a creepy feeling like we should get out of there as fast as we could so we made our way back to the main trail and we then found this cool barrel with the Hi Yu name on it.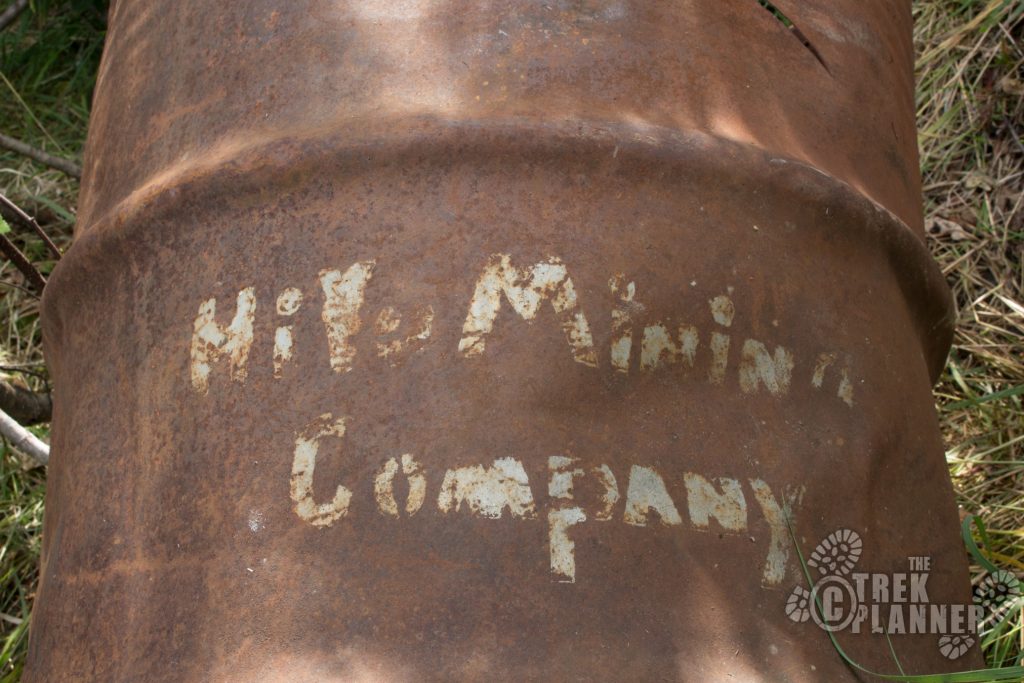 Personal Thoughts:
This Trek reminded me why I started The Trek Planner in the first place.  I love visually preserving lost mining history.  After exploring around the Yi-Yu Mine I came home and did more research and found only a few pictures of the mill and that was it!  No one bothered to take any other pictures of the area even though there was so much to see!
Many of these mines and locations are forgotten or considered "worthless."  And even though the mines might be long closed, I still consider them "open" for new ideas and discovery.  This is why at The Trek Planner, we focus heavily on pictures and details so we can document and record these amazing places before they are truly lost and forgotten.