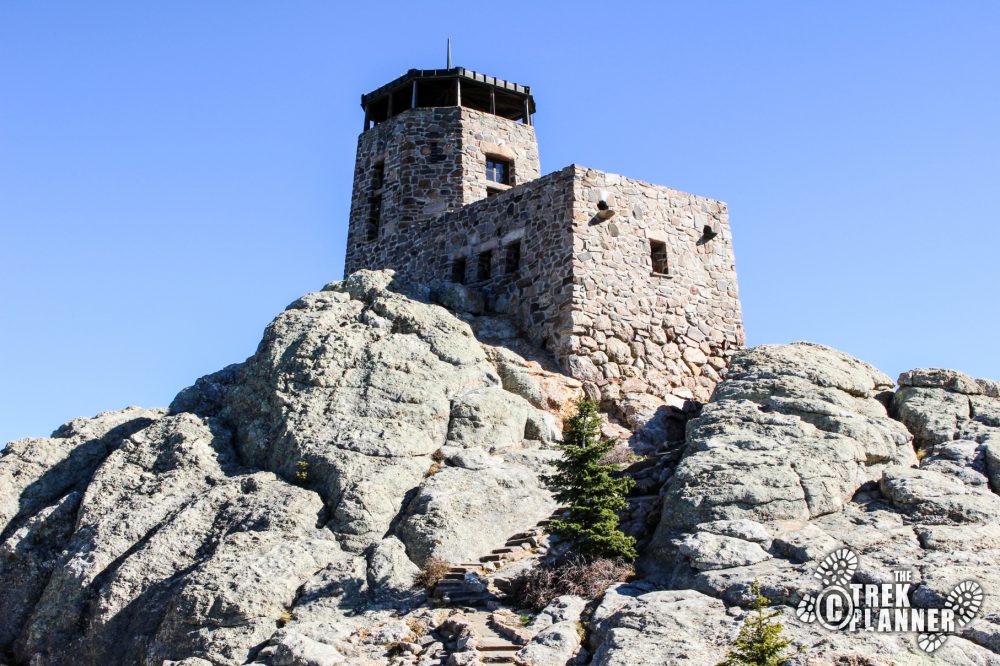 Overview
Custer State Park, Black Hills, South Dakota
About 6.70 miles round trip
$20 per vehicle
$10 per motorcycle
Annual park pass is $30
Bring 2 liters of water.
You will pass by a few streams.
Lots of tall trees to provide shade.
Excellent trail condition. Just pay attention to the several forks in the trail.
Yes. At the parking lot at the trailhead.
Yes, sort of. There is a fee station at the entrance to the Sylvan Lake area where you pay and there is usually a ranger/guard there.
Yes. By permit and only in certain areas.
Good hiking shoes are a must on this hike.
I brought my Dakine Heli-Pro backpack full of water and food.
Yes! Kids will love exploring the lookout tower.
GPS Coordinates:
Trailhead: 43.84684, -103.5604
Lookout: 43.86592, -103.53114
Trail Map
Driving Directions
The Trail: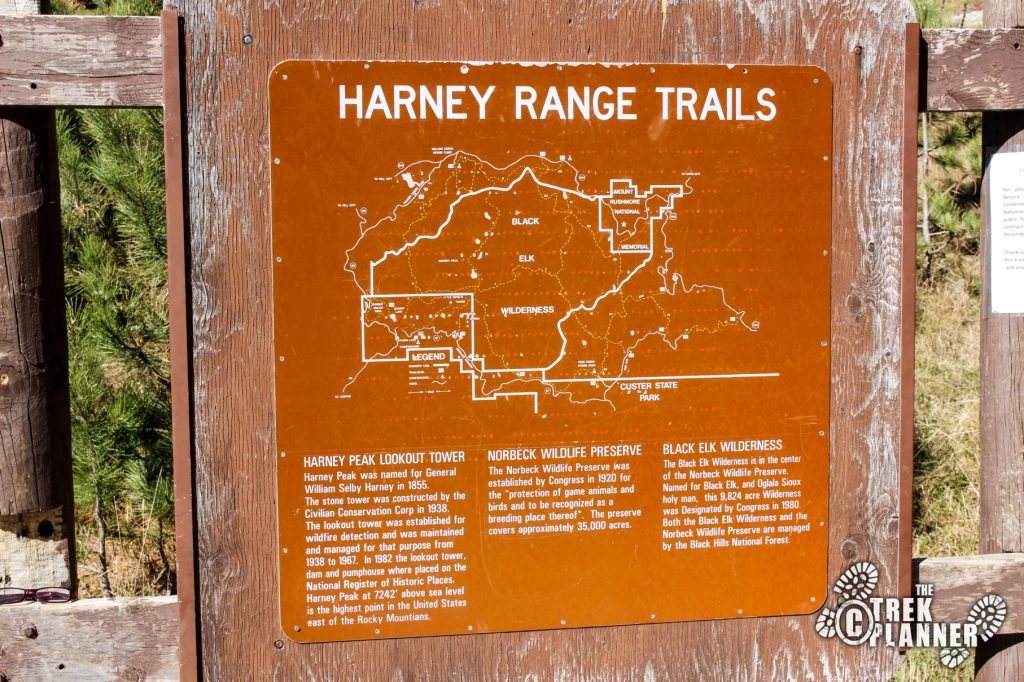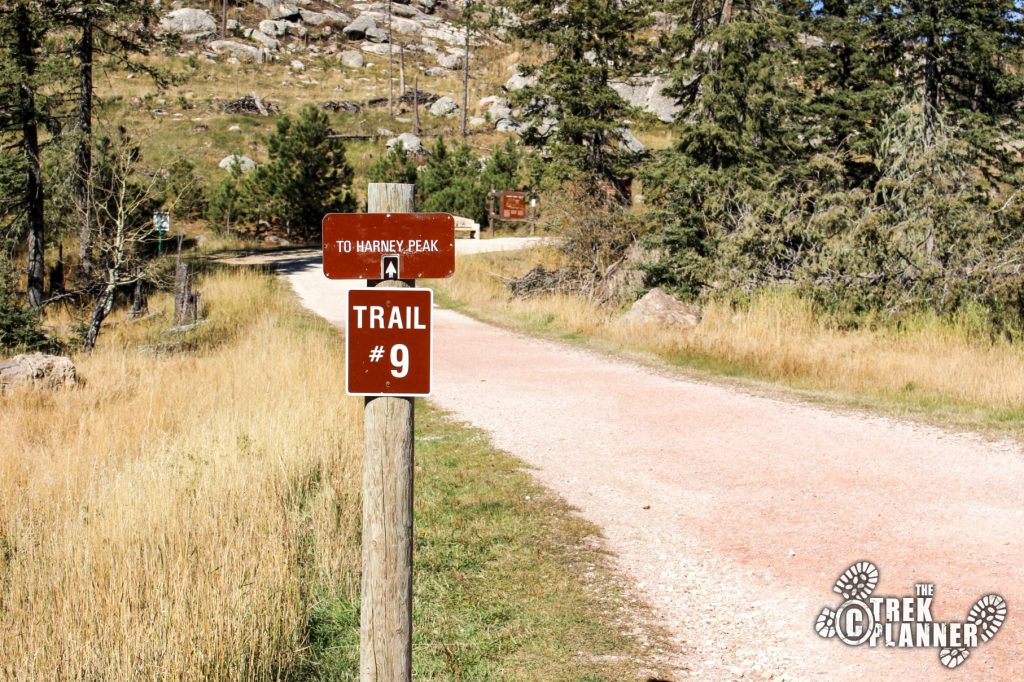 I discovered this trail on accident when I was visiting nearby Mt. Rushmore National Memorial.  I asked a park ranger what other things in the area are worth seeing and he said Harney Peak.  The next day I drove early to Custer State Park and began my hike to the summit.
The trail isn't hard and if you are a strong hiker you could easily hike to the summit and back in 2-3 hours.  I kept a steady pace the entire time and it only took me 2 hrs and 31 minutes round trip.  I did spend a good amount of time at the lookout tower too.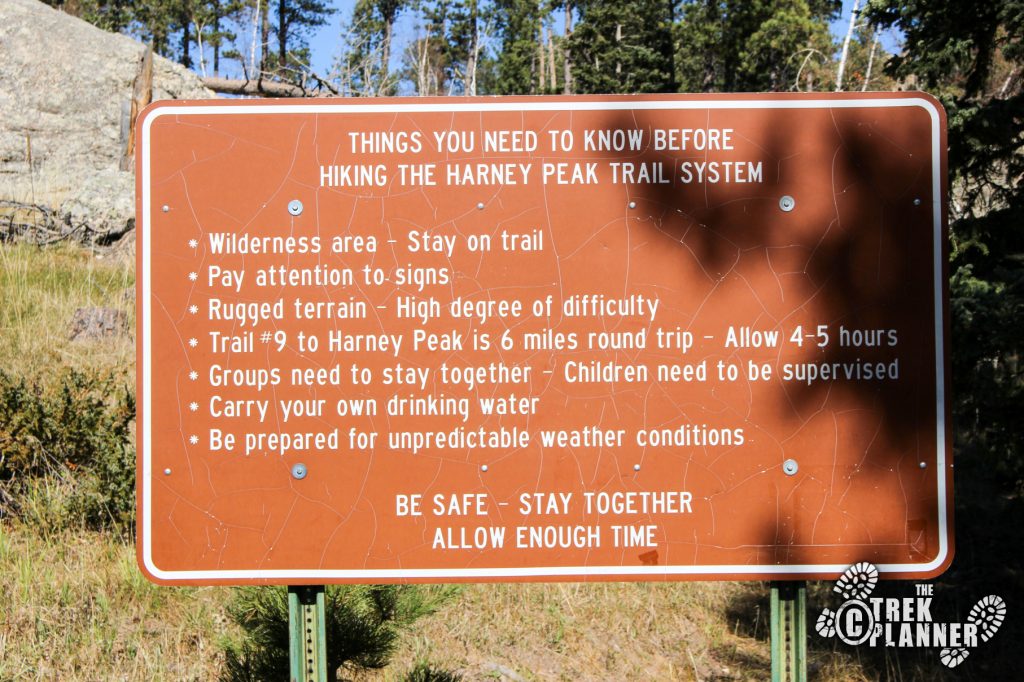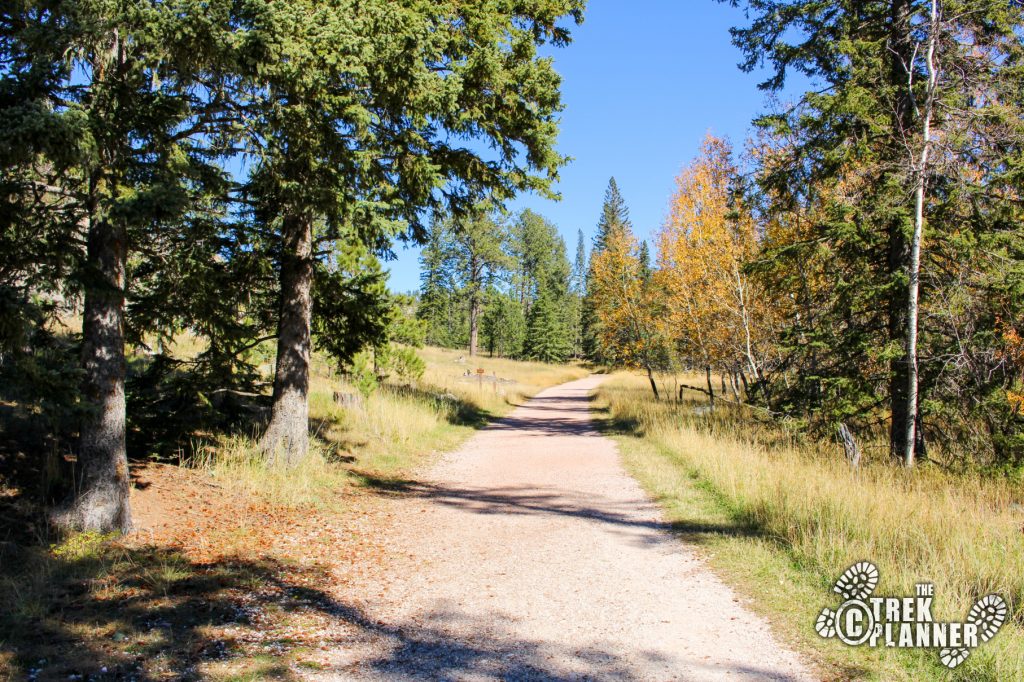 If you need to use the restroom, now is the time.  Or if you need to buy some snacks or drinks head on over to the nearby general store at the lodge.
Grab a trail map at the trailhead!
If you look at the trail map, you may get a little confused – I sure did.  There are trails that crisscross all over the backcountry and if you take a wrong turn you could go in the opposite direction for many miles.  Keep in mind that at every fork in the trail you will need to consult your map and check to see if there are signs that point you to Harney Peak. Harney Peak Trail is Trail #9 (at least it was when I visited in 2016) so follow the trail signs.  I found that there are indeed signs but there were two spots that I got a little confused on which direction to take – sounds like life right??
Anyway,  The beginning of the trail won't gain too much in elevation. In fact, you won't gain too much in elevation until you are nearing the summit.  I think overall I only gained about 1,100 ft.  So this isn't the hardest hike you will do but it is a good 6.70 miles round trip.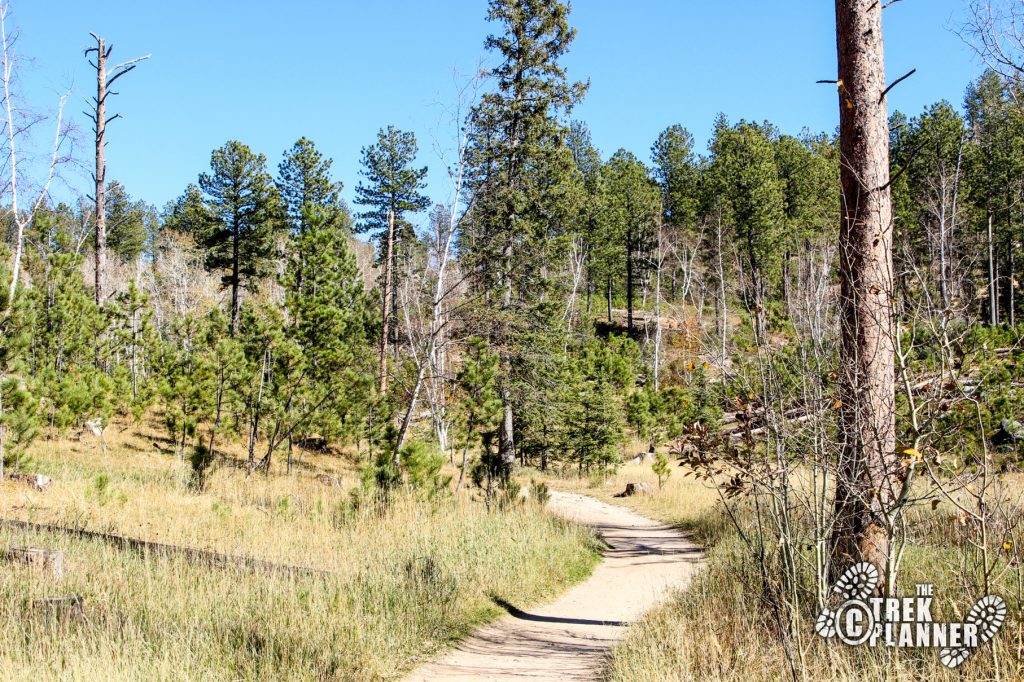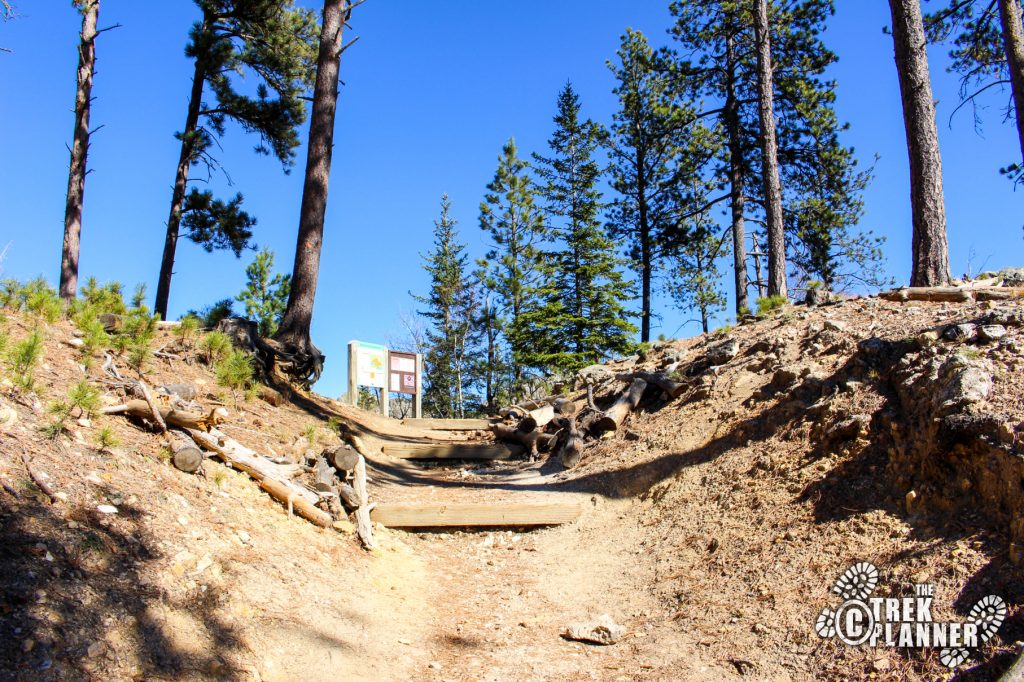 This whole hike was incredible.  There are granite spires and cliffs visible at about .70 mile into your hike.  You will also pass tall ponderosa pines for almost the entire length too.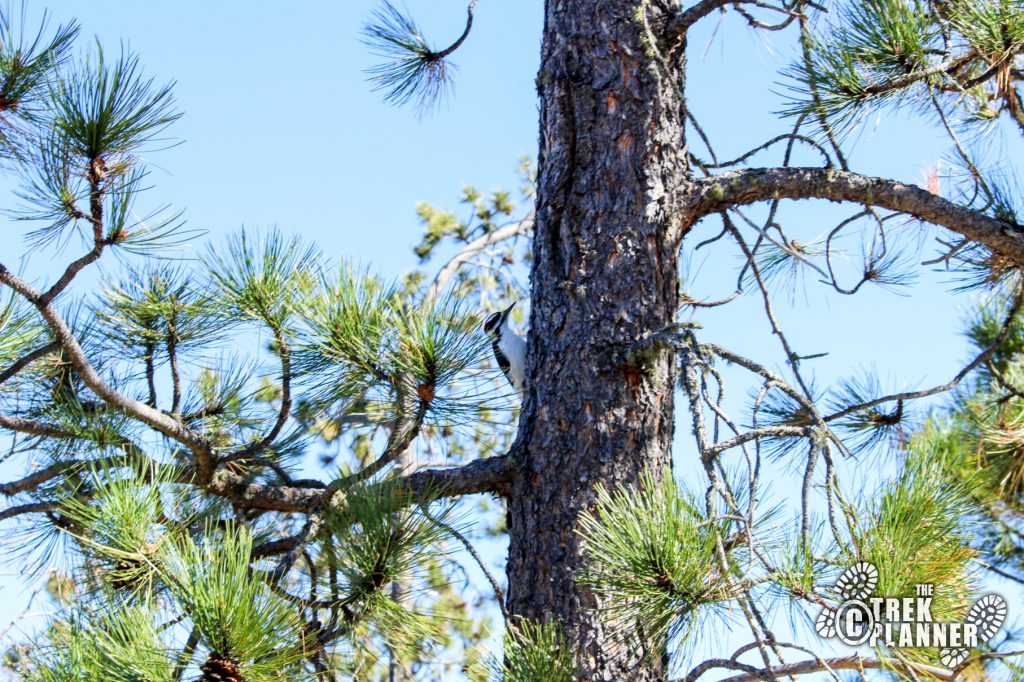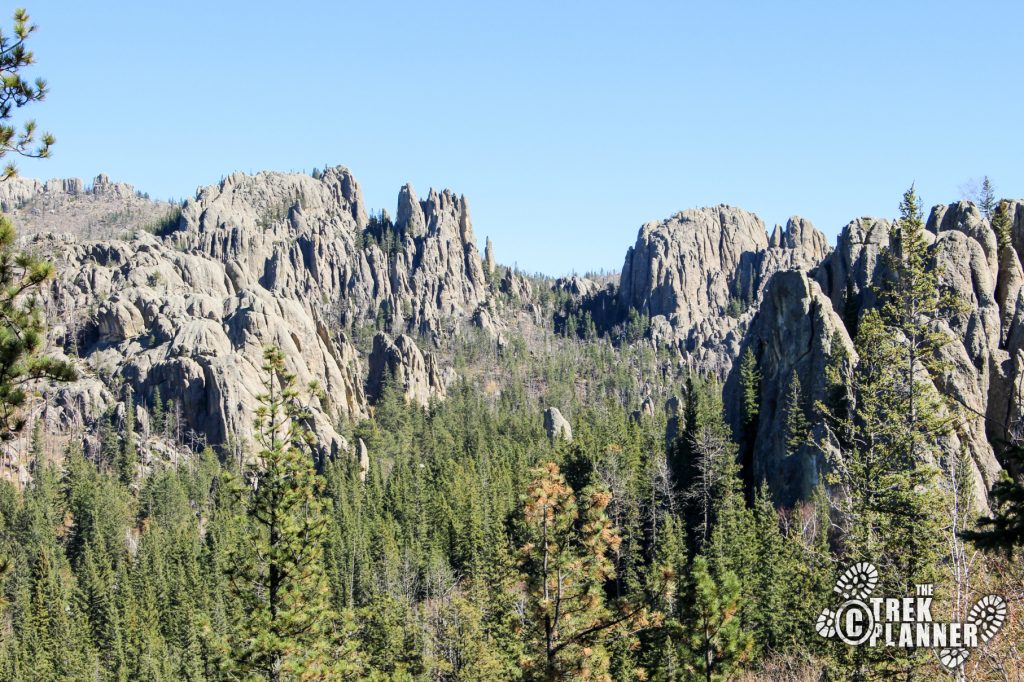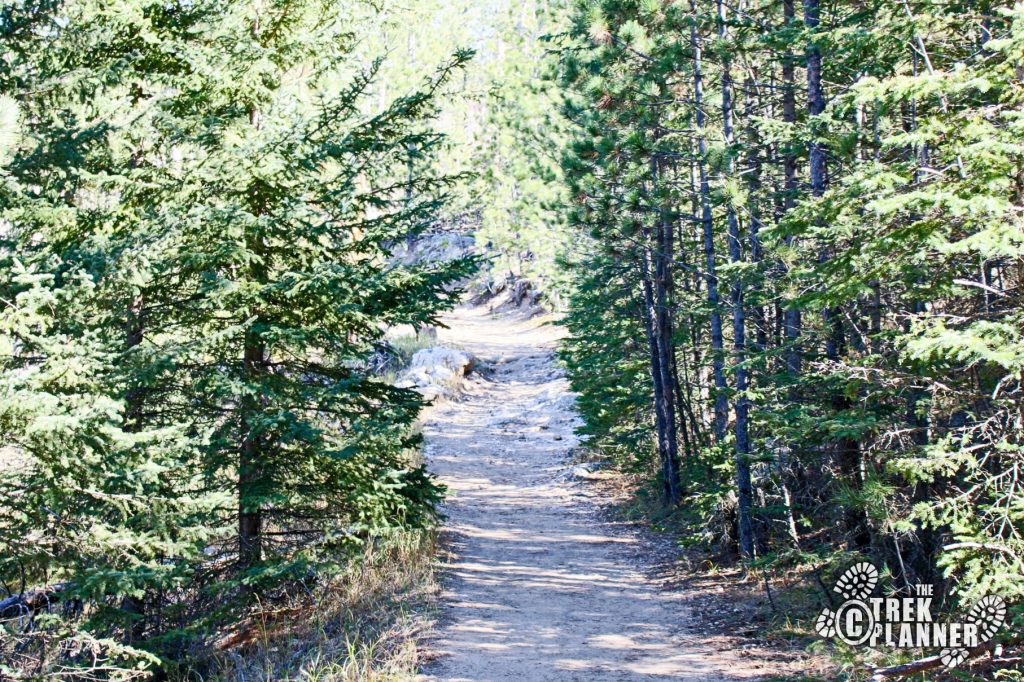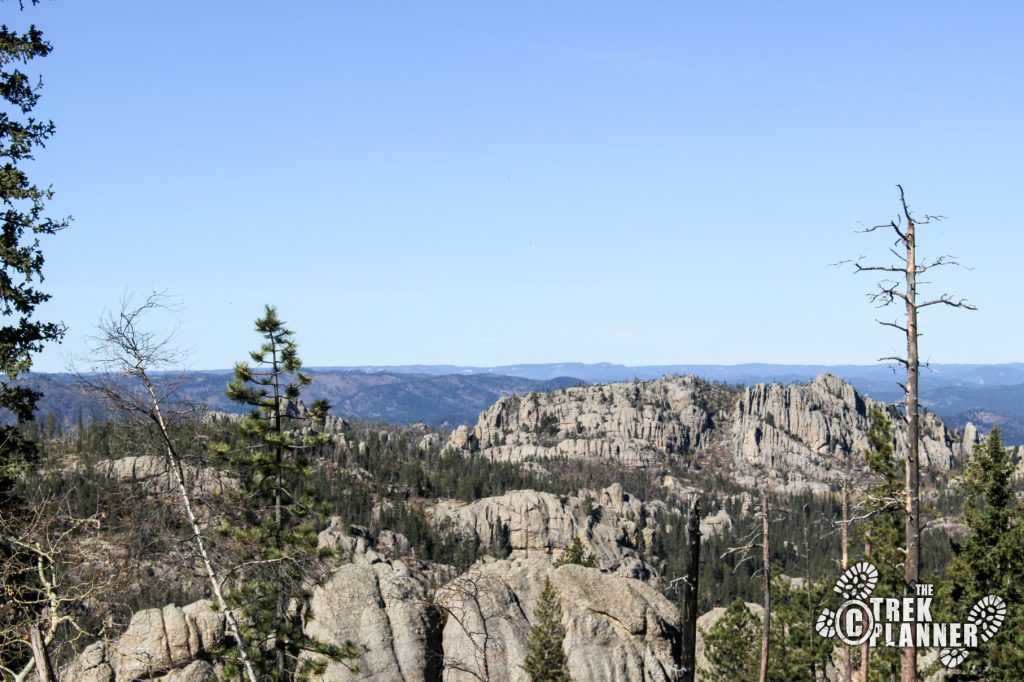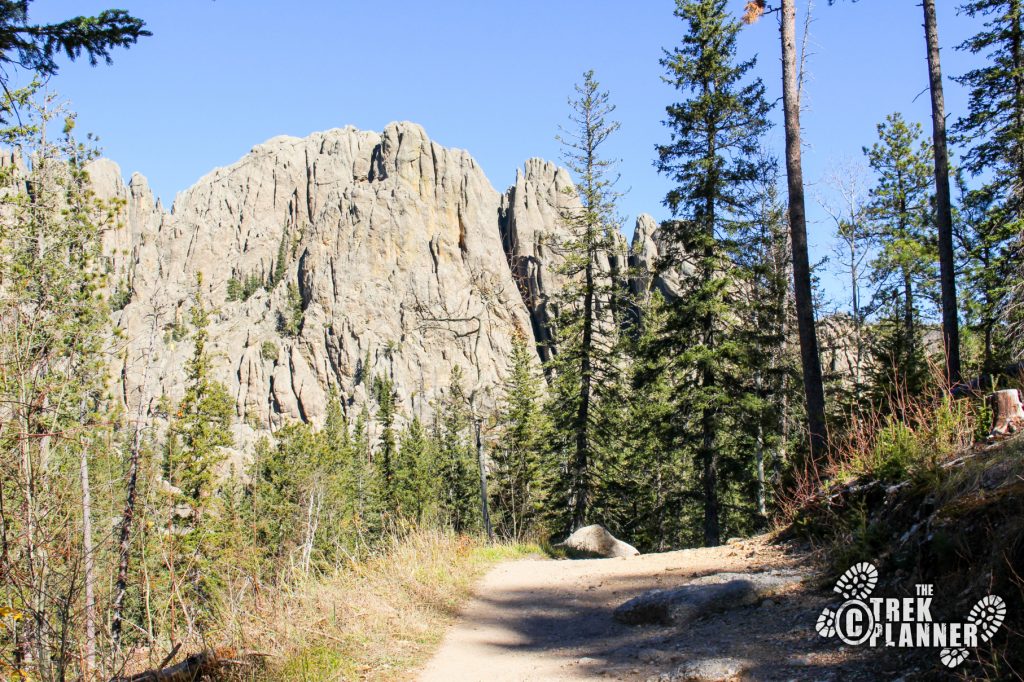 Pretty soon you will come to a kiosk which requires you register what your intentions will be on this hike.  The park service just wants to keep track of which trails the hikers/campers use for data purposes and also safety purposes.  It took about 2 minutes to write down my information and I continued on down the trail from here.  Plus it's a $100 fine if you are caught by a ranger without a registration card.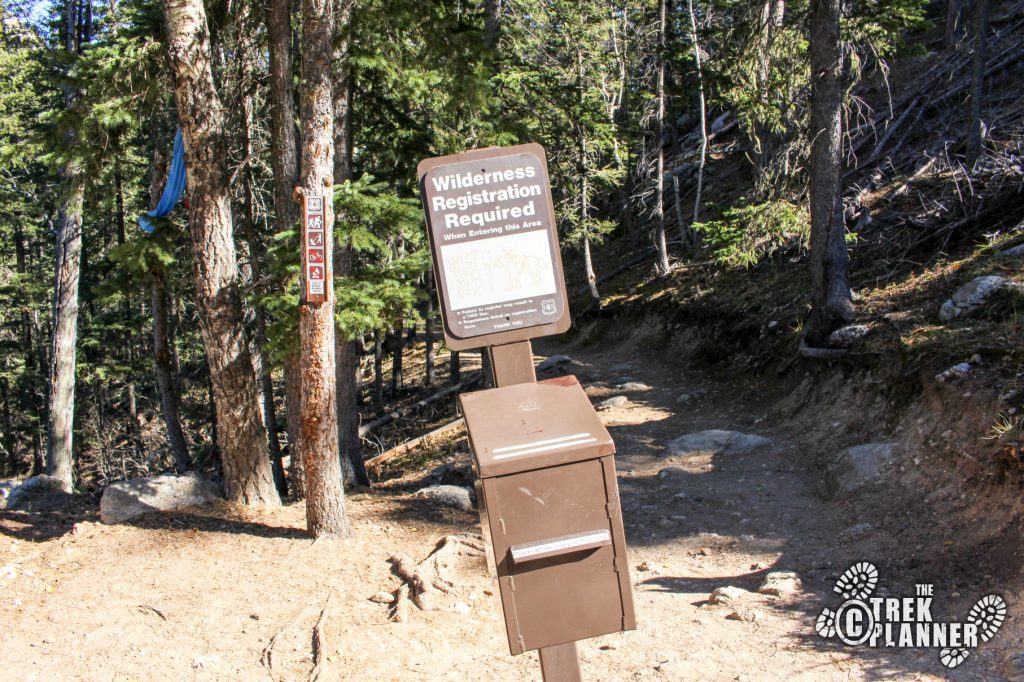 The trail gradually cuts north east and stays below the tall granite towers.  I didn't see too much wildlife except for a few squirrels and some deer but I did find acres of raspberry bushes!  I was about a month late to pick berries but I did still find some which were a little rotten by now.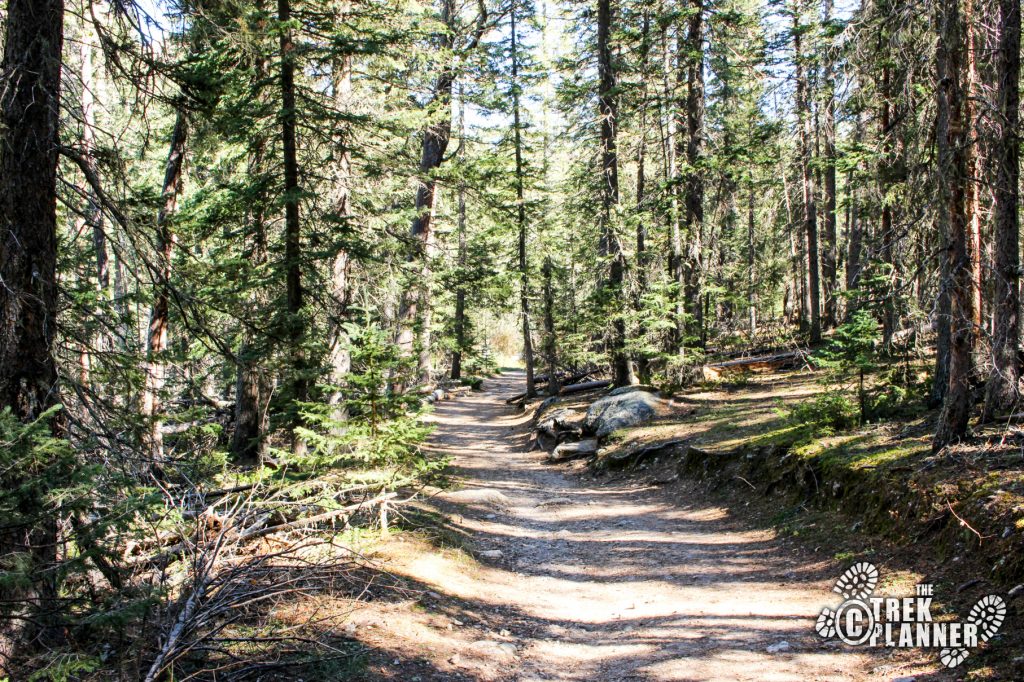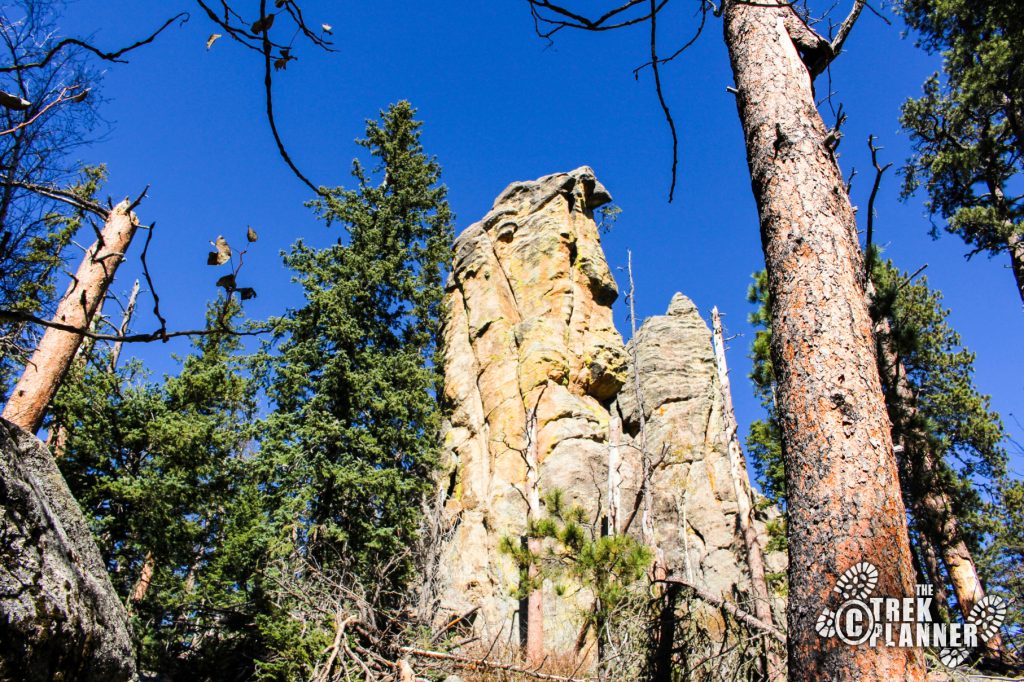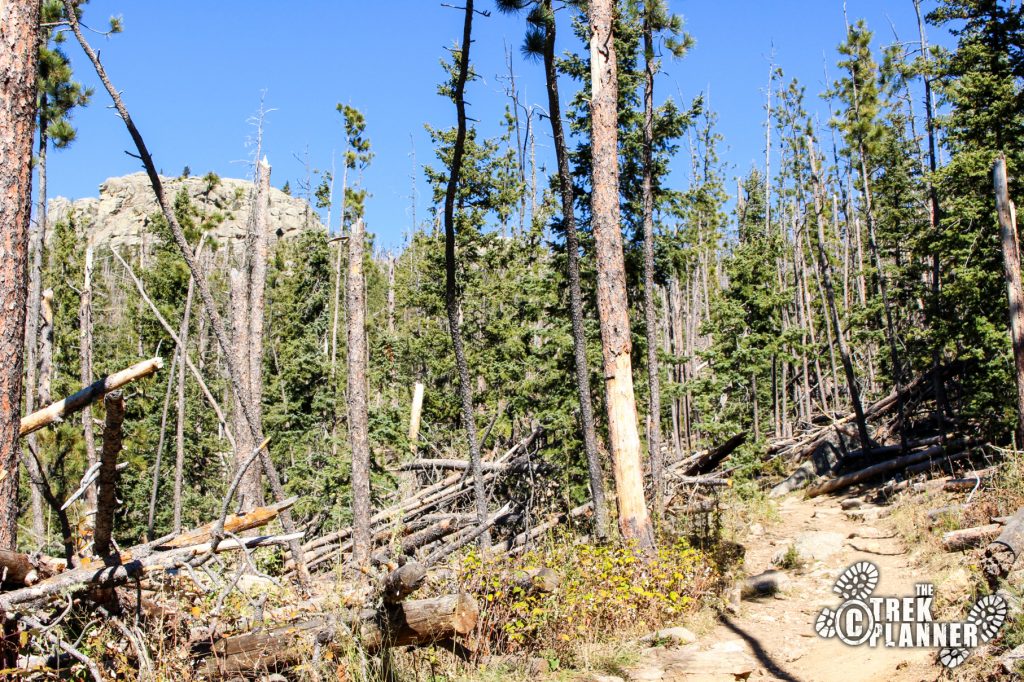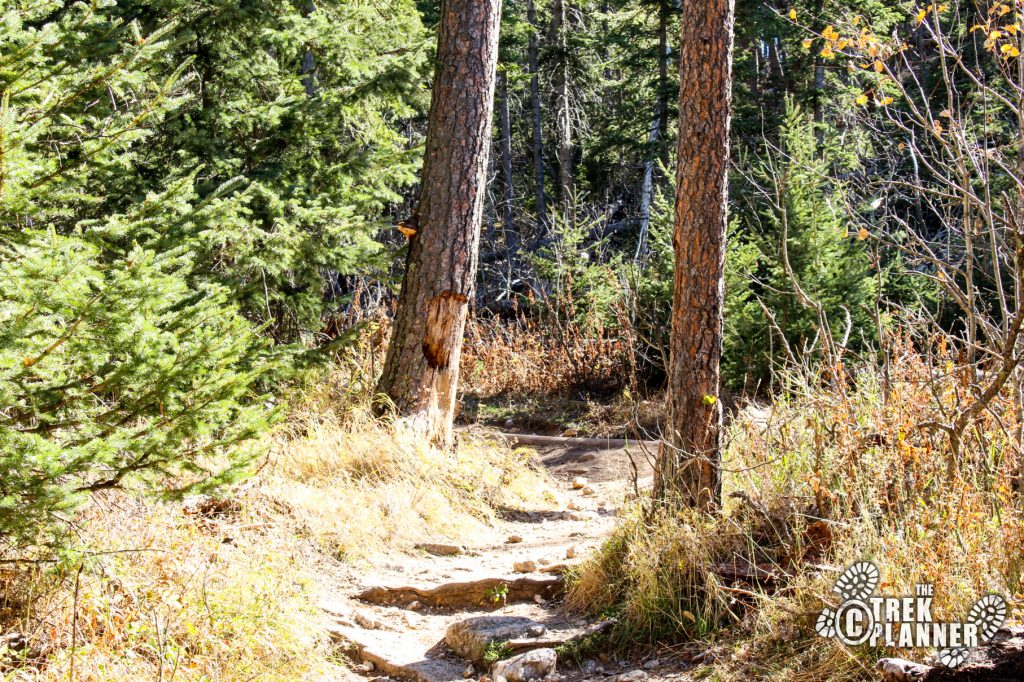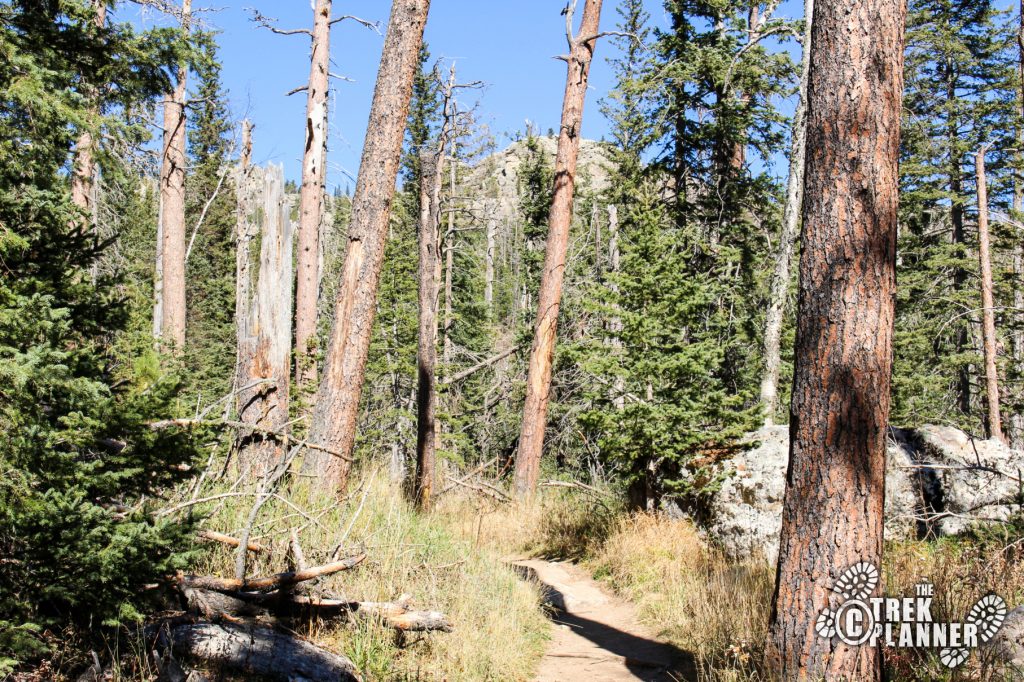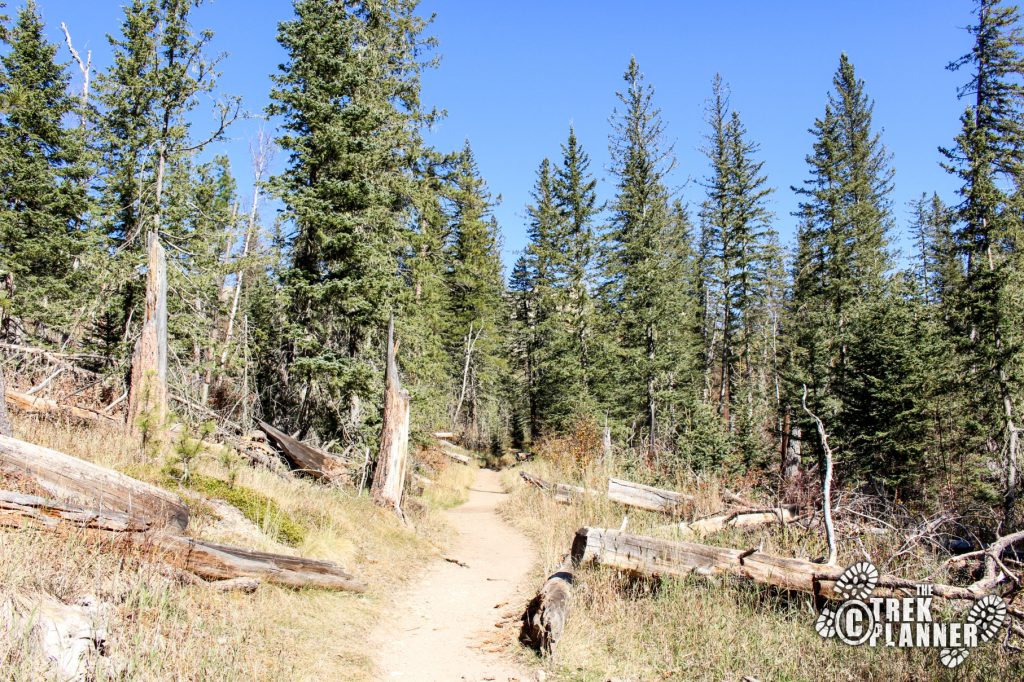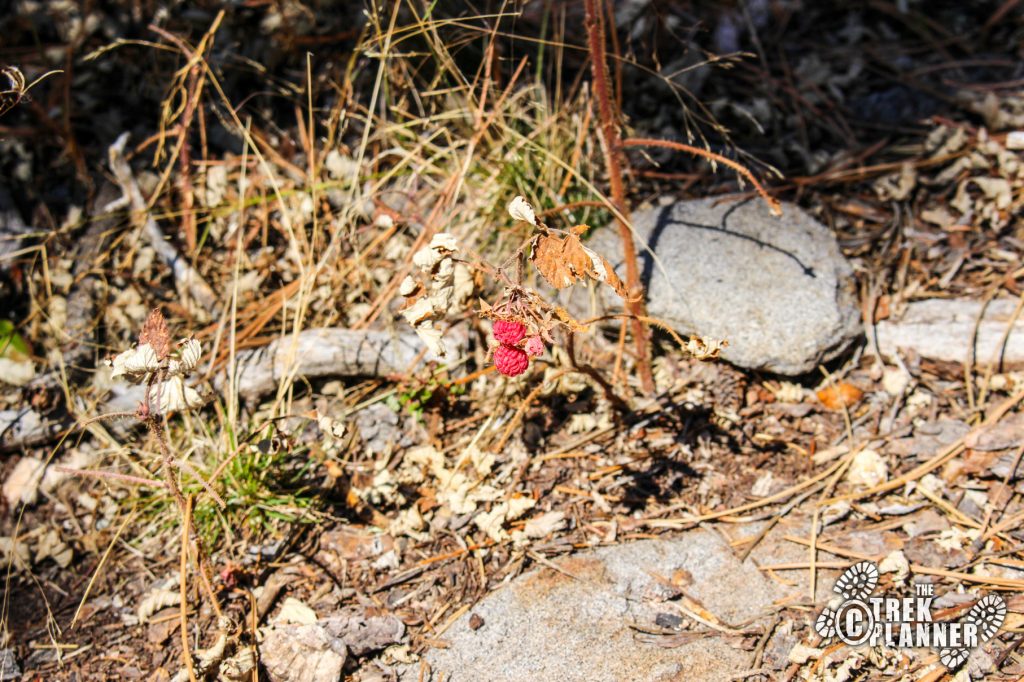 The trail will make some long switchbacks in a forest where it appears there was a fire many years ago.  Many of the trees were shorter, splintered, dead or fallen to the ground.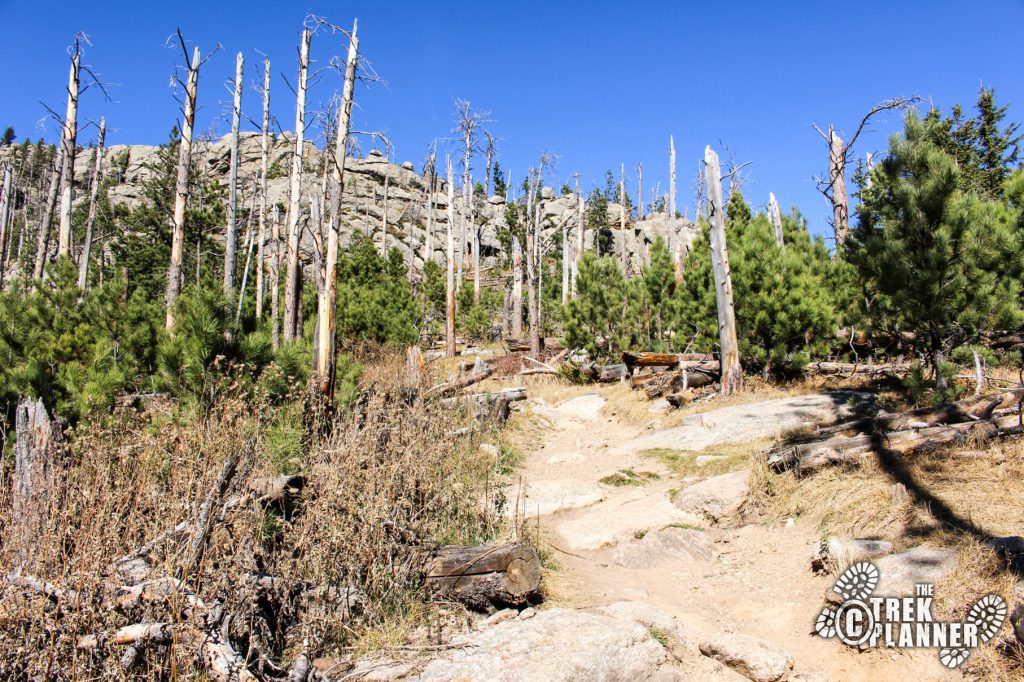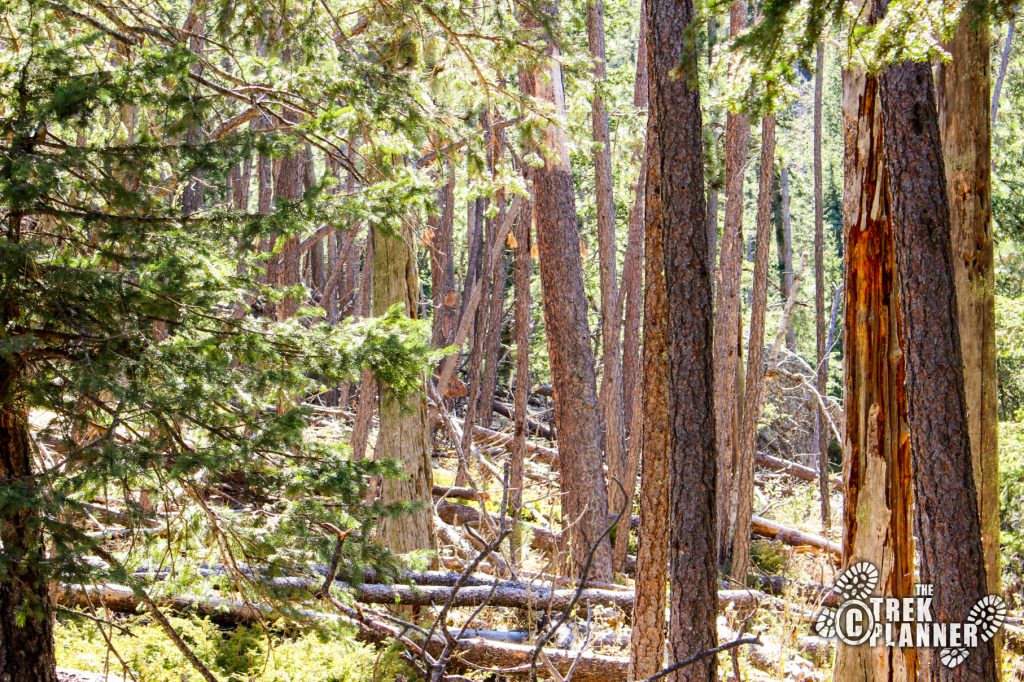 I came to anther fork in the trail.  The left trail leads to Harney Peak and the right trails to some place I didn't want to go!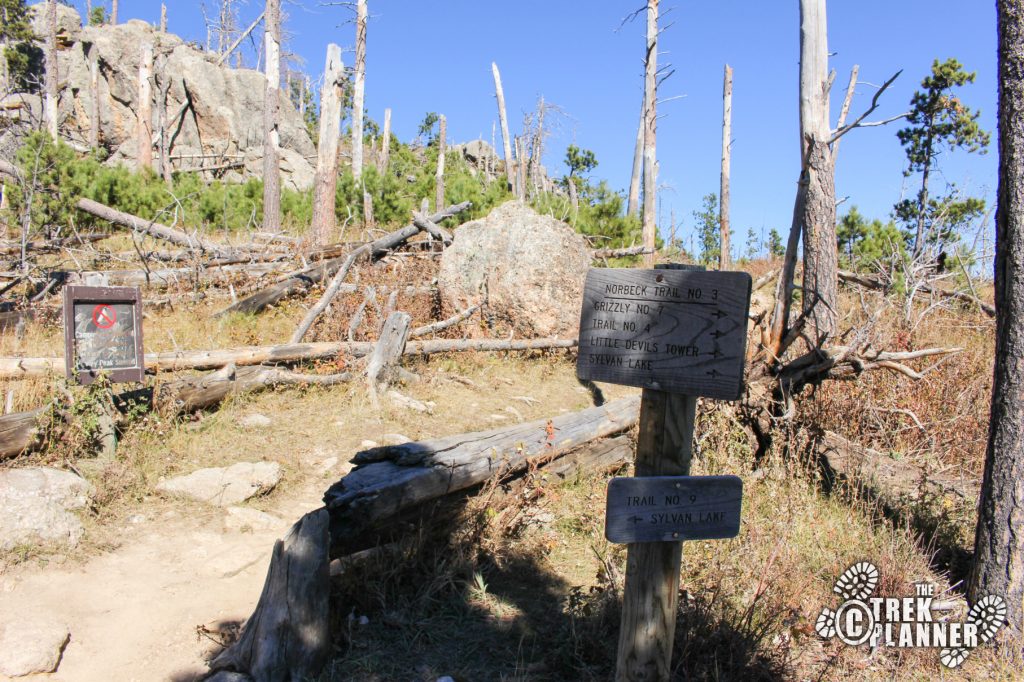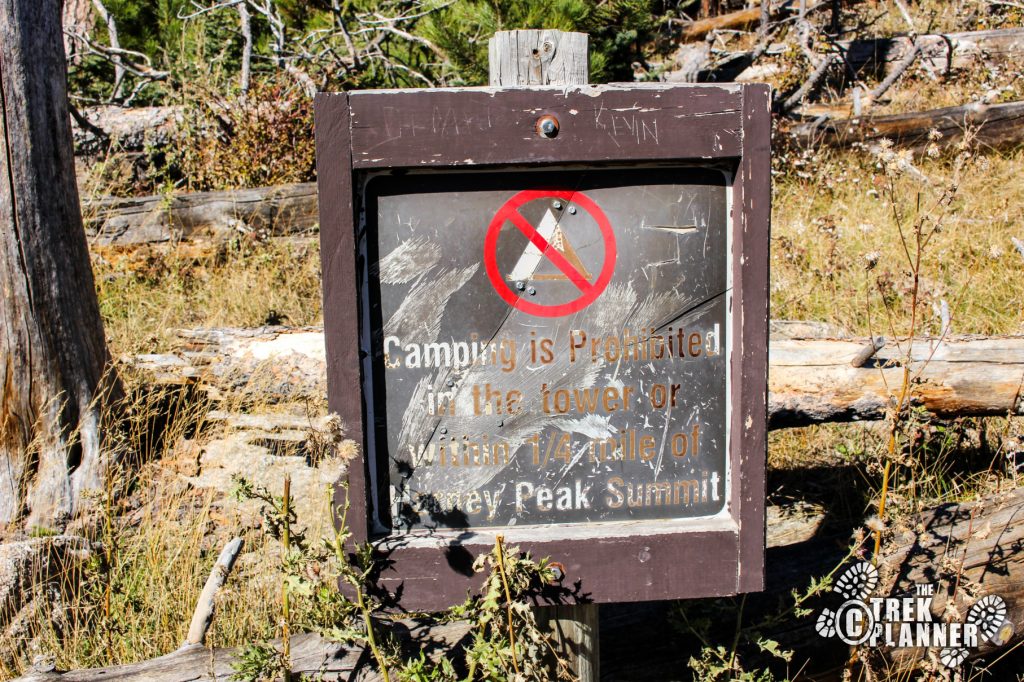 The trees will begin to thin out a little bit and you will have some great opportunities to see Rapid City far away.  If you look to your east you will also be able to see Mt. Rushmore and some of the buildings there.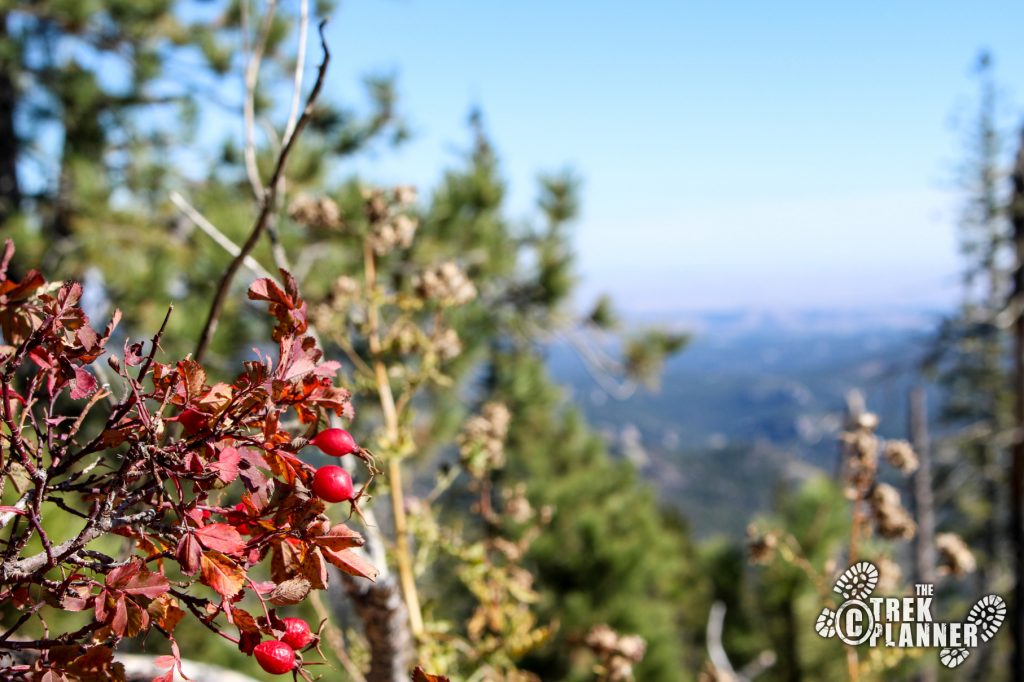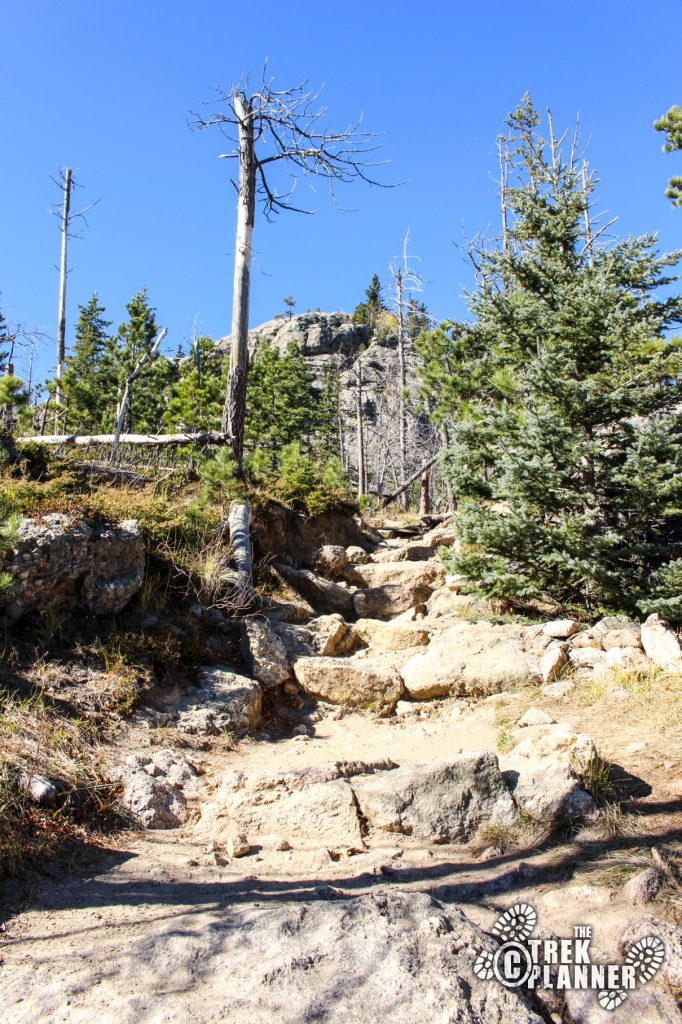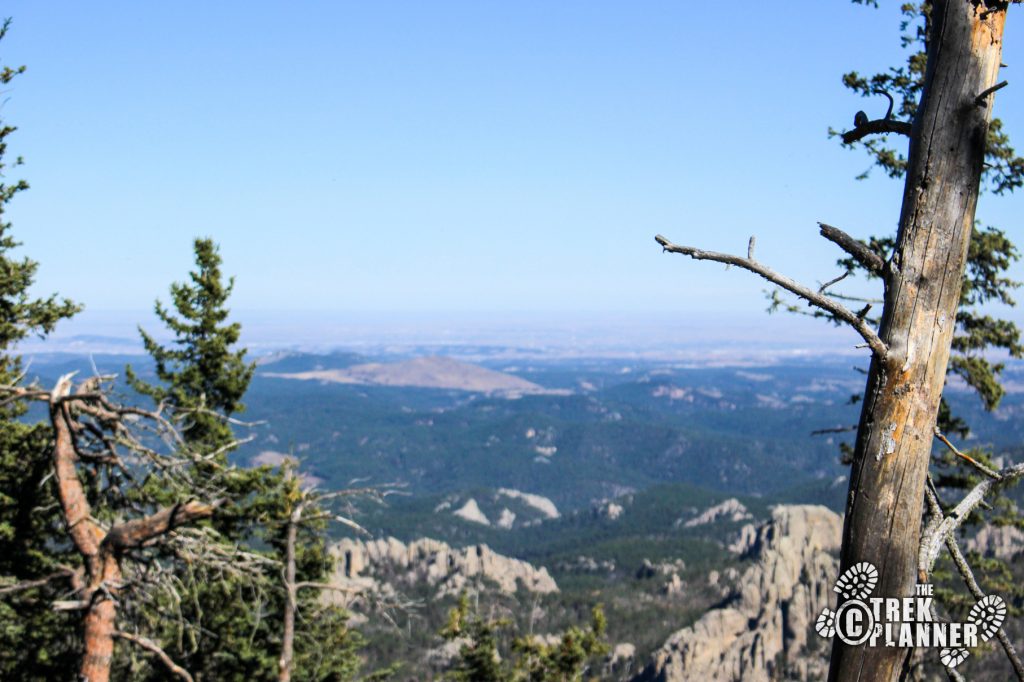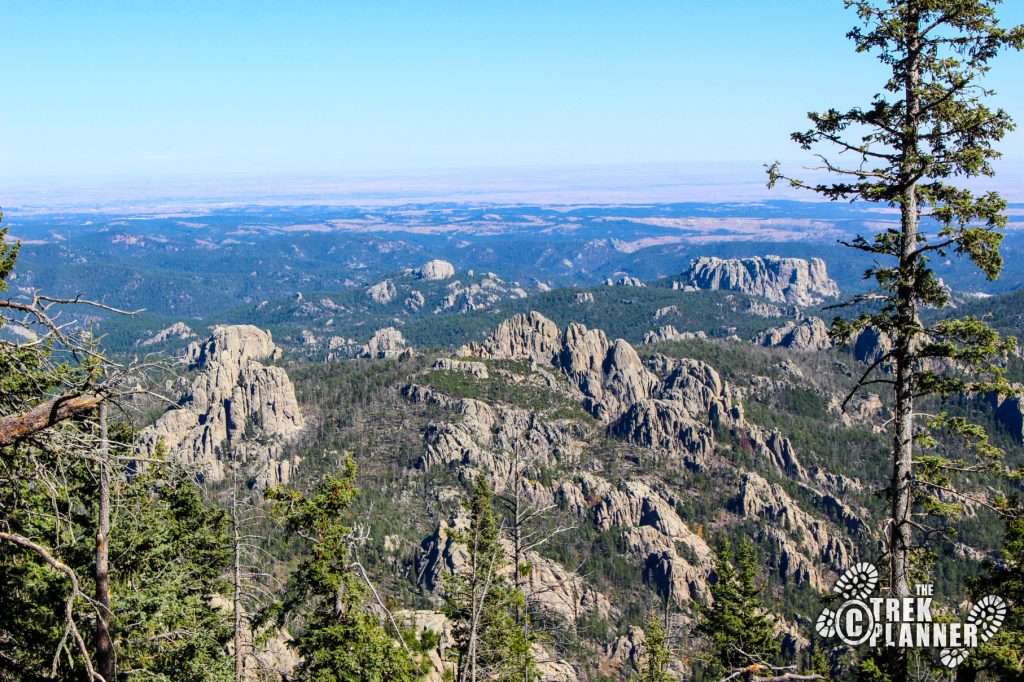 You will come to another fork in the trail.  If you look at my GPS track you will see that I took the wrong trail for a little bit and then came back.  If you take the left trail at the fork you will be fine.  The right trail will eventually lead you down into a valley.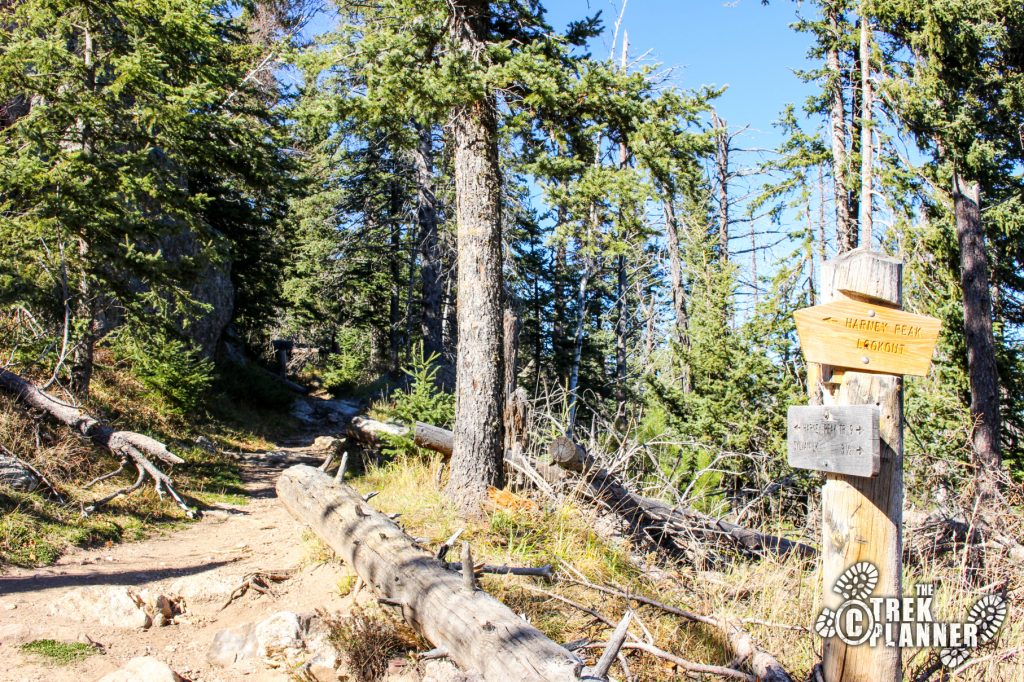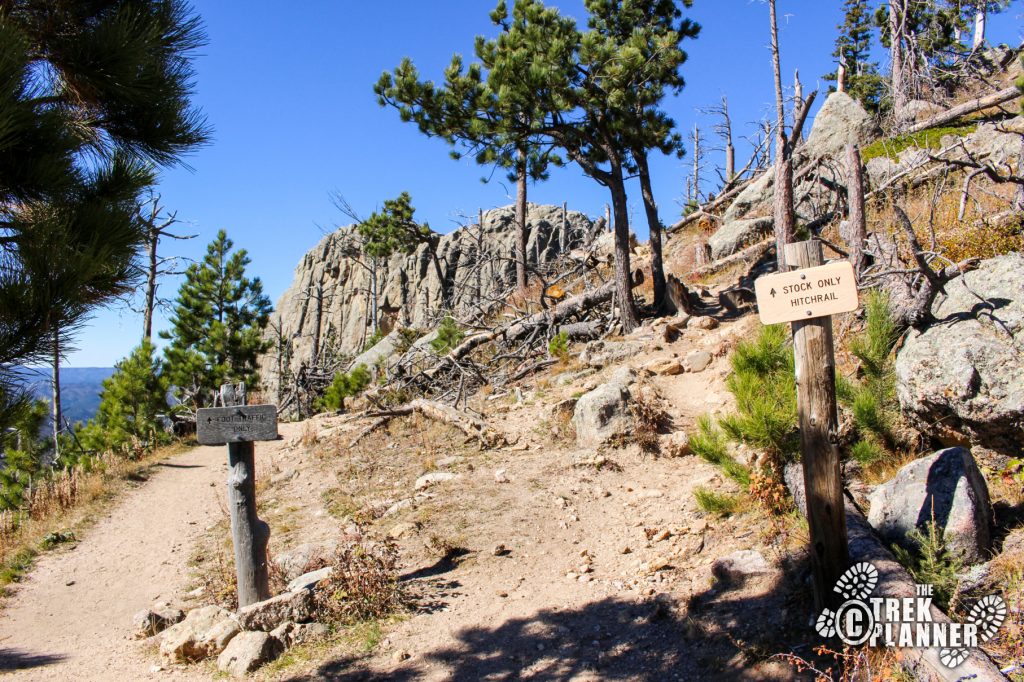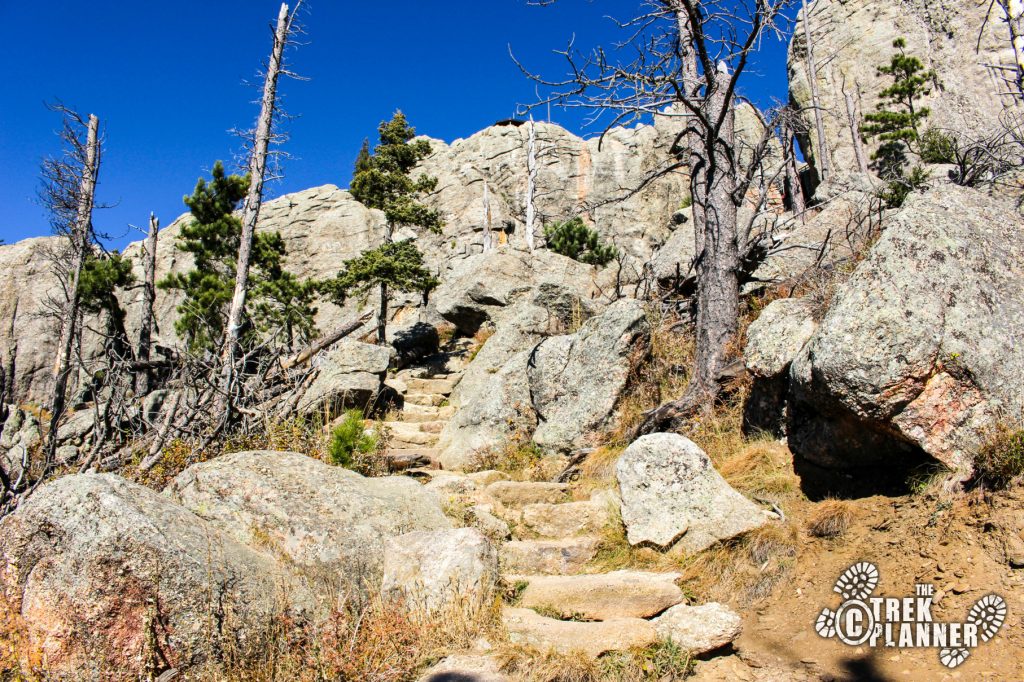 You will know you are at the Harney Peak Lookout because you will approach a fortress type entrance.  This tower and "fortress" were made by the CCC in 1939 and it's almost as if they were building it to make it safe from an invading force.  It was of course built as a fire lookout but when you are exploring it, you feel like you are a soldier defending it from an invading army.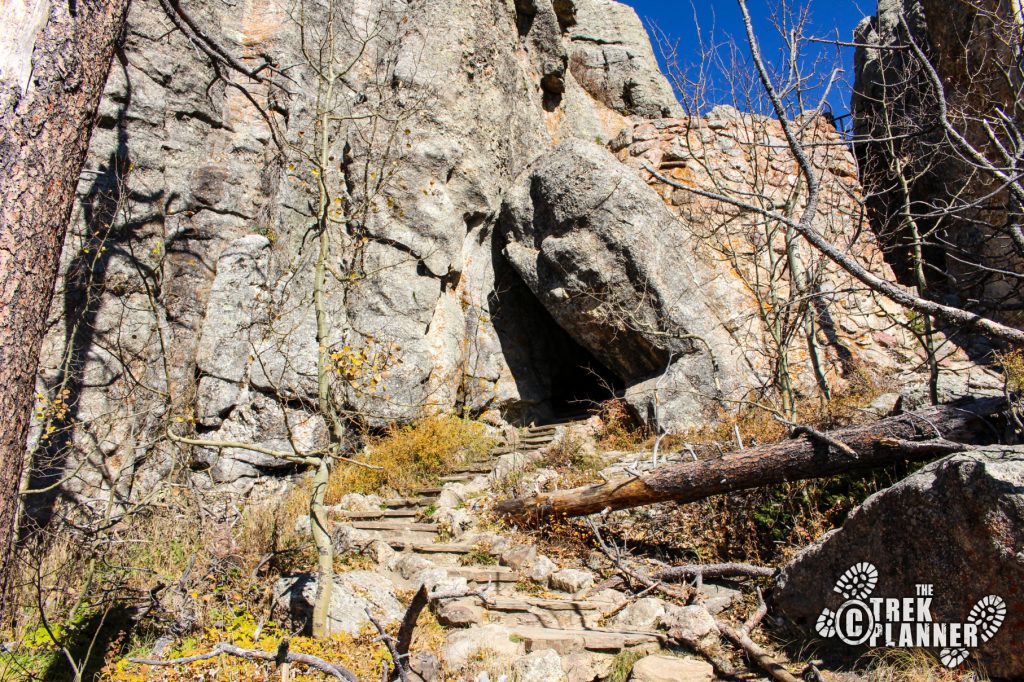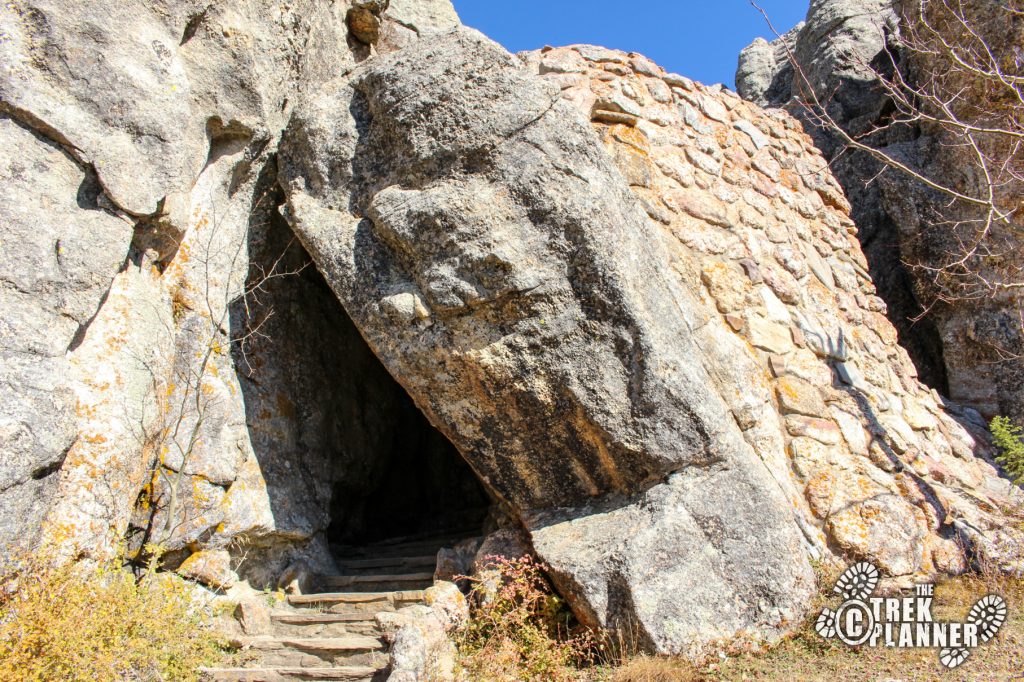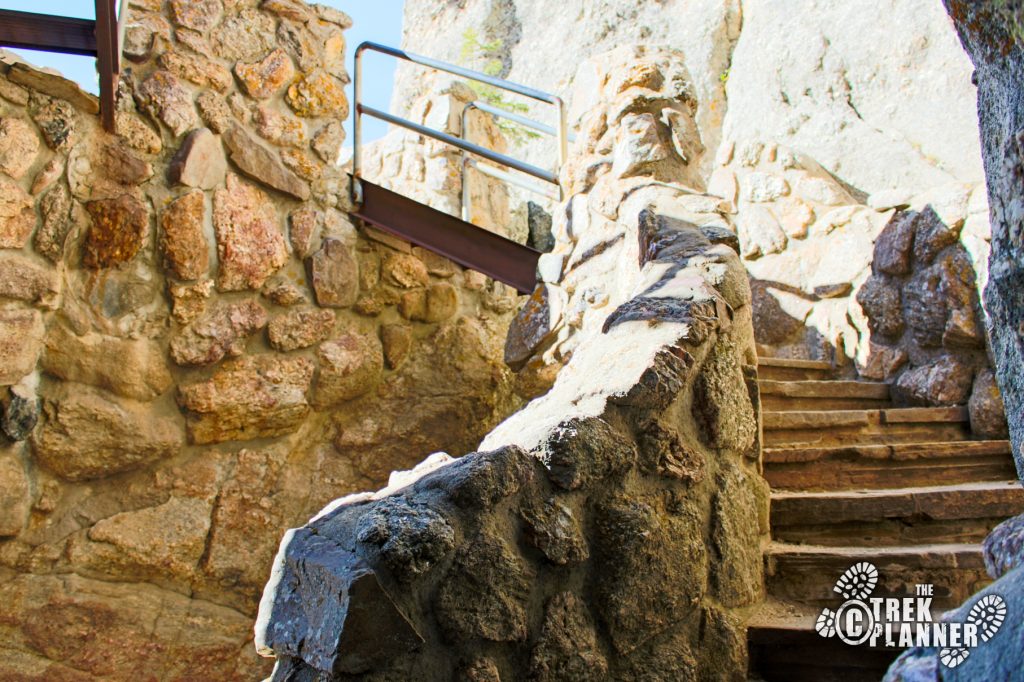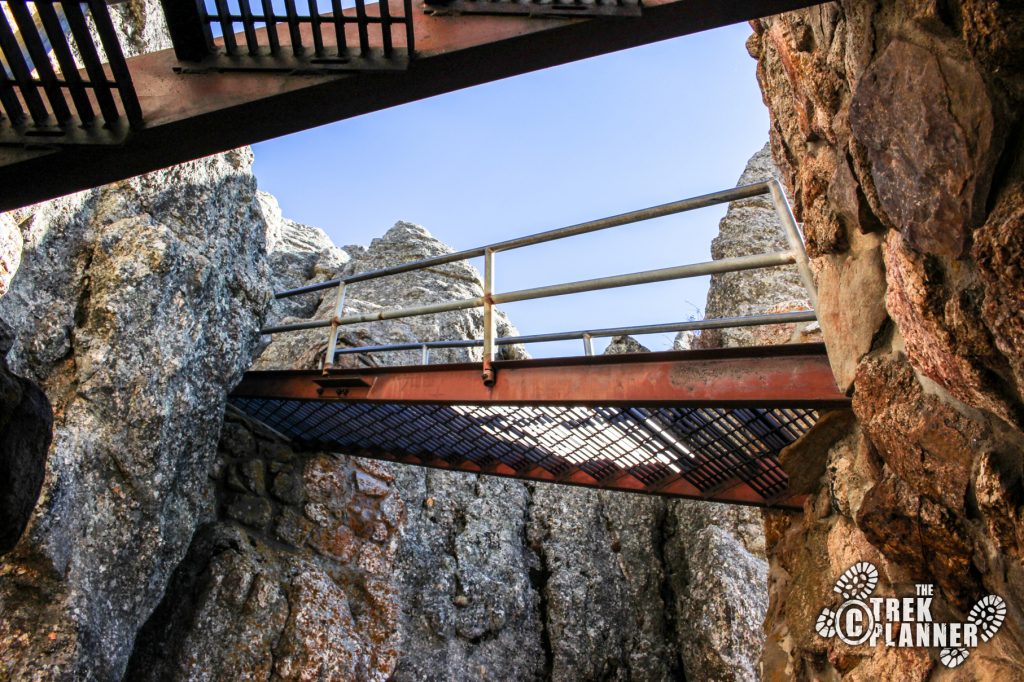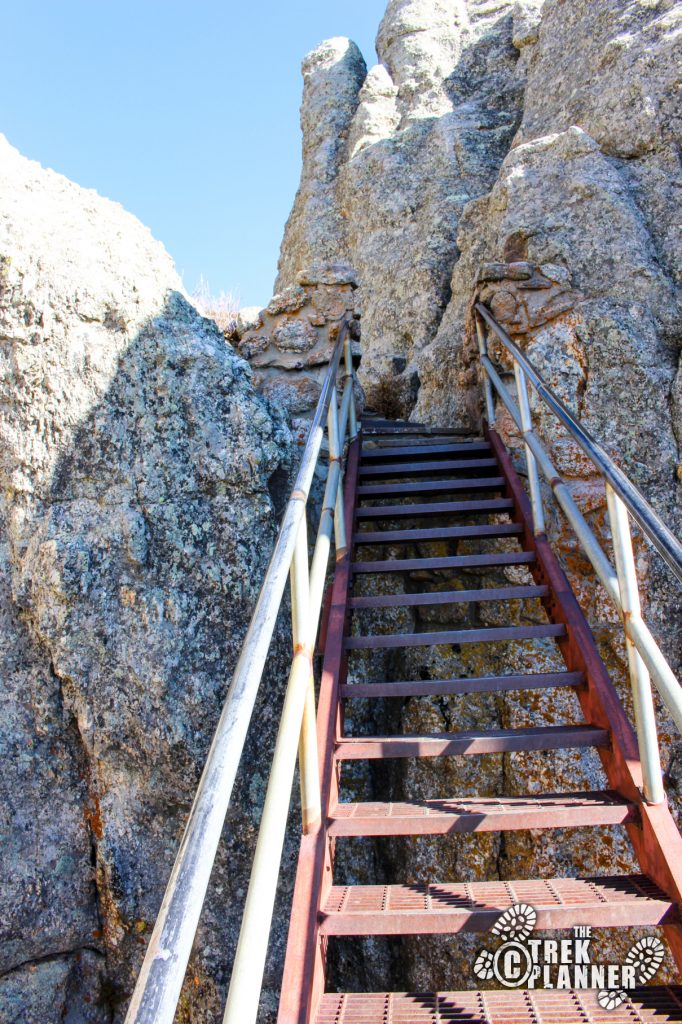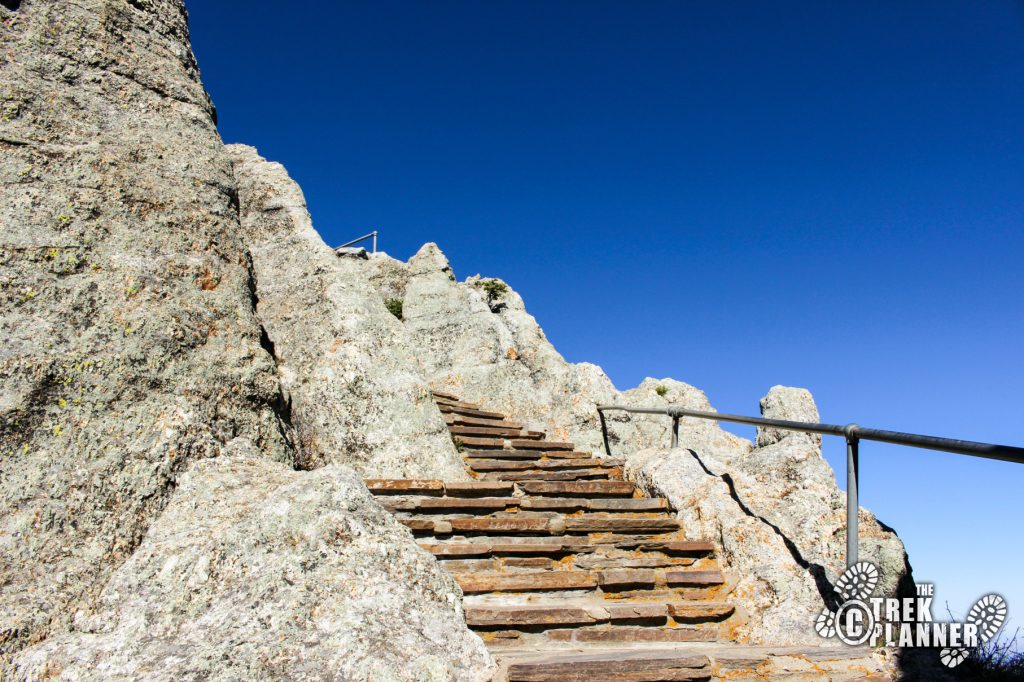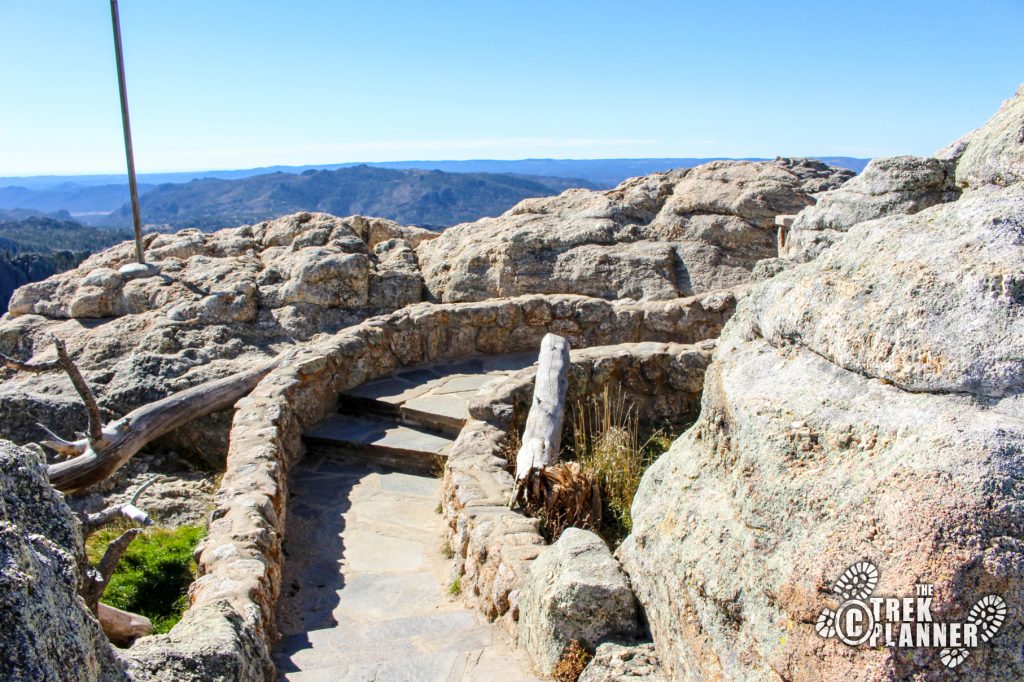 The main tower is where the crew would stay.  There are several rooms, an upstairs lookout and even a downstairs.  It is really incredible how they built all of this!
You will also find several plaques here. One of them reads: "Harney Peak Lookout.  The Harney Peak fire lookout, dam and pumphouse were built by the CCC in 1939 and are listed in the National Register of Historic Places.  Harney Peak elevation is 2207 meters (7242 ft).  The peak is the highest point east of the Rocky Mountains and west of the Pyrenees Mountains of Europe."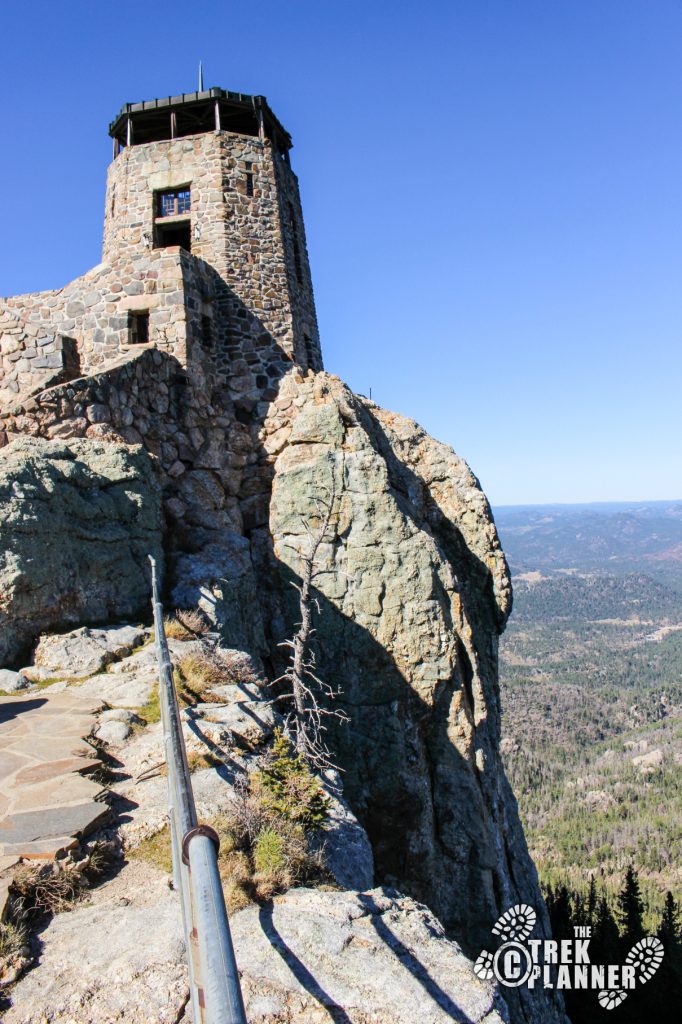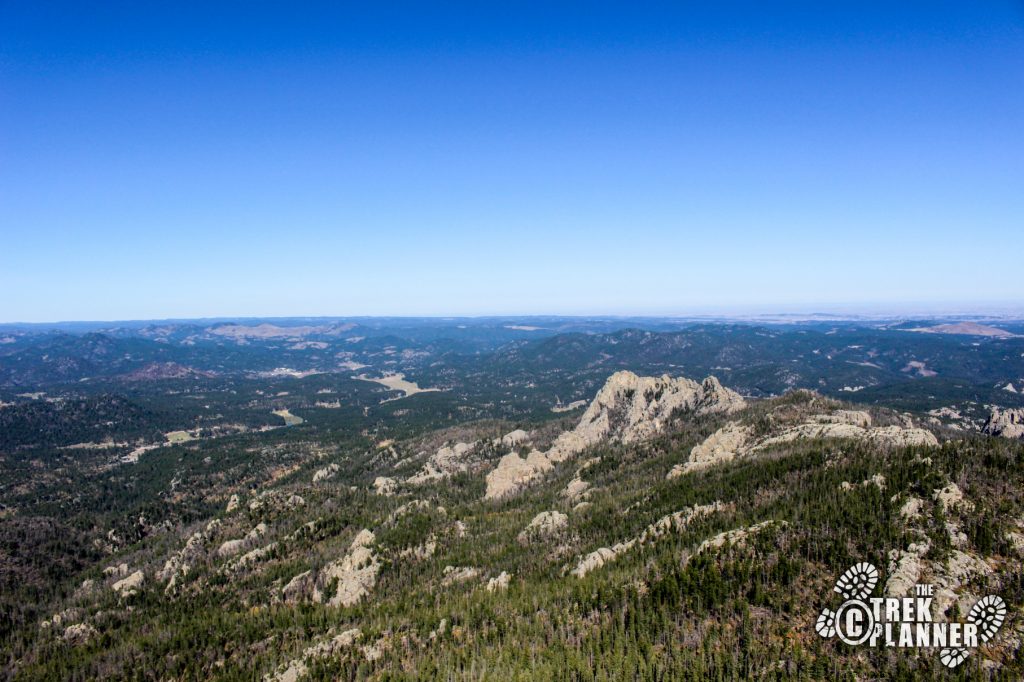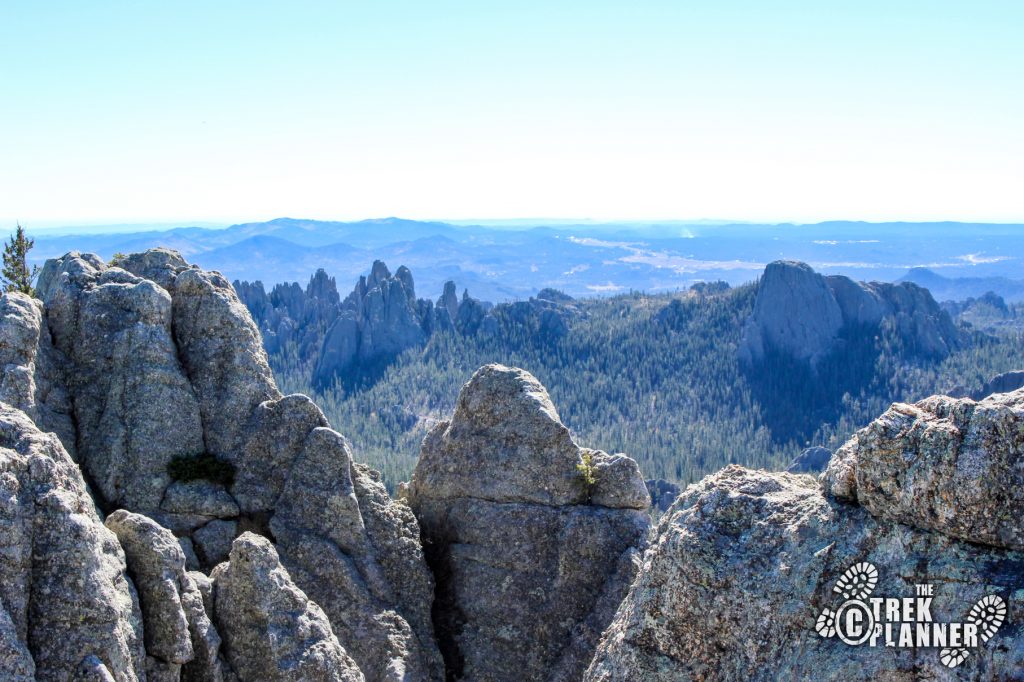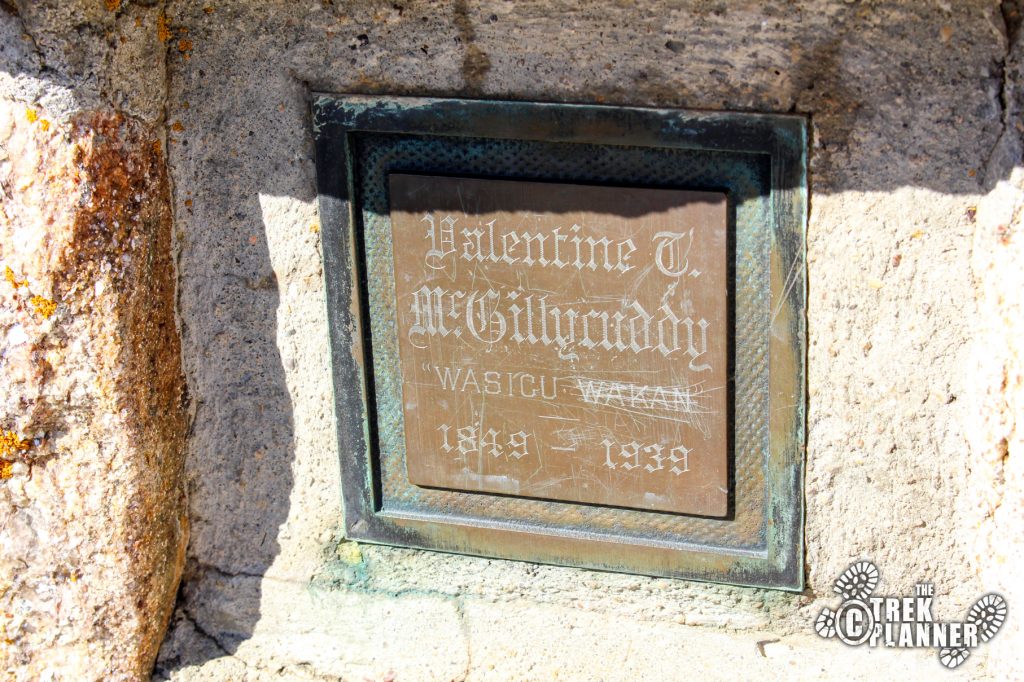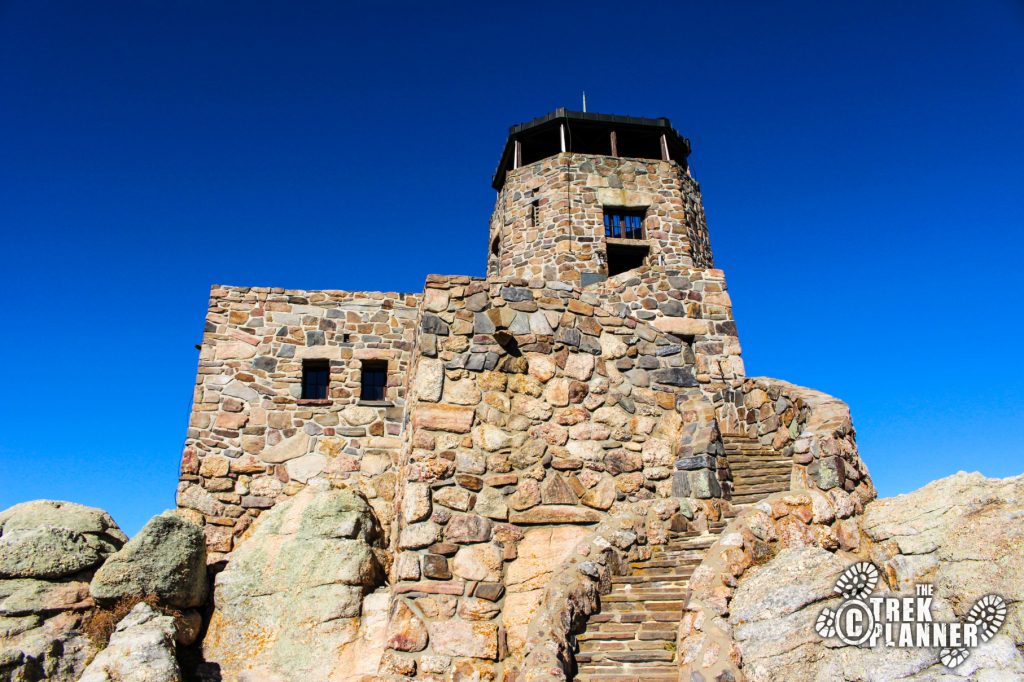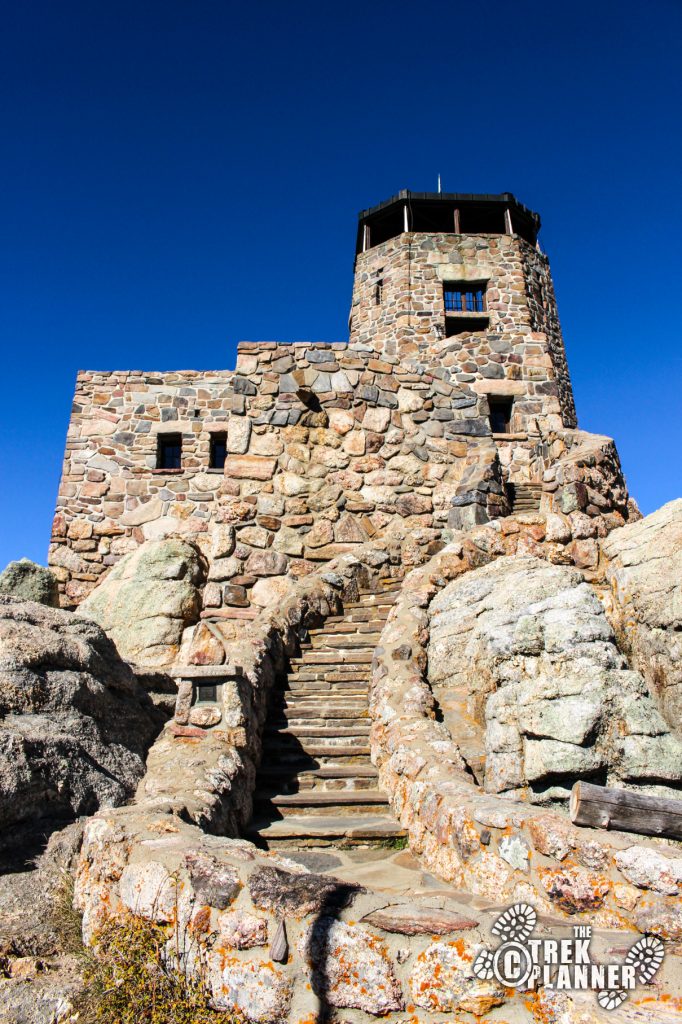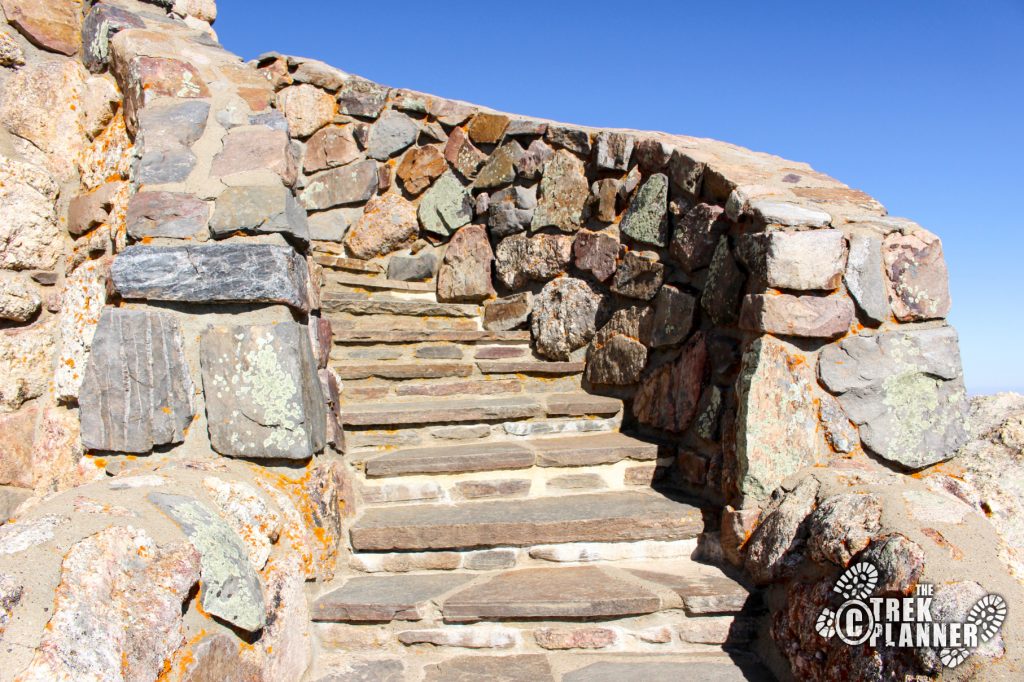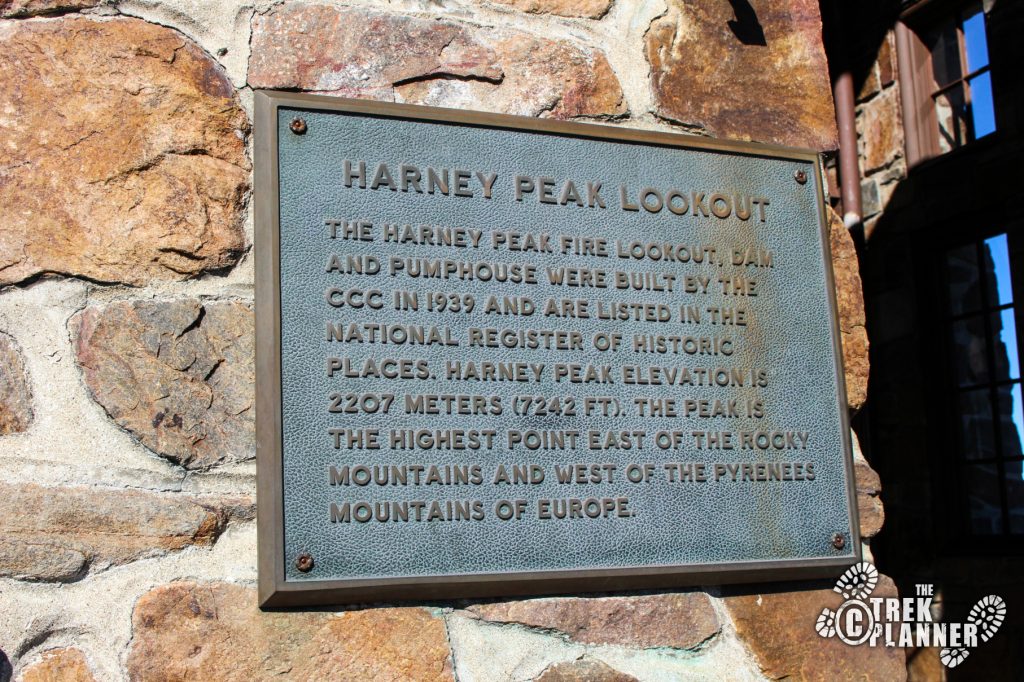 Inside the tower's upper entrance is complete barren except for a steep ladder going up and going down.
There is a door to your left which goes out to a small open area.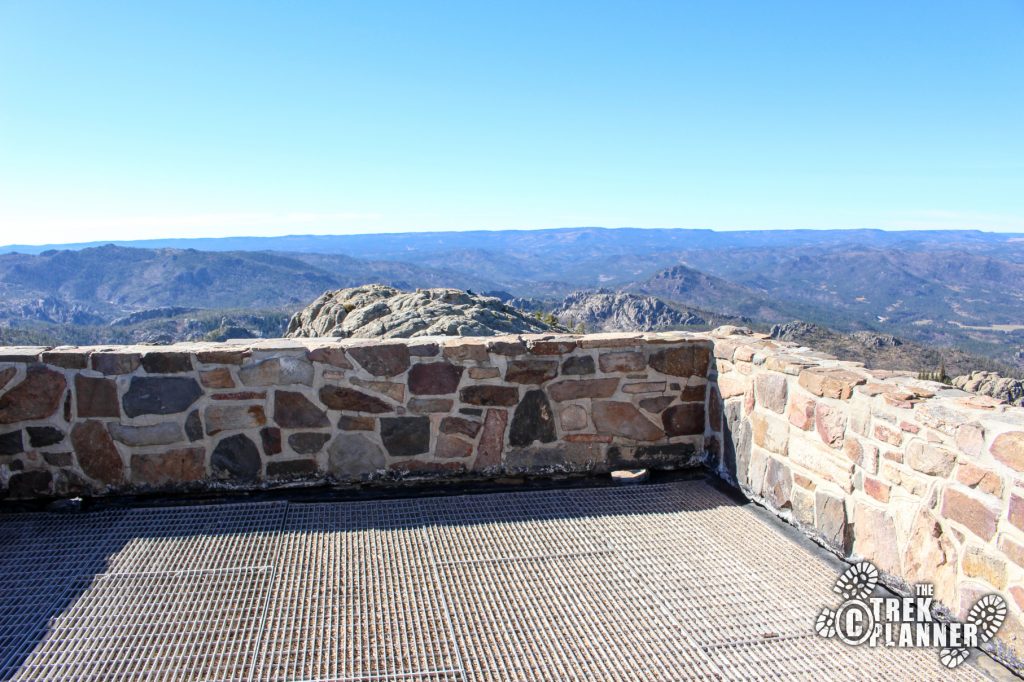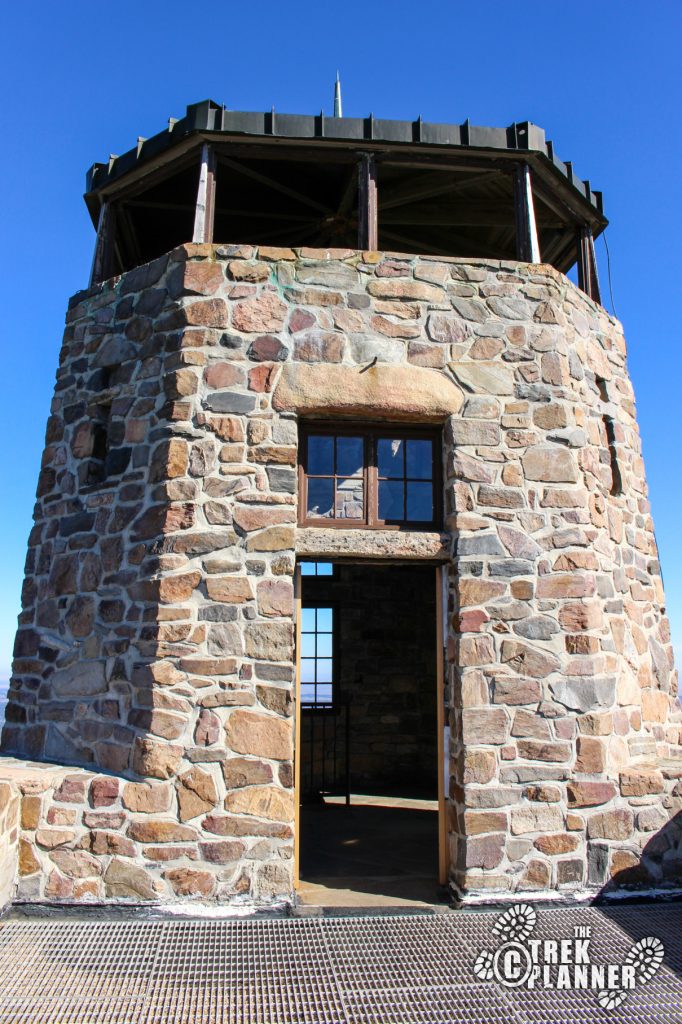 The steep stairs leading up provide the best views.  You can also see Mt. Rushmore from here too.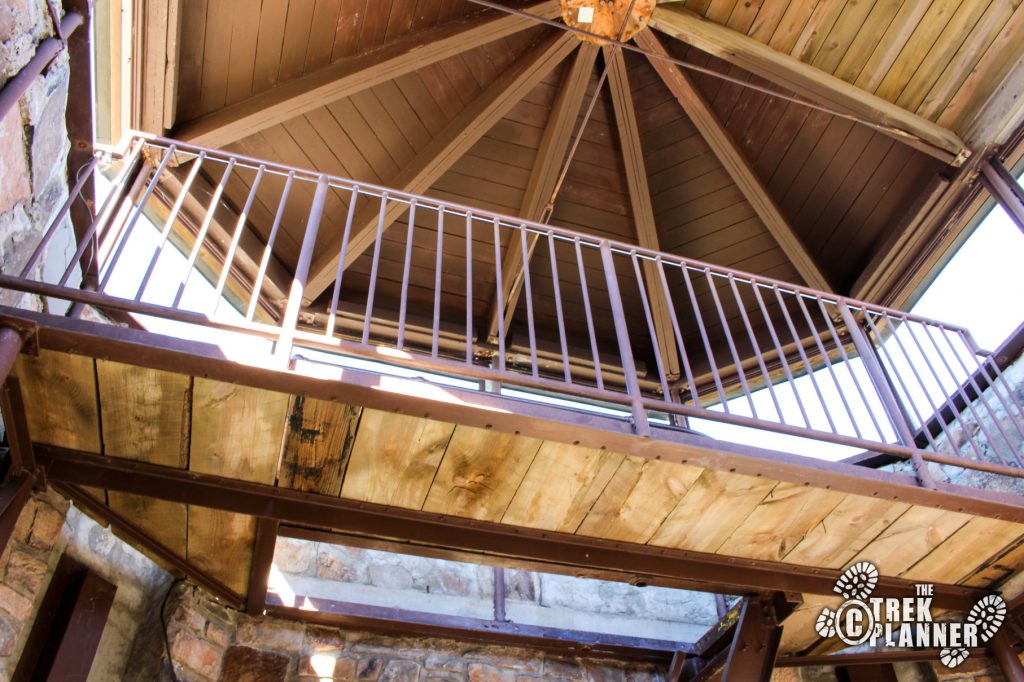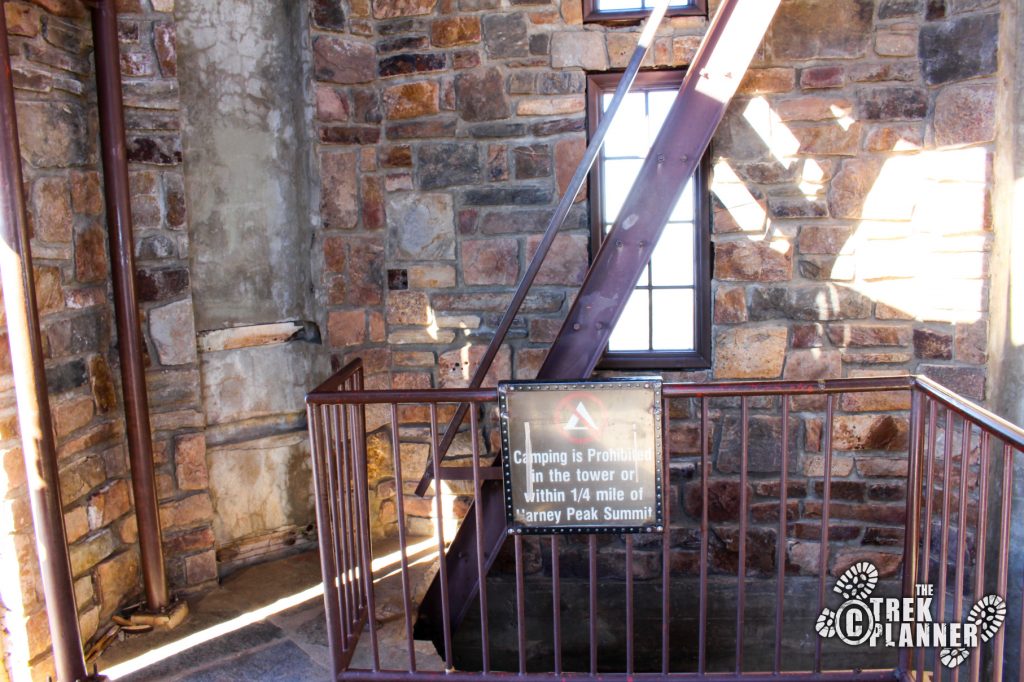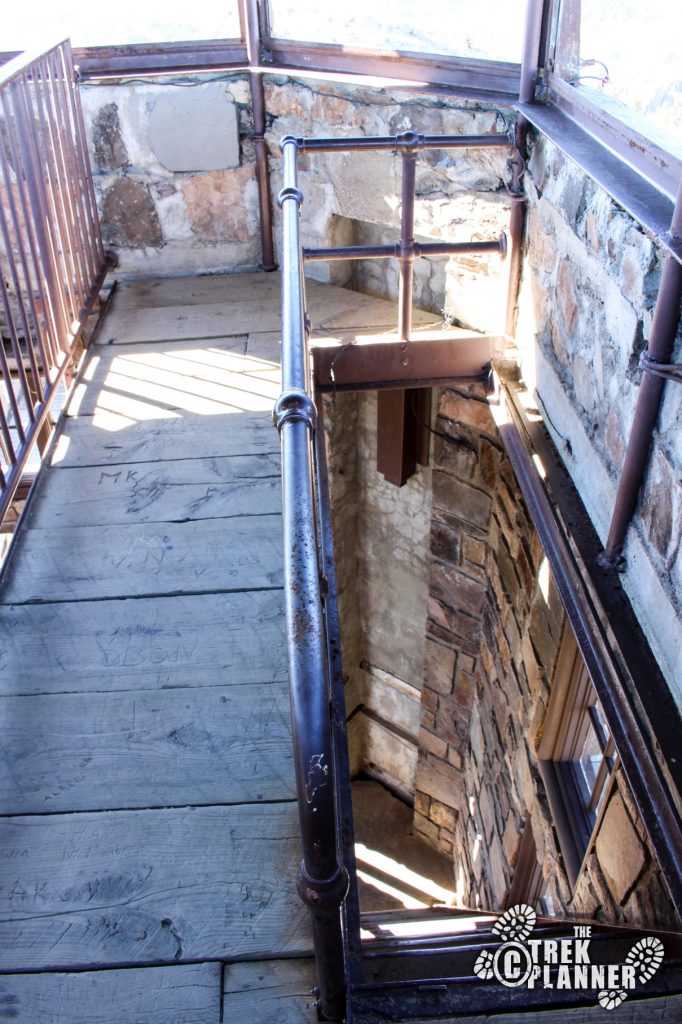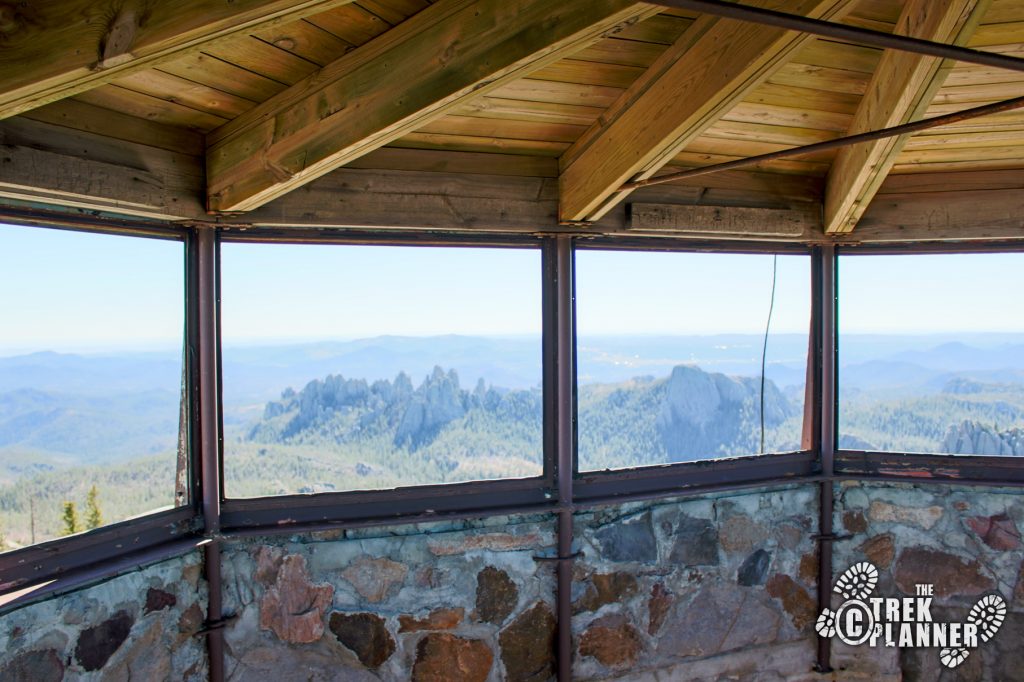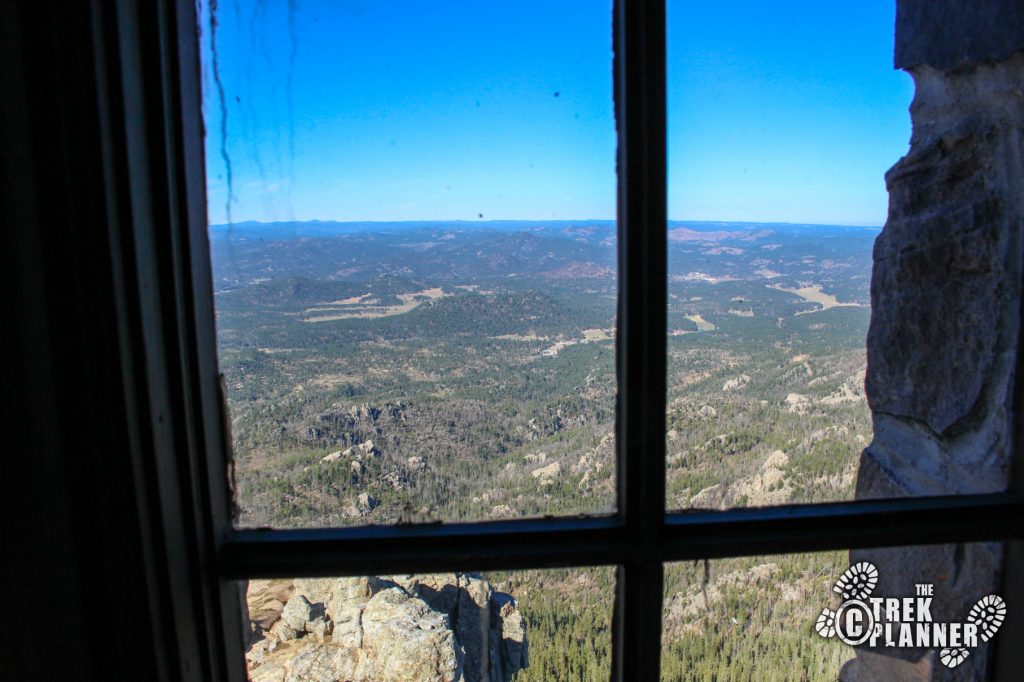 The buildings and foundations still seemed very stable and strong.
I went downstairs to checkout what I assume was a bedroom and a bathroom.  The bathroom had a lock on it…so don't plan on using it!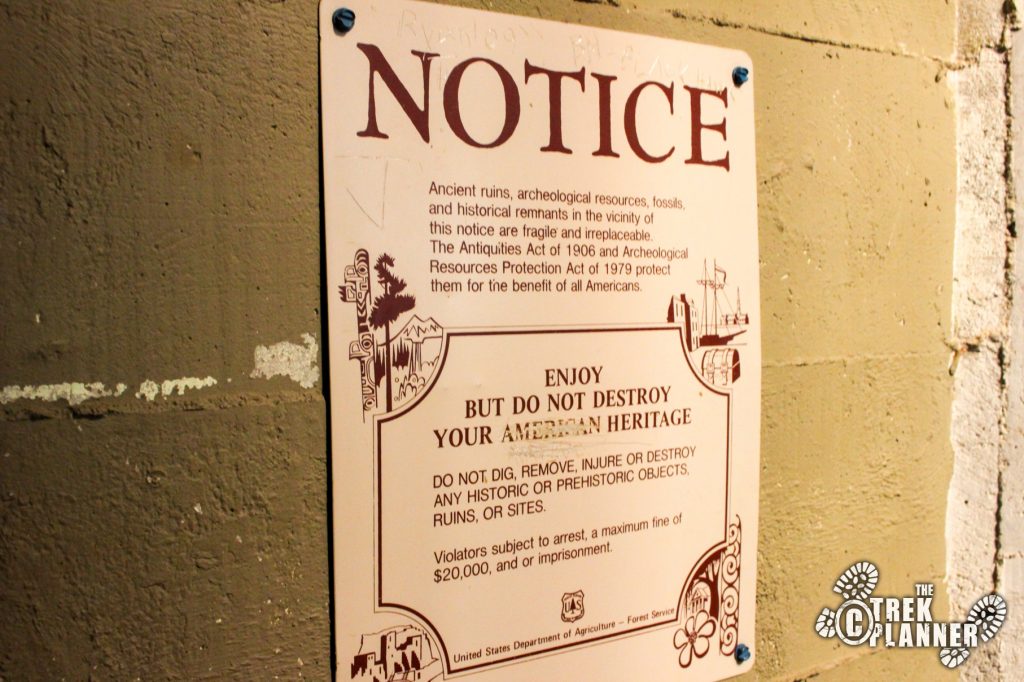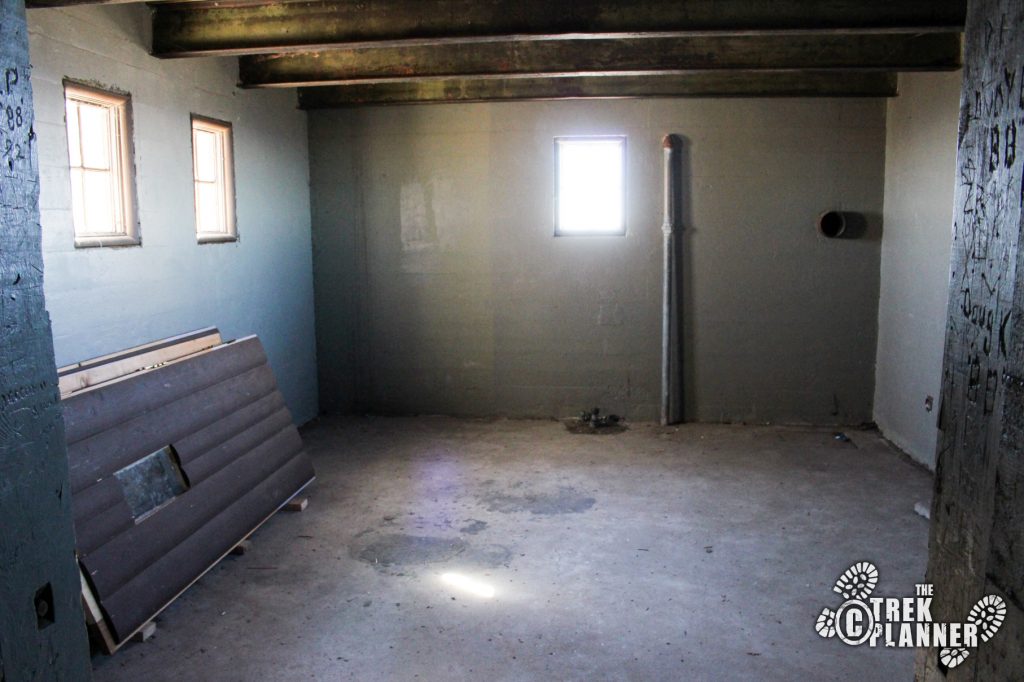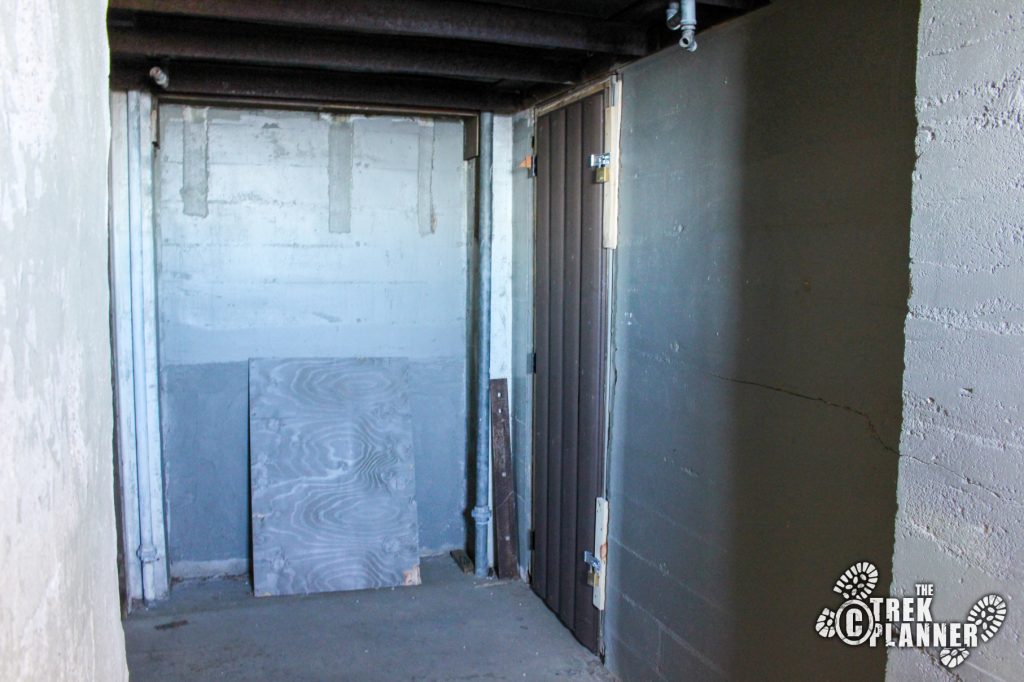 There is another entrance down here which leads down a short really cool rock path to the pumphouse and dam.  The dam is still completely functional but the pumphouse was not.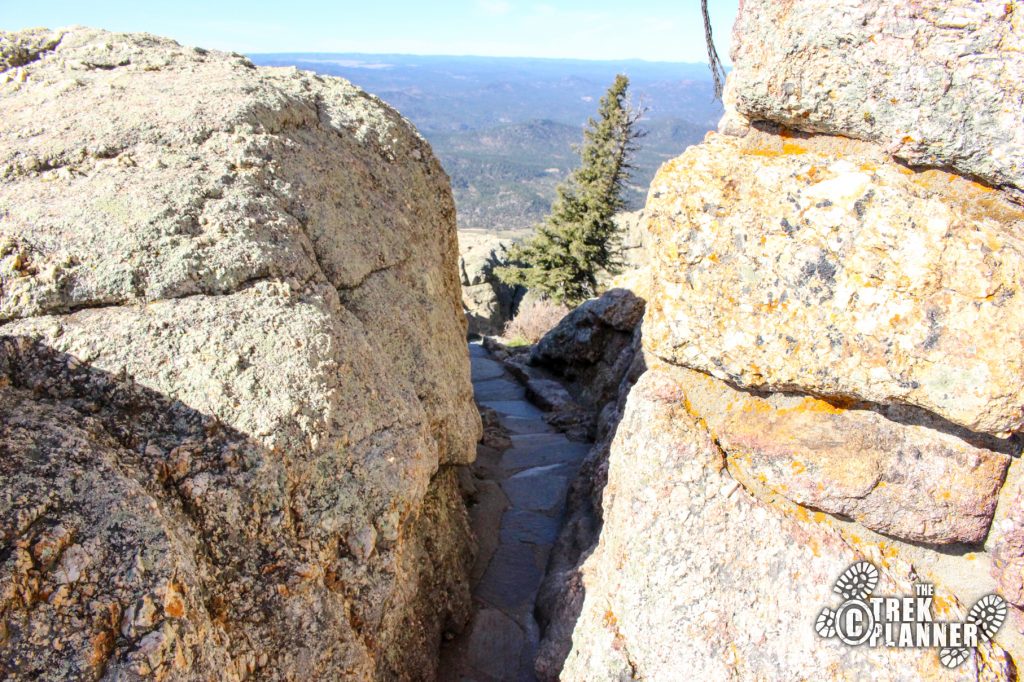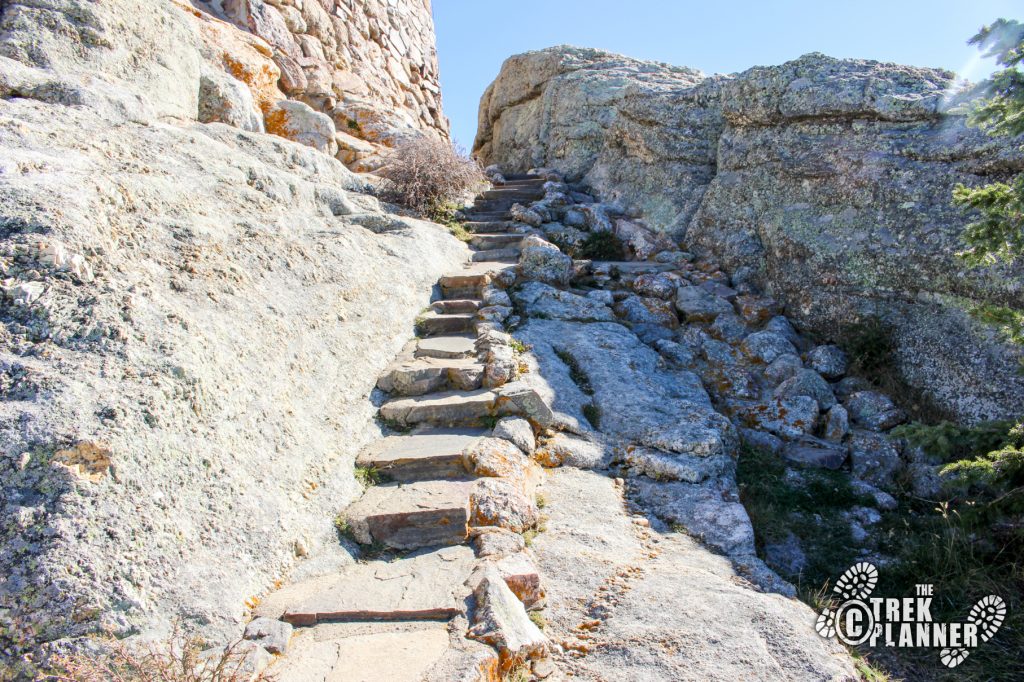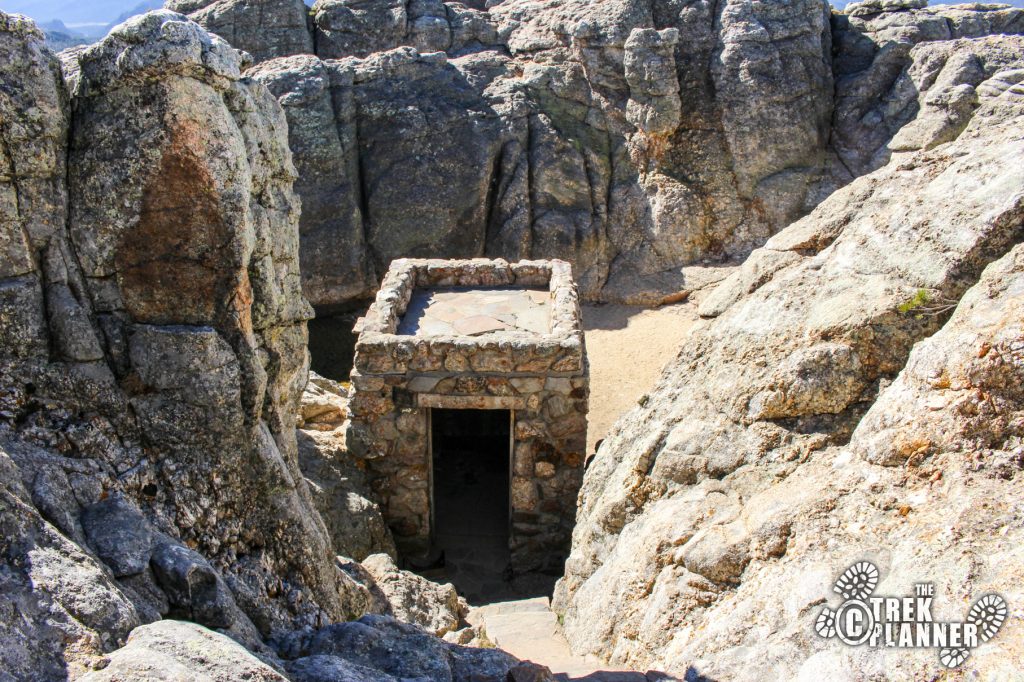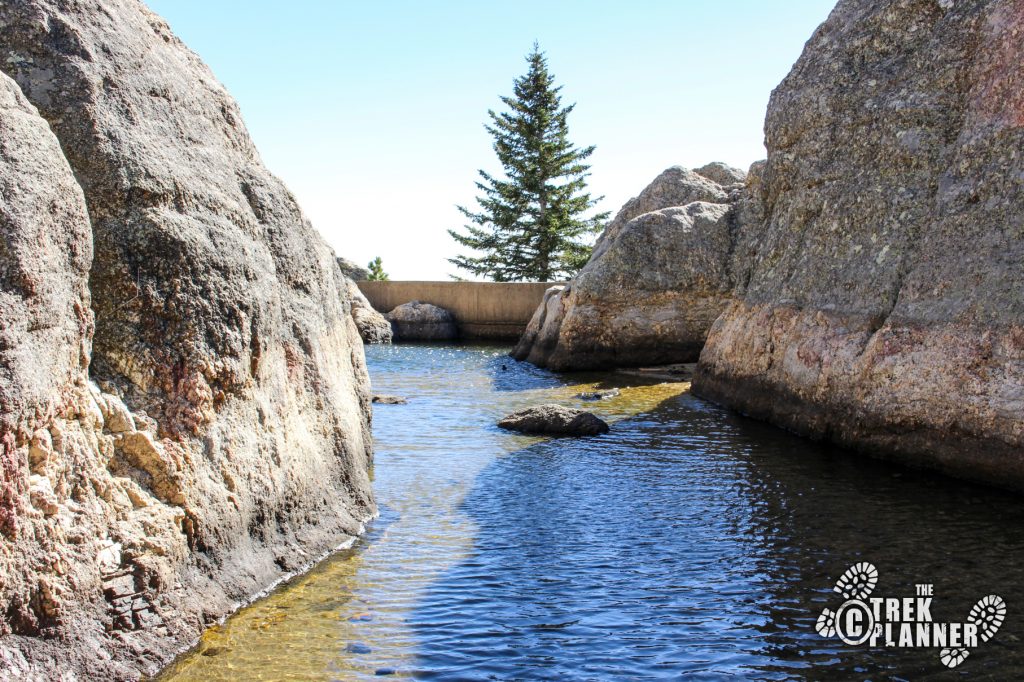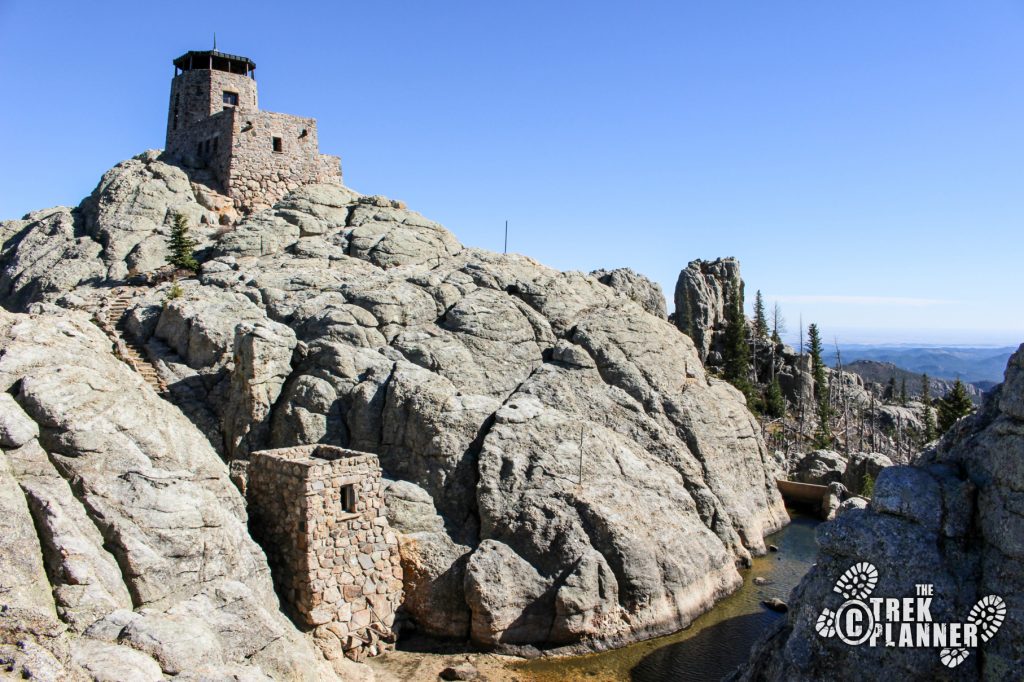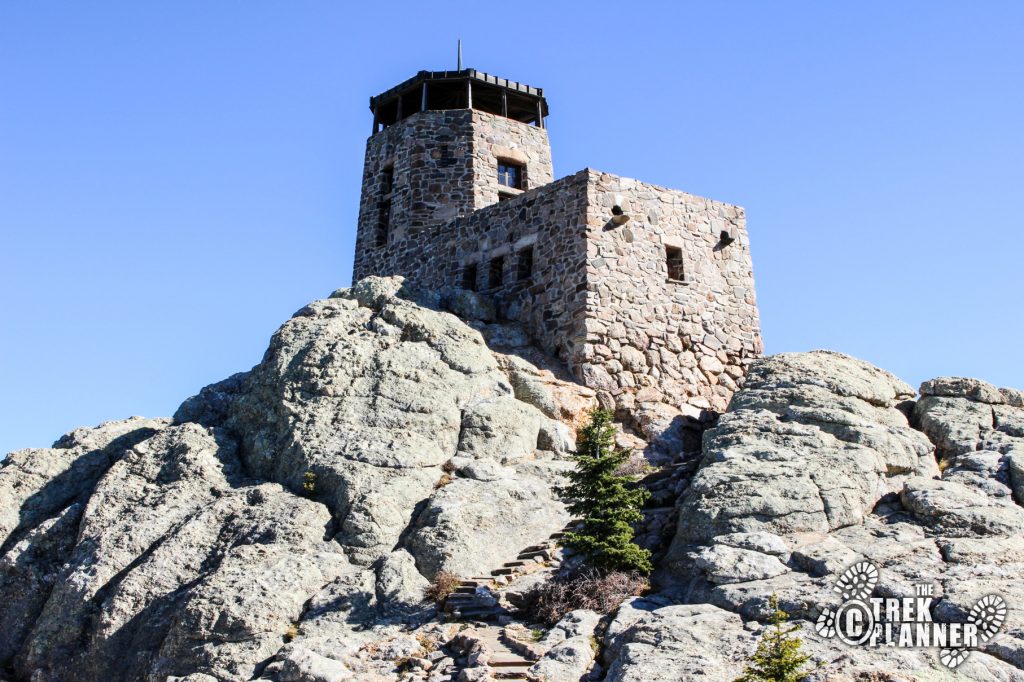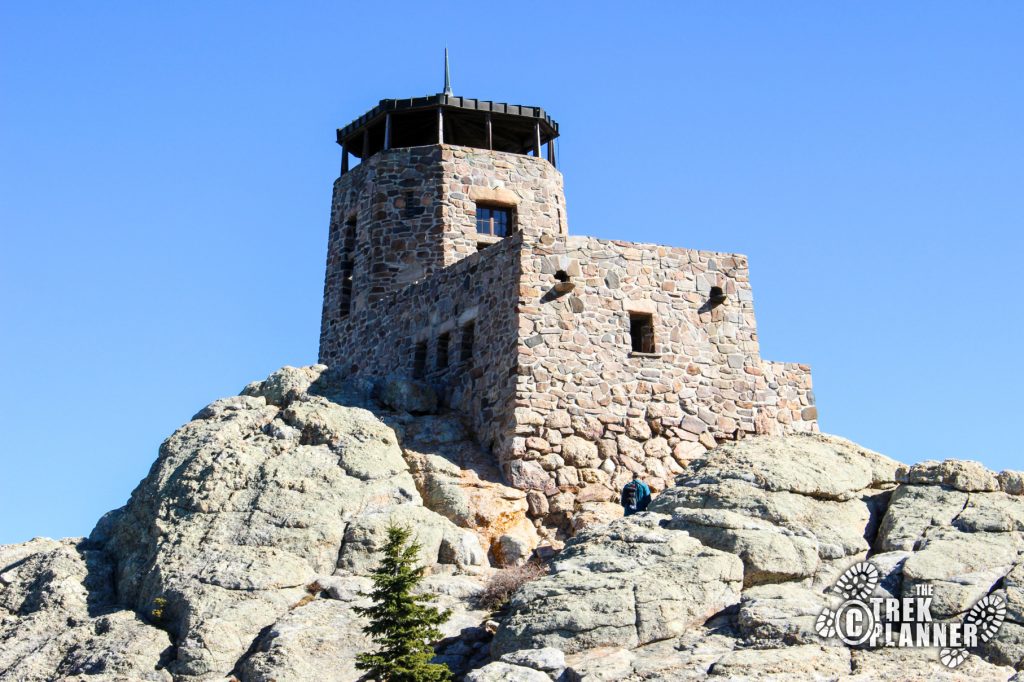 This whole peak was so cool!  You can go off and explore wherever you would like, just be careful of the steep cliffs.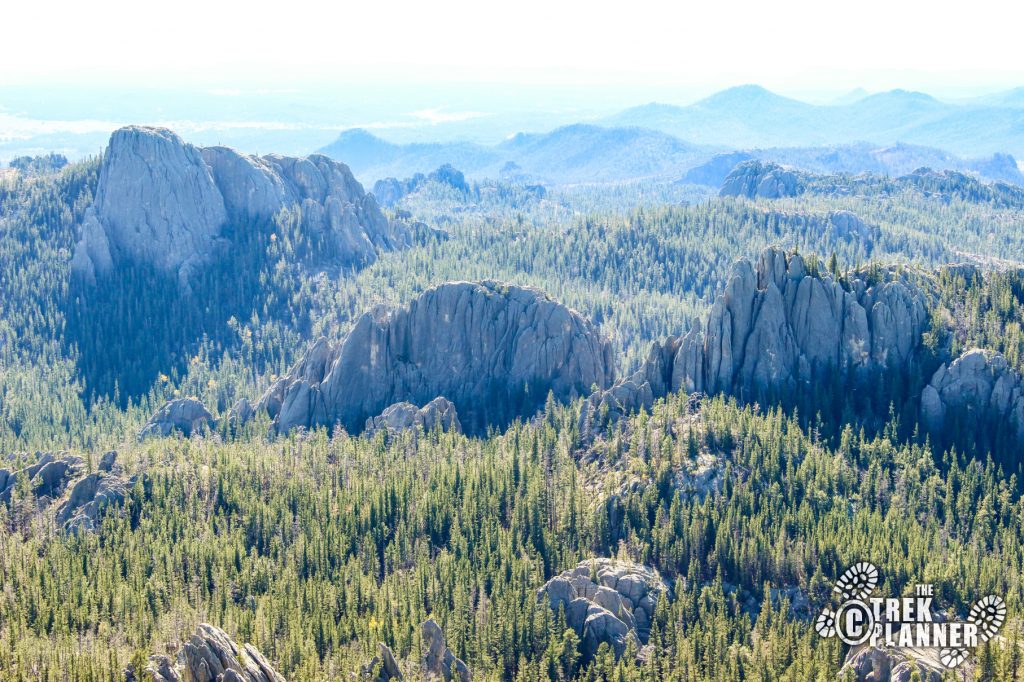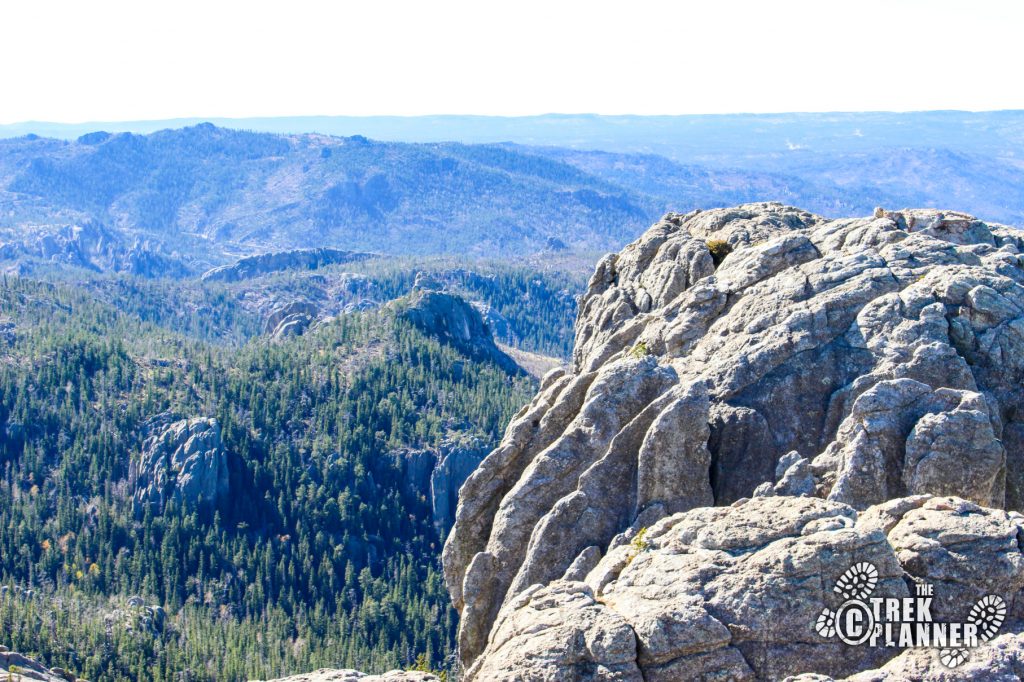 The Return:
When you are coming down the trail, make sure you hike down the same one you came up. Follow your GPS route if you made one or follow the map you have.
Personal Thoughts:
I loved this hike so much that I plan on doing it again when I come back out here in the near future.   It wasn't too busy either as I only saw about 10 other hikers.  I bet it gets even more busy during the summer but the fall time seemed perfect for smaller crowds and excellent hiking weather.  If you are worried about any bears lurking around you will be sad to know that according to a local ranger, all of the black bears were killed off many years ago.