Review
GSI Pinnacle Backpacker Cook Set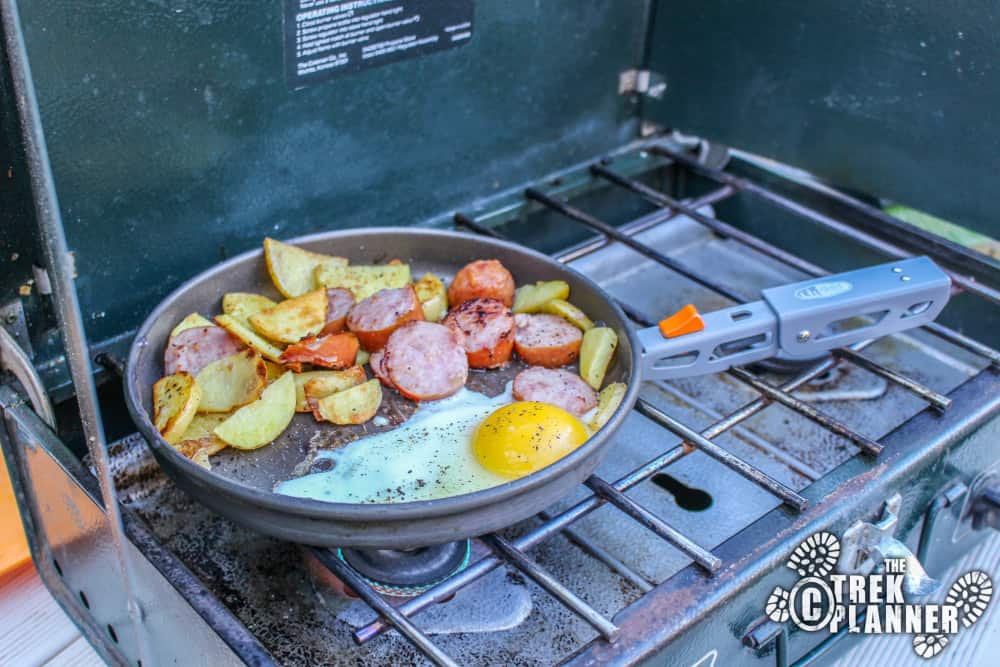 The GSI Pinnacle Backpacker Cook Set has been part of my cooking gear since 2014.  Everything is still in excellent working condition and I couldn't be happier!
What's included?
This cooking set is designed for two people for backpacking trips.  I use it on ALL my camping trips though.
1-two liter pot

1-8 inch fry pan

1-strainer lid

2-14 fl. oz. insulated cups

2-14 fl. oz. cups (used as bowls)

2-cup/bowl lids

1-folding pot gripper

1-container bag (can be used as a sink too)
The entire set packs down into itself and stores perfectly in the included welded container bag which doubles as a sink.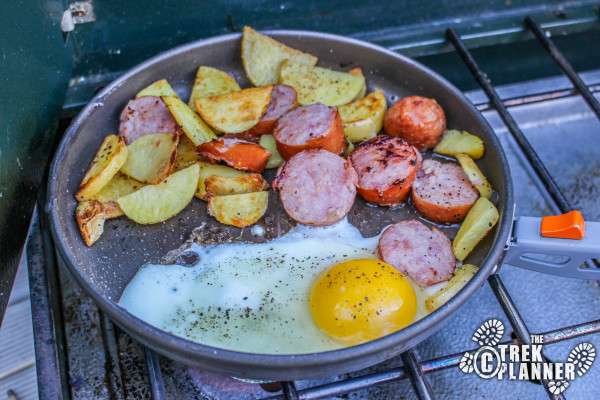 Why this set is so awesome
The Pinnacle Backpacker set is amazing because it is durable and all folds up nicely into the included storage bag.  This set contains everything I need for cooking (except the silverware!).  When I go camping, I keep things simple by cooking meals that either require just boiling water or frying and this simple kit offers a means to that.  Clean up is simple and easy too.  The non-stick coatings on the pot and pan make clean up easy and actually enjoyable as weird as that sounds.
My set has been used in Capitol Reef National Park, Great Basin National Park, Denali National Park, and other numerous camping trips.  It is the only cook set that I use for camping.
I have dropped this set many, many times on the ground and the pots have held up nicely with no dents.  I have encountered zero problems with performance other than the strainer lid which I will talk about in the next section below.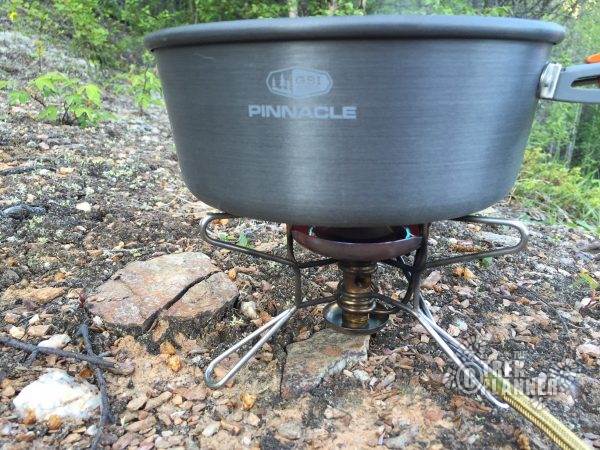 Any downsides?
The strainer lid is made out of plastic and my lid began to melt when I turned up the heat to get the pot boiling fast.  It only caused problem one time and I learned to not crank the heat to the maximum when I am cooking but it should be noted that if you use the lid, it may melt for you too – just keep an eye on it when cooking.  The lid on my set is still functional, I just need to clean it up a little better before cooking next time!
The set weighs 28.8 oz according to the GSI company website and is a little bulky for long distance backpacking.  Keep that in mind if you are an ultralight or long distance backpacker.  Even GSI themselves say the Pinnacle set is for "gourmet backpacking" so this set is much better suited for car camping and shorter backpacking/hiking trips.
Cost
The set retails for about $95.  I waited for a flash sale and got mine for about $75.
Conclusion
I highly recommend getting the Pinnacle Backpacker cook set for those who are looking for sturdy cookware for camping.   You will not be disappointed by the quality and performance.
Note: This is a non paid review.  No products or compensation of any kind were given to The Trek Planner for this review.
Positives
Strong and durable. You get a full cook set and it all compacts down easily too
Negatives
The strainer lid is just plastic and could melt easily when cooking