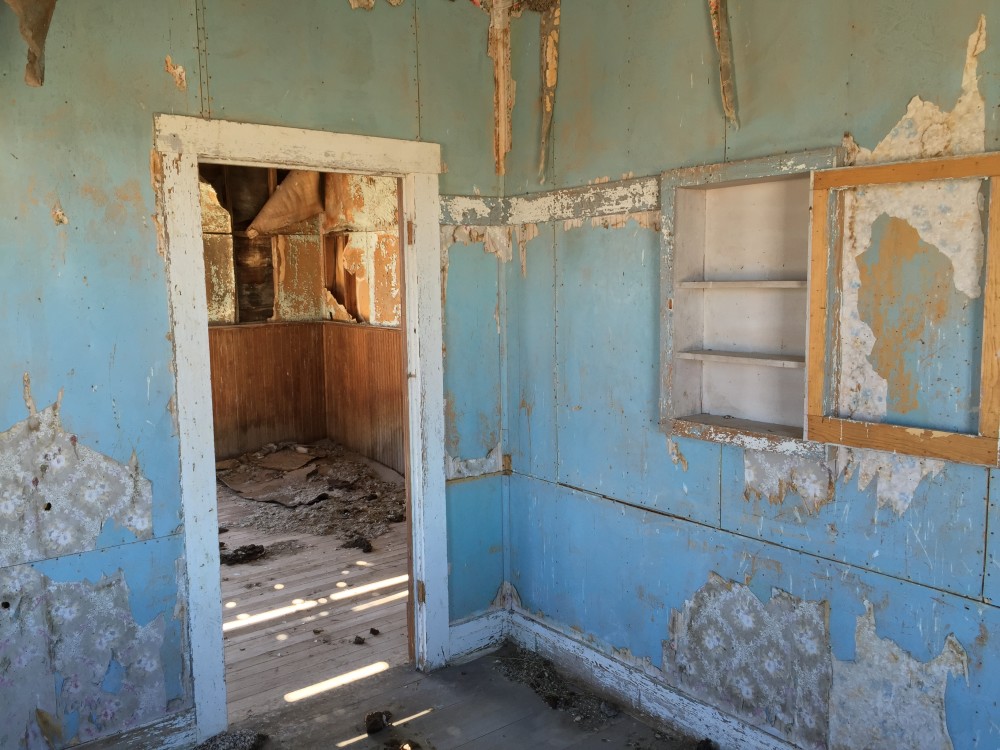 Overview
White Pine County, Nevada
Green Ranch home, bulldozer, lots of cool artifacts
Located right next to the parking area
Bring a liter of water. There are not water sources nearby except for Goshute Creek
Not allowed. You can camp at Goshute Creek
Bring meals and snacks as needed
Bring a camera, hat, sunglasses and a bag for food and water
GPS Coordinates:
Green Ranch: 40.029703°, -114.759823°
Trail Map
Driving Directions
You will need a high clearance vehicle to get out to the ranch because the roads are dirt and very worn. You could make it in a low clearance vehicle but you may bottom out if you aren't careful.

The Trail:
On a recent Trek Planner sponsored trip to Goshute Cave, we stopped along the road to visit the Green Ranch.  There are lots of cool things to check out here including a multi-room house, cellar, old Chevrolet vehicle, crane, bulldozer and other things.  I don't know the history of this homestead other than it was owned (and might still be owned by the descendants) by the Green family.  You get a good sense for how life was like for these folks.  They must have lived comfortably because they had a refrigerator, stove, couches, bathtub and flushing toilet, electricity and there was even a phone line to the house.  There is an adjacent ranch that had some cattle but we didn't go over there.
The entire Green property is fenced in with a gate.  When we went the gate was wide open and we didn't see any "No Trespassing" signs.
We checked out the house first which was in severe disrepair.  All the windows were broken, trash, dirt and cow pies were everywhere and it looked like someone came through with a baseball bat and hit everything they could see.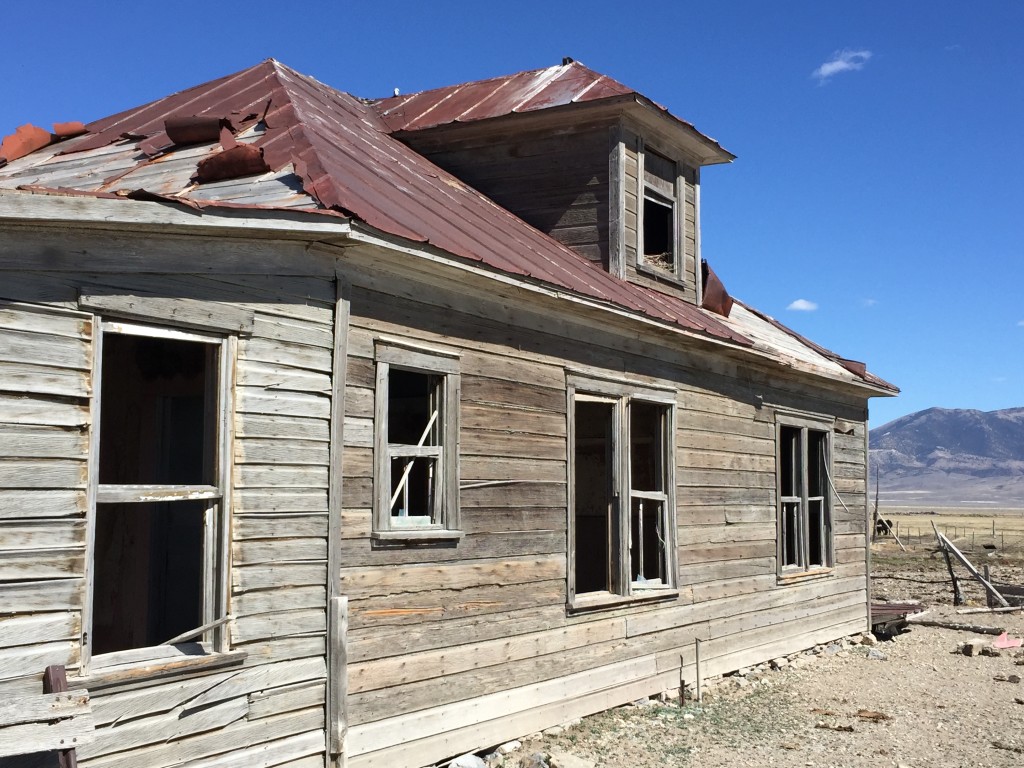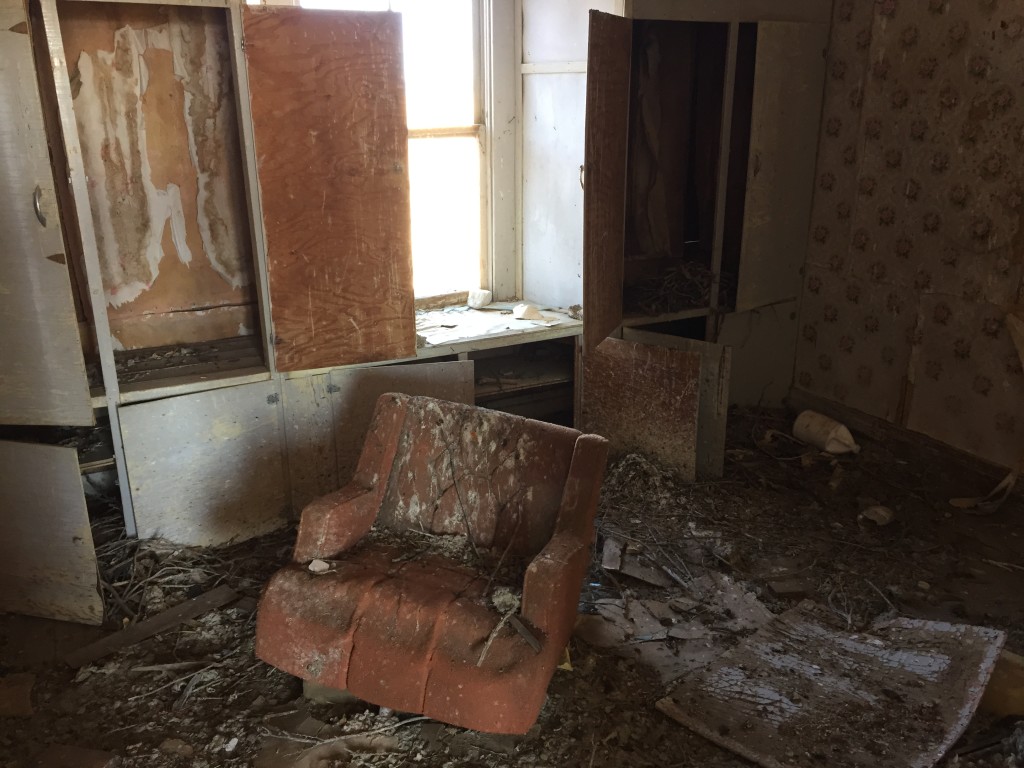 The Return:
Head back towards your vehicle.

Personal Thoughts:
This is off the beaten path but still fun to check out if you are visiting the area.  Please be aware that you may be trespassing even if there are no posted signs.