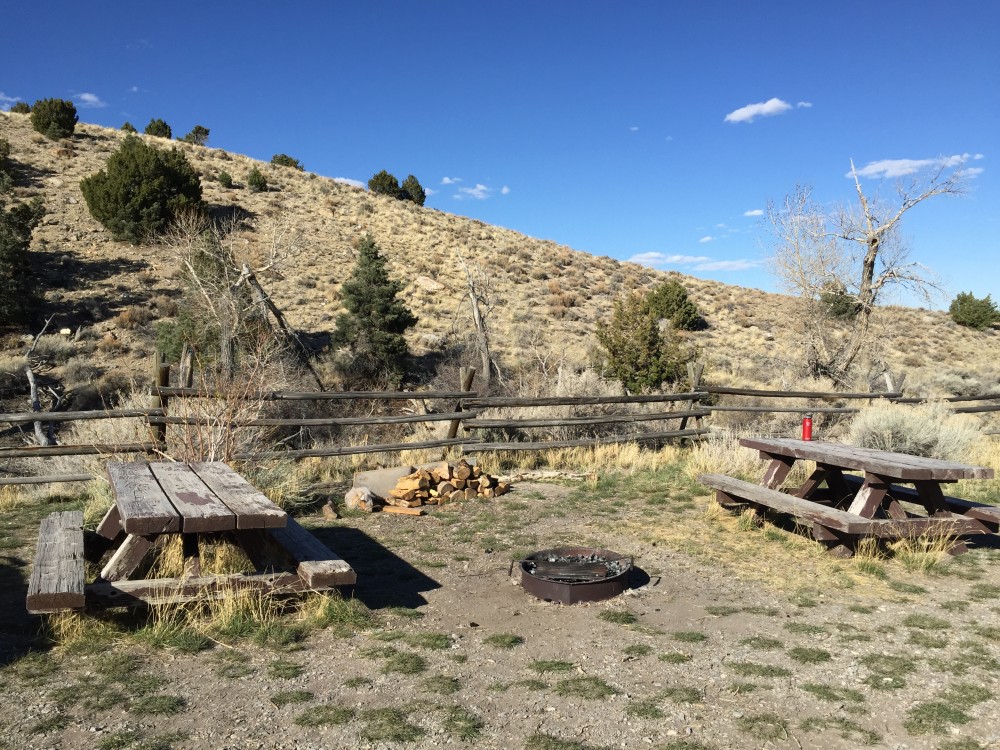 Overview
Goshute Creek, Cherry Creek mountains, camping area
Parking is located right next to the camping area
You are camping next to Goshute Creek which is perennial. Bring a good water filter or your own water as needed.
Bring meals and snacks as needed
Tents, sleeping bags and pads, pillows, tarps, kitchen supplies, camp chairs, fuel, fire wood
GPS Coordinates:
Goshute Creek Camping Area: 40.049105°, -114.798555°
Trail Map
Driving Directions
The Trail:
Goshute Creek is a great camping area located on the east side of the Cherry Creek Range mountains that is accessed by any type of vehicle – even though it is a dirt road.  The road goes straight up to a flat grassy area that is big enough for large tents and even a few trailers.  There are two picnic tables and a fire pit for cooking.
Goshute Creek is a perennial creek which slowly meanders down into the Goshute Basin bringing life into the desert.  It was very nice to camp near a creek and after a full day of exploring it felt really good to walk down and wash myself off.
On a recent trip to Goshute Cave, we decided to camp here because we were hauling a camping trailer and needed a nice flat area.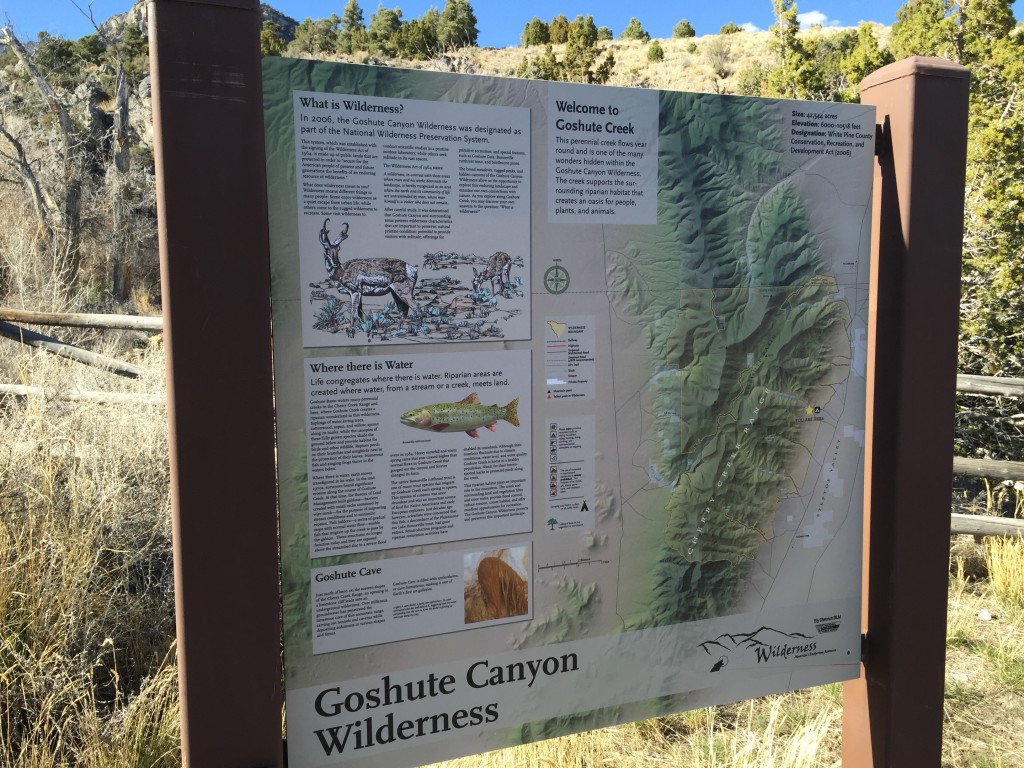 The camping area is fairly flat and provides many spots for tents or tarps for sleeping underneath the stars.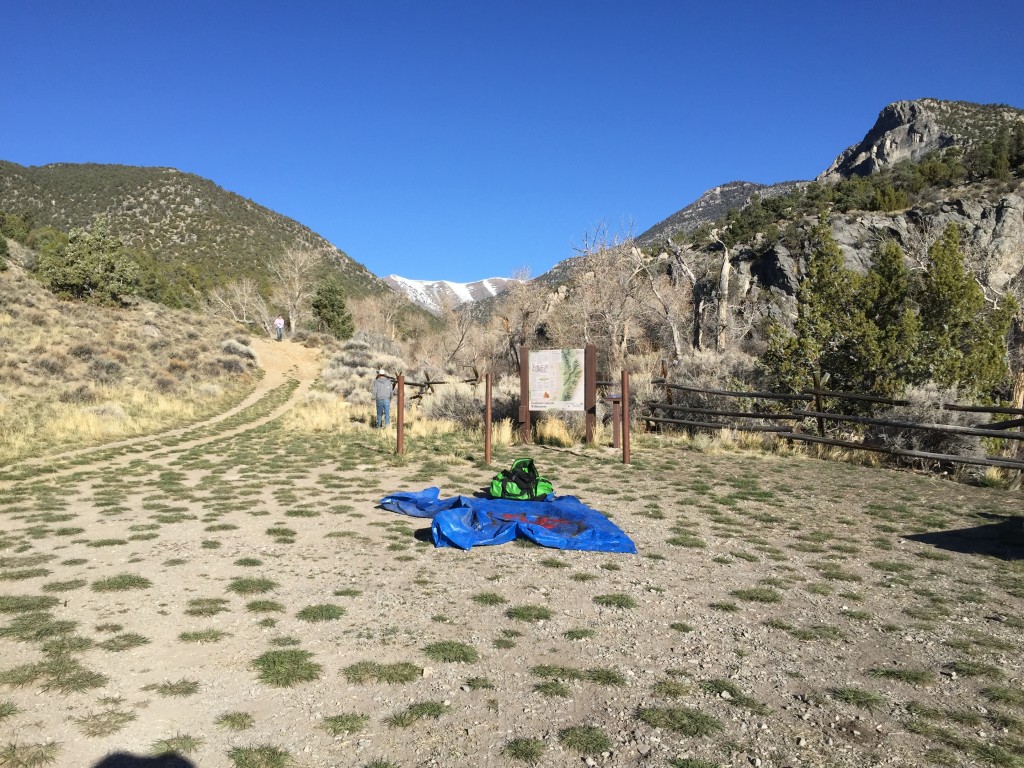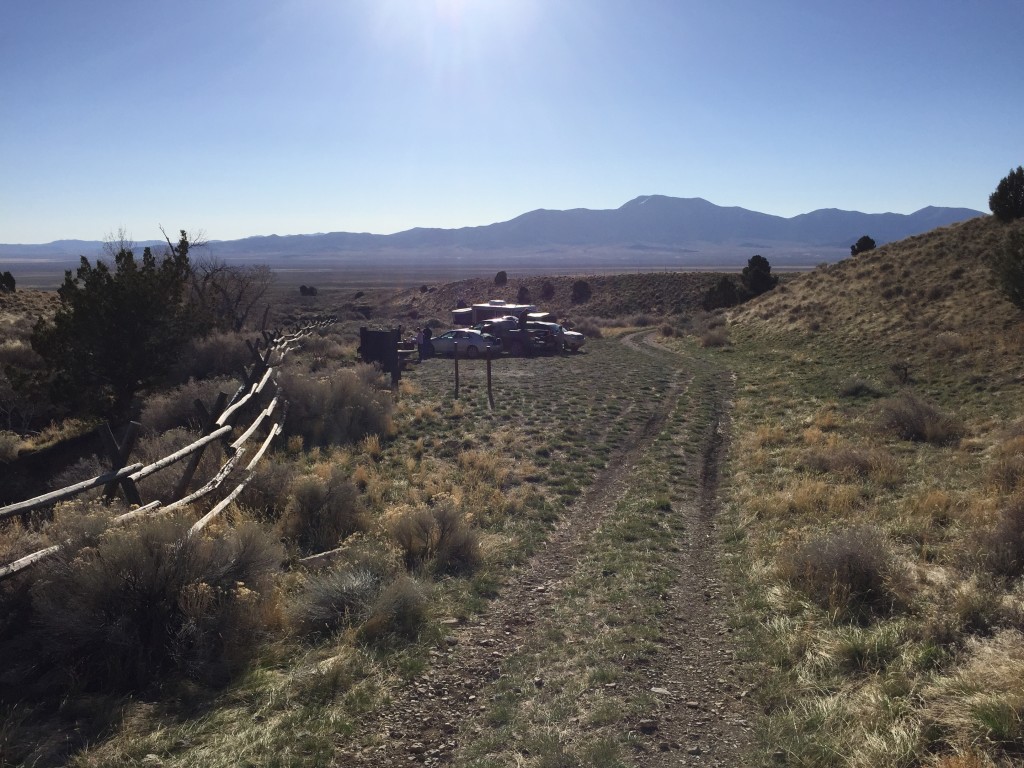 About 50 yards to the west of the picnic tables, the BLM built a few gabions which you can still see in the picture below.  There is also a small swimming hole and a few bolts in the rock to practice rappelling or climbing.
The creek has eroded down about 15-20 feet and is not easily accessed unless you walk down about 100 yards to the east.  You will see a small gauging station with a measuring stick in the water.  This was the best access I found to the creek.
The Return:
Head back towards you vehicle.  Make sure to pick up any trash in the are!

Personal Thoughts:
I enjoyed camping in this location because it was next to a creek and it provides some good white noise to fall asleep to.