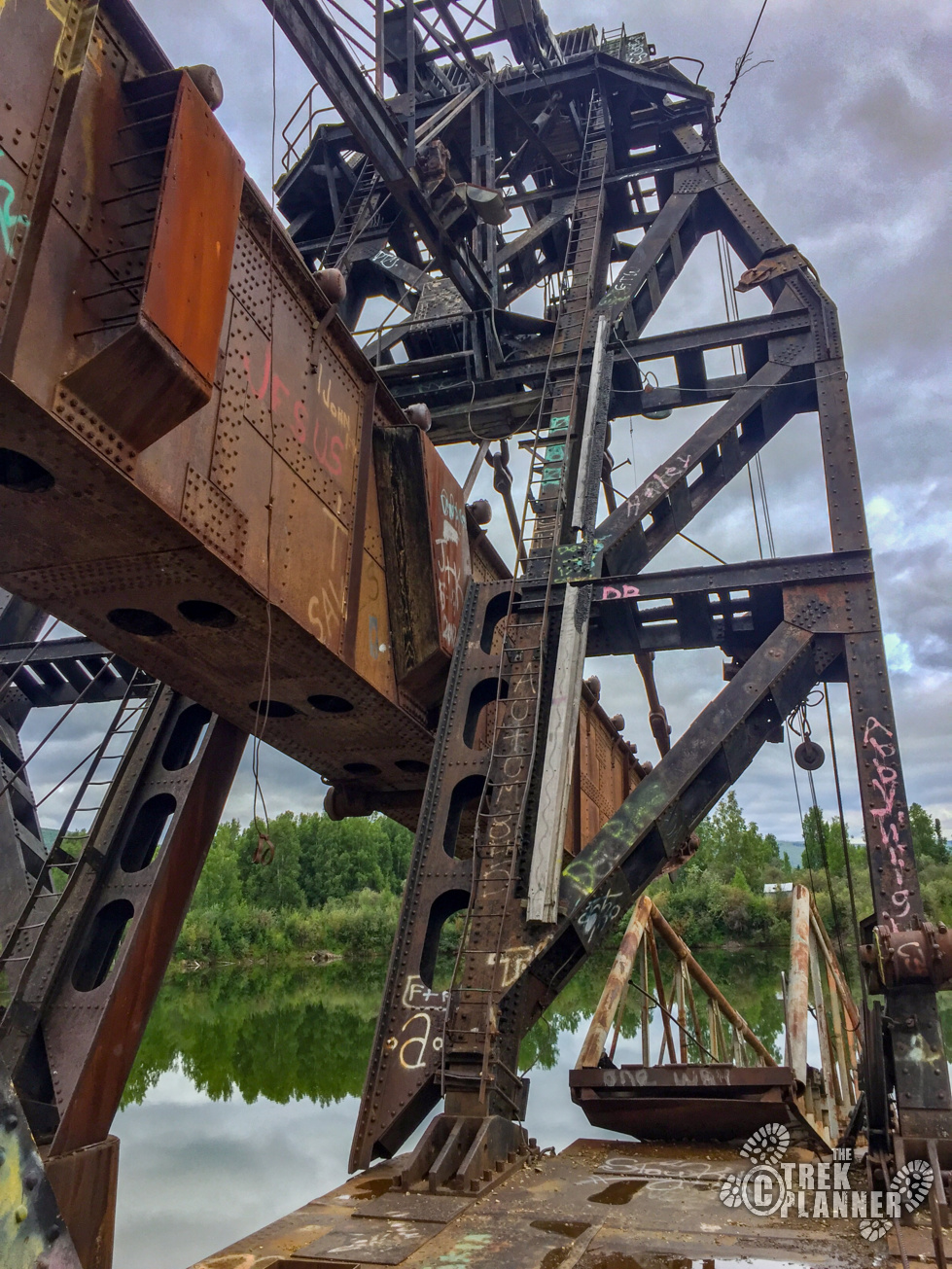 Overview
Outside of Fairbanks about 25 miles
GPS Coordinates:
The content you are trying to access is only for Trek Planner Insiders. Signup
Trail Map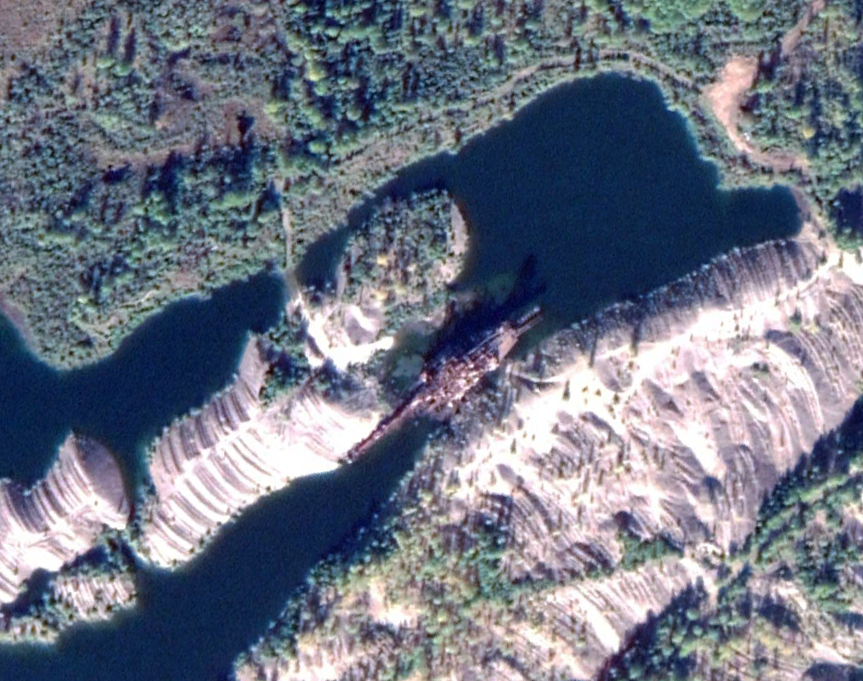 The Trail: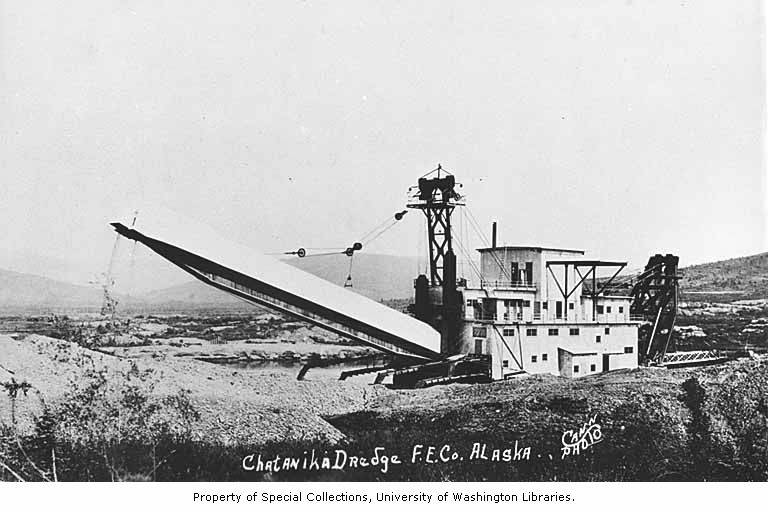 Gold Dredge #3 was operated from about the late 1920's to the late 1950's.  Between these same years, more than $70 million dollars in gold was dredged here.
How a dredge works is that it drags giant buckets that scoop the pond or river bottom bringing rock and dirt up to the dredge.  The dredge then separates the gold nuggets and flakes from the rocks and then dumps the rocks into piles.
The #3 dredge had a fire on August 3, 2013 and destroyed most of this historic machine.  The fire was most likely started by some kids and when the forestry service was called, they responded but assessed the fire as not being a critical one so they then went up the road to a different, more concerning fire.
Gold Dredge #3 is one of nine dredges that were purchased for mining purposes in the Fairbanks area.  Some are destroyed.  One is used as a tourist attraction.  Some are on inaccessible and some are lost.
You can still see #3 but it has drastically changed from the 2013 fire.  It is still amazing to see just how large it is and how much dredging took place here.   You can look all the way south and see immense piles of rocks and dirt, some with trees now growing on them.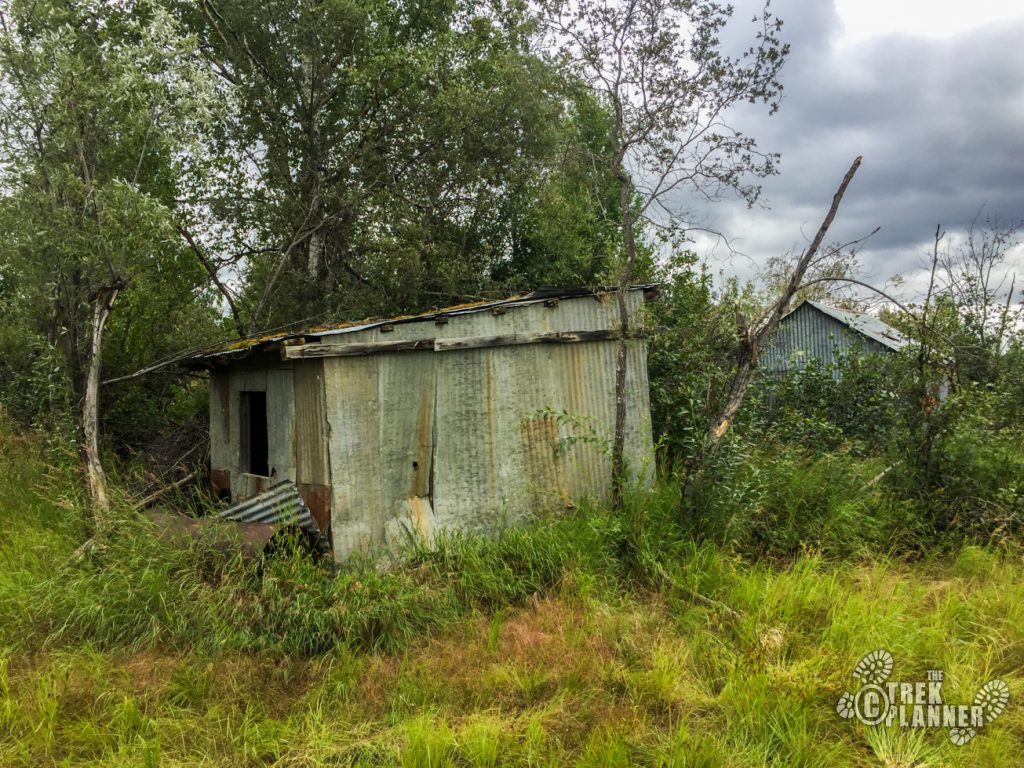 This is a quick stop and fun place to visit if you have an hour.  I love the history of the gold dredges around Fairbanks.  There is a mystery surrounding the dredges that not all of them are accounted for…some are lost and hidden somewhere in Fairbanks…
There are still a few old dredge support buildings in the nearby overgrown weeds.  We also found tons of raspberry bushes along the banks of the pond where the dredge sits.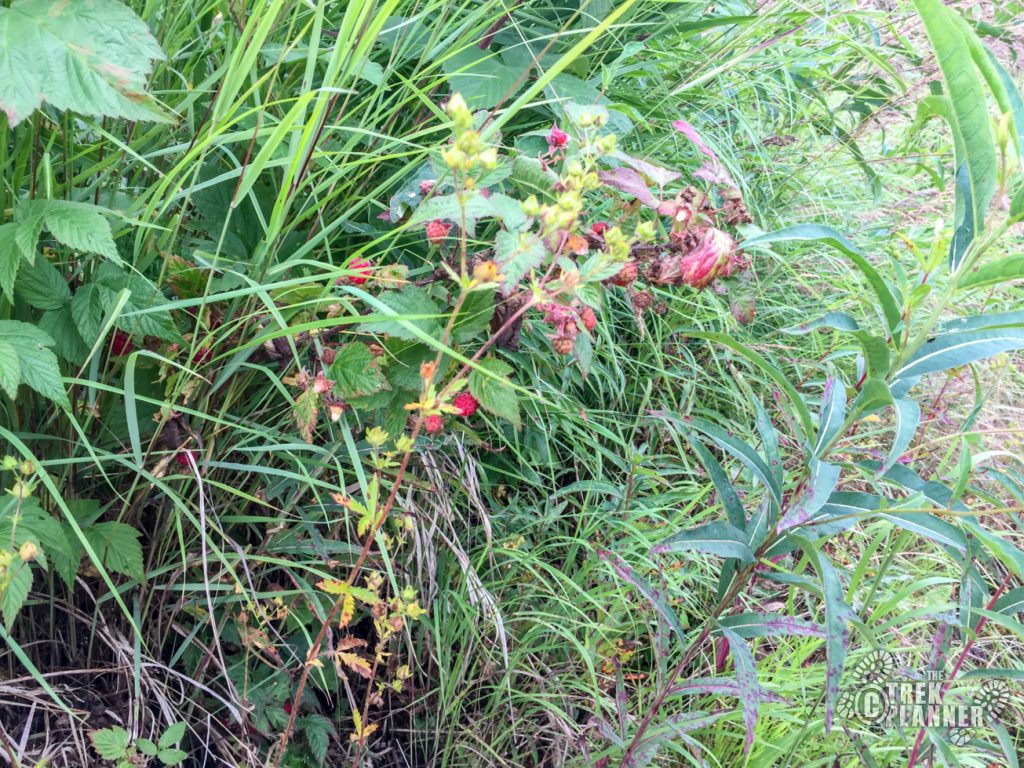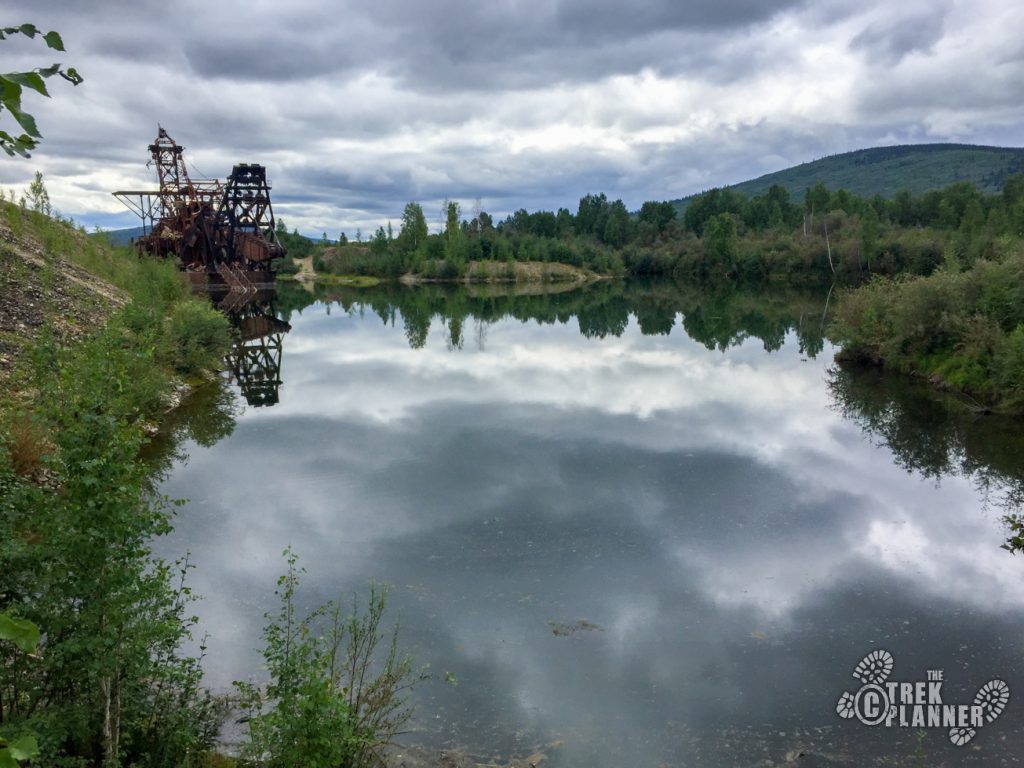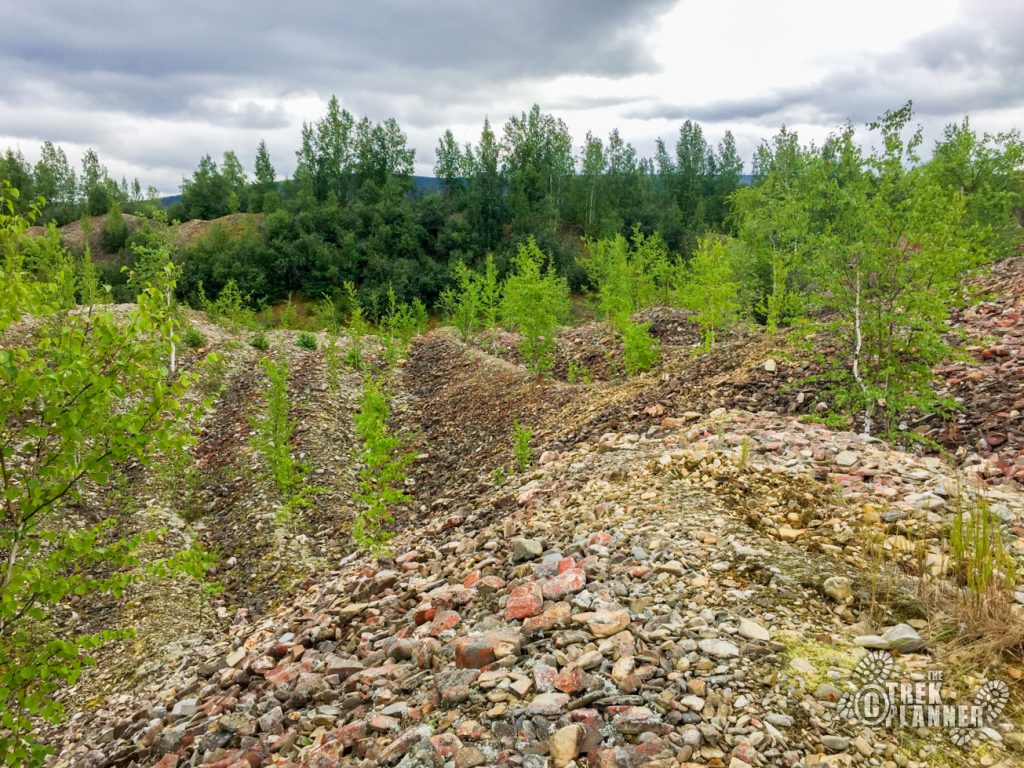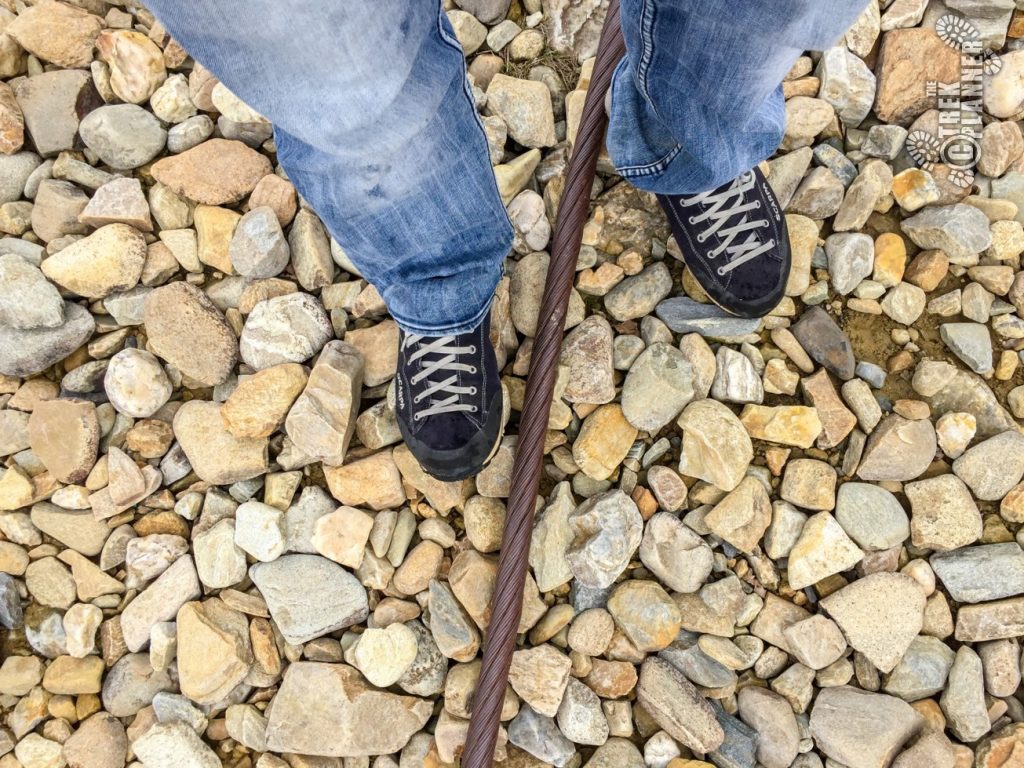 This dredge stands probably 80 feet high and still has many gears, pulleys and cables still attached.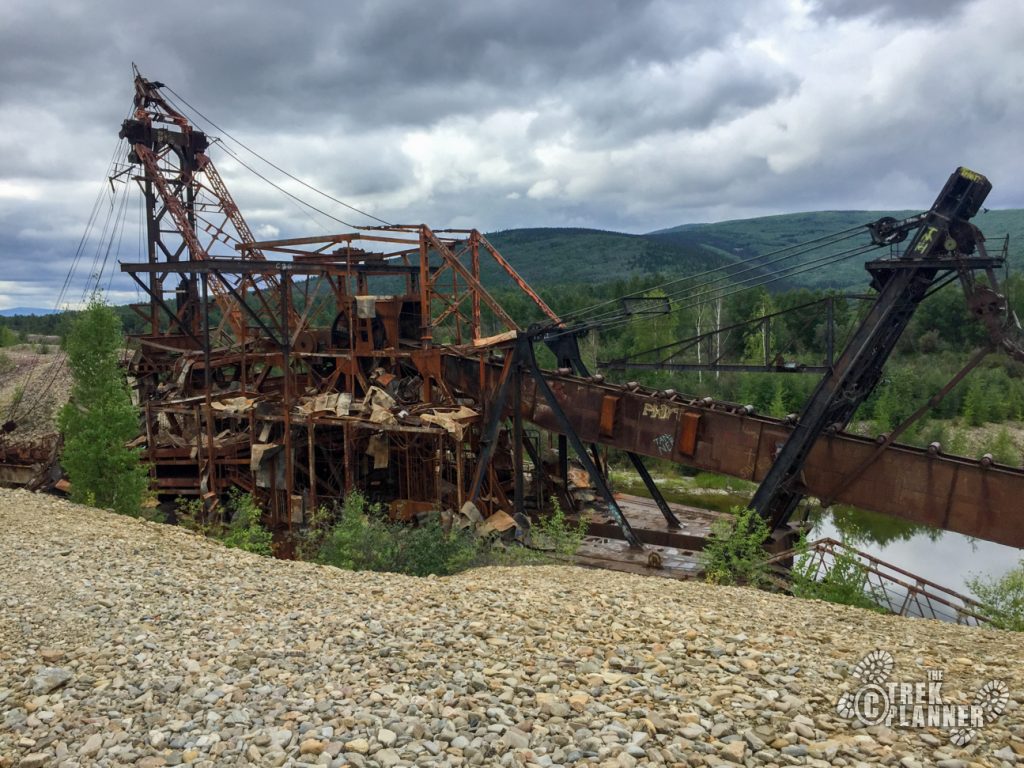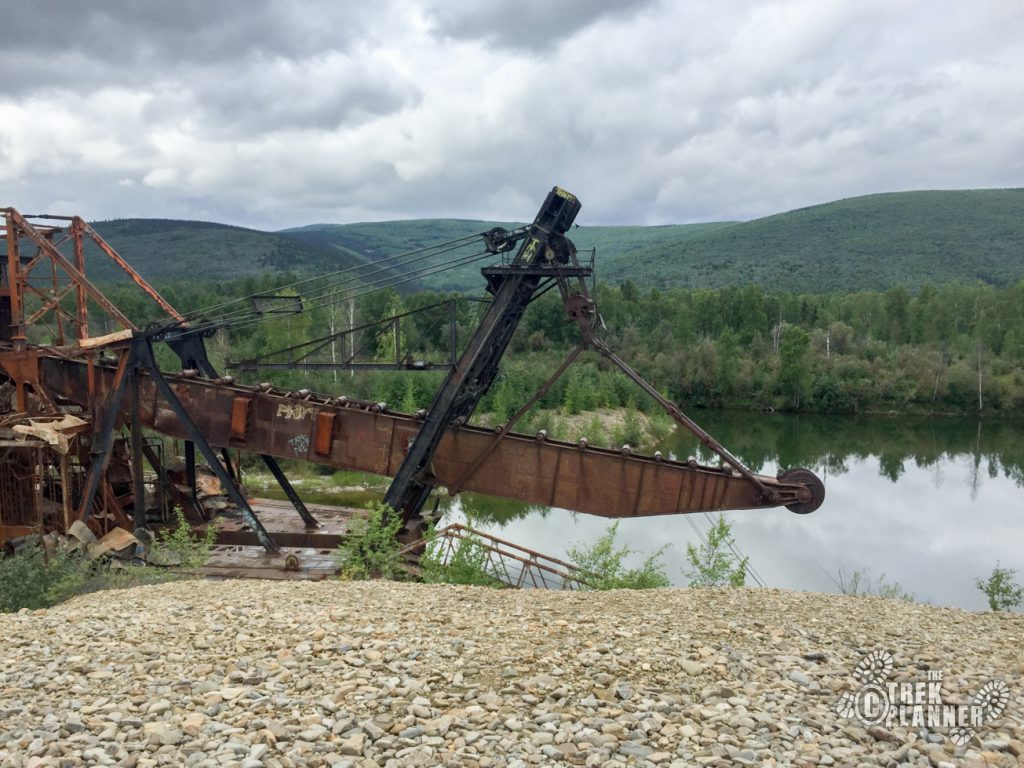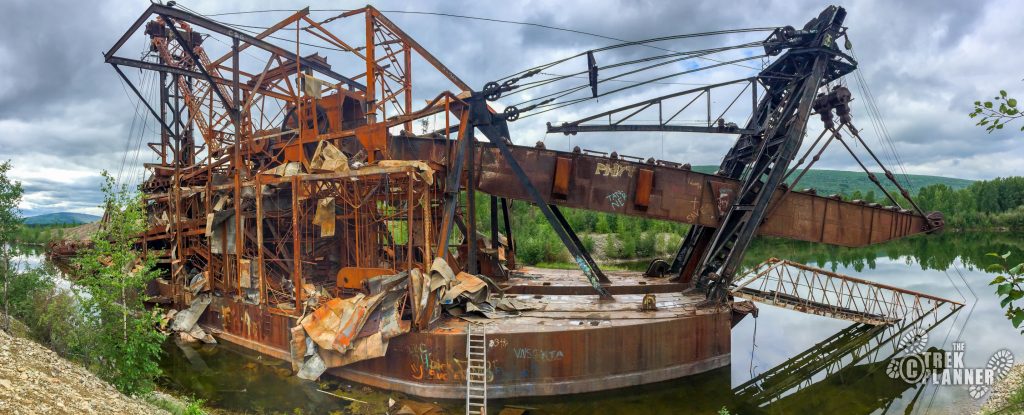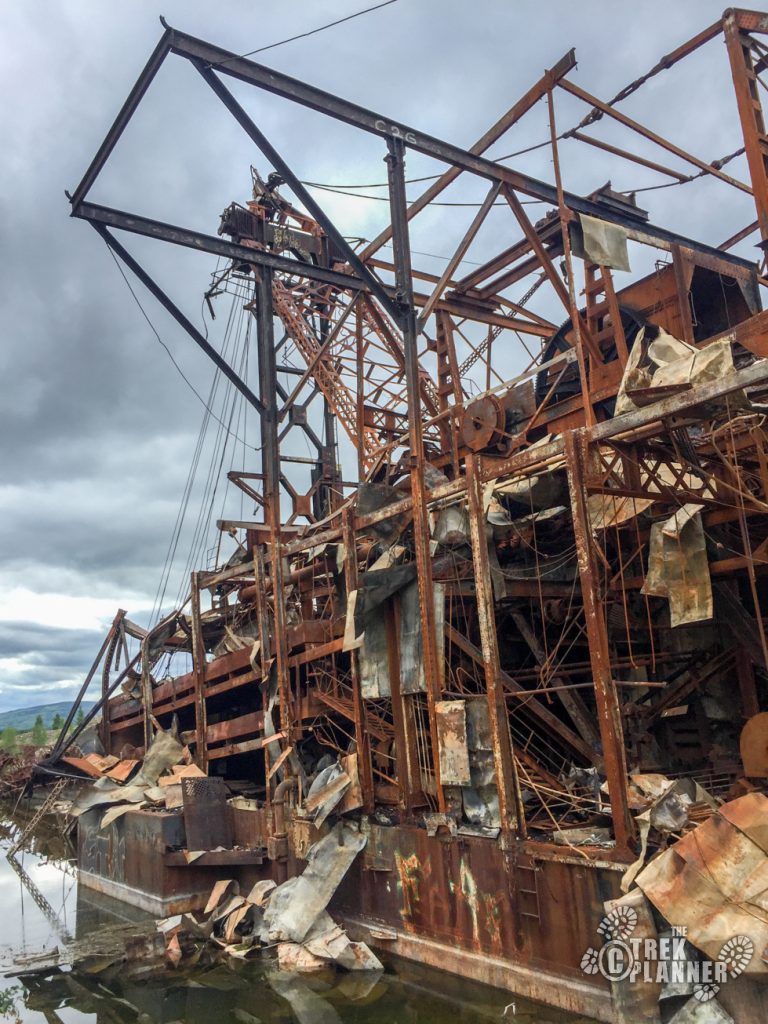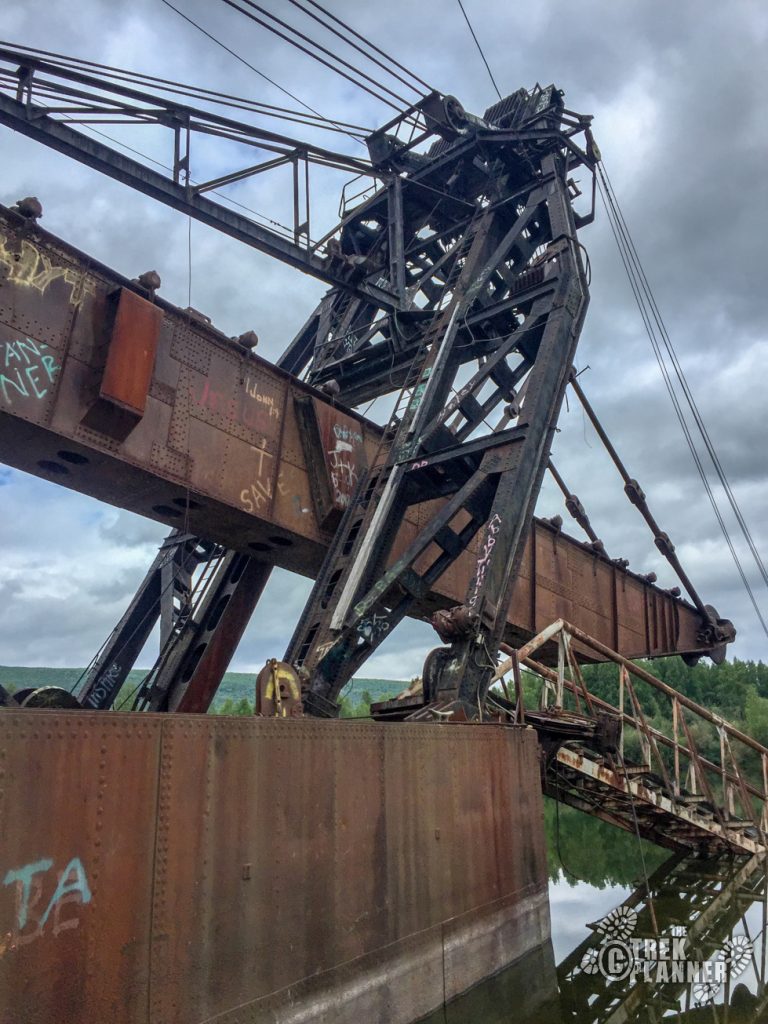 We didn't see any "no trespassing" signs or fences or anything so we jumped on board for a quick peek!  Please do not take any artifacts, deface or vandalize the dredge or destroy anything!
Please remember that the dredge is unstable and pieces of it could fall down at any point.  It is not recommended that you get on the dredge! Explore at your own risk!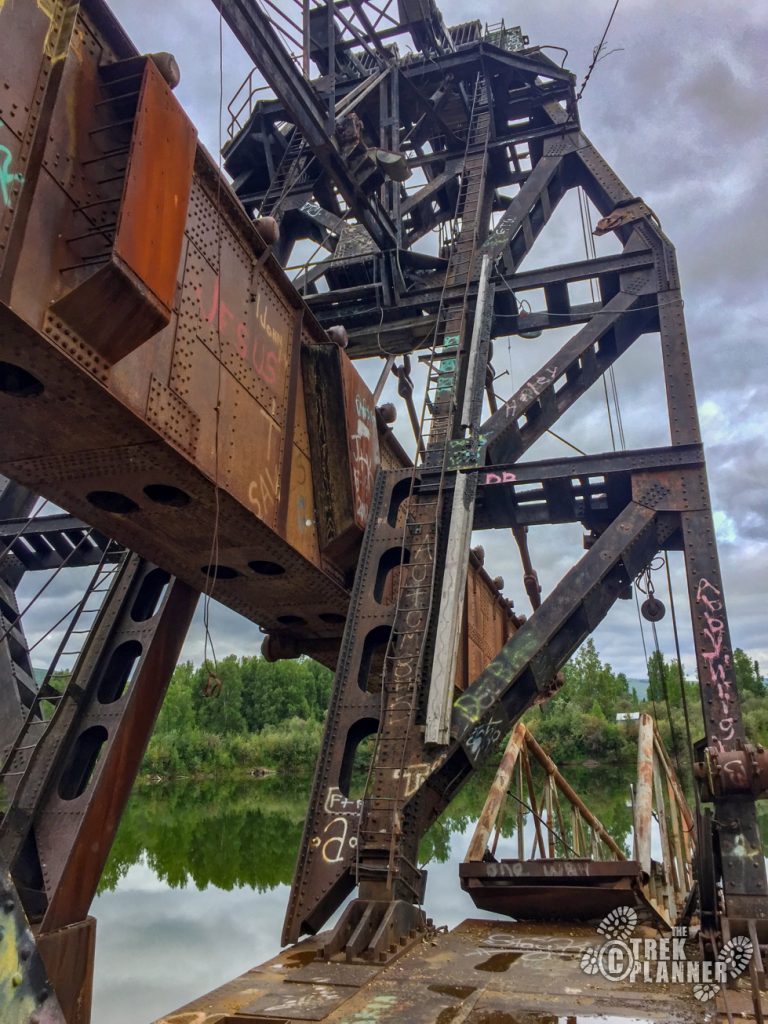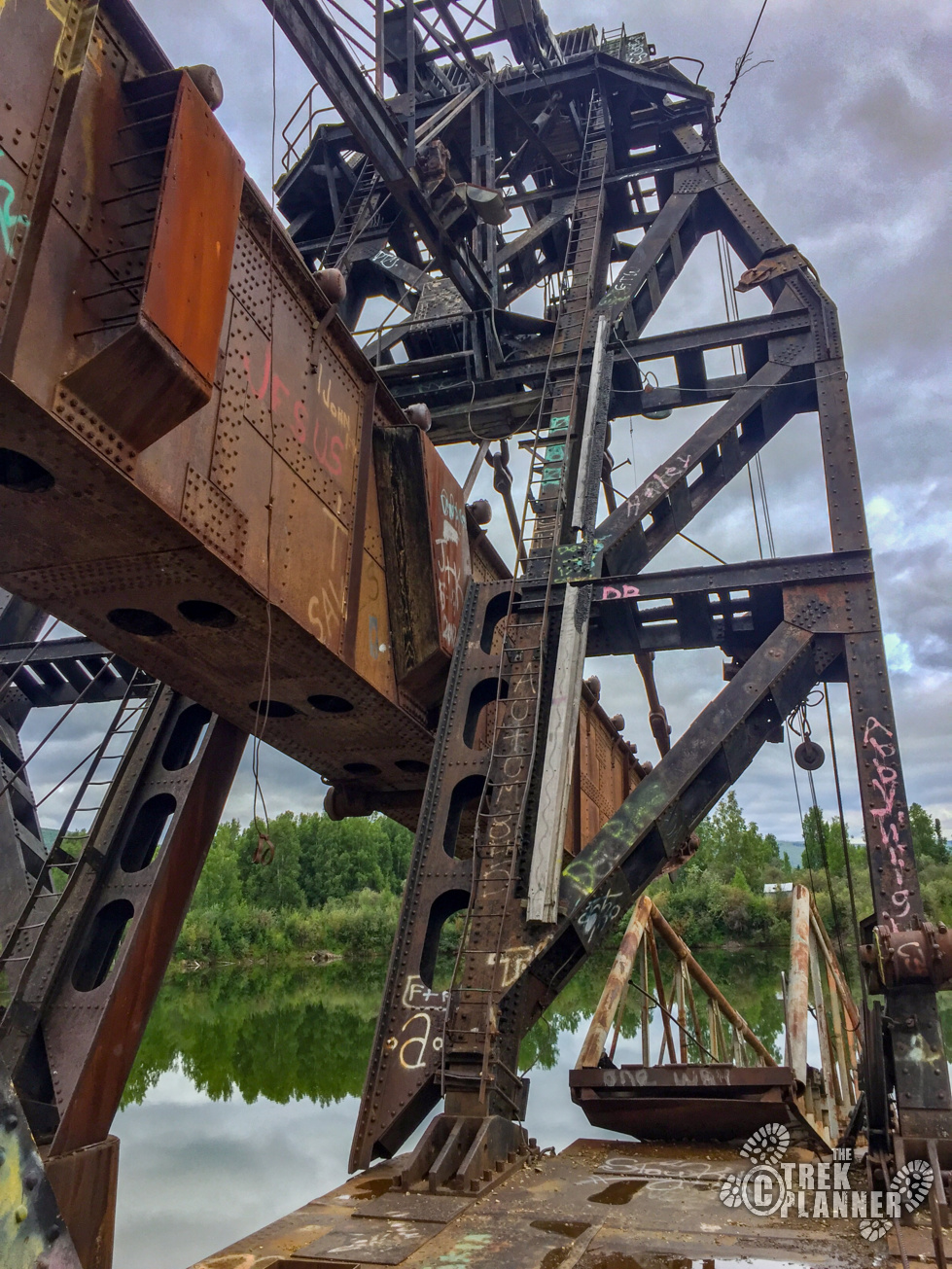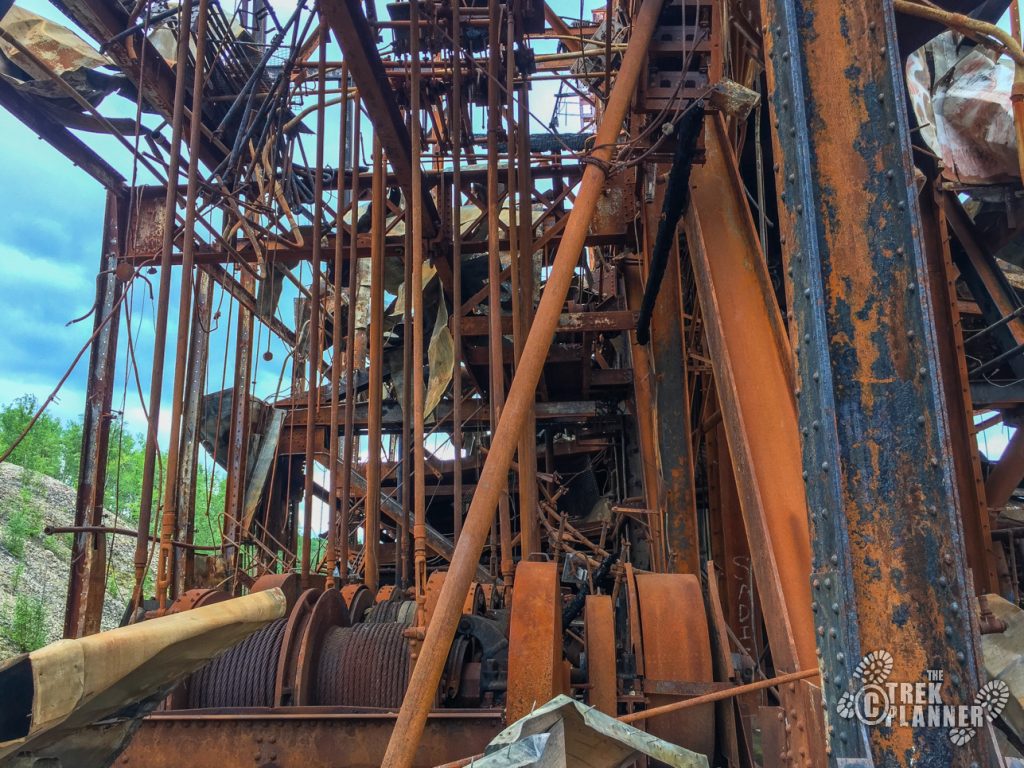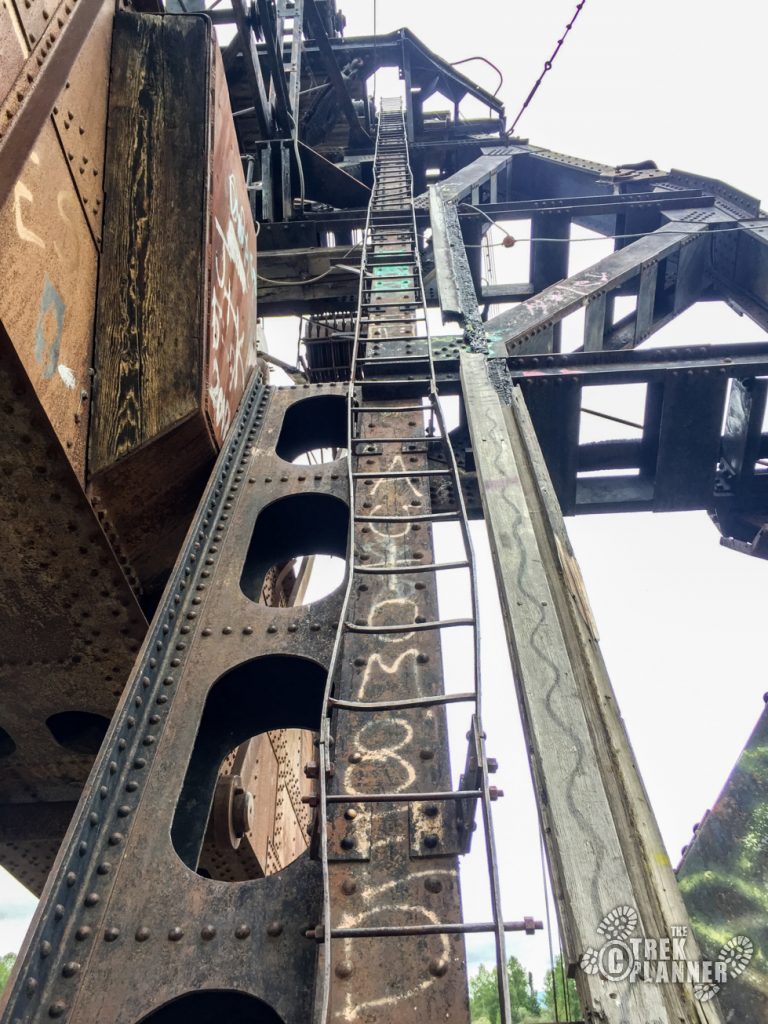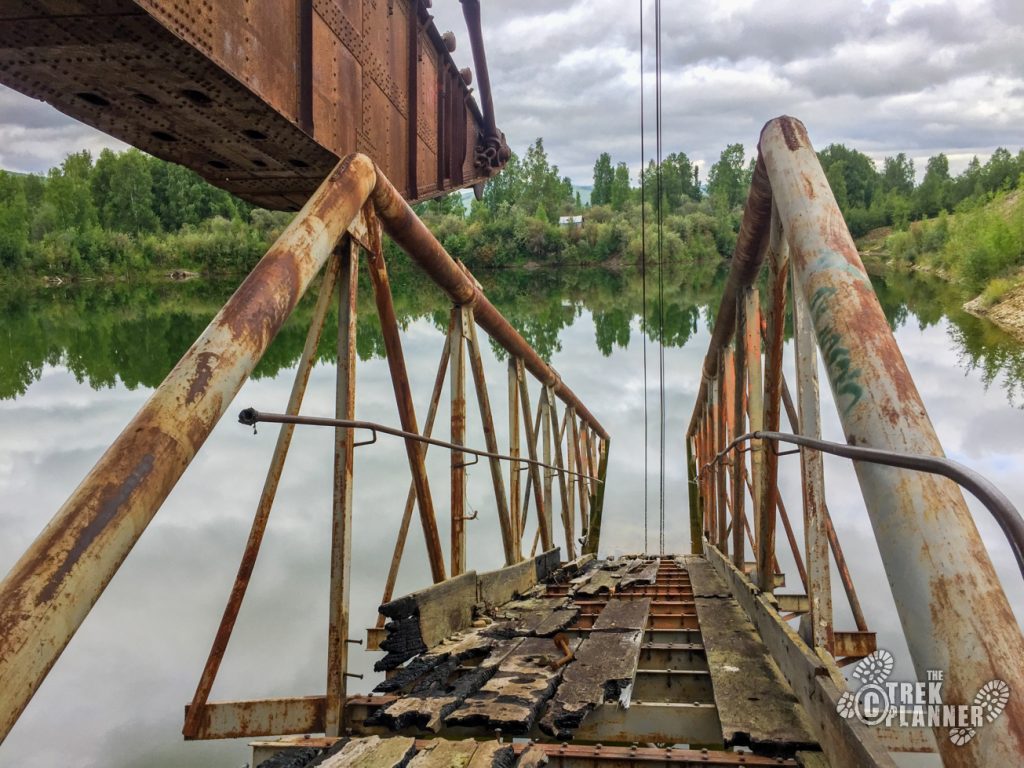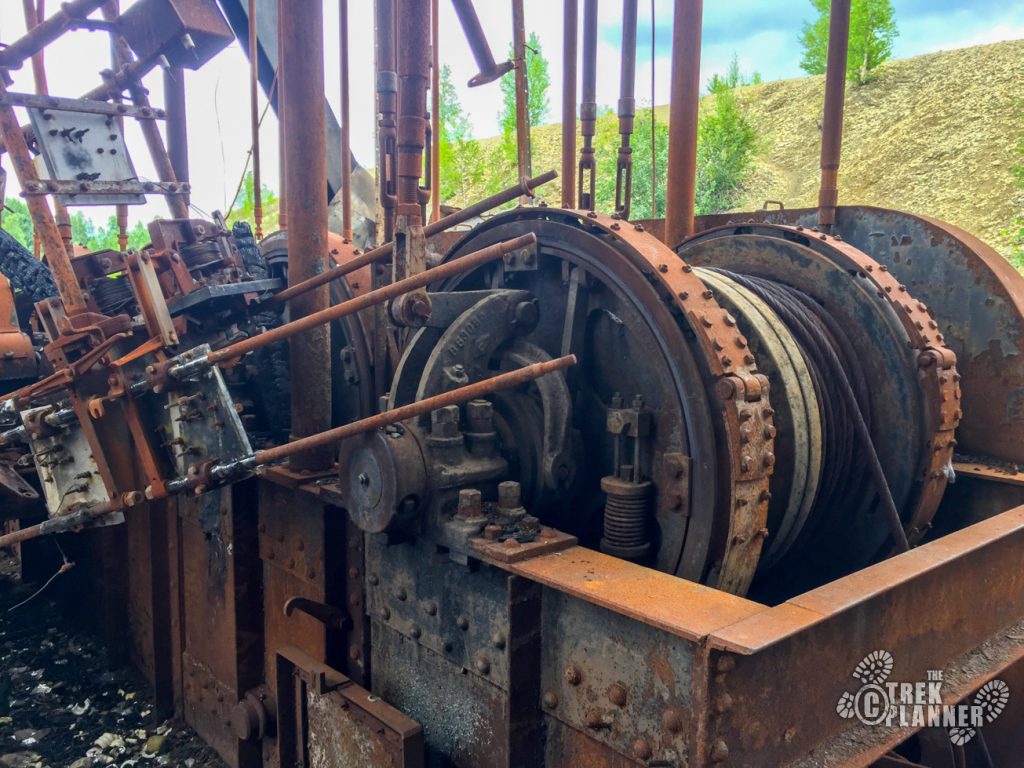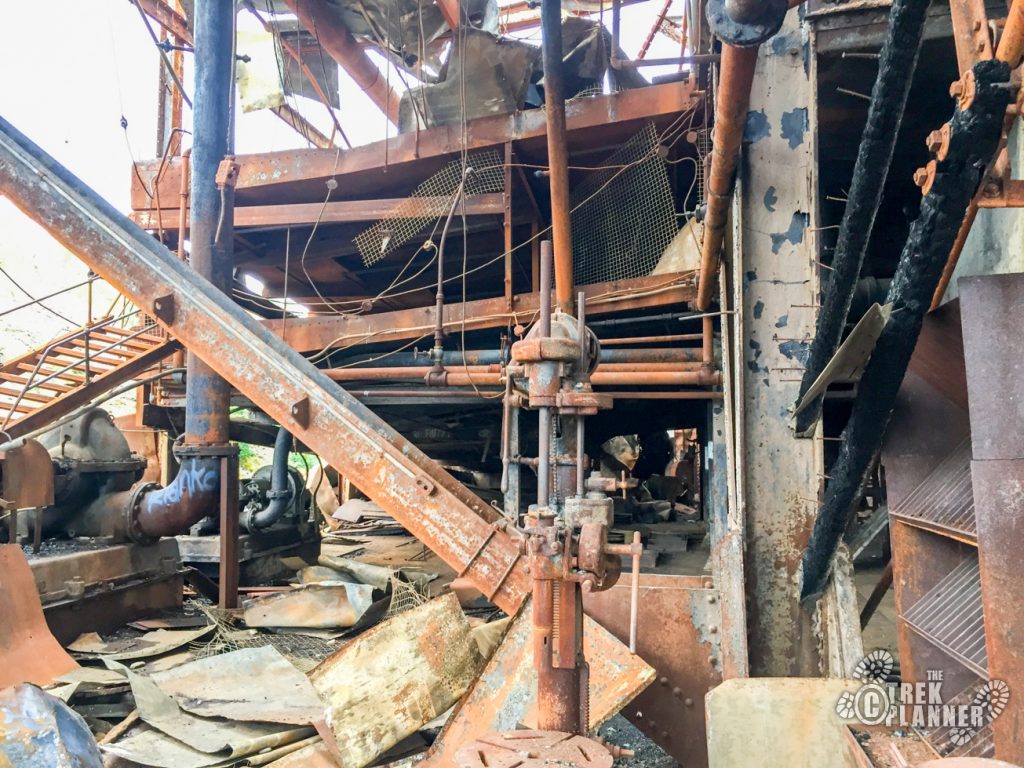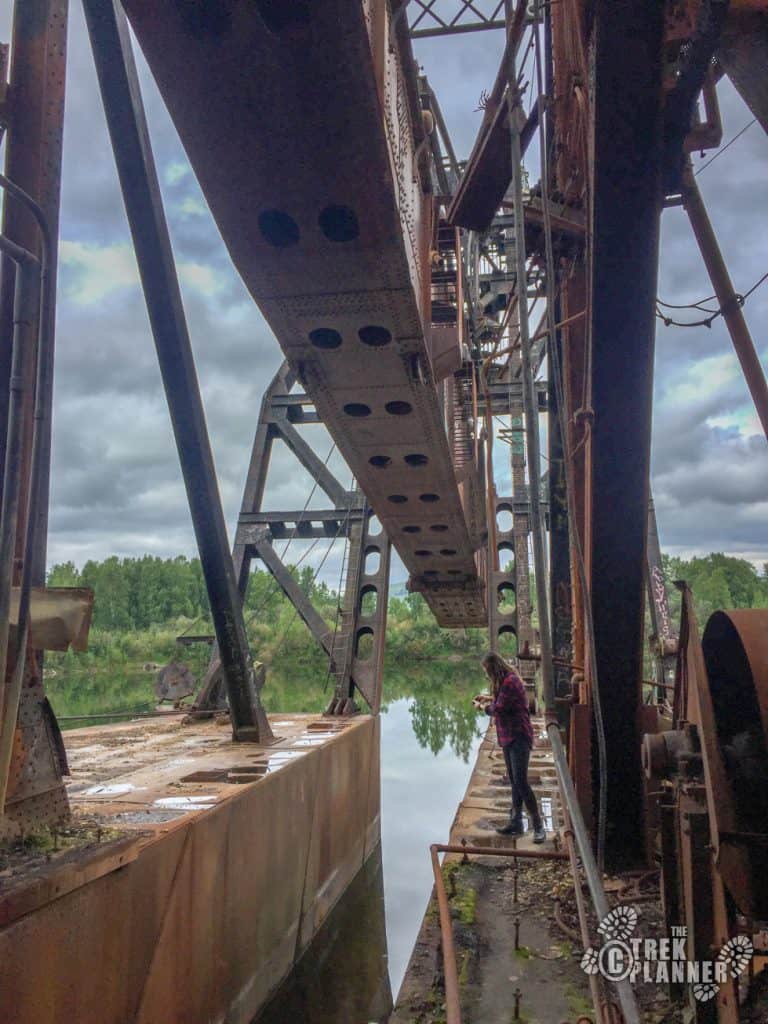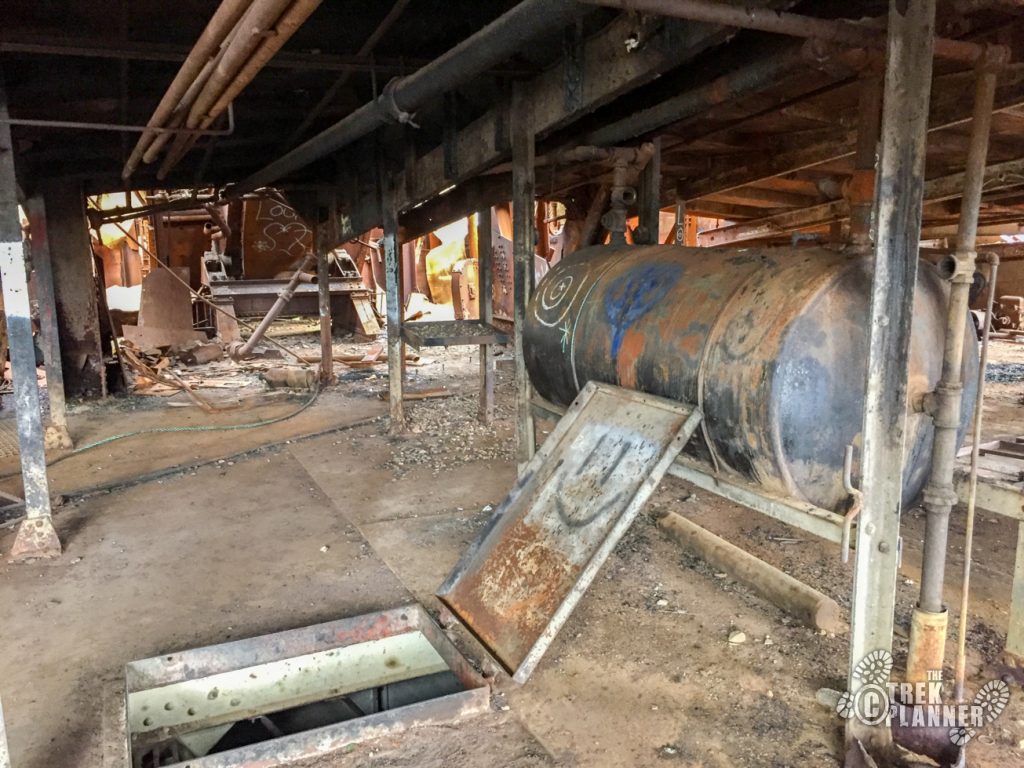 With all the moving parts and gears and engines it must have been deafening to be working inside!
A maintenance room is below the main deck but it smelt awful so we didn't venture too far in there.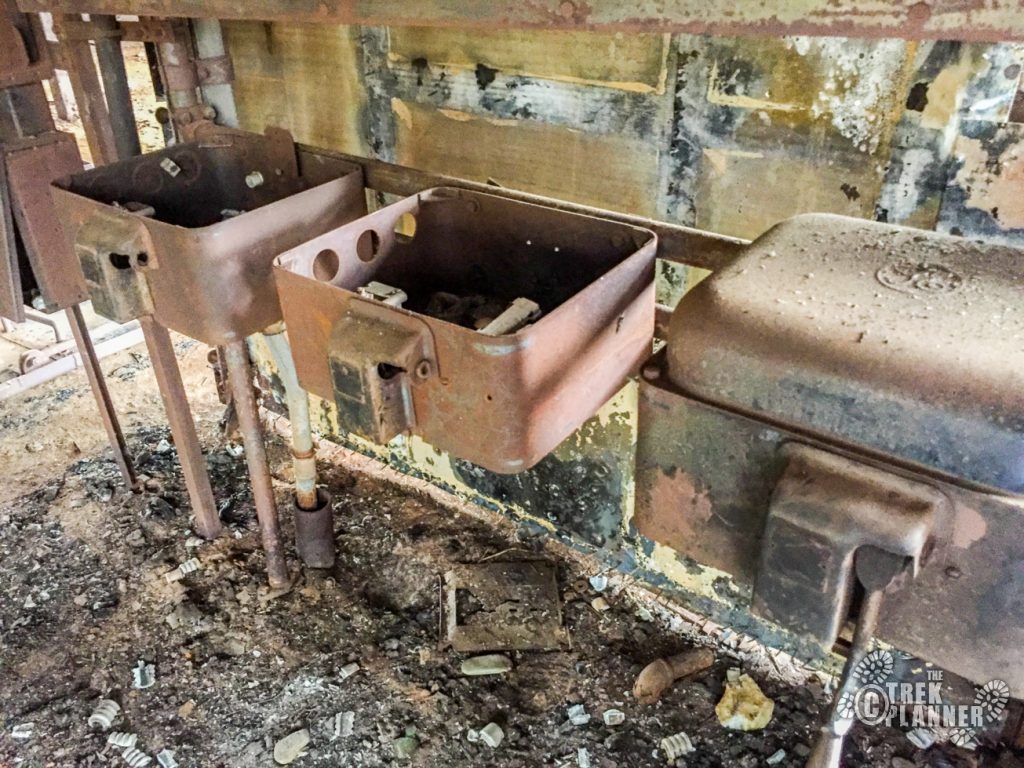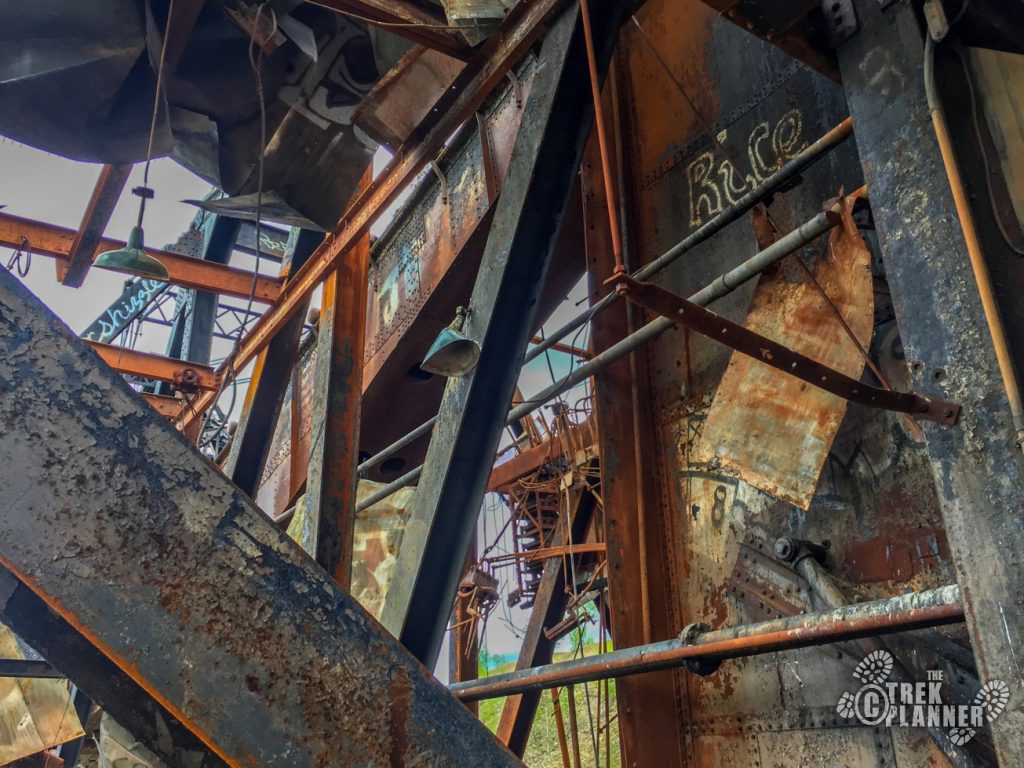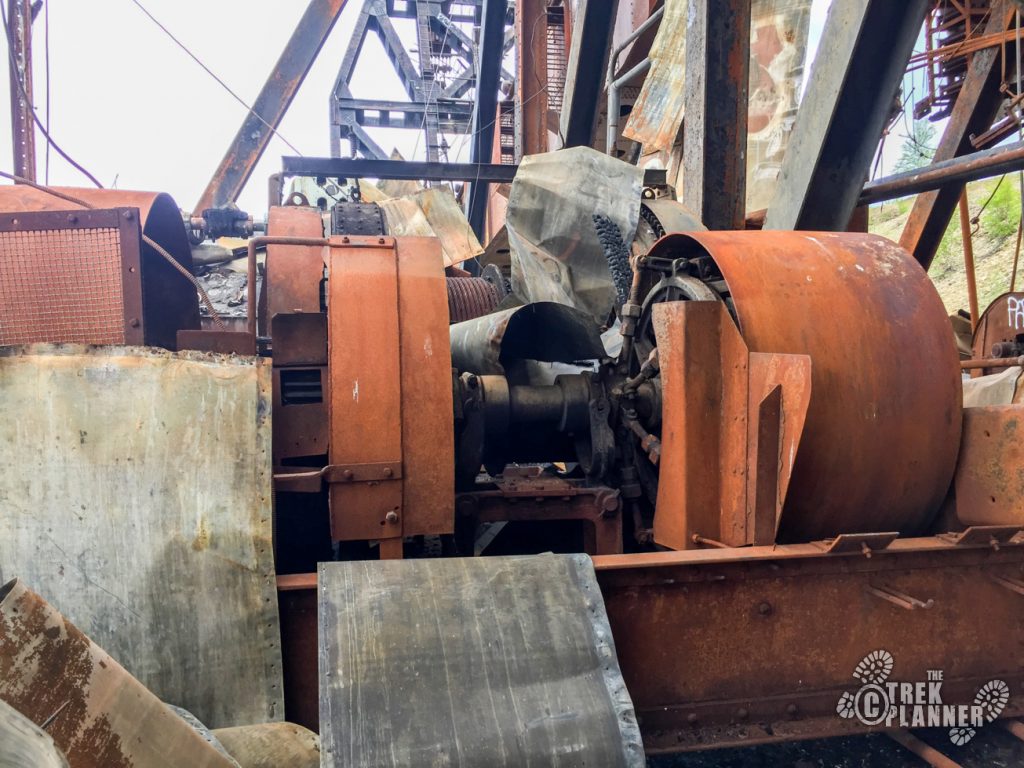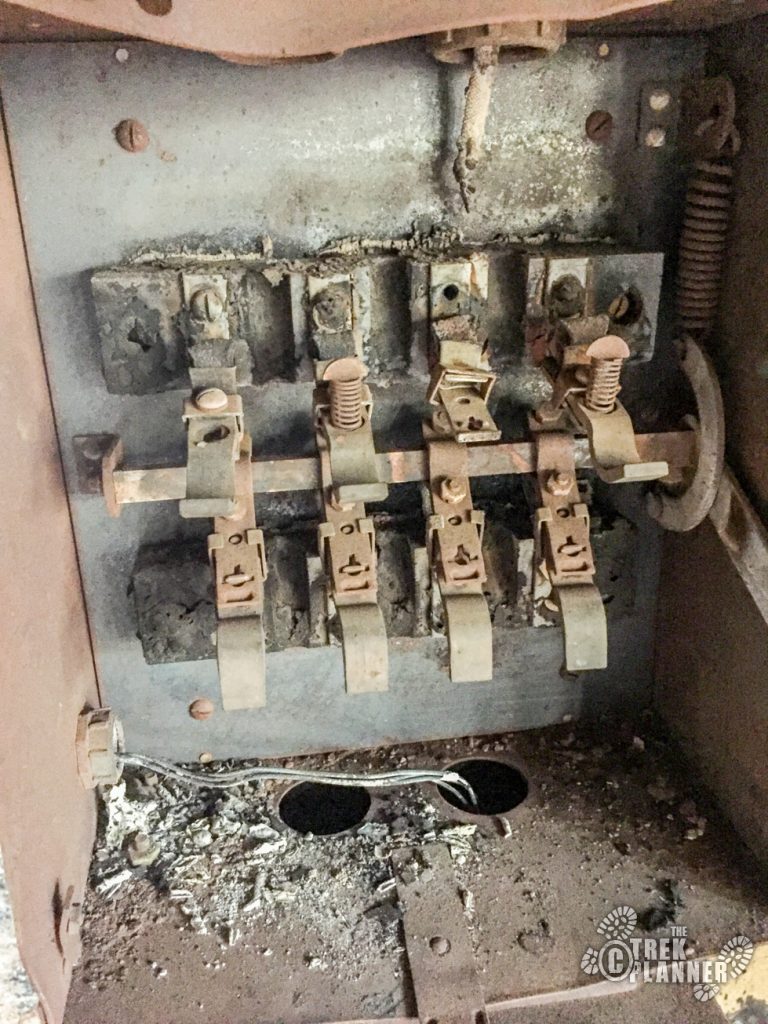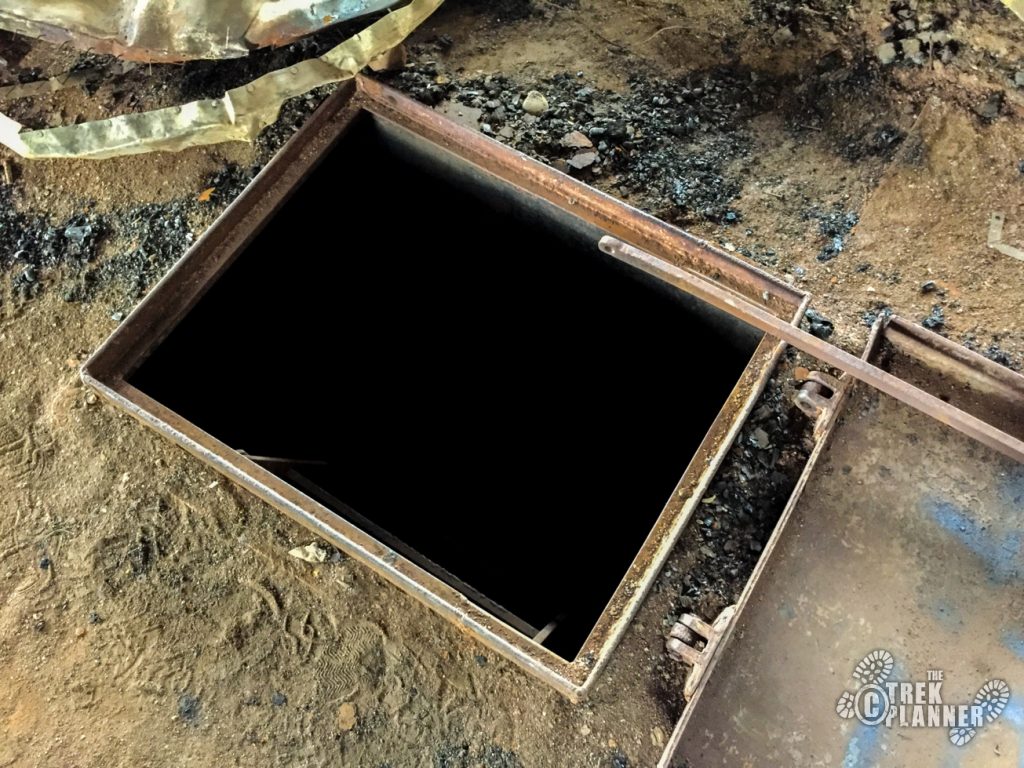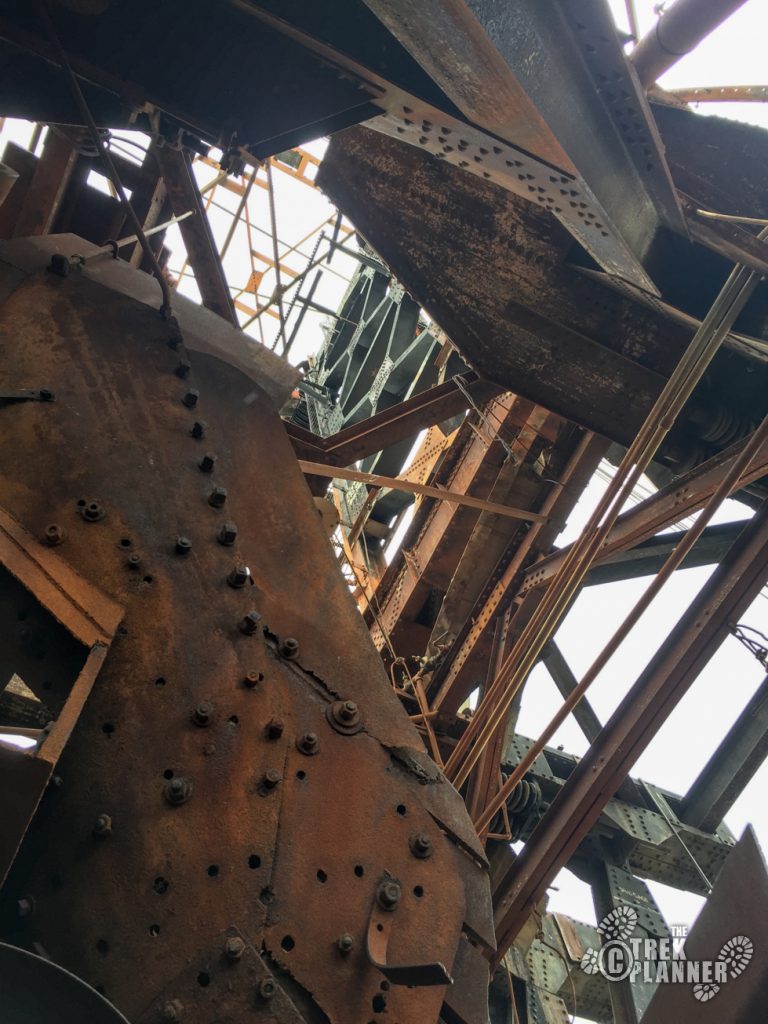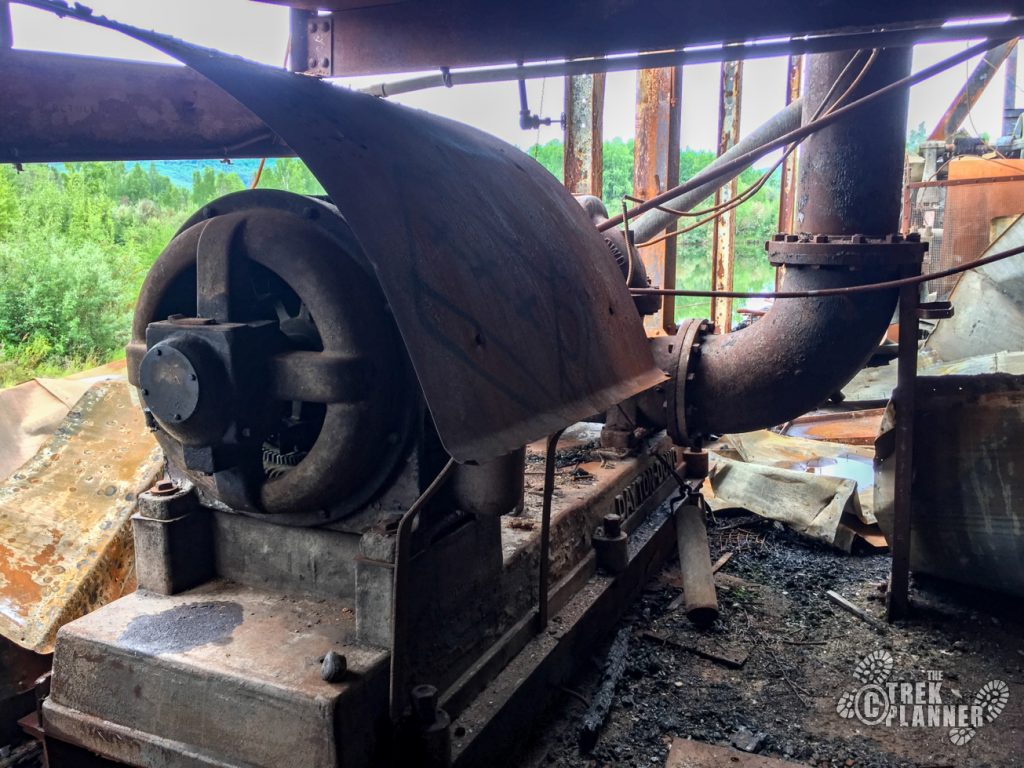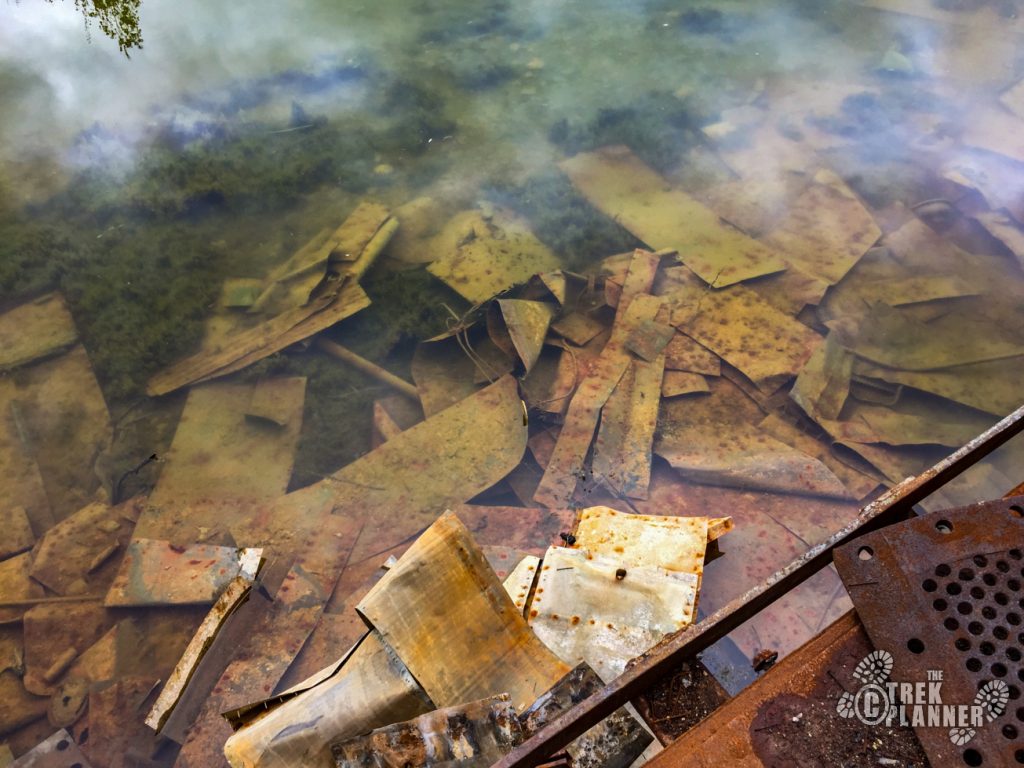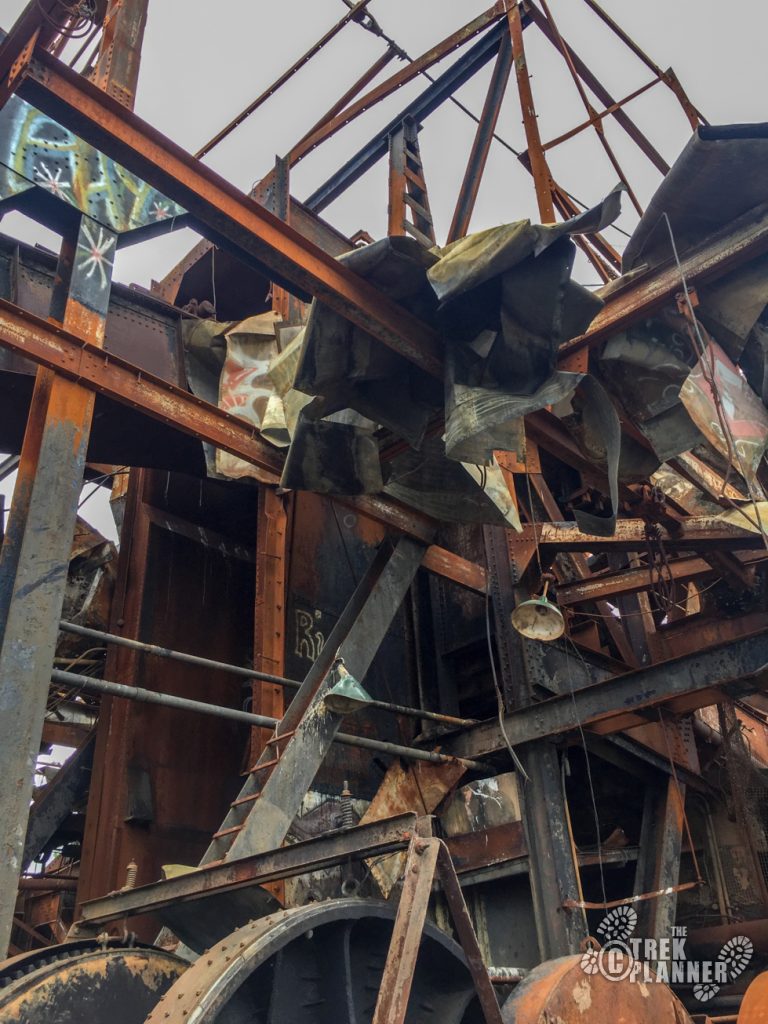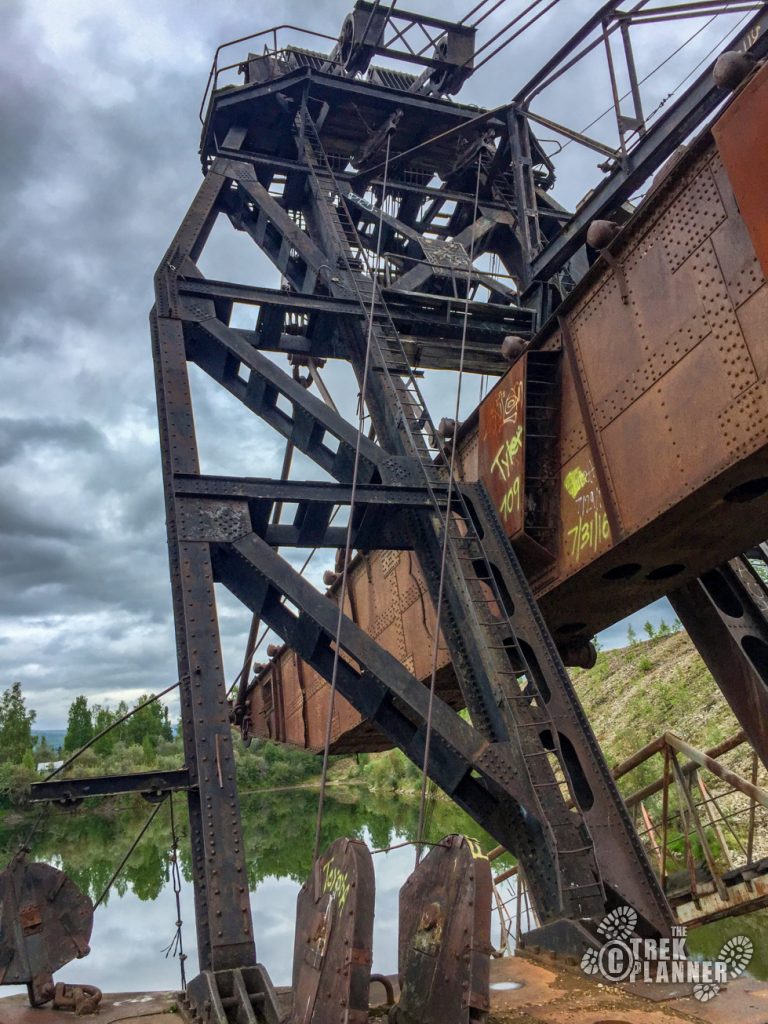 Personal Thoughts:
Gold Dredge #3 was amazing to see in person!  I've heard about this place for years but finally had the chance to come and visit.
To be honest, it was a little creepy being here and my friend noticed the same thing.