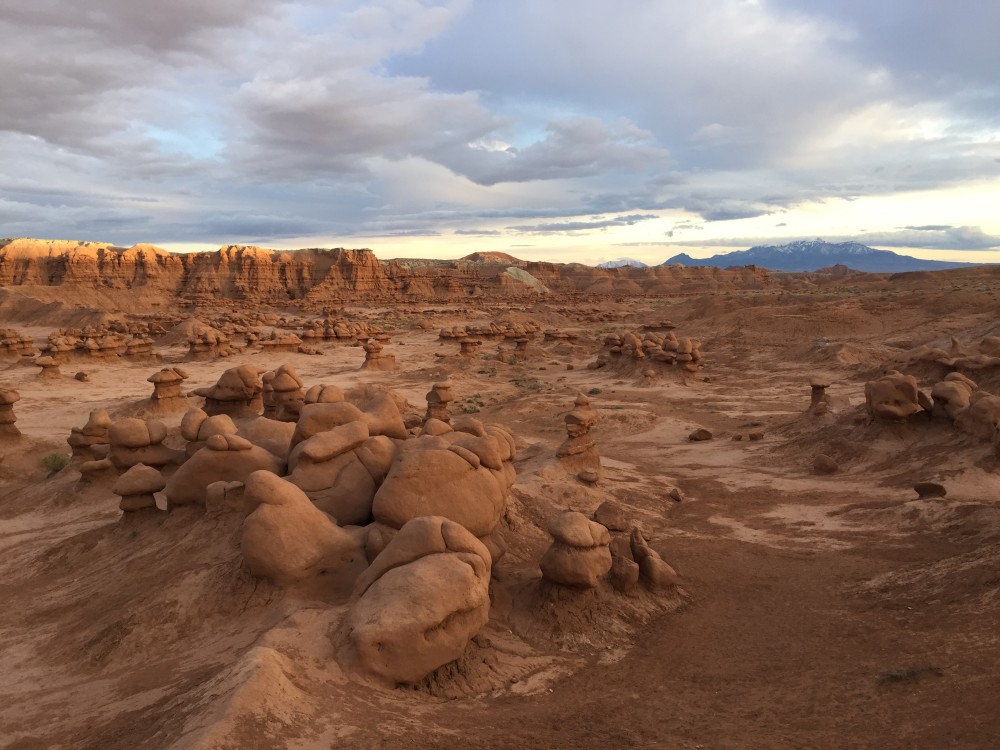 Overview
Goblin Valley State Park – near Green River Utah
Lots of interesting "goblins" or rock formations. Many places to explore and climb.
Varies. You are free to roam and explore the area.
Depends. Can visit for a few hours or camp for a few days to extend your stay.
Pets are allowed but must be on a 6 foot or less leash.
Yes. Please check the state park for current fees
Bring 1-3 liters. Water available at visitor center. Showers are available in camping area. No streams or creeks nearby.
Spring or early Fall. Summer is OK but it's hot.
Lots of sun. Shade is minimal
Goblin Valley is set up as an open recreation area.
At visitor center, parking lot and campground
Yes. In designated camping areas
Bring meals and snacks (again depending on how long you plan your visit.
Good hiking shoes, bag for food and water, hat, sunglasses, flashlight, sun block, 2 way radios (optional)
Expect to see many people hiking around in the area.  Thousands of unusual rock formations known as "goblins" are scattered about.  You could easily spend hours or days hiking.
GPS Coordinates
Park Entrance:38° 34.680'N, 110° 42.448'W
Campground:: 38° 34.391'N, 110° 42.802'W
Goblin Valley:: 38° 33.887'N, 110° 42.196'W

Trail Map
---
Driving Directions:
---
The Trail:
Goblin Valley is designed as an open recreation area where you are free to explore.  There are few actual trails in the park  but I find that the most fun I have is when I just wander out in the valley.
From the parking lot viewpoint you can see a large portion of Goblin Valley.   You can notice several large path areas which many visitors use to navigate to and from the parking lot.  Most of the valley is to the east of the parking lot so if you ever get lost (which has happened to me in a few cases) always remember that the parking lot is located on a small mesa on the west end of the valley.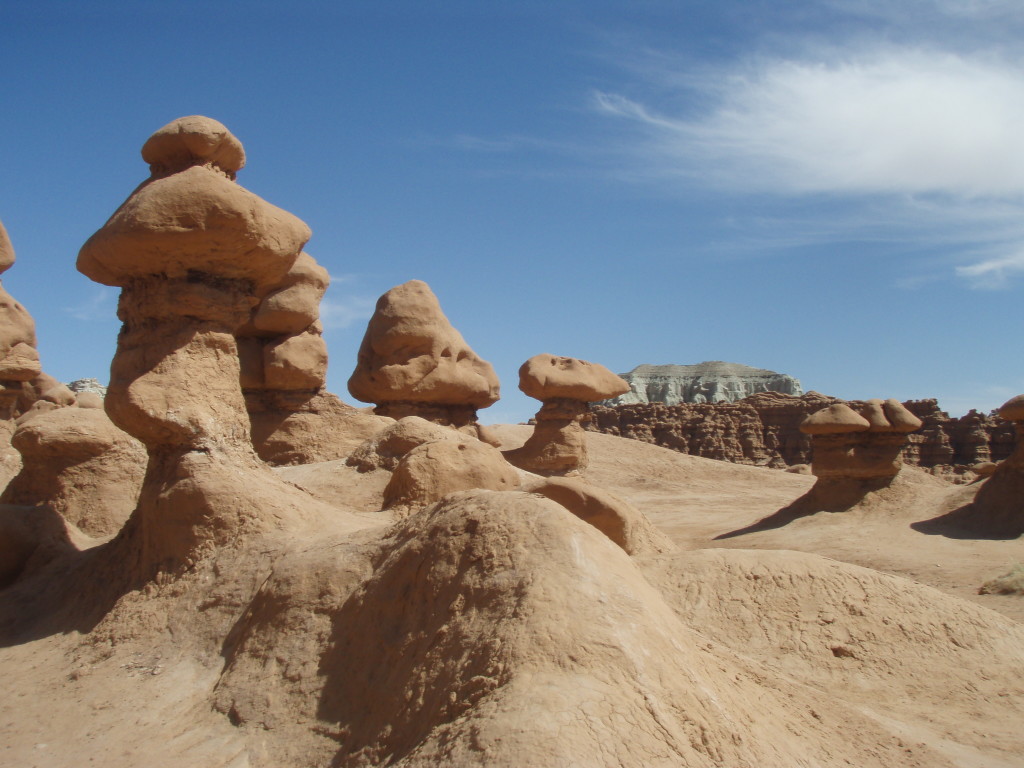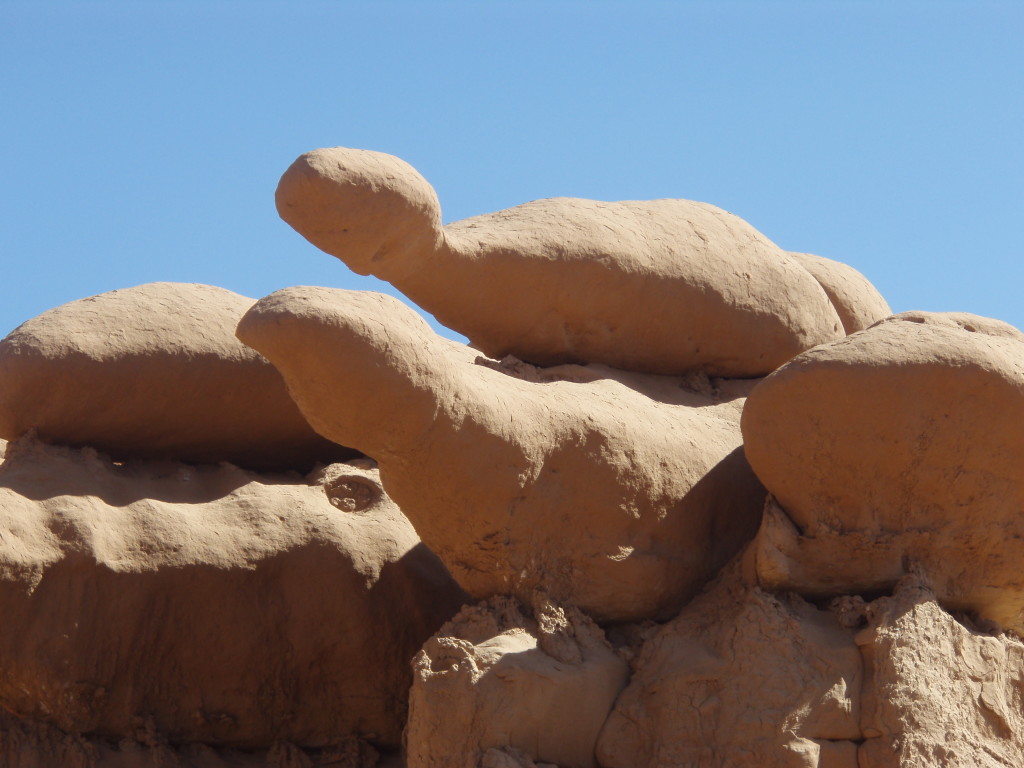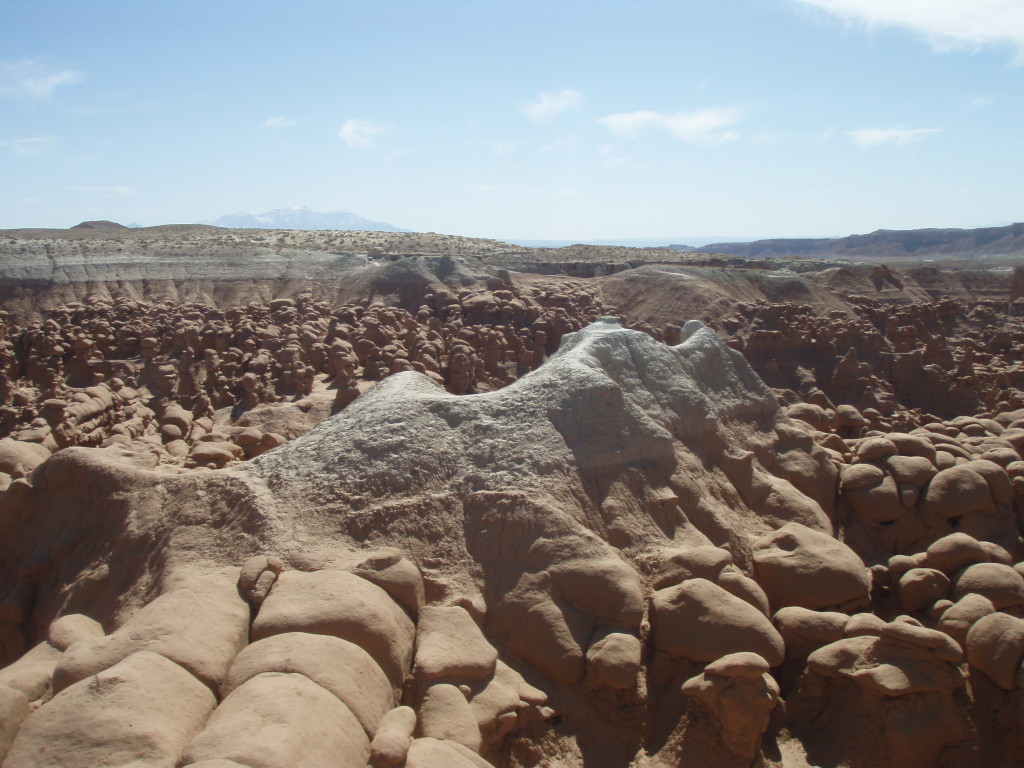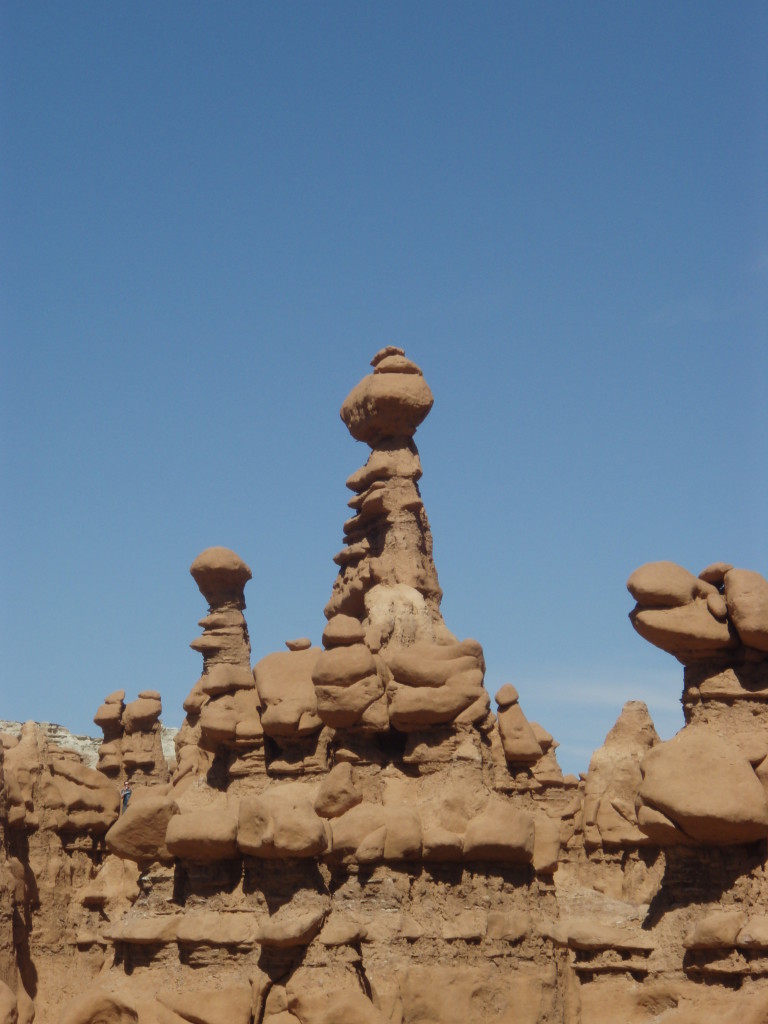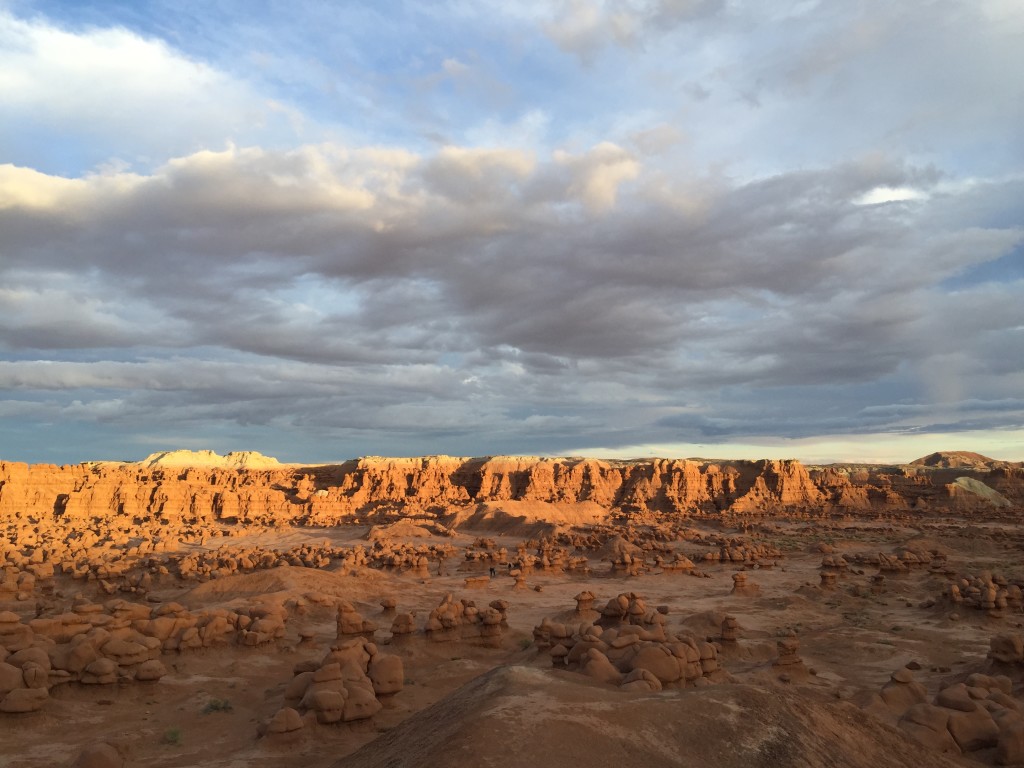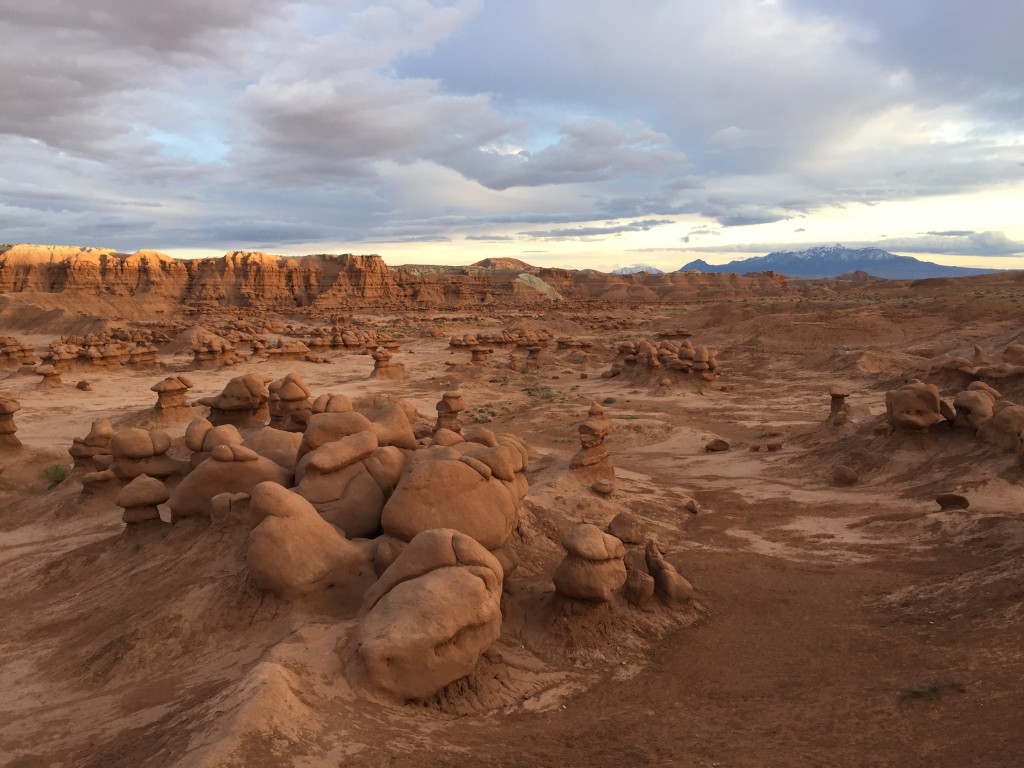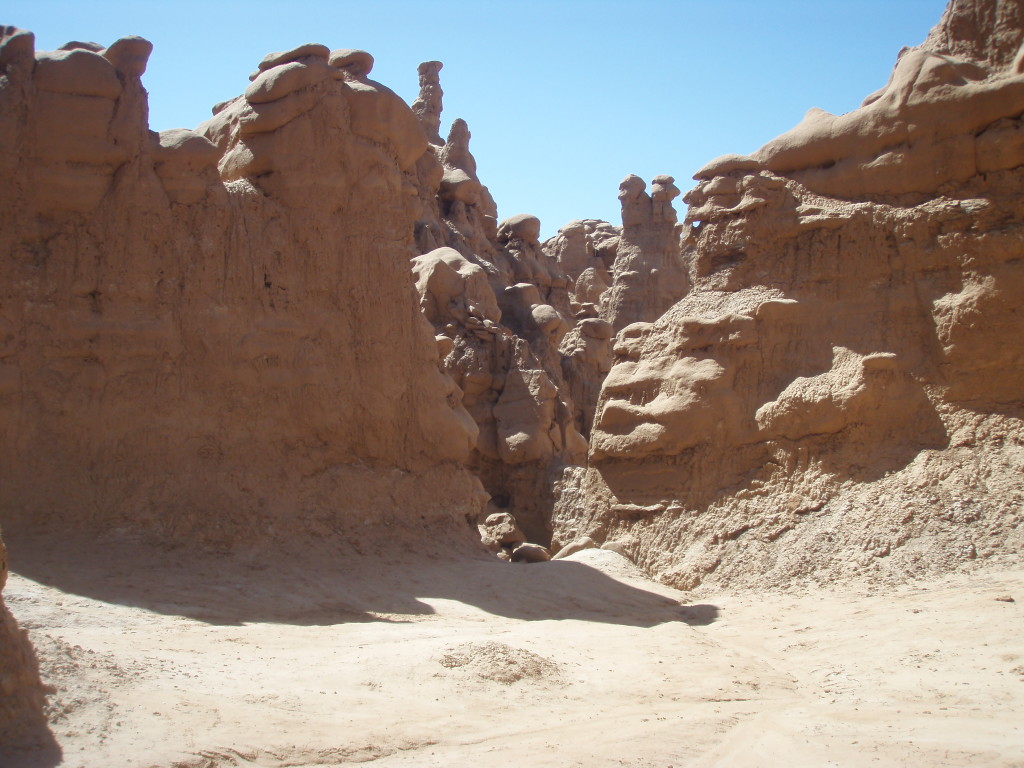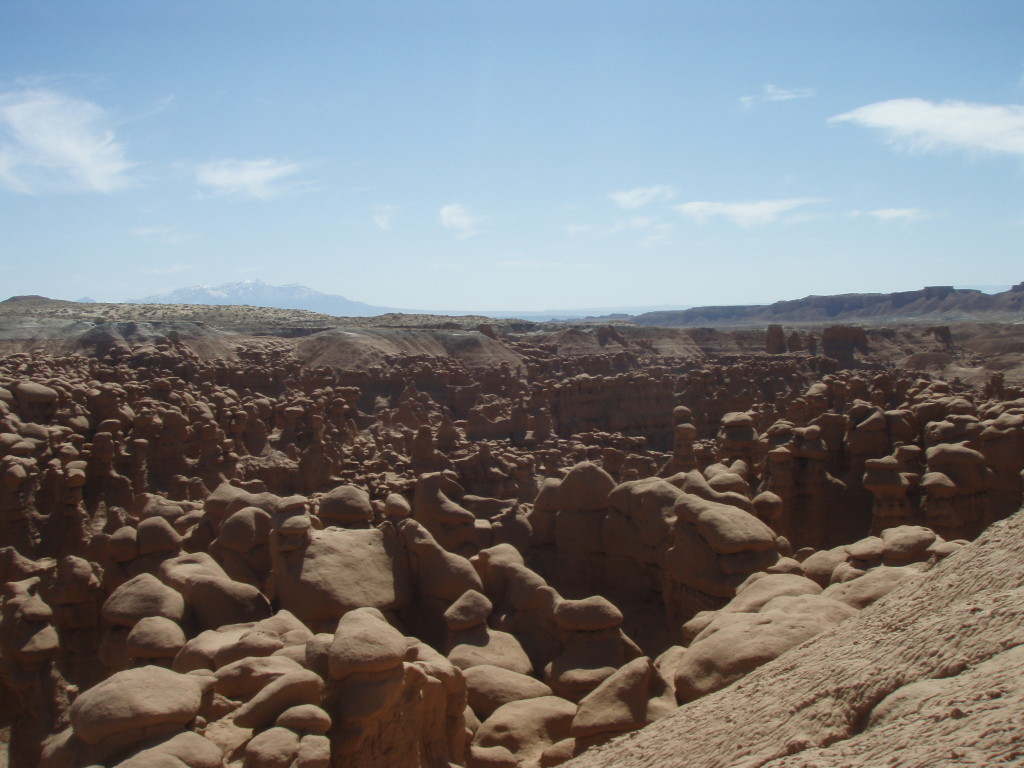 ---
This area is perfect for families to hike around together.  Of course you need to be extra careful with children so always keep an eye out for them as you walk around.
When I was younger, my family and I would bring 2 way radios so we can keep in contact with those who wanted to explore in different areas.  I suggest you do the same.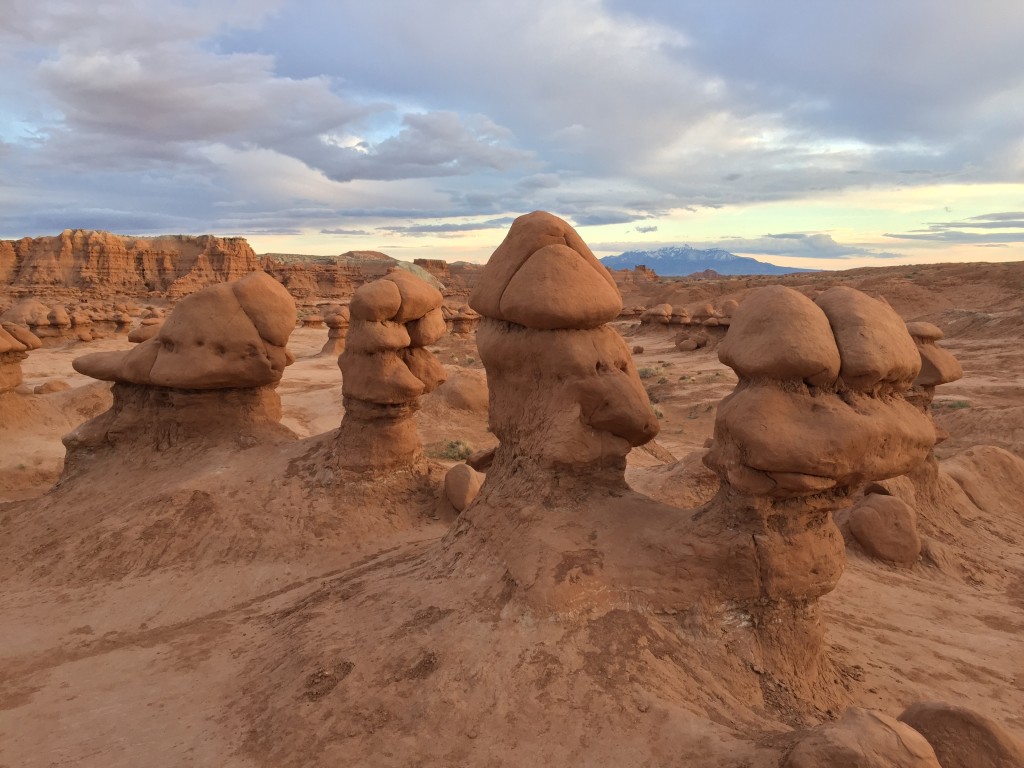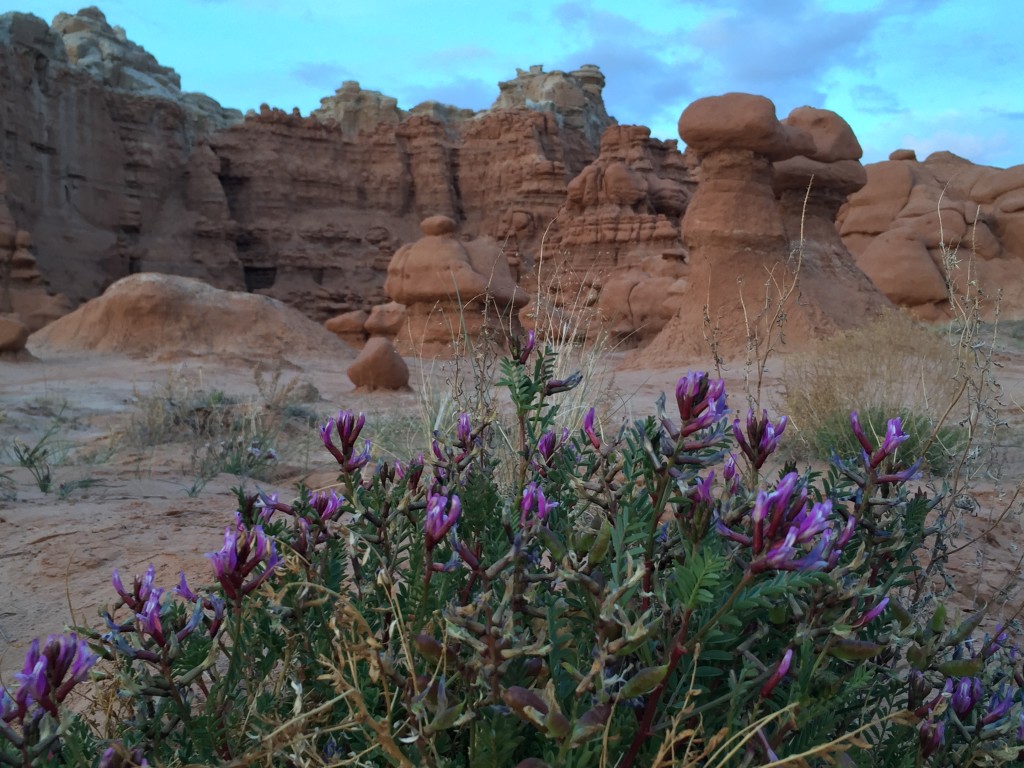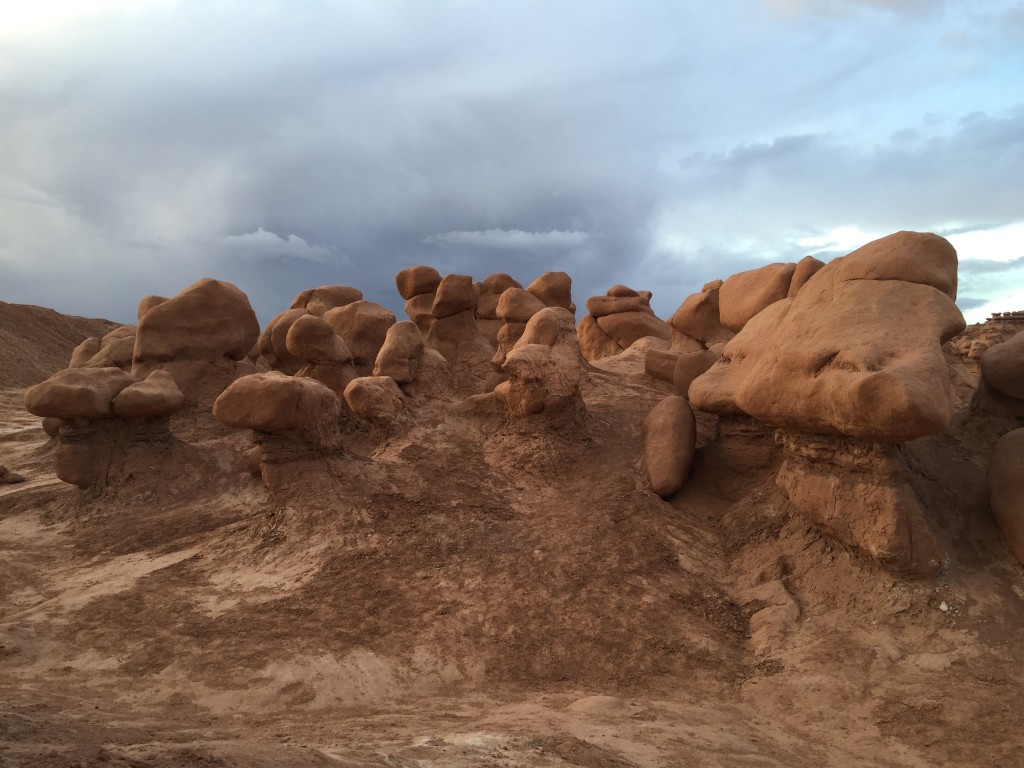 ---
Go out and create your own adventure!
---
The Return:
It is sometimes easy to lose your direction  so when you are finished exploring remember to hike back to the west to the location of the parking lot.
---
Personal Thoughts:
This area has been a family favorite for many years.  We have played laser tag at night close to the parking lot and other fun games.  Camping in the area is great and there are other things to do in the general area besides just hiking around Goblin Valley.  This site has been featured in several movies including Galaxy Quest starring Tim Allen.  It is the perfect area for families.