Overview
Lakes, rivers, mountains, and lots of pine trees.
Going from memory and not my rough google map, it is around 9-10 miles to Four Lakes Basin.
-700 ft to valley low point, then climb 1100 ft to the Basin ridge high point.
Streams and lakes are accessible throughout the entire hike. Giarda is present so bring a filter.
Trail is dirt and rock, highly visible, and marked by an"i" carved into trees.
At Trailhead. Burry waste 6 in deep.
Yes, groups of 14 or less.
No (but fish, and many edible plants)
Sunblock, sturdy shoes (boots for ankle support), a wide brimmed hat, warm clothes, solid rain protect, mosquito repellent.
Four Lakes Basin is a great fishing destination. It is surrounded by rocky mountains on three sides, tucked in along the main spine of Utah's Uinta mountains. It rains almost daily, stays close to freezing at night 10.5 months out of the year, and is green and alpine. The basin contains four lakes, all with decent fishing.
I've done this trip three times now (all without a GPS, so location and distances will be calculated post trip, sorry). Each time was with a scout troop, if that tells you anything…
GPS Coordinates:
TrailHead Approximate  40.723676°,  -110.864052°
Carolyn Lake 40.679248°, -110.786433°
Heart of 4 Lake Basin 40.673374°, -110.765985°

Trail Map
This is a rough estimate of the trail since I had no GPS.
Driving Directions
From Salt Lake City, expect a little over 1.5 hours to get there. Especially if, like us, you prefer to stop for a meal in Kamas. The Hi-Mountain Drug is voted as the best burger in Utah. A block up the highway towards the Uinta's is the drive in that is also really good. Great shakes!
The Trail:
The trail starts at the the Highline Trailhead off of the Mirror Lake Highway. For most of this trip you will be on the Highline trail, which runs along the spine of the Uinta Mountians, East to West.
The Highline trail is very well marked (with an 'i' cut into the trees) and in places wide enough for two to hike side by side. In the wet places there are bridges and wood slat trails. There are other trails that break off of this one, so be alert. There are not always clear sign posts.
When you come to the left turnoff for Naturalist Basin, keep going straight. Down into the river valley you will come to another turn off to Pinto and Governor Dern Lake. Go straight (or left).
The trail will then climb out of the river valley for a good amount of time. Scouts love to complain at this point.
Once out of the valley, you will come to a turn off for Carolyn lake, which can be seen through the trees (see Optional Side Treks at the bottom). This, if I remember correctly, is around 8 miles in. It makes a great camp for the first day.
A little farther up the trail will split with the Highline continuing left up to Rocky Sea Pass, and right to Four Lake Basin. You will round the mountain pretty much at tree line, and shortly come into view of the basin.
Camp locations are all over the place. Choose one with good fire ring already built. Remember to stay 200 ft from trail and water. That can be difficult, but I have been here twice when rangers passed through giving out tickets. I have generally camped near streams by Dale or Dayne lake.
This side of Jean lake has been some of the best fishing I have found in Four Lake Basin. I love to go along the rocks, where the lake drops off deep and quick, and catch the large fish lurking in the boulders' shadows. Large is a relative term for the Uintas. 12 in is large here…
This is the South shore of Daynes with Cyclone Pass in the right of the photo.
Generally there are a few groups here when I've gone, but the basin is large enough that you may not even see each other or hear each other. However the basin is very popular to scout troops, and they can tend to be a little bit noisier than the average backpacker.
This is also the location of the infamous rabid deer. We were sitting around the fire telling ghost stories when suddenly a deer stepped into the light of our fire, not fifteen feet from us. It scared us to death. We screamed and it bolted away.
After we had all gotten into our sleeping bags (sleeping under the stars) and the fire had died down, we kept hearing odd noises. The ghost stories had left us on edge. One of our group kept shining his light around. We'd tell him to calm down and go to sleep. Then there would be another noise. Again the light would go on. On the third noise I too saw something, a dark shadow moving from the trees. Just as I was blurting out a warning my buddy turned on his flashlight to find the same deer only feet away, sniffing at him calmly. He screamed, the deer bolted, but came back immediately. It was not afraid of us at all.
This is unnatural behavior for deer and several of the guys took to calling it rabid since it was unafraid and trying to get close to us. This freaked them all out more. They took to tossing rocks at the deer to keep it away (not in any mean or damaging way). Eventually the deer got the hint and drifted off into the night.
I slept fine, but several of the others slept very fitfully and woke to every little noise. That deer never bothered us again on that trip. I was sad that we had been so scared of a little deer that we had missed the magic of the moment. How often do we get up close and personal with wild deer?
The Return:
Go out the way you came in. Again, pay attention to the trail. On one trip we had a boy and his father take a right up and over the Rocky Sea Pass. It took hours to find them!
Personal Thoughts:
I love Four Lakes Basin. It makes a great 3-4 day trip. I have done it three times and will definitely do it again in the future. It is not the most beautiful, most secluded, or most rewarding I have done. But it is still a good trek well worth visiting. Bring your fishing pole and have a relaxing-good time.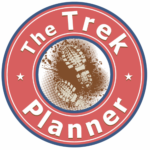 Optional Side Trek: Carolyn Lake
This is a very simple side trip and makes a good camping spot on the 1st day if you don't want to push all the way in on the first day. The lake only has small Grayling in it, but they are plentiful and enthusiastic. The fishing here is incredible! The fish will jump out of the water to catch flies. On one trip I was dangling a Renegade with gold wire highlight, and the Grayling were jumping a foot out of the water and clamping onto my hook. I caught fish after fish and never even got my fly wet. The boys with me on that trip were laughing and having an incredible time.
Flies seem to do the trick. There was a man with his wife camping here that night, who was using bait of various types. The Grayling were ignoring him completely. He watched as fish after fish jumped out of the water to grab my fly. I have never seen someone glare so much in my life. I gave him a fly and we became good friends.
Rocky Sea Pass
Rocky Sea Pass is a quick and simple side trip as well. You can do this on the way in, or at the beginning of the second day if you camp at Carolyn Lake. It tacks on a couple of miles, but it is fun to get above tree line and feel the wind on the ridge. The view is good can be rewarding for boys who may have never been that high before.
A lake tucked away in a sea of boulders. It has been called on of the most remote lakes in the Uintas. And it can have surprisingly good fishing.