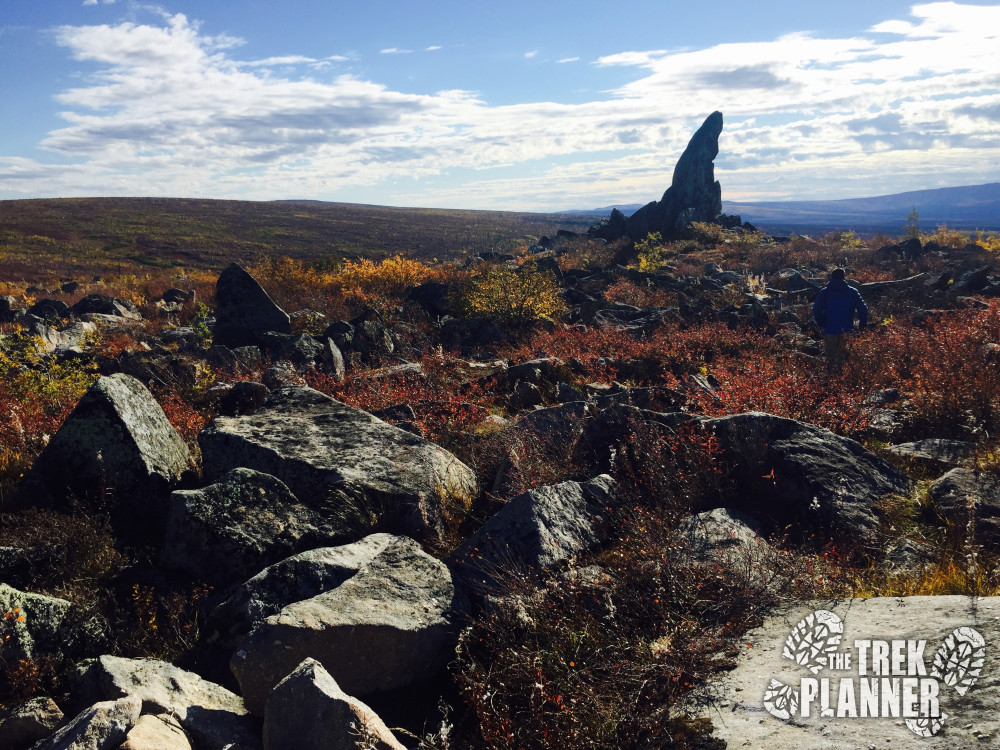 Overview
Finger Mountain, granite tors, vast tundra landscapes
The trail was about 1/2 mile round trip
Only very short trees in the area.
Dirt and rock trail on the tundra
Yes. Pit style. Located in the parking lot
GPS Coordinates:
Finger Mountain Parking Lot: 66°21'27.27″N, 150°27'40.25″W
Finger Rock: 66°21'19.12″N, 150°27'9.70″W
Driving Directions
The Trail:
There are two trails here at Finger Mountain.  One of the trails does a loop to the north and features information kiosks about the tundra and area in general.  The southern trail goes up close to Finger Mountain.
North Trail
The north trail is a very easy walk that goes to the top of a short granite knoll, circles around below it and comes back to the parking lot.   There are information kiosks about the tundra, animals and plants that we found interesting.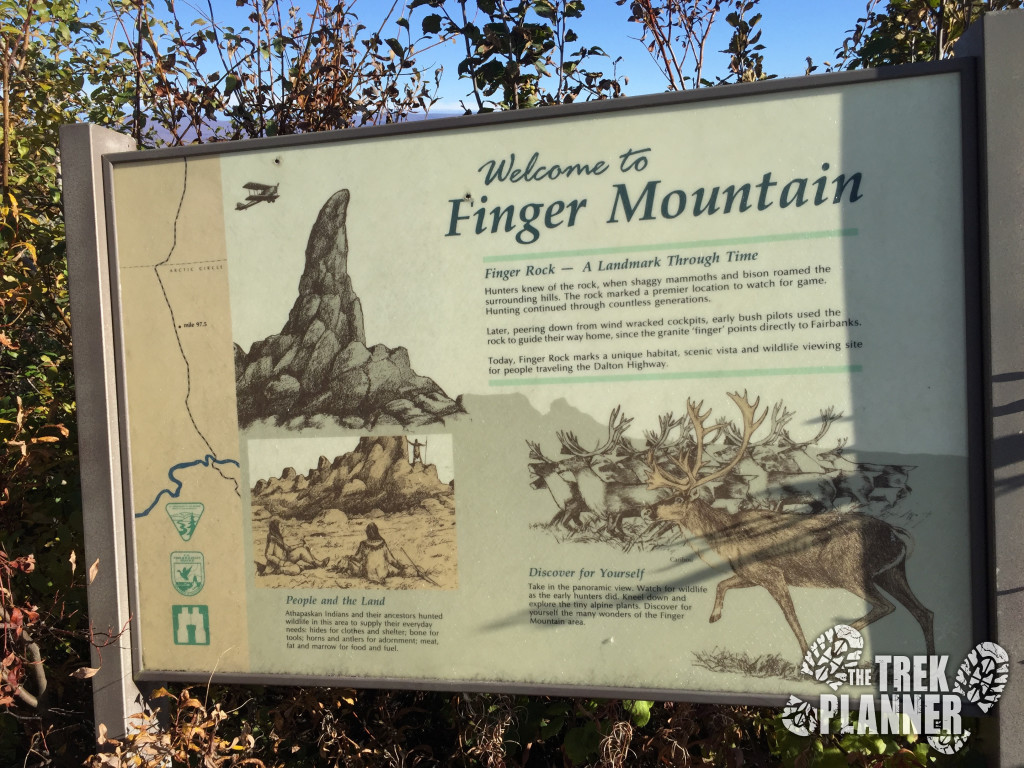 Some of the things you will learn about is that Finger Mountain was used as a landmark for hundreds of years.  It was also used as a landmark by bush pilots.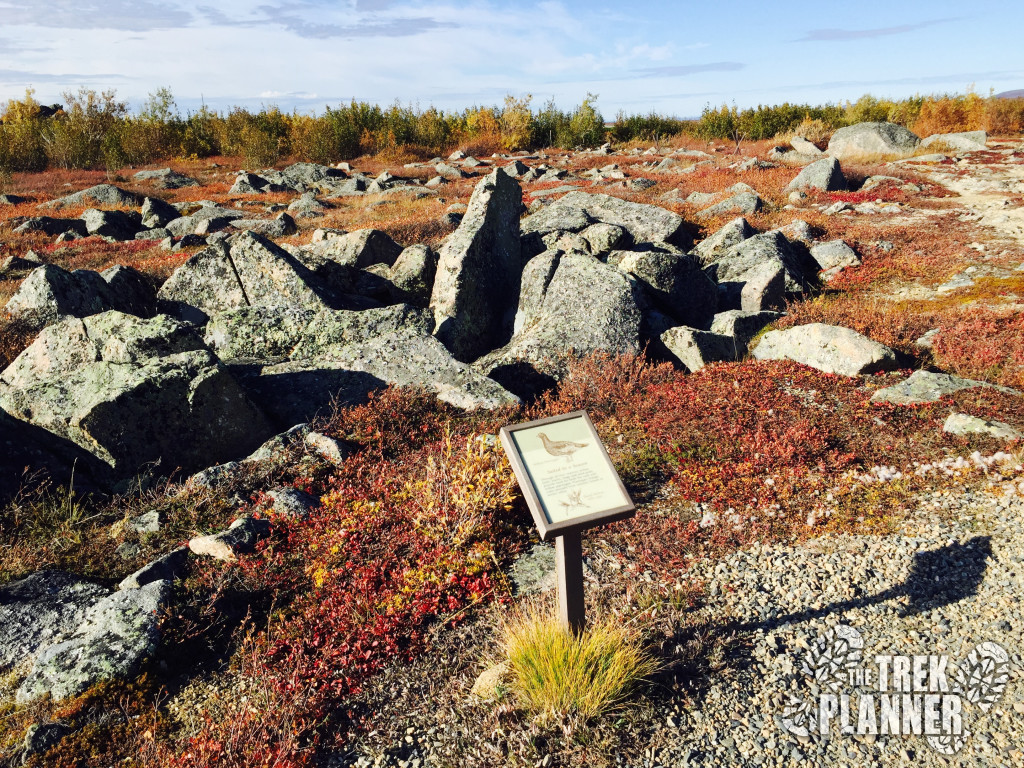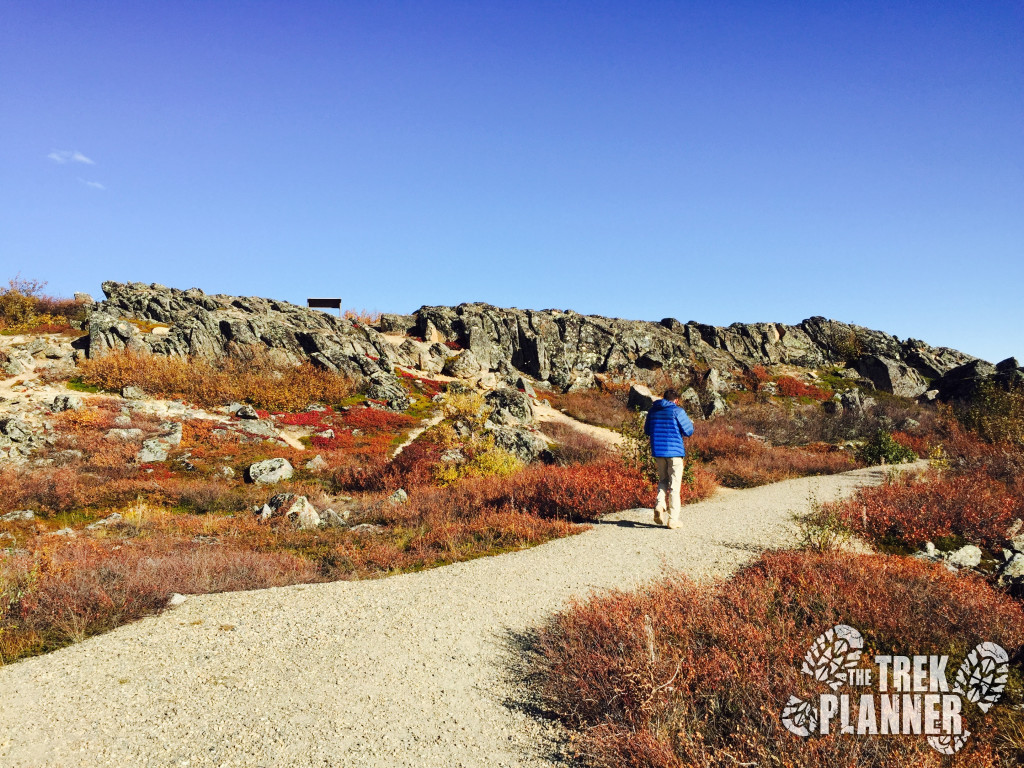 On top of the short granite knoll you will have an incredible overlook of the Dalton Highway and the oil pipeline.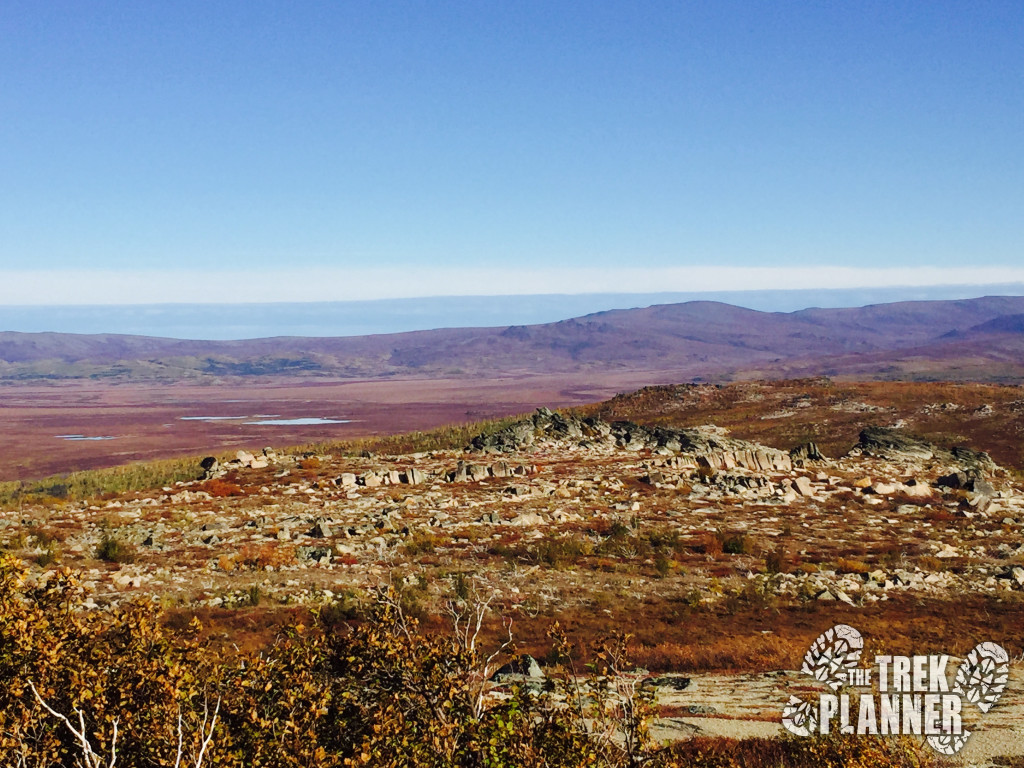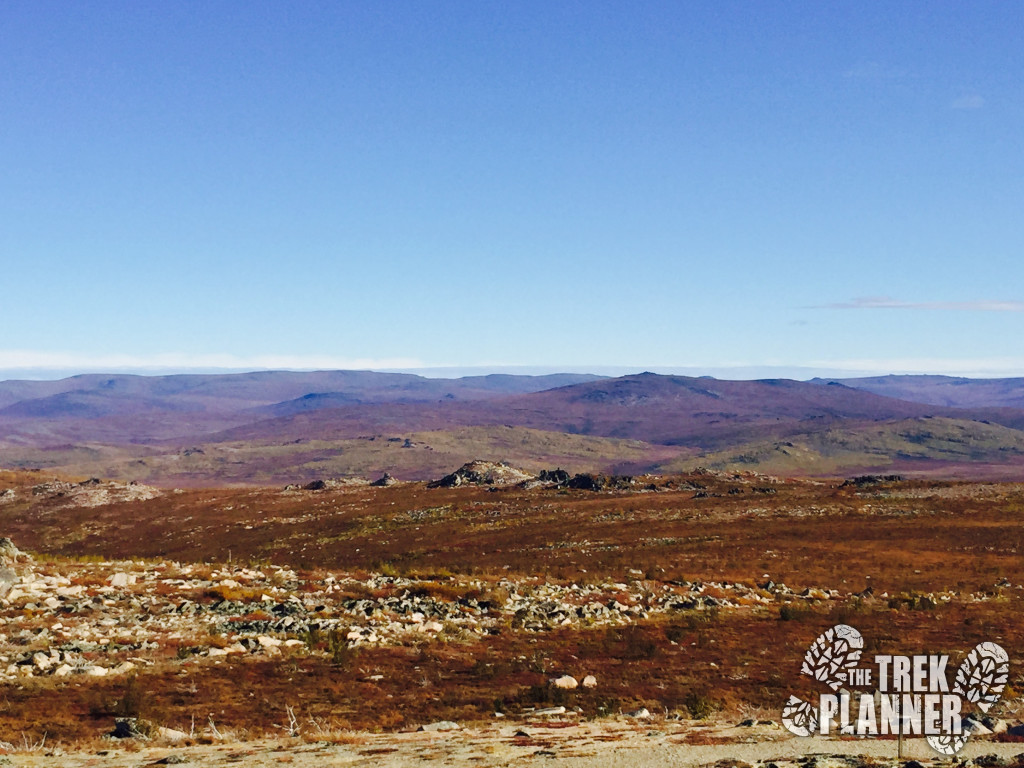 Trail to Finger Mountain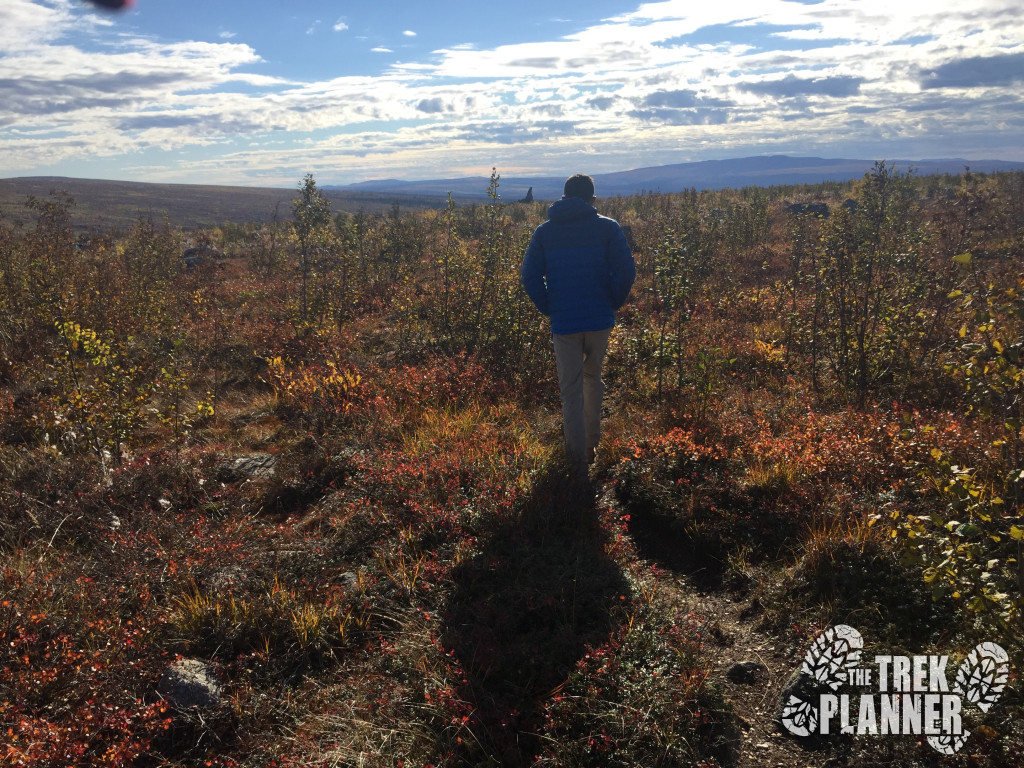 Just south of the parking lot there is a very narrow dirt 1/2 mile trail that you can go directly to Finger Mountain.  It really isn't that far and the trail is easy to follow.
You can see the 40 ft spire from any place on this trail.  So if you somehow get off the trail, just hike towards the spire and you will get there.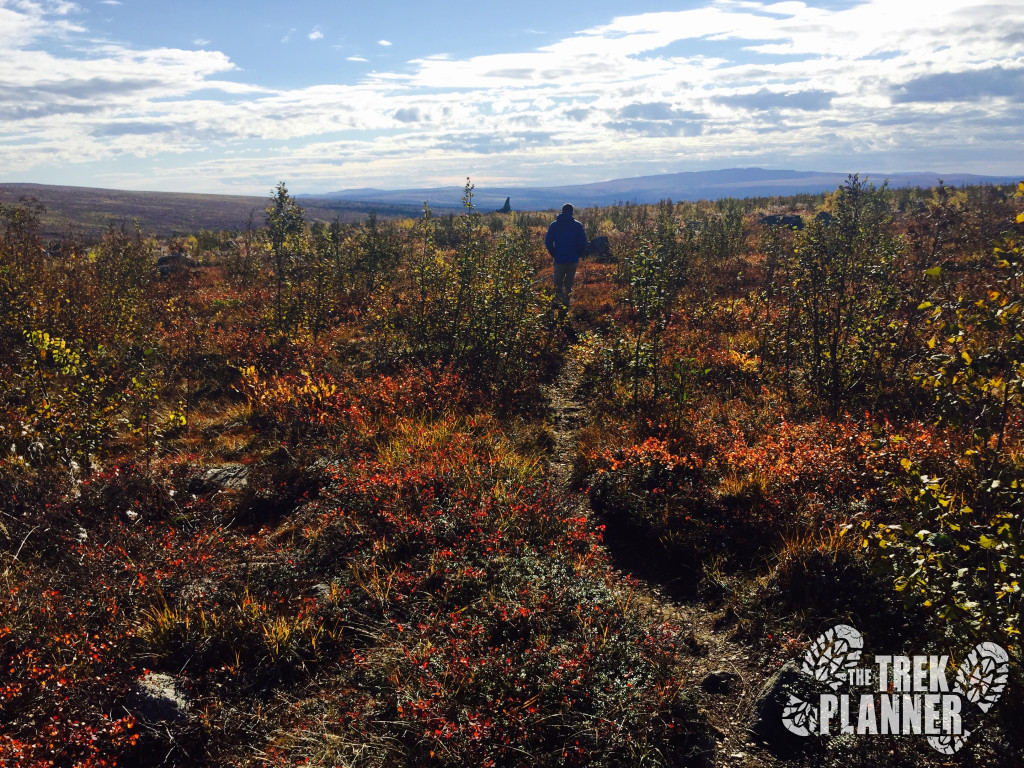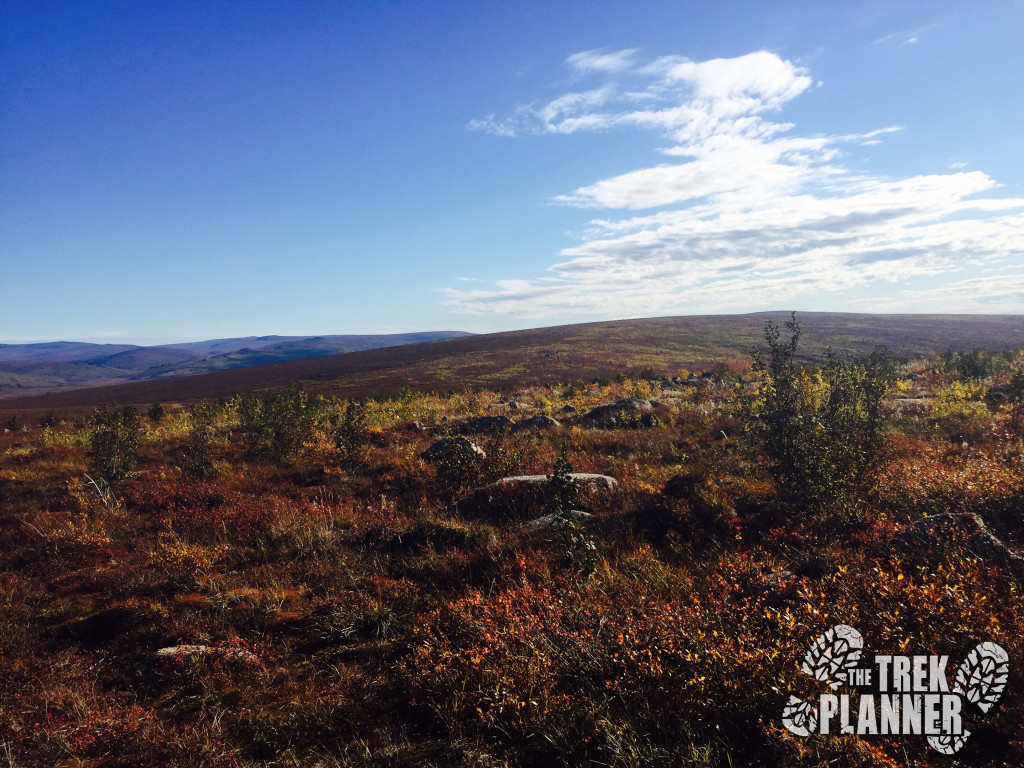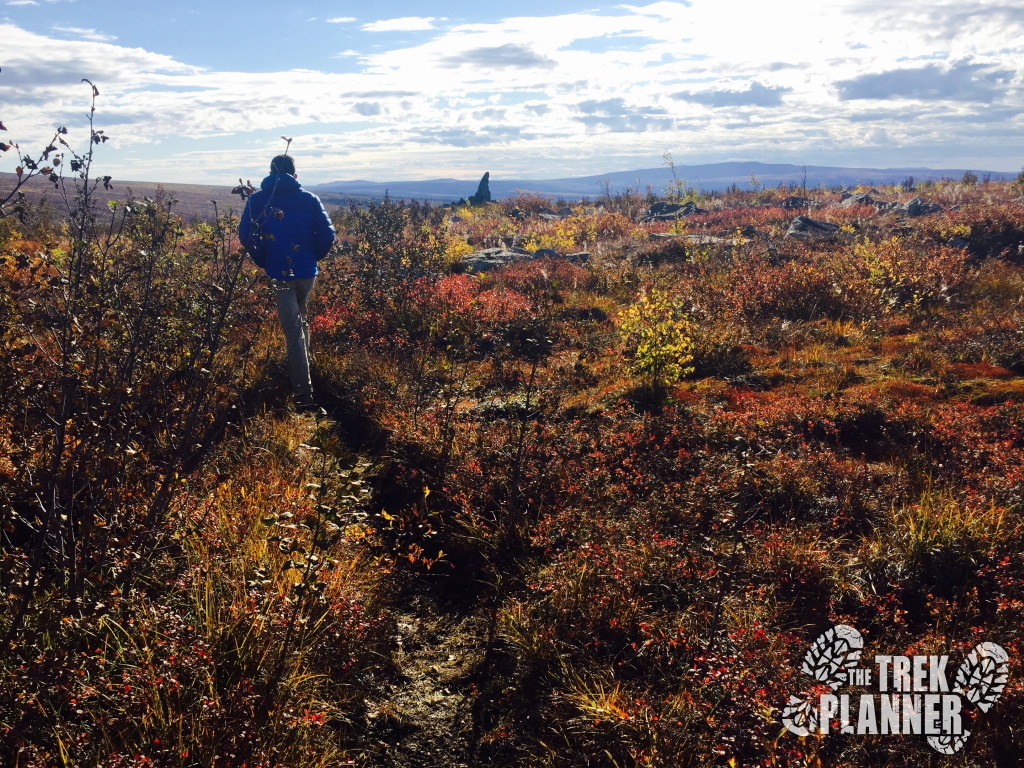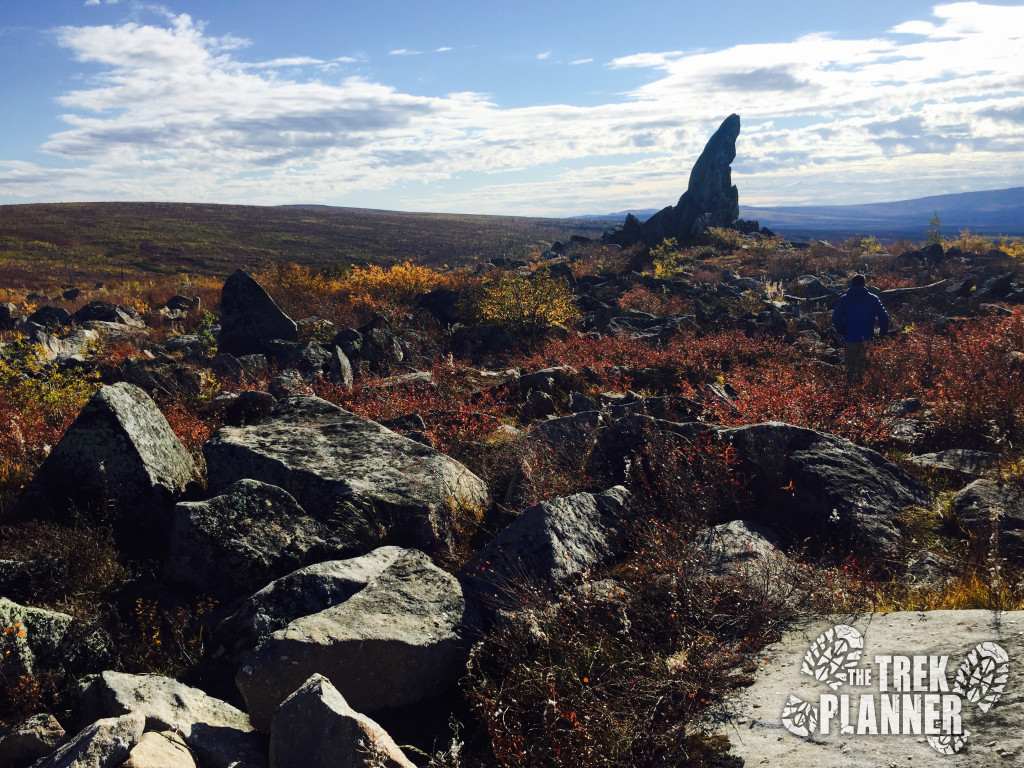 Finger Mountain is not really a mountain but it is named for Finger Rock which has served as a landmark in the area for hundreds of years.  We spent a few minutes climbing on it and then came back to our car to continue our drive north.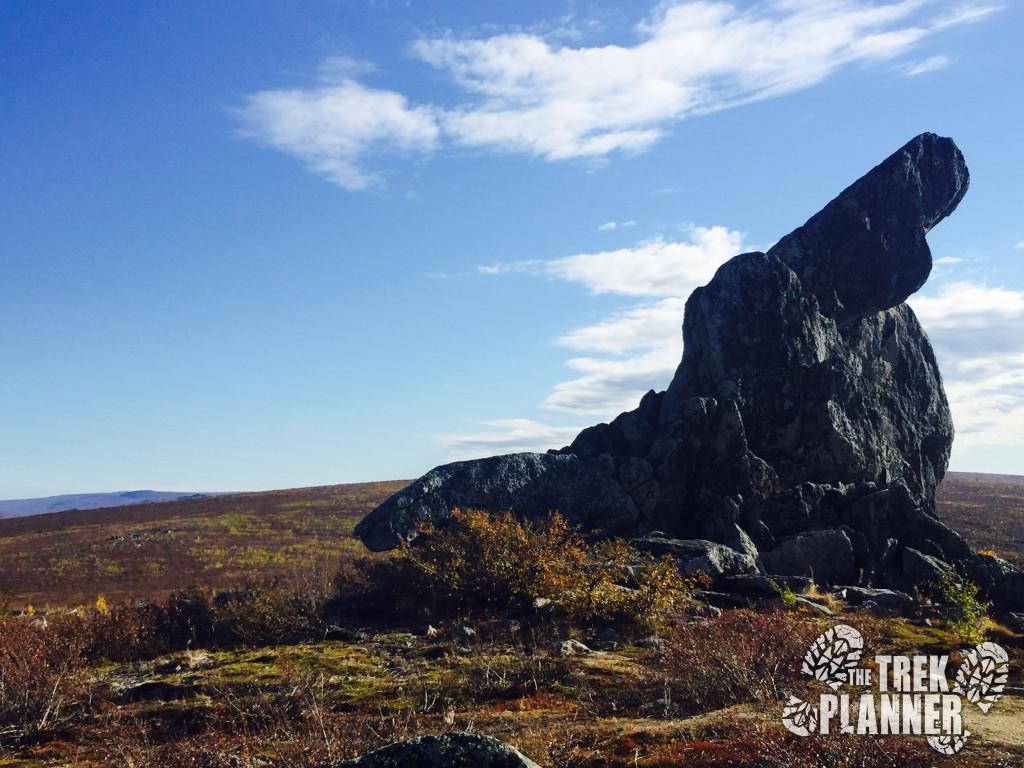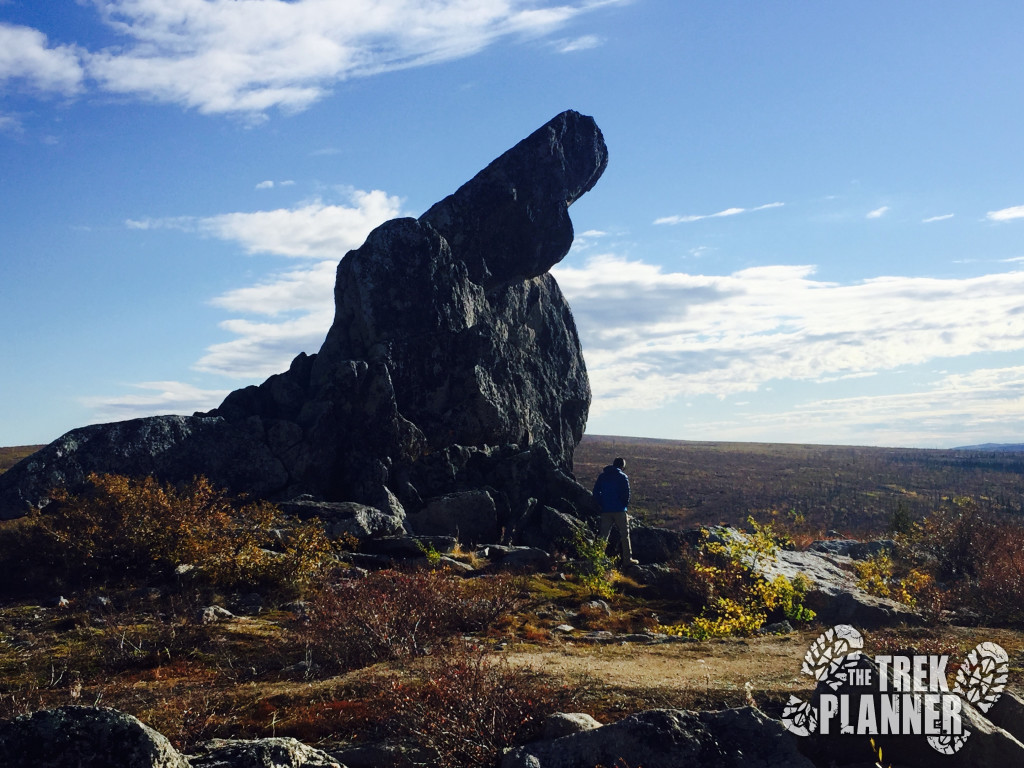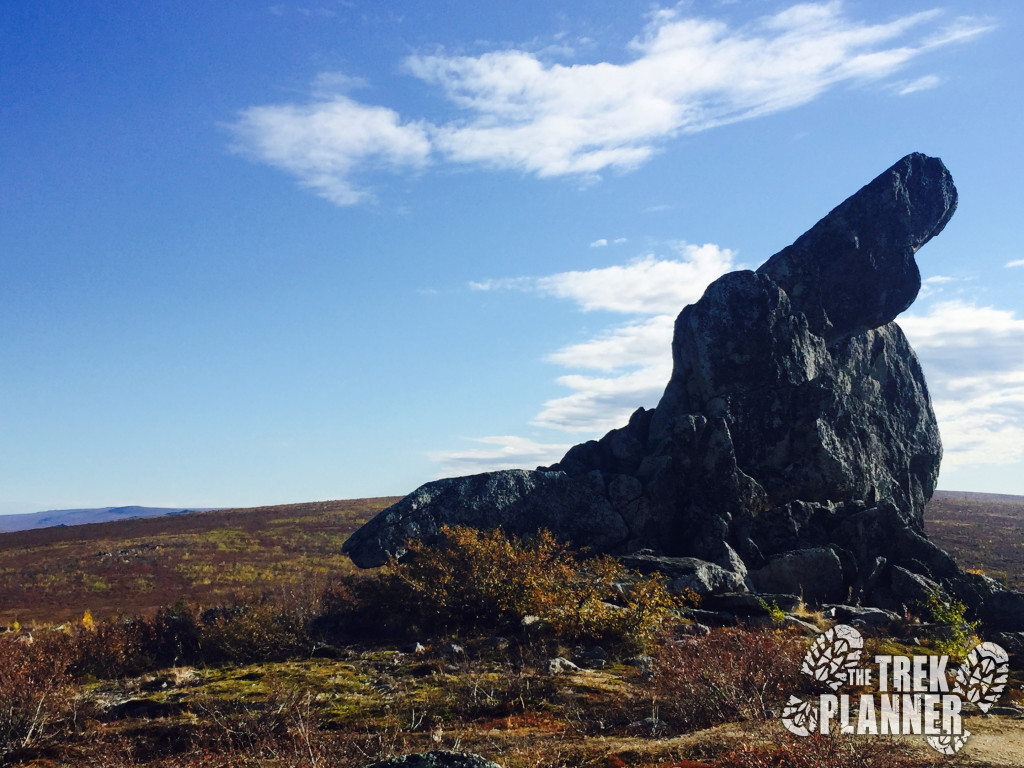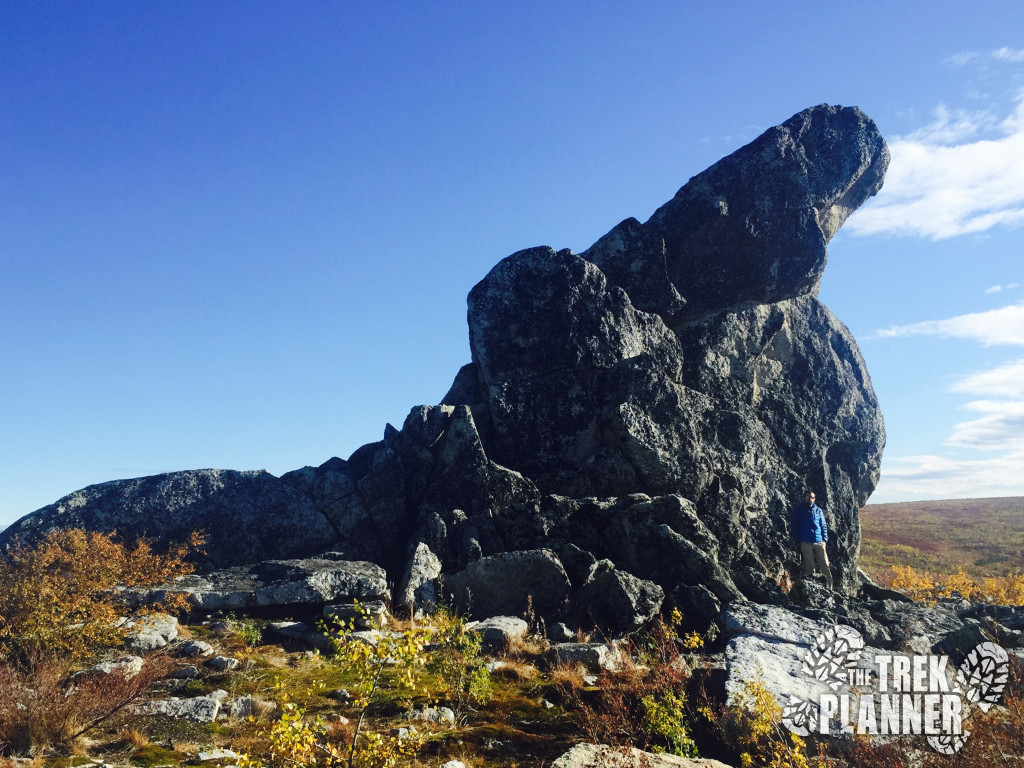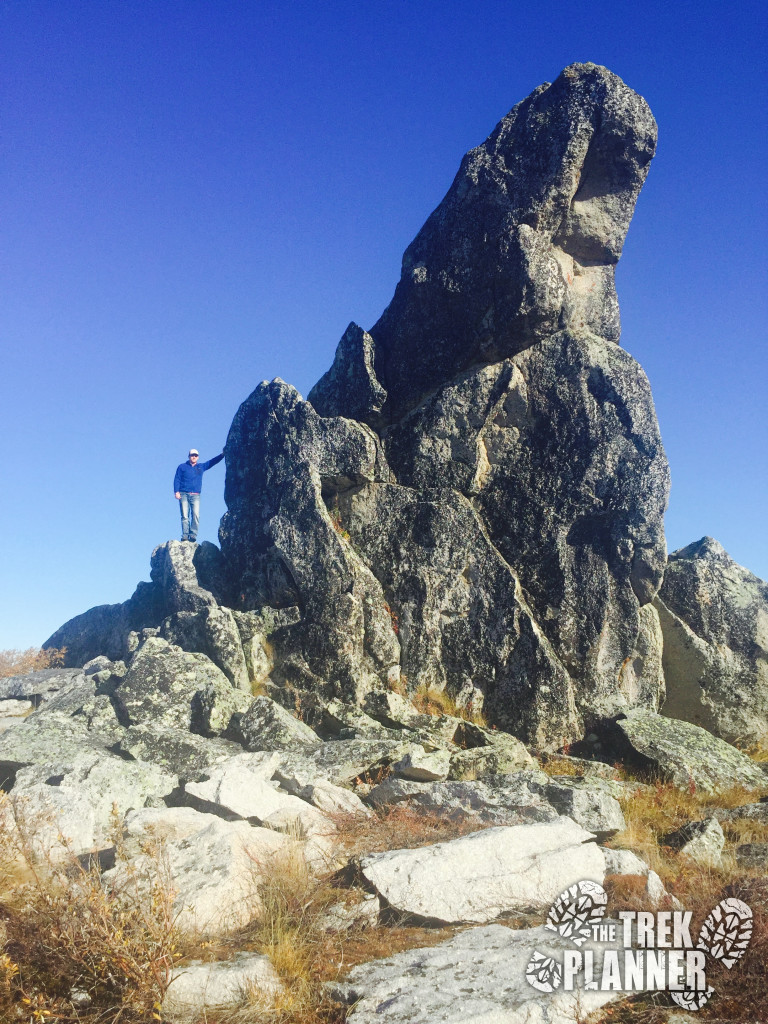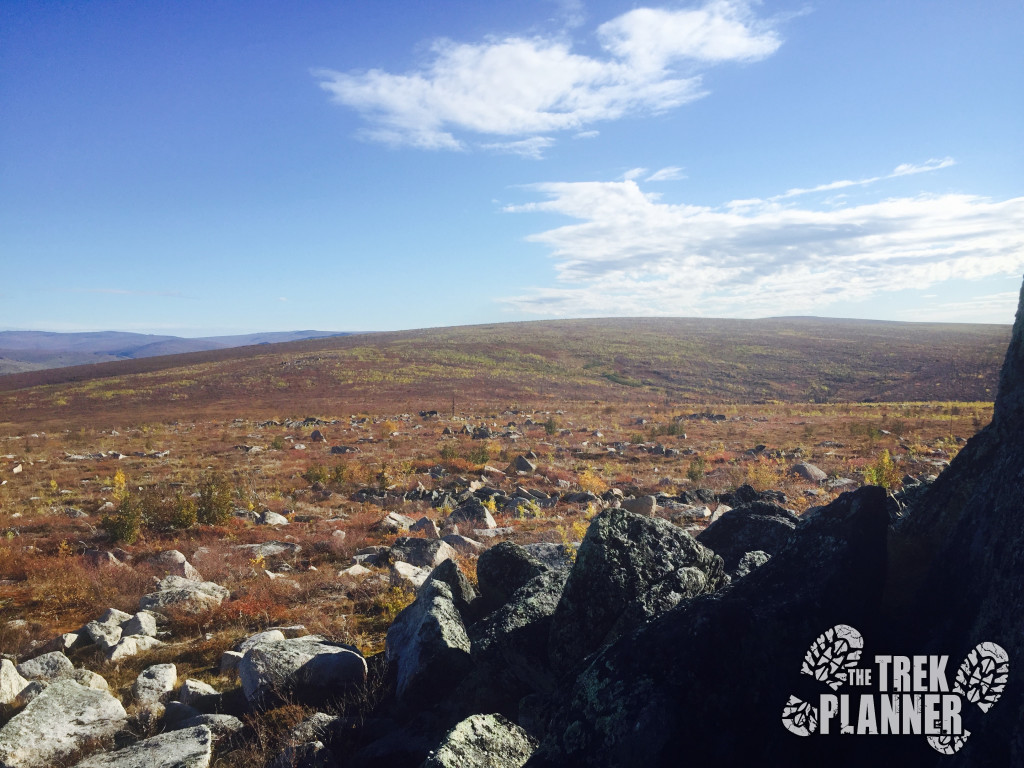 The Return:
Head back on the same trail you came in.
Personal Thoughts:
 This was a nice and welcoming stop after being on the Dalton Highway for nearly 100 miles already.  If I come back here I will be making another stop at Finger Mountain to enjoy the views.