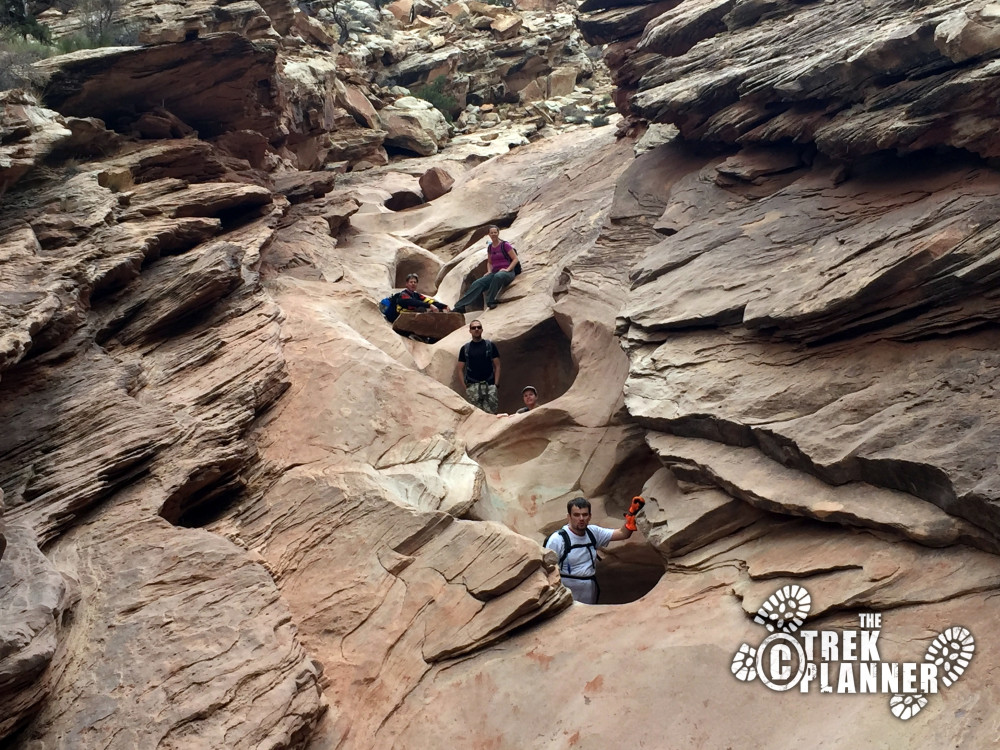 Overview
San Rafael Swell (near Goblin Valley) - Utah
Ding & Dang Canyons, lots of interesting sandstone rock,
About 6.3 miles round trip
It took us almost 4 hours.
Bring 2-3 liters of water depending on the season and your skill and strength level
Spring, late summer, fall
Lots of sun exposure. Shade is minimal
Dirt trail. You will be hiking on sandstone rock for portions too
Nearest restrooms are at Little Wild Horse Canyon
Allowed anywhere you can find
Bring meals and snacks for your trip
Good hiking shoes with ankle support and grip
Backpack for food and water
Hat
Sunglasses
Jacket (for just in case purposes)
Rope to use as a handline (for just in case purposes)
Camera
GPS Coordinates:
Ding & Dang Parking Lot: 38.576587°, -110.822464°
Fork to Ding & Dang Canyons: 38.579739°, -110.835603°
Ding Canyon Entrance:  38.581680°, -110.835340°
Dang Canyon Exit: 38.582671°, -110.842918°
Trail Map
Driving Directions
Getting to the trailhead is easiest by using a high clearance vehicle.  You could make it with a low clearance vehicle but it is much easier with something higher.  The trailhead is located passed Little Wild Horse Canyon.  Once you get passed the Little Wild Horse Trailhead, you will be driving through a wash with lots of medium and large sized rocks.  We drove in a truck and didn't worry at all about hitting most of these.  If we were driving a low clearance vehicle then we would need to be extra careful.
The Trail:
Ding and Dang Canyons are located just a little ways passed the Little Wild Horse Canyon trailhead.  The trailhead sign post doesn't specifically say that this is the Ding & Dang canyons but if you see a large tree right behind the sign post then you are in the correct area (or just follow the GPS coordinates we posted above).
I really enjoyed these canyons (I liked these more than the very overcrowded Little Wild Horse Canyon).  There is a little bit more technical hiking involved but the best part is they weren't overflowing with crowds!
Both Ding and Dang Canyons aren't really that technical where you will need ropes, harnesses and other equipment.  The most technical part of these canyons are when we stemmed across to avoid walking through chest deep water.  You can of course walk through all the water parts and be just fine if you don't mind getting wet.
Always remember that there may be lots of water or there may be little to no water in these canyons.  It truly depends on the recent weather.  We planned on possibly walking through water so we wore appropriate shoes and clothing.
Back to the trail…
Ding and Dang Canyon Loop Trail
The trail is a loop trail meaning you will hike about 1 mile to the fork in the road, take the RIGHT trail through Ding Canyon then circle around the back of Dang Canyon and end back up at the fork in the trail.  It is pretty straightforward and the trail was easy to follow.  Depending on yours and your party's skill levels, you could technically hike up and come back down the same canyon.  But I think the best way to hike this is do to the full loop trail.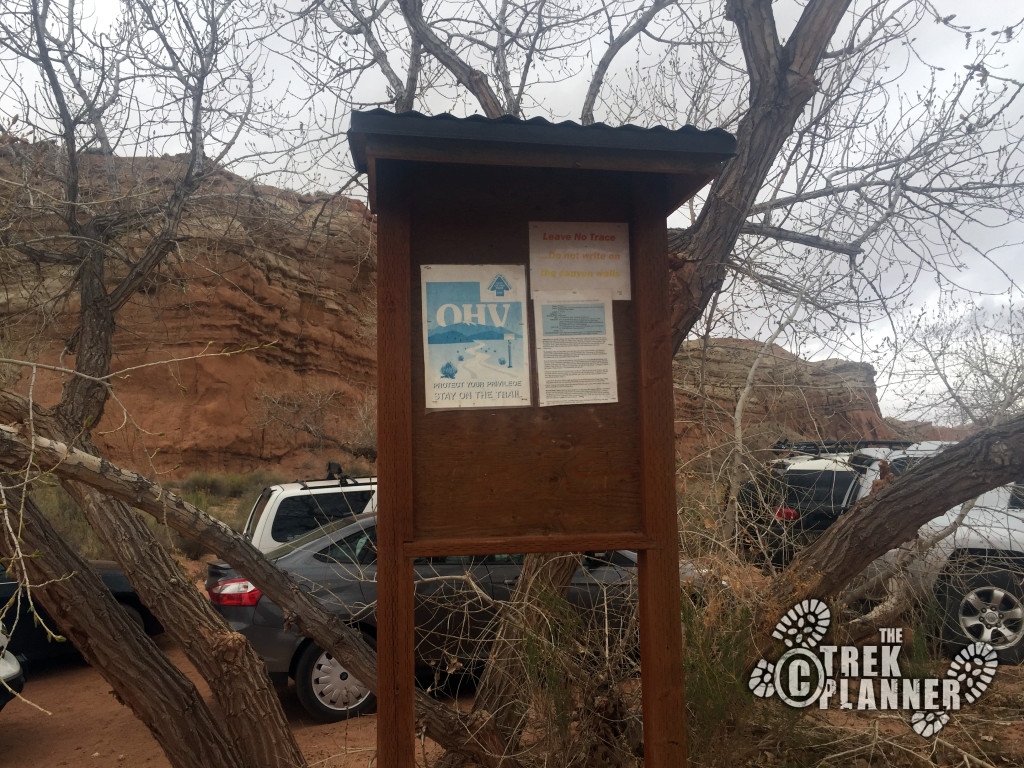 You can see in the picture above the big tree – this is the trailhead.  From here you will walk down a few washes and wind around a little bit for roughly 1 mile until you come to a major fork in the trail.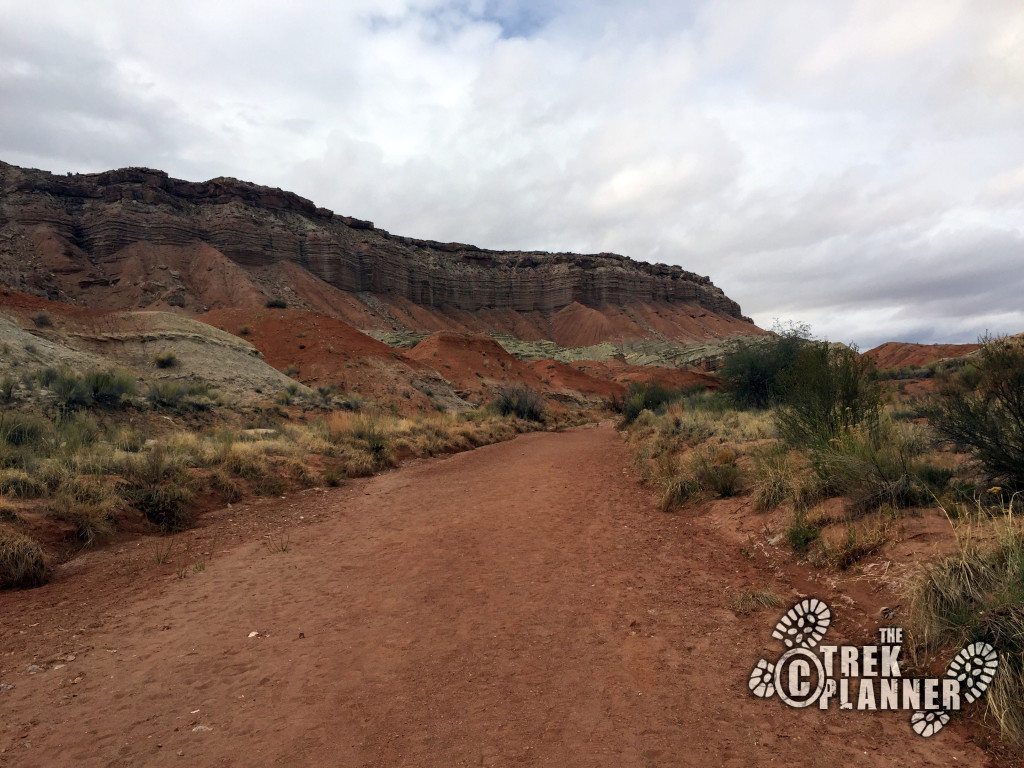 The picture below is the fork in the road.  The right fork is Ding and the left fork is Dang.  You will continue hiking on the RIGHT side down Ding Canyon and the trail will eventually make a loop and meet up right at this same location.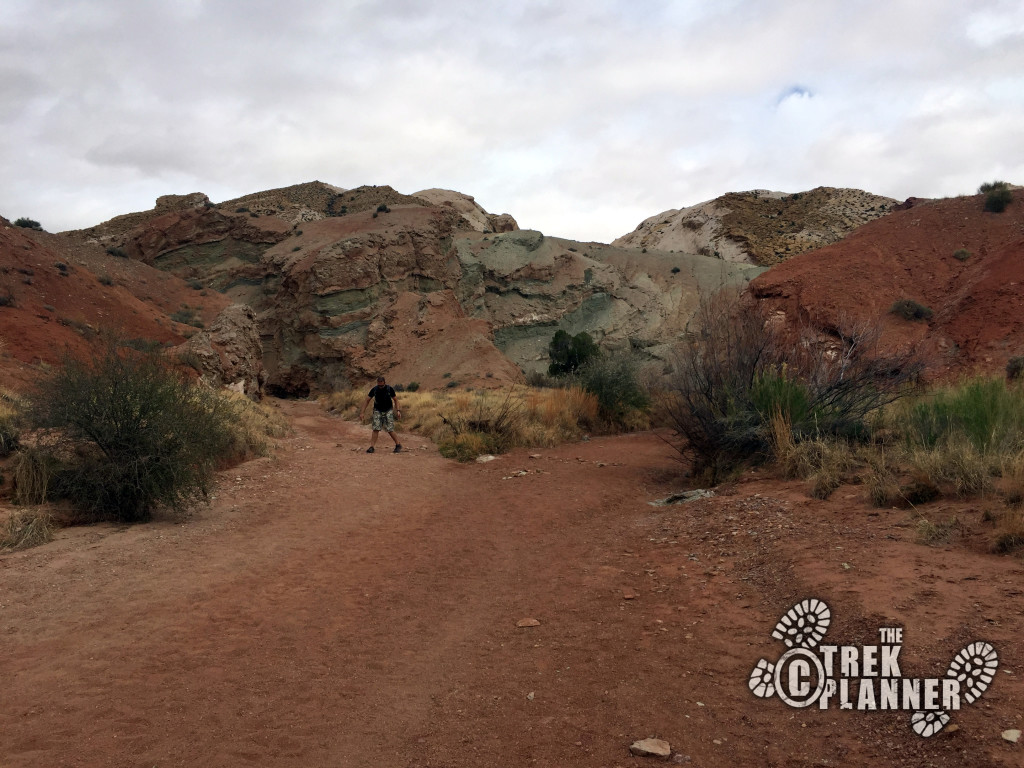 Someone was nice enough to make the words "Ding" and "Dang" using rocks so you can know for sure which way to go.  If the rocks aren't there then just go down the right trail anyway.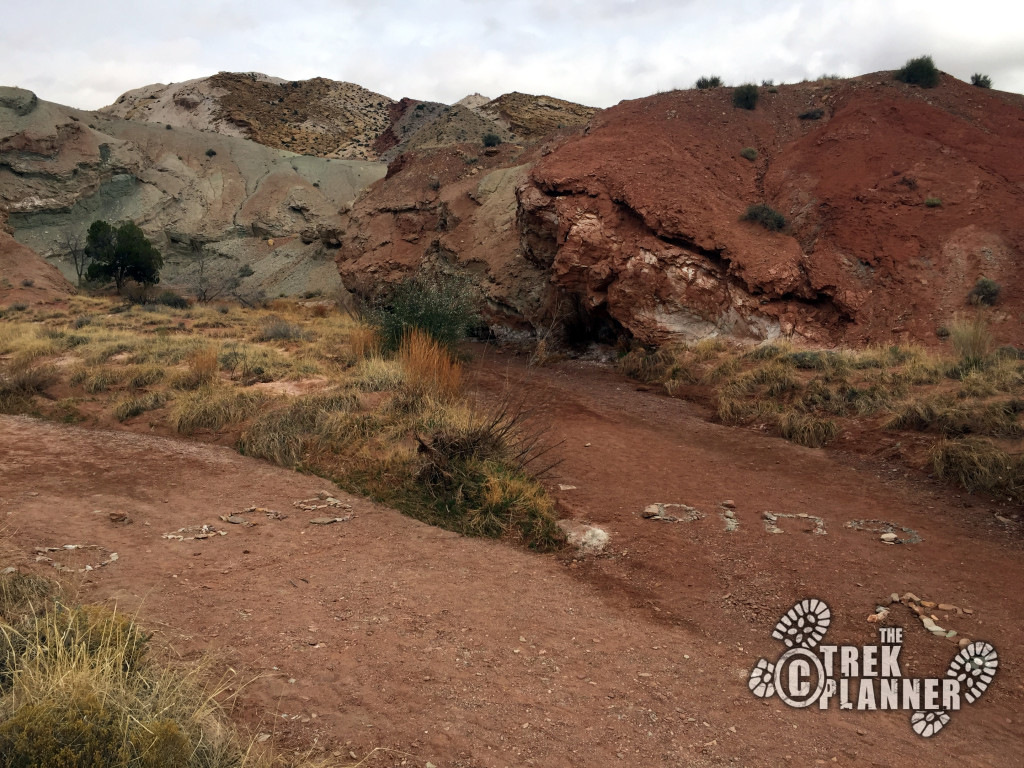 From this point you will wind around another 1/4 mile until you come to the mouth of Ding Canyon.




The beginning of Ding Canyon will be where both sides of the canyon meet at the bottom with a small gap.  While we found more than a dozen vehicles at the trailhead we encountered only a few small groups of people on the trail.  We also encountered a girl who was hiking by herself.  She seemed very capable but it isn't smart at all to hike alone through these slot canyons.  Oh well I guess…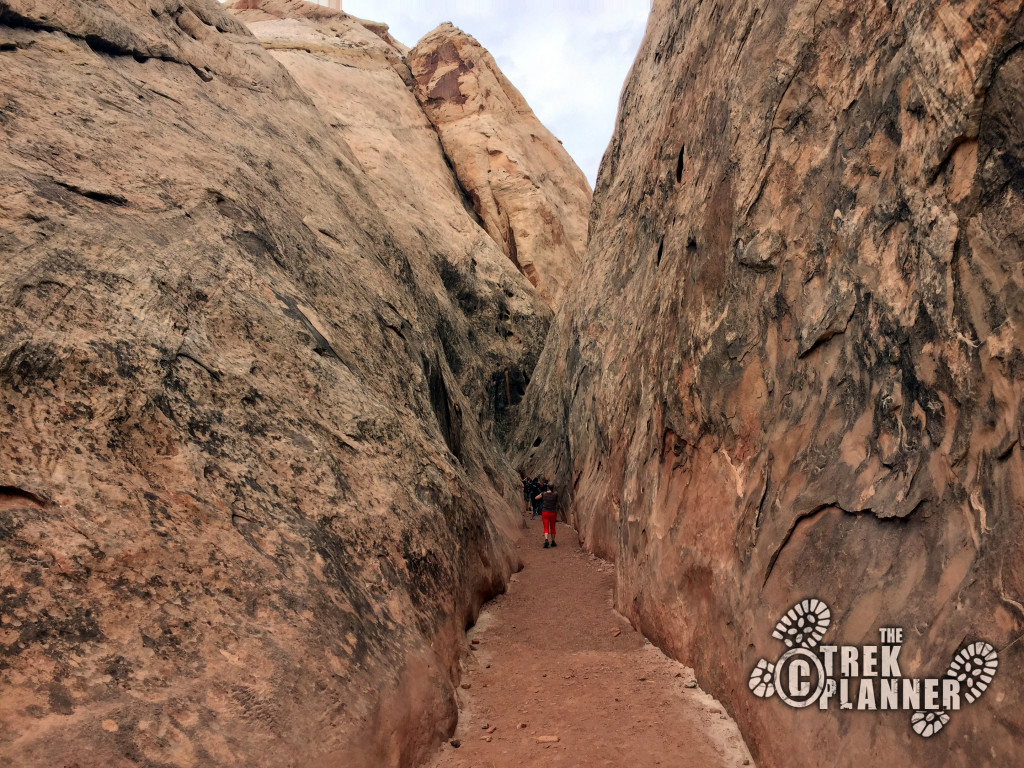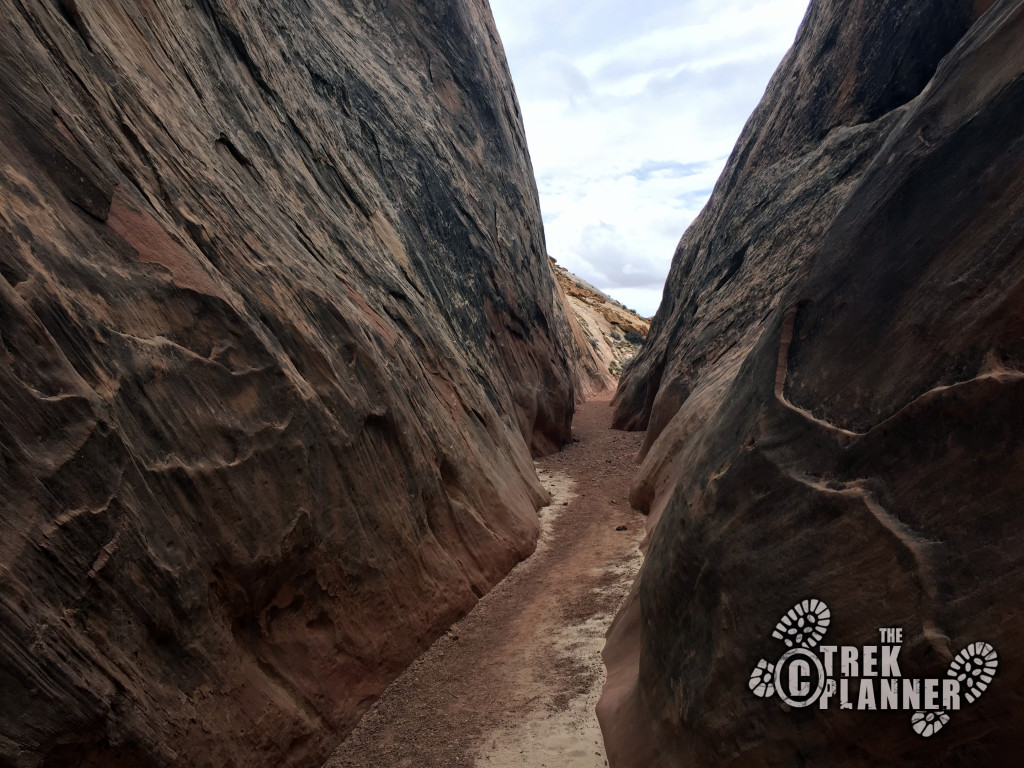 You will be hiking for a little ways through this tight corridor but it isn't uncomfortably narrow.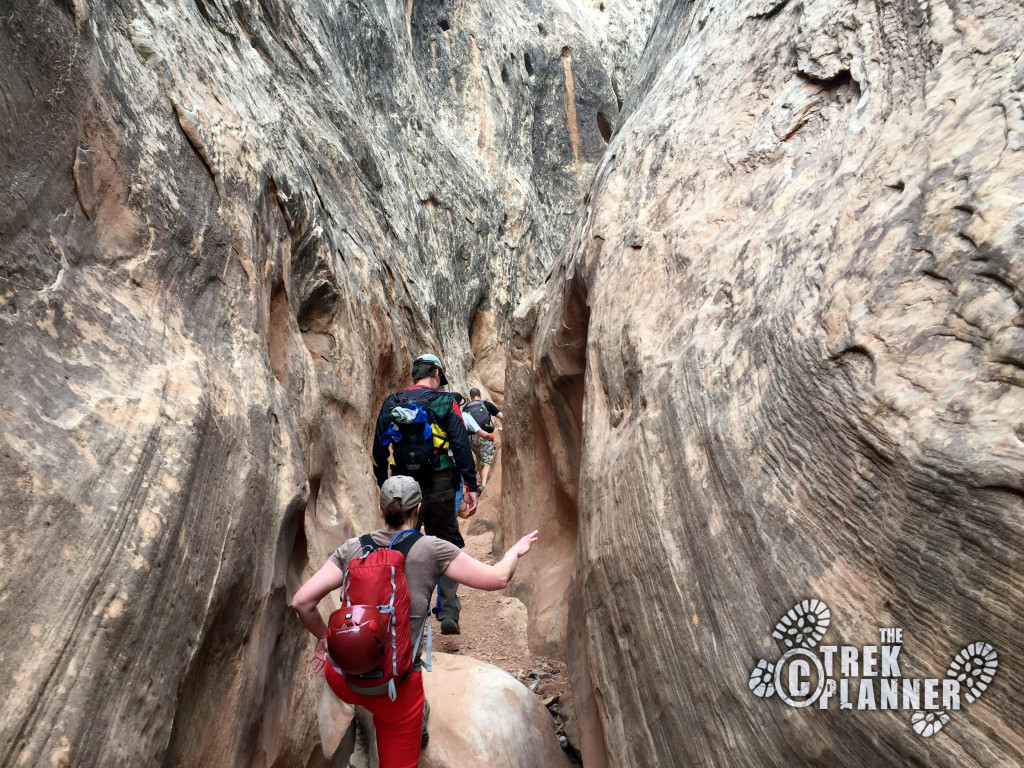 We were surprised when we found this pot hole filled with milky brown water.  Some of us skirted this water part by going up on the steeper left hand side which you can see my brother and Hawkeye-TP doing in the picture below.  It was pretty steep and if you don't trust the grip on your shoes you may however feel more comfortable if you just walk through this part.  It was about waist deep.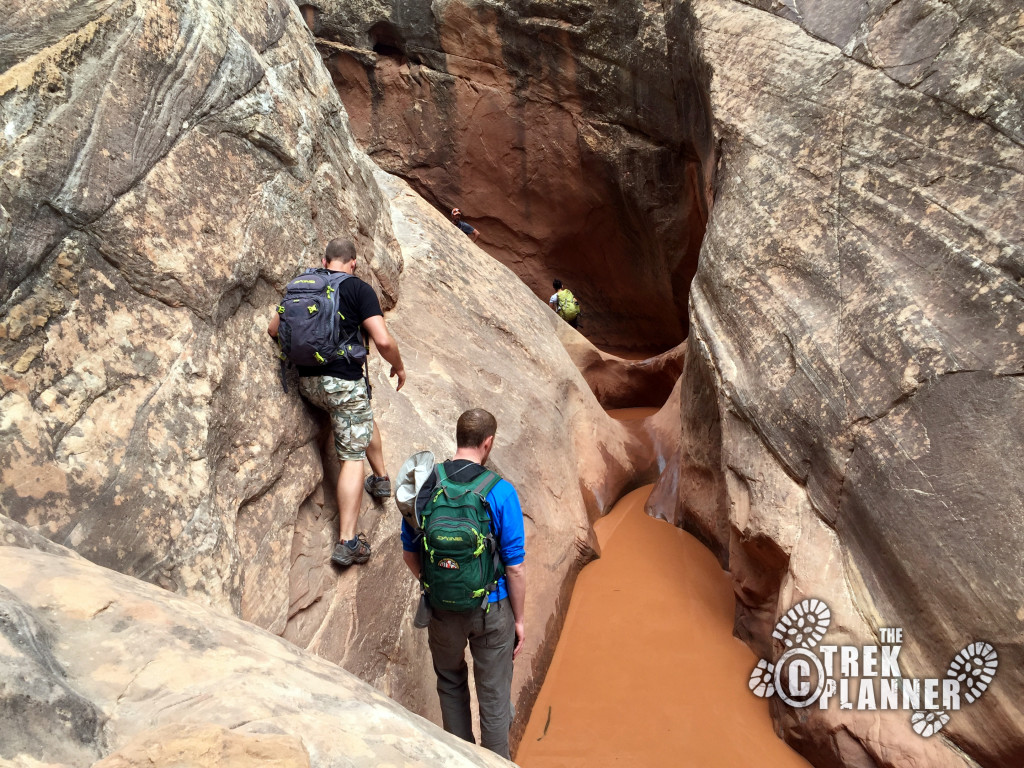 The canyon will eventually open up somewhat and offer incredible views.  There were so many different styles of beautiful sandstone that it was almost impossible at times to focus on the immediate trail in front of us – I kept tripping because I was looking up and not down!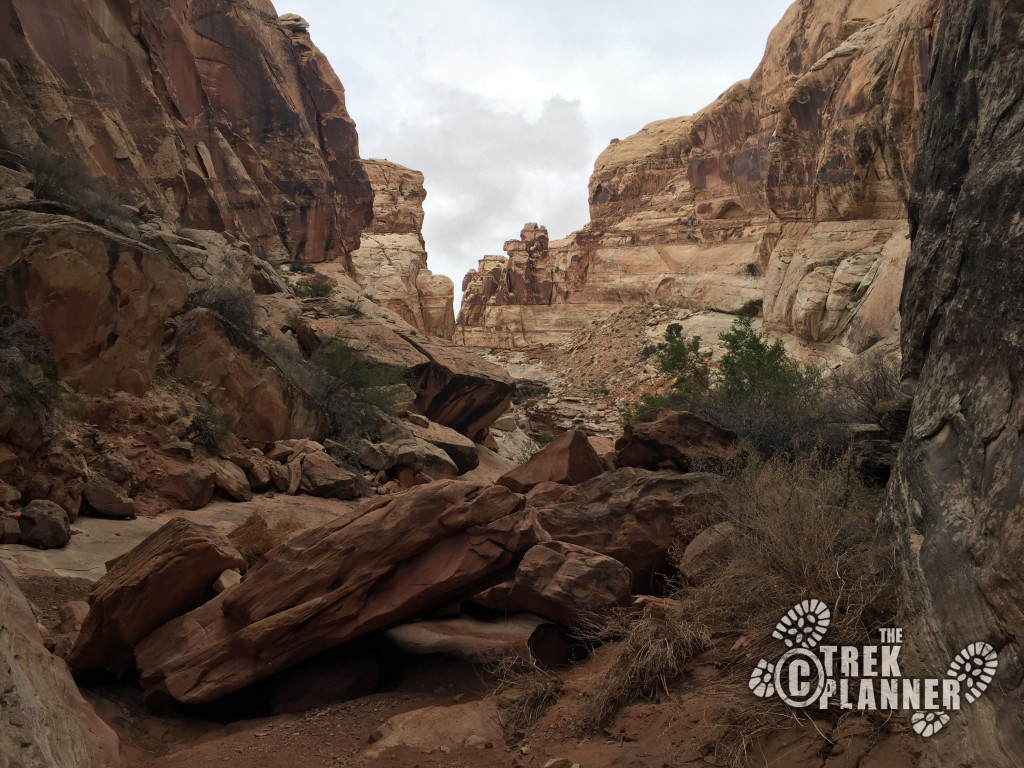 We found this really cool picture of several pot holes and we had to climb in!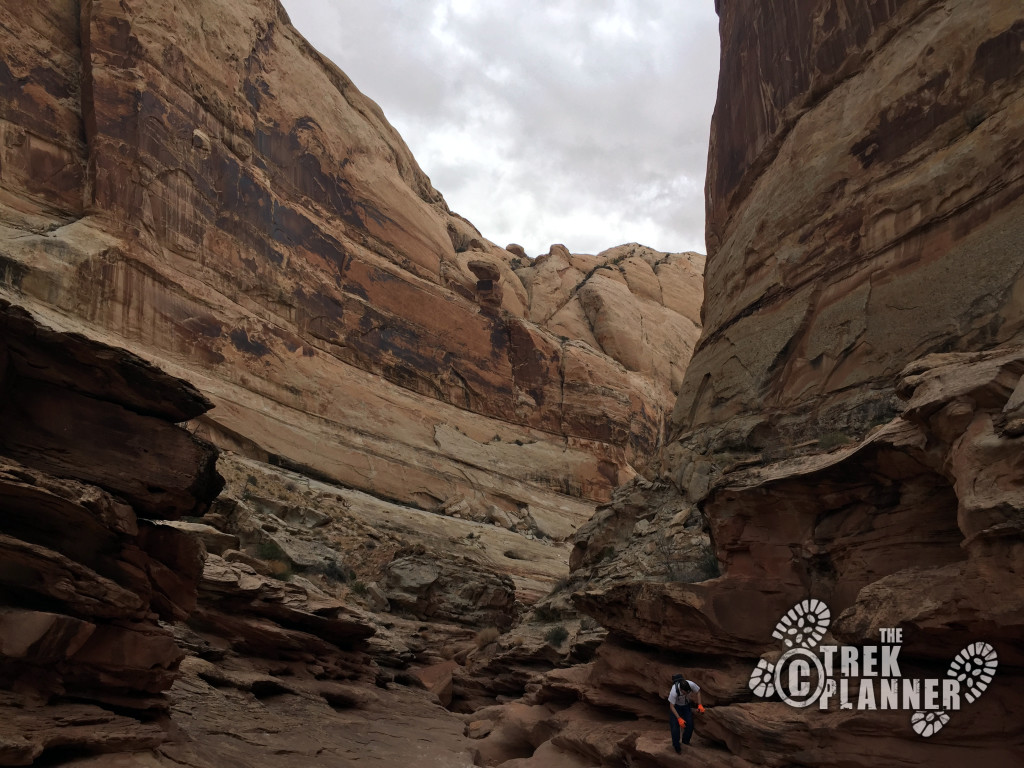 Like I mentioned before.  This canyon is really cool and I enjoyed the vastly different rocks around every corner.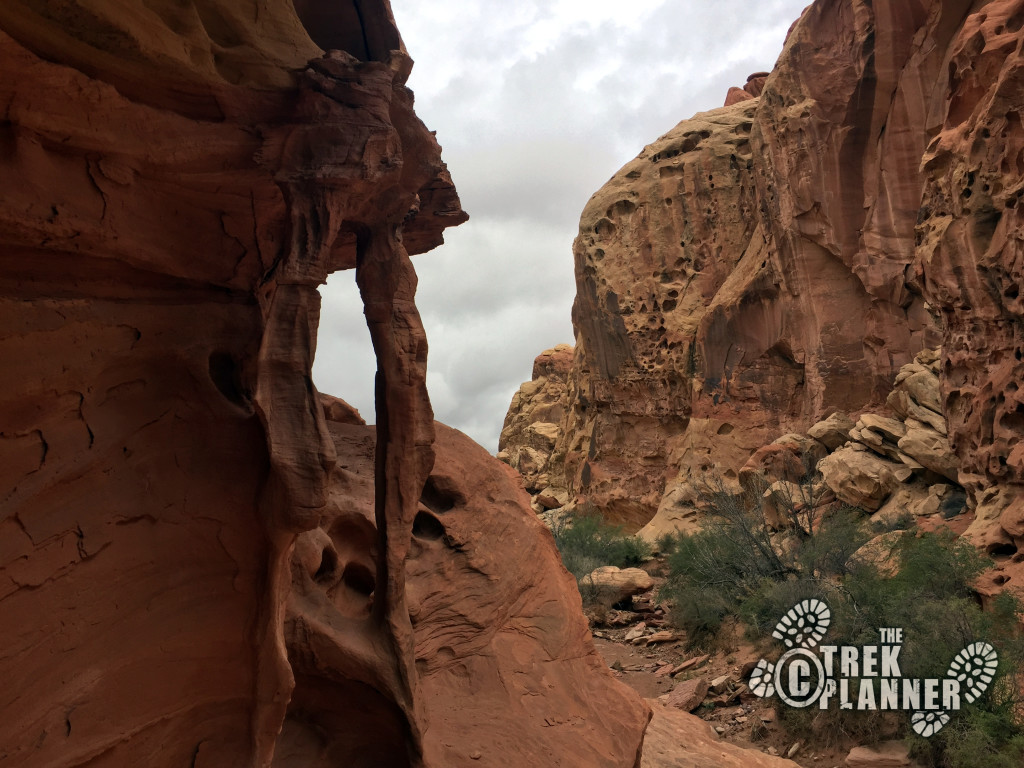 Eventually, you will come to the open "desert area"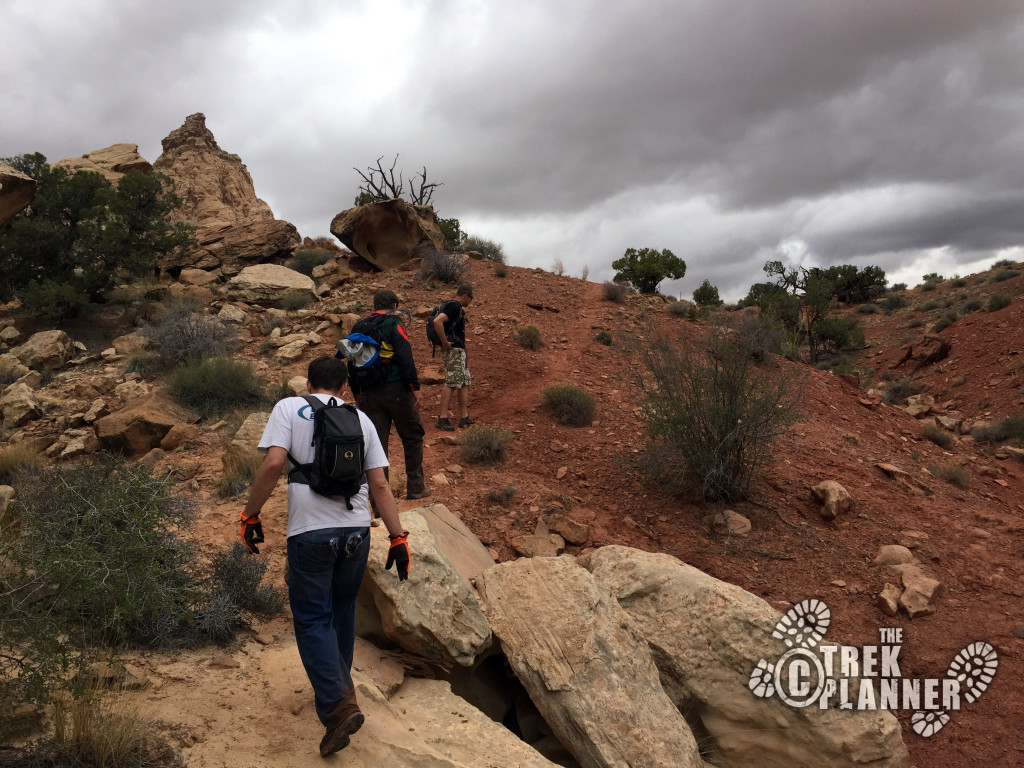 You can see the people hiking in the distance.  This desert area wasn't all that long and it was really cool to see a very different area before entering back into a slot canyon.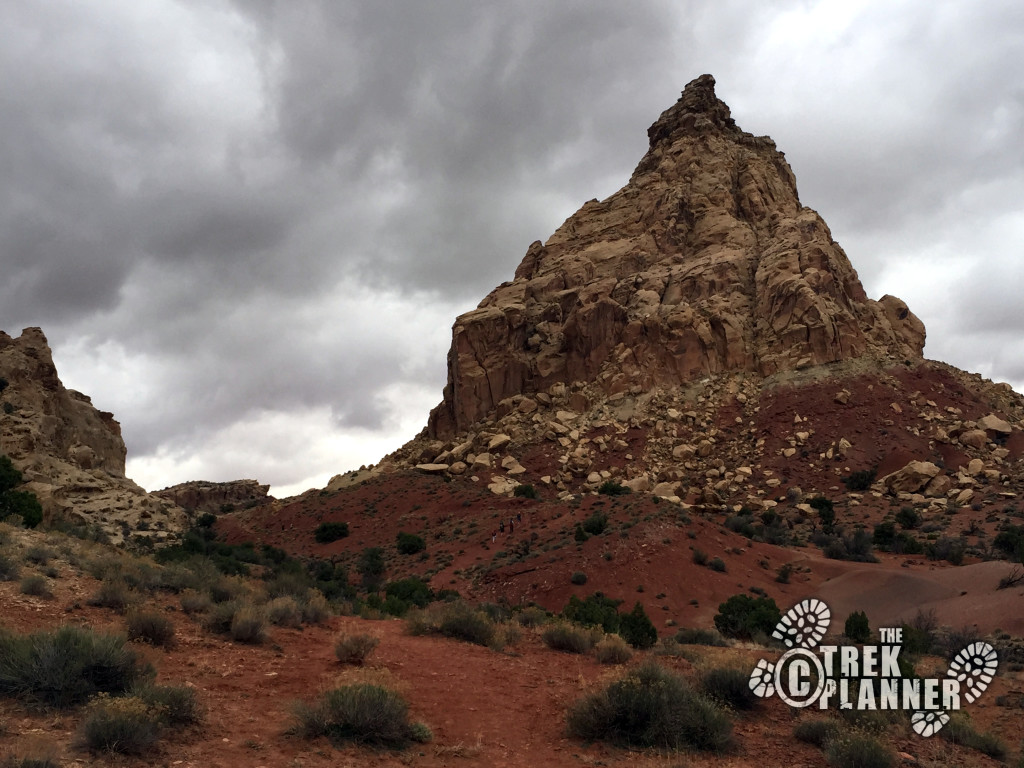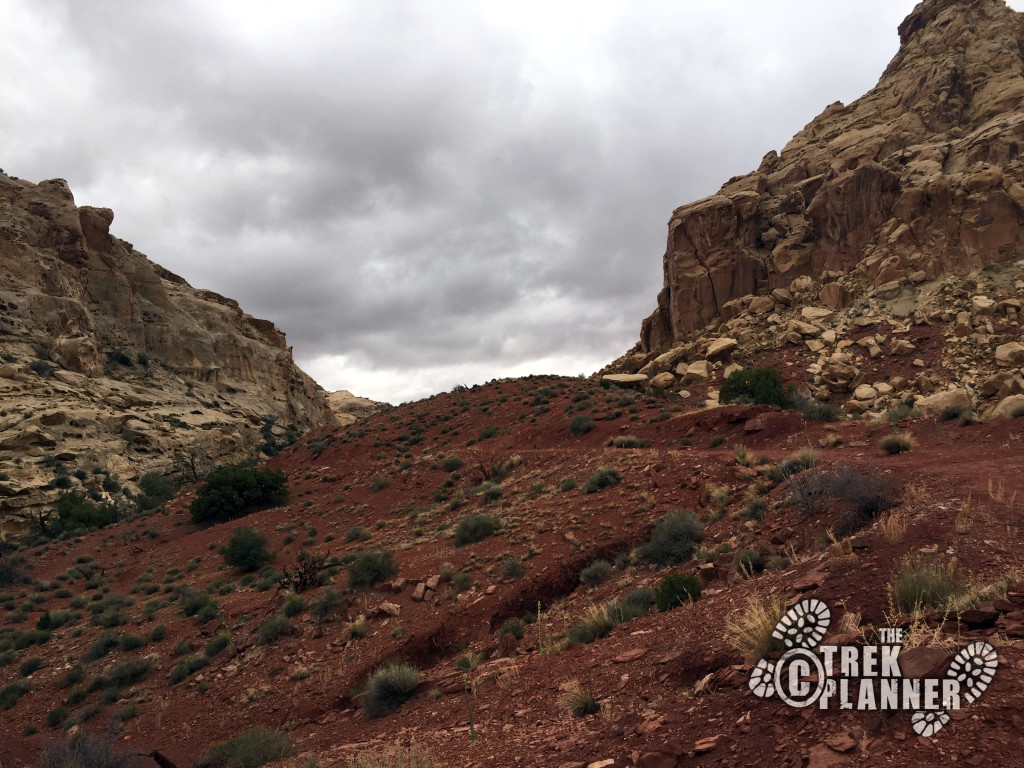 You will circle around the "desert area" until you come to the back side of Dang Canyon.  The trail to Dang Canyon was clear and heavily traveled.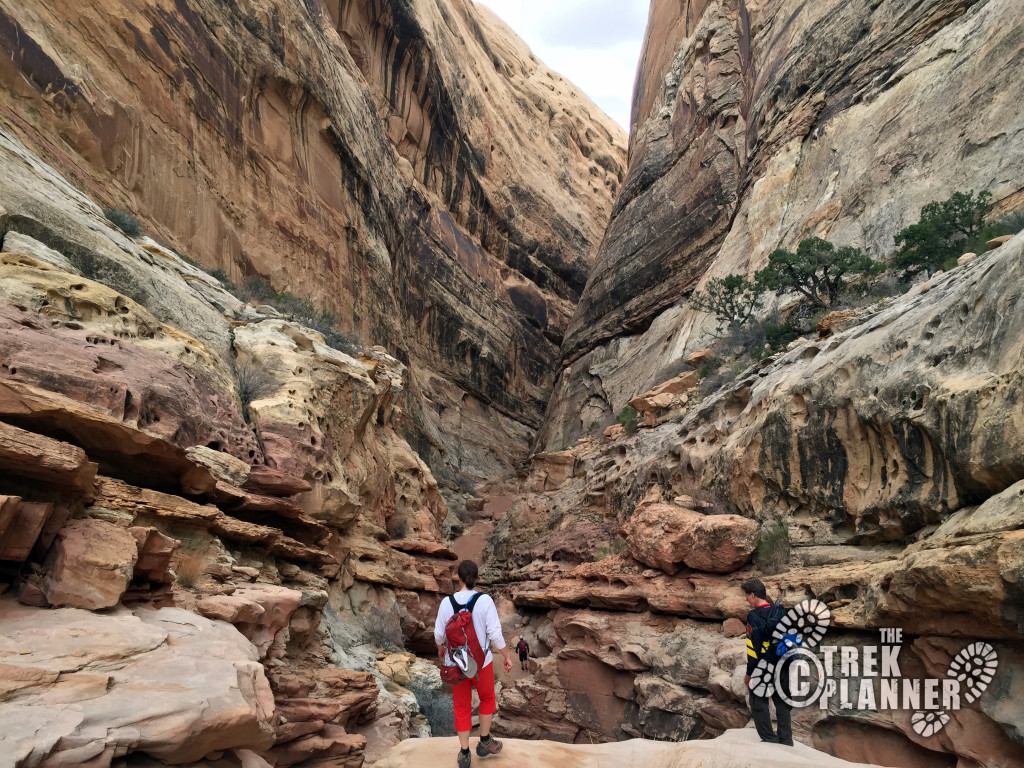 Dang Canyon is the more technical of the two.  There were more areas where we were sliding down rocks and trying to find the best ways down.  It wasn't hard by any means but it required a little more thought in how we hiked.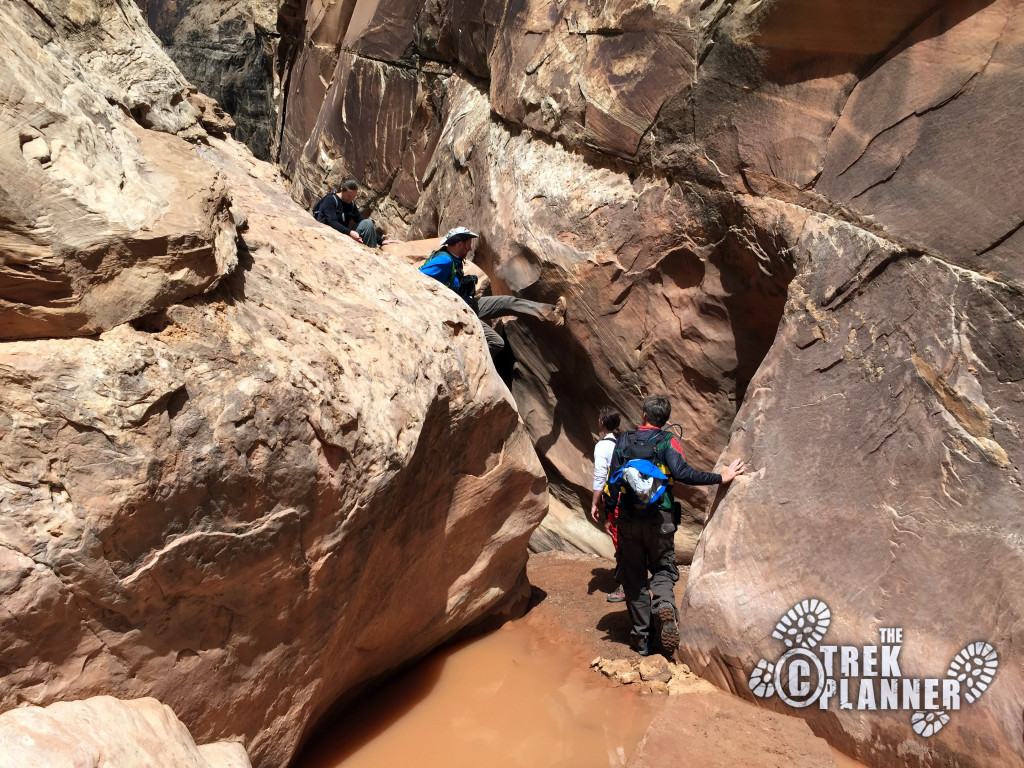 Someone left a rope for us to use.  Make sure you inspect it before you use it!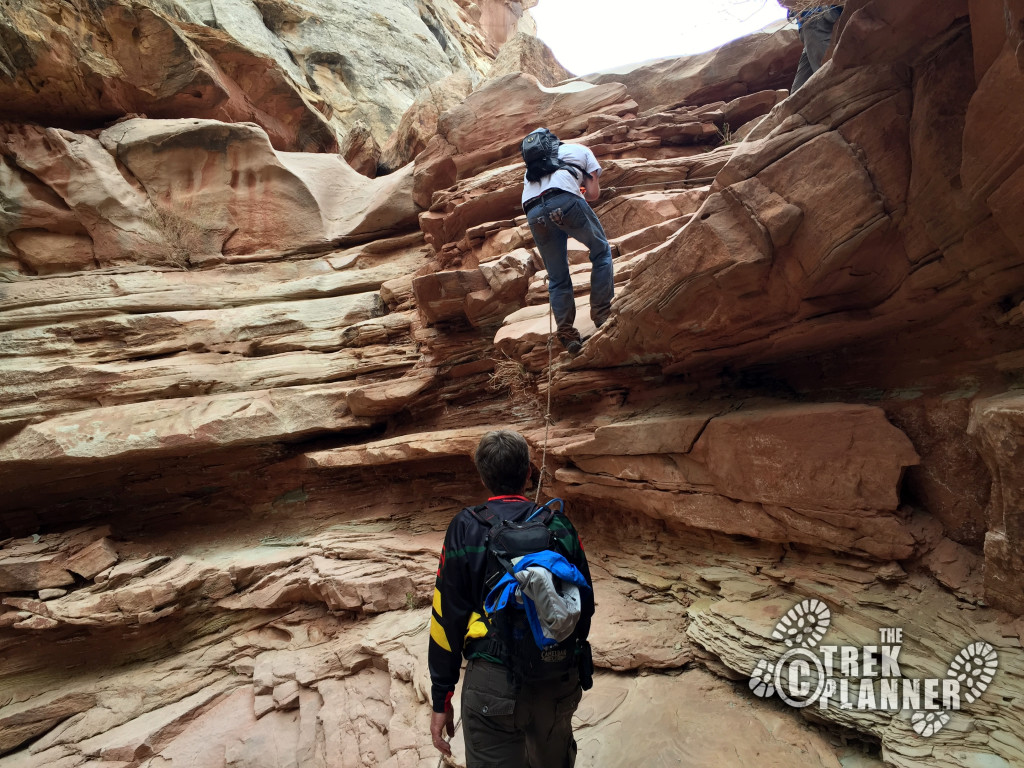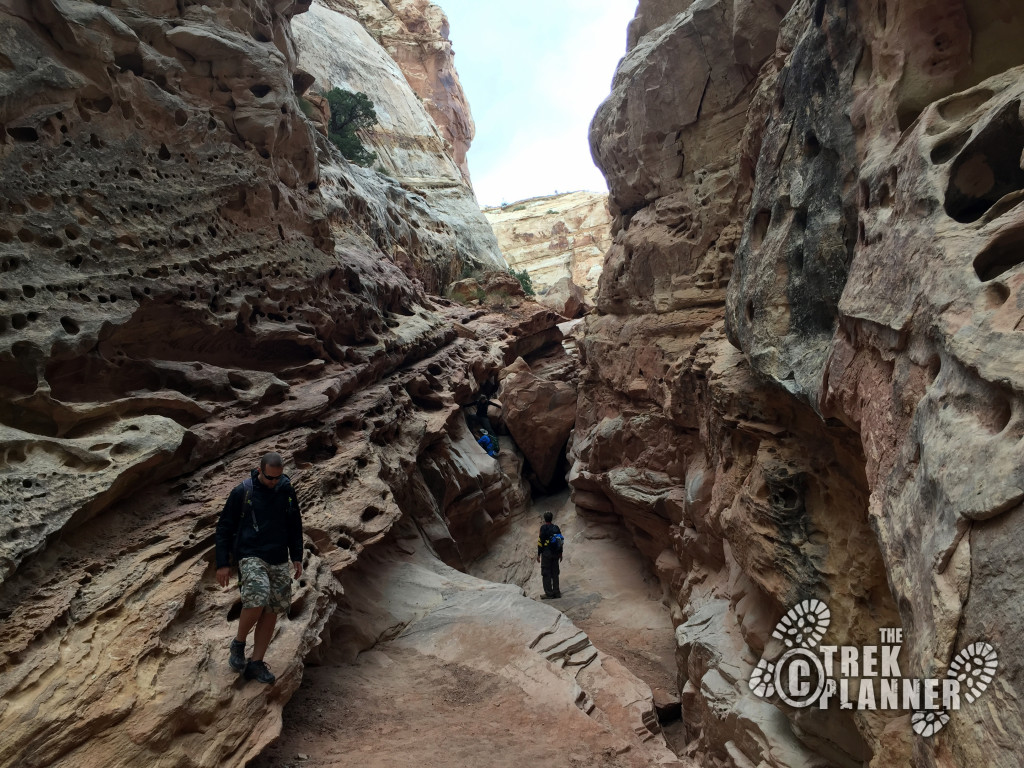 The canyon will eventually narrow down and you will come to another water area.  Well, there may or may not be much water here but we encountered some water which required us getting wet up to our waists.  There wasn't a way to get around the water.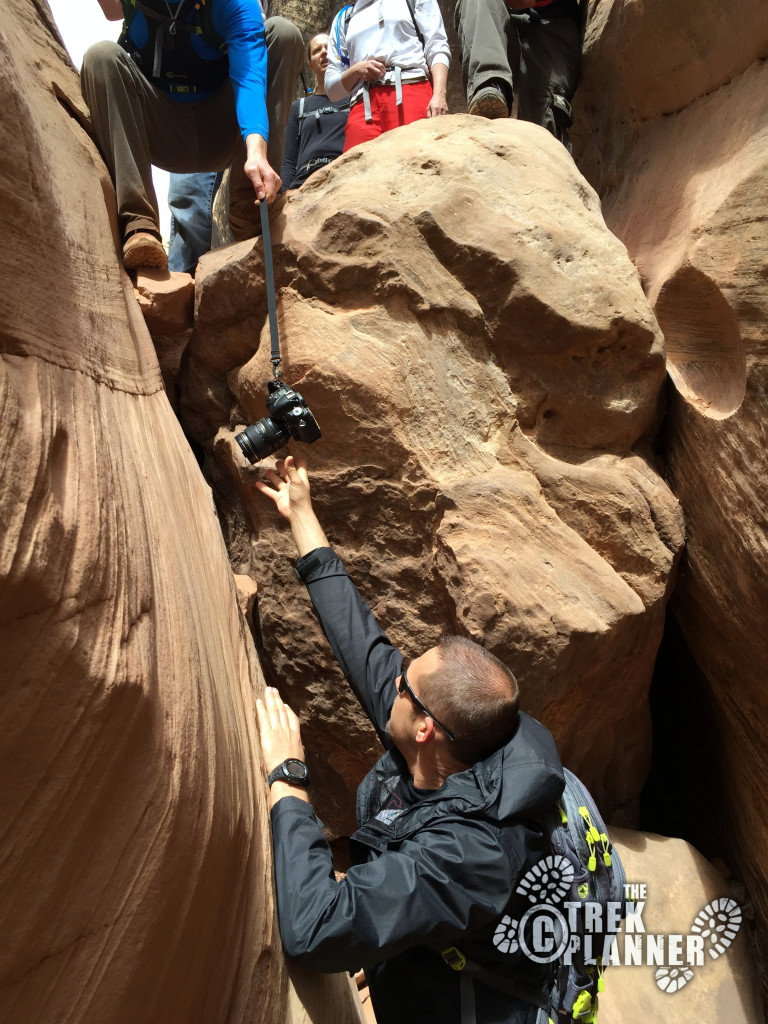 After we got out of the water we came to another area full of water where we had to stem across it or walk through it.  It was about a 60+ foot stem or walk through the water.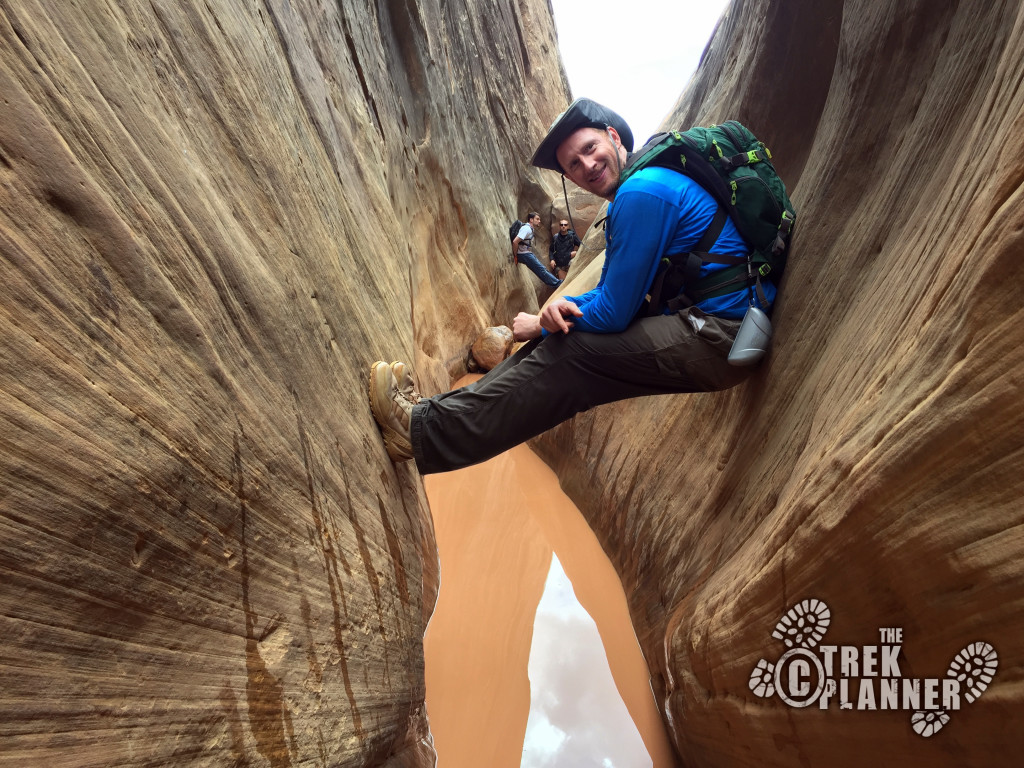 The canyon narrows down a little bit more and then it will open up right at the end.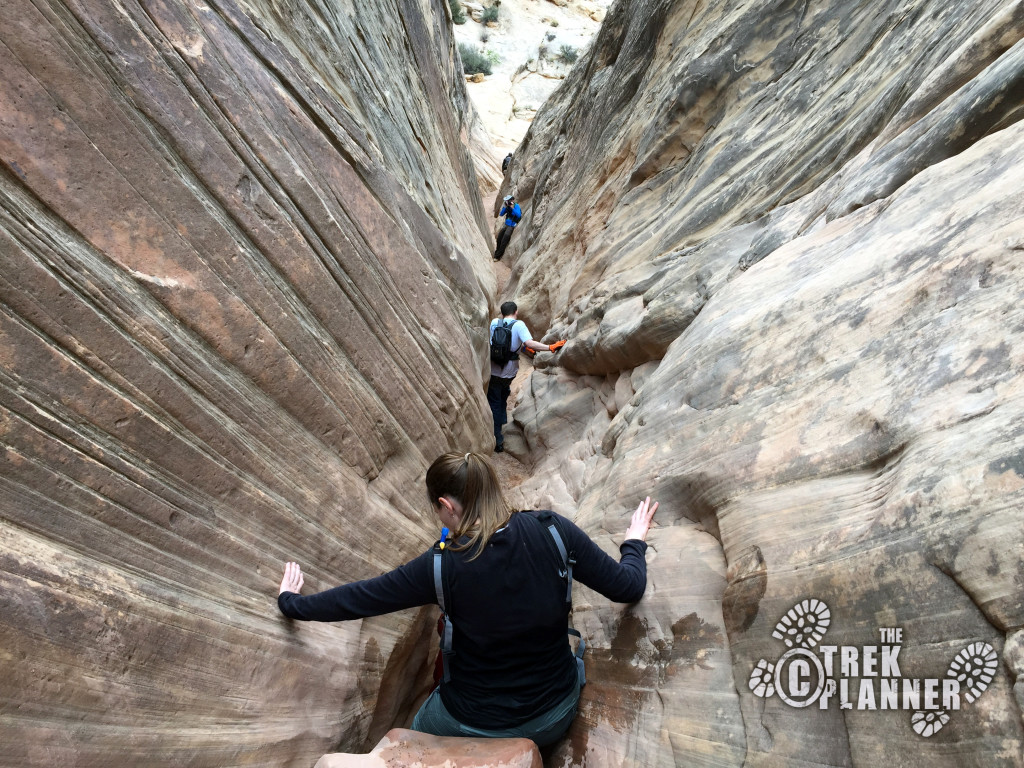 The fun in Dang canyon will soon come to an end and you will now need to walk back to the fork in the trail again.  You will follow another wash back to the fork.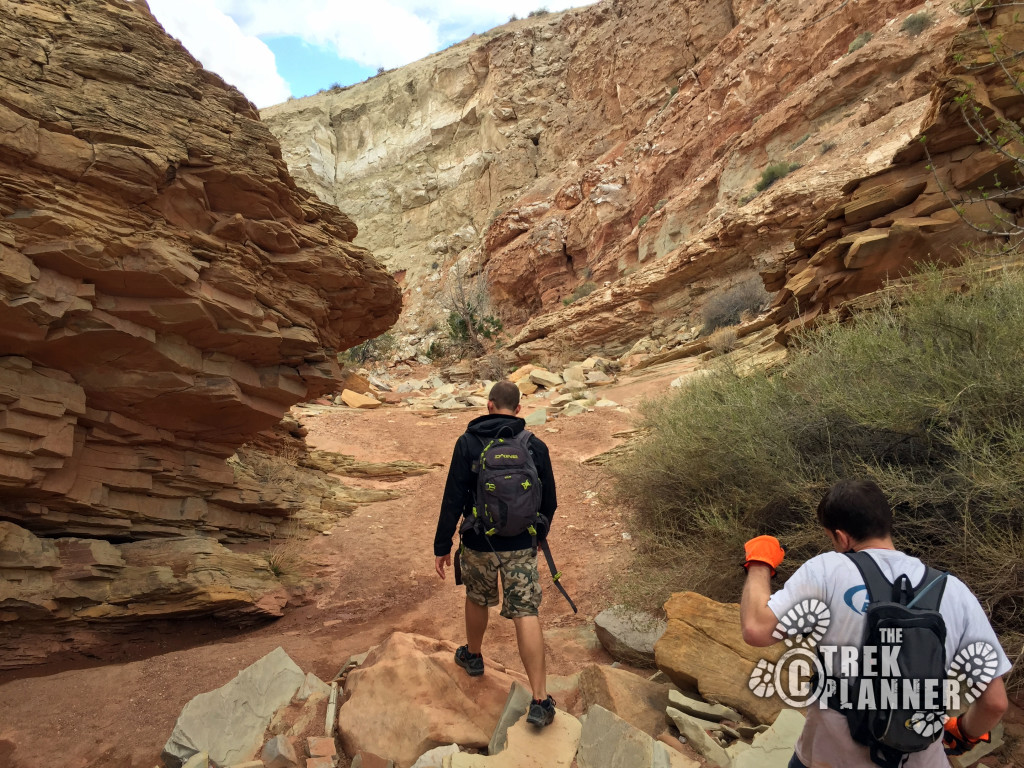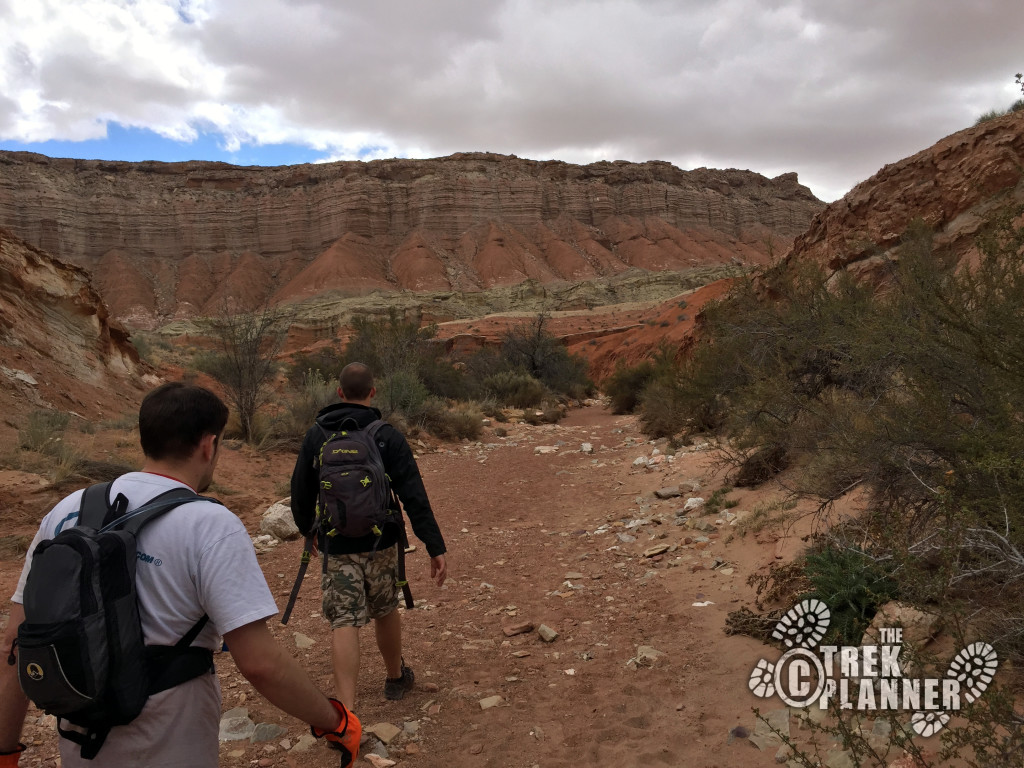 We were pretty tired by this point and were wondering how much farther it was to the cars…it is more than 1 1/4 mile back to the parking lot from the exit of Dang Canyon.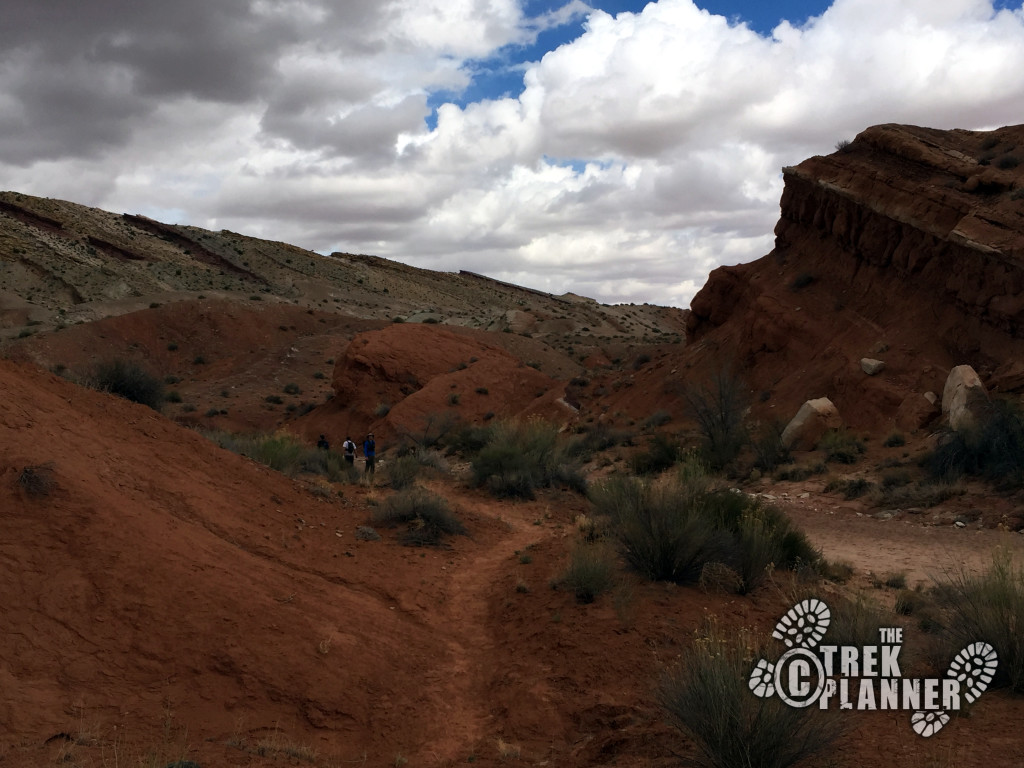 We found this lizard waiting for the sun to come out.
The Return:
Ding & Dang Canyons are setup as a loop so you will start and end in the same location.
Personal Thoughts:
I really liked these two canyons and was glad to have the chance to hike them. When I come back to Goblin Valley I think I will hike Ding & Dang canyons instead of Little Wild Horse even though LWH is still a fun hike, I really liked the technical hiking of Ding & Dang more.