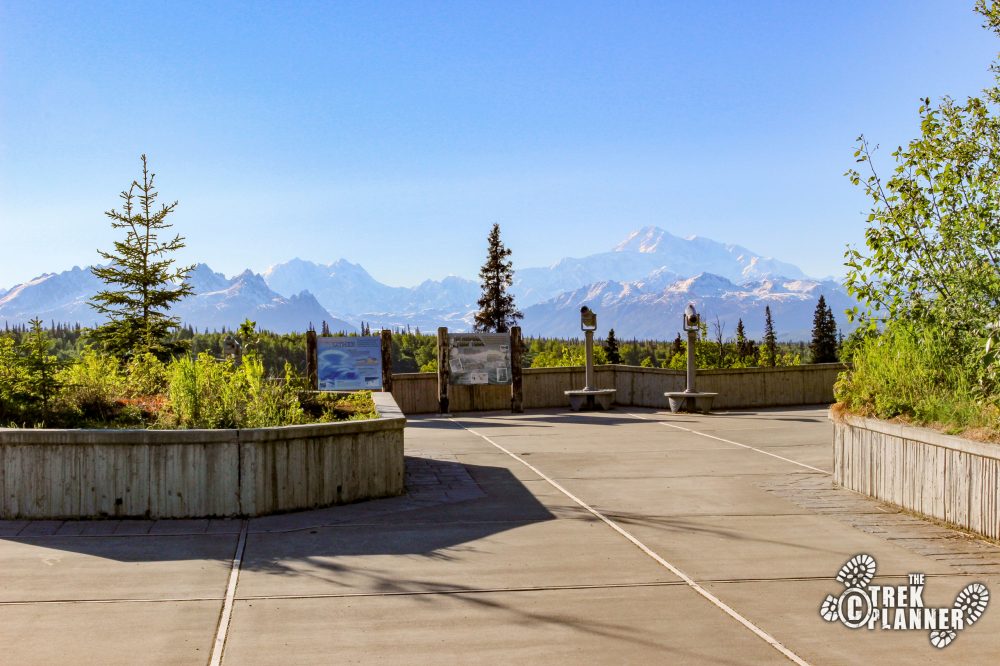 Overview
From Anchorage - milepost 134.8
From Fairbanks - milepost 227.2
It is located just north of the Mt. McKinley Princess Lodge
One of the most dramatic views of Denali and surrounding mountains
Drinking fountain available in summer only
Spring, summer, fall.
The viewpoint is closed during winter months.
Open all day - year round
Concrete path to the lower viewpoint. The upper viewpoint is accessible by a gravel trail.
9 campsites
$15 per site
15 day limit
GPS Coordinates:
Denali Viewpoint South: 62.59257, -150.23902
Trail Map
Driving Directions
The Trail:
Note: The viewpoint is closed in the winter months.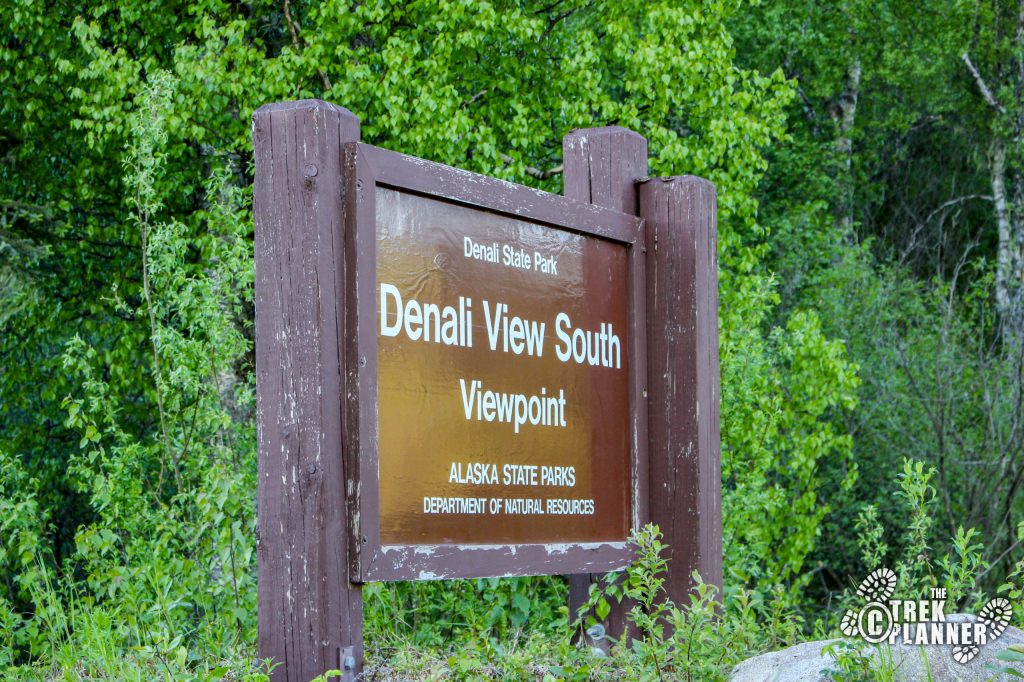 Every time I drive the George Parks Highway to Anchorage I stop at the Denali Viewpoint South.  In my opinion, this viewpoint offers one of the best and dramatic views of Denali.  On a clear day the view is absolutely amazing and worth a stop every time.
Seeing all 20,310 feet of Denali is a special experience.  I visited once last summer when there was a bus load of about 50 people getting off to see the viewpoint.  It was the busiest I have seen it but it was interesting to witness that people were quiet and even whispering.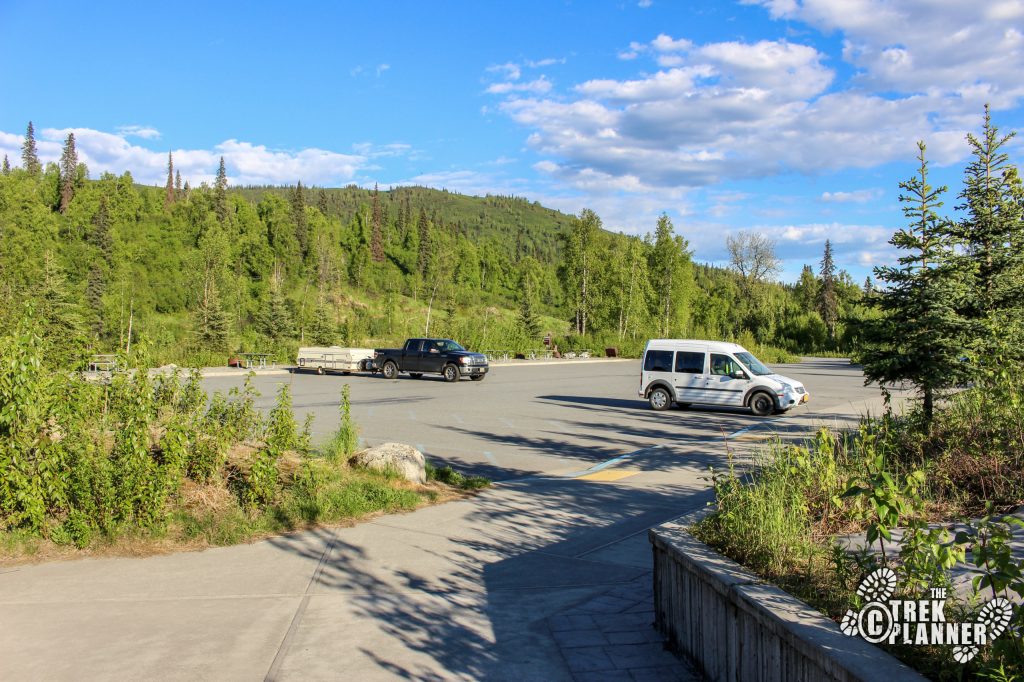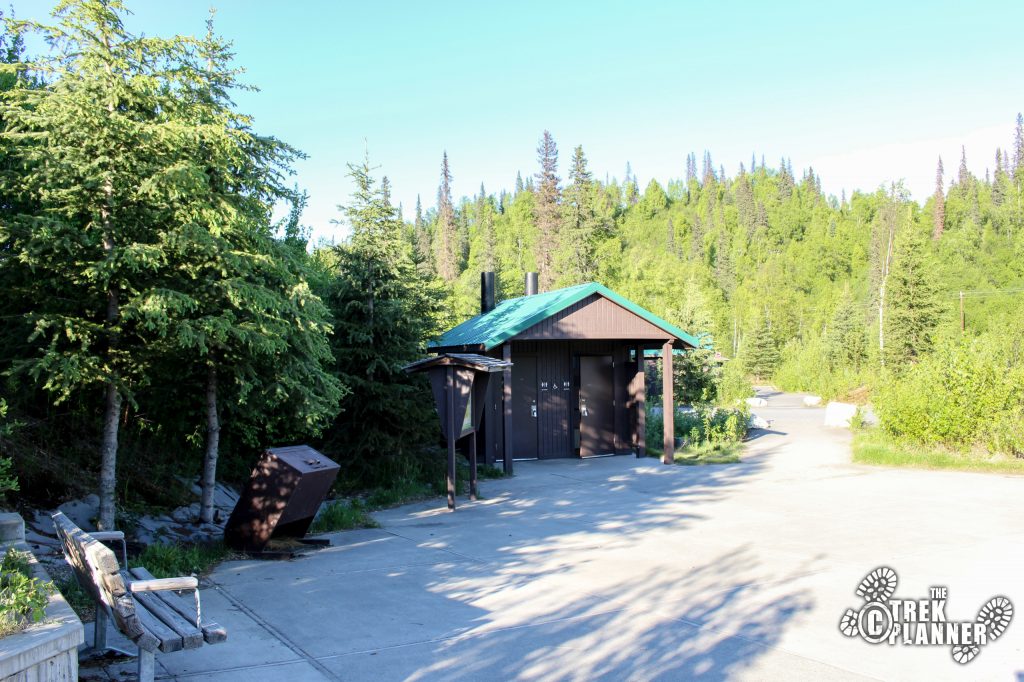 This viewpoint is part of the Alaska State Parks system and has camping/RV sites, restrooms and picnic tables.
The walk from the parking lot to the lower viewpoint is less than a hundred feet and is all on concrete.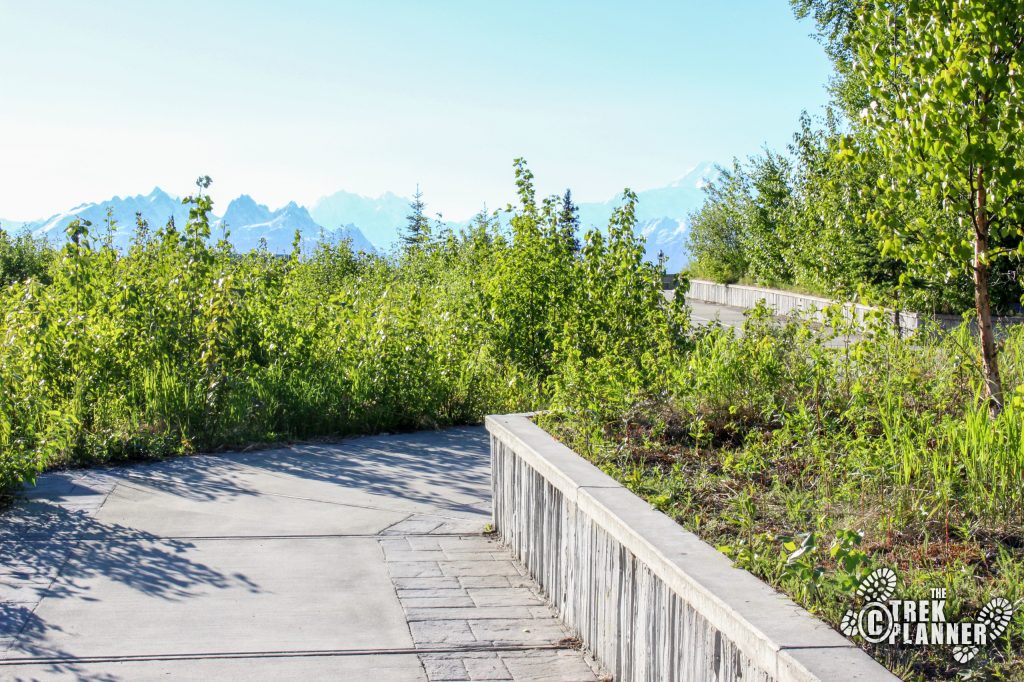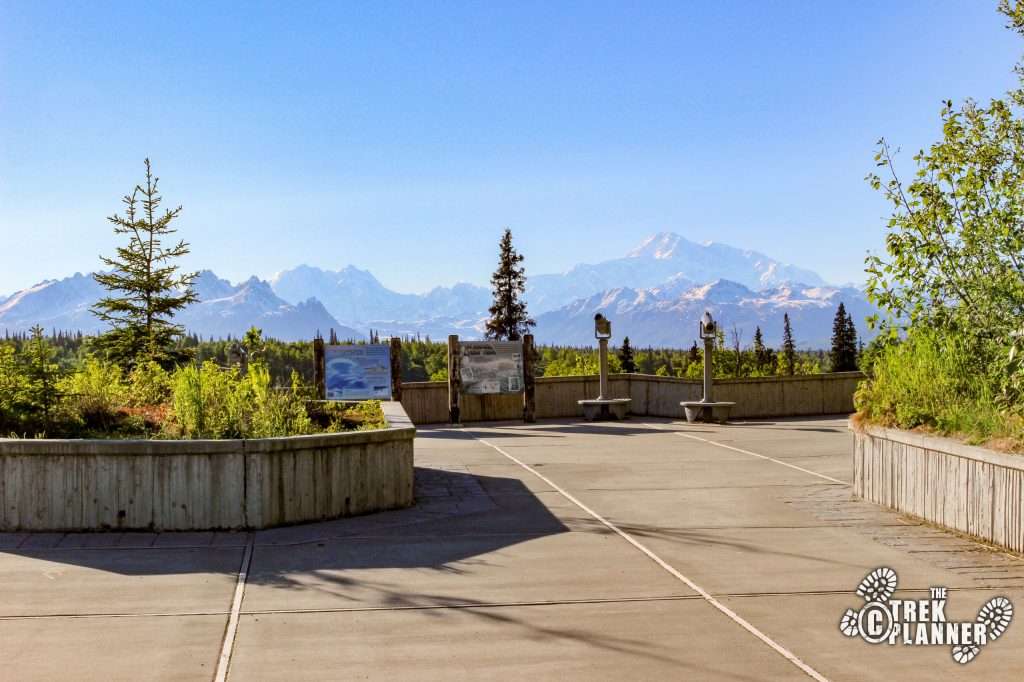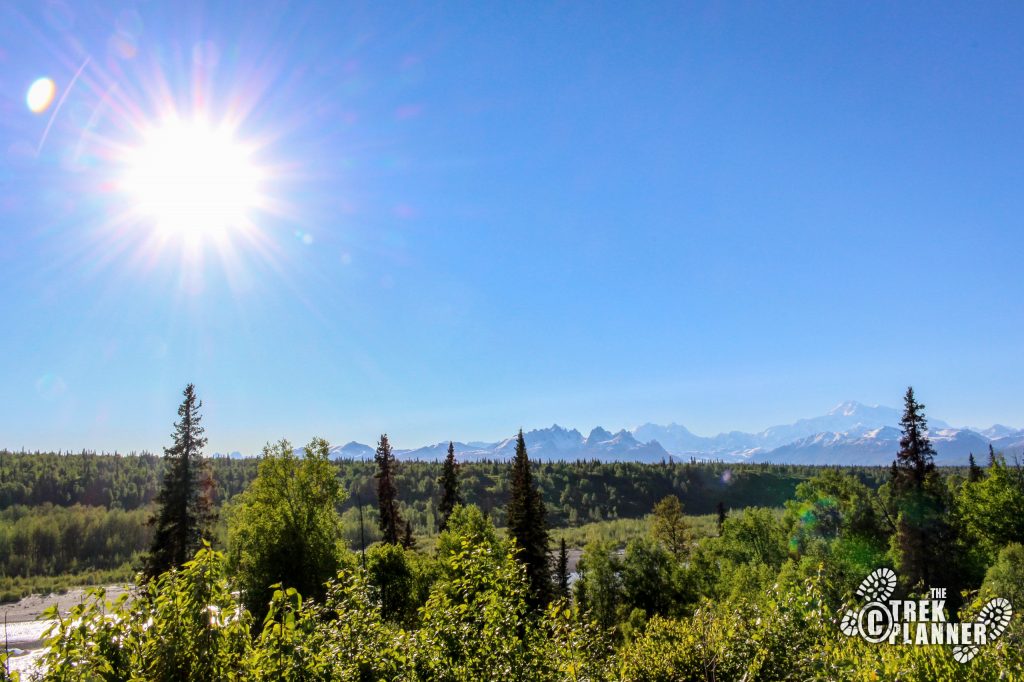 From the viewpoint you can see the Susitna River, Mt. Foraker, Mt. Hunter, Mt. Denali, Moose's Tooth and more!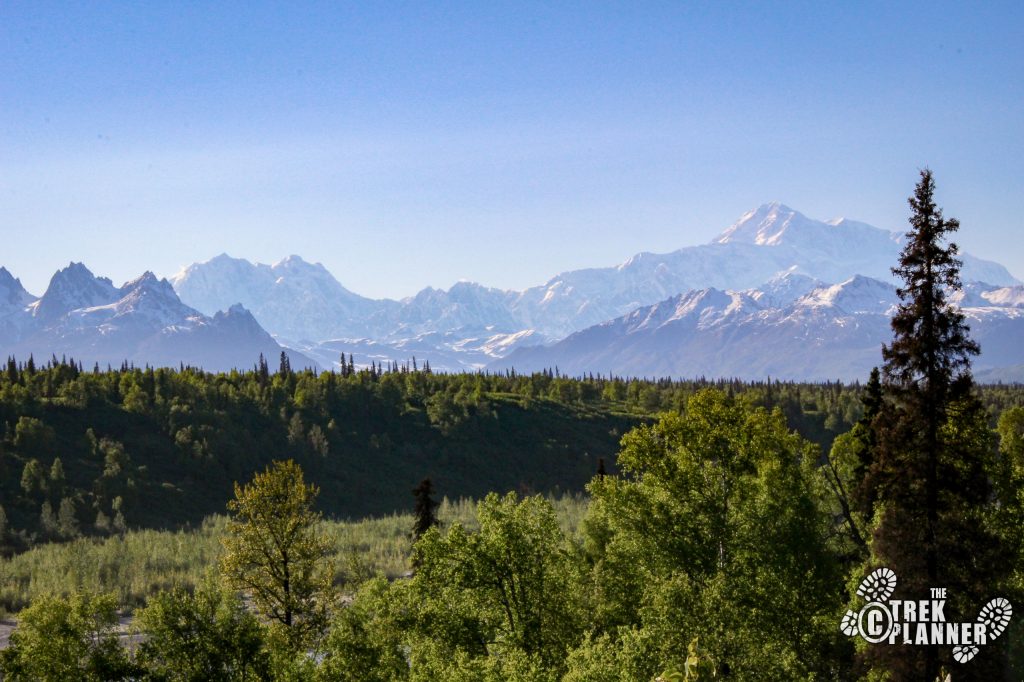 If you want to get an even better view of the Susitna River and Denali, hike the short trail to your right.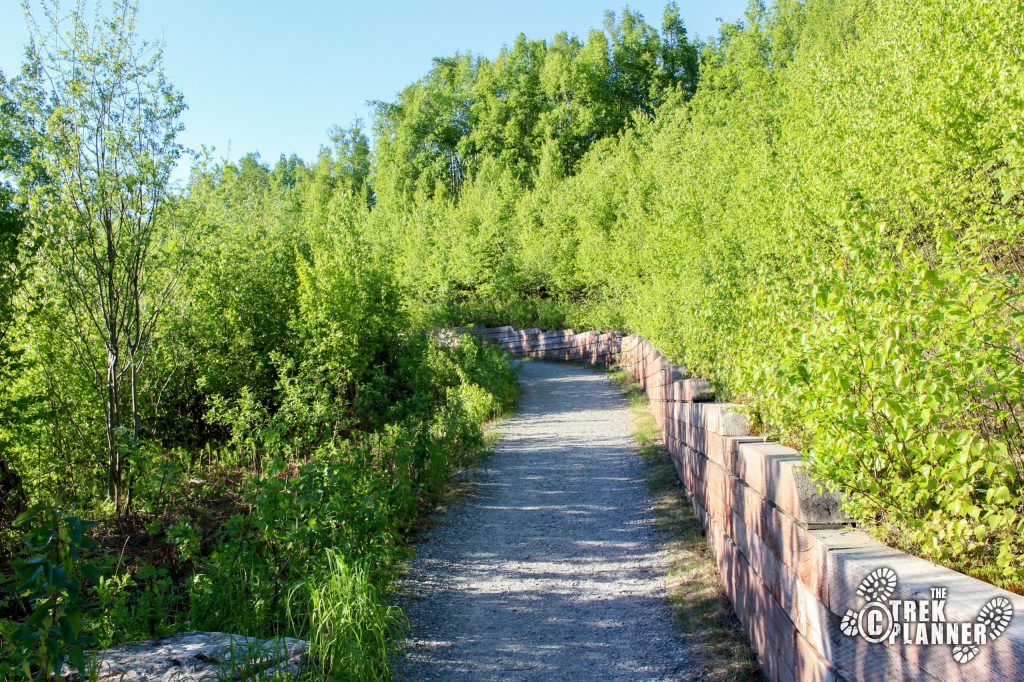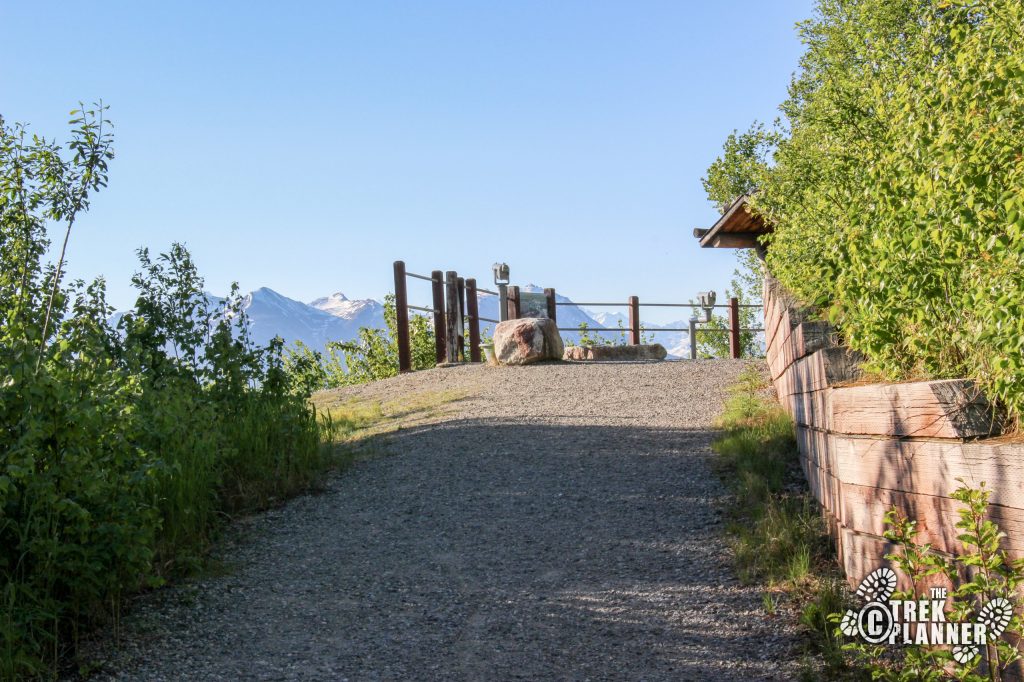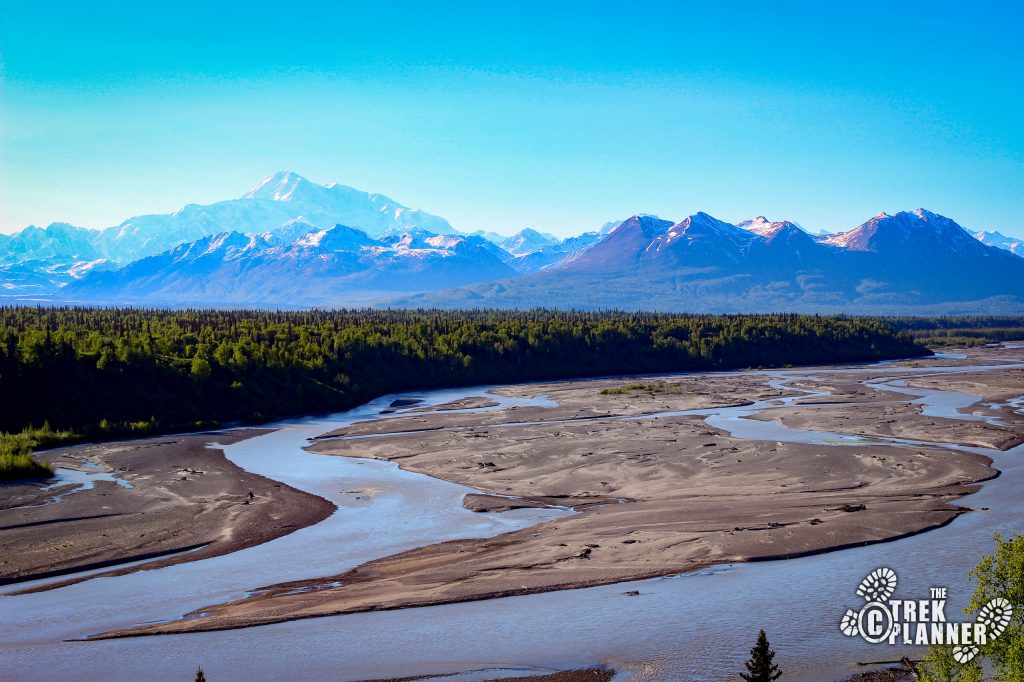 Not many people hike up to the upper viewpoint so you may have it all to yourself.
Personal Thoughts:
Make the stop and visit this viewpoint!  On a clear day, you would be crazy to skip over this stop.