Review
Dakine Heli-Pro DLX 20L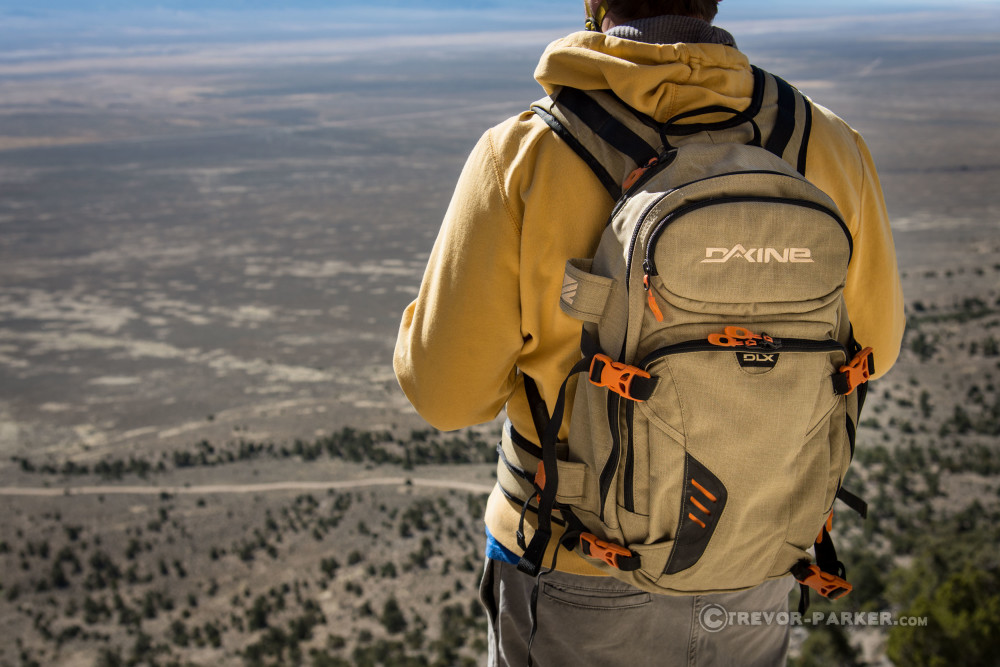 Several of us in our group have the same backpacks, which comes as  no surprise because once one of us buys a new piece of gear and brings it on an outing we all seem to congregate towards it and test it out for ourselves.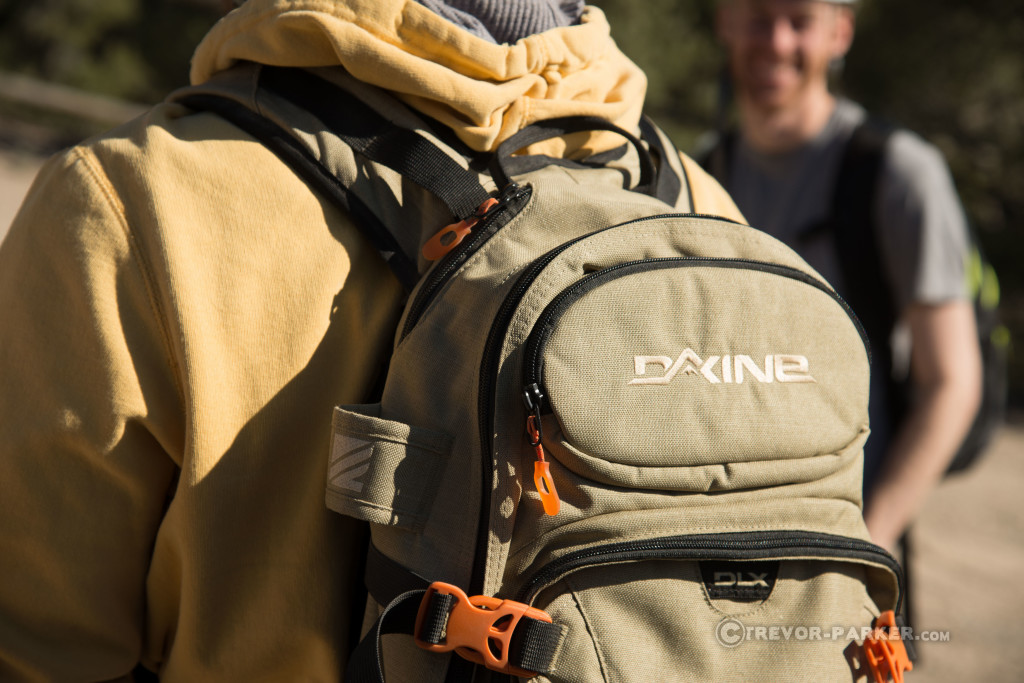 I bought the Dakine Heli-Pro DLX backpack with the intent of using it underground in mines and caves.  I need a decent size bag that can hold all my gear and food for about 8-12 hours of exploring.  This isn't the largest bag and I wouldn't recommend it for more than a day pack but it has held out incredibly well underground (and I also use it as my carry-on if I'm travelling).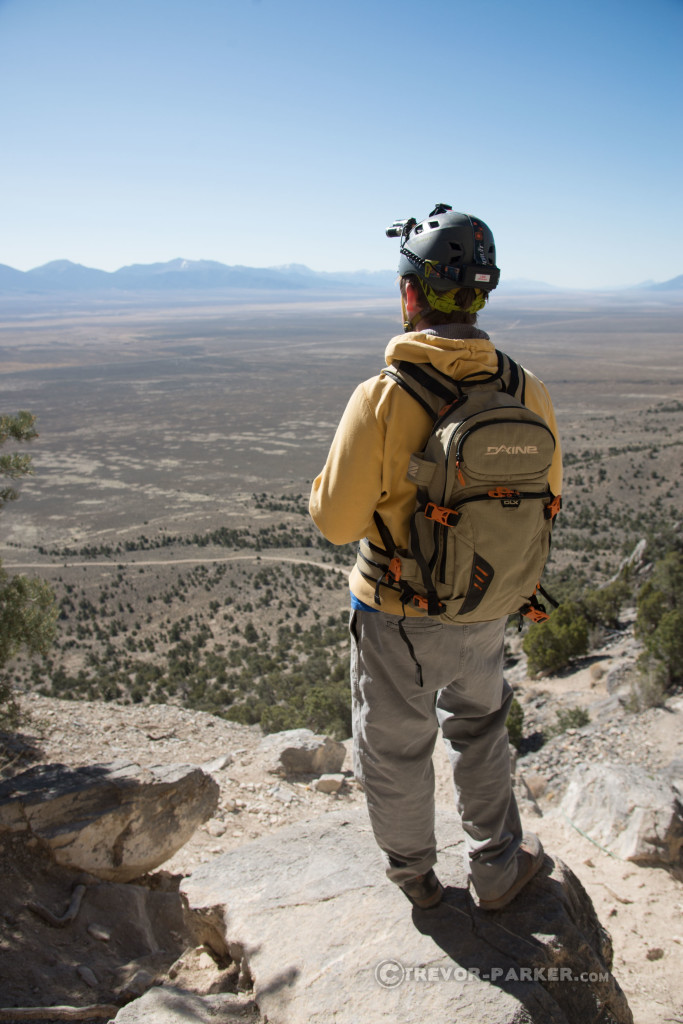 When The Trek Planner visited Goshute Cave in Nevada, this was the bag I was using.  I will tell you everything I was carrying on the inside:  8 spare AA batteries, my handheld flashlight, a 2 liter water bladder, 6 clif bars, 6-bags of energy chews, some candy, a sandwich, sunglasses, a jacket and a sweater (it's the yellow sweater I was wearing in the above picture).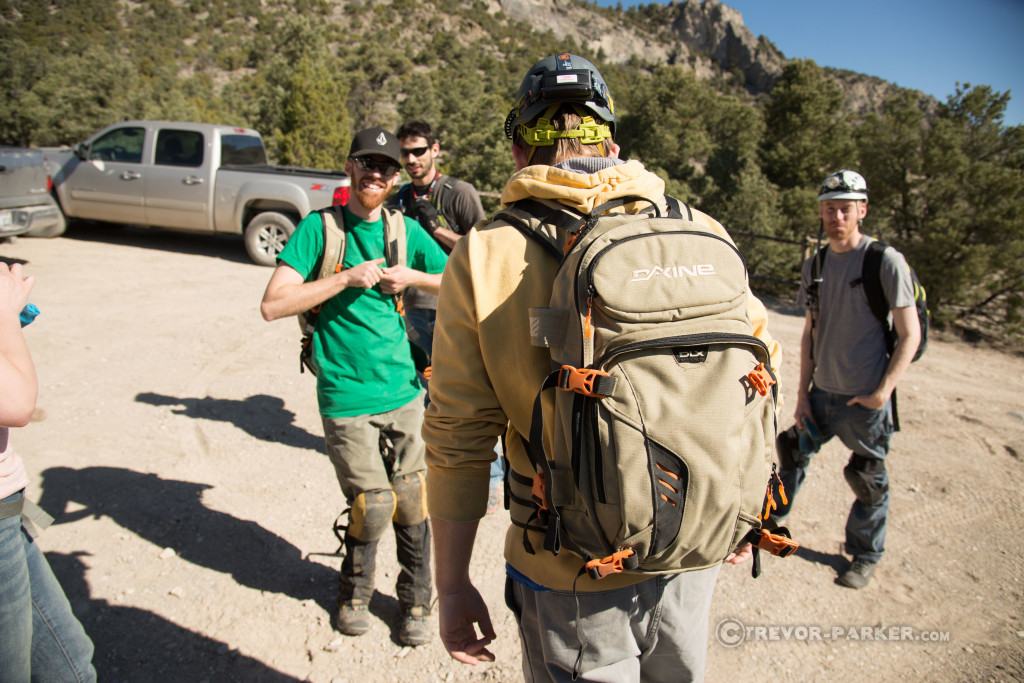 The Heli-Pro DLX has three compartments on the bag (the large main compartment holds a two liter water bladder perfectly) the medium sized compartment is big enough to hold food, gloves and other small gear, and the smaller compartment which is located on the top with the "Dakine" logo is a sunglasses or goggles case.  There is also a pocket on the waist which is small enough to hold your keys, small camera and other things you need close to you.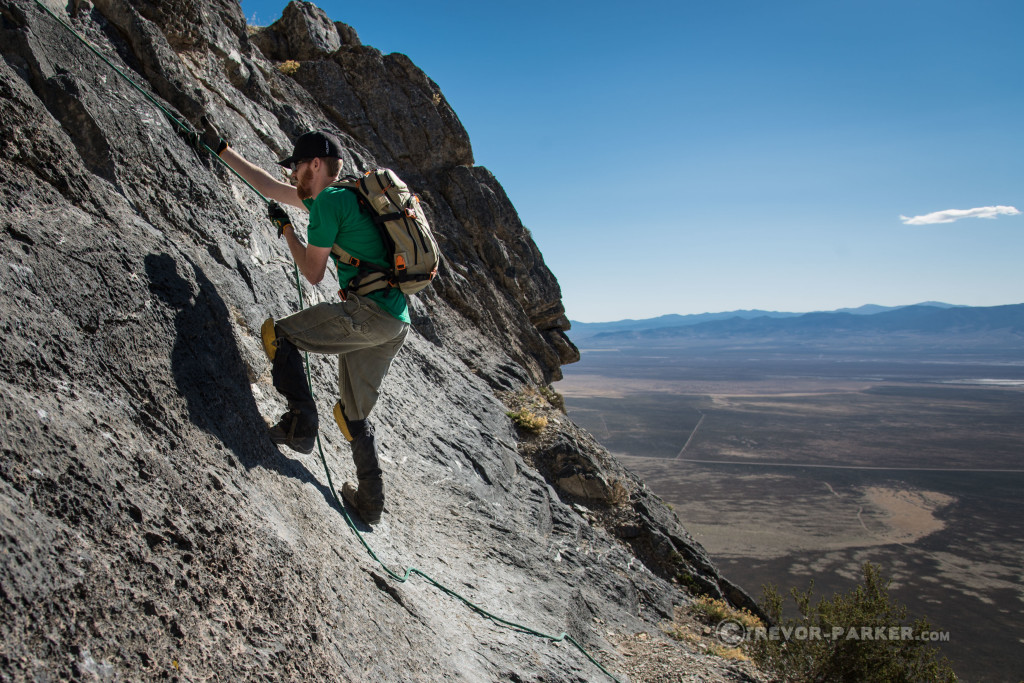 There are lots of straps and clips so you can carry your skis or snowboard.  Honestly, I have yet to use my bag for skiing or snowboarding but I find use for those straps anyway I can.
One of the best features on the bag is the protected shoulder sleeve for water access.  This protection is crucial for exploring mines and caves as it protects the hose that goes to the water bladder in the pack.  I have used this bag in dozens of mines and caves already and have yet to get my hose dirty.
Dakine makes this in several colors and styles and even a women's specific DLX bag which is 18L in size.
Cost:
$70-100 depending on sales and retailer.
Positives
Perfectly sized for day use, protected shoulder sleeve for water hoses
Negatives
The buckles are a little tight