Review
Dakine Heli Pro 20L Backpack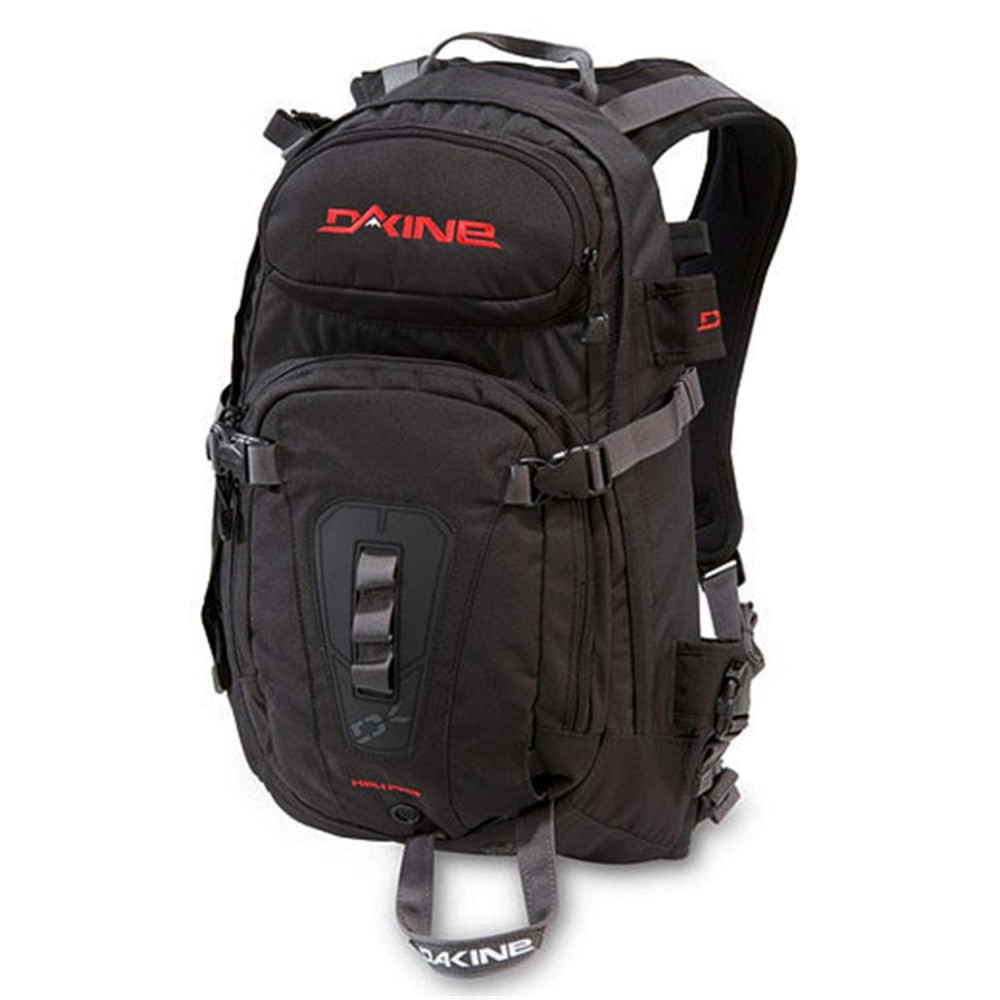 Introduction
Let me start off by saying that the purpose of this bag is for skiing and snowboarding.  Let me also say that I have not used this backpack for skiing or snowboarding.  In fact I use it for the opposite.  I use it underground in mines and for hiking, canyoneering and even for school.
It works perfect for hiking and exploring because it is light and holds just the right amount of gear for a 1 day trip.  Most importantly, it is compatible with a water bladder/hose (camelbak type) with a sleeve that goes all the way down the shoulder strap to keep water access at reach and protects the mouth piece from getting dirty.  This feature is more or less, why I bought the bag.
Features
It has several pockets, one of which is located on the waist and is waterproof.  I have yet to see just how waterproof it is but I always put my phone or camera in this pocket and it never gets wet.
There are straps and loops on the shoulder straps and also on the back of it so you can hook up some carabiners or other gear to the outside.
The fabric is thick.  I have taken my Heli Pro on many many hikes through Zion and Arches.  It has rubbed up against all the sandstone and dirt you could imagine and it still looks great!  I've had this bag for 6 years and it is now showing some slight damage…time to buy another one I guess!
Cost
It retails for around $80 and is a solid investment for a backpack.
Positives
Strong, durable backpack. Protected shoulder sleeve for the hose of your camelbak or platypus.
Negatives
Only 4 pockets...I can't really think of a negative