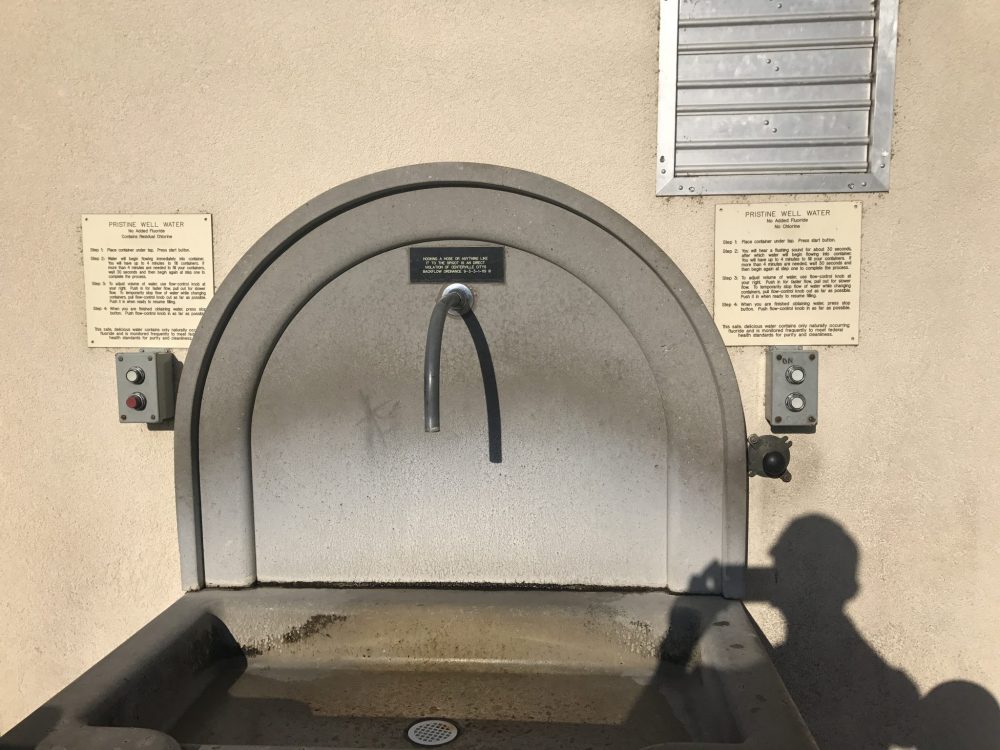 Overview
200 South 200 East, Centerville, Utah, 84014
Drinking water from a well in an urban environment.
20 yards from the parking stalls.
Are allowed. As the responsible pet owner that you are, please bring a bag to pick up after.
Yes, located at the parking lot. That's the point of this Trek.
Year-round. The pump station operates 365.
I haven't seen any hour regulations. My assumption is that it's open 24/7. Keep in mind though, you are being recorded by a camera nearby...
Yes! Bring the kids. Bring the family.
Driving Directions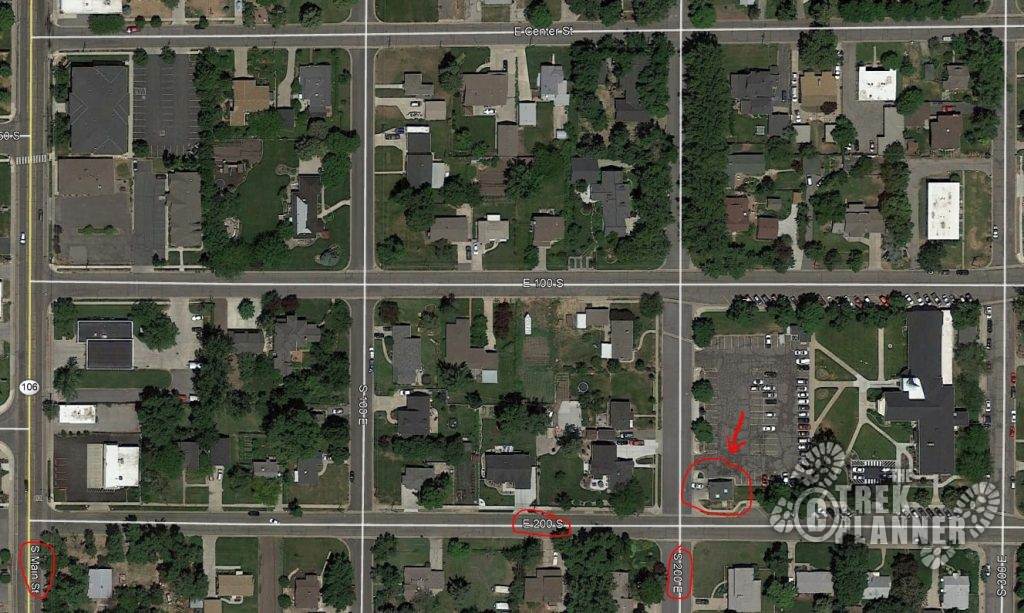 Address: 200 South, 200 E, Centerville, UT 84014
The Trail: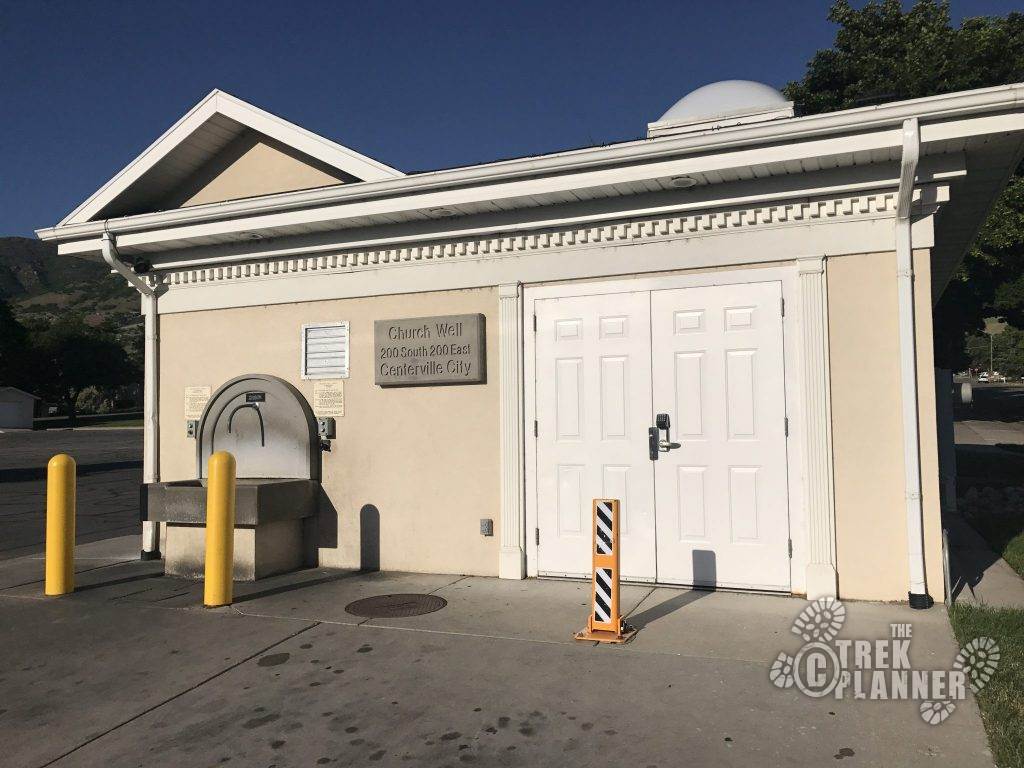 Not much is known about the history of this spring, except for currently the water rights are regulated by Centerville City, and the pumping station itself is on and owned by the LDS Church. The official name of this spring being "Church Well"  Since this is on private property, please be on good behavior.  The consequences of the few affect the many (remember that).
While other websites focus on bigger hikes and treks, at the Trek Planner, we focus on both but with an emphasis on the "unknown". Discovery, if you will.  And I'll bet you that 99% of residents didn't know this existed just minutes away from downtown Centerville City! 
I love everything about water. I love finding springs. I love swimming and playing in water. I love the contrast of hiking in the hot 100-degree deserts of Southern Utah and are following a stream while large cottonwood trees provide shade for you. Red rocks, green trees and surround grass, and clear water bubbling next to you…serenity!
One of my favorite springs in Utah where you can drink near the source is located in Moab called Matrimony Spring. It's a tradition to stop there either on the way in or out of town.  Here's a link to Matrimony Spring here at The Trek Planner – http://thetrekplanner.com/matrimony-spring/
Church Well, is one that I frequent in the hot summer when I'm near Centerville.  And when I taste the water, it reminds of the wilderness in essence. It should remind us of our human roots, where we would travel and set up civilizations based off of these pristine water sources!   And when you appreciate (or even love) something, then that's what you do – protect it.  We should do what's in our power to protect these resources. Water is more precious than gold in the desert. Just ask California… Just ask Nevada…
[Skip if you don't want to read my thoughts on Regulation]As a publicly-offered resource, there HAS to be regulations on the safety of water.  While you might grumble – it has to be there.  The only way for a pure source to exist is to remove the facility completely and have some sort of sign indicating that the water is not safe to drink (even though it might be). Because, what if that one day some pesticide or farmland run-off reaches the well water – what then?  And how would the city know if it was contaminated if it's not regulated?  Since it's located in town and some innocent child drinks from the water, is the town liable even though it was a "pure" source? Regulation adds "regular" checks and at least one certified-person who has access to a controlled-lab (by the State or a private 3rd-party testing company) where specific tests are done on the quality of the water.  In other words, this is a safe and regulated source to get "spring" water from.  Other springs could be totally fine too…until they aren't, but no certified-testing would be done on springs as it would be based anecdotally. "This water is totally safe DUDE!" And what do you trust more – anecdotal reporting or laboratory testing?[/End of my thoughts on regulation]
Moving on – compared to other natural springs, this one is manned or facilitated.  While purists will say this is an abomination, others like me appreciate that such a place exists, even though it's not in its pure state (or at a minimum, contains added-chlorine).
The pump has two options:
"No Added Fluoride. Contains Residual Chlorine" (left of the spout)

"No Added Fluoride. No Chlorine" (right of the spout)
Either option has a pump which takes 2-3 minutes to prime when pressed.  This is not a continual flowing spout. And when it is ready, you have 3 minutes of flow time to fill up containers, jugs, bottles, etc.  And from experience, this is a fast flow! Almost too much velocity for smaller bottles.
*NOTE* the valve that controls the amount (or flow) is on the right side of the spout. You push it in for a faster flow and pull it out for a slower flow. Please read all instructions for clarity and the water's integrity. Also, it is NOT PERMITTED (by city law) to attach any hose(s) to the spout.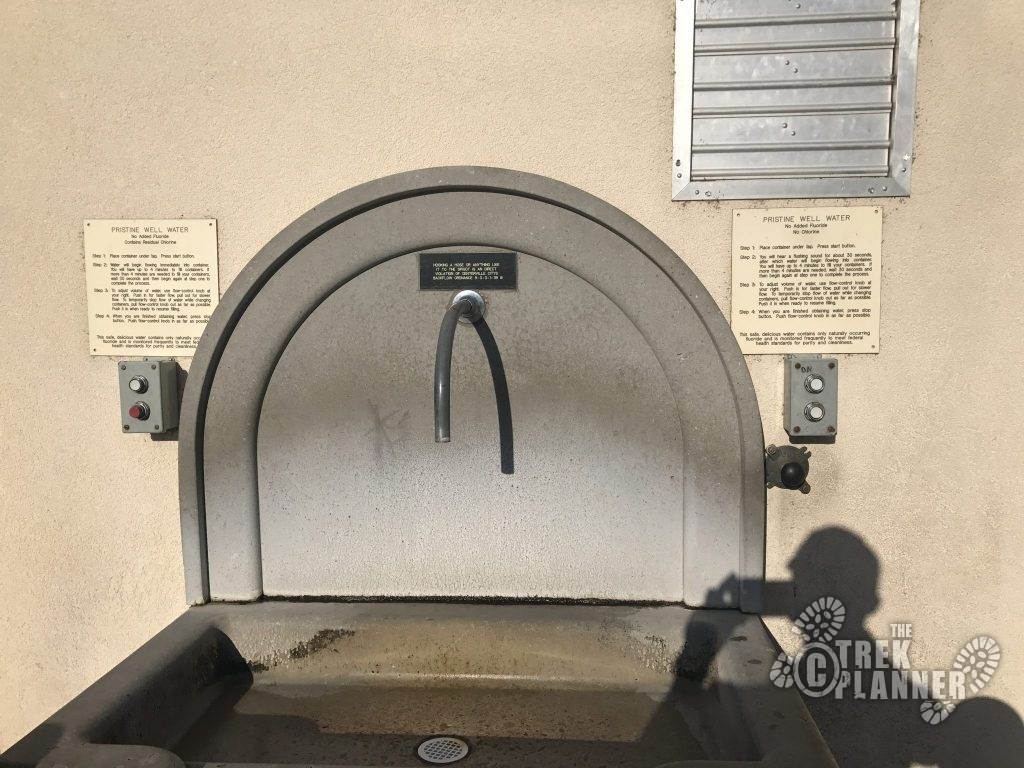 Here is what the sign says, left of the spout:
Here is what the sign says, right of the spout:
(Also notice the flow control knob beneath the buttons. This controls both the left and right side options).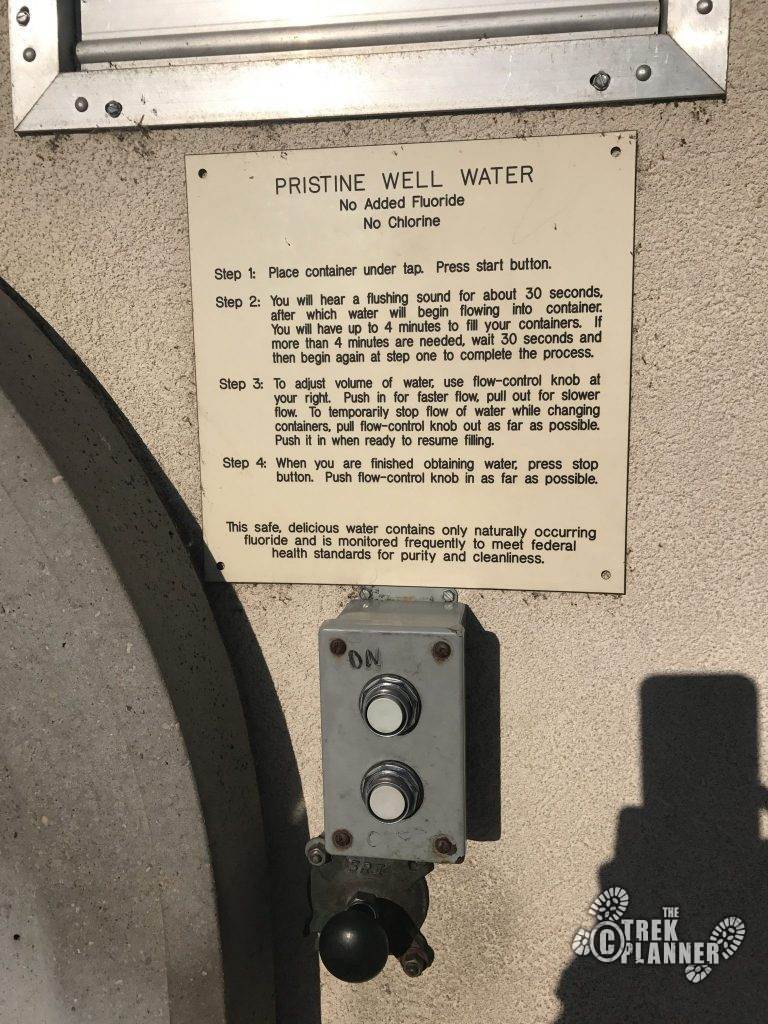 And here is spout, which is big enough to fill a 5-gallon container: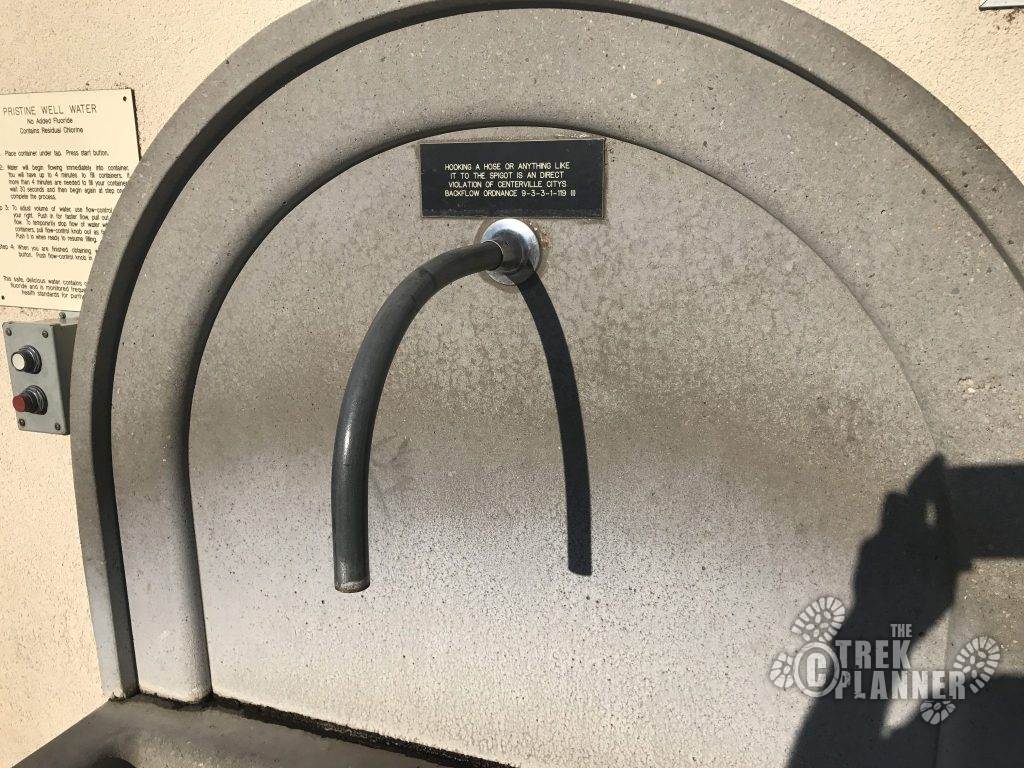 Personal Thoughts:
 This is a great, little known area to get "spring" water just minutes away from downtown Centerville.  Stop when you can.  Take your kids if they want an "urban adventure".