Overview
Canyonlands National Park, Maze District – East Southern Utah.
Several pictographs and petroglyphs, inlcuding the famed Harvest Scene. Incredibly cliffs and vistas.
Pack all you need. 2 liters at least. You might find water in the canyon bottoms depending on the season. Water is so scarce that the rangers hide emergency water caches throughout the Maze.
Early spring or late fall
Cairns on bare rock on the mesa; sandy wash in the canyon. Streams are possible in spring. The trail can be hard to see! There is a possibility of getting lost.
None. Pack out all human waste.
Hans Flat Ranger Station, open daily from 8:30 a.m. to 4:30 p.m.
None (some varieties of edible cactus and grasses)
Sturdy shoes. A map, compass, or GPS with extra batteries is mandatory on this hike. A single smartphone with topo and GPS will not last the entire hike and the trail IS NOT easy to find. Be warned!
Pictograph Fork is a breathtaking canyon hike in the heart of the Maze. Hike along the ridge, taking in the vistas that stretch from horizon to horizon, and then drop into the narrow canyon and continue the hike in the shadows of towering cliffs. There are many pictographs and petroglyphs to be found by the curious. Make sure you bring a map. On this hike you will quickly learn why this part of Canyonlands is called The Maze.
Also, check out our discussion on getting in to Pictograph Fork and other Maze locations.
GPS Coordinates:
Trailhead:38º11'11.79″ N 109º58'28.27″ W
Entrance/Exit:38°13'10.4507″ N 109°58'20.2643″ W
Harvest Scene: ? Help us out if you know.
Entrance/Exit: 38°11'35.43″N 109°59'0.75″W
Driving Directions
Warning: This area has been called one of the most dangerous and remote parts of the continental United States. Access this far into the Maze is only possible with a 4×4 with very high clearance. You will be rock crawling to get to the Chimney Rock trailhead. Bring extra water, extra gas, extra tires, and tools to fix whatever may break on your vehicle. This far in, no one will be coming to help you. Drive time is 8-12 hours.
The Trail:
Leave Chimney Rock and head North towards Pete's Mesa. There is a faint trail and cairns to follow. After 2.5 miles or so you will enter a finger of the South Fork.
---
Follow that fork East, North East. The canyon is large and impressive, and full of alcoves, fingers, and forks. Hike around 1 mile, until you come to the first large confluence. This is Pictograph fork. At this confluence there is a large marsh and animals can sometimes be observed near the waters.
Head South into Pictograph fork. At this point, if you have a permit for camping and are making this an overnighter, there are some great areas to camp just as you are entering Pictograph Fork. Continue hiking for around 1 mile and you will come to the Harvest Scene on the West wall of the canyon. This panel is called the Harvest scene because one of the people seems to be holding stalks of grain. Another is feeding animals.
On this same wall you will find several other pictographs and petroglyphs. In fact, in several places along the canyon we found drawings, convincing us that if you spend the time and look hard enough, you will find countless pictographs.
---
The hike continues South among beautiful rock formations. From the harvest scene, at around 1.5 to 2 miles the canyon will fork. Take the South East branch. This will lead you into a narrowing canyon from which you will exit out a small side finger. Climbing back to the ridge you will see Chimney rock a half mile away.
---
This hike can be done any direction. Depending on the season and the time of day you may want to approach this the opposite we hiked it. Hiking in the canyon has ample shade to escape the heat and sun. Once on the ridges, you have no place to hide. We left early in the morning and hiked along the ridge before the day heated up. During the afternoon we were down in the canyon and able to relax in the shade.
---
Personal Thoughts:
This is a great hike. It is not easy, nor short, but it is definitely worth it. The impressive environment is worth the hike alone. The pictographs and petroglyphs are just added bonus! The drawings have no set age. Archeologists date them anywhere from 2,000 to 8,000 years old. They assume these drawings predate the Anazasi that dwelt in this region.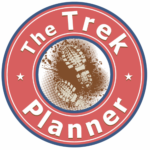 ---
OPTIONAL SIDE TREK
From the harvest scene, at around 1.5 to 2 miles the canyon will fork. Take the South South West branch. This is a rarely used trail that will take you to the origins of Pictograph Fork and you will exit somewhere near Lizard Rock. This trail is far longer, may want a shuttle, and we have no coordinates or experience with this. Do at your own risk. And if you do, let us know about it!
Also, just past the confluence of the South Fork with Pictograph Fork, there is a Natural bridge half way up on the north wall. This is a .25 mile hike past the confluence of Pictograph Fork. Hiking around the bend up South Fork and heading North for a .5 mile or so will bring you to an arch on the top of the cliff. Again, we have not seen these and do not know of their value. If you hike to them, let us know about it.