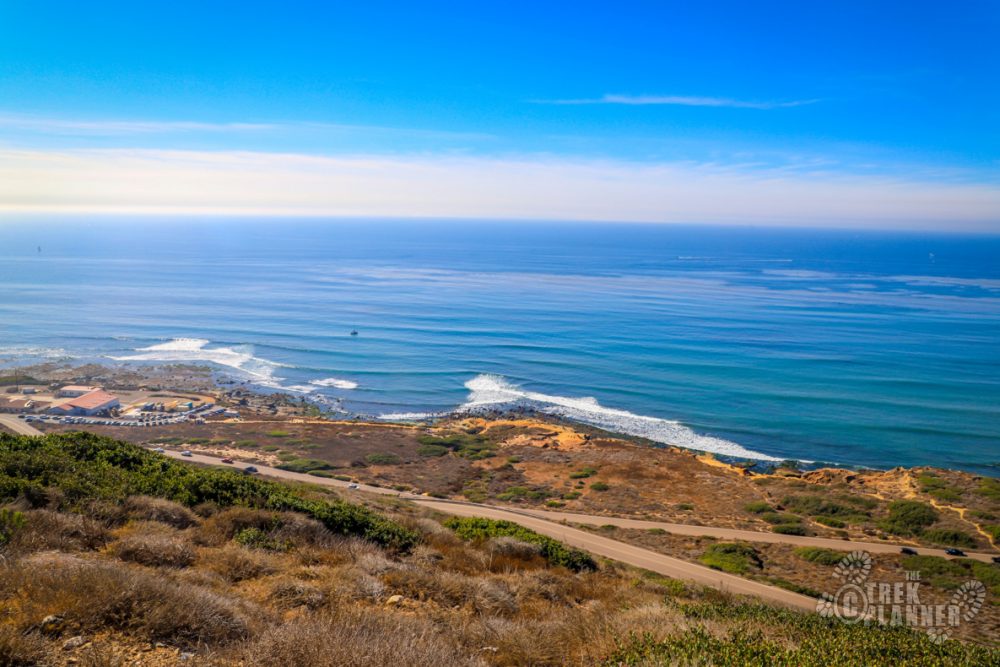 Overview
Point Loma, San Diego, California
Old and new lighthouses, tide pools, displays and artifacts in the museum. We didn't see much wildlife besides the sea creatures in the tide pools and some smaller birds.
We walked about 1.5 miles total while we vivisted
(Main parking lot) 360 ft
We spent about 2 1/2 hours exploring
Dogs can only access the Tidepool Trail only. No dogs allowed at the lighthouse. Service animals are allowed anywhere on the monument.
As of 2018:
$15 per vehicle
$10 per motorcycle
$7 per walk-in or bicycle
Drinking fountains are at the Visitor Center
Paved trails except for down by the tide pools
Yes. Down at the tide pools, the Visitor Center and at the old lighthouse
GPS Coordinates:
Point Loma Tide Pools: 32.66928, -117.24516
Visitor Center: 32.67483, -117.23952
Old Lighthouse: 32.67198, -117.24095
Trail Map
Driving Directions
The Trail: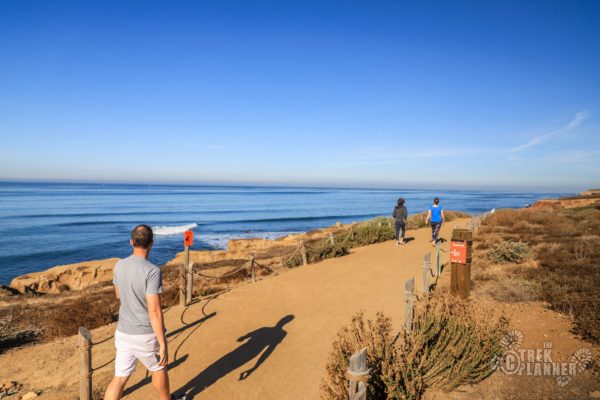 The Cabrillo National Monument is named for Juan Rodriquez Cabrillo and his landing in the San Diego Bay on September 28, 1542.  Why is this significant?  Cabrillo was the first European to land on the west coast of the United States.  Cabrillo was born in Portugal but sailed for Spain.
This national monument is separated in several portions: the lighthouse, the tide pools, and the visitor center.
Point Loma Tide Pools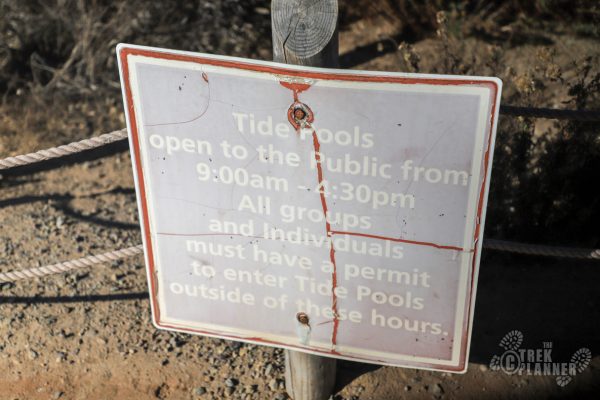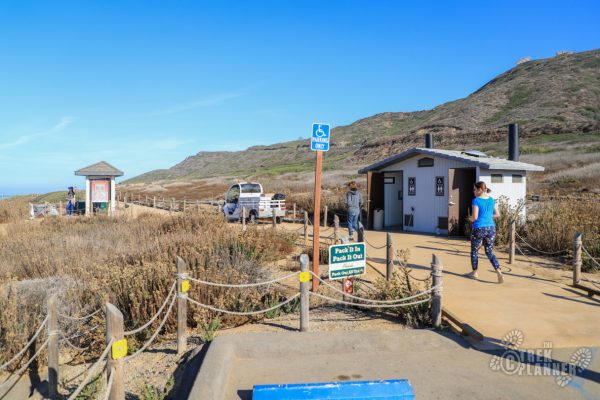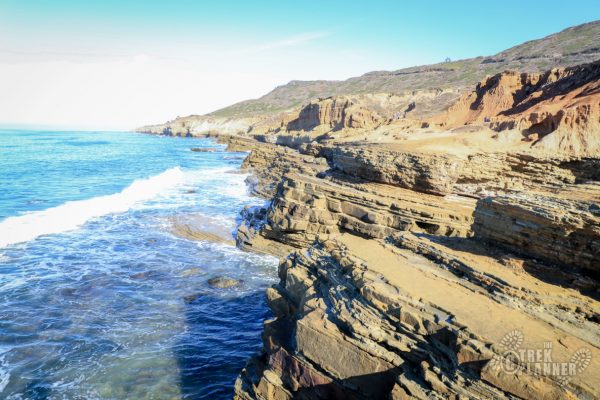 We began our visit down at the Point Loma Tide Pools.  I'm not exactly sure but the tide seemed to be a little high during our visit as we didn't see too many pools or sea creatures except in a few locations.  The parking lot at the tide pools is rather small considering Cabrillo gets around 750,000 visitors each year.  There are restrooms and a trailer that serves as an information center for an on-duty ranger.   We didn't bother to go inside and ask any questions since we were going to drive up to the actual visitor center later.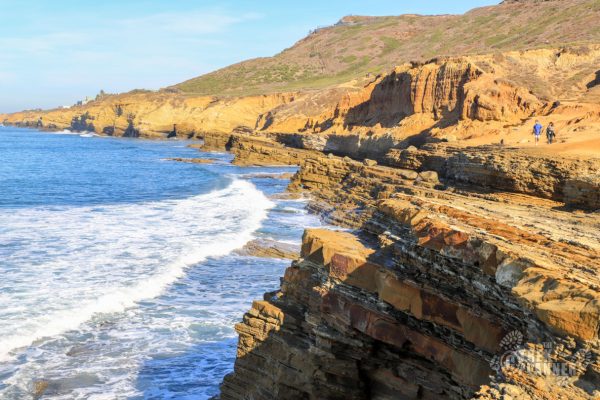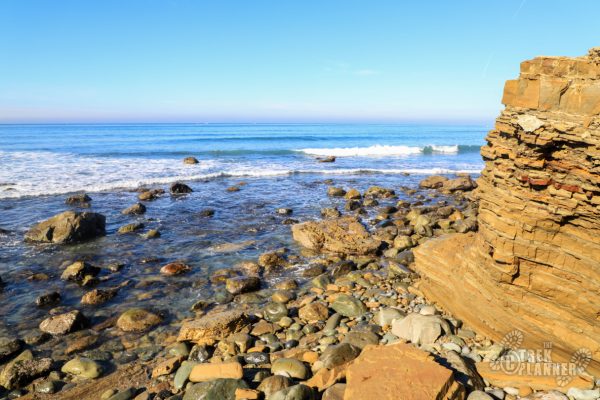 The Tidepool trail leads to other tide pool areas just north of the parking lot.  We followed it for a good ways but didn't go all the way to the other beaches.  Steep edges are plentiful here so if you have kids or dogs, you may need to be extra careful where they go. 
While walking along some steep edges, I down-climbed a little and found a neat area with lots of crabs, barnacles, shells, small fish, and some colorful anemone.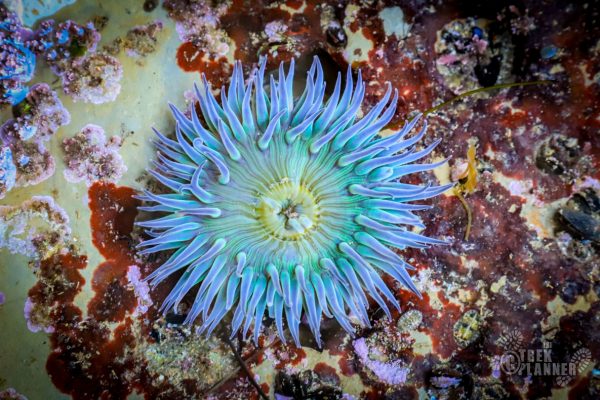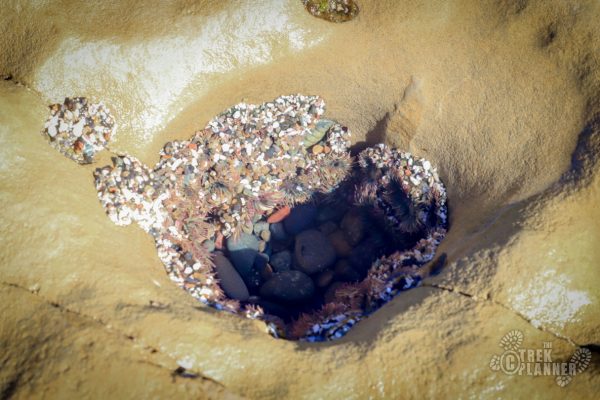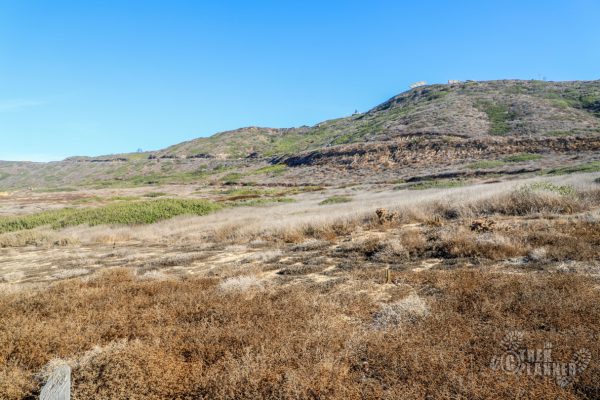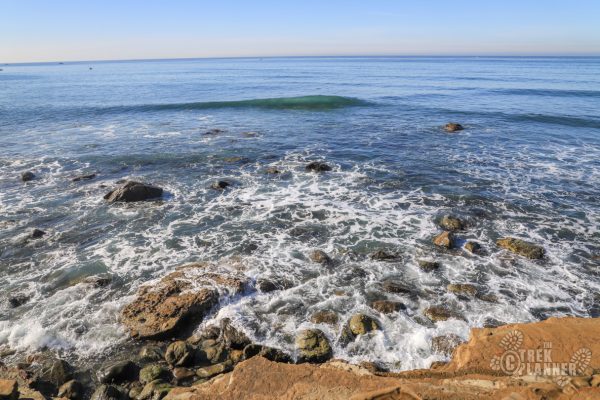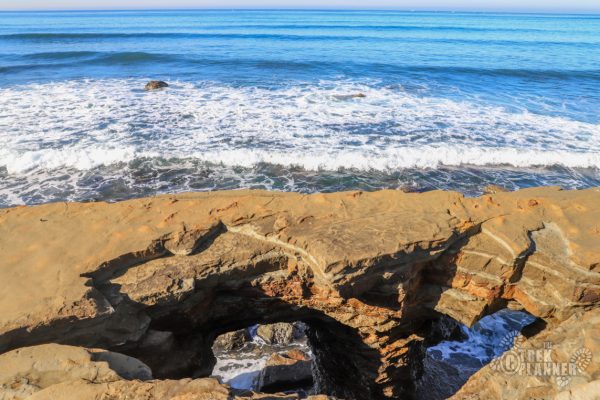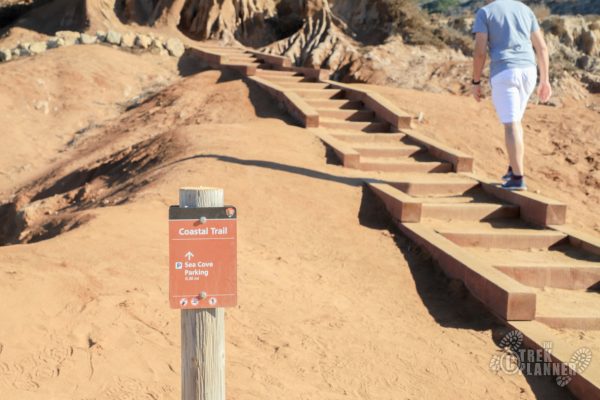 We were down at the tide pools for about 30 minutes when we noticed it was getting crowded.  The parking lot was filling up and lots of people seemed to appear out of nowhere.  We finished up our short adventure at the the pools and drove up to the visitor center.
Visitor Center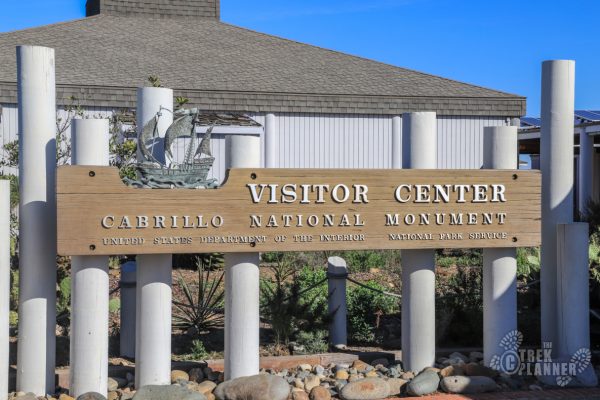 The visitor center is your standard national park welcome center.  Cabrillo Visitor Center offers restrooms (flushing style), a gift shop, numerous displays and artifacts, and an amazing overlook of the San Diego bay area.  We tagged along on a guided tour and were really glad we did.  The tour was about an hour long and our guide told us what the area would have looked like when Cabrillo explored here and why a lighthouse was needed.   We also learned about the local plants and trees, history about the park and local military base, and of course the lighthouse.  I learn much better when I actually experience things instead of just listening so this was a great way for me to see the national monument.  I recommend doing this tour!  Check with the visitor center for tour times.
There is a monument to Cabrillo to the south east of the visitor center.  It's worth a look and provides another view of the bay, Coronado Island and even down into Mexico.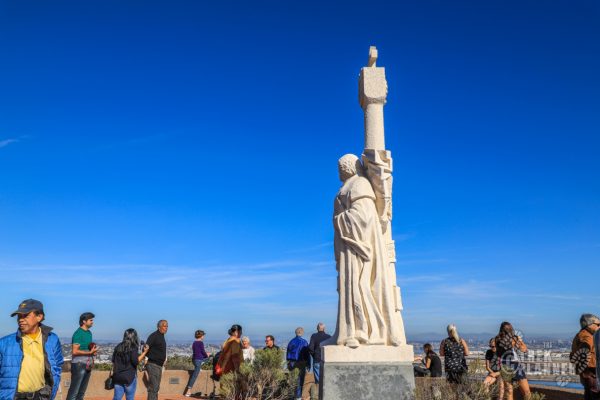 Old Light House
The lighthouse is located away from the visitor center and up on the highest point on the hill.  It's an easy walk up there on a paved walkway. If you have any mobility issues, please speak with the park staff and they will give you a temporary pass so you can drive your car up to the lighthouse which is normally reserved just for the handicap parking placards.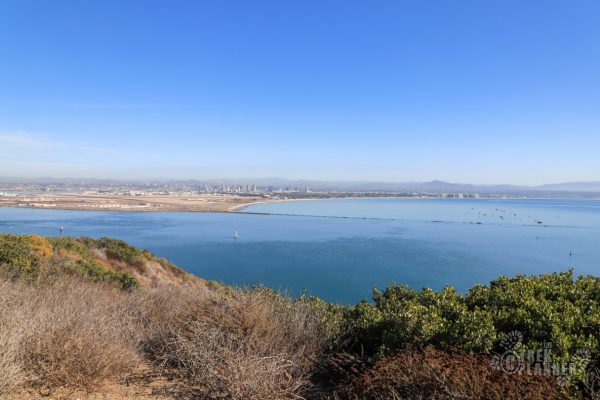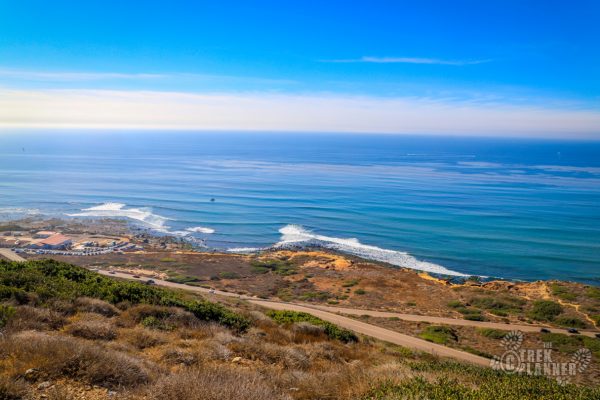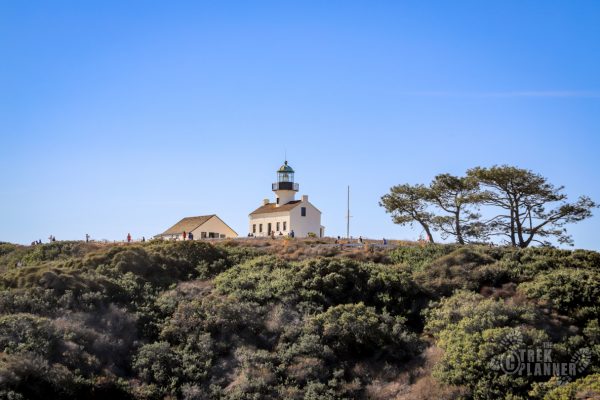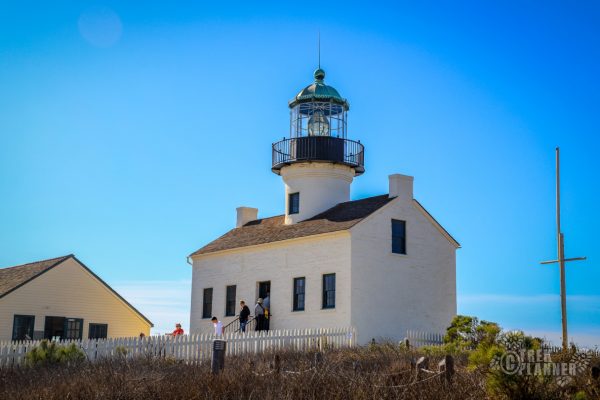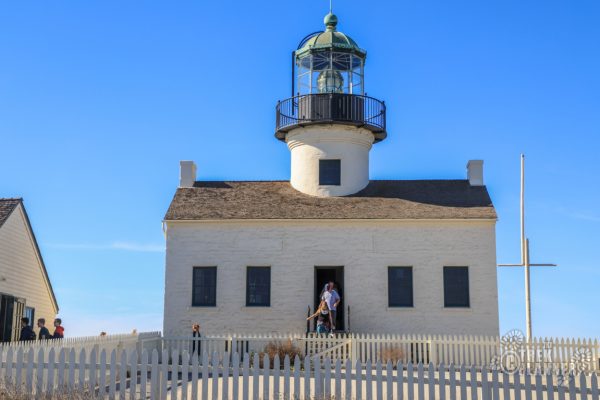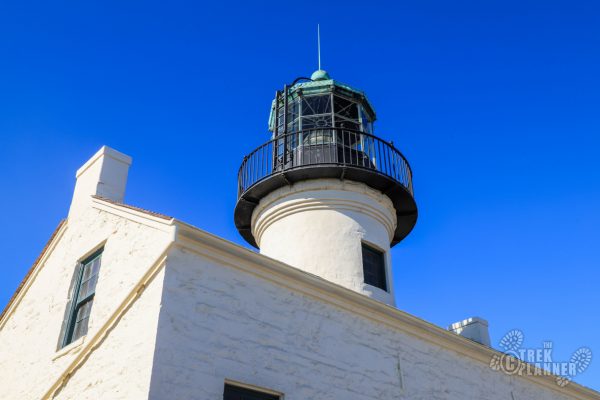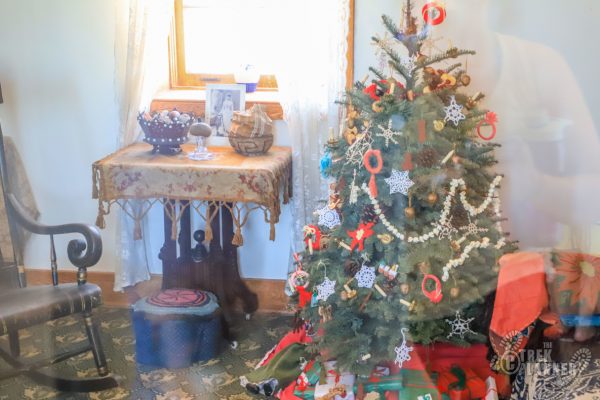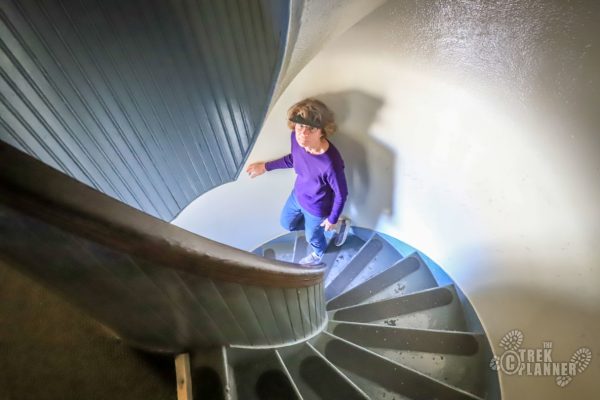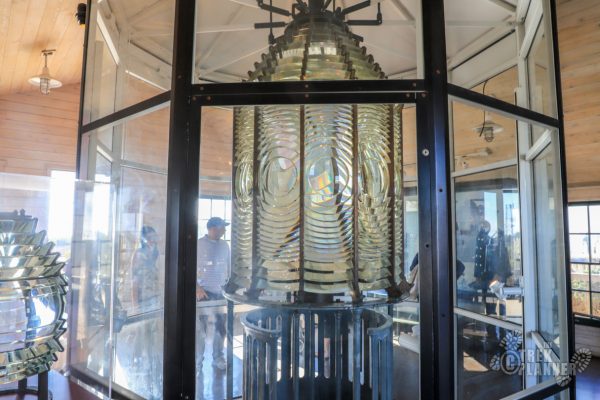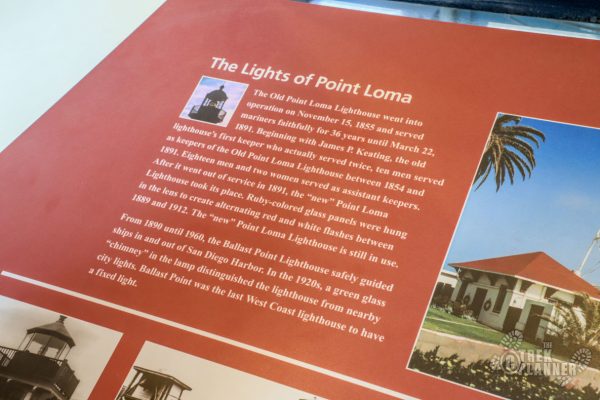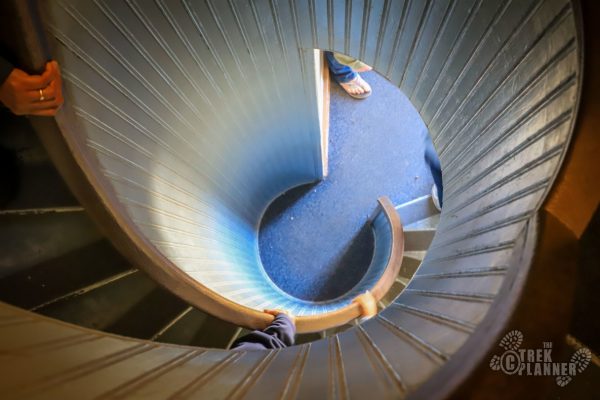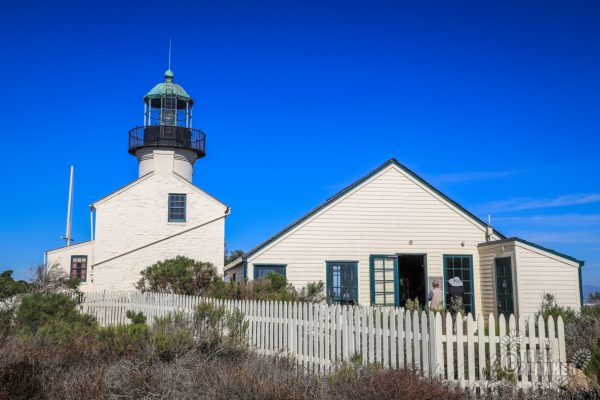 The old lighthouse isn't used any more even though it is still in excellent condition.  The old lighthouse was built in 1854 and completed the next year.  The lens is called a 3rd order Fresnel lens (crafted and shipped from France).  The light from the lens could be seen for 25 miles.  It has now been converted into a self-guided museum with displays and artifacts.  The lighthouse is at 422 ft above sea level and is just high enough to not be seen through all the bay fog, rendering it useless when it's foggy or there are low clouds. 
However, a newer lighthouse down by the tide pools was built and it is still in operation today.  Visitors aren't allowed at the new lighthouse but you can see it from many parts of the monument.
Personal Thoughts:
I really enjoyed Cabrillo National Monument.  There are many diverse things to do and see especially for families with children.