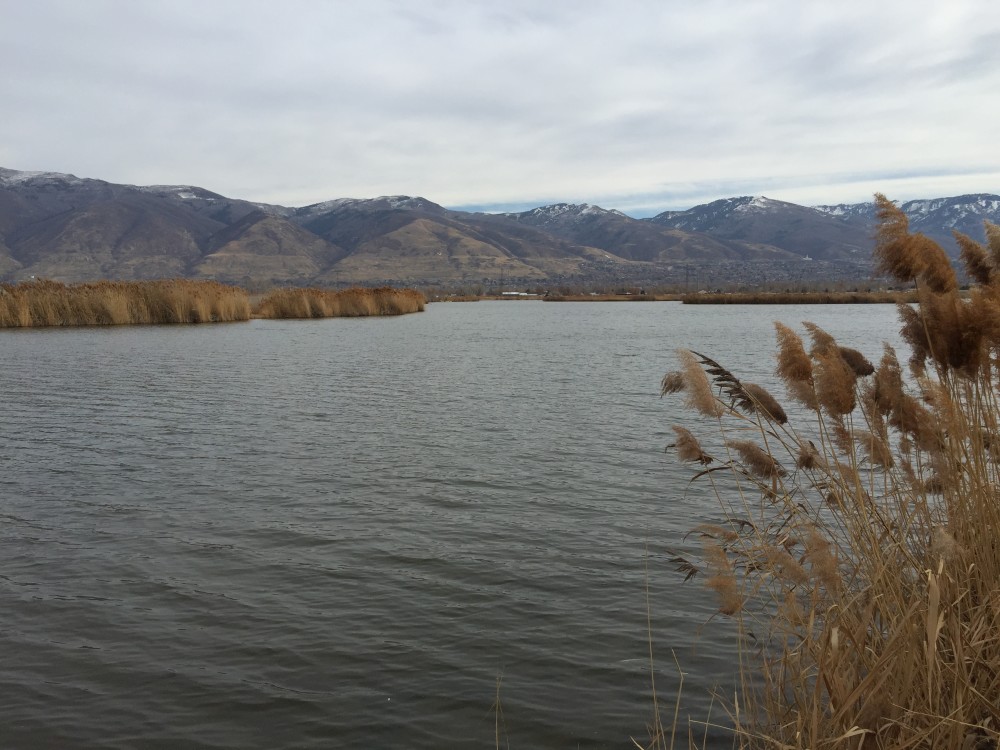 Overview
Wildlife, birds, Bountiful Lake, fishing
You can walk as far as you want but the lake loop trail is about 1.25 miles.
None. If you plan to fish then you will need a fishing license.
Bring a bottle of water. Bountiful Lake is a good size.
Open year round but closes after dark
Lots of trees to provide shade
Paved trail for most part then there are dirt paths
Yes. Located near parking lot
Bring snacks and meals as needed. There are BBQ grills available
Bring fishing gear, picnic equipment.
GPS Coordinates:
Bountiful Pond:  40.907000°, -111.920817°
Trail Map
Driving Directions
Bountiful Lake is easily accessed by from Bountiful City or by Legacy Parkway (500 S. ramp).

The Trail:
I have been to Bountiful Lake many times when I used to live in North Salt Lake.  It is a great place to have a picnic and go fishing.  There are many picnic tables with BBQs and plenty of space to play football or throw a frisbee.
The parking lot provides enough parking for about 2 dozen vehicles and the restrooms are also located here.  The lake has a trail that runs its entire perimeter which is about 1.25 miles.  It's a very easy trail and worth doing if you haven't done it before. I talked with several people who frequent the lake and they said some of the better fishing spots are located by the bridge on the west side of the lake.
If you are fishing, you are only allowed to possess two fish.  Make sure you have a fishing permit too.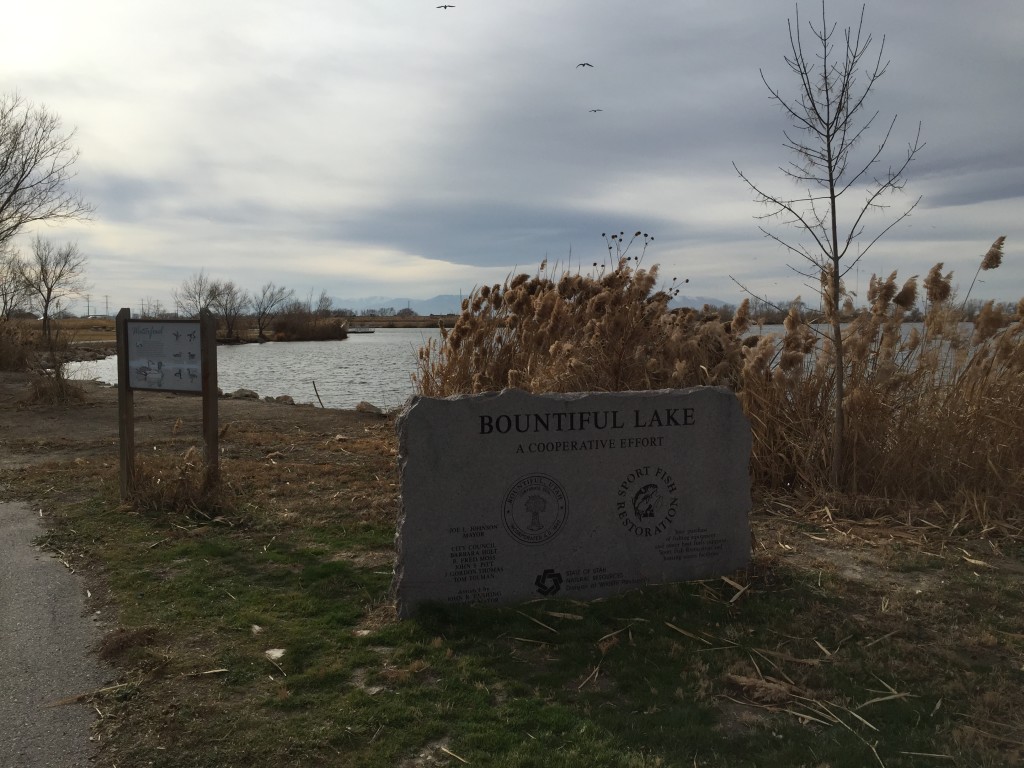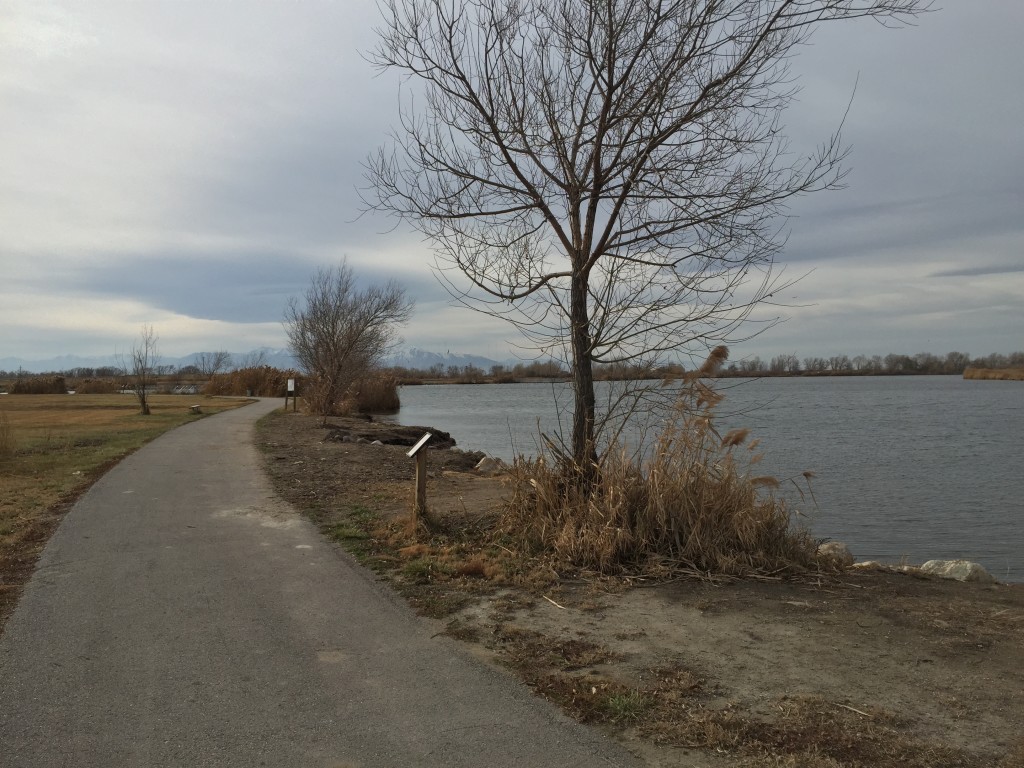 There are two islands on the lake.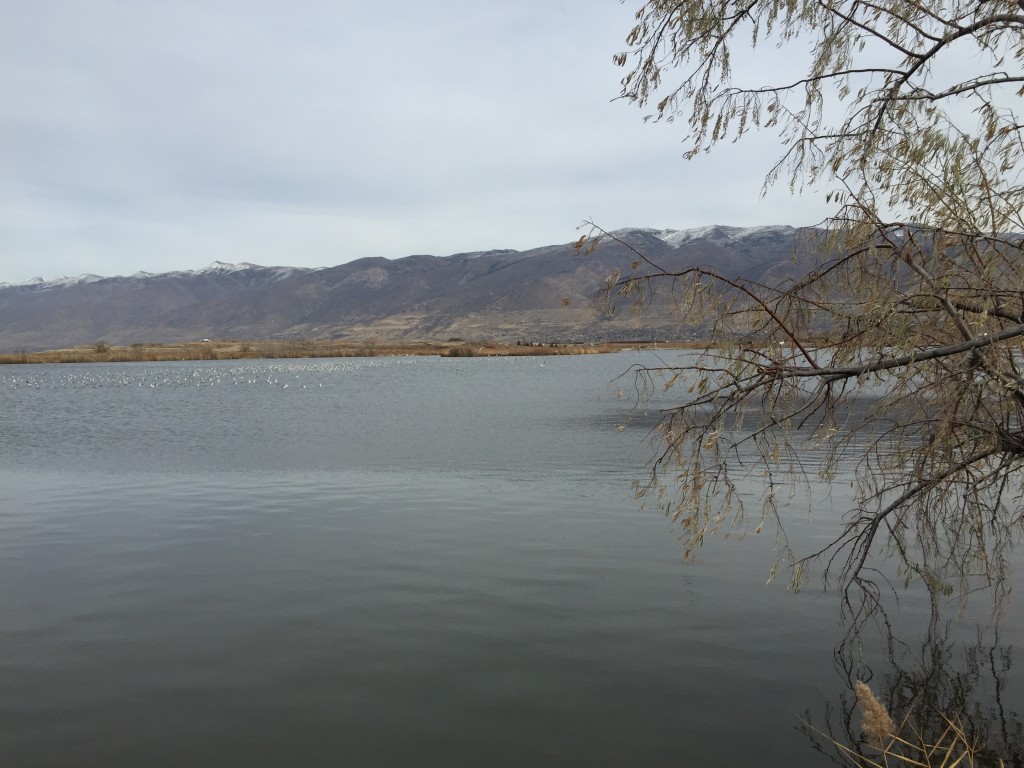 The lake provides incredible views of the wasatch mountains along Davis County.
The Return:
Head back towards your vehicle

Personal Thoughts:
Bountiful Lake is a great place to bring families.  I have visited when the lake has been jam packed with several hundred people fishing and having parties all over the place.  I have also been here when I am the only one.  Regardless, it is always a great place to visit.  There is a downside about this lake: it's located parallel to Legacy Parkway so you can hear the roar of cars no matter where you are on the lake.