Review
Black Diamond NForce Ascender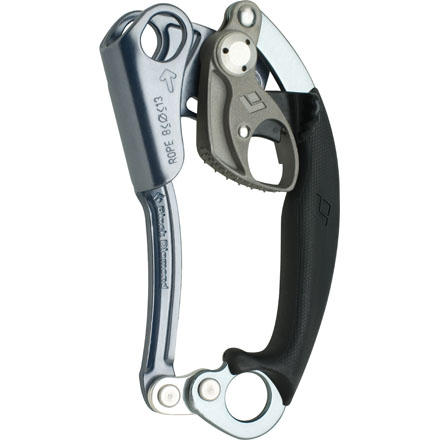 I bought this ascender (both the left and right) after using the Petzl version for several years.  I like the Black Diamond ascenders just a little bit more because you can use your index finger to open up the cam.  Another great feature is that the handles are bigger – this helps a ton when I am wearing thicker gloves. Yes, there are a lot of moving parts on these puppies but I have never had a problem with anything jamming up. Overall I am very happy with my BD ascenders and I would fully recommend them.
I use these in mines, canyons and even in my backyard.  They are dependable and easy to function.  With all the moving parts you would think there would be potential problems but rest assured you have nothing to worry about.
Cost
Retails for about $65-80
Positives
You can open up the cam with your index finger. Larger handles.
Negatives
Lots of moving parts.