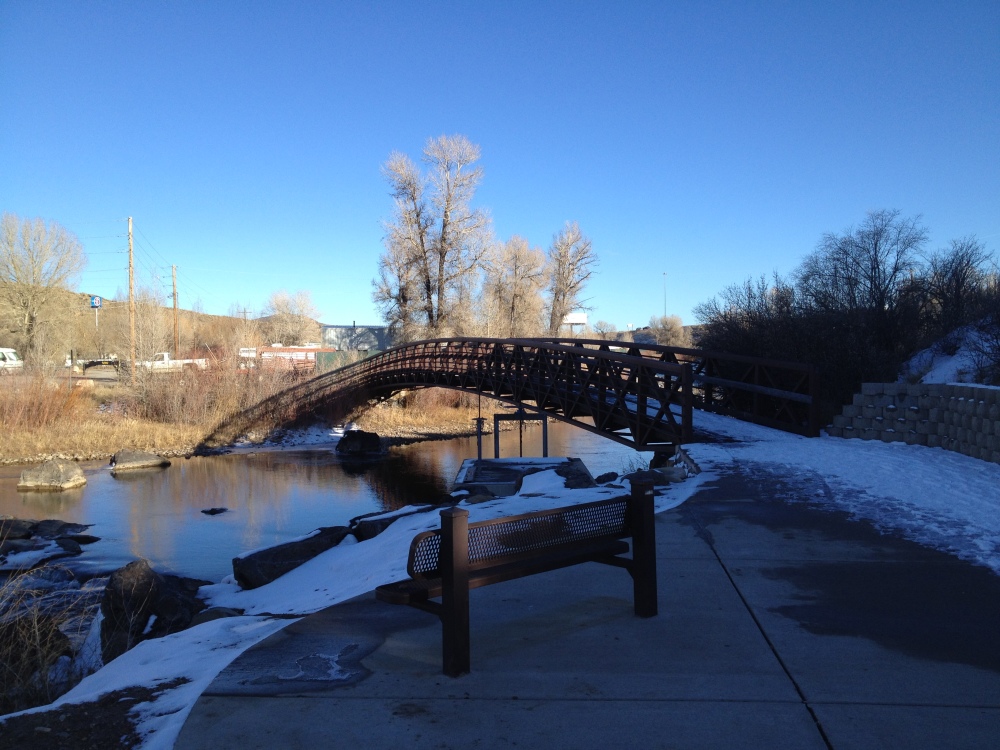 Overview
Downtown Evanston, Wyoming
Wildlife, ponds, Bear River
Only if you want to rent one of the facilities.
Bring water depending on your activity. There are multiple ponds areas and you will be close by the Bear River too.
Concrete trail with several dirt path areas. Several miles of walking, jogging or biking trails for use
Yes and information booths scattered around the area
Bring snacks and food depending on your activity
You can walk, job, walk your pet along the trail or you can kayak, tube or raft the river.
Many ponds, trees, bushes and other people are plentiful on this trek.  It is near train tracks and a major interstate so don't exactly expect a quiet afternoon.  You can rent out the community center for a fee.  There are many other activities to do depending on the season.
For rental fees please see here.
GPS Coordinates:
Parking Lot: 41° 16.156'N, 110° 57.653'W
Ice Ponds: 41° 16.186'N, 110° 57.374'W
Southeast Parking Lot: 41° 15.512'N, 110° 55.922'W
BEAR Tales Fire Pit: 41° 16.141'N, 110° 57.049'W
Trail Map:
Driving Directions:
Located in downtown Evanston Wyoming.  There are several parking locations.  The one to the right is the largest parking lot.

---
The Trail:
The Bear River Greenway is a great way to see Evanston.  I found this area accidentally because as I was driving on the overpass I saw a giant pond in the middle of the city so I decided to try and check it out.  It ended up being the Bear River Greenway.
There are multiple parking areas that feature hundreds of parking spots.
The area is close to downtown Evanston and the several hours I visited here I heard several trains roll by and I could hear the interstate traffic everywhere I went.  However, as I was enjoying the area and not paying attention to the sounds of trucks going by I began to see that this is an amazing place.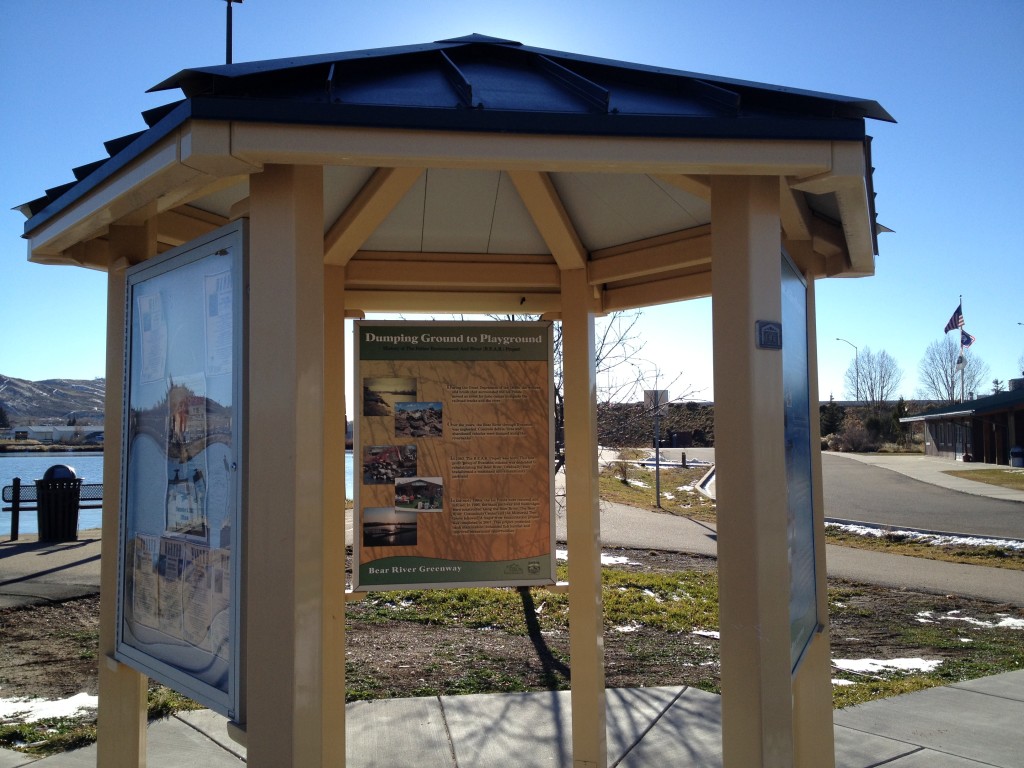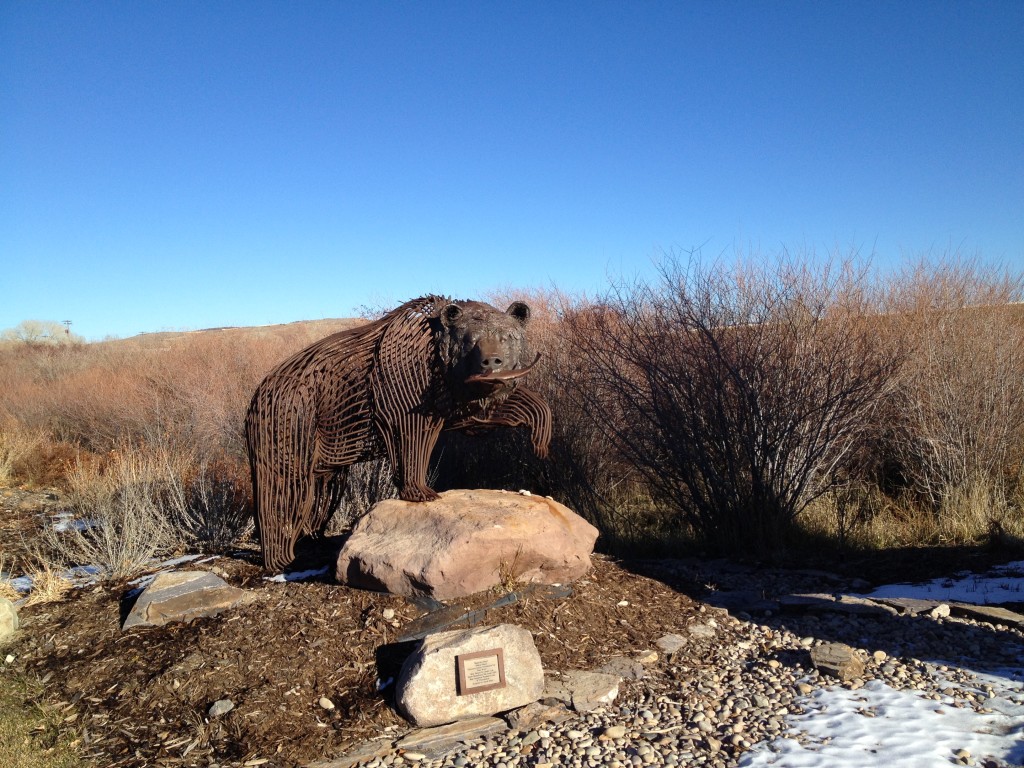 ---
There are numerous ice ponds where back in the day they would use the ice for the rail cars hauling produce.  The ponds are apparently stocked with trout and swimming is simply discouraged – though I can't imagine too many people wanting to swim in the ice ponds.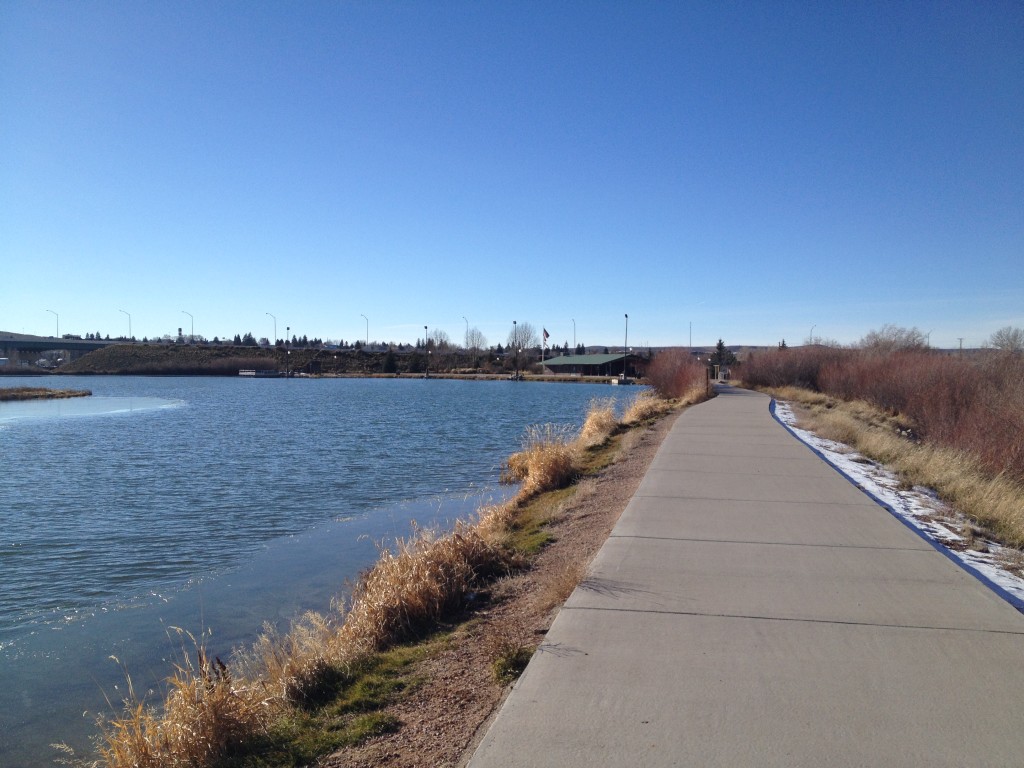 ---
I was checking out the ice ponds when I saw this muskrat swimming under the ice near the banks.  It was waiting for me to leave and when I left it's sight it made an appearance on land and then quickly jumped back in the cold water.
---






There are exercise stations all around the ice ponds sponsored by the Rotary Club.  I had the chance to try them all.  From push-ups, leg press machine, seated bench press and other work out machines, this area is great for getting in shape.
---
There is a community center with a kitchen, fireplace, seating for up to 80 guests, BBQ pit and more.  There are fees with this including if you want to have alcohol at your event.  This center is near the ice ponds.
---
The trail circles around the lake and follows the Bear River closely.  There is an area called the BEAR tales fire circle complete with a fire pit and seats for dozens of people.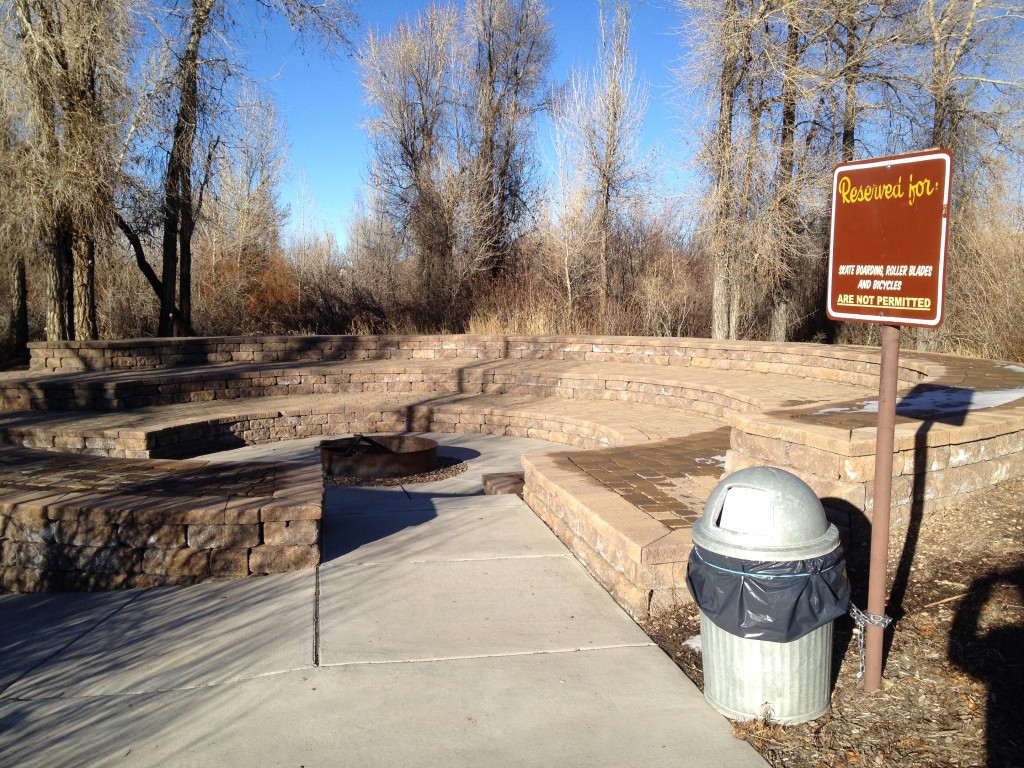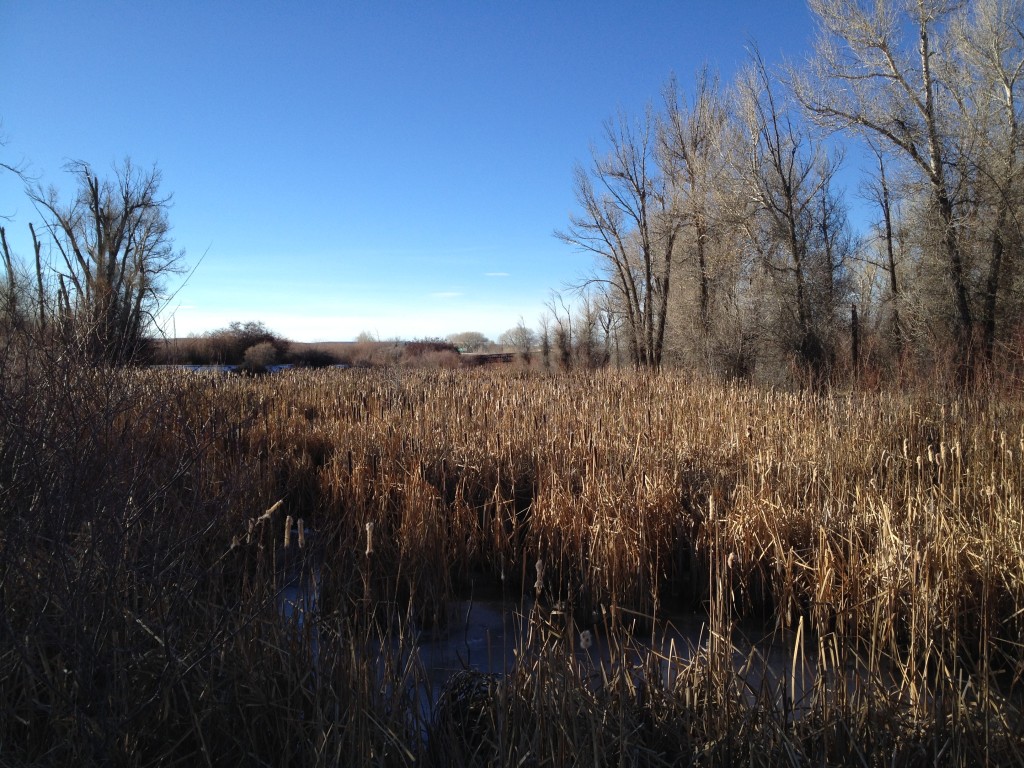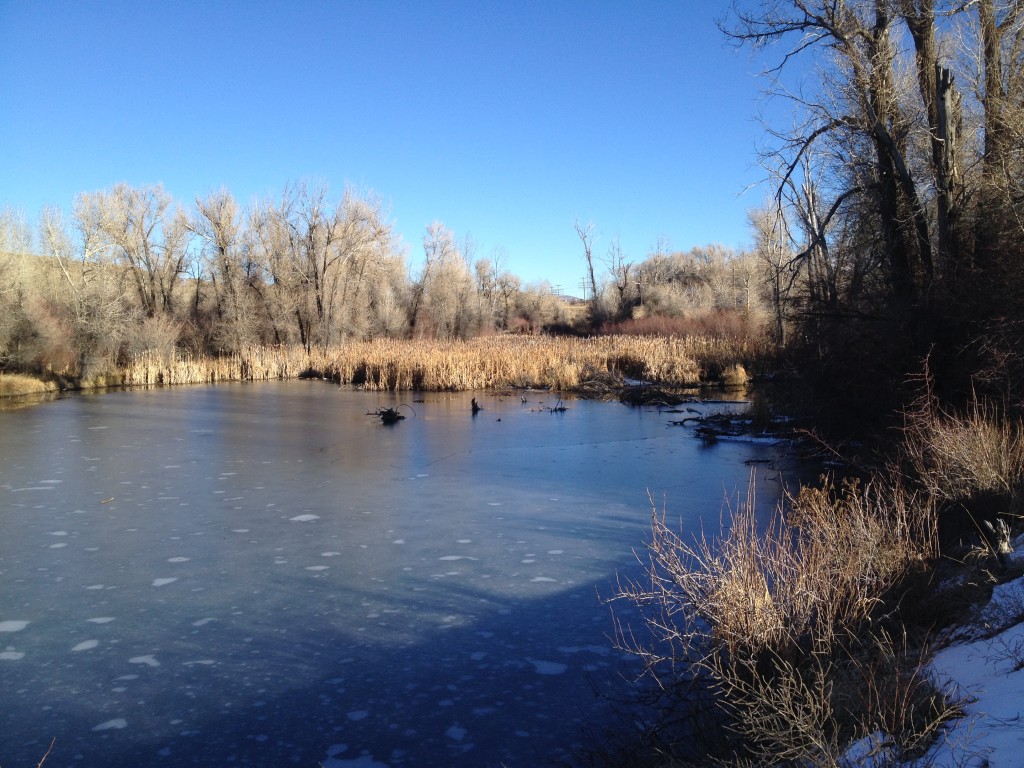 The trail continues by the Bear River for several more miles to several different parking lots scattered around the trail.
---
The Return:
Head back towards your car.
---
Personal Thoughts:
Although I have only been to this location in the late fall I really want to come back and try floating the river in tubes.  I think this area has immense potential and if I travel through Evanston again I will stop for a walk or bring lunch here. Great area for the family too.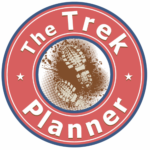 ---
Bear River Greenway Ice Ponds