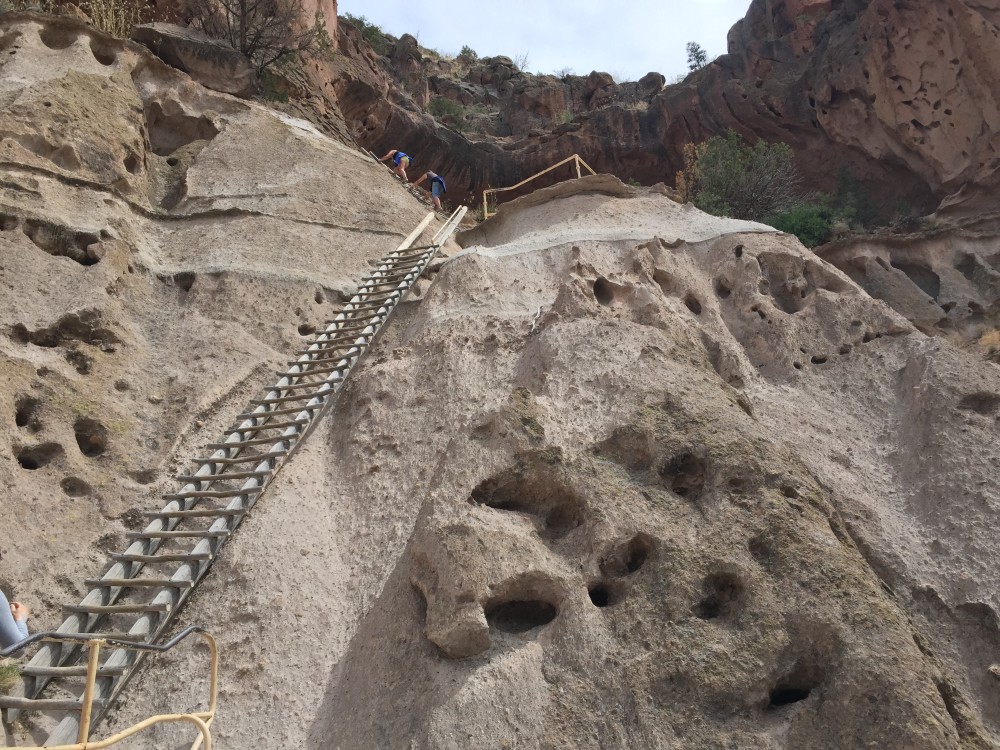 Overview
Near Los Alamos, New Mexico
Kivas, rock art, paintings, cliff dwellings, wildlife
About 3 miles round trip for the canyon loop trail
Varies depending on what you do.
We spent about 4 hours here exploring
Bring 2 liters of water. A drinking fountain is available at the visitor center
Open from dawn to dusk. Visitor Center is open from 9am to 4:30pm.
Lots of shade and lots of sun. Bring a hat!
Good gravel and dirt trail
Bring snacks and meals as needed. Gift shop sells snacks
Bring a jacket, sunglasses, hat, good hiking shoes, bag for food and water, camera.
GPS Coordinates:
Visitor Center: 35°46'44.91″N, 106°16'15.08″W
Large Communal Living Area: 35°46'56.25″N, 106°16'27.11″W
Alcove House: 35°47'19.76″N, 106°17'4.63″W
Trail Map
Driving Directions
The Trail:
Bandalier National Monument is located about an hour west of Santa Fe, New Mexico.  The entire area is located in Frijoles Valley with steep cliffs where there is a creek that runs through the middle of it.  There is so much to see here that this post won't do it justice – you just have to come see it!
The monument was establish on February 11, 1916 by President Wilson and named for Adolph Bandalier who was an anthropologist researching the area.  This area was home to Ancestral Puebloans from the years 1150 to 1600 and features many cliff dwellings (cut into the volcanic tuff), rock art, paintings, kivas, old artifacts and if you go to the very end of the trail you will climb long ladders up to the Alcove House.
I recommend seeing EVERYTHING in the canyon and spending a good amount of time walking around.  I thoroughly enjoyed this place and I remember seeing young children along the trail with their families having a great time too!
The visitor center has maps, displays and very helpful rangers that can answer all of your questions.  There is even a pretty neat gift shop and snack bar too.  After speaking with a ranger we found out there are tons of trails that go all over the adjacent canyons and mesas to even more remote areas where more ruins and rock art await.  We however did the main loop trail and found it absolutely amazing.  I would recommend buying a trail guide and picking up a map before you head out so you can get an immersive experience.
The trail guide is set up in numbers from start to finish so you can easily learn all there is to know about the monument. For the most part the trail is flat with minor ups and downs along the way.  There are stairs and a few wooden bridges for you to traverse but overall the trail is easy and suitable for all ages.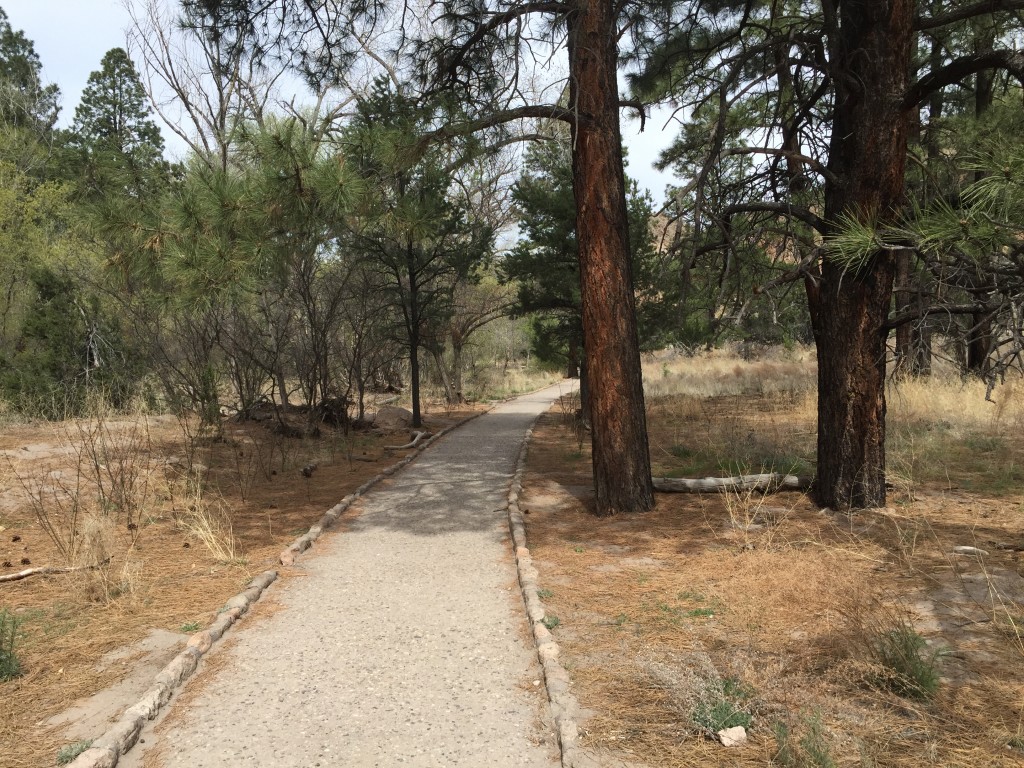 A few hundred yards into the start of the trail we came to a large field that had many different rock piles setup as a communal living area and even a few kivas (ceremonial structures).  We read the trail guide and found that this area was home to several hundred people.  Obviously, most of the structures have since crumbled or been destroyed but you can still see the room layouts in the rocks.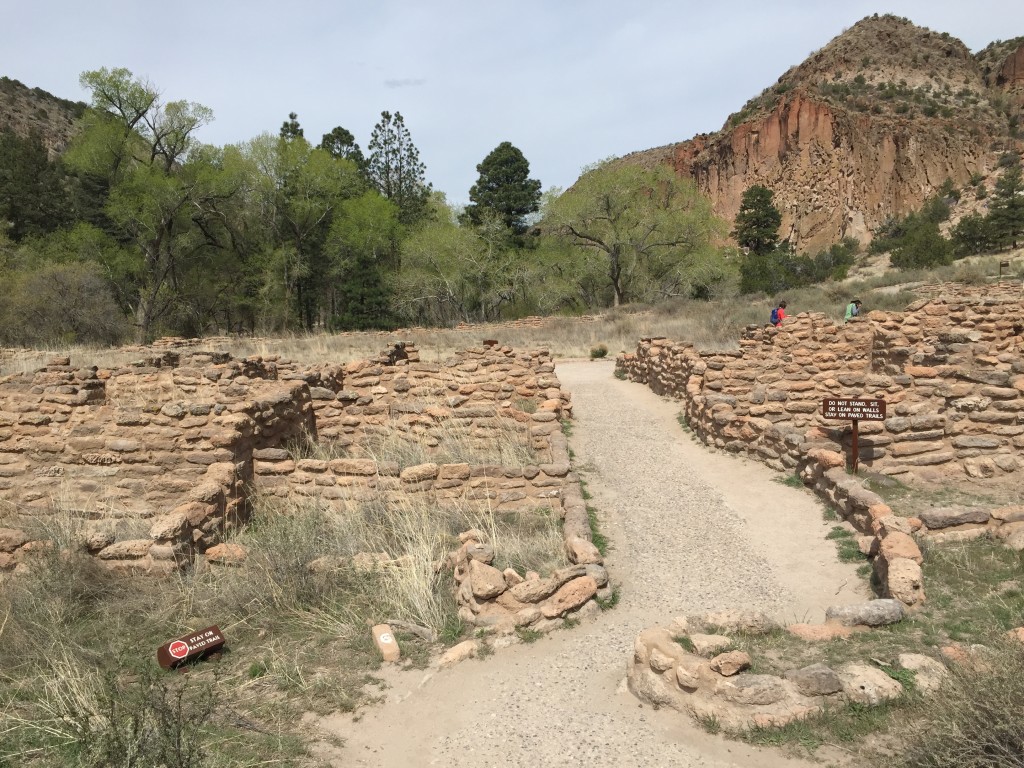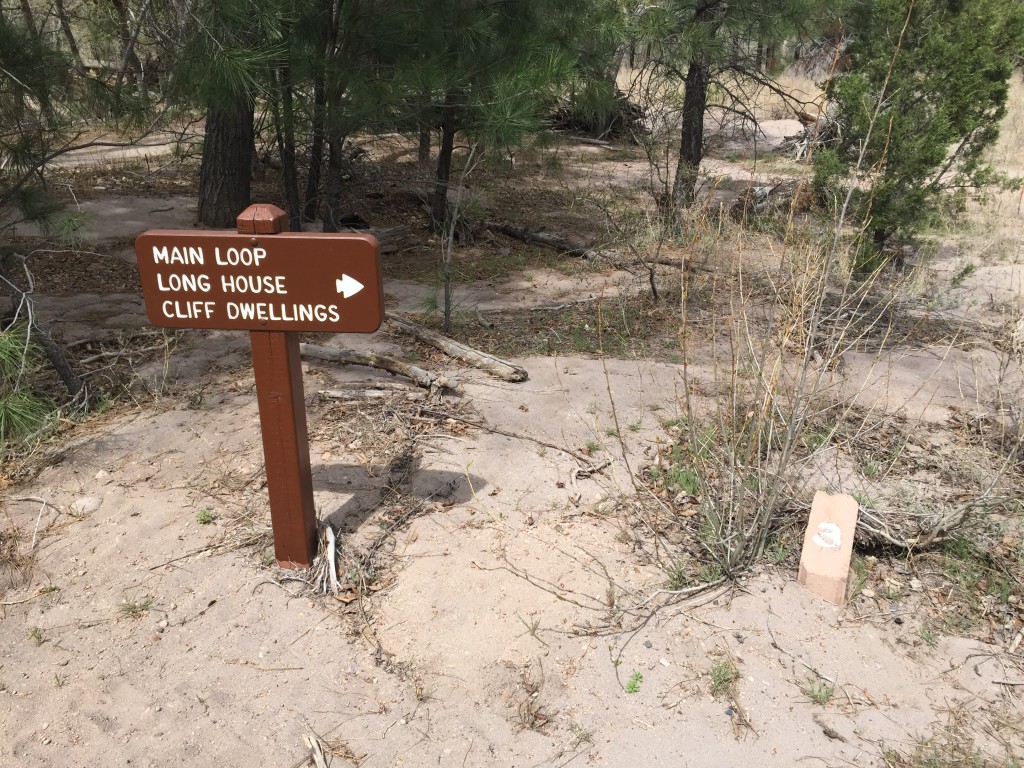 From here the trail cuts right up to the cliff dwellings or goes straight through the center of canyon and bypasses the cliff dwellings.  We of course went to explore the cliff dwellings to the right.  You can climb into a few of the dwellings and get a feel for how these ancient peoples lived and worked.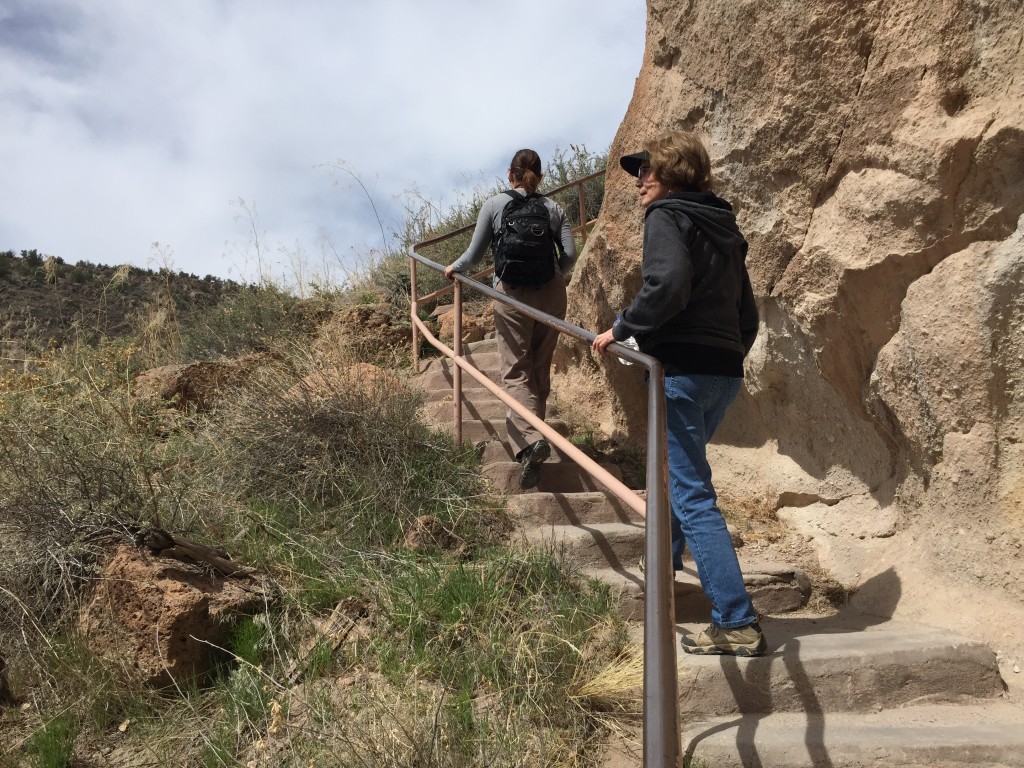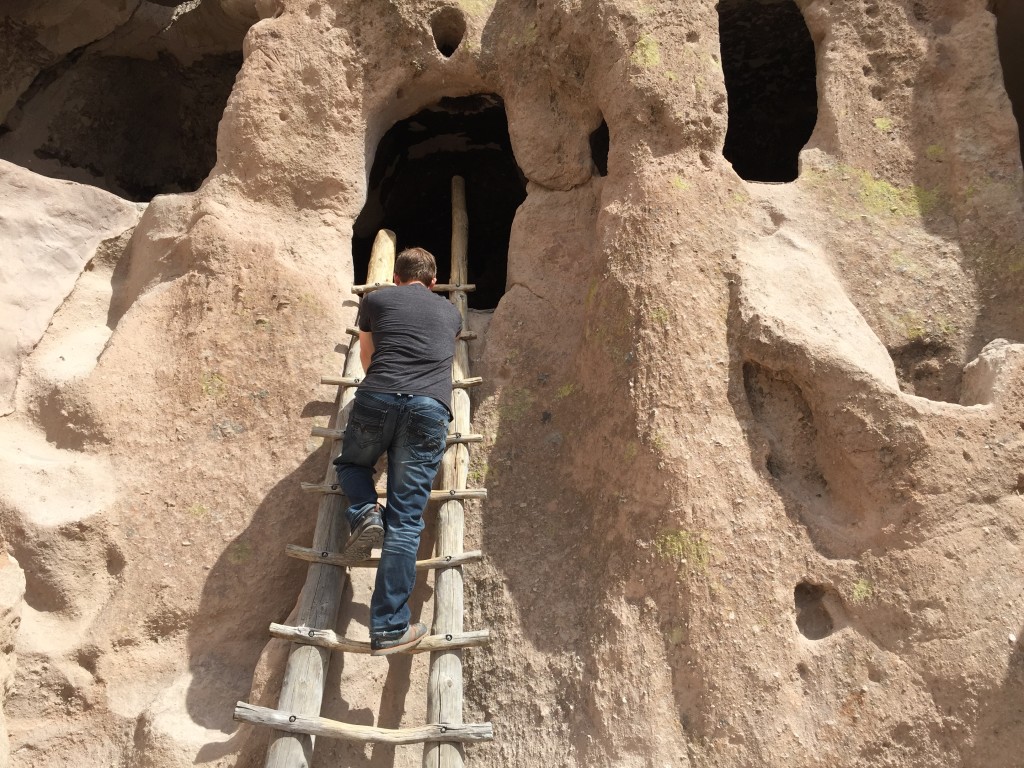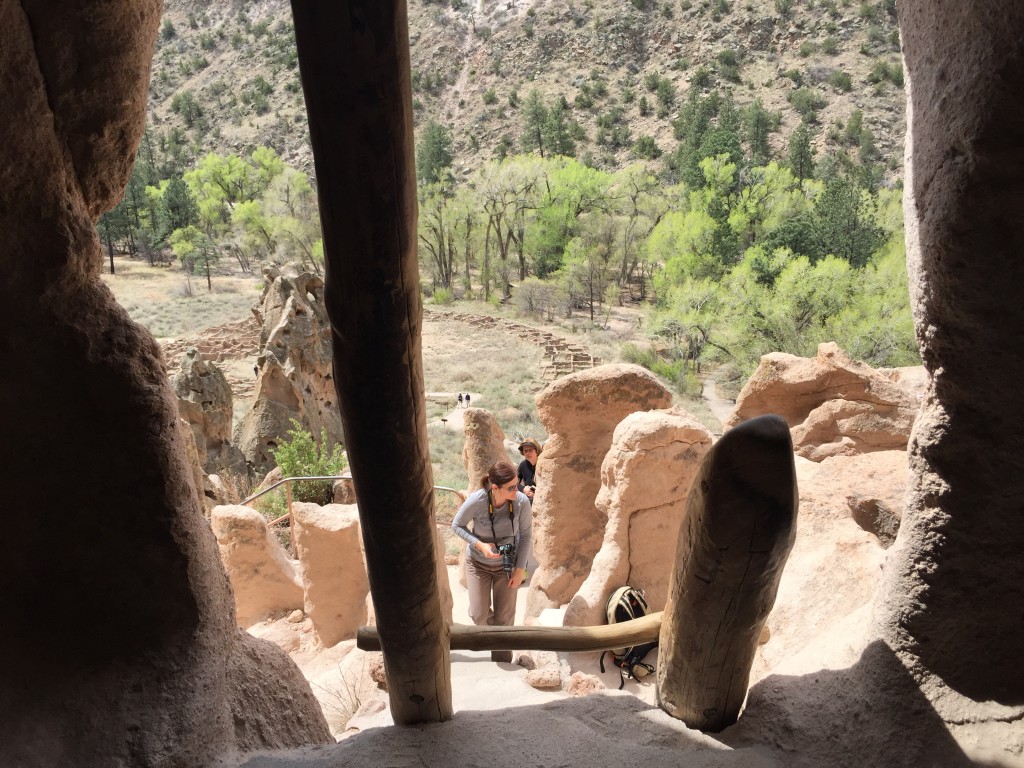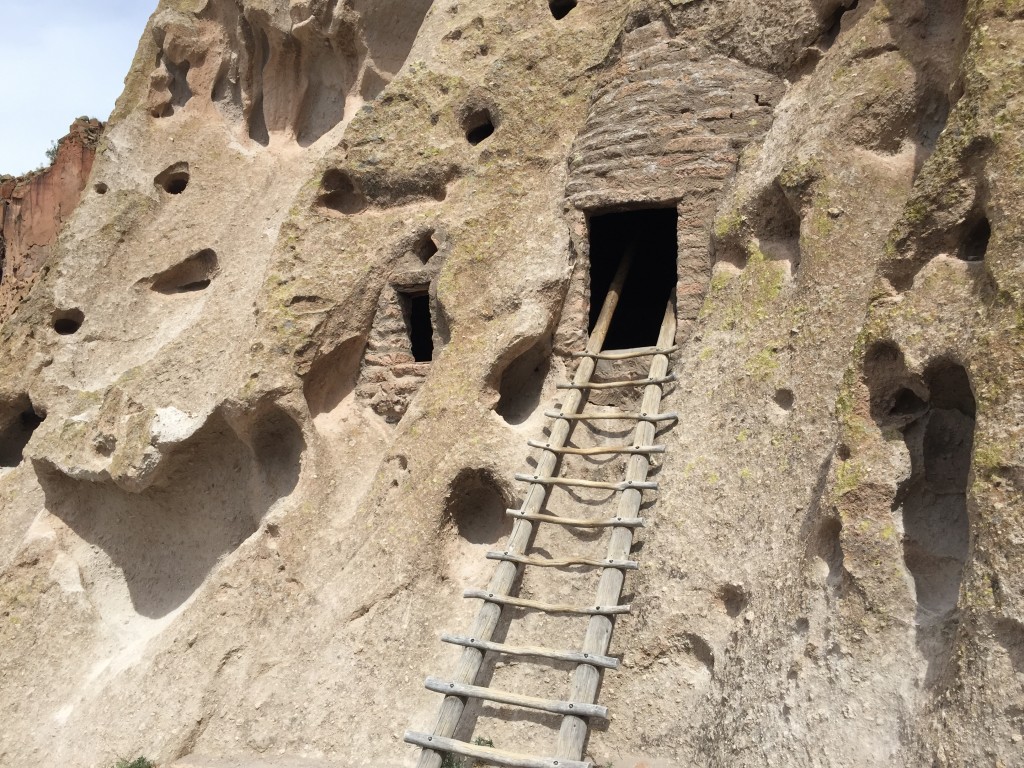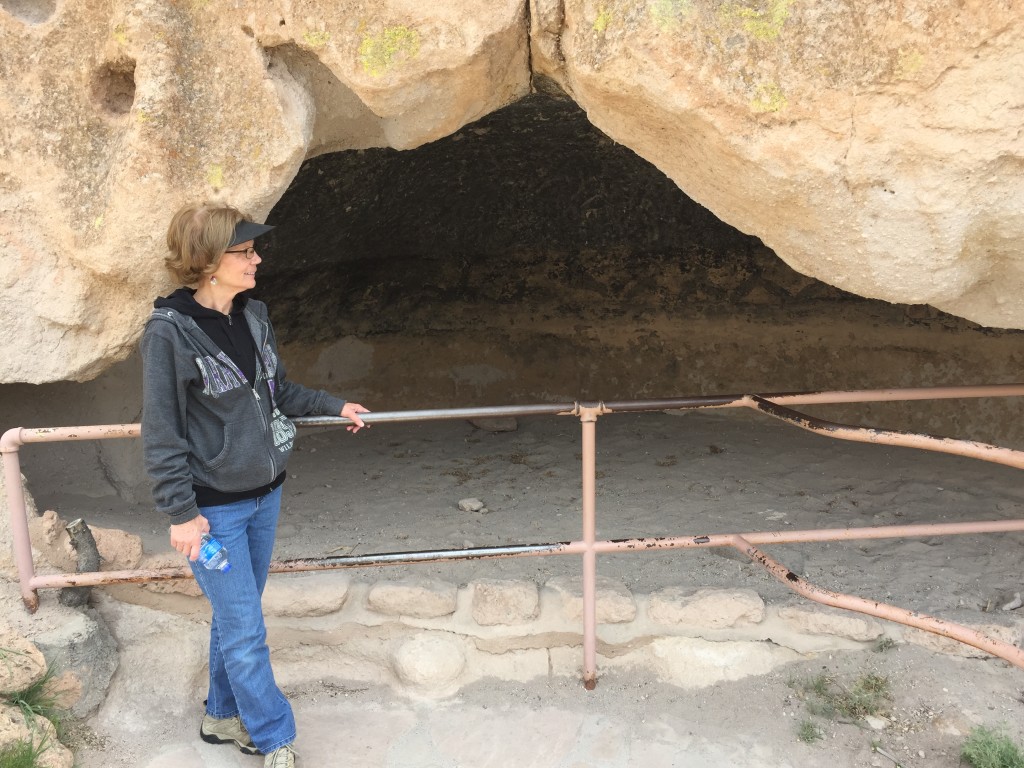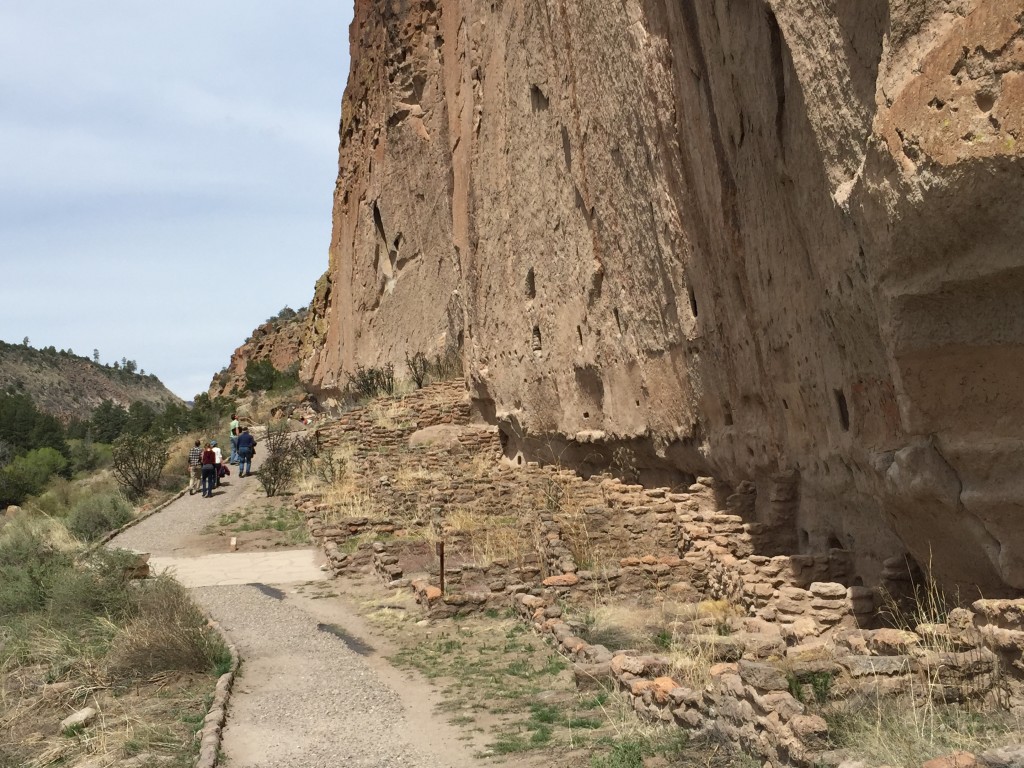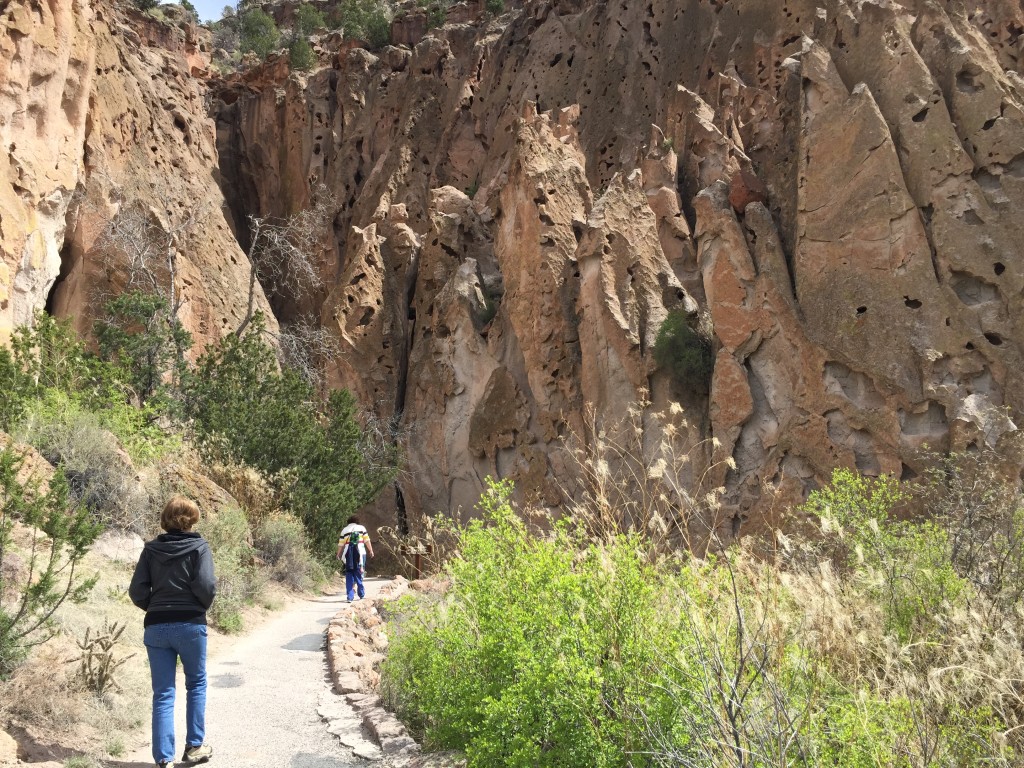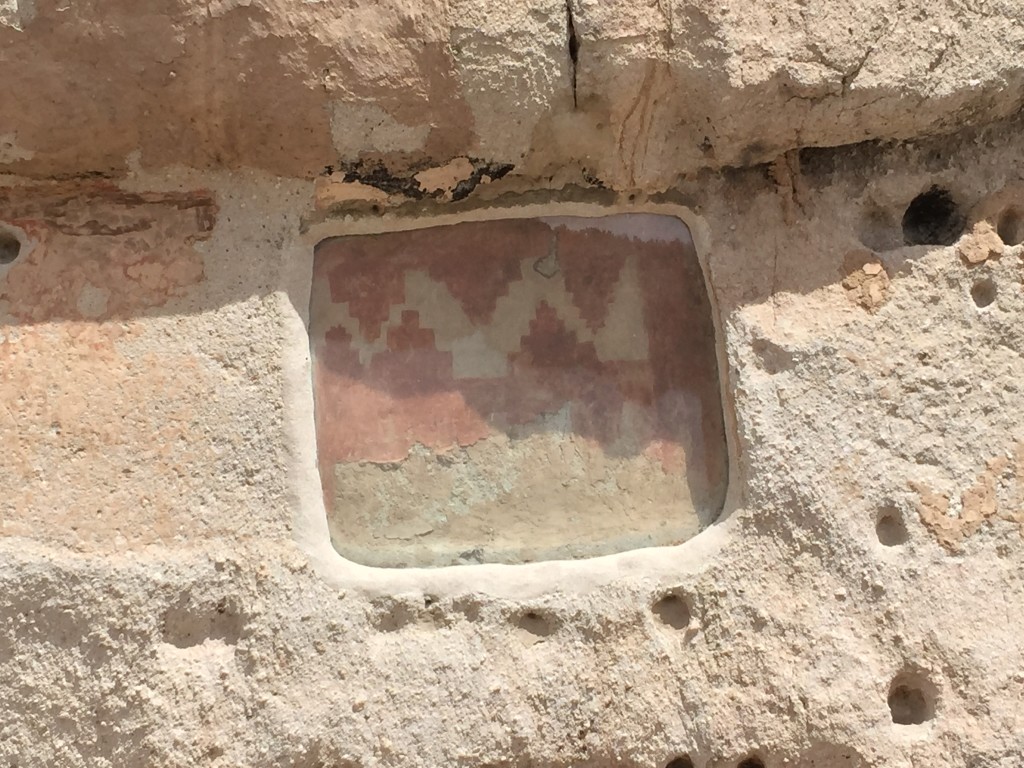 Alcove House
The trail then winds down towards the creek and you will need to cross it using the wooden bridge.  The trail from here is about 1/2 mile more to the Alcove house and it is still flat and easy to traverse.
The Alcove House is a small pueblo built under a rock ledge that features several wooden ladders for you to climb up.  It is a little intimidating if you don't like climbing up 40 foot ladders but it is a very fun experience!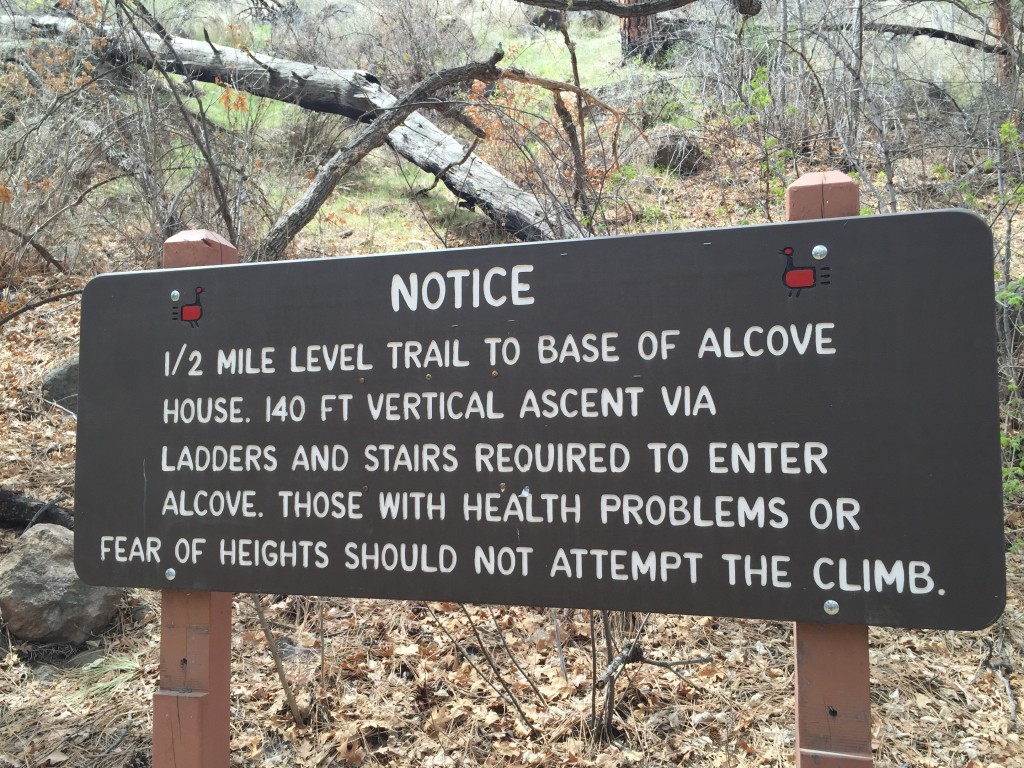 The ladders are firmly bolted into the rock so there is no chance for them to come loose.  Just in case you wanted to know, the Park Service put in the ladders so…yep…climb away with no worries!
Once you are at the top, you aren't allowed to go inside of the Alcove House but you are allowed to walk all around it, not on top of it.  This was a sacred place and it felt a little wrong to see people throw their trash on the ground – I don't understand people sometimes!
The Return:
Head back towards your car.  We stopped and got some ice cream at the gift shop.

Personal Thoughts:
Bandalier National Monument was an incredible place to explore.  I loved seeing all of the cliff dwellings and rock art scattered all over.  Seeing the Alcove House was probably the highlight of my trip.  It was fun climbing up those ladders and once we got up to the Alcove House I really got a sense that this place was sacred to these ancient people. If I'm around the Santa Fe area I will be coming back.