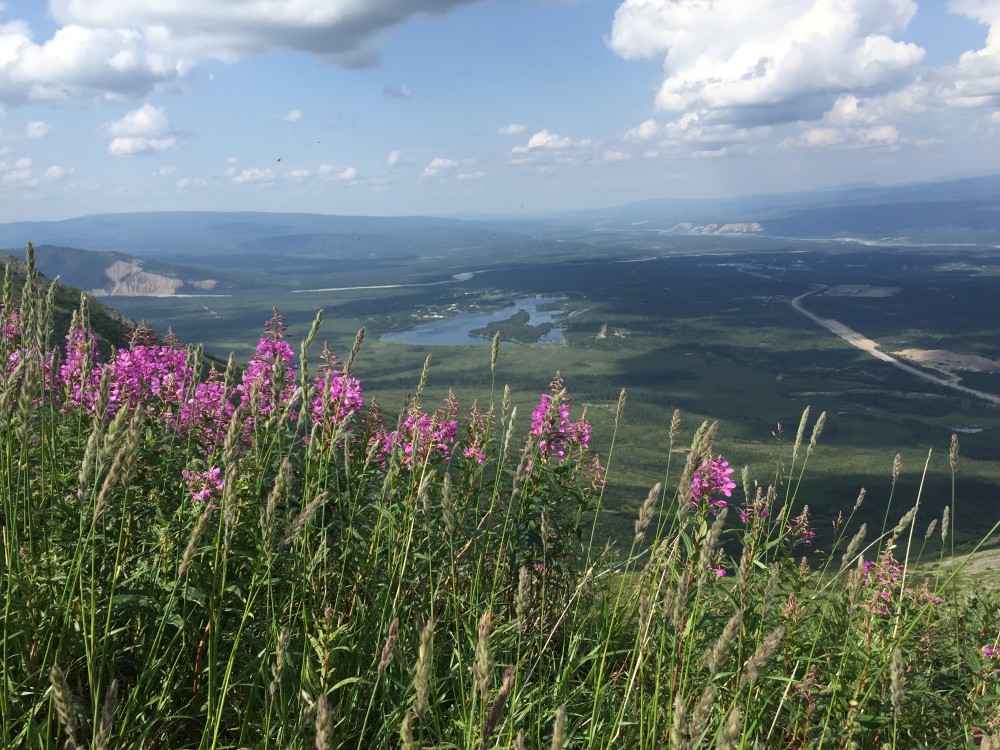 Overview
Mt. Healy, Alaska Range Mountains, wildlife, wild flowers
About 3 miles to the Bison Gulch Fork trail. 6 miles round trip. If you hike to Mt. Healy from this point it is another 1.2 miles making the entire hike from top to bottom 8.4 miles.
3-5 hours. If you plan to hike to Mt. Healy from Antler Creek, add on 3-4 more hours depending on your skill and group size.
Bring meals and snacks as needed
Bring very sturdy hiking boots, backpack for food and water, rain jacket, sunglasses, hat, hiking poles are recommended.
GPS Coordinates:
Antler Creek Trailhead: 63°49'15.42″N,148°59'12.07″W
Rocky Terraces: 63°48'27.91″N, 149° 1'36.79″W
Bison Gulch and Antler Creek Fork: 63°47'44.19″N, 149° 0'37.50″W
Trail Map
Driving Directions
The Trail:
Note: If you plan to hike up Antler Creek to Mt. Healy, this trail is much longer than the route from Bison Gulch.
Antler Creek is one of the many ways you can climb to the top of Mt. Healy.  It is steep and the trail often disappears but if you are creative and committed you can make your own trail to the top.  Or you can simply hike up as far as you want, get incredible views of the Healy area and  surrounding mountains then come back down.
The trailhead can begin at the Antler Creek bridge which doesn't really have too much parking. Or you can easily park on the south side of the Denali RV Park and Motel property.  You will see this sign at the parking lot.
The trail winds around for about 1/4 mile until you come to the beginning of the Antler Creek ridge line.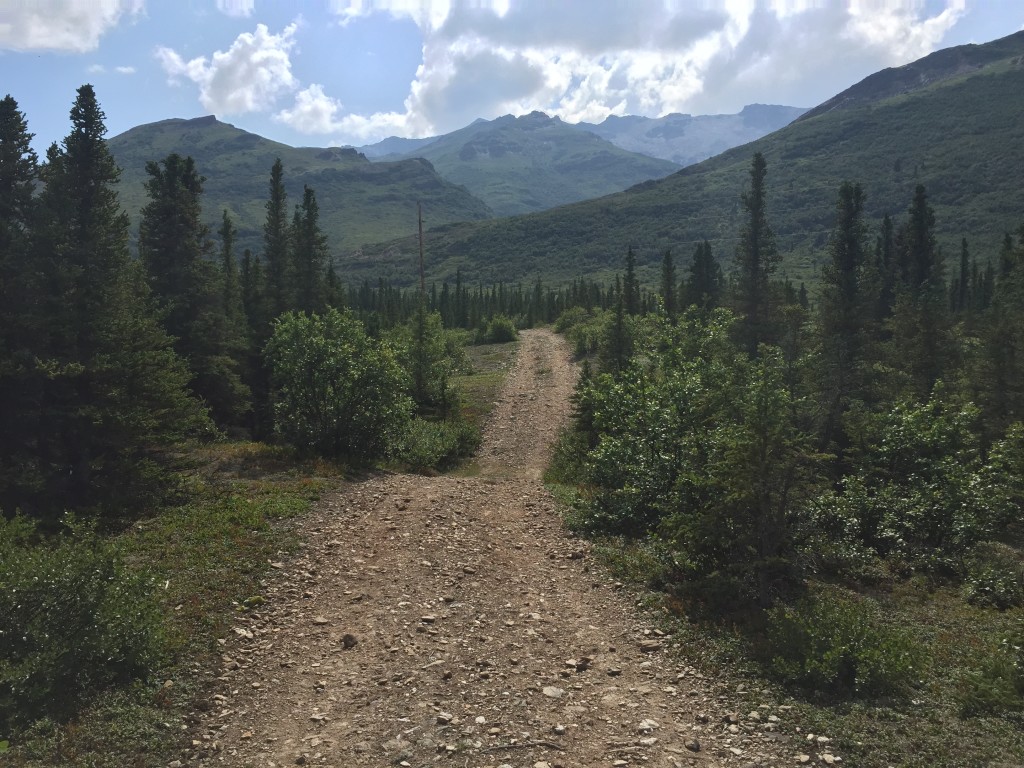 The picture below is looking up the ridge line, which is where you will need to hike.  The trail isn't as clear as others in the area but I thought it was more fun making up my own trail at times – that is why I say you will need to use some creativity.  Just make sure as you hike up, you look ahead about 1/2 mile to plan your hiking route.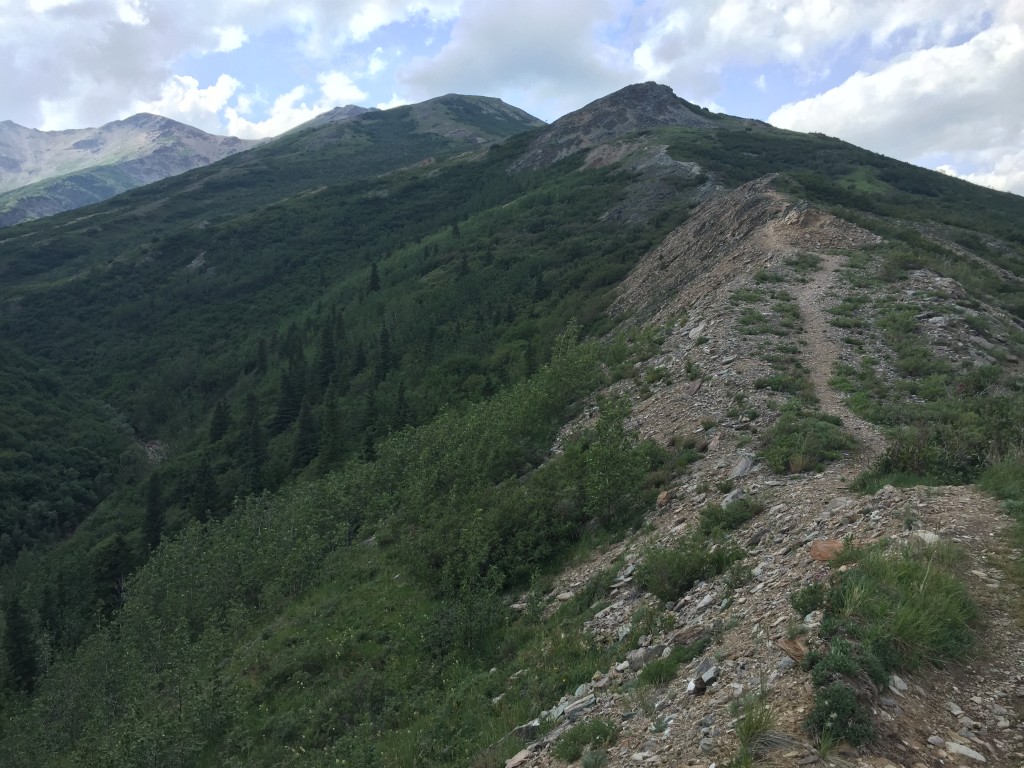 The trail is very steep at times.  Just go at a nice slow pace and you wont wear yourself out.  Enjoy the views!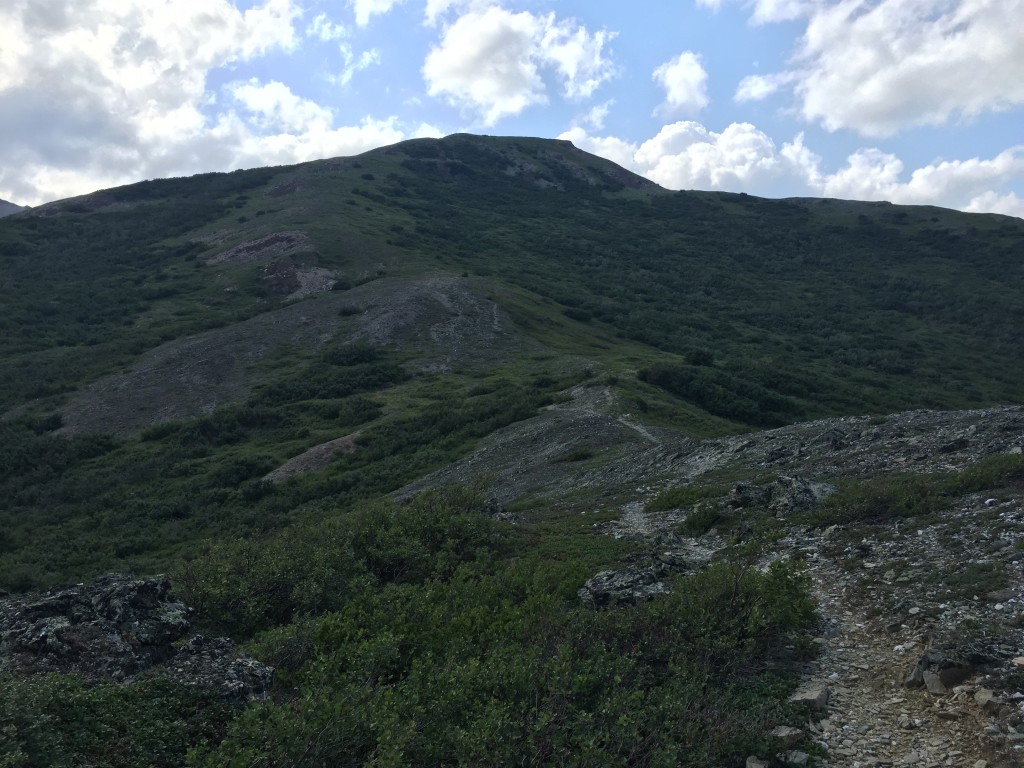 Do you see the trail?  Neither do I.  But this is where the "trail" will lead you.  Just keep going up!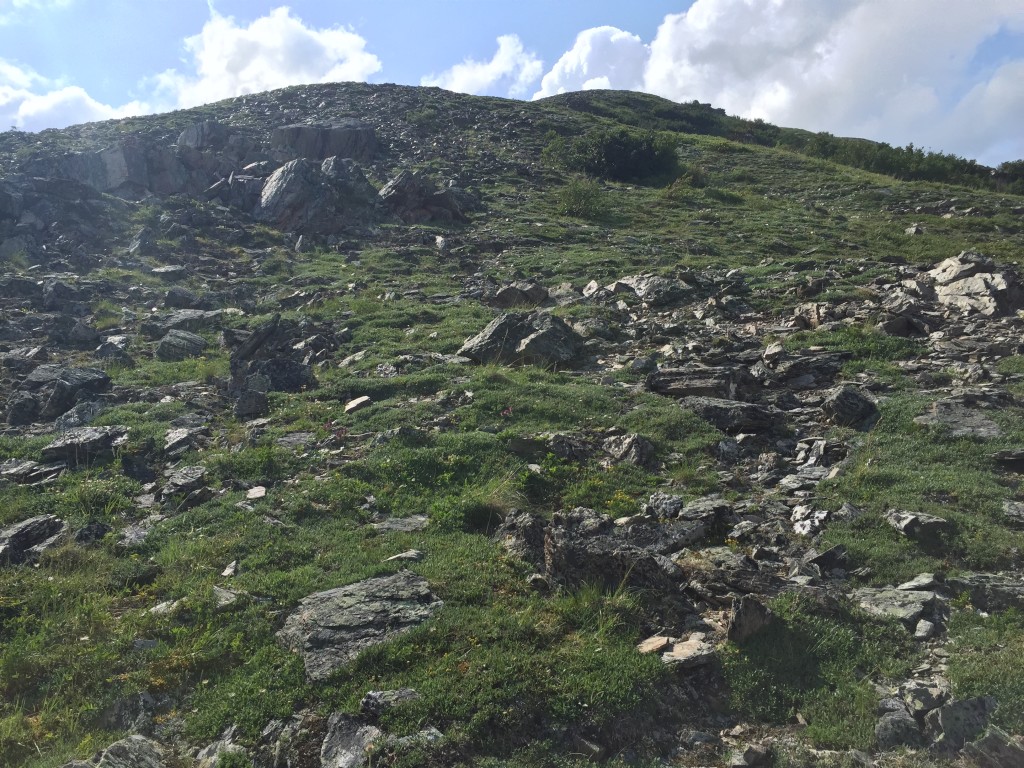 Lots of pretty flowers all over.
Before you come to the very top of the ridge line you will see multiple trails that go in all directions.  This is where you must decide which direction you want to go.  If you want to continue hiking up to Mt. Healy then you must follow the trails to the south but staying on the ridge line or hike straight up to the top.  You can hike north a little ways for an incredible overlook of Otto Lake and the town of Healy. It depends on you.  But for the sake of this Trek I will continue going up Antler Creek until it meets up with the Bison Gulch Trail to Mt. Healy.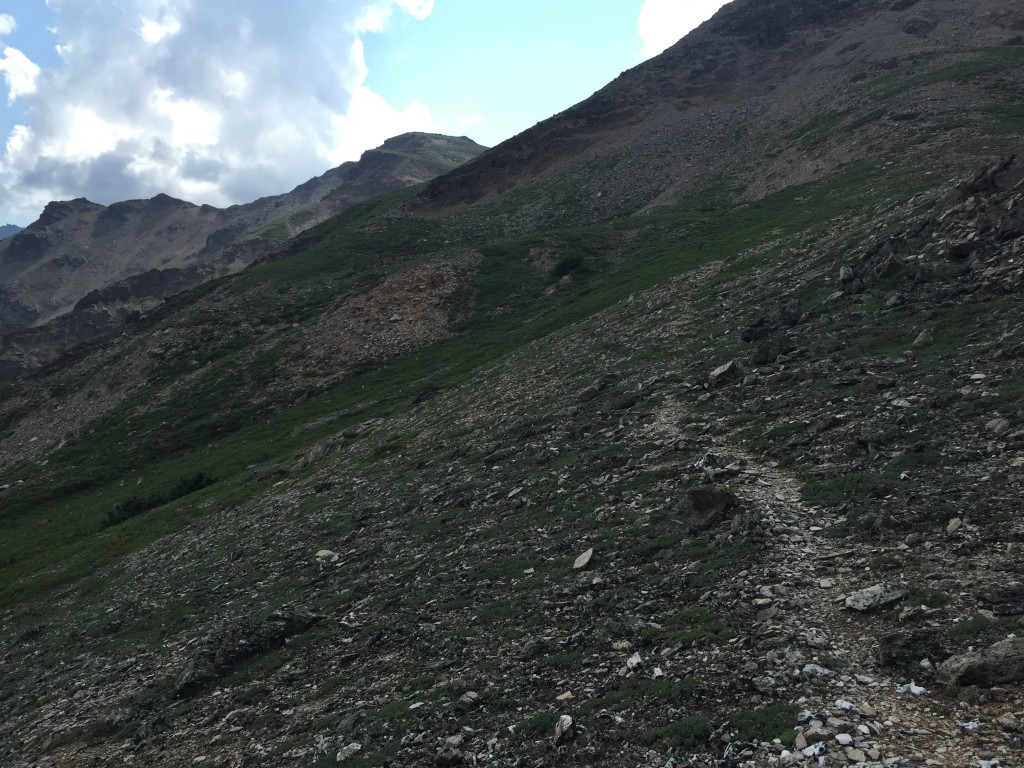 Almost at eye level with the bottoms of the clouds.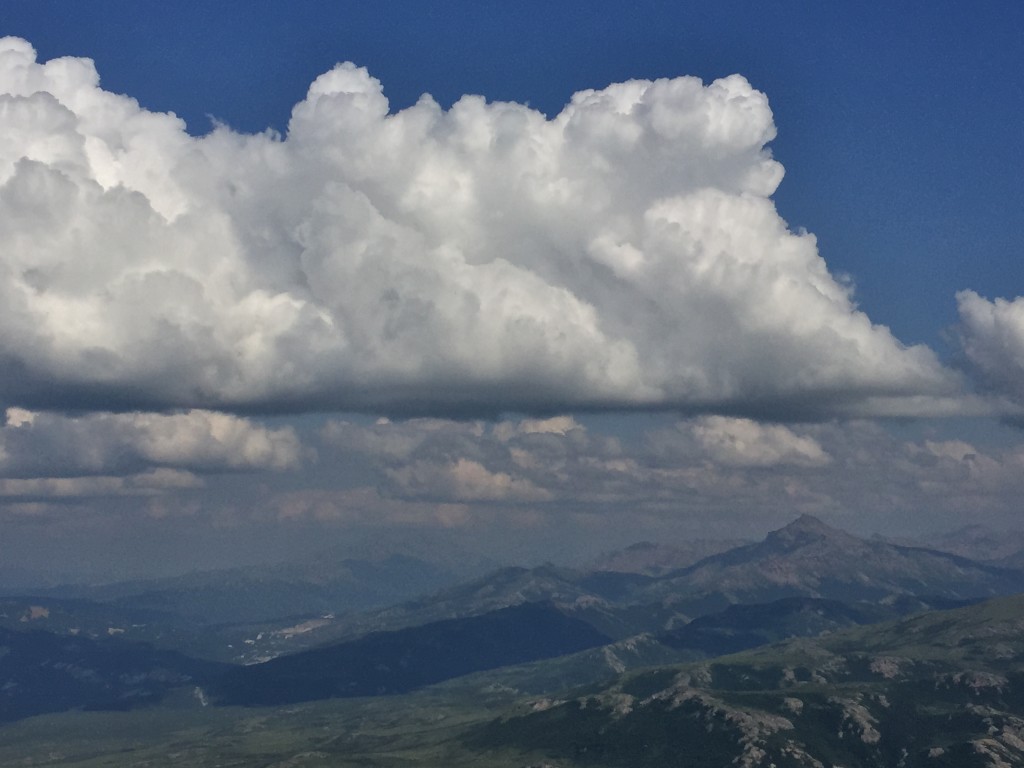 I lost the trail a few times so I hiked to the very top of the ridge line which is about 1.5 mile from the bottom, planned my next route and then stuck to it.  I passed by a very huge field of rocky terraces with lots of wildflowers and mushrooms.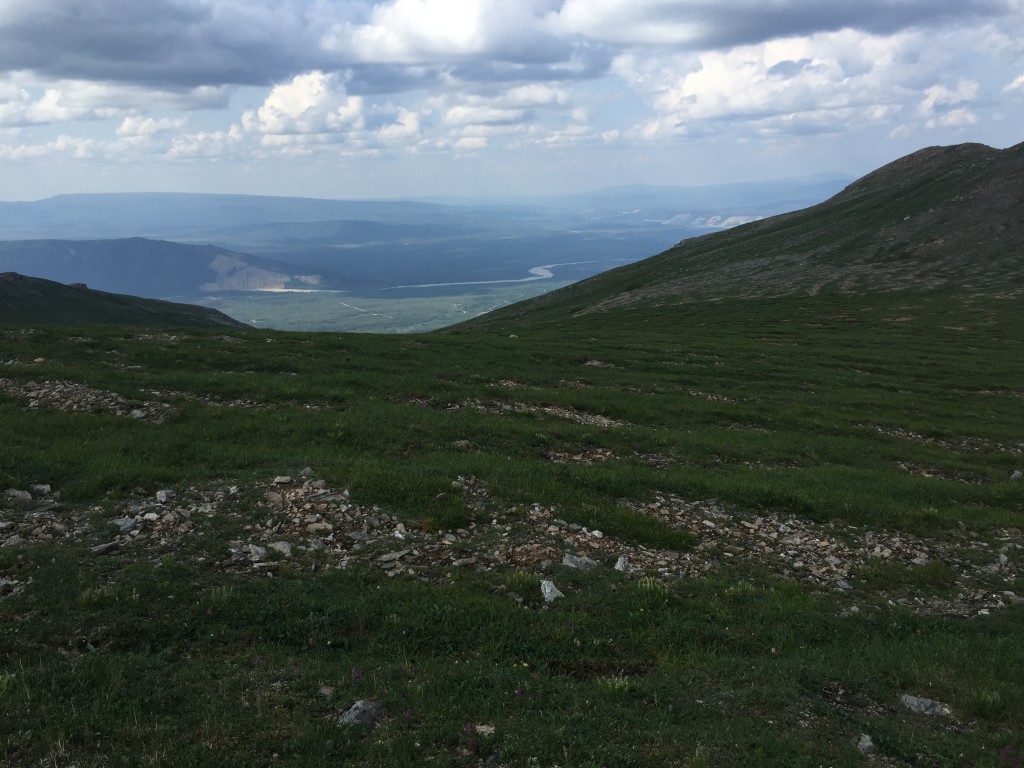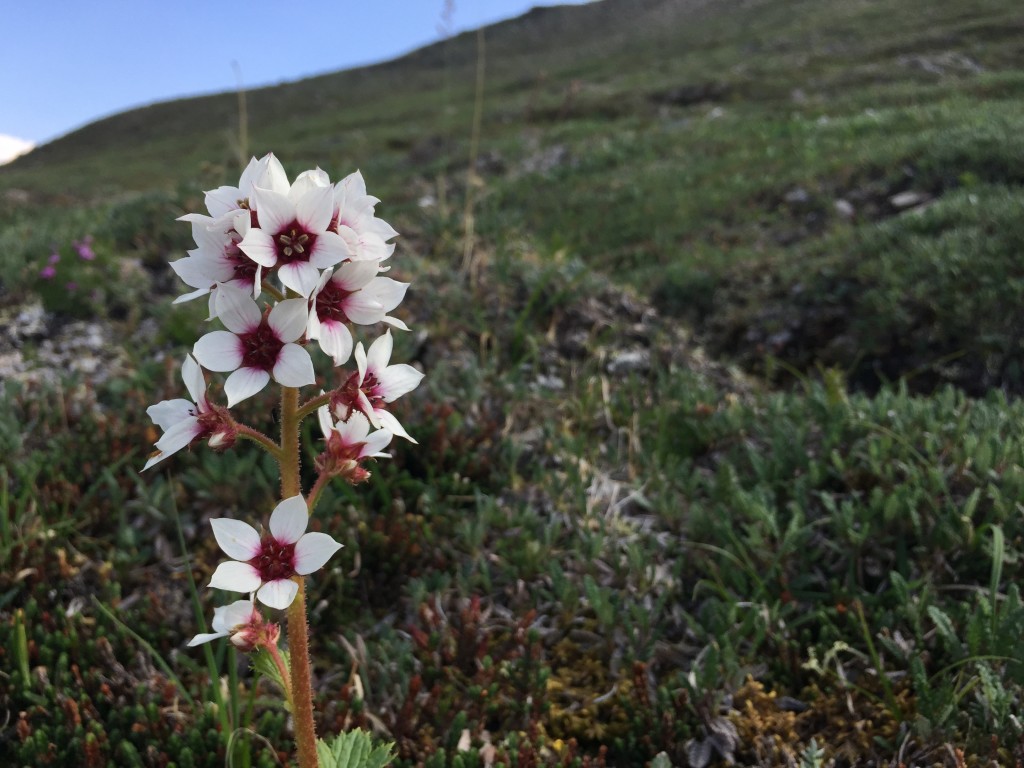 From here it is about another 1.4 miles until you meet up with the Bison Gulch trail.  It is a looooooong way down!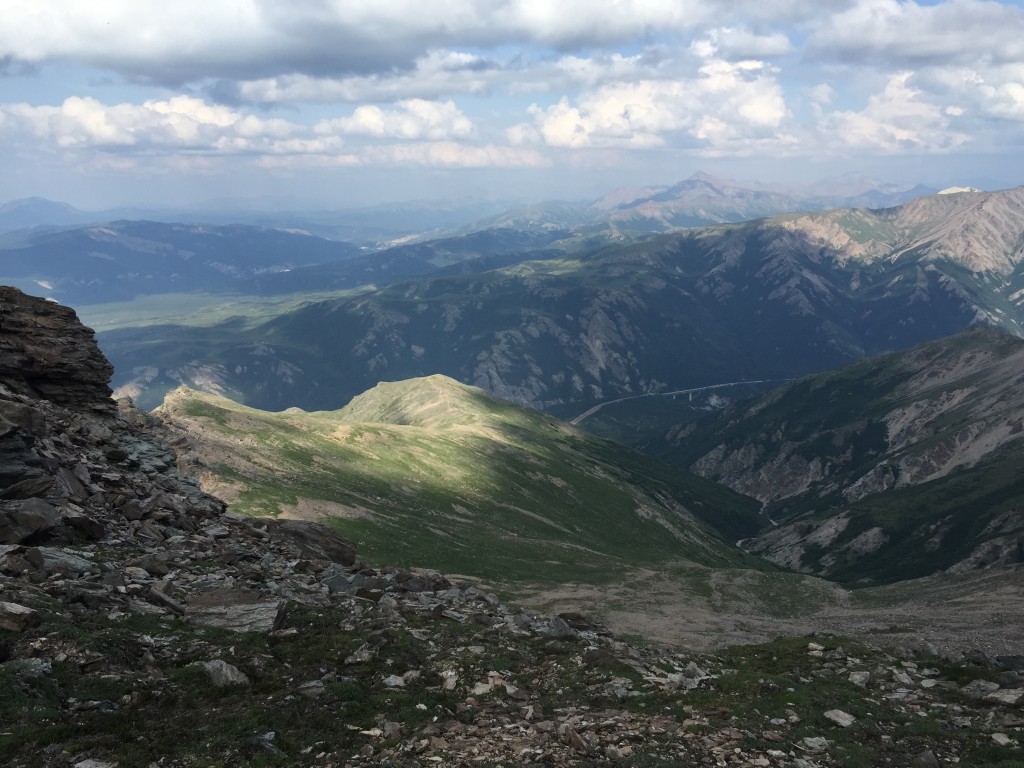 Once I met up with the Bison Gulch Trail I kept hiking a little ways so I could follow a heard of mountain goats.  The goats were really cool to see as they roam all over these mountains and I had the off chance of catching them on the same trail I was on.
After I watched the goats for a few minutes I hiked back down the Bison Gulch Trail and went back to my car.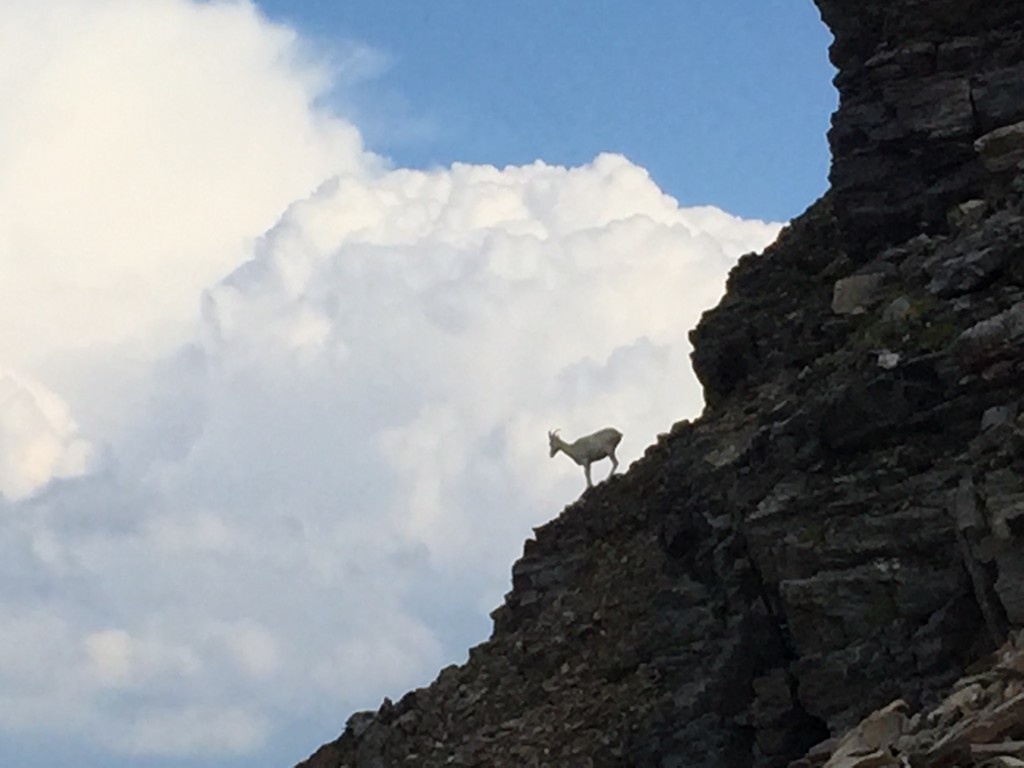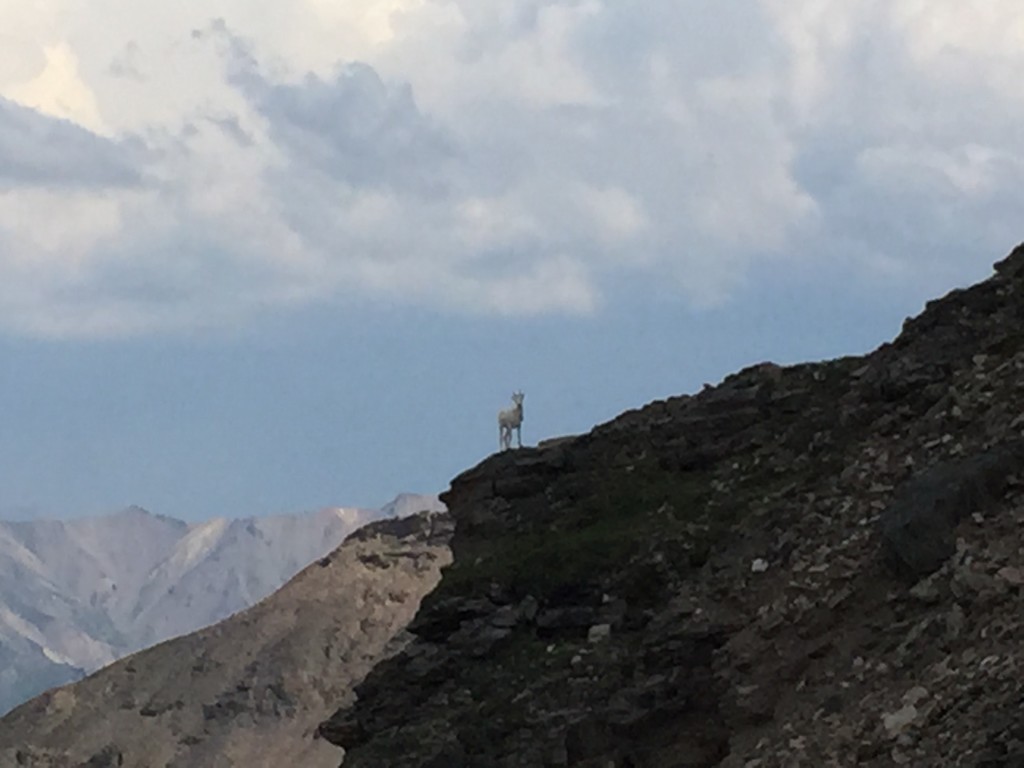 If you continue to hike up to Mt. Healy, keep following the ridge.  It is about another 1.2 miles to the top.
The Return:
Head back towards your car.

Personal Thoughts:
Antler Creek was pretty cool but I doubt I would hike to the top of Mt. Healy from this way again.  It is longer and more steep but it was still fun to do.  I did see several other hikers who were coming down but overall I don't think too many people hike this trail.