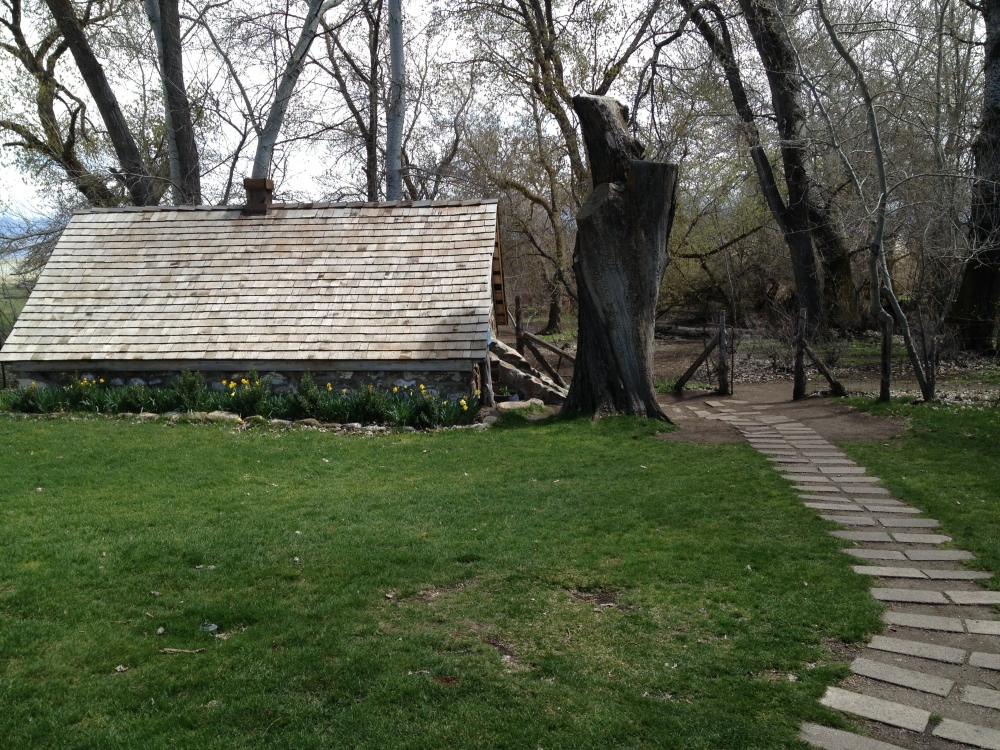 Overview
Antelope Island State Park – Northern Utah
Fielding Garr Ranch, old fashioned living, picnic area
<1 mile of walking. It depends on how much walking you want to do.
Only entrance fee into the State park is required. Ranch is free.
Drinking fountains available, spring nearby (though not drinking water)
Open year round. Hours are more limited in winter months. Typically open 9am to 5pm
Lots of shade. Many tall trees nearby.
Dirt trail. You are walking on a small ranch.
Yes. Located close to the north end of the parking lot.
Located close to the ranch parking lot.
Not allowed at ranch but allowed at designated camping areas around the island.
Bring snacks or have a picnic in the large park area
Bug spray (for warmer months), hat, sunglasses, picnic gear
GPS Coordinates
Antelope Island Ranch (Fielding Garr Ranch): 40° 55.545'N, 112° 10.042'W

Trail Map
Driving Directions:
From I-15, take the Antelope Dr exit 332 in Layton Utah.  Travel all the way west on Antelope Dr until you come to the guard station at the entrance to the state park.  Travel 7 more miles across the causeway until you come to an intersection.  Take the first left and travel 10.6 on Antelope Island Road until you come to the Fielding Garr Ranch.  Take a left and you will be at the parking lot.

The Trail: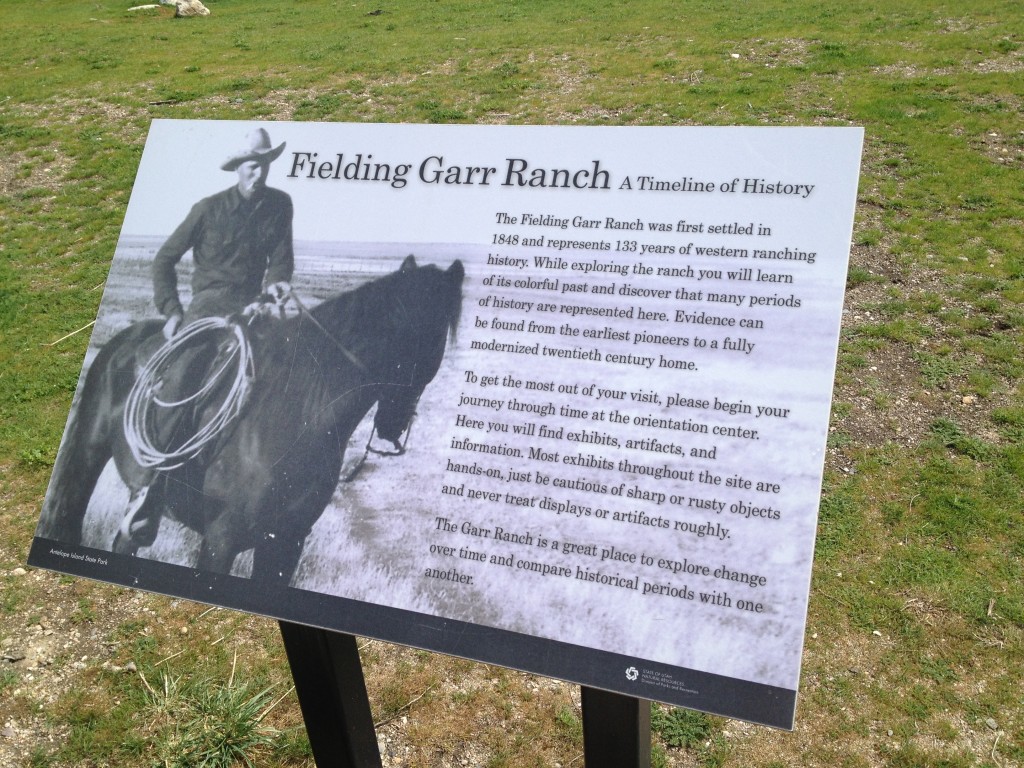 You will experience early living with a self guided tour.  Many buildings still exist and are open for you to walk through. There is a large picnic area to the south of the ranch and is a great place to eat lunch.
This ranch is technically called the Fielding Garr Ranch, named after the man who settled here.
From the parking lot there is a path that leads you to the east towards a large white building.  Keep going and you will be in a courtyard where if you look to the north, you will see a large barn type building with a sign that says "Begin Here".  Start the tour here and read about the interesting lifestyle that started over a hundred years ago at the ranch.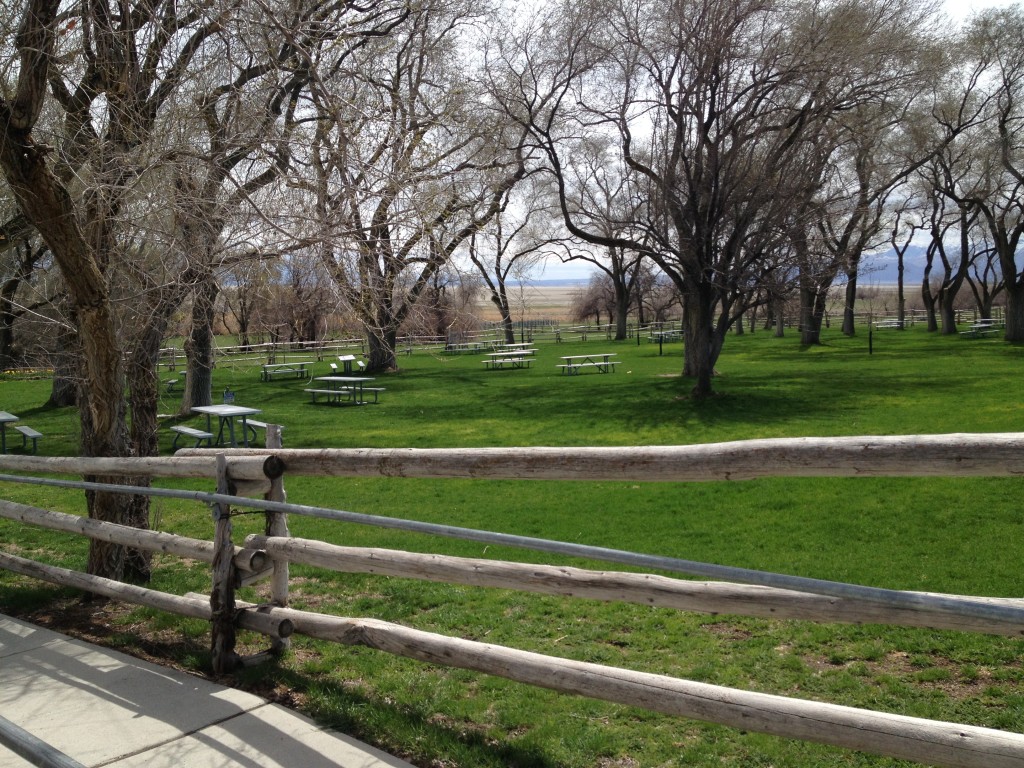 You are welcome to wander around the area and there is a lot to see.  There is a barn filled with tools and artifacts of early living.  You will see a modern home, cellar and even a small house that was built over a spring.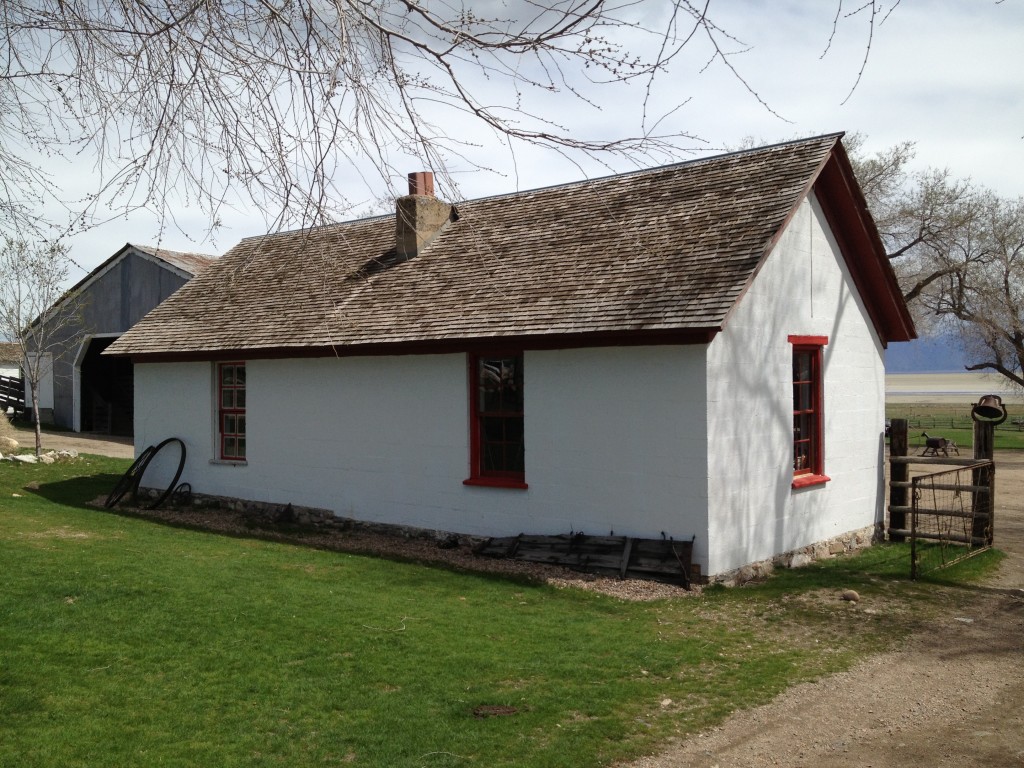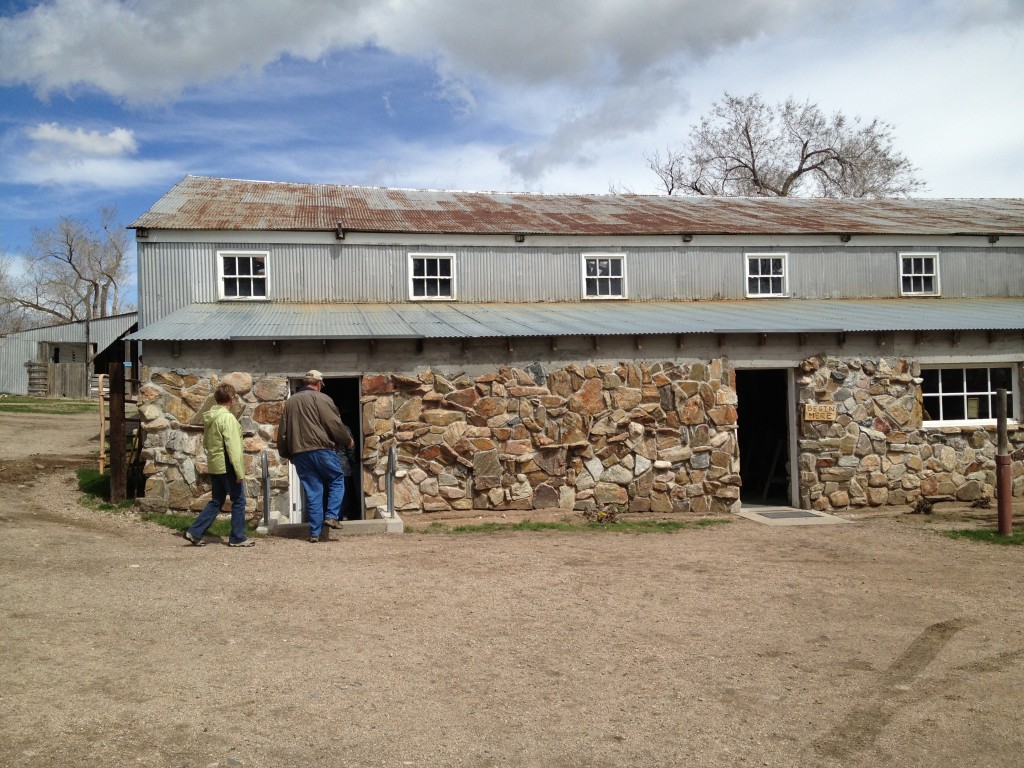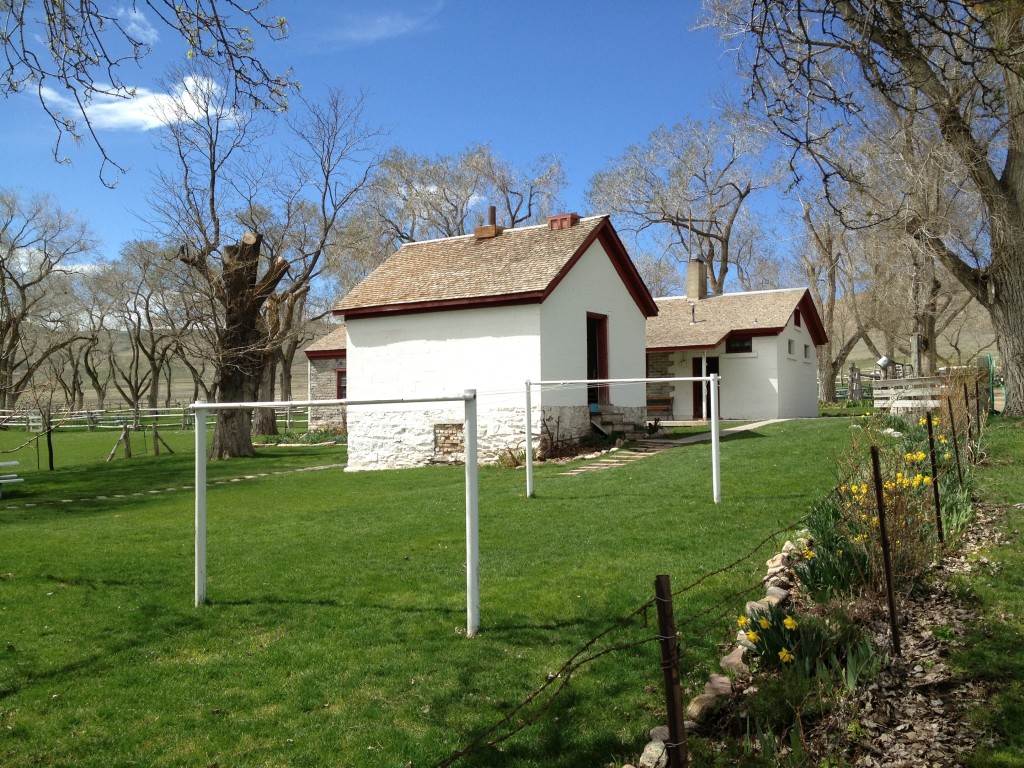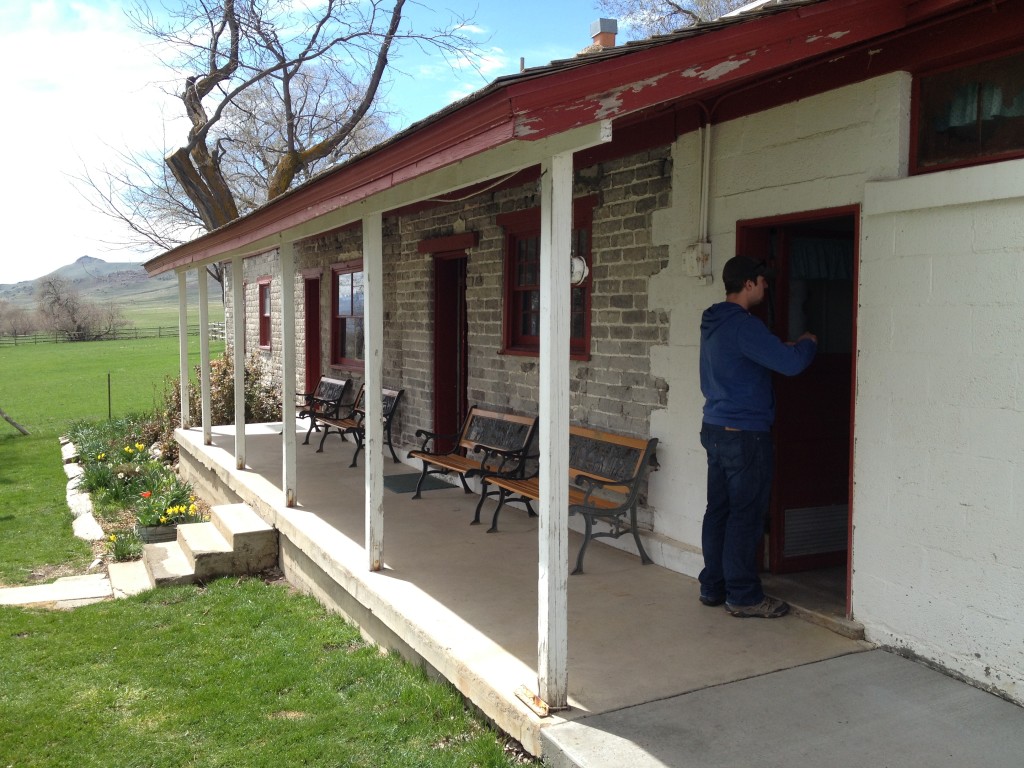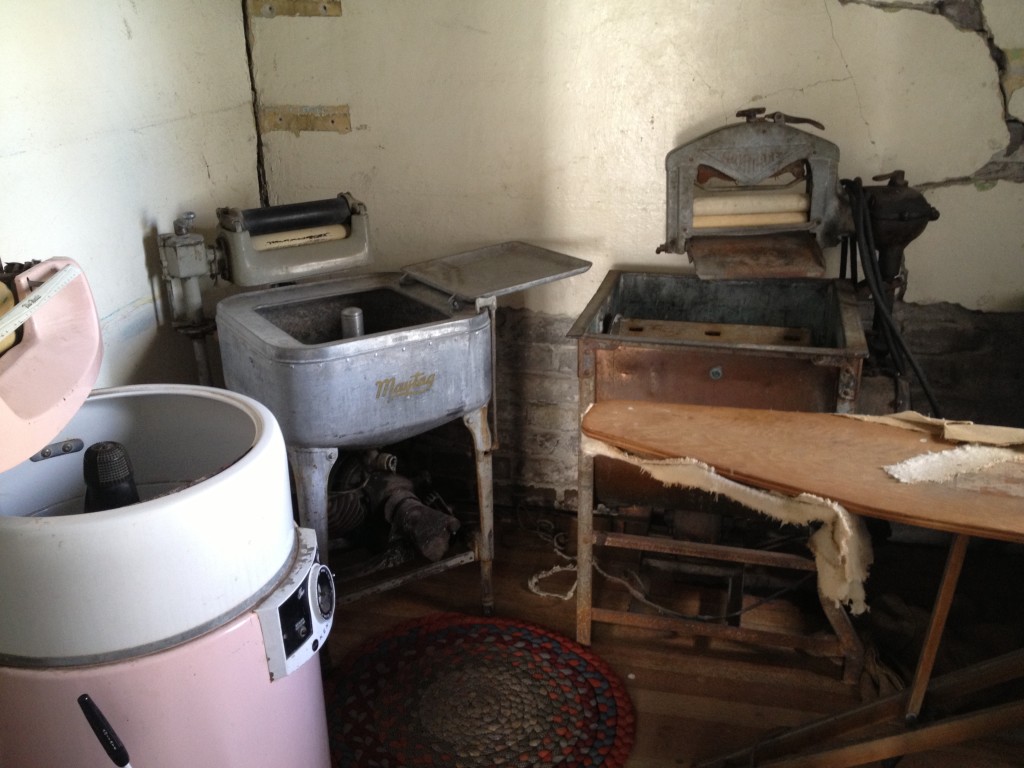 ---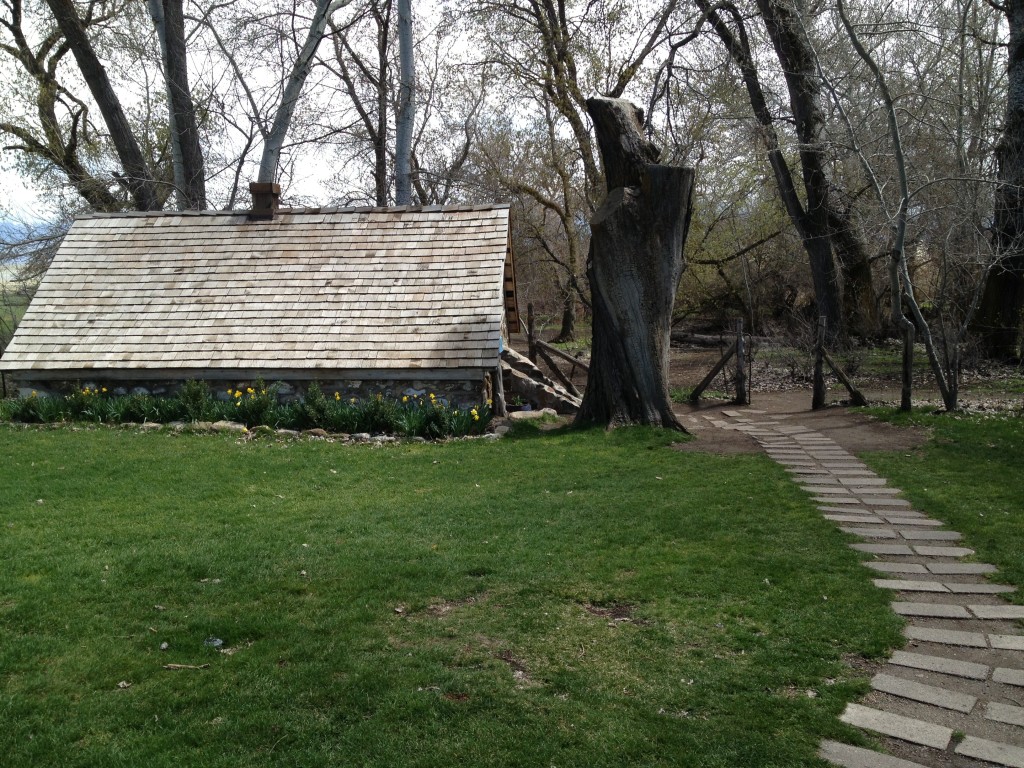 If you head north past the barn, you will see a tall grain elevator.  Keep going and you will most likely find horses tied up waiting for visitors to ride them.  You are able to go on a guided tour of the ranch with the horses but that costs extra.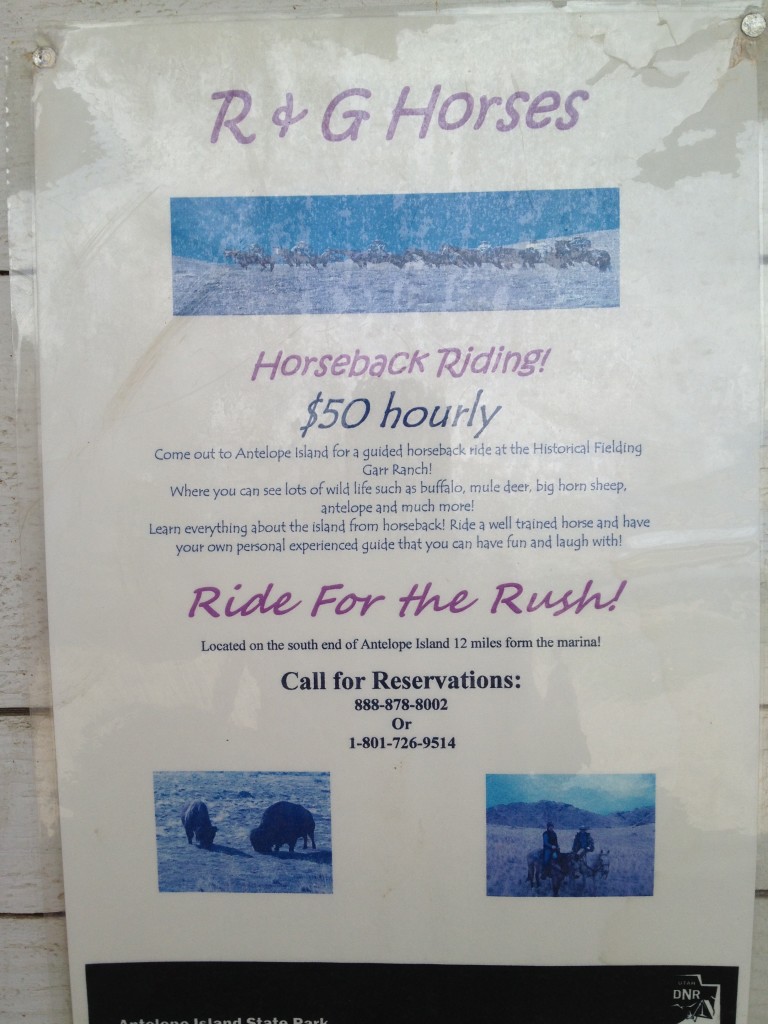 There is a building with a bubbling spring inside of it.  Although the water is murky and dirty, the settlers used these springs for their ranch.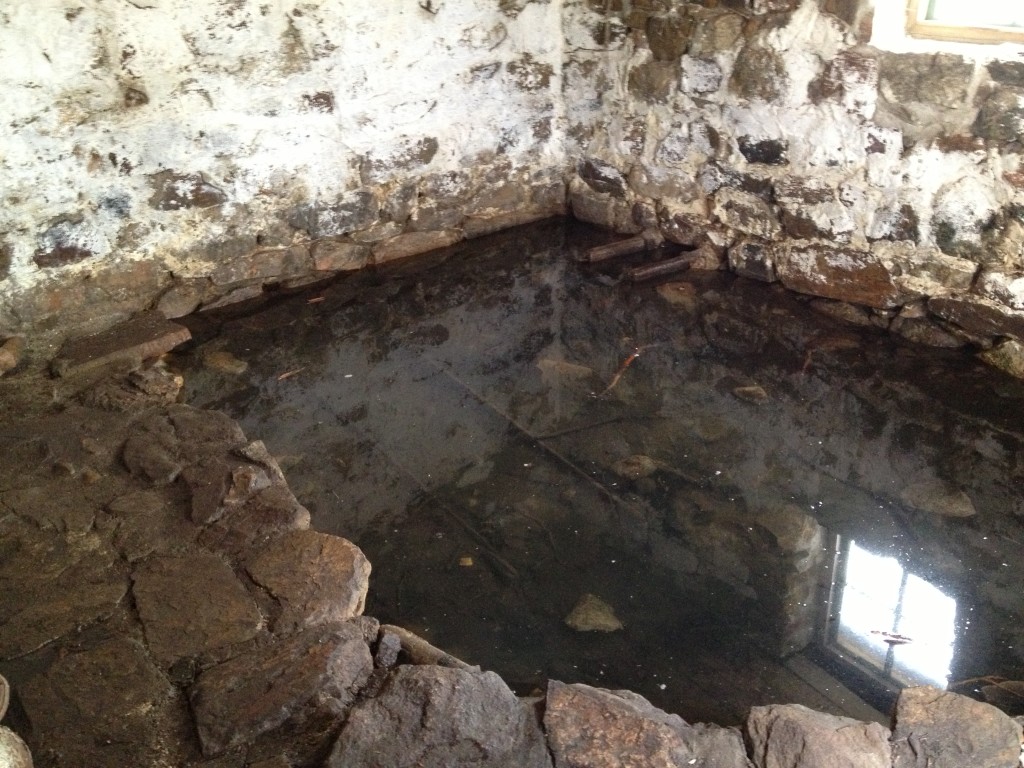 I really enjoyed walking around in early spring with the grass an almost neon green color.  It was quiet and peaceful and it makes you feel like you were transported to the pioneer days.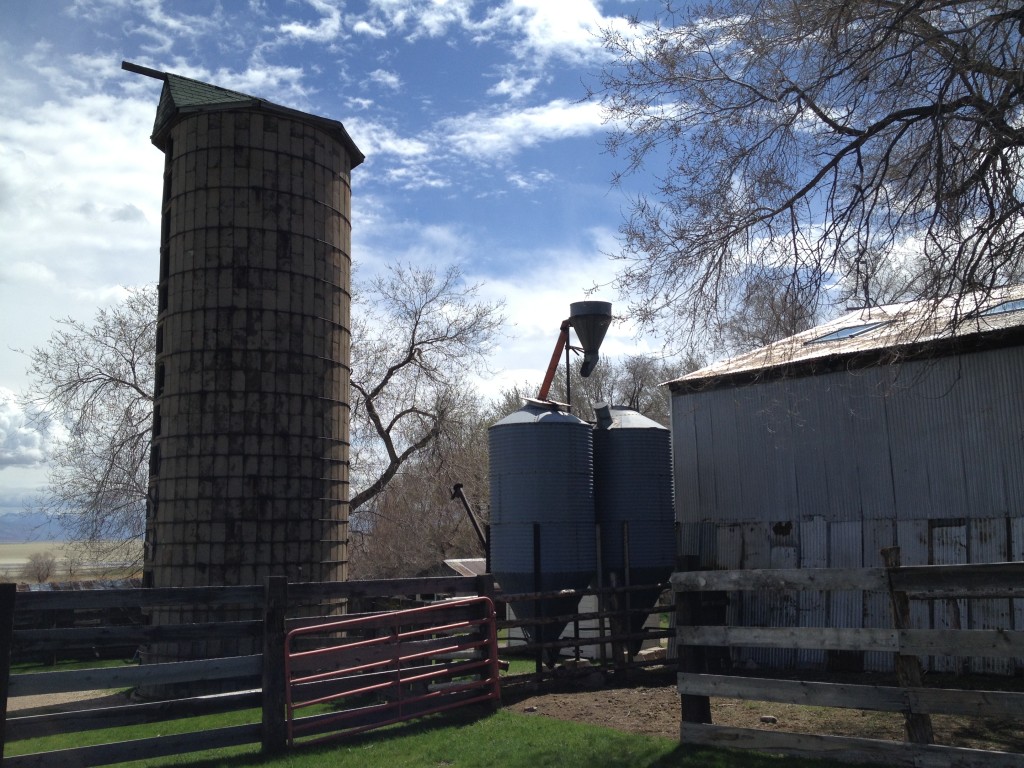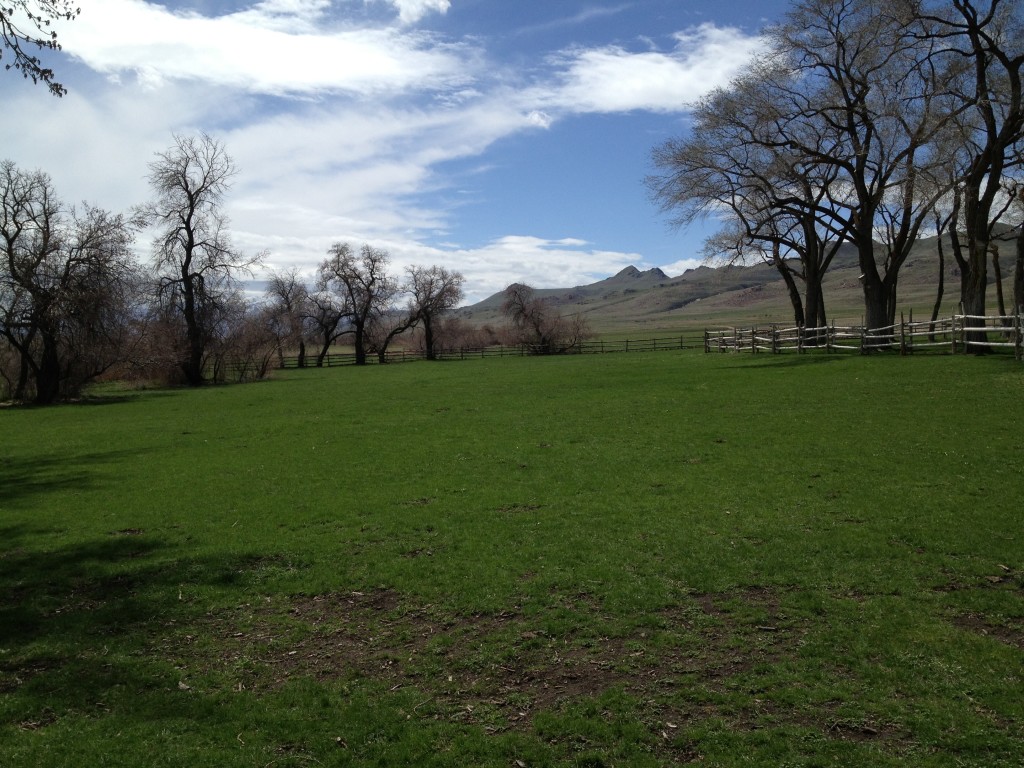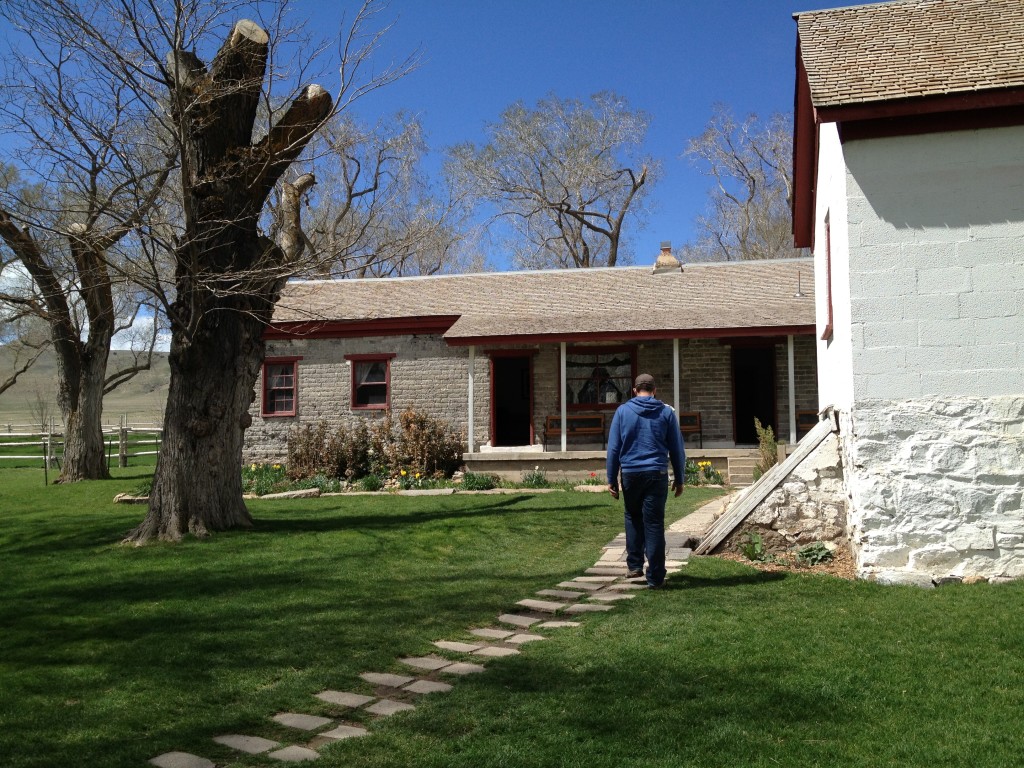 ---
The Return:
Head back to the east towards the parking lot.
---
Personal Thoughts:
This is a neat area to explore and learn more about early living on Antelope Island.  If you come during the spring expect to see the entire area (even the entire island) covered in green grass.  I would take advantage of this time and bring a picnic basket and eat lunch in this quiet place.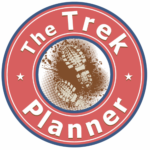 ---
Exploring one of the buildings at the Fielding Garr Ranch on Antelope Island: