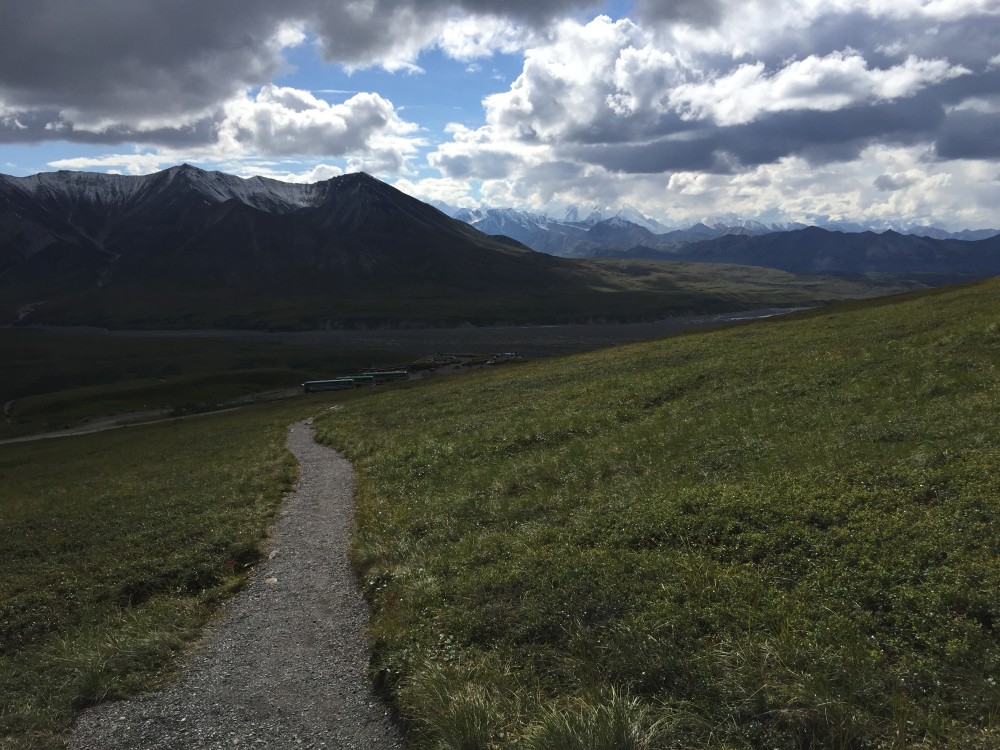 Overview
Denali National Park, Alaska
Denali, wildlife, Eilson Visitor Center
About 1.6 miles roundtrip
About 1-3 hours depending on your speed
Yes. You will need to pay the shuttle ticket fees and park entrances fees
Bring 1-2 liters of water
Great easy to follow dirt/gravel trail
Yes. Eilson Visitor Center
Yes. Only in the backcountry with a permit
Bring meals and snacks as needed. There are no food options out at Eilson.
Good hiking shoes, camera, bear spray (optional) binoculars, bag for food and water.
GPS Coordinates:
AlpineTrailhead: 63.43165, -150.31099
End of Trail: 63.4368, -150.322
Trail Map
Driving Directions
Drive to the Denali National Park Wilderness Access Center where you will need to purchase a shuttle bus ticket to Eilson Visitor Center where the Alpine Trail is located.  The shuttles make stops about every 90 minutes for restroom breaks.  It is about a 3 1/2 hour drive to Eilson Visitor Center.


The Trail:
The Alpine Trail is located just above Eilson Visitor Center in Denali National Park.  The only way to get here is by using the National Park Shuttle System.  This is a great hike that offers absolutely incredible views of Denali (the mountain).   This is one of the few maintained trails in Denali National Park and it is not too difficult.
Note: please use caution in this area as you are in prime bear habitat (please see pictures below).
The trail starts off above the Eilson Visitor Center and winds around blueberry and huckleberry bushes for just about the entire length of the trail.  I hiked this in late summer so there were endless berries to be picked and believe me, I stuffed my face!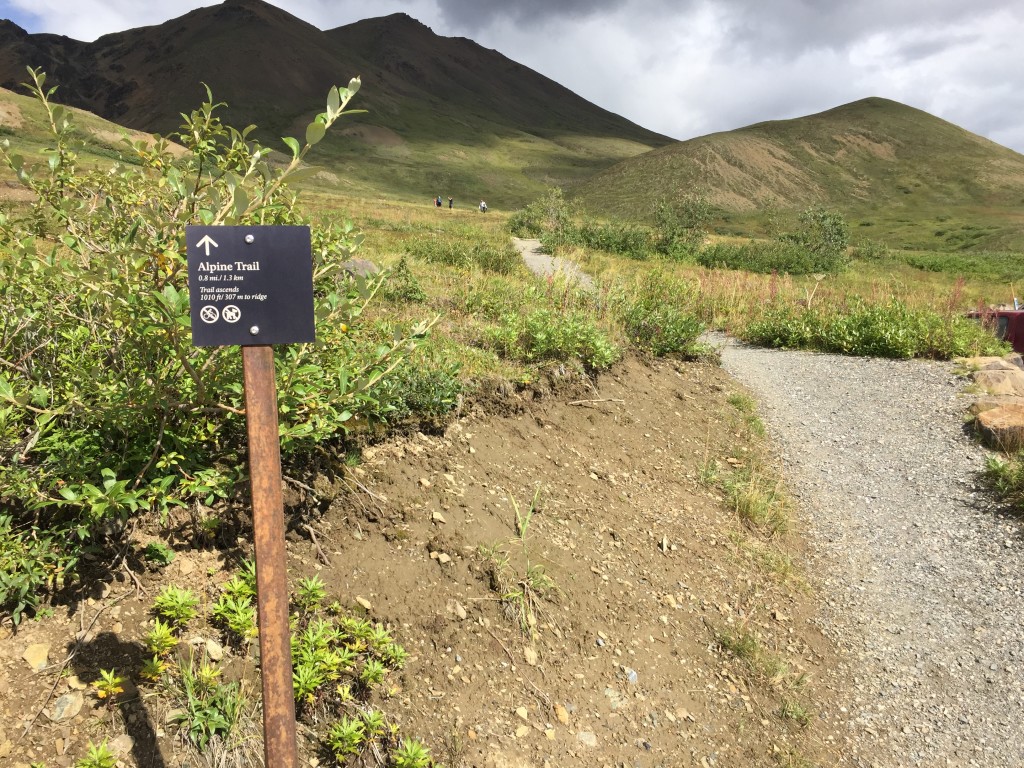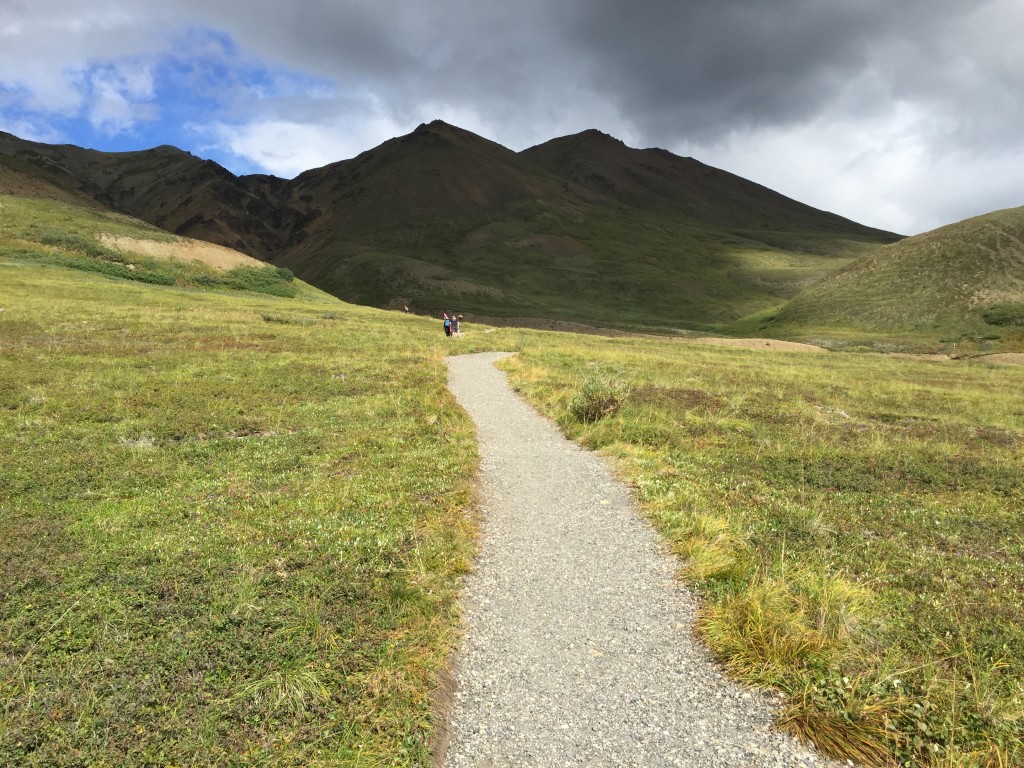 Looking up towards the top where the trail takes you.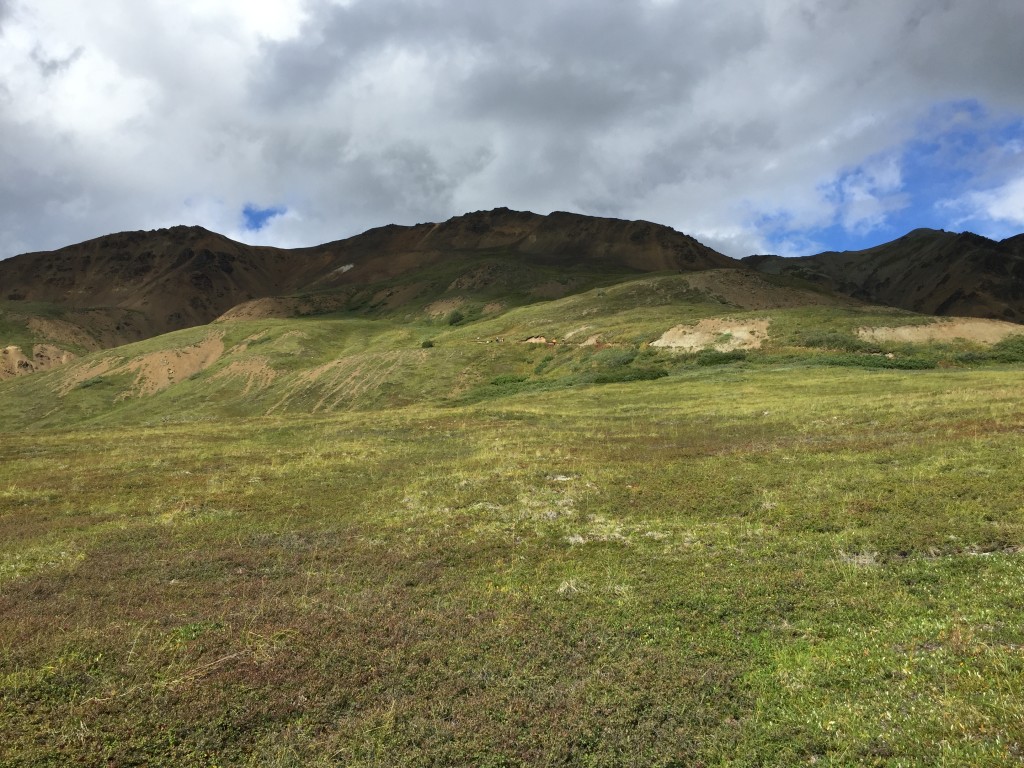 The trail will quickly rise in elevation but I just took my time and enjoyed the scenery and Denali.  The area surrounding Eilson is some of my favorite I have ever seen because it has a beauty that is just surreal and cannot be captured on film.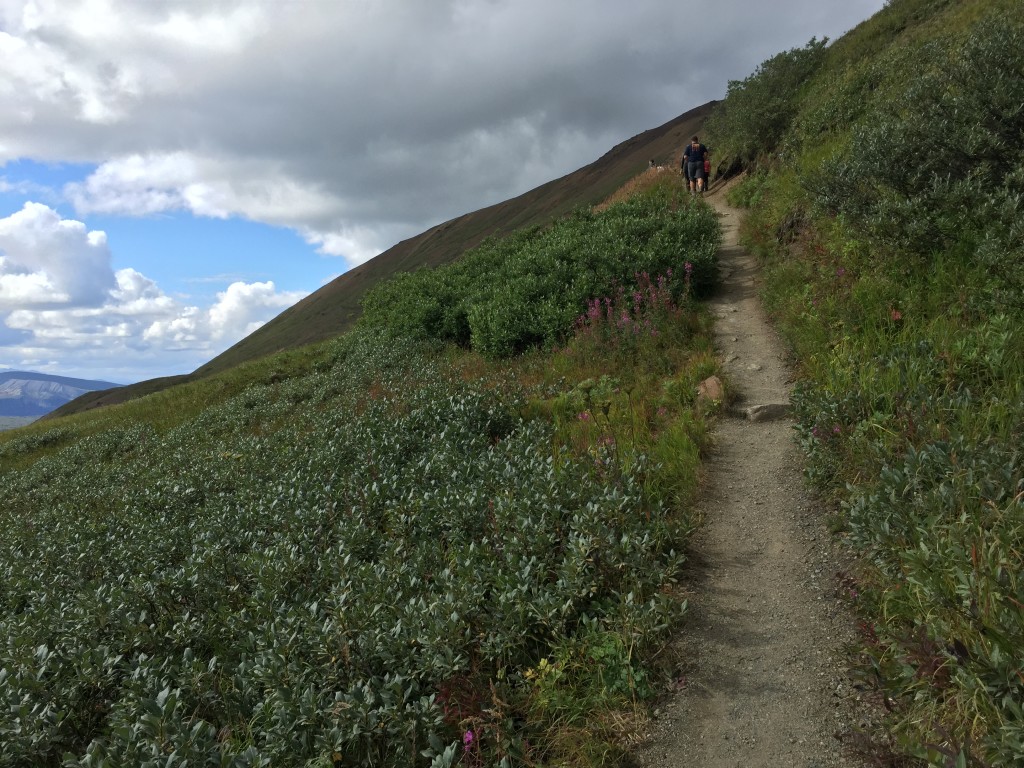 The trail does make a few switchbacks which makes it easier to hike.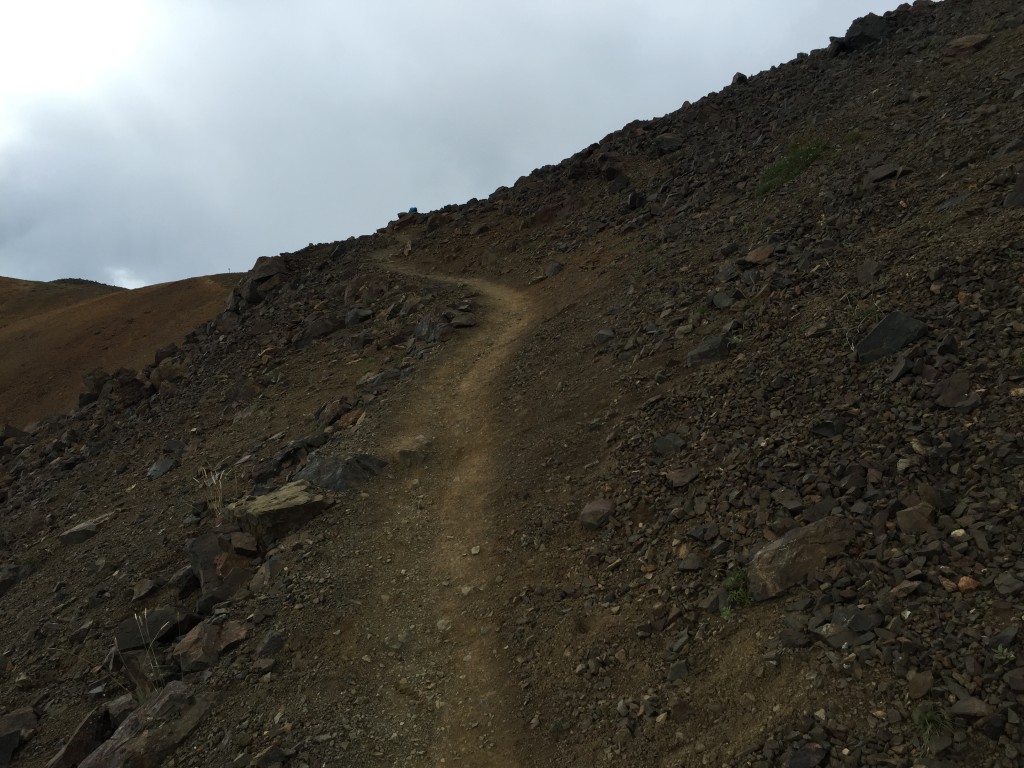 When I was just about to the top I found a fat ground squirrel begging for crumbs but nope!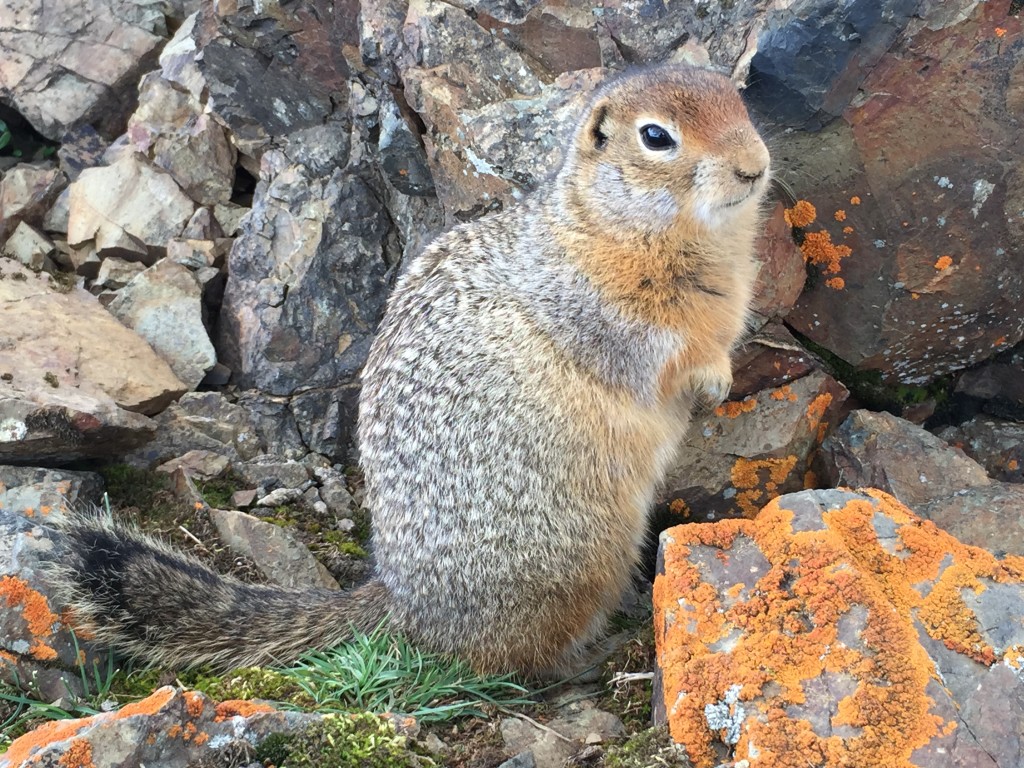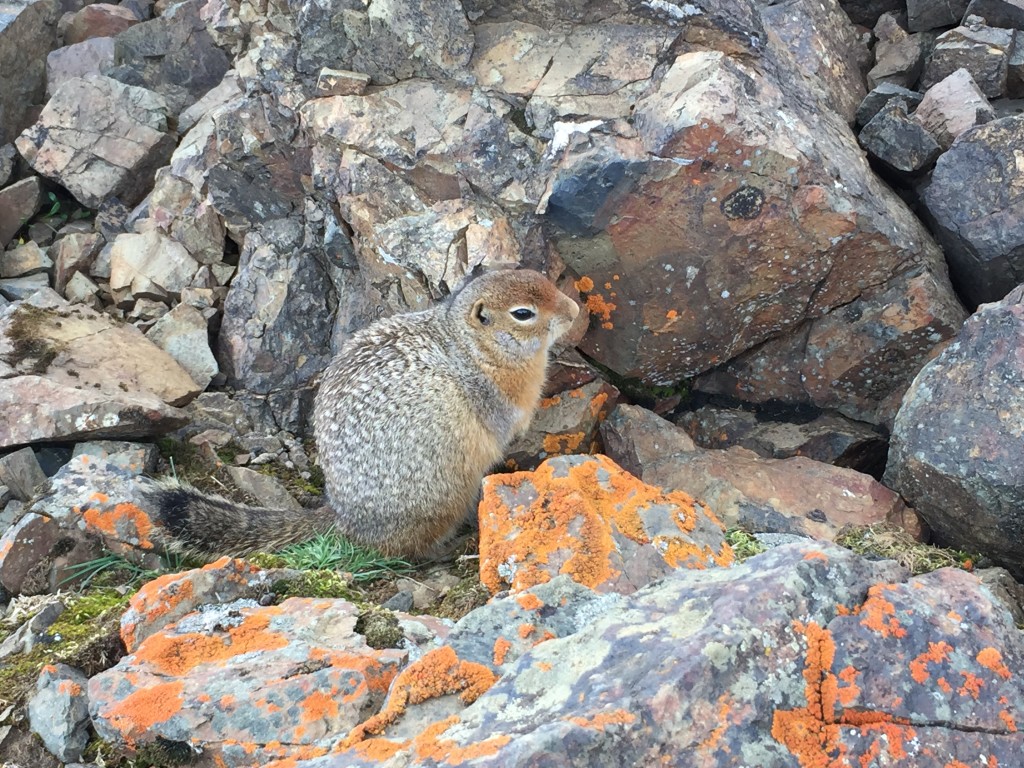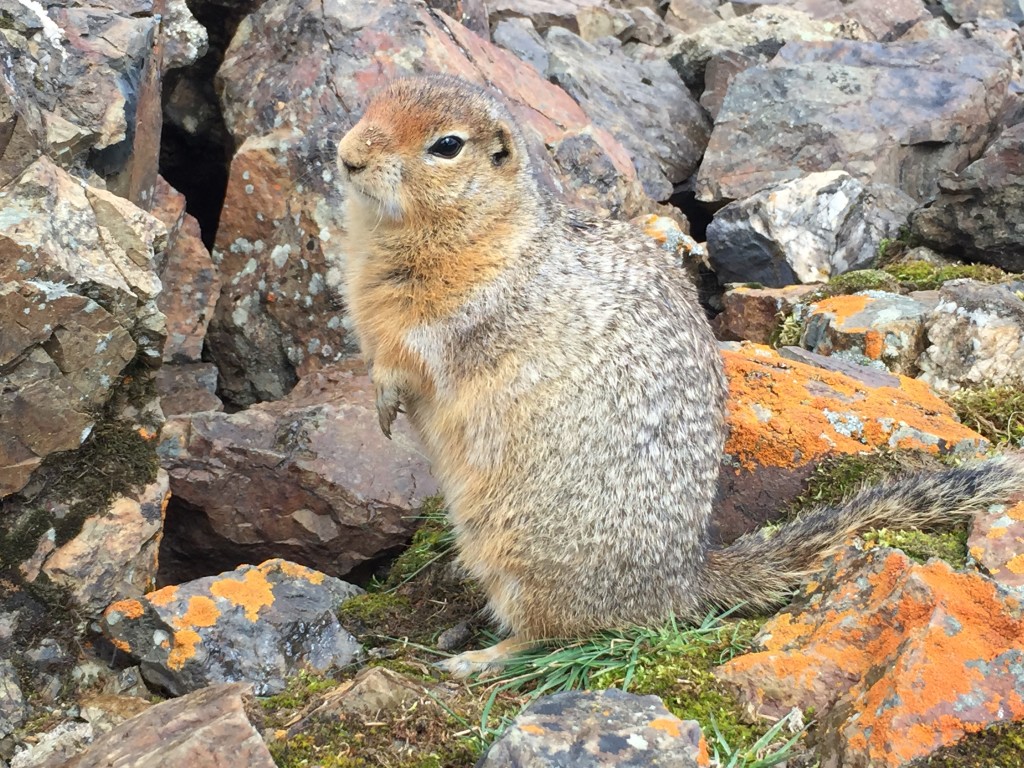 Just near the top you will notice that the tundra completely changes and you will soon leave the meadows of blueberries and hike on very short grasses and rock.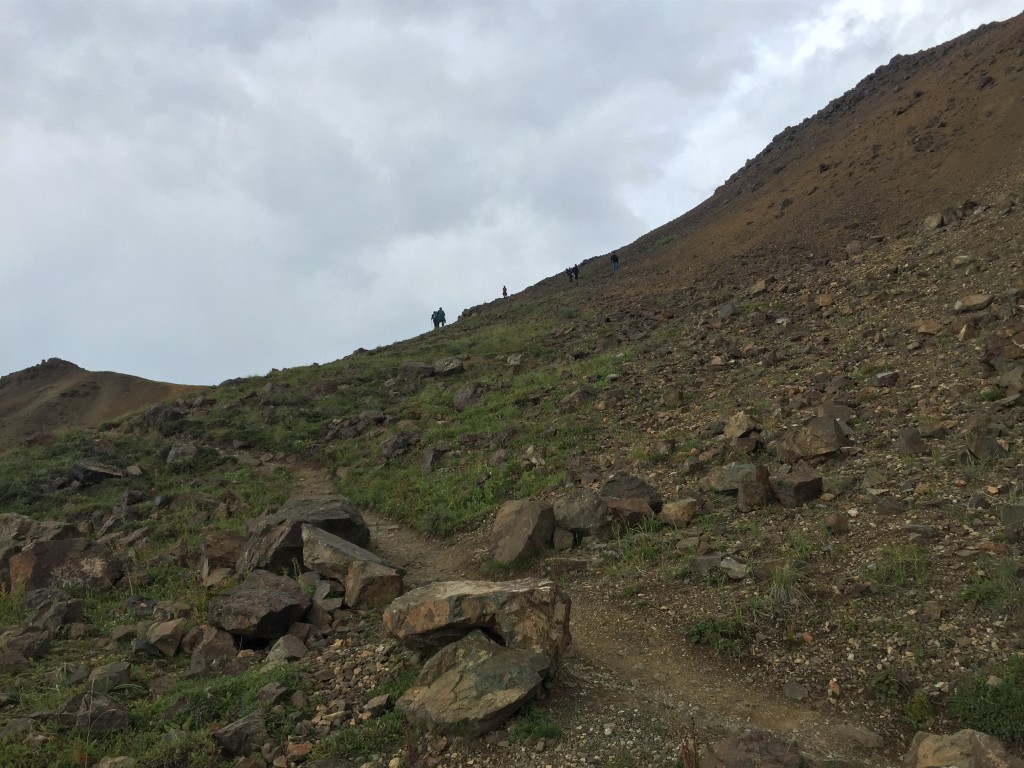 You will know when the trail ends because you will come to this sign.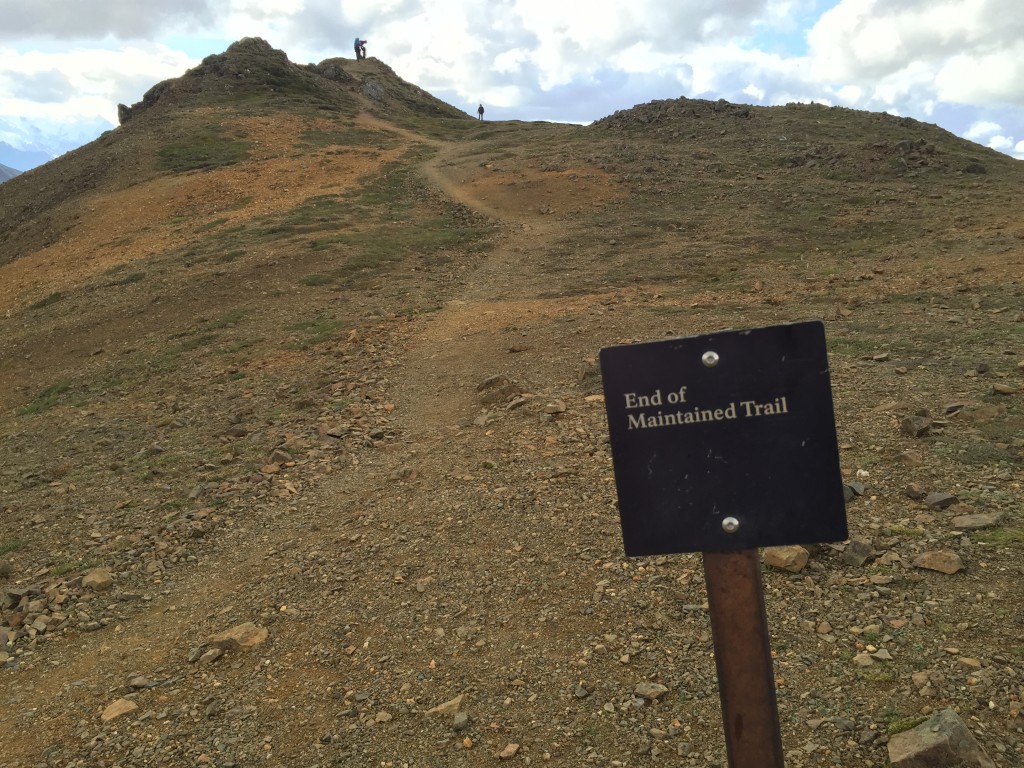 I spent about an hour on top of the mountain (or is it hill??) exploring around and seeing all there is to see.  There are a few short trails that continue to the west to a better vantage point to view Denali.  I waited for a good 15 minutes to see if the clouds would clear up but they never did – I never got a good shot of The Mountain on this trip.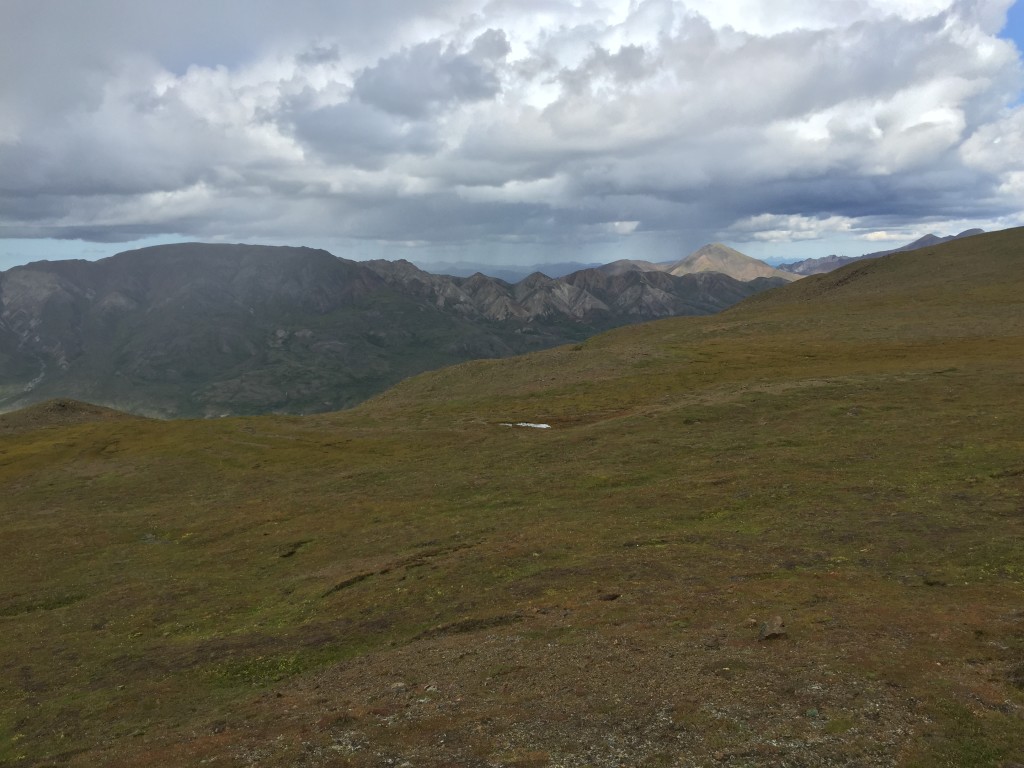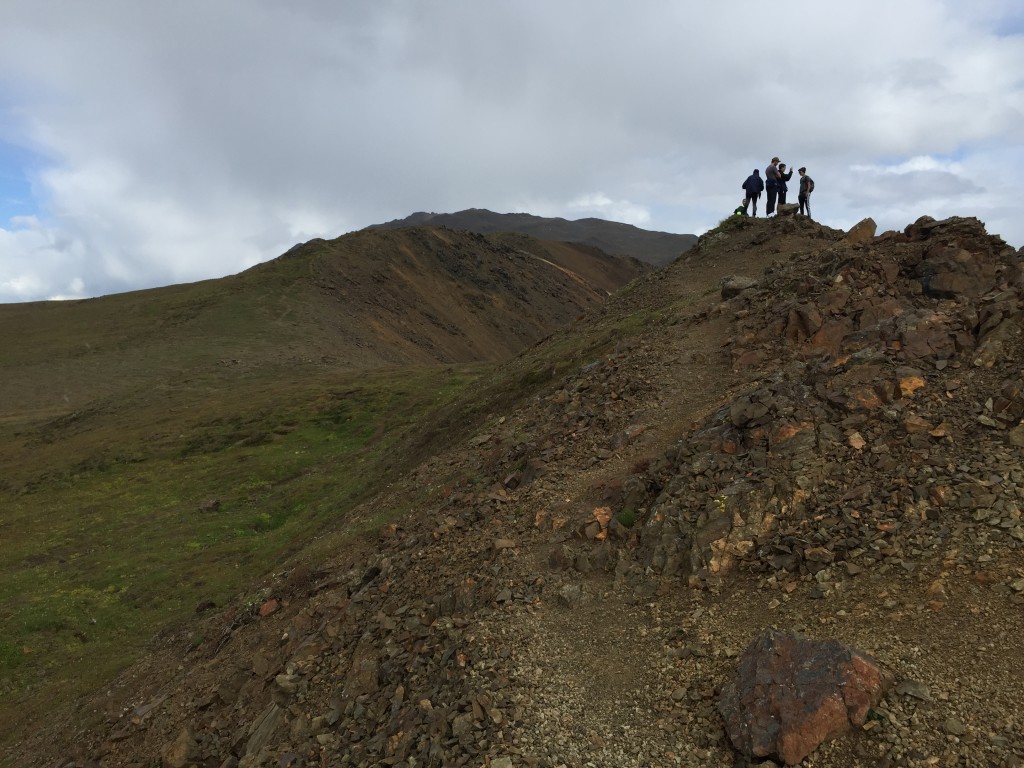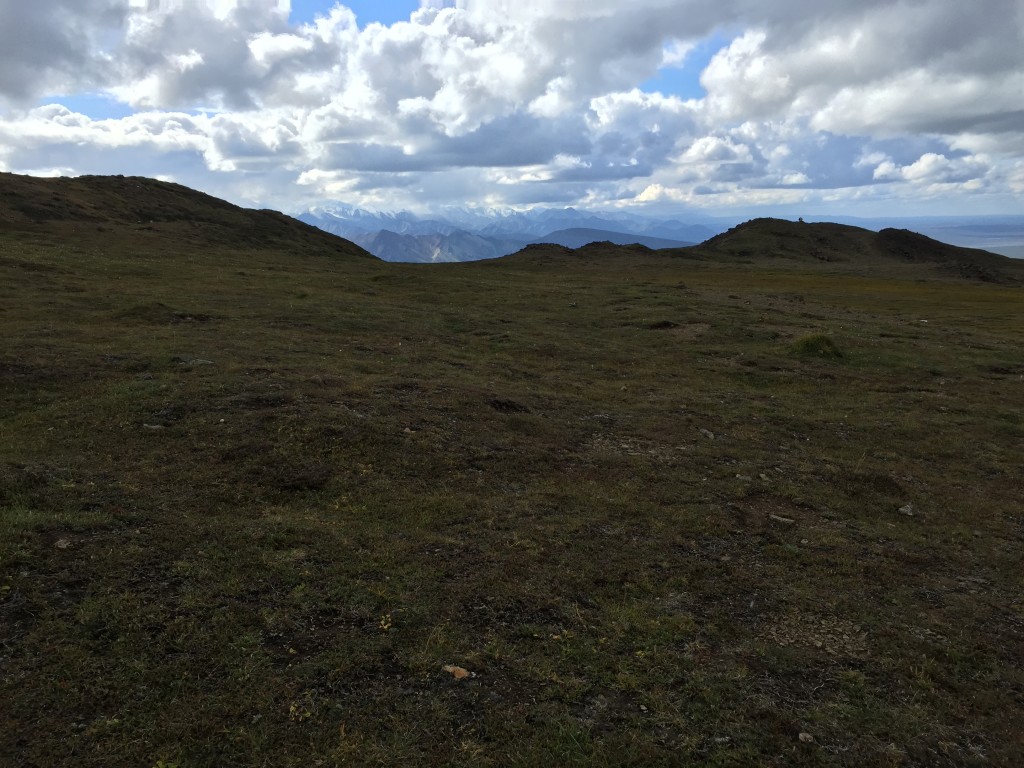 The Return:
Hike back down the same trail.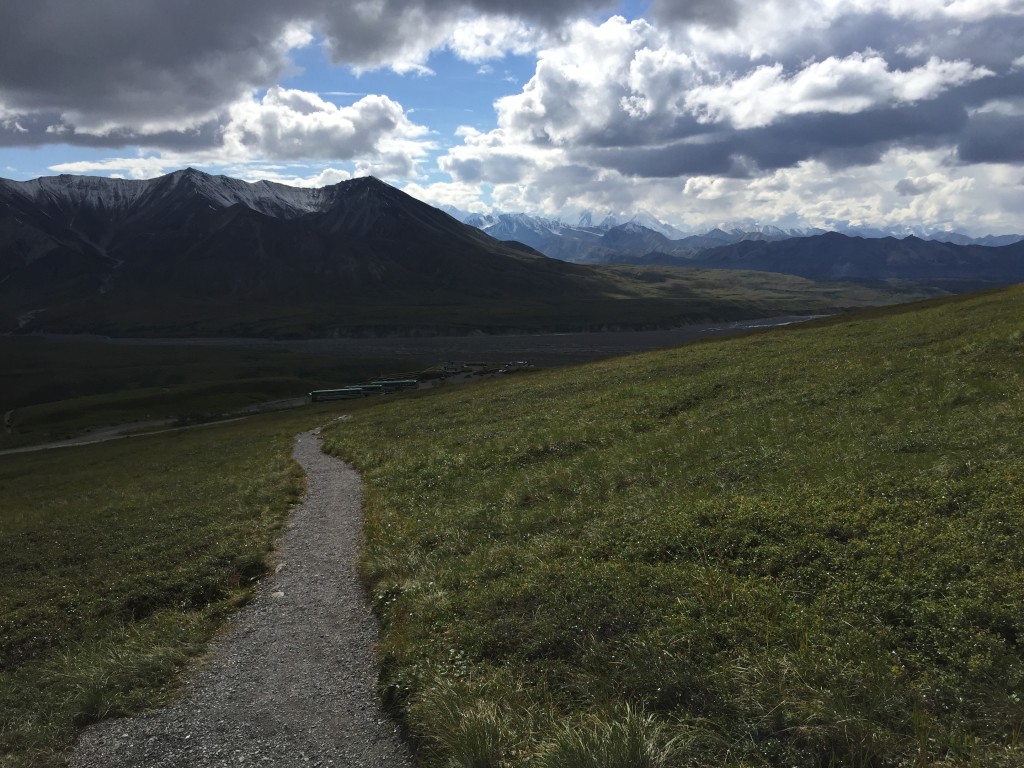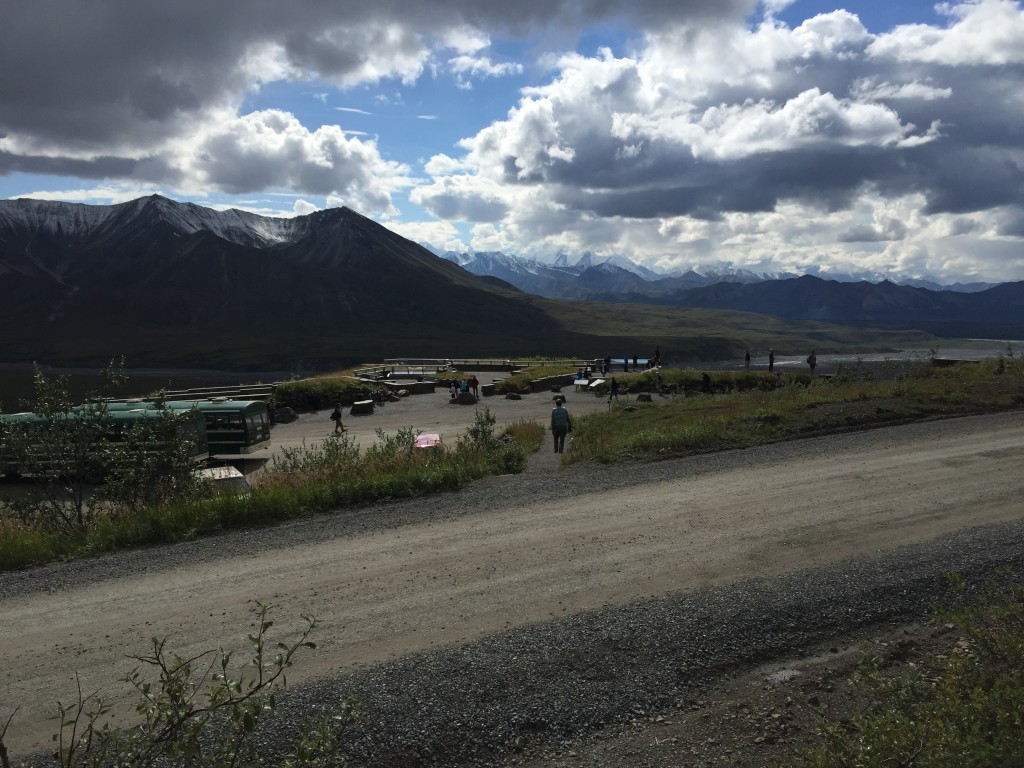 Right when I got back from the Alpine Trail I noticed a few park rangers trying to get everyone away from the road.  I figured it was a bear coming through because they only do this sort of thing if there are bears or other large animals that could threaten the safety of guests.
I snapped this photo before I went inside the visitor center.
Personal Thoughts:
I love visiting Denali National Park and coming out to Eilson Visitor Center is why I take the park shuttles.  There are endless opportunities for hiking and exploring and doing the Alpine Trail is just a teaser to what you could experience if you go off the trail…